Here are some cool features of windows 10:
Windows has been through an amazing journey with innovation and user friendly. Over the recent developments of windows, the latest version to be ranking the rack is windows 10. In the mean time with all the trolls and similar UI interface of Windows 8, it has been a tough battle to fight. Windows came up with all the possible new features to distinguish the format of approach.
Timeline interface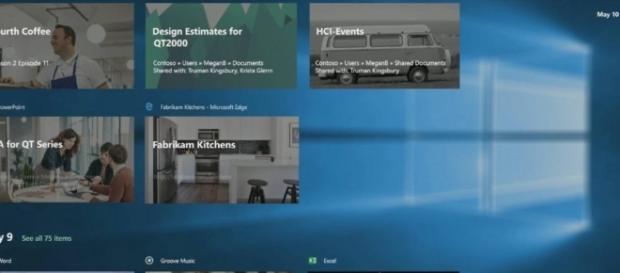 From the older version of windows, we still remember the timeline feature to switch tabs. Windows team has successfully integrated some addition to this feature.
Initially, windows 8 allowed the user to switch between apps in different tabs. In windows 10, users can visit not only the present running apps but also the history from past 30days which makes easier for user to directly access a location or application recently used. Presently this feature enhances the timeline accessibility to different apps and reduces the time involved in reoperation.
---
GPU settings
It has always been a tough journey for switching the graphics controls for different software. It really gets tough switching between gaming mode to work mode. Initially users had to switch their graphic properties for suitable interface with the software and compatibility. With win 10 the task gets simplified, All things considered the operating system automatically assigns graphic properties to the software initialized.
Cortana voice assistant
Strangely enough windows have integrated their operating software with a voice assistant to get things simplified. The feature is real quick and involves microphone and in absence text typing. Although you must be using Apple's siri or Google's voice assistant, Cortana is still a better option for desktops and laptops voice commander. Using cortana user can perform multiple tasks such as setting reminders and booking appointments including playing music from the library – a basic feature.
---
Microsoft Edge
After a lot of survival battles with internet explorer, Microsoft lately realizes to pull down the origin of internet browsers and pop up a new one. Arguably Microsoft edge is still at a developing stage still manages to override issues faced by explorer. It involves text only read mode, annotation tools and a few more in row. Moreover a lot of new plug-ins are to be added to make it more reliable and competitive with other browsers.
---
Nearby Sharing
Furthermore, Win 10 includes replica of Airdrop sharing. Yes, that's strangely similar and true. Win 10 has enabled file transfer through existing Bluetooth feature provided other devices holding the same operating system. This feature includes sharing of images, videos, general media files and windows apps. It works pretty fine at times and reliable to an extent.