If you are looking for the GBA Emulator, this post will guide you through the best GBA emulators out there. These work great for playing Game boy advance directly on your Pc and Android, just like the Momo android emulator. So, let us see the best GBA emulators on PC and Android devices without wasting any time.
Also read: Download Momo App Player Android Emulator[English] – Windows PC
Best GBA Emulators on Android
There are a handful of top GBA emulators on Android that are best and run smoothly. They are best in all terms, such as compatibility, UI, and works with all the GBA ROMs.
GBA.emu [Paid]
It is one of the best GBA emulators on the play store but is the paid version. You get a ton of great features with this emulator that makes it one of the top choices. You can save the state of the game and load the state later; also, it has great on-screen control features. I like the hardware compatibility, and it works great with different kinds of ROMs; these include .gba, zip, RAR, and 7Z files.
With configurable on-screen touch controls and cheat code support using VBA-M-compatible files, you get to run your favorite GBA without any hassle.
My Boy! – GBA Emulator [Paid]
Another paid but best GBA emulator on the list, My Boy Emu is best for playing the game boy advance on your android device. It is one of the best fastest emulators with maximum battery capacity. The best part is you can save the game with just a screenshot, and it allows different screen layouts.
What makes My Boy GBA Emu different is the google drive sync; this allows you to save the game on one device and continue playing on other devices. External controller support makes it comfortable to play on your android device.
VGBAnext – Universal Console Emulator [Paid]
This paid emulator supports GBA, GBC, GB, NES, Famicom, DiskSystem, and VS System gaming on your android phones. It is one of the best GBA emulators on android, and no doubt it comes with a ton of great features.
You can customize the screen to both portrait and landscape mode with special effects and skin. You can game up using external controllers such as MOGA and iCade gamepads. If you are killed, you can rewind up to 16 seconds and save and share the state with other users.
Supports Android TV and Google TV devices and play along with others over the network.
John GBA – Freemium GBA Emulator
Adding to the best GBA emulators, John GBA is both a free and paid emu for Game boy advance. This emulator works perfectly with the original GBA engine and high-quality rendering.
The virtual on-screen keyboard and customizable keys make it comfortable for playing your favorite GBA. You can save the state of your game and reload it next time when you are ready to play. The developers have discontinued the update for this app as they have now launched a new EMU – John GBAC.
John GBAC – Android 6.0+ GBA Emulator [Free]
John GBA emu and John GBAC, is a free android game boy advance emulator. It also supports the GBC engine to play GBC games on your android phone. With the customizable layout and on-screen controls, get a grip on your game according to your convenience. Also, save and load games within internal and external memory space and zipped file support. Like the My boy emulator, you can use the MOGA external controller to gaming up your play.
This successor works only on Android 6.0 and above OS. For earlier versions, you can try the John GBA emu.
Nostalgia.GBA – Lite GBA Emulator [Free]
With a user-friendly interface and modern UI, this high-quality emulator is a must-try. You can easily customize the controls and adjust the size and position of buttons according to your satisfaction.
Got killed? Don't worry; you don't have to play from the start. With Nostalgia.GBA, you can rewind the game a few seconds back and replay with new moves. Likewise to other GBA emulators on the list, you can save and load the game up to 8 manual slots.
Also read: 12 Best Showbox Alternatives For Android and Fire Stick
---
Best GBA Emulator for PC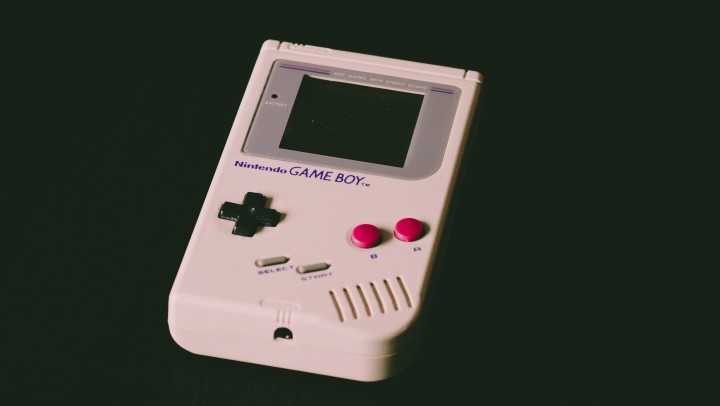 You can play your favorite game boy advance games on PC too. Here are a few best GBA emulators for PC.
Visual Boy Advance – GBA Emulator for PC
Visual boy advance is one great GBA emulator for PC. It is an open-source GBA emulator that has many variants from developers across the world. First released in 2004, the best suitable version of this GBA emulator is the VBA-M emulator.
It supports Game boy, game boy color, and game boy advance for PC. This is one of the best GBA emulators and lets you play Game boy advance without using your console.
Higan – GBA Emu on PC
Higan is not only a GBA emulator, but it supports more than 25 games. Sticking to our topic, Higan works great for GBA, GBC, and GB on your pc and is powered by its own game boy emulation core.
The newer updates make it a top-class emulator to play Game boy directly on your PC and gives you an edging experience. You may find some trouble with the heuristics fails and lacks games in the database. You may override the heuristics manually but may need to compromise the friendliness.
Also read: Anonymous Chat Apps: 12 Apps to Chat With Strangers
Frequently Asked Questions
Which is the best GBA emulator for Android?

John GBA, My boy, VGBA, GBA.emu are the best GBA emulator for android devices.
Which are the best free GBA emulators for android?

John GBAC, Nostalgia.emu, and John GBA are free GBA emulators that work perfectly on android devices.
Best GBA emulator on PC?

Higan and VBA are the two best GBA emulators on PC that run Game boy advance smoothly on your desktop.
Conclusion
To sum up the best GBA emulators on the list, I would like to say these fit very well to play your favorite GB games. Most of these emulators allow you to play Game boy advance, game boy color, and Game boy all in place. If you have some more additions to this list, add your favorite GBA emulators in the comment section.
You may also like,
Some Catchy Line to Grab your Attention
Get Our Prime Content Delivered to your Inbox for Free!! Join the Ever-Growing Community… Right Now.