Smartphones have replaced all of those small video games and fun playing them. But today, in this blog post I am listing out 13 best Nintendo 3Ds emulators for Android and PC on which you can play most of the NDS 3DS emulator games.
13 Best Nintendo 3Ds Emulators for Android and PC
There are not many Nintendo emulators on android and PC that are good and most of them crash or lag during play. These are few good emulators you can download for playing Nintendo 3Ds on your android devices.
1. Retro Arch – 3Ds Emulator For Android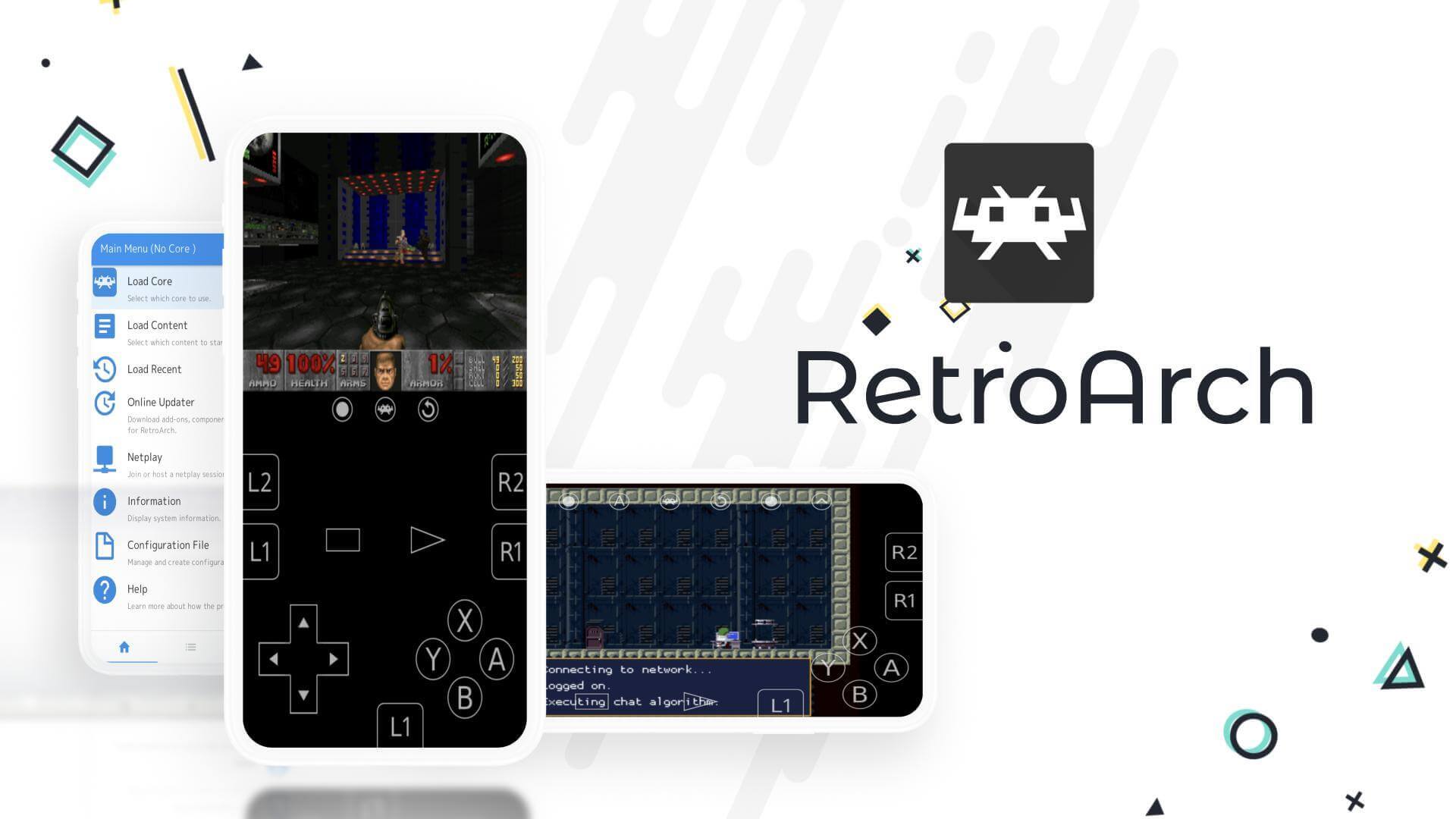 Retro Arch is one of the leading emulators to play not only Nintendo but other video games like play station. It is an open-source project which runs on the "Libretro interface" and allows cross-platform games on a single emulator. It can use features of OpenGL, camera, location, and many more features of cross-platform devices.
Few of the games are available on its built-in shop from where you can buy and play these games. It is a versatile program and every time you need to download cores from the core updater in the online updater menu.
There is a rich set of menu available for video game fans and you can directly scan files or directories for game packages and add them. Not only adding games to the emulator you can also know the database information for each game in the collection.
Also read: How to Schedule Tweets Using Android, IOS, And Desktop
You can download cores directly from the menu and don't need to visit the website repeatedly every time. It is quite helpful as it directly updates everything and you don't mess up anything manually.
When you don't feel like playing on 3Ds emulator then you can also sit back and watch other players play the game. You can also download those games if you really like it. This is an exclusive feature of the Retro Arch 3Ds emulator for android.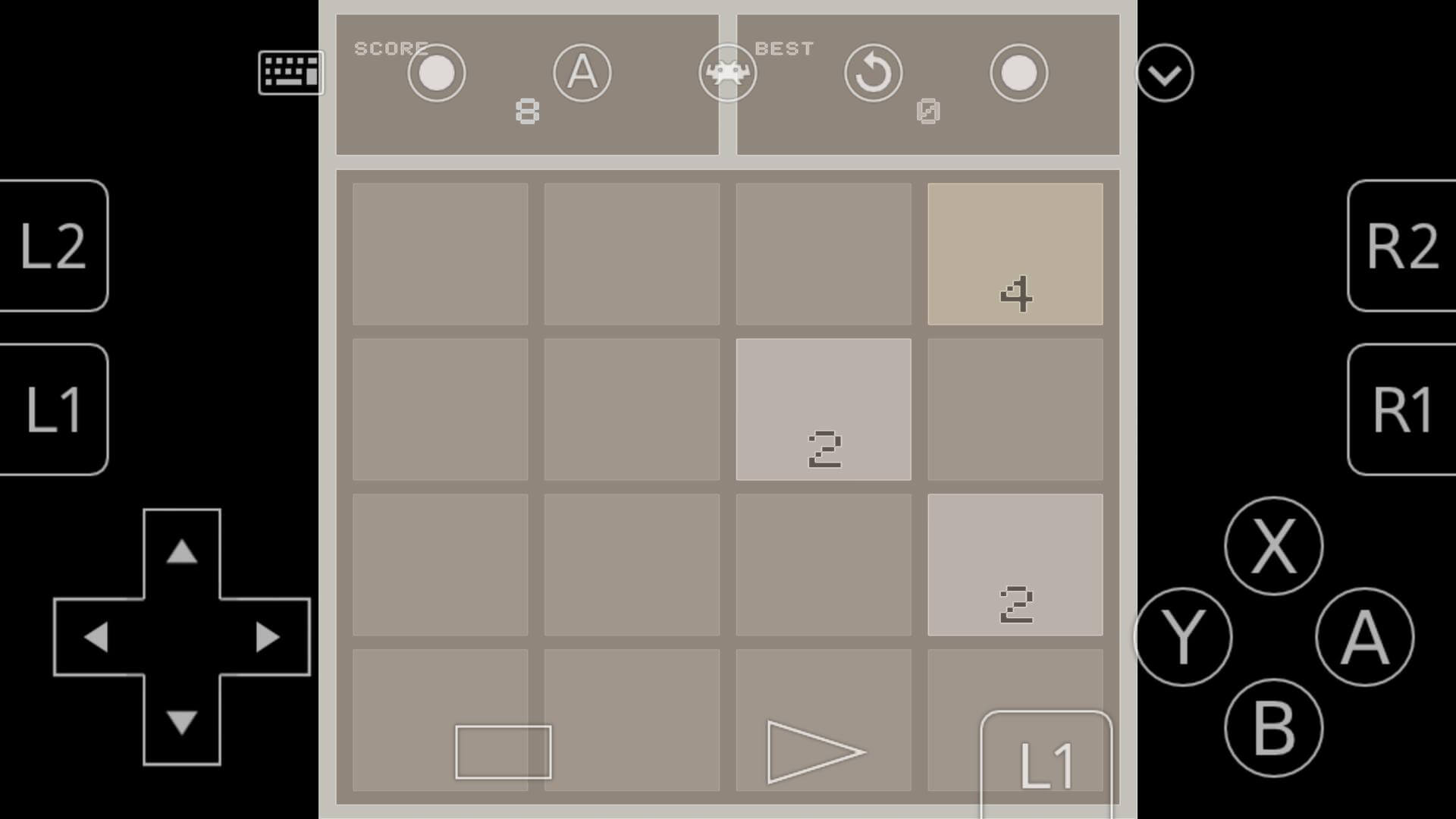 The game controls are not fixed and you can remap these controls and also you can remap the inputs using the built-in feature. Feeling difficulty to clear the game? With retro arch 3ds emulator you can also enter and load cheat sheets to play unfairly. I personally don't like this cheat concept though.
Also read: Best Whatsapp Manager For Android and IOS – WhatsMate
The Nintendo 3Ds emulator supports multi-language support. So, you don't have to be English to play on this emulator. If you have to stop a game due to some reason, then you can also save the state, take screenshots, load a saved state, and do much more with the retro arch emulator.
There is no DRM and restrictions on usage, no push ads, no spying, and ads period on retro arch 3Ds emulator making it is one of the best Nintendo 3Ds emulators. You can free download this 3Ds emulator on android here.
---
2. NDS 3DS Emulator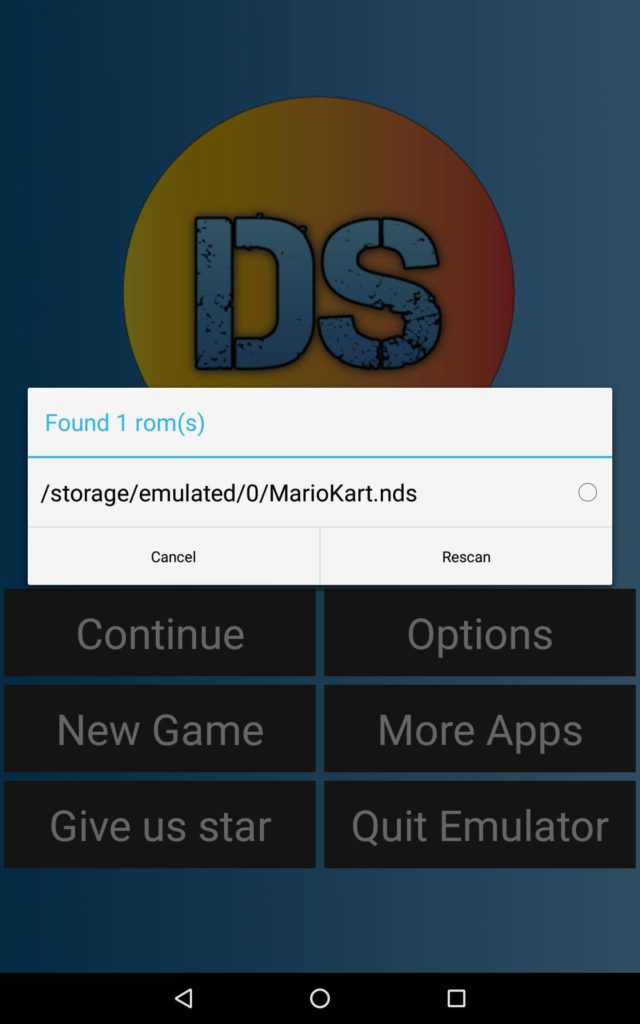 NDS 3Ds emulator is one of the fastest emulators on android. Play nostalgic Mario and other games directly on your phone using this 3Ds emulator.
You have to download Nintendo game files from the internet and store them on your internal storage and then load them through the game. These Nintendo game files are of type .nds, .zip, and a few more.
Also read: How to Download Instagram Reels Video on Android and IOS?
This NDS emulator lets you play Nintendo games on your android device at the highest speeds and you can both save and load game states inside the game. This is one of the best 3Ds emulators for your android device to enjoy playing Nintendo games.
The controls and screen are editable and also support the external controller for convenience. You can buy the best external controller from the amazon link given below.
You can download this emulator on devices running on android 6.0 and above. There are a lot more cool features that you can explore by downloading the app from the play store. You can find the link to download this 3Ds emulator here.
---
3. Drastic DS Emulator – Paid 3Ds Emulator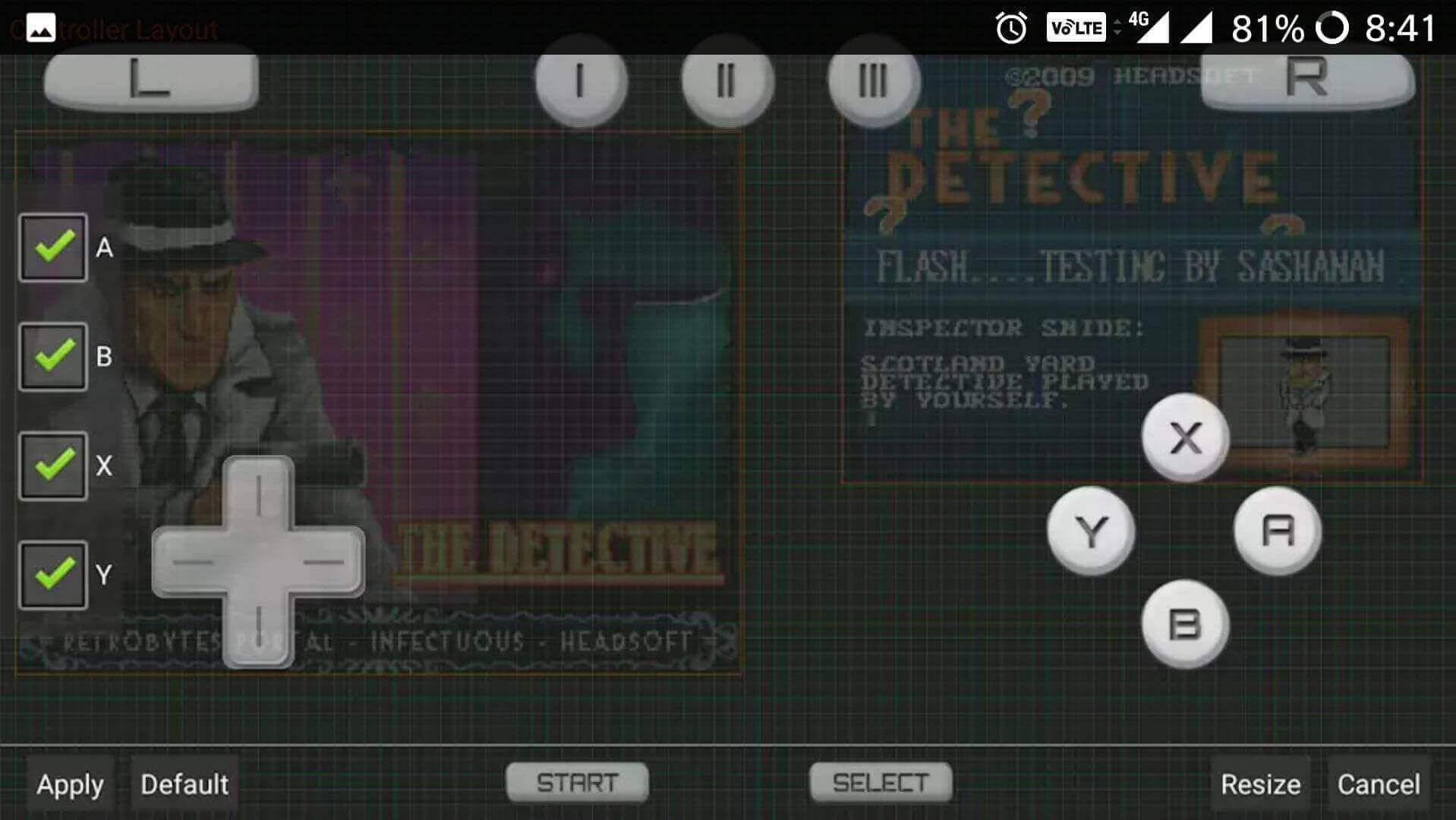 Drastic Ds Emulator is one of the fastest 3Ds emulators for android on play store. You can play a lot of 90's games directly on your android phone.
You can increase the resolution by 2 times of the original resolution and enhance your gaming. Now, this is something that you guys would love to have on your gaming sessions. To increase the resolution it is recommended that you have high ended core devices.
You can not only play it on full-screen mode but also adjust the screen size to play at your convenience. Adjust the screen mode and place the size of the Ds screen for portrait and landscape mode.
Also read: Best App Lock Apps For Your Android Device
If you are uncomfortable playing with the in-built controller set then you can add your own external controller to the devices. Add-on controllers can also be added and customized according to your needs.
Buy External controller from the link given below.
Just like the RetroArch 3ds emulator in android, you can save and load the state of games. This is important for some of the hardcore gamers who want to continue their progress in-game. Saving and loading is not the only option in drastic 3Ds emulator. You can also sync your games online with Google drive space and save your progress.
Cheat codes have been in gaming all the time. With a database of thousands of cheat codes, you can tweak your gaming experience. Also, increase your emulation speed with a fast forward option available with a drastic emulator.
This is a paid 3ds emulator for android available on play store. Download here.
---
4. Citra Nintendo 3Ds Emulator
Citra is one of the best Nds 3Ds emulators for android, Mac, Windows, and Linux Operating systems. It offers better resolutions than the original Nintendo console and is in the early stage of development for android devices. You can use the fully functional Citra Emulator on PC to play your favorite NDS games.
Also read: Download Momo App Player Android Emulator[English Version] for Windows PC
This 3Ds Emulator provides 60 fps gameplay at a resolution of 400 x 200 from the original screen. Additionally, it supports visualization and views 2 screens at a time. With the support of OpenGL 3.3 and above graphics, this emulator works great for gaming. You cannot directly load ROM's in the Citra NDs 3Ds emulator and need to be Decrypted at the first.
Also read: Anonymous Chat Apps: 12 Apps to Chat With Strangers
---
5. R4 3DS Emulator – Desktop NDS
R4 3Ds Emulator is available for the desktop Pc and is great to play Nintendo games. It supports all the Nintendo games other than the recent one, as the support is yet to be added.
After starting the emulator, you are requested to load the cartridges and select the files of the games. It is best for testing your games before buying them for the actual Nintendo consoles.
---
6. DeSmuMe PC Emulator
DeSmuMe desktop emulator is compatible for 32 bit windows operating system. Most of the emulators are designed for 64 bit operating system but DeSmuMe PC emulator is available for both.
You can run most of the commercial Nintendo games on this 3DS emulator and runs smoothly. The app comes with a set of bugs that are being worked on by the developers.
Also read: How To Import and Export Bookmarks From Google Chrome?
---
7. Pretendo NDS Emulator
Pretendo NDS Emulator is one of the best android Nintendo 3DS emulator. You can load the ROM's in .rom, .ds format as well as in .rar, .zip compressed format. Additionally, the ROM's are to be purchased legally and there are no default ROM's.
It is fast and you can also increase the speed after disabling the graphics. Moreover, it adapts virtual controls that are similar to the Nintendo console.
---
8. IDeaS 3DS Emulator
With OpenGL graphics, IDeas 3DS emulator allows you to play famous Nintendo games like Mario. It is available for PC and works considerably good when it comes to gameplay.
Also read: 12 Best Showbox Alternatives For Android and Fire Stick
---
9. Ultimate x3DSx Gold
Adding to the best 3DS emulators list, Ultimate x3DSX Gold cannot be missed out. It is a fast nds 3ds emulator for android. It works smoothly on almost all the android devices running Marshmello and above. Moreover, it supports almost all the popular Nintendo games.
---
10. AseDS Nintendo 3DS Emulator For Android
After emulators like RetroArch and Drastic emulator launched, many other nintendo emulators are being developed. Among these, AseDS Nintendo 3DS Emulator is the newest emulator for Android. It has a lot of customization and options that makes it more user friendly and optimized.
You can play almost all the newer and older Nintendo games on your android devices using this. Most of the games run smooth enough but a few of them have some issues in running on this Nintendo 3DS emulator for Android.
Also read: Wifi Down? [Fix] Wifi Connected No Internet Using these Steps
---
11. NDS4Droid – 3DS Emulator Works Best with Android
It is a great 3Ds emulator app for android and is available on the play store. You can also download the apk file and run it on your android device to play your favorite Nintendo games. It is the closest clone and runs smoothly on most of the devices. One of the best feature is the saving the state of the game to continue playing for the next time.
---
12. MegaN64 – Nintendo 3DS Emulator for Android
One of the best 3DS emulator for android, MegaN64 is a free to play Nintendo games. To play Nintendo games on MegaN64, simply place the file on your SD card and run the 3Ds emulator. It has one of the finest performance and UI tweaks, and all the games run smoothly on most of the android device.
---
13. EmuBox – Multi-Emulator for Android Device
The only multi-emulator app on the android device that is great for Nintendo and other games. These include NDS, PSX, GBA, GES, and NES games directly on your android device. You can also save up to 20 slots of game state and save/load game with one click.
Also read: Showbox not working? – Fixed Bugs and Latest Updates
---
Some Catchy Line to Grab your Attention
Get Our Prime Content Delivered to your Inbox for Free!! Join the Ever-Growing Community… Right Now.