Want to know what VPN Tunneling is and how can you keep your internet activities safe? This guide should help you out.
Do you know that everything you do on the internet, including reading this guide, can be tracked and known by your ISP or a nosy sniffer? Now, that's scary, and this is why you should know what VPN Tunneling is and how it can protect you on the web.
When you connect your devices to the data servers and communicate over the internet, information is sent in packets. These packets consist of information such as what browser you are on, what file you need, and basically, everything you want and everything you are doing on the internet.
So, you establish a connection to the server from your browser and start sending or receiving the information; that's how the internet works. But this connection between the browser or the app and the server is not secure, and your sensitive information is casually transmitted. A sniffer or cyberpunk can steal or make a copy of this data and now knows everything about you. Including your digital credentials like username and password to everything you do on the web.
That could be avoided by using a VPN Tunnel.
Also read: Best Ethernet Cable for High-Speed Internet Bandwidth
What is VPN Tunneling?
Think of VPN Tunneling as a secure and encrypted path between the client and the network, nodes, or data server. Like a tunnel opens only at two ends, the data sent over this path will also be available either to the client or at the other end to the server or a network node.
Each time you send a packet from the client to the server, the information is encrypted at the start and decrypted at the other end through the medium of key exchanges. This ensures that any data that you send over this tunnel cannot be known to cybergeeks, ISP, or any agency and will only be available at the other end.
Sounds interesting and assuring, but how can you establish a VPN tunnel, and how does it work?
You can employ some of the protocols and create a VPN tunnel for your network, and this can be done with the help of a VPN service. Also, when you are choosing a VPN service, it is important that you consider a few factors for tunneling, such as,
Data encryption
Kill switch
Key exchange factor
Let's understand more about each of these factors while choosing a VPN service and then look at some of the protocols to create a VPN tunnel connection (Tap here to skip).
NordVPN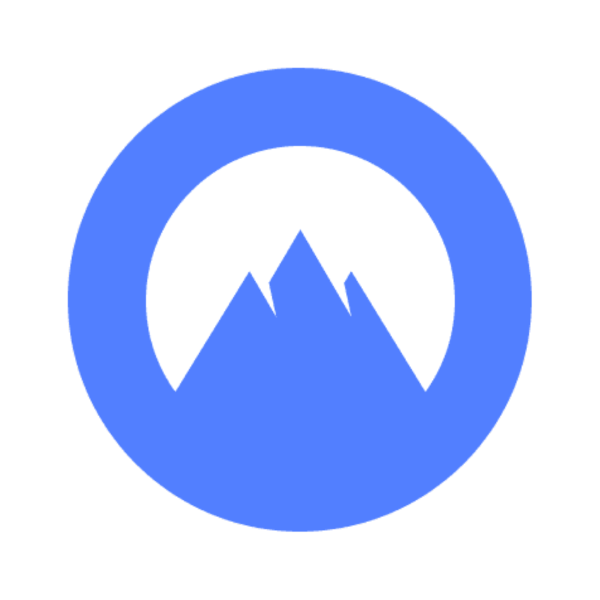 Secure Internet
Strict No-Logs Policy
Use with ease
Multiple devices
Ultra-fast connection
Worldwide access
VPN servers everywhere
P2P Servers
ExpressVPN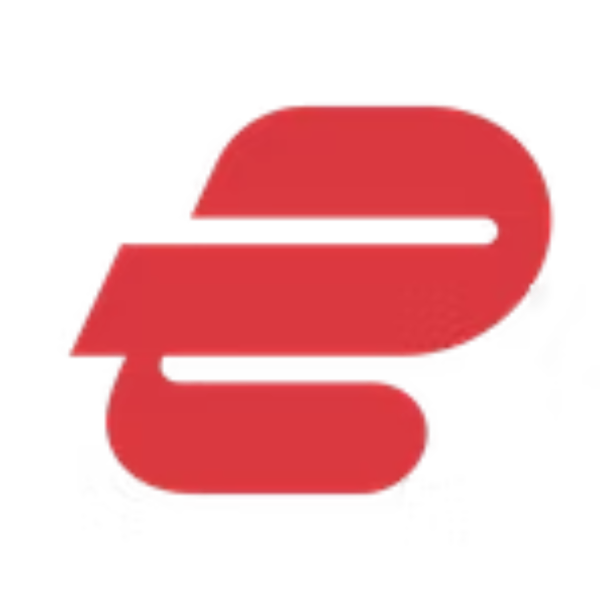 160 VPN Locations
Split tunneling
Kill Switch
Best-in-class encryption
Private DNS on each server
Unblock Streaming websites
Hide IP address
No-log Policy
1. Data Encryption
You might or might not have come across this term, but it is one of the most important ones when it comes to your internet security and privacy. If you are unfamiliar with what data encryption is and how it helps you use the internet safely, here is some short information for you.
When you send information over the internet, it is sent as it is, and if someone steals that data, they can readily know what you are communicating.
With data encryption, before the data is transmitted, it is scrambled or made into a non-readable or understandable format to maintain secrecy or privacy. This is done with the help of key exchanges between both ends. So, even if your data is stolen, it is still unclear without the keys that are only present at the other end.
On the other side, when this data is received, it is decrypted using the same keys and reverted back to a readable or understandable format.
With a VPN service like NordVPN or ExpressVPN, your data is, by default, encrypted and sent securely. Other VPN services can also help you encrypt the data, but NordVPN and ExpressVPN use AES-256 encryption (military-grade), so it becomes impossible for any other cyberpunk to crack it up.
Also read: NordVPN vs ExpressVPN: Which is the Best Overall?
2. Kill Switch
Even with the most secure VPN services, connection drops are a common and uncommon issue. It is mainly when the server is busy, or your internet connection is fluctuating too much. In such a case, the VPN might disconnect, and your internet activities or data can be left unsecured. Now, that's the case with a lot of VPN services.
Thankfully, some VPN services, such as ExpressVPN or NordVPN, come with a kill switch. But what exactly is a kill switch, and how does it help in VPN tunneling?
When there is a connection drop, even for a second, the kill switch disconnects the entire network to ensure that your identity on the internet is safe. VPNs without a kill switch can only leave your data at risk, especially when you are transmitting important data over a VPN tunnel like a bank transaction.
Also read: 9 Best Parental Control Apps for Android
3. Key Exchanges
If you have gone through the "Data Encryption" part in the above section, you might know about "Key Exchanges" and how it helps you to secure the data. But when it comes to VPN tunneling, there is another crucial factor that adds to it, time.
When you are transmitting data through a VPN tunnel, you don't want things to delay. Meaning if there is a lot of time encrypting and decrypting data, then you might lose a few time-sensitive jobs. So, it is best that you use a VPN service and a tunneling protocol that helps you with faster key exchanges.
Key exchanges also play a crucial role in how your data is encrypted, that is, how good and what cryptographic methods are used. So, if you are creating a VPN tunnel with the use of a VPN protocol, it is always best to consider this factor.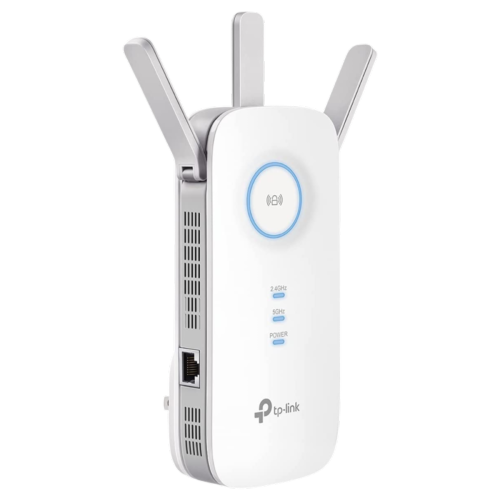 You Might Need this
VPNs can slow down your internet connection, and a secure thing can turn out to be a real bummer. NordVPN and ExpressVPN help you with lesser reduction, but here is something extra that you can do – buy a WiFi speed booster and extender. These can help you with great connection speeds and a longer range.
What is Split VPN Tunneling?
Using a VPN tunnel for all your internet activities can seem useless or only eat its bandwidth. For instance, when you are watching a Netflix movie, you don't want to use a VPN tunnel, and if you do, you can face issues like "Netflix Cannot Play the Title" or anything similar.
So, in such a case, you can opt for or use "Split VPN Tunneling," and it works like magic.
With Split Tunneling, you can restrict what apps or websites can use a VPN tunnel and which can be used normally. You can think of using the VPN tunnel as a secret pathway with Split Tunneling, where you are doing normal internet activities outside the tunnel while sending crucial information through a tunnel.
You can also use multiple "Split Tunneling" when you want more privacy and send data more securely.
Also read: ExpressVPN vs Surfshark VPN: Which is the Best Overall?
Different Types of VPN Tunneling Protocols
The good thing about creating a VPN tunnel is you can design it on your own with the help of different protocols. Now, this does not mean you can go out of the way of how these protocols work and create something new, but you can use them accordingly and create a VPN tunnel that works best for your network.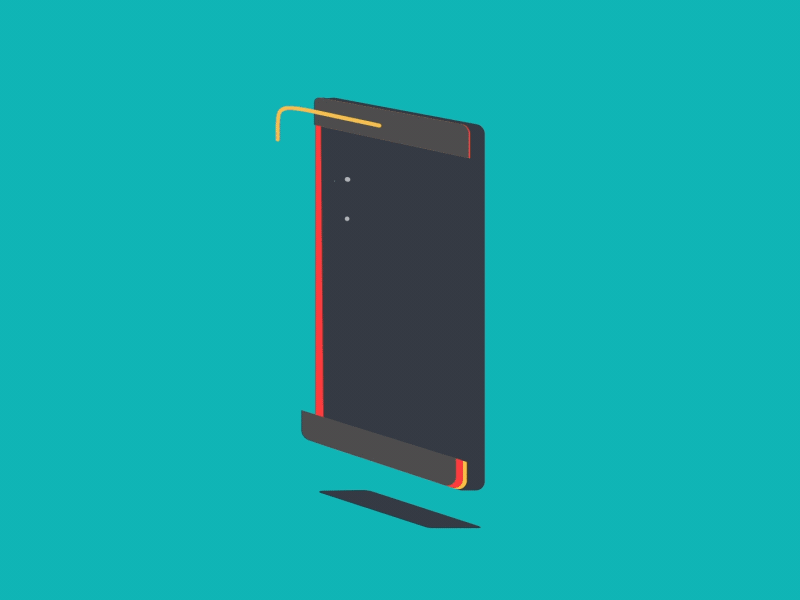 Thankfully, there are more options when it comes to VPN tunnel protocols, and below is a short description of them and if you should be using them.
1. OpenVPN [The Most Popular VPN Protocol]
The most popular VPN protocol used and the hardest to set up on your own, the OpenVPN protocol is a perfect choice when it comes to security and reliability. The advantage of using the OpenVPN protocol is you can readily review it, make changes, and customize it as per your needs. But yes, it is complicated to do unless you are a tech nerd or a geek.
You can have the OpenVPN protocol run on both TCP and UDP internet protocols, and this makes it flexible for most types of networks. In addition, you can run it on most operating systems, so you need not worry about the machine.
Industry experts consider it one of the most secure VPN tunnels to transmit your sensitive data on the internet.
Pros
Most popular VPN protocol known for speed, security, and encryption
Works with both TCP and UDP networks
Supports various encryption algorithms such as AES, 3DES, and Blowfish
Users can download, review, and customize it as per their needs
It runs on most operating systems, so there is no more worrying about the machine
1024-bit encryption levels and can easily bypass firewalls
Considered as most secure VPN tunnel to transmit sensitive data
COns
Hard to set it up as it gets complicated
Restricted by a few proxy servers
High overheads
Needs third-party software support for setup
---
2. IPSec/IKEv2 [Thanks to Cisco and Microsoft]
Jointly developed by Cisco and Microsoft, IPSec/IKEv2 is an heir to IKEv1 and gives the user a secure VPN tunnel to transmit data. IKEv2 has to always be paired with the IPSec to work and balance between speed and security. This VPN protocol is incredibly fast and also boosts the security standards of IPSec with it. IKEv2 uses the Security Authentication process to secure your traffic and give you a better VPN tunnel to transmit the data.
One of the advantages of using the IKEv2 is the quick recovery; meaning, when the VPN connection drops or the network is interrupted, the protocol automatically connects you back, and you need not manually set it up each time.
Overall, it is one of the reliable VPN protocols that industry-leading VPN services, such as "NordVPN," use along with their Nordlynx protocol.
Pros
Great use for mobile users and platforms
Stable, lightweight, and reliable VPN protocol
A high-speed and secure protocol that boosts the IPSec security standards
Quick recovery from connection drops or network interruptions
Uses the Security Authentication process from the IPSec suite for a better and more secure VPN tunnel
Cons
Limited to certain operating systems only
Need a few manual configurations while setting up
Works by default on the UDP network at port 500
System firewalls can block it
---
3. Lightway [From ExpressVPN]
ExpressVPN is such a popular VPN service that they have its own VPN protocol known as the Lightway, and it is exceptionally lightweight. Now there are a few things about the Lightway protocol from ExpressVPN that makes it one of the reliable choices.
For instance, it comes with a low process load and battery consumption which makes it lightweight in nature. But let this not fool you; the security is strong as well. Let's talk about the encryption standards; the Lightway protocol uses AES-256 and ChaCha20 encryption that keeps your data more than secure. OpenVPN, which is a protocol standard, only uses the AES-256, while this VPN protocol uses both AES-256 and ChaCha20. Despite this, it is lightweight in nature.
With ExpressVPN and Lightway protocol, you can enable always-on protection that helps the VPN that ensures your identity is secure. Your connection is restored almost instantaneously. However, there are a few bugs at low to medium severity levels that make users question its credibility.
Pros
Uses both AES-256 and ChaCha20 encryption standards
Lightweight VPN protocol with faster connections and restoration
Always-on protection ensures secure connections each time you use ExpressVPN
Secure VPN tunnel that ensures safety and privacy
Cons
Only applicable with ExpressVPN
Initially buggy on release
Low to medium-severity issues
Also read: Bark vs Qustodio: Which is the Best Parental Control App?
---
4. NordLynx [New Generation VPN Protocol]
The NordLynx protocol is perfect for those who want a fast and secure line to communicate, and it is designed on an existing protocol WireGuard. Surprisingly, WireGuard itself is a new protocol on which NordLynx is built, and it works with the NordVPN service. With already a secure system, NordVPN boosts the security features of WireGuard and helps you with a secure connection by fixing a few disadvantages of WireGuard. For instance, using a double NAT system for authentication.
Likewise to Lightway protocol, NordLynx is also a lightweight protocol with only 4000 lines of code. Besides, it is optimized for lesser battery consumption and the use of a processing unit each time you switch on NordVPN.
NordVPN is well-known for its secure line of communication with its own protocol; you can now find it stronger with NordLynx. You can alternatively also use the IPSec/IKEv2 protocol on NordVPN if you find this protocol troublesome.
Pros
Fast and secure line of communication
Created by an industry-leading VPN service
Lightweight VPN protocol with only 4000 lines of code
Lesser battery and processor consumption
Built on secure WireGuard protocol
Cons
Relatively new VPN protocol
There can be a few bugs and issues with WireGuard that NordVPN cannot work on and cause issues with NordLynx
Not available on NordVPN for gaming consoles, routers, and Smart TVs
---
5. PPTP Protocol
The next VPN protocol on our list is the PPTP protocol, and this is an old-school method that might not be as secure as NordLynx or Lightway protocols.
The PPTP protocol is a fast but lesser secure line of communication among this list. It works with every operating system, which makes it easier to access, and the setup is also simple. But the issue is the PPTP protocol is no longer secure, and agencies like NSA know how to easily decrypt it.
Not only that but as this VPN protocol is outdated when you use it with a VPN service, it is easily blocked by the firewalls. I do not recommend you go with this protocol if you need something more secure and reliable.
Pros
Works with multiple operating systems
It is a Fast VPN protocol
You can easily set it up without any expert need
Lesser reduction in your internet speed
cons
Outdated protocol and is no longer secure
Low level of encryption
Easily blocked by a Firewall
NSA and other organizations know how to decrypt it
These are only a few of the VPN protocols; there are some others, like SSTP and L2TP protocols, but again, these are outdated and do not have a secure line of communication.
Also read: NordVPN vs Surfshark: Which is the Best VPN Overall?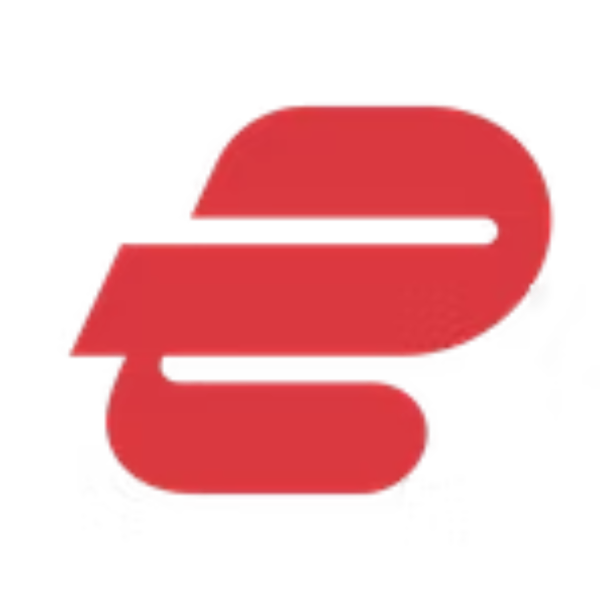 Secure your Internet Connection
NordVPN and ExpressVPN are two of the most reliable and industry-leading VPN services that help you get a secure connection and ensure your privacy and security. In addition, these VPN services conduct independent audits and use AES-256 encryption that is almost impossible to crack.
Frequently Asked Questions [FAQs] on VPN Tunneling
What is a VPN Tunnel?
A VPN tunnel is a secure path of communication that helps user transmit their data securely from one end to another using encryption standards and protocols. 
What is the difference between a VPN and a VPN Tunnel?
A VPN service is a secure connection that uses encryption standards or algorithms to protect your privacy, while a VPN tunnel is a secure path through which data is communicated.
Which is the best VPN protocol?
There are a few best VPN protocols, but the ones that are widely used are OpenVPN and IPSec/IKEv2. A few other notable mentions are ExpressVPN's Lightway VPN protocol and NordLynx protocol.
What is Split Tunneling?
With split tunneling, you can send sensitive data through a secure line and other times, such as watching a Netflix movie, connect to the internet directly in the standard way. This also helps you save some extra bandwidth when military-grade encryption is not required.
How to enable a VPN protocol?
Based on what VPN service you are using (NordVPN, ExpressVPN, or other VPNs), you can set the VPN protocols from the "Settings" page of your VPN account.
Before You Leave
Get Our Prime Content Delivered to your Inbox for Free!! Join the Ever-Growing Community… Right Now.
Give this article a quick share,
Wrapping up: Now you Know What is VPN Tunneling
You can always send your data securely through a VPN tunnel which creates a secure path for communication between both ends. With VPN protocols, you can always customize or choose how you send data based on speed, security, and reliability factors. Protocols like NordLynx or Lightway are relatively new but efficient in most cases. However, they work with NordVPN and ExpressVPN (Lightway) only.
I hope to have helped you with knowing what VPN tunneling is and how VPN protocols play an important role in creating a secure path of communication. For any doubts, suggestions, or views, feel free to use the comments box below. If you like this article, do give this a quick share on your social media handles and do tag us. Also, join our Telegram channel, Facebook page, and Twitter to never miss a quick update.
Some Catchy Line to Grab your Attention
Get Our Prime Content Delivered to your Inbox for Free!! Join the Ever-Growing Community… Right Now.