People use a lot of internet nowadays and time flews like never existed. Internet is a great place of sharing of information and for sure biggest hub for entertainment but how much time we spend on internet? Are wasting it with double taps, like and comment gestures all the time? To control wasting of time on internet one can use parental control apps and we are here with best parental control apps.
Almost 80% of the teenagers get cyber bullied. Body shaming, porn addiction and other discouraging activities are part of it and still unknown to parents. Parents are usually concerned about how their children are using their time on internet and of course mature adults want to control themselves. Parental control apps will help you block sensitive content and block social media sites on working hours.
Let's start listing best parental control apps –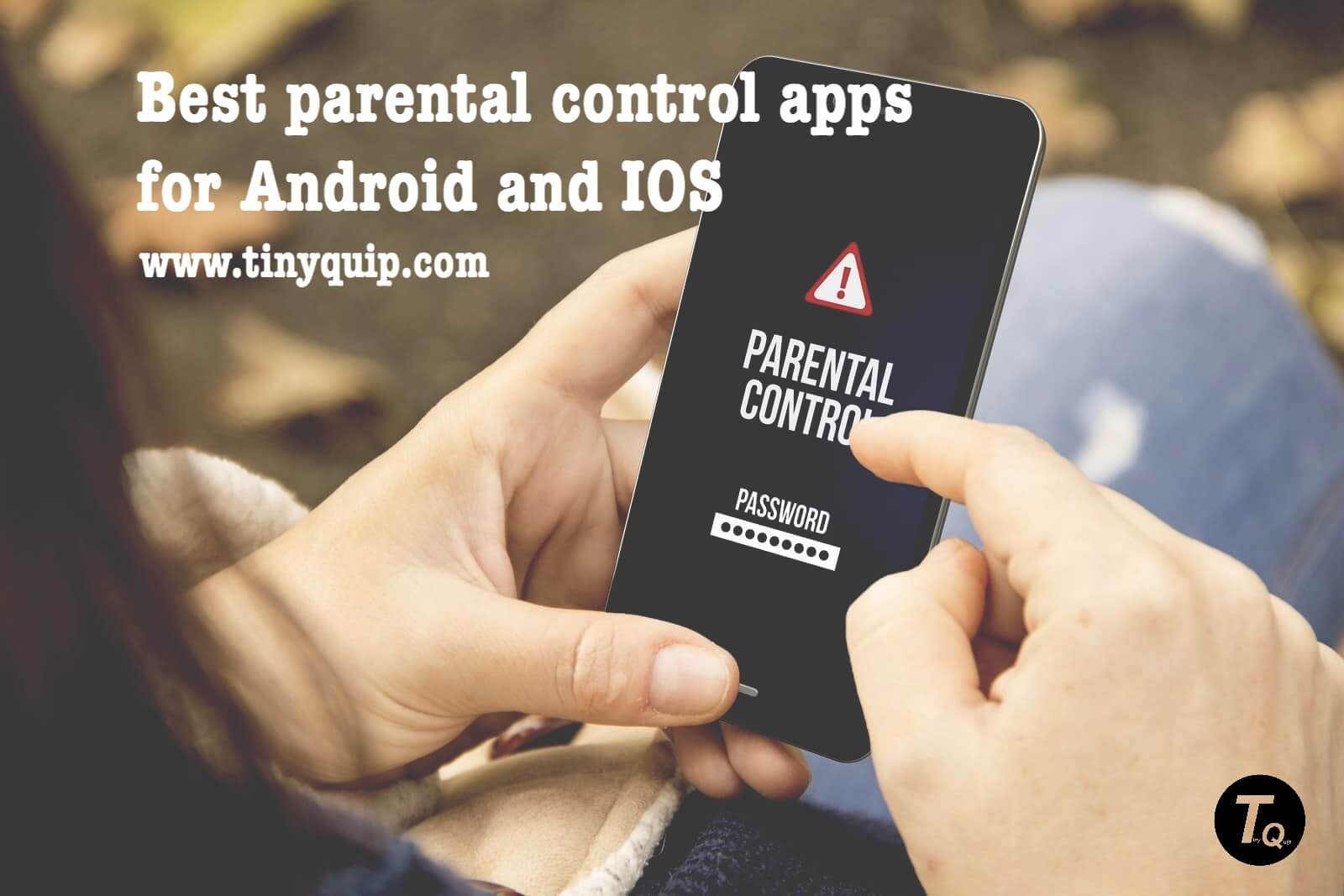 Mspy
Mspy is an Android – IOS based app which helps in monitoring of device and blocking of sensitive content. Mspy is rated one in best parental control apps is because of the strong abilities and control. The powerful parental control app is available in 10 languages and for countries where law allows the control. It covers a lot of features and accurately monitors every single movement on internet.

Key Features
---
Manage calls and restrict incoming calling
Copy of sent/received messages and emails
Monitor internet activity and read social media apps
Track location
View multimedia files
Control app installations
Keylogger
Remote control device locking
Access contacts and calendars
With help of Mspy the controlling device can remotely manage calls and also restrict incoming calls helping to monitor the average time being spent on phone calls. Also this will help in understanding what kind of information is being shared over voice communication letting one to know if the person is victim to ransom calls too. Email fraud is no less than a massive scam in digital era, Mspy scans a copy of the mails and messages sent to protect against such crimes and stay protected.
Hoax articles and fake accounts are not countable on social media, your kid or your concerned person can easily be driven over such fake and get into troubles. This is a best way to avoid circumstances where the child is threaten or forced to expose body or sensitive information. Social media apps such as whatsapp, messenger and imessaging are majorly in focus monitoring followed by other social apps. Mspy also scans snapchat ensuring complete take over social internet.
Monitoring of internet activity keeps an eye on adult rated websites and also let you block them. Users can be tracked using the control panel to make sure they aren't lost or are at some suspicious place. Mspy helps tracking in an efficient way.
Keylogger is a technique to capture the key strokes and remote device locking helps you lock the device without touching it. This enhances the security but reduces privacy. It is one of the best parental control apps.
Official website: Mspy
---
Net Nanny
Net nanny is another advanced parental controlling software available for Mac, windows, Android and IOS. Net nanny is a premium parental control app and ranks too well in best parental control apps.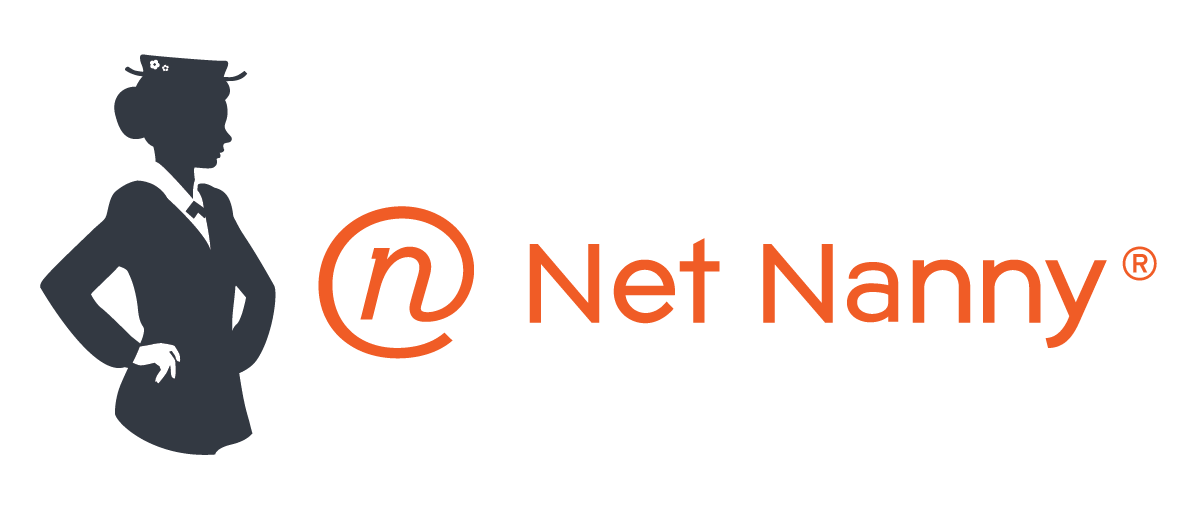 Key Features
---
Parental controls
Internet filters
Block pornography
Time management
Mask profanity
Alerts and reporting
Remote Admin
User profiles
Net nanny is advanced parental controlling app with some enhancing features. It does have basic internet monitoring and spoofing techniques but with advancement such as internet filter. Internet filter allows the admin to block 18+ websites for certain users by sorting out vulgar terms from search console. Internet filter is independent for all users, either all can be restricted or selected users that is a choice. Blocking of pornography is a very crucial step if it turns out into addiction. Porn viewers increase drastically everyday and the most affected range is the teenage.
Net nanny allows setting of timers for social media apps and temporarily disabling for certain amount of time. This is important as 24% of the teenagers are almost all the time on internet and lag over other works and responsibilities. Net nanny featuring time management focuses on using internet in a limited way rather than being too addictive to it.
Also read: Top 5 must use secure vpn
Masking profanity is a eye catching feature of Net nanny, this feature hides all the vulgar language and display the website in a safe way. This is a best way to ensure the users are using web independently in a secure way. The concept of net nanny in my opinion is very clear; independent usage of internet without the intervention of adults in a secure way.
Alerts and reporting tools are relatively too important in admin point of view. No doubt you can't all day long monitor your kid's internet activity. In fact net nanny sorts this problem. Using net nanny one can easily get frequent alerts ensuring safety measures. Reporting tools help in the similar way on the go.
Remote admin feature lets you use the admin control panel from any device with the help of an internet service. No matter if you are at work or at office party you can always be in touch with the security measurements for your kid over the internet. Remote administration also let you lock the device without touching it. No doubt it is one of the best parental control apps in the list.Net nanny also let you add number of users with the family package.
Official site: Net nanny
---
FamiSafe
Famisafe is Android and IOS application performing parental control on both the platforms. Famisafe ensures family safety over internet.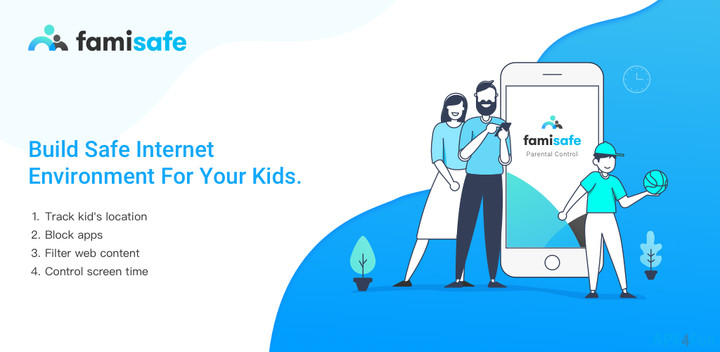 Key Features
---
Location monitoring
Geo fences
Block social media apps
Monitor app usage
Block websites
Screen time report and limit
Smart schedule
Famisafe powered by wondershare is one of the finest and best parental control apps for common people. It key features major parental controlling facilities such as live location tracking and blocking of explicit content. With famisafe the admin can monitor real time location of the user and trace them before they take a wrong step. It ranks well in best parenting control apps because of its unique feature of geo fences.
On the positive ide Geo fences set boundaries for the users on a real time map. The best use of Geo fences is stopping your kids from crossing specific boundary and staying in known places. As soon as the boundary is crossed, an alert is sent to admin to be aware of the act and attend their kid.
Social media is both a boon and a bane. If you are conscious using it then it will help you and if you use it carelessly then it may cause too many problems. Famisafe ensures the security more than they ensure product sales. Using famisafe, a parent can always be aware of acts such as cyber bullying and black market. Also you can avoid hoax articles which may be too misleading for your kid at that particular age. Monitoring social media apps keep a track of your kid's activity over internet and patch all the mistakes hidden from you.
Also read: Avoid overheating of android devices using these simple tips
Blocking of social media apps on specific working hours helps kids from being addictive to internet more than required. Disturbing notifications can affect concentration of kid's activity and growth indirectly.
Industry with explicit content is growing on a larger scale everyday and most of the teens disturb their health watching them grow. Every day in my opinion over a million kids get affected and addicted to the industry. Famisafe being a proper parental control block such websites and alert you about the visit. Also screen time report helps in understanding the average time spent on which part of the internet. Admin can set smart schedule and enable or disable certain features only during specific time as required.
Official site: Famisafe
---
Qustodio
Featured in New York Times, CBS news, Good Morning America and Steve Harvey Qustodio have been a trustful app in recent years. Qustodio works on Windows, Mac OS X, Android, IOS, Kindle and Nook. With charming compatibility it also bids for amazing features.

Key Features
---
Block pornography
View social network activity
Balance screen time
Control games and apps
Track calls and SMS
Location tracking and panic button
Qustodio is a well reputed parental control app for years now. It holds a good grip over blocking pornography. It is one of the best parental control app as it manages complete social activity with accuracy and in time. Social network connects us with different people over internet but it also increase the possibilities of cyber attacks if the user is less careful and conscious.
In the first place the increase in cyber crime has taken over teenagers behind the screen and over a distance with quick steps. Cyber predators and bullying have posed a serious threat and has given rise to anonymous crime. In such view it gets too crucial to look into parental controls and secure your kid's activity.
Also read: delete these file when storage is full on your android device
Balance in screen time is a better way to control the time of internet usage on your kids phone. By enabling and disabling apps on your kid's smart device will effectively increase productivity time and reduce internet addiction.
Control gaming and other apps on your kid's phone using Qustodio. Gaming has equal stand on addiction with internet. Kid's always want to play games and avoid healthy activities. Controlling gaming apps with a timer will let your child play but with a time limit.
Call threats and sexting over phone is a silent way to get in danger. Tracking of calls and SMS with Qustodio gets easier and simplified for parents.  With live location tracking and panic button it turns into one of the best parental control apps till date.
Official Website: Qustodio
---
Bark
The most trusted smart phone parental control app for years and is reviewed by hundreds of tech geeks. This amazing parental control app works as cool as it sounds.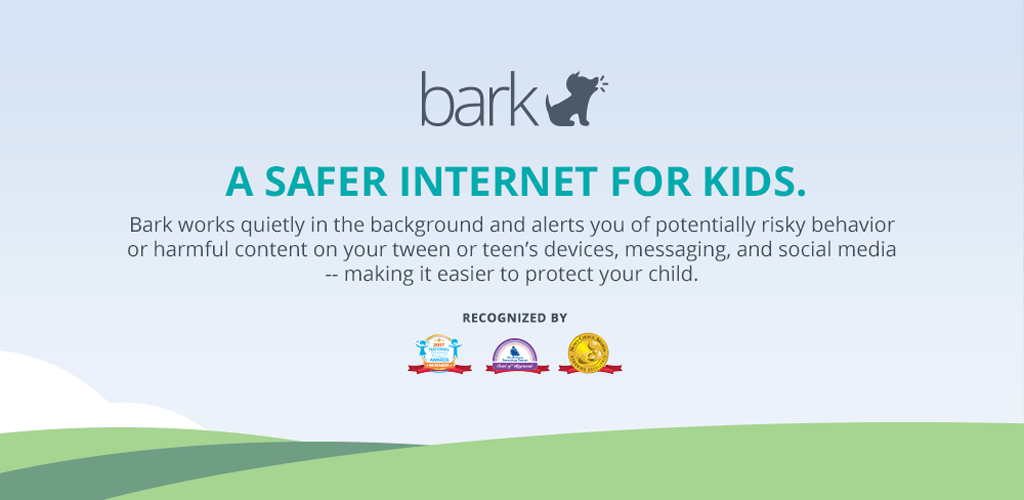 Key Features
---
Social media monitoring
Text monitoring
Email monitoring
24/7 detection
Parental alerts
Notably Bark is a simple parental control app but with stronger algorithms. It monitors different social media apps and keeps an eagle eye on your kid's internet world. Parental control doesn't mean to end any kind of privacy; it is just an extra precaution for your child's safety. This award winning parental control simplifies your work. You don't have to stick to the computer screen or your device to monitor your child's activity. Strong algorithms of Bark alert you when they find potentially sensitive content on your child's internet journey.
Social media monitoring is of course important. One must realise that social media is the easiest way to threat. Unknown people on internet can't always be trusted; you might get into a beautiful picture but never know the beast behind it. It gets crucial to monitor such activities before they go too far.
Text monitoring of Imessages and MMS is a way to avoid spammers and frauds your child may be unaware of. The 24/7 detection always check for adult content and issues like cyber bullying and predating. The strong algorithms immediately alert if trace of such activity is found.
Official site: Bark