The Internet is a great place to acquire knowledge and get connected to thousands of people but too much of anything is not good for oneself. We spend hours together on cell phones playing games like PUBG and different social media platforms doing nothing but scrolling feeds and wasting our time. Something we need to adapt in our daily lives is the social media detox and to help you with this, we can use parental control and other apps. Parental control apps are simple applications that can be downloaded on your phone to monitor and control the usage of your phone or as a responsible parent, your child's phone. It helps in getting you a social media detox and also helps you monitor the current location and emergency SOS to your child.
Also read: How to Block Website on iPhone and iPad – Content Restriction on IOS
Guide to parental control apps –
Social media has turned out to be part of everything in our life. We post what we eat, where we go, what we do, and what are our plans. All of this fine to an extent but if we consider it with a perspective of security, we are letting people infer our privacy on our own.
Give it a thought. Why would you share your personal life with everyone on the internet?
We need to control our use of how much we use and what we use on the internet and Mobile phones are the easiest way to access social media. So, using Parental control apps you can contain your time and most importantly the privacy of your own life.
Do you know how much an average person uses social media? We did a research and here are the stats,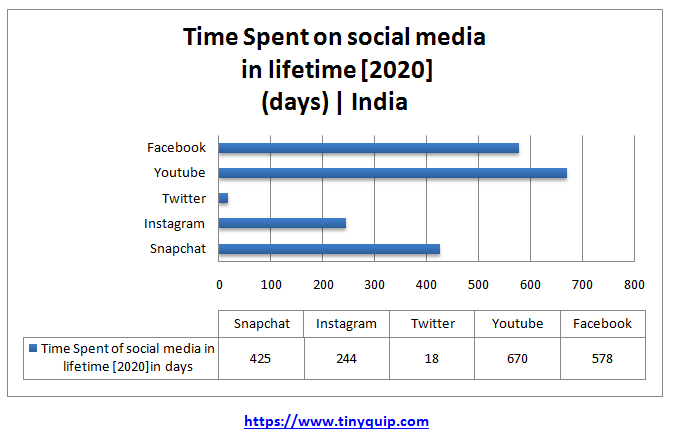 That is too much. Also, these statistics are only for an average person. They may vary from person to person and let me tell you, with the increasing trend of social media apps we are consuming much more time from the data projected above.
These statistics also exclude the trending Tiktok video app on which we are using more than 600+ increase of the time projected from the graph above. This is where parental control apps come into the picture helping us to take a break from our mobile phones and practicing our hobbies, learning something new, or in-person socialization.
Games like PUBG and Fortnite have taken a lot of space on our phone and also in our life. People are together but are still far from each other, connected on the mic.
Let me tell you, on average PUBG addicts spend more than 8 hours of their time playing PUBG. That takes 8 hours of productive time and also affects mental health. Using parental control apps you can restrict yourself from playing such violent games and for a longer time.
Social media and Gaming are also too negative for mental health and parental control apps are great in avoiding such things. We did research on why people quit social media and gaming and here are the stats,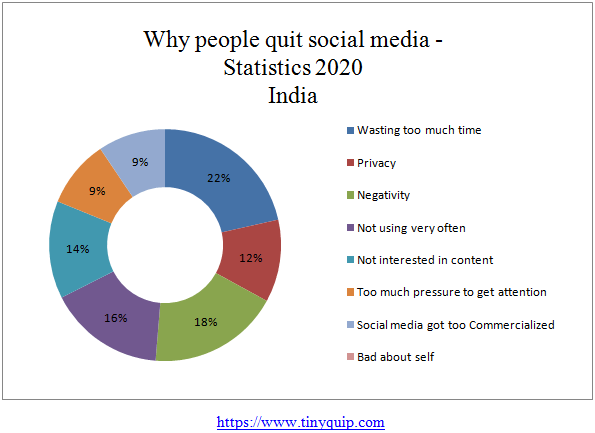 From the projections above we can observe that people quit social media because they don't use it quite often and they are wasting too much time on it. Now, to stop using your mobile phone for a long time, We can use parental control apps and we have listed the best parental control apps for you.

Google Family Link – Recommended Parental Control App
Key features –
View app activity
Manage apps
Teacher recommended apps (Only in the US)
Set screen limits
Remote Lock their device
Location of your child
Approve download on the child's device
Being one of the biggest tech giants, Google understands the parent's concern about their child's digital wellbeing. Google developed the "Google Family Link for parents" app which helps parents to monitor and control their child's phone and all the activities. 
Google family link app lets you monitor your child's Android device remotely. You can monitor apps on which your child is spending most of his/her time and if that app is productive in learning and mental health. 
Not only monitor but you can block apps that are not good for your child and manage in-app purchases, play store approval, and also hide specific apps on their device. 
Also read: 8 Best App Lock Apps For Your Android Device You Must Use
An interesting feature which any of the parental control apps misses out on is teacher recommended apps. If you are not sure what kind of apps are good for increasing your child's productivity then you can download apps from the teacher recommended apps list. This feature is exclusively available on google's parental control app "Google Family Link for parents". 
To find a good life balance inside and outside the cell phone world, you can set a screen time option for your kids android device using this parental control app. This helps in reducing the time kids waste sitting indoors and using their phones. Once the screen is locked, your kids will have an urge to learn and create new things in life. They can improve their hobbies, play outdoors, and also grow their skills. 
This app is not only for parental controlling your kids but you can use it on your devices too and reduce the time you spend on your mobile devices. This will help you to increase your family time as a teenager or help you build a healthier relationship with your partners and kids as a parent.
Google's parental control app also lets you set your bed timings and improve your sleep. In this busy world, we get a lot of distress with our working patterns and our health must be the priority over anything. Also, teenagers, these days use mobile phones for late-night playing games and chatting over social media. 
As per a report by Healthline, Sleep is the most important activity which people of every age need to do. Improper sleep can cause many health issues at an early stage of life. These include loss of memory, blood pressure, diabetes, and many more. 
Google's digital wellbeing app "Google Family Link for parents" lets you set the screen time for both apps and bedtime schedules. 
If your child is spending a lot of time surfing on the mobile phone then you can remotely lock it from your device and then let him take a break from the digital world. Remote locking is helpful when it's time to study, play outside, or while having dinner. 
Also, the Family Link app provides you a locating feature using which you no longer have to worry if your child is somewhere out. You can always find the location of your child as long as they are carrying their android device. 
---
Mlite – One of the Best Parental Control Apps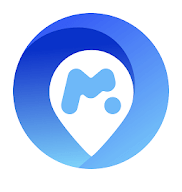 Key features –
Manage calls and restrict incoming calling
Copy of sent/received messages and emails
Monitor internet activity and read social media apps
Track location
View multimedia files
Control app installations
Keylogger
Remote control device locking
Access contacts and calendars
It is an Android – IOS based app that helps in monitoring android device and blocking sensitive content. Also, it is rated as one of the best parental control apps because of its strong abilities and control. This powerful parental control app is available in 10 languages and for countries where the law allows controlling the android devices. It covers a lot of features and accurately monitors everything your child is doing on the internet.

With the help of Mlite parental control app, you can remotely manage calls and also restrict incoming calls which help to monitor the average time spent on phone calls. Also, this will help in understanding what kind of information is being shared over voice communication letting parents know if their child is victim to ransom calls.
Email frauds are no less than a massive scam in the digital era. Mlite scans a copy of the emails and messages sent to protect against such crimes and stay protected.
Hoax articles and fake accounts are everywhere on social media and your kid can easily be driven over such fake articles/news and get easily misguided.
Mlite is the best way to monitor your child's activity on their mobile phone. Cybercrimes that force or threaten your child to expose their body and sensitive information can be easily monitored with Mlite app. Usually, kids are not comfortable in sharing such incidents with their parents and land up in trouble situations. So, it is better if a precaution is already taken and parental control apps let you monitor such situations on your child's phone.
Monitoring of internet activity helps to keep an eye on adult-rated websites and also let you block them. Children can be tracked using the control panel to make sure they aren't lost or are stuck at some suspicious place. Mlite helps to track in an efficient way.
---
FamiSafe – Parental Control App for Family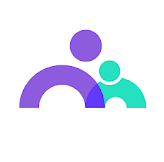 Key Features –
Location monitoring

Geofences

Block social media apps

Monitor app usage

Block websites

Screen time report and limit

Smart schedule
Famisafe is an Android and IOS application performing parental control on both platforms.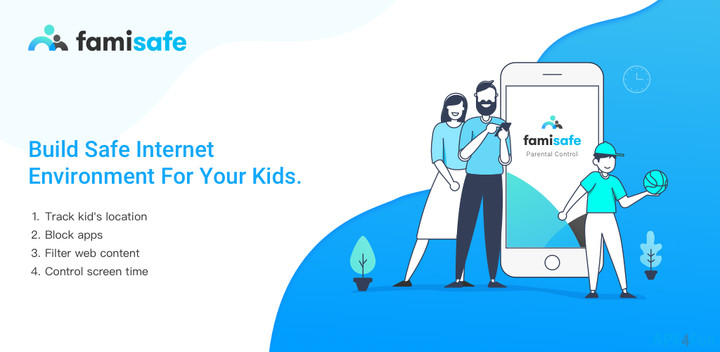 Famisafe powered by wondershare is one of the best parental control apps for every parent. Its key features major parental controlling facilities such as live location tracking and blocking of explicit content. With famisafe, the parent can monitor the real-time location of their kid and trace them before they take the wrong step.
With famisafe's Geofence feature, you can set boundaries for your kids on a real-time map. The Geofence feature alerts the parent when their kid leaves a safe zone area. This is a helpful monitoring feature which is great for the parent who works far from home.
Social media is both a boon and a bane. If you are conscious, it will help you and if you use it carelessly then it will cause too many problems. Famisafe ensures security more than they ensure product sales. Using famisafe, a parent can always be aware of acts such as cyberbullying and explicit use.
Also read: List of 8 Best Android Launchers
Blocking social media apps on specific working hours helps kids from being addicted to the internet more than required. Disturbing notifications can affect the concentration of kid's activity and growth indirectly.
---
Qustodio – Best Parental Control Apps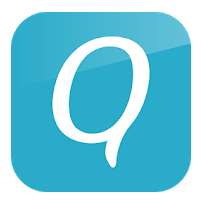 Key features –
Block pornography
View social network activity
Balance screen time
Control games and apps
Track calls and SMS
Location tracking and panic button
Featured in New York Times, CBS News, Good Morning America, and Steve Harvey, Qustodio has been a trustful app in recent years. Qustodio works on Windows, Mac OS X, Android, IOS, Kindle, and Nook.

Qustodio is a well-reputed parental control app for years now. It holds a good grip over blocking pornography. It is one of the best parental control apps as it manages complete social activity with accuracy and in time.
In the first place, the increase in cybercrime has taken over teenagers behind the screen and over a distance with quick steps. Cyber predators and bullying have posed a serious threat and has given rise to anonymous crime. In such a view it gets too crucial to look into parental control apps and secure your kid's activity.
Balance in screen time is a better way to control the time of internet usage on your kid's phone. By enabling and disabling apps on your kid's smart device will effectively increase productivity and reduce internet addiction.
Gaming has an equal stand on addiction with the internet. Kid's always want to play games and avoid healthy activities. Controlling gaming apps with a timer will let your child play but with a time limit. Control gaming and other apps on your kid's phone using Qustodio with fewer efforts and push your kid forward to work towards improving hobbies and skills.
Also read: 10 Best Live TV app for Android and IOS devices
Call threats and sexting over the phone are the first steps towards cybercrime and bullying. Tracking of calls and SMS with Qustodio gets easier and simplified for parents and with live location tracking and panic buttons, it turns out to be one of the best parental control apps.
---
Bark – Browse Internet Safely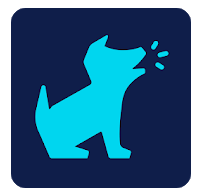 Key features –
Social media monitoring
Text monitoring
Email monitoring
24/7 detection
Parental alerts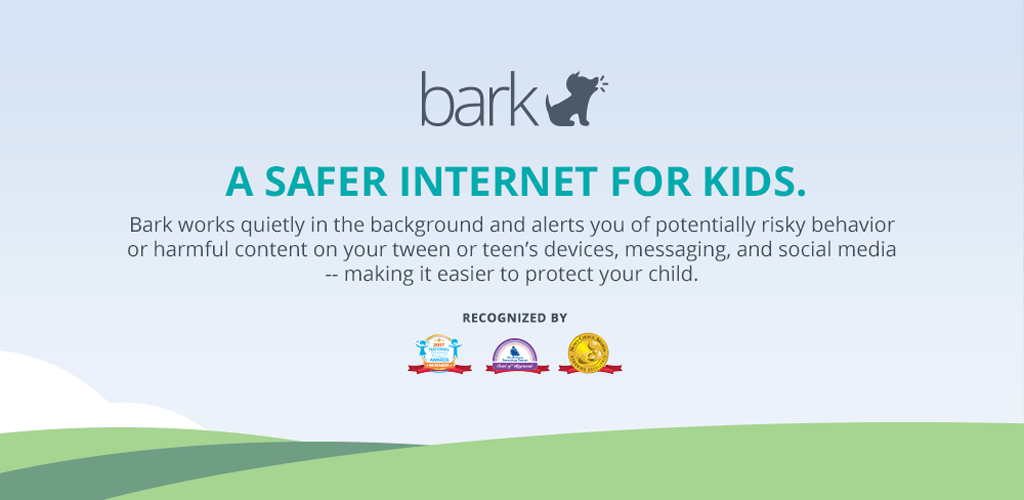 Notably, The bark app is a simple parental control app but with stronger algorithms. It monitors different social media apps and keeps an eagle eye on your kid's internet world. Parental control doesn't mean to end any kind of privacy; it is just an extra precaution for your child's safety.
This award-winning parental control app simplifies your work.
You don't have to stick to the computer screen or your device to monitor your child's activity. Strong algorithms of Bark alert you when they find potentially sensitive content on your child's internet surfing.
Text monitoring of Imessages and MMS is a way to avoid spammers and frauds away from your child. 24/7 detection always checks for adult content and issues like cyberbullying and predating. The strong algorithms immediately alert if any trace of such activity is found.
---
Subscribe to our newsletter or join the telegram channel for more amazing tech-related content.
You may also like,