We all have a stressful life that we cannot escape from unless we are spiritually active and motivated; Meditation is a technique to keep the mind calm and enhance one's potential by nurturing the mind with positive thoughts and emotions. However, keeping our thoughts straight and consistently doing positive meditation is not an easy task in this fast pacing world; To help you out, here are the 12 best and free meditation apps on Android that will guide you with meditation and calmness by professionals across the world.
Also read: How to Delete Instagram Account on Android, IOS, & PC
12 Best Free Meditation Apps on Android
With the growing world, there is a growing responsibility and with an increase in responsibility, there is a need to cope with the chatter inside the head. One can be stress-free, jolly, and active by habituating meditation in their everyday life. It helps to practice mindfulness within and reduce stress, anxiety, depression, and pain caused by the outside world.
Most of the meditation apps are paid or need a subscription; However, there are some free meditation apps for android users that can help them to reduce anxiety, depression, and stress from within without actually paying any money at the start. The best part of these free meditation apps is you can try them first and if you find them useful, adapt them in your daily life and subscribe later, if there is a need.
For a healthy and calm mind, you need to practice meditation daily and if you want to live a stress-free life and adapt to spirituality, free meditation apps can come in handy. These have guided teachings and calm music to keep your mind and soul healthy inside. The apps are focused on teaching mindfulness, breathing techniques to release stress and anxiety and perform better under work pressure.
1. Calm – Meditate, Sleep, Relax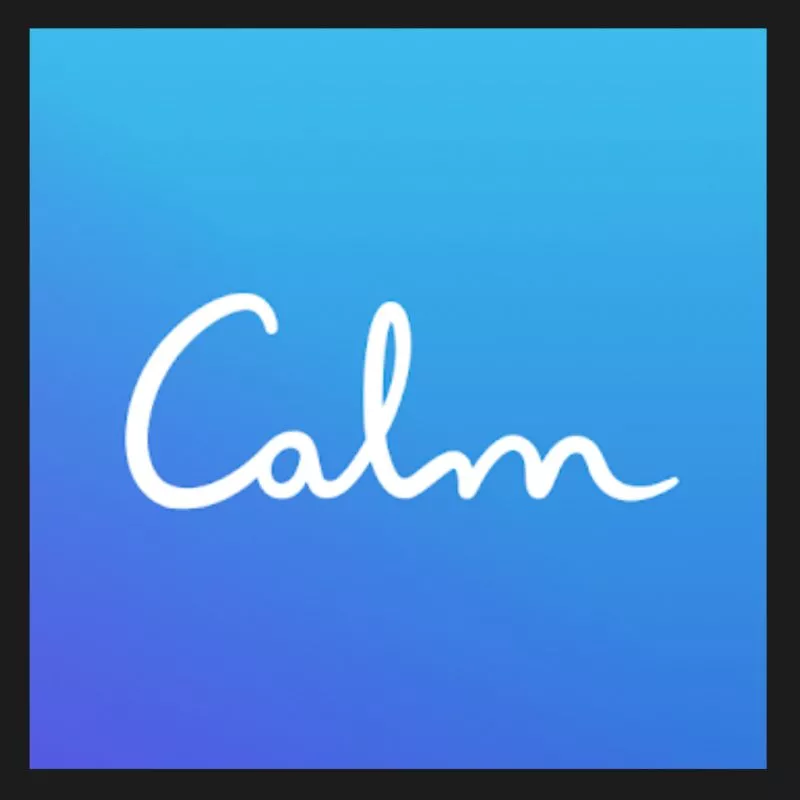 Features
Guided meditation sessions available.
Calming anxiety.
Perfect mindfulness app for beginners.
Track your daily progress.
Easy to download and use
No ads to disturb while meditating.
In our list, the first best and free meditation app for you is "Calm," a guided meditation app for beginners. Calm has various programs like practising breathing techniques, managing stress, focusing and concentrating on relationships which make Calm a more valuable app than just a normal meditation app. It helps the users to focus on happiness, breaking bad habits, increasing self-esteem, and paying gratitude towards themselves and others.
One of the popular programs of "Calm" is a 10 minutes guided mediation program for everyday routine. This is perfect for those who are new to meditation and want to invest some of their time in bringing calmness to their mind and soul. Apart from meditation, the calm app also focuses on getting better sleep and relaxing; this comes in handy with those who have a little anxiety mixed with their sleep.
The relaxing music helps the users stay focused and keep their minds stress-free. If you are unable to sleep at night, you can listen to some calm music on the app which helps you get better sleep. Calm is perfect for meditation, relieving anxiety, and getting better sleep which is why it is one of the best and free meditation apps available for both Android and iOS users.
Also read: Anonymous Chat Apps: 12 Apps to Chat With Strangers
---
2. Insight Timer – Meditation, Sleep, Music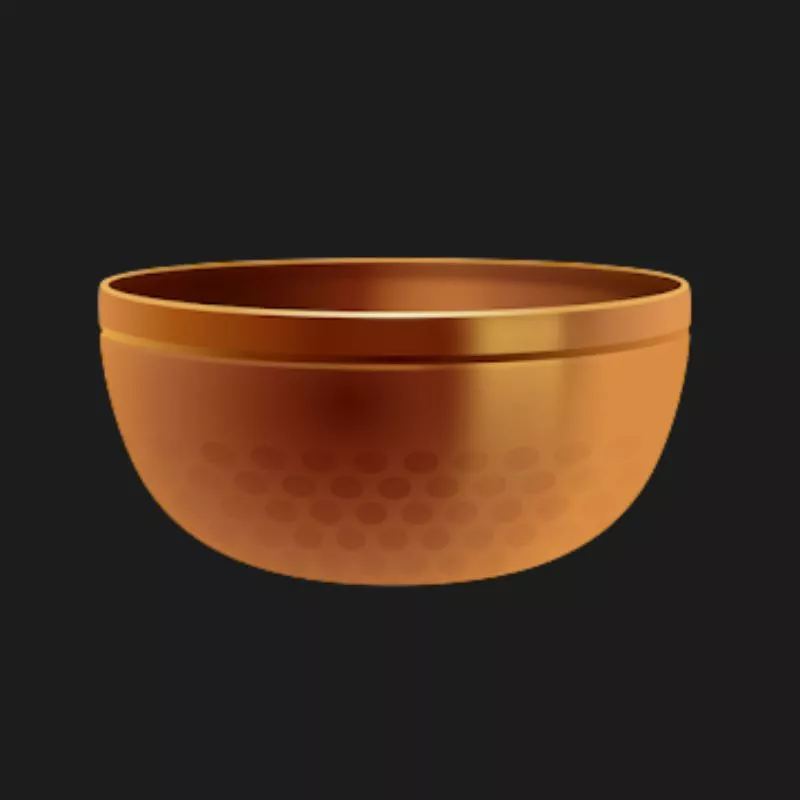 Features
100,000+ guided meditations.
Best app for meditation, sleep, anxiety and mindfulness.
Track your progress each day.
Customizable meditation timer available.
Join groups for practicing meditation and many more.
Join 1100+ leading meditation teachers, musicians, and sleep experts.
Insight timer is a social app for meditators where people can come together, interact and meditate. The app is best for those who want to meditate and relax from anxiety, stress, and sleep-related problems. One of the best features that we love about Insight Timer is the live meditation option that allows you to connect to more like people and meditate together. This also adds up with the "Circles" features where you can interact with other meditators and get around with like-minded people.
Additionally, Insight Timer also features thousands of stress-free music curated by professionals from Standford, Harvard, Oxford, and many other prestigious universities after well-through research. The app is best for personal and professional use and helps you increase focus and concentration which in return increases your productivity.
Meditation on Insight Timer has proven to improve the relationship with family, couple, peers, and others in general; this makes Insight Timer as one of the best and free meditation apps on Android and iOS devices.
Also read: How to Create Facebook Poll on Mobile and Desktop
---
3. Headspace: Meditation and Sleep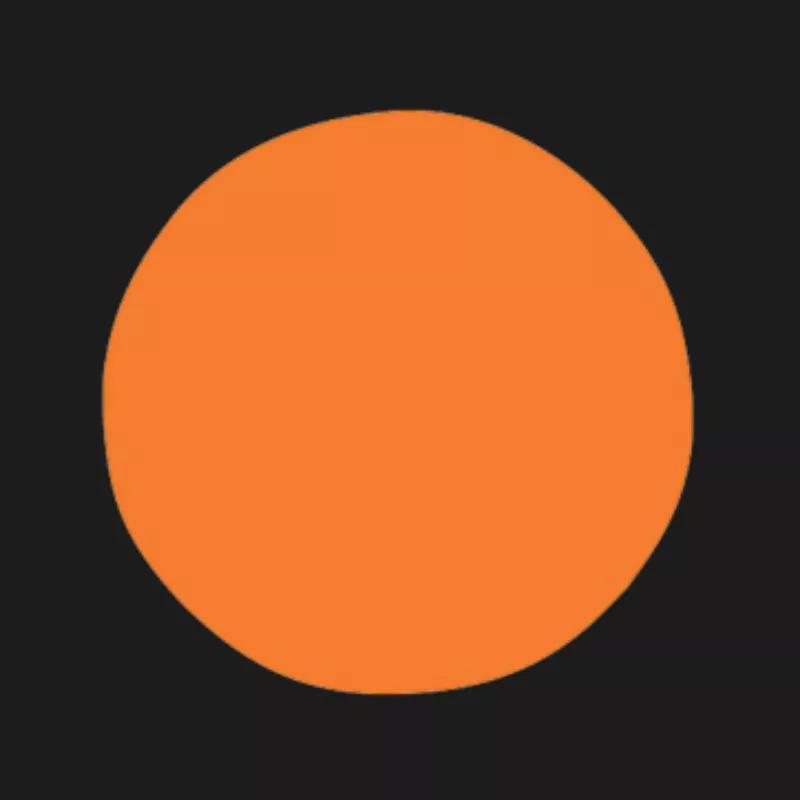 Features
With Headspace, train and calm your mind.
Learn classsic meditation and relaxing techniques.
Sound tracks to provide you with quality of sleep.
Track your daily progress and share it with others.
Get physical health and meditation courses.
Headspace is a popular app in the meditation and mindfulness industry; the app significantly improves the quality of thoughts, sleep, and also reduce stress.
While using Headspace, you can find guided meditation programs on multiple issues we face in our everyday life; be it stress, anger management, anxiety, sadness, growth, or focusing at work, Headspace covers it all. Additionally, if you are unable to have a peaceful sleep or face insomnia, that's okay, you can use Headspace's sleep music and stories feature for getting better sleep.
Unlike other apps, there are not many long hours of courses on meditations that end up distracting you or demotivate you; with Headspace's short courses, you can choose a teacher and complete meditation courses within minutes. The focus of this app is to teach the importance of meditation and the right way to do it.
Each course in this app has a series of mindfulness programs designed especially for you to manage your life skillfully and develop healthy habits. It also includes personal growth meditations like forming healthy relationships, developing self-esteem, kindness, and patience. The app also helps manage your physical health ensuring that you develop mindful eating, cope with cravings, and manage pain.
Also read: 9 Best Alternatives for Blinkist on Android and iOS
---
4. Sadhguru: Yoga, Meditation and Spirituality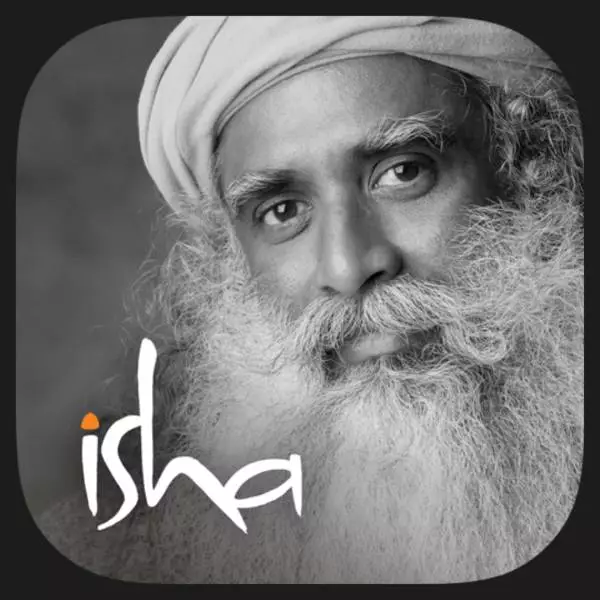 Features
Learn yoga and guided meditaton.
Get Sadhguru's daily wisdom for free.
Read daily Sadhguru quotes.
Get free yoga tools.
Practice chit shakti meditation for love, health, peace and success.
Access sounds of Isha music and chants.
If you have been into meditation for some time, Sadhguru is a name you might have often come across. This famous meditation and spiritual practitioner also promotes meditation through an Android app called "Sadhguru" and offers free meditation guides for everyone. The app is perfect for those want to practice and adapt meditation and yoga in their everyday life.
One of the best parts about the Sadhguru app is that all the programs are well designed to manifest your inner energy. Sadhguru himself believes in the science of inner engineering and the programs are focused on adding more to it. There are several meditation programs such as chit shakti meditation for love, health, peace and success. Apart from this, there are free yoga programs curated perfectly for beginners, intermediates, and professionals.
There is a special program designed by Sadhguru himself called as "Isha Kriya" which transforms your lifestyle and inner energy using the art of ancient yoga practice. If you want to awaken the spiritual energy and are a regular practitioner of yoga and meditation, Sadhguru is a must-have app on your Android devices.
Also Read: How to Setup and Send/Receive WhatsApp Payments in India?
---
5. Smiling Mind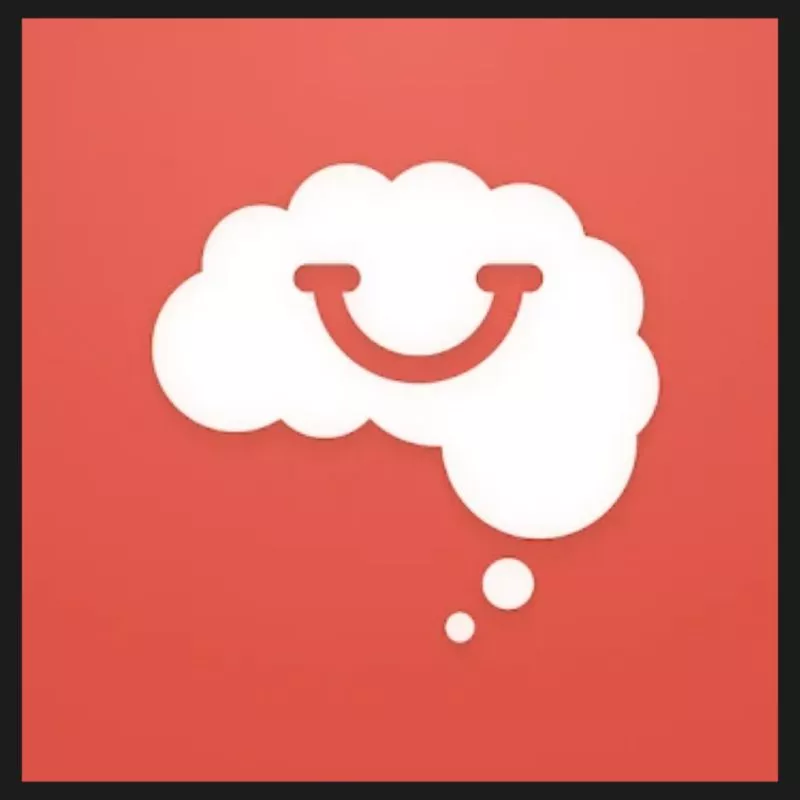 Features
Downloaded and trusted by millions of users.
Helps you to relax and regulate emotions.
Improves concentration and increases productivity.
Creates a sense of calmness.
Dedicated sleep programs for adults, teens and kids.
Smiling mind is one of the best free meditation apps for managing work-life balance and stress with calming meditation guides. The app focuses on promoting spiritual uprise by meditation programs for different age groups.
Be it anxiety, sleep deprivation or stress, there is a guide for everything on the "Smiling Mind" app and the app can also be used to explore more guides to live a meaningful life. Most of the meditation apps only provide you with calming music which may help you meditate but not track your everyday progress. Meditation is unsettling and if you want to have more straightforward and clear thoughts, you need to meditate every day. On "Smiling Mind" you can track your wellbeing and also maintain a streak score like a Snapchat user. Besides, you also get guides on meditation for multiple age groups to manage stress and wellbeing accordingly.
We love the sleep programs designed for users or practitioners to get a better quality of sleep after a stressful day. It is a timer-based app, you are in control and meditate or manage your wellbeing to the most you can.
Also read: Does Walmart Take Apple Pay?
---
6. Medito – Free Meditation, Sleep, and Mindfulness (100% Free)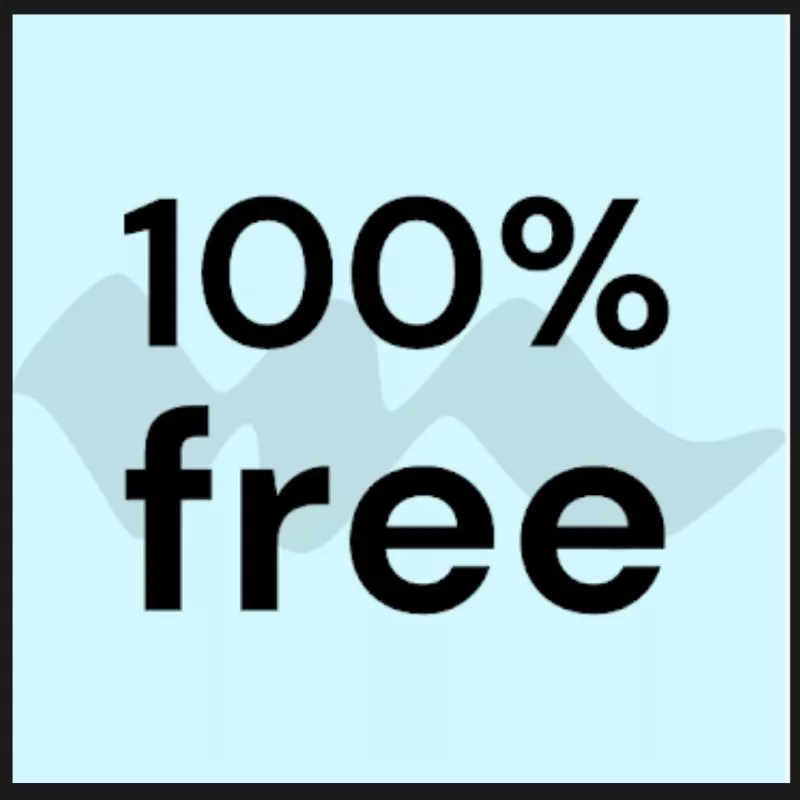 Features
100% free meditation app to improve mental well being.
Medito offers relaxing sounds to calm mind.
Offers guided meditations.
Helps you to practie "Gratitude."
Meditation for work-life balance.
Offers sleep meditation, sounds and stories.
Medito is a completely free meditation app for those who are having anxiety, stress, insomnia, or struggling with their thoughts; Overall, Medito is a one-stop solution for positive and high mental wellbeing. One of the best parts of using Medito is you don't have to pay any money to uprise your spirituality; it is 100% free and is loaded with programs such as guided meditation and how to get better quality of sleep. Moreover, the app is simple to use which allows anyone to operate it without a need for a tech wizard.
If you have just begun with meditation and want to enter the deeper stage and get more relaxed; Medito's guided meditation programs are the best. The programs also offer meditation techniques to practice gratitude, manage stress, copes with anxiety, and finds positivity.
If you are aiming for a happier and healthier life, spend a few minutes of your day on Medito and discover life-changing benefits, transformative effects, and positivity in your life. The sessions of meditations and mindfulness are specifically designed to help you manage conflicts, improve productivity and confidence, stay focused, and perfectly manage the work-life balance.
Also read: Best Robotic Lawn Mower To Cut Medium and Large Lawns
---
7. Deep Meditate: Meditation and Sleep App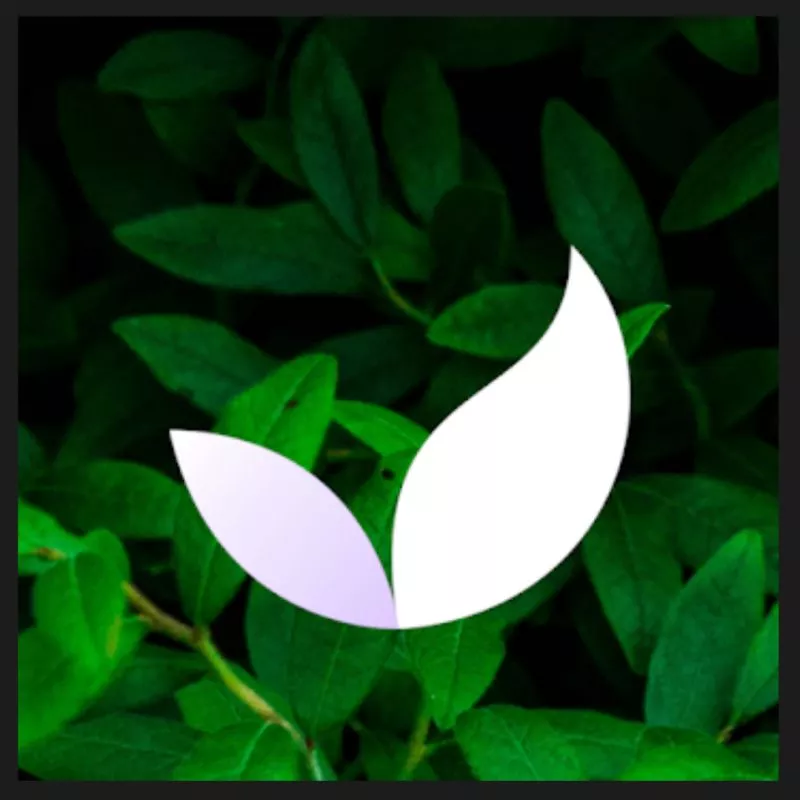 Features
Guided meditations.
Calming music and nature sounds.
Quality of sleep with sleep hypnonsis meditation.
New meditation everyday.
Cultivate gratitude and experience deep relaxation.
Help restore balace through meditation and sound sleep.
Guided meditations are important when you have just begun activating your spiritual powers; Closing your eyes and taking deep breaths are never enough to complete meditation. With the Deep Meditate app, users can learn new forms of meditation each day with the guided programs created by professionals around the world.
There are several guided meditation programs that users can learn and master; the best part is, all your progress can be tracked using the activity page. You can not only track all your progress but also get personalised recommendations based on your activity.
Apart from meditation, Deep Meditate also features calming and relaxing music to get out of anxiety, depression, stress, and insomnia to get better sleep. This makes Deep Meditate one of the best and free meditation apps for Android users.
Also read: How to Delete Instagram Account on Android, IOS, & PC
---
8. Black Lotus: Impactful Meditations and Sleep Better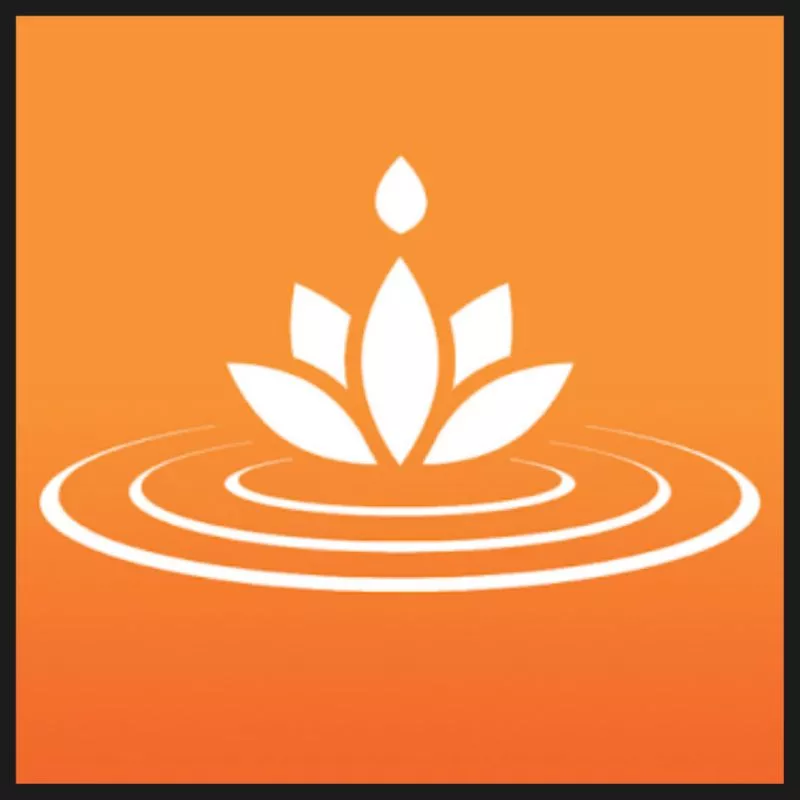 Features
50+ unique guided meditations across different emotions.
Best for stress response, anxiety, compassion, forgiveness, and other low emotions.
Time-based silent meditation with multiple rings.
Guided breathing techniques.
Socialise with other users and practioners.
Internal and external gratitude exercises.
Most of the meditation apps offer music-based meditation which might be distracting for some users; However, Black lotus is one of the best and free meditation apps on Android that have programs for both silent and music-based meditation techniques.
The app is perfect for those who want to meditate and escape their mind from everyday life; it features over 50+ guided programs that are best for stress and hundreds of other emotions. You can start using this app for free and if you wish to unlock more content, you can make in-app purchases and explore more into meditation and spirituality.
One of the best features we like about the Black Lotus meditation app is the social platform that allows users to connect with more people and expand their mental horizons. You can read, write, or share other stories and inspire more people towards the journey of meditation. Additionally, for better sleep, users can listen to claiming music and stories that will help them sleep instantly. It is one of the best and free meditation apps users can find on their Android and iOS devices.
Also read: Craigslist App For IOS and Android, Is it worthwhile to use
---
9. MindTales: Counselling, Meditation, and Sleep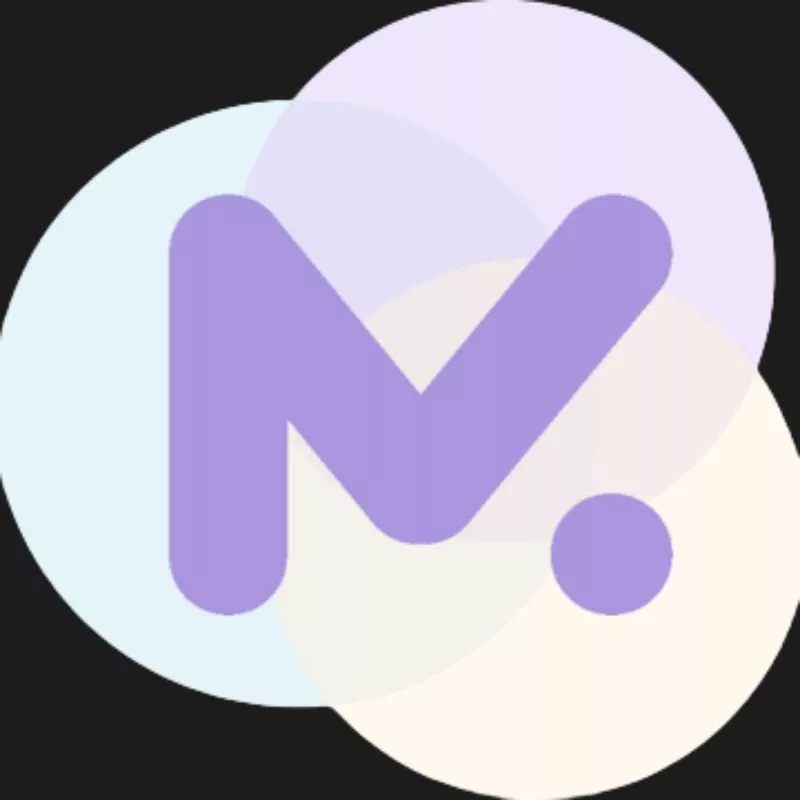 Features
Instant access to confidential mental health support.
Create persoanalised library of meditations and mindfulness tools.
Safe space to store data.
Get latest mental health insights, hacks and tips.
Daily track your mood, health habits and progress.
Transforming mental wellness cannot only be an app-based task; you need professional mentors who can counsel your problems and help you meditate better and live more happily. There is no doubt in what meditation can bring in one's life but it is also important to do things right and to perform better, you can rely on the MindTales app.
MindTales app focuses on professional counselling and guided meditations that help users to transform their mental health and get rid of anxiety, stress, and other obstacles. Not to mention, MindTales is one of the popular meditation apps and have science-based outcome programs featured in multiple ventures such as Google for startups, the Department of health, and many more.
You have several activities to try on MindTales to uplift your lifestyle and it also contains calming music to get better sleep and relieve anxiety and other stress-related issues. When you are done meditating and attending programs and activities, you can track your progress and get insights on betterment. However, it is not completely a free app; you can get some content for free and then pay a certain subscription fee to unlock more.
Also read: AMOLED vs. OLED | What is the Difference and Which is the Best?
---
10. Breathe: Stress Relief Meditation
Features
Improve brain training with "Breathe."
Relax with best breathing exercise sets.
Manage depression and strengthen focus.
Get guided meditations.
Remove stress and breathe mindfully.
Heal your inner self.
Breathe a specific app for learning multiple breathing exercises and learn different forms of meditations from guides prepared by professionals across the world. The app is perfect for managing depression, strengthening focus, and minimise stress in everyday life.
Unlike other meditation apps, "Breathe" uses several calming music tracks that our ancestors have been using traditionally. Some of the popular are Tibetian music, deep healing music, and sound of nature which have been proven to work effectively for focused meditation practice. When you use Breathe app, you can find a positive change inside and around you as you have a calm and peaceful head.
The app also focuses on guided meditation practices to improve your work-life balance and keep you energetic. Moreover, you can also create your own breathing exercises and practice them each day at your convenience.
Also read: How to Create Facebook Poll on Mobile and Desktop
---
11. ThinkRight.me: Meditate, Think Positive & Succeed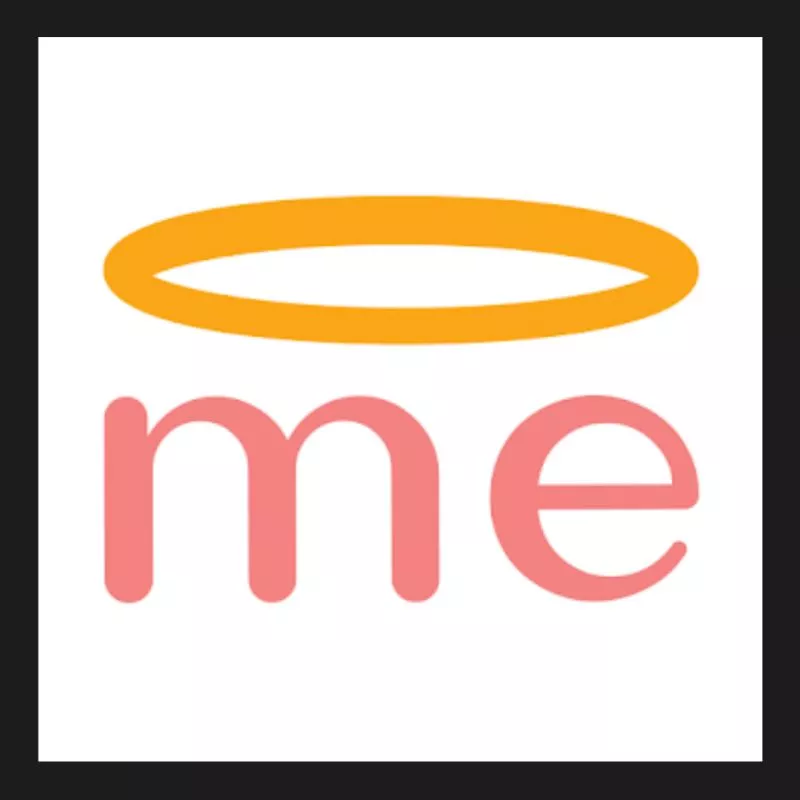 Features
Get access to yoga for mind.
Rich library of guided meditations for personal growth.
Music to help relax, focus and release stress.
Kickstart your day with powerful affirmations.
Overcome sadness, anger and let go of anxiety.
Connect with your inner self.
Guided meditation is not enough unless they are goal-based meditations and ThinkRight.me is an app featuring goal-based meditations for its users. It offers daily affirmations, positivity, and mindfulness of yoga and emotional journal.
On a lighter note, ThinkRight.me is a friendly app that focuses on daily affirmations and guided meditation. The best part is you can schedule your entire day starting with 5 minutes of meditations to frequent reminders about completing your goal. The programs are well nurtured to help practitioners connect with their inner self and motivate themselves to think more positively.
However, it would be lovely if the app had features for sleep music and anti-stress and anxiety music which could help the users to distress themselves. Apart from the calming music, everything is perfect to kick start your meditation journey and maintain a balance in everyday life.
Also read: How to Wave Back on Facebook Messenger?
---
12. MyLife Meditation: Meditate, Relax & Sleep Better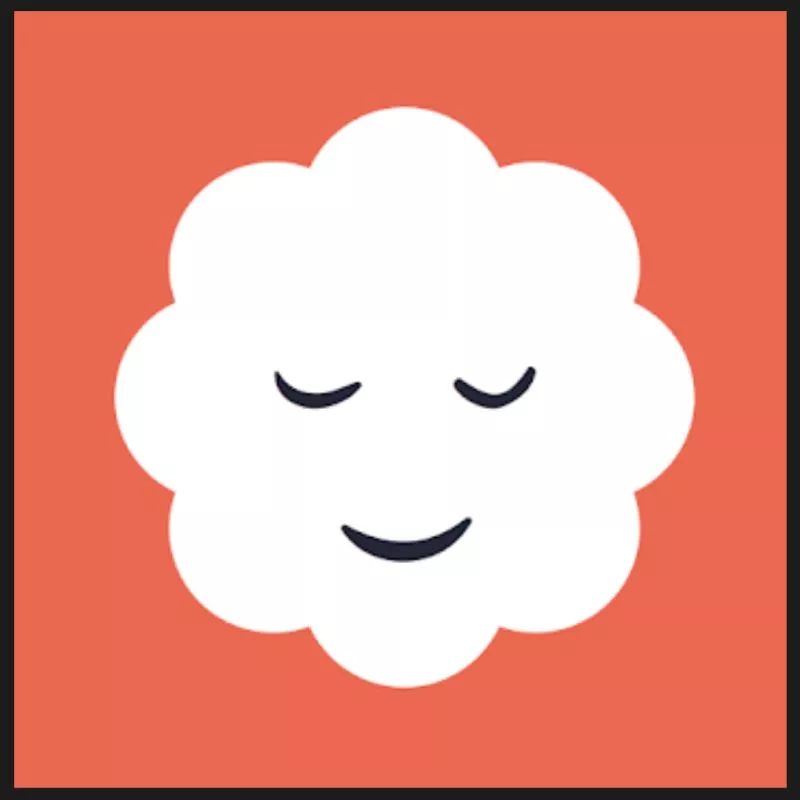 Features
Practice meditation and mindfulness.
De-stress yourself and become more happier.
Practice mindful eating.
Practice breathing exercise.
Track your mental health.
Use timer when you meditate.
MyLife Meditation needs no introduction and is one of the best health apps on Android and iOS devices. Be it tracking mental wellness, peaceful meditation, anxiety relief, or breathing exercises; MyLife Meditation is the best choice for all. The app has also won the "Webby People's Voice Award" for "Best Health App" and has been featured by the Today Show, Apple, Cosmopolitan, Parents and many more
MyLife Meditation has proven to be one of the best free meditation apps for users facing anxiety; Users has consistently reported being less anxious after using this app. There are several guided meditations and breathing techniques that are best for those who are beginners, intermediate, and advance in spiritual awakening. However, the app has guided meditation only in the Spanish language which is one of the biggest restrictions for its users.
Similar to the top best and free meditation apps for Android devices, you can track your mental and spiritual wellness on MyLife Meditation with a dedicated activity page. Additionally, with guided meditation programs for all groups, you can also access calming music for sound and quality sleep. This is one of the best and free meditation app for anxiety and wellbeing.
---
You may also like to read,
Commonly Asked Questions
Is the calm meditation app free?

Calm is a freemium tool and users can access both free and premium content by upgrading their free subscription. The paid subscription allows you to access more meditation and music for relaxing anxiety, sleep, and more.
Does meditation helps in anxiety and sleep?

Meditation helps in the calmness of mind and manage anxious thoughts. Moreover, constantly practising meditation helps in getting better sleep and relaxation.
Does sleep music help in relaxation?

Sleep music is proven to be one of the best ways to relax when you have anxious thoughts or insomnia. These music are usually traditional and ancient such as Tibetian music which has been in use for thousands of years to get a relaxed mind and sleep.
Conclusion | 12 Best & Free Meditation Apps on Android
Meditation is one of the best practices we can adopt in our everyday life and the above-listed apps are helpful in aiding it; these help you in improving focus, concentration, and also promote spiritual awakening and growth. There are also several paid apps that one can try to get more featured and guided meditation techniques, breathing exercises for anxiety, and relaxed sleep. Calm is one of the most trusted and popular free meditation apps for sleep and anxiety; Additionally, there are also other tools that are proven to be the best such as Insight Timer, Deep Meditate, Headspace, Sadhguru, and many more.
We have tried picking the best and free meditation apps and if you have something to add to the list or any doubts, drop them in the comment section and our team would love to know them.
Some Catchy Line to Grab your Attention
Get Our Prime Content Delivered to your Inbox for Free!! Join the Ever-Growing Community… Right Now.