As a bookworm, you love reading a great deal of books regardless the forms they render. It's quite a pleasure to indulge yourself in the sea of books whether they're paperbacks, hardback editions, or ebooks. And we do notice the trend that ebooks come into vogue. 




Reading ebooks is more than a passing fad, it's an economical and environmental friendly life-style that prevails in the modern society. e-Readers like Kindle and Kindle alternatives like Kobo and Nook are the best mobile devices to read ebooks.
 "A  Computer  does not Smell."

                                           ∼Ray Bradbury.
If you're after an e-book reader, you can get a new Kindle for £60 or a Kobo for £80. This is our rundown of the best and by far the cheapest alternatives for Kindle.
Of course, the cheapest way to read is by borrowing books from the library, but if you're set on buying one, below is a rundown of the cheapest e-readers. If you're not sure which one would suit you best, we at Tiny Quip will help you find the best alternatives to Kindle.
Choosing an E-book Reader 
When it comes to choosing an e-reader, whether you're buying for yourself or for someone else, there are a few important things to consider. Price is obviously a big factor for MoneySavers. In addition you'll also need to look at size, storage capacity, the display and the connectivity of the device you plan to buy.
Perhaps the most comprehensive alternative to Kindle is the global eBook seller Kobo, whose bookshop Kobo.com sells both DRM and DRM-free eBooks. The site doesn't include any official way to separate the DRM from DRM-free titles. You can search for DRM-free eBooks through unofficial Kobo search page.
If you are looking for a solid Kindle Paperwhite alternative, then the Kobo's Aura is an edifying option. The hardware of Kobo Aura compares very well with the Kindle Paperwhite, sporting an incredible 6-inch Carta E Ink touchscreen. It also has 4GB of onboard internal storage, which can be used to hold beyond 2,500 ebooks.
---
KOBO AURA EDITION 2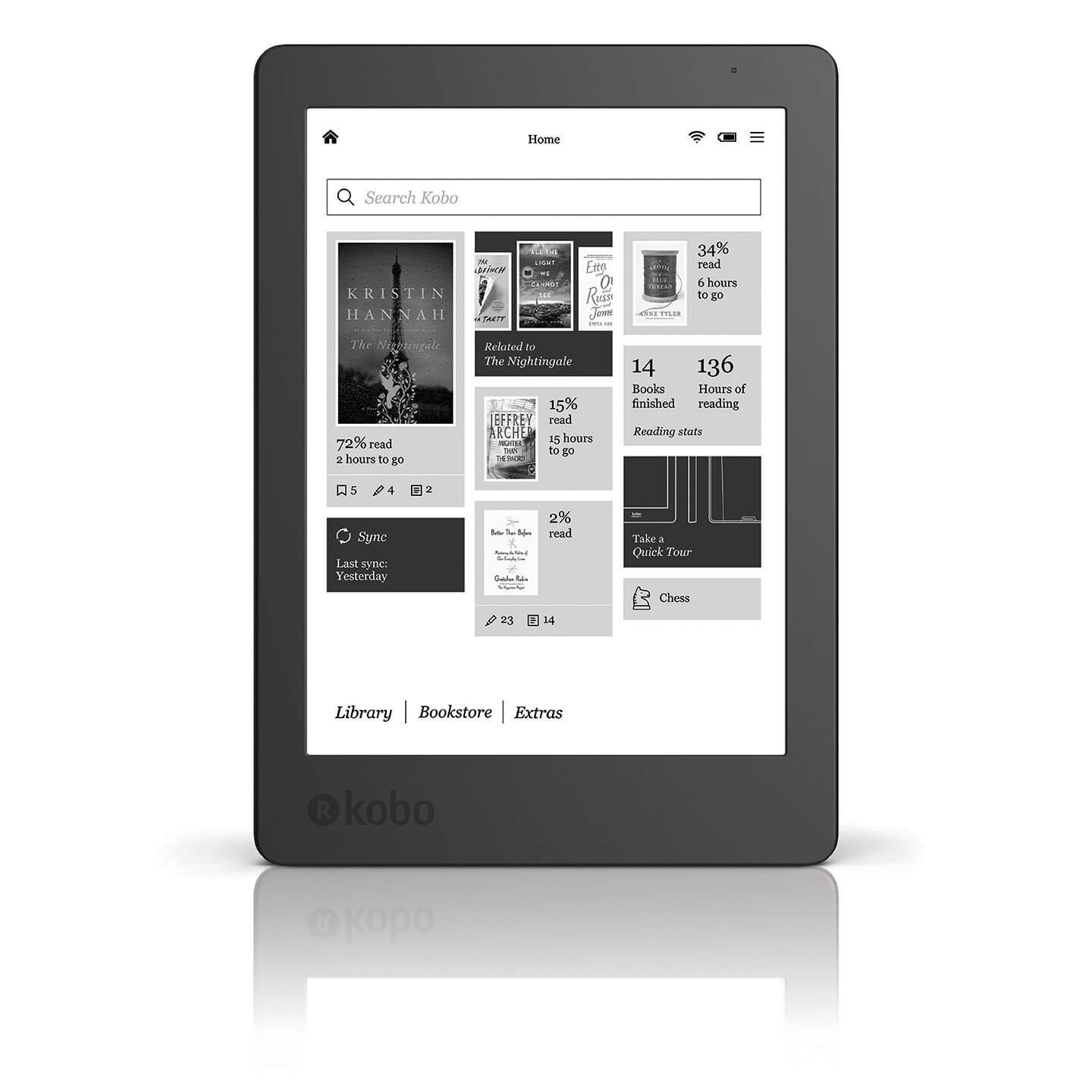 Much like the Kindle Paperwhite, the Kobo Aura Edition 2 supports 14 different file formats natively like EPUB, EPUB3, PDF, MOBI, JPEG, GIF, PNG, BMP, TIFF, and more. There's also support for a bunch of languages like English, French, Japanese, Turkish, etc. In terms of the connectivity, the Kobo Aura Edition 2 has  Wi-Fi 802.11 b/g/n, and micro USB. It's also worth pointing out that the battery life of Kobo Aura Edition 2 is pretty solid. It can keep going for a couple of weeks depending on your usage. Surely, it is one of the best kindle alternatives.



---
KOBO FORMA – Kindle Alternatives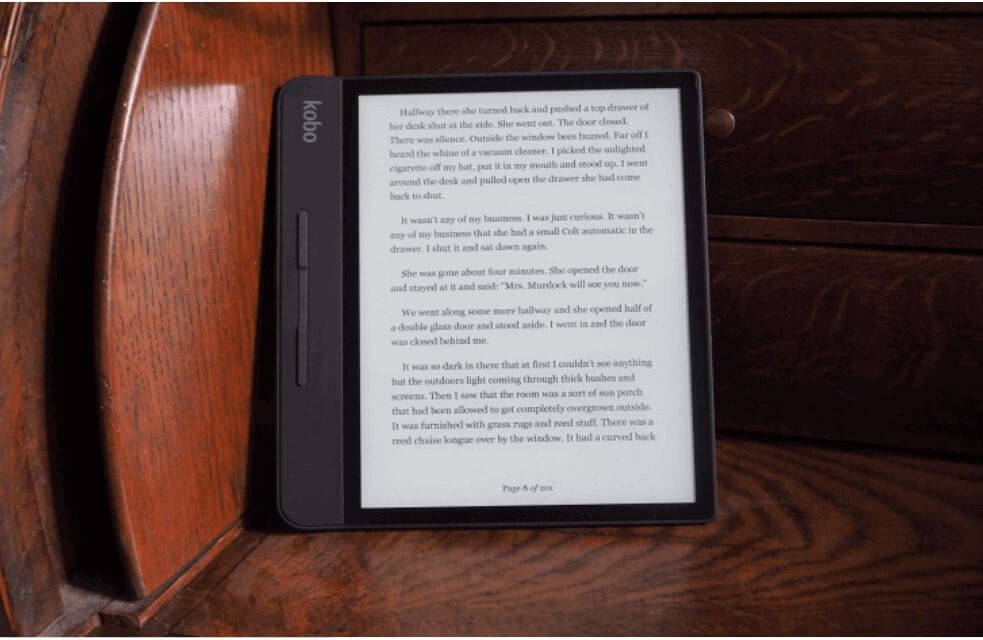 Image Credits: techcrunch
The Forma is fully waterproof, with an IPX8 rating, so you can read in the bath or at the beach. Depending on your reading preferences, you should only need to recharge its battery every few weeks to a month. The Kobo Forma can even handle a large number of ebook formats. Thus, you can download your books from Google Play, your public library, or elsewhere. Overdrive library borrowing is built right into the Kobo store, so getting library books on your ebook reader has never been easier. You can add thousands of books to the Forma, too, thanks to an impressive 8GB of storage.
You will still prefer the Oasis if you're deeply embedded in Amazon's Kindle ebook system, but if you're not, the Kobo Forma is objectively a better ebook reader. It stifles blue light, supports more ebook formats, has a larger screen, and has built-in borrowing from your public library.
---
KOBO CLARA HD – By Rakuten Kobo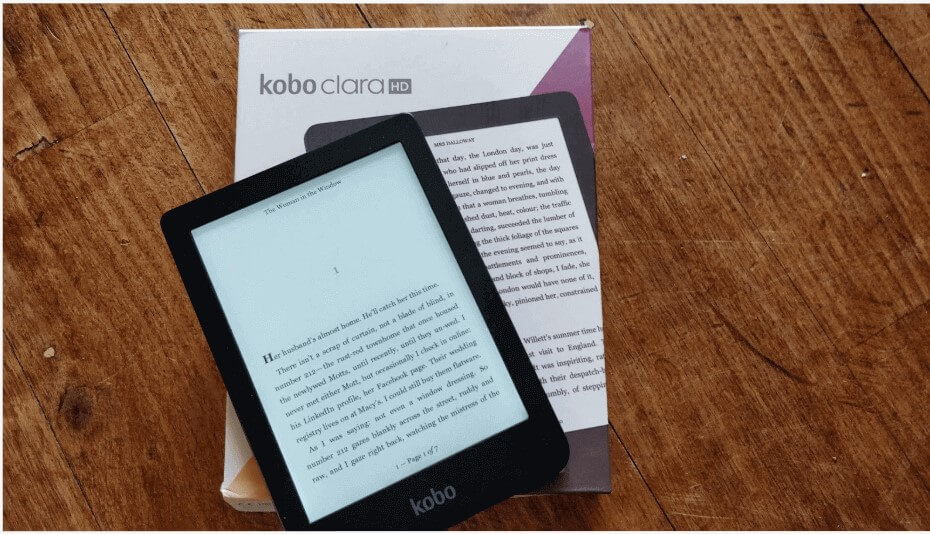 Kobo's Clara HD e-reader ($130 from Rakuten Kobo) costs $10 less than its main competitor. It is an  ad-free version of the Kindle Paperwhite. The casual observer could be forgiven for mistaking one for the other, as they share similar dimensions and the same display size.
Despite the 6-inch screen, this is still a very compact device with dimensions of 157 x 111 x 8.3mm. It managed to fit in the back pocket of men's jeans. It's easy to slot this into your bag ready for your commute.



But Kobo's done something with the Clara HD that Amazon hasn't bothered to do with its Kindle Paperwhite in some time: innovate. Boasting a number of needful features that the current generation Paperwhite can't match, the Clara HD is a superior device in almost every way.
Display
There's a 6-inch Carta E Ink display that's 300 pixels per inch

Easy to read in bright sunlight and has customizable brightness too
Battery life
Should last for weeks without charging

You can recharge with micro USB at the bottom of the device
Whether you should buy it—or dump your Kindle Paperwhite for it—is a more complex question that we'll wrestle with as you keep reading!
---
Sony Digital Paper DPT-RP1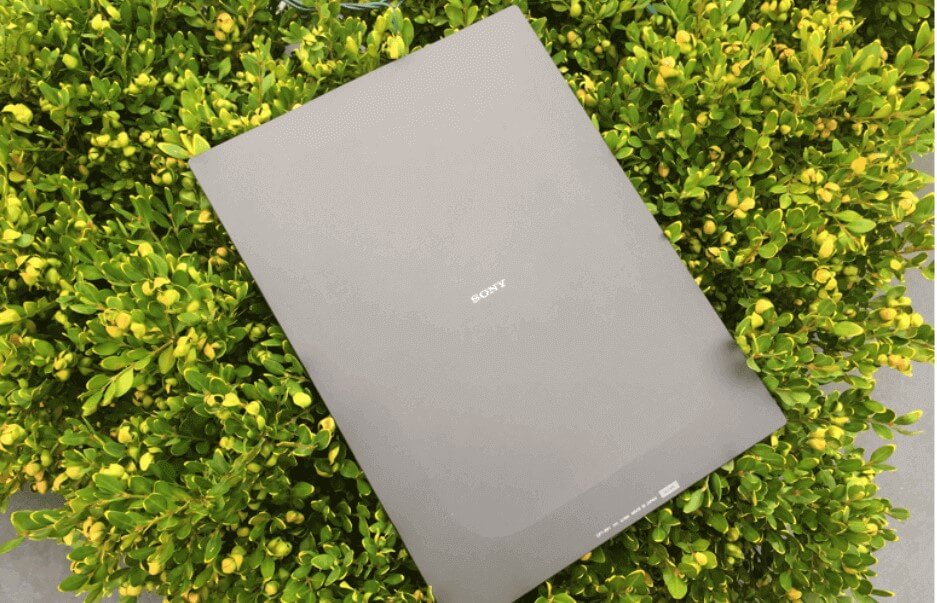 Image credits:  laptop Mag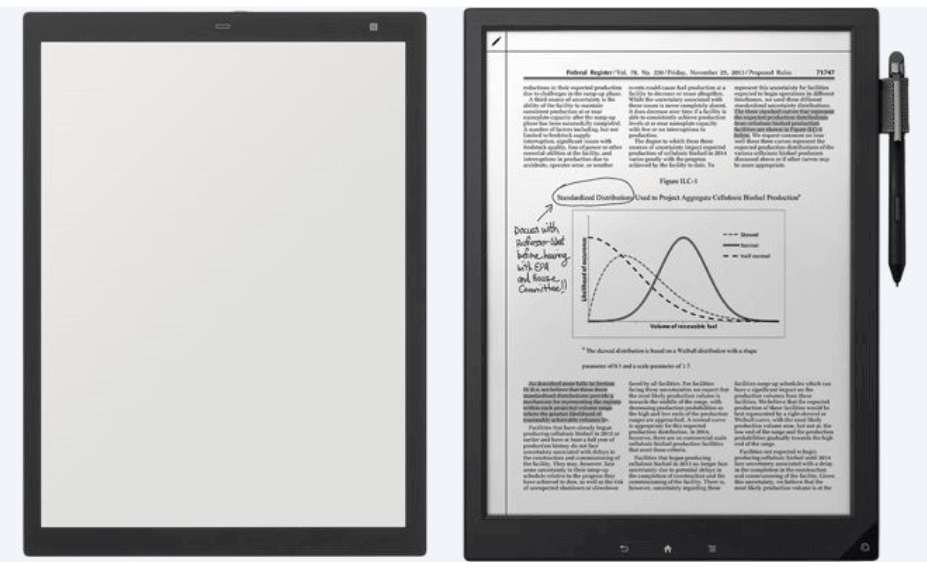 Image credits: techburner
The best products combine great hardware with great software. That's what makes the Sony Digital Paper DPT-RP1 tablet ($699.99) so frustrating: It's great hardware, with very little software at all.
It has 16GB of internal storage which is good for over 10,000 PDF files.
Battery life
Sony

also says that it can last for up to a week on a single charge.
You can transfer files through USB, Wi-Fi, or Bluetooth or use the Digital Paper app that's available on both Android and iOS. It's quite exorbitant than e-readers, which is why we're including this towards the bottom of the list. It does bring a lot more functionality than your typical e-reader does, and if you have a use case for it, this is definitely a great tablet plus e-reader to buy.
Some Catchy Line to Grab your Attention
Get Our Prime Content Delivered to your Inbox for Free!! Join the Ever-Growing Community… Right Now.