---
---
PDF formats are not always desirable especially when you need to change the content. The Internet world believes in sharing all of its work in the form of information stored. This information can be document, audio, video, images or other multimedia files.
The problem is that most of the documents are shared in PDF format then followed by word or excel. So, how do you change the contents of a read-only file?
Here is the way, convert them into word format. There are a number of PDF to word online portals for the same.
7 Best Tools To Convert Your Documents Online –

---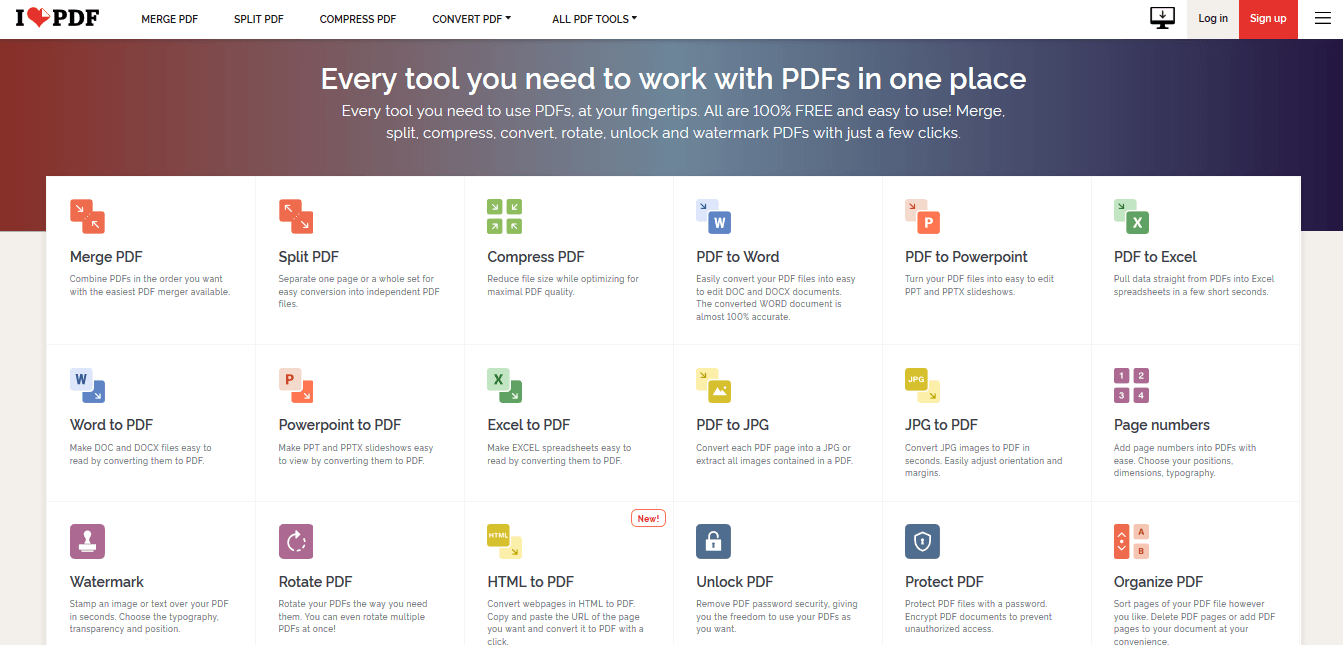 It is one of the best online tools I have come across to work with PDFs with multiple operations on them.

Merging PDFs is simple and easy and you can also split pdfs and compress them. It is all in one tool specifically designed to work with pdf for you.
Converting PDF into word and word into PDF is done in a simple way –
You have to select your option and a new tab will ask you to upload your file.

Upload your file from the computer or just drop it from Google Drive or DropBox.

Once you have uploaded your file, you get an option to add more pdf files and club them together before converting them into a single word file.

Click the convert button and your files in now converted into a word document for free.
This PDF converter tool also converts your pdf into a PowerPoint presentation and these conversions are approximately 100 percent accurate. All you need to do to convert your pdf into PowerPoint presentation is to upload a pdf to Ilovepdf and it will automatically convert pdf into PowerPoint presentation.
If your PDF contains only tables and you hate preparing excel sheets then you can use this pdf to excel converter. With Ilovepdf you can convert your pdf into a single excel sheet and prepare out graphs and charts for your presentation in minutes. This pdf to excel online converter is helpful even when you are running out of time right before the meeting.
Another online file converting tool that Ilovepdf provides is the pdf to the JPG file. With this tool, you can convert all pages in pdf into JPG images. Also, you can extract all the images from the pdf and store them into JPG with the same or nearly the same quality.
Not only convert your pdf to jpg but also convert your jpg into pdf with this free online tool with the same quality. There is no loss in image quality after converting from jpg to pdf.
These tools also provide online conversion from word to pdf, excel to pdf and also PowerPoint into pdf with a single click. One of the newest and rare tools available on the internet for free is HTML to pdf converter. With Ilovepdf you can convert HTML into PDF by pasting URL of that web page.
Not only file conversion but you can do a lot of operations like removing watermarks from pdf, rotating pdf and unlocking password protected pdf for free.
Also read: WhatsApp Manager – Free Transfer, Recover and Restore
---
PDF to Doc

(

PDF2doc.com

)

–

The Best PDF to Word Online Converter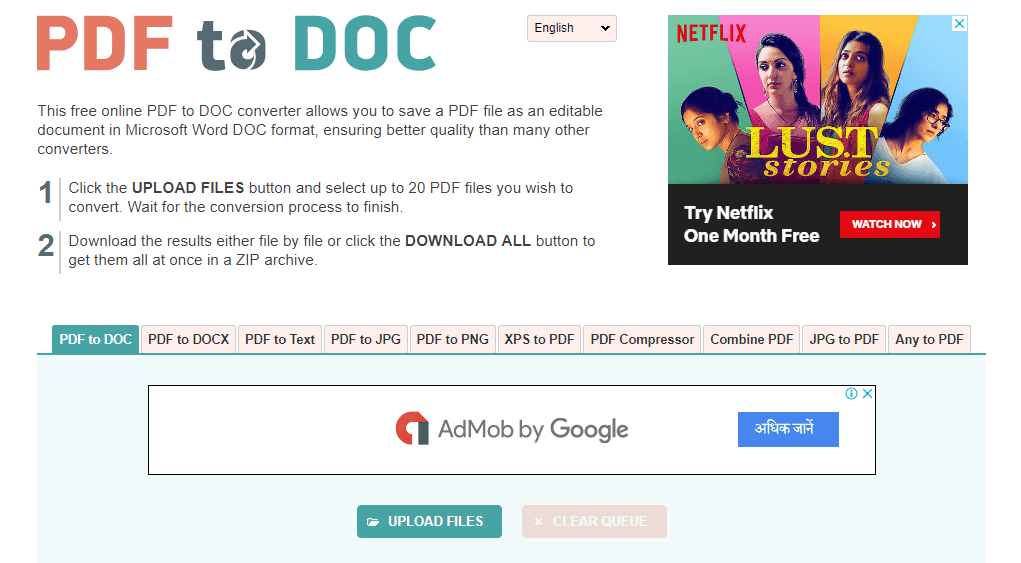 This website is all in handy for converting PDF to word online. Using this you can not only save the file in a word document but also save it in other formats such as PNG, JPG and TEXT.
Along with saving in other formats, you can also convert other files into PDF. These include XPS to PDF, JPG to PDF or Any to PDF.
Also read: 7 Best Video Editing Apps in 2020 For Android and IOS
It is one of the easiest ways to convert PDF to word online.
How to convert pdf to word online using this tool?
Select the document(s) to be uploaded

Select the type of output

Wait until the processing is done

Download the output file
One of the desirable advantages of using PDF to word online is you have multiple PDF operations such as compression and combining along with converting. Also you can add multiple documents to be converted all at once.
---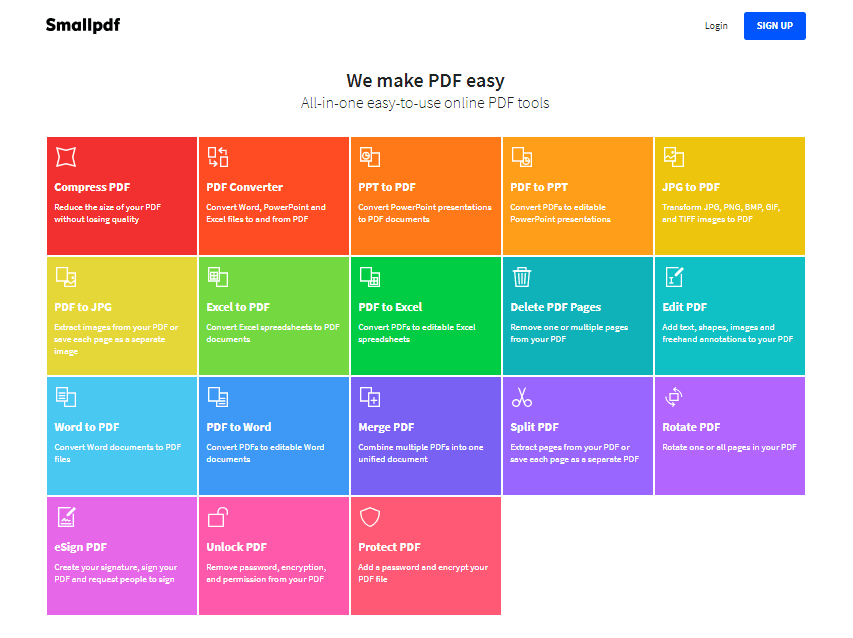 Small PDF is probably one of the strongest Converters on the internet. It performs all the operations from compression of PDF to protecting it.
Using Small PDF is easy. You need to select one operation which in our case is PDF to Word online.
In the PDF to word online converter portal, you can drop the PDF document from desktop or just import it from cloud storage such as Google Drive or Dropbox.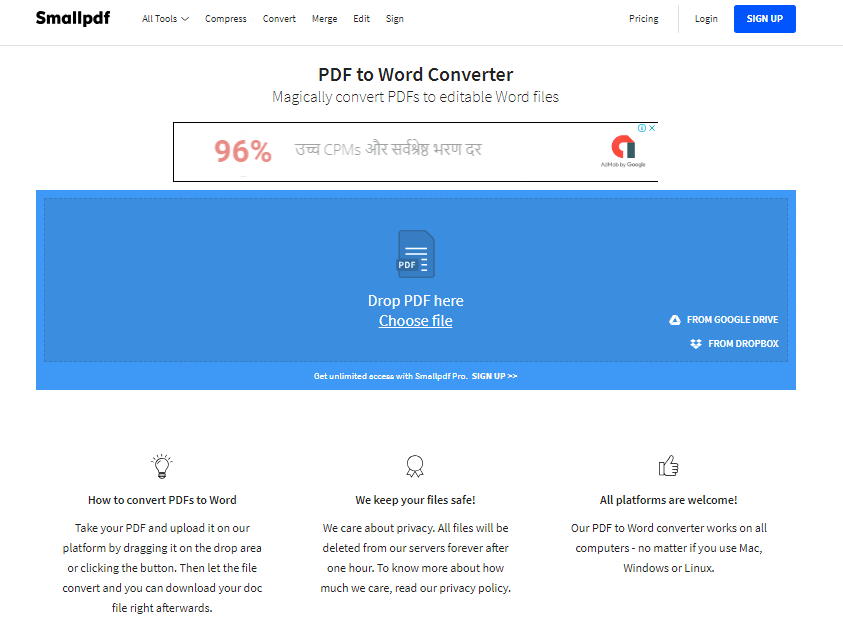 Once the document is uploaded it is converted into word format and also functions like the reconstruction of text is done.
Also read: Best Photo Editing Apps For Android and iPhone
After the conversion, you can directly download the word file to the desktop or upload it to cloud storage
Small PDF is one of the best and easiest ways to convert PDF to word online without any hassle.
---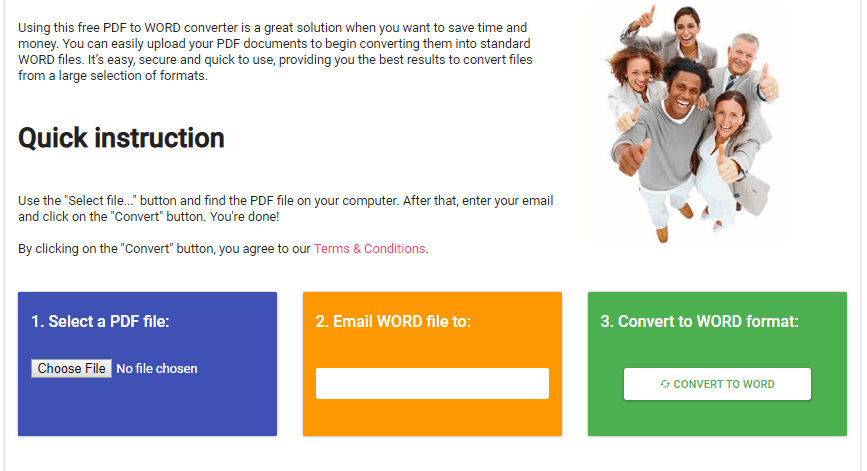 PDF to Word is a simple converting tool. It converts your PDF file into Word document in three simple steps.
You upload the PDF file

Enter email address

Convert the file
The converted word file is mailed to the email address and can be downloaded. This is the easiest and simplest online tool for converting PDF to word online.
Also read: 9 Best App Lock Apps For Your Android Device You Must Use [2020]
---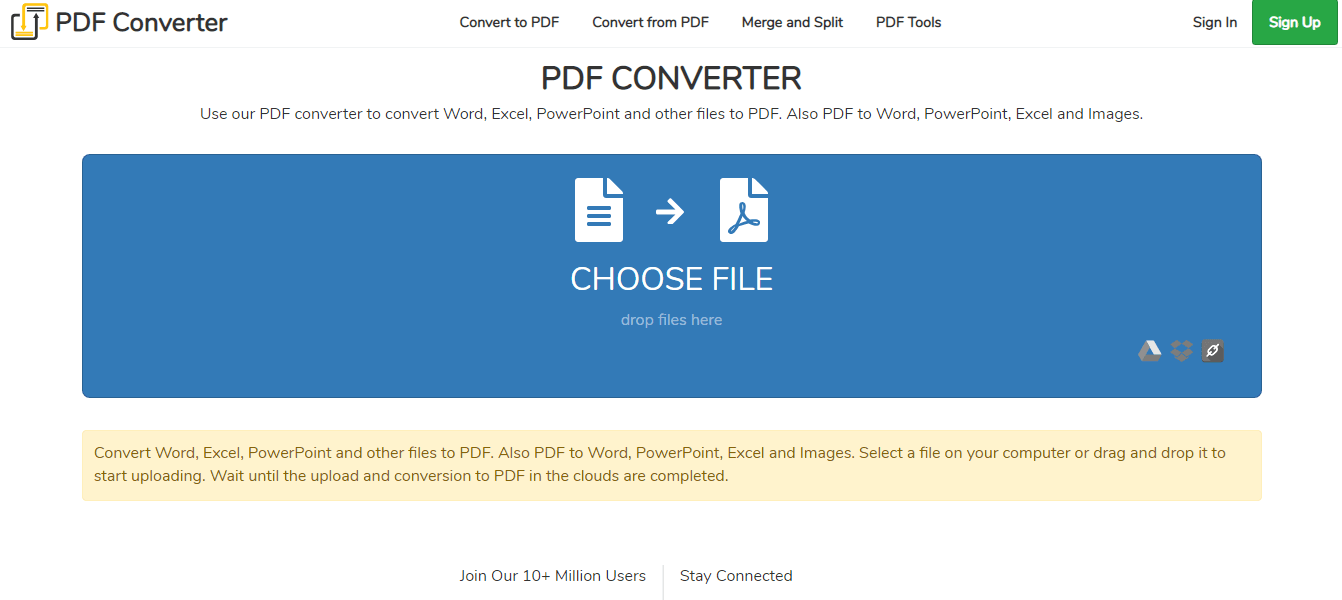 With more than 10 million users PDF converter is one of the popular converting tools. You can convert PDF to Word, PDF to Excel, PPT, JPG, and Excel.
It not only performs conversion from PDF but also PDF. You can convert word documents, PPT, Excel, JPG, PNG, Ebooks into PDF format.
The document is added from a computer or cloud storage such as Dropbox and Google Drive. The most interesting feature of a PDF converter is that you can also add PDF files from URL. This makes it a lot simpler to access the original file.
Upload the document

Processing takes place

Download the file instantly or send it to drive.
Also read: Ultimate Guide For Choosing Best Gaming Phones
The disadvantage of using this online PDF converter is that it doesn't allow you to convert another PDF file within 59 minutes if you don't have a PDF converter account.
---
Adobe Reader DC – PDF Editor and Converter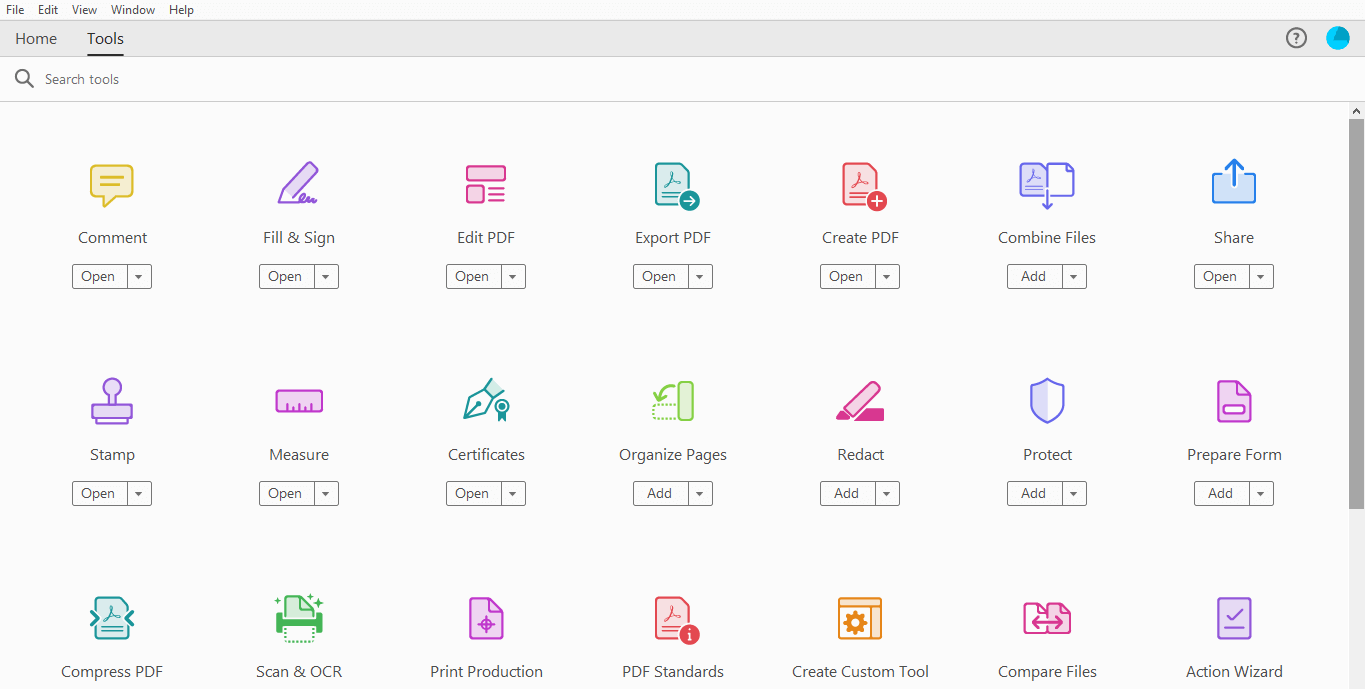 Adobe Reader DC is the most used PDF reader in mobile phones as well as desktops. You can convert your PDF file into word format in the easiest way. It is not an online tool but offline software.
Open the PDF file

Select save as from the file menu

Choose word as output extension

Save

Now you will have a copy of the same file in word format and you can edit the content.
We can save the PDF file into a number of different formats. Excel spreadsheet, PowerPoint, HTML web page and much more are few to name.
With these simple steps, you can easily convert PDF to word and rewrite the content.
The major disadvantage of using Adobe Reader to convert PDF to the word is for plain text only.
---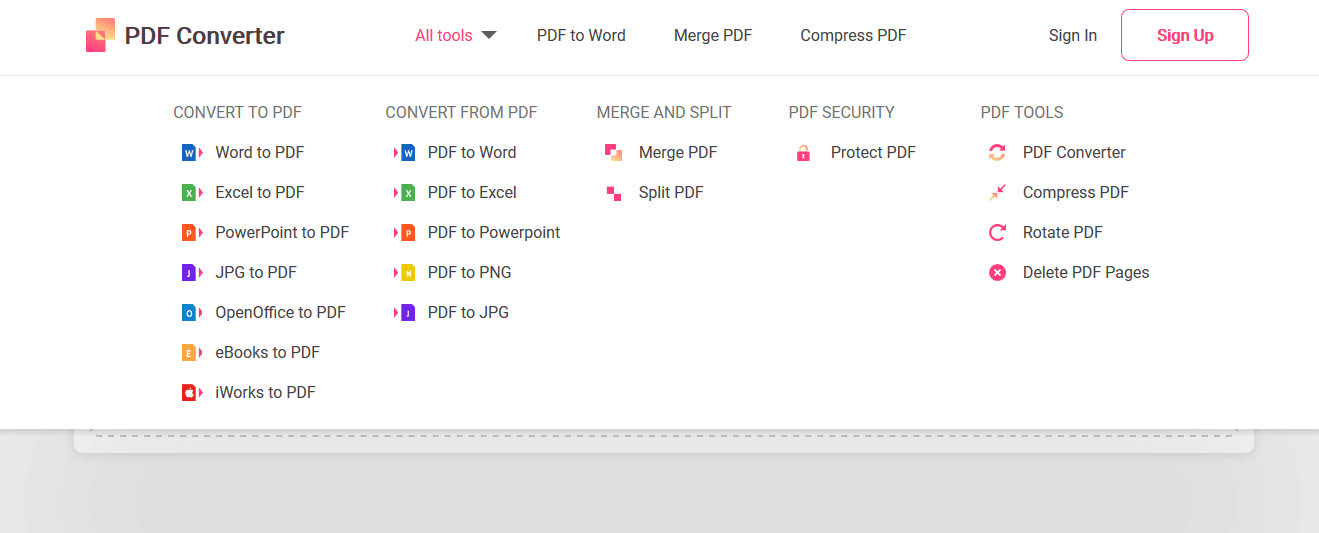 The PDF converter is one of the free and best tools to convert pdf and word files online. It is one of the fast and easy online file converters on the internet. The best part about this file converter is you get a bunch of more tools and options for free.
The first most tool you get is to convert word to pdf and pdf to word online. It is one of the fastest converters and compresses the final file. It is simple and easy to use, to convert pdf to word online use the following steps –
Choose the file to upload and convert

Choose in which file format to convert  (word, excel, PowerPoint, JPG or PNG) or if you want to perform operations like merging, splitting, compressing, deleting, rotating or adding a password to the file.

Download the file
You get to choose a lot of online free conversions on free pdf converter. Not only PDF to Word but you can also convert word to pdf and Excel to pdf and vice versa. Some of the best file converters available on free pdf converter excel to pdf, pdf to PowerPoint, and PDF to JPG and PNG.
Converting PDF files to EXCEL is important when you need to make much more detailed excel sheets for office meetings and college presentations. Also, making PowerPoint presentations is much easier with this free pdf converter. All you have to do is convert the PDF file into a PowerPoint presentation and add some cool transitions and credits.
The best-loved feature about this pdf converter is that you can also convert the pdf into JPG and PNG images and use them later for your college projects and office collage.
Pro-Tip: If you don't want to convert your pdf file into JPG and PNG images then you can screenshot that page on your screen using "Windows + Prt sc". This screenshot is placed in the pictures folder on your computer and can be later cropped using the paint tool.
With this free PDF converter, you can protect your pdf files by encrypting it with a password and using the same tool you can unlock any pdf for free. There are many paid tools on the internet to locking and unlocking PDF files but with this tool, you can do it for free.
Overall, it is one of the best and free pdf tools on the internet for converting your pdf file and also operating on your pdf file to rotate, merge, split and also locking and unlocking PDF.
Also Read: 7 Best Smartwatches Women In India Must Have – Full Review
---
Frequently Asked Questions –
[wp-faq-schema title="FAQ's" accordion=1]
---
Subscribe to our newsletter and get the latest updates and tips. Follow us on social media for the same.