MacBook users often spend their hard time managing little things, be they creators, coders, freelancers, or just everyday office bros. And Mac is great when it comes to productivity, but what if I tell you there is still a lot that you can make from it? Be it time management, organizing, or automation, here are my nine go-to productivity apps for Mac that will only make your life easier.
Also read: Anker 737 Power Bank Review | The Powerful Battery Pack?
9 Productivity Apps For Mac That Will Save You 70% of Your Work-Management Time
There are tons of productivity apps for your Mac, and we are definitely not covering all of them in this article. However, the tools and apps mentioned in this list of best productivity apps for Mac are a list that you must-have. From daily habit tracking to managing your expenses, this list covers all.
My special mention would be to Notion, and I might sound biased, but Notion is a web app that deserves some applause. One of the best things about it is you can basically set it to do anything that most of the other productive apps do. From organizing the schedule for your blogs to tracking how many hours you have slept, it does all. Thanks to the huge range of templates. There are other apps that deserve some mention, such as the "Expenses: Spending Tracker," which is something that I use daily and has helped me manage all my budgets and track all my expenses.
Productivity apps on my MacBook also include MindNode, Slack, Daily Planner, Grammarly, and, not to forget, the special "Apple Notes." These apps have made my life easier, and now I tend to make yours by listing them out. Definitely there are more apps to come and this list will soon be updated to a few more additions. Until then, feel free to try these apps and let me on Twitter or Facebook Page or even the comment section below about your experience.
Here is my current list,
| App | Type | Download |
| --- | --- | --- |
| Notion | Planning and organizing | Visit Now |
| Expenses: Spending Tracker | Track expenses and income | Download |
| Grammarly: Write Error-Free | Writing and editing textual content | Download |
| Slack | Team and project management | Download |
| MindNode | Brainstorming and mind mapping | Download |
| Structured: Daily Planner | Daily planner and task management | Download |
| Clockify | Track your billable hours spent on projects | Download |
| Notes App | Scribble your thoughts, to-do lists, and more | Pre-installed |
| Cold Turkey | Website and app blocker or limiter | Download |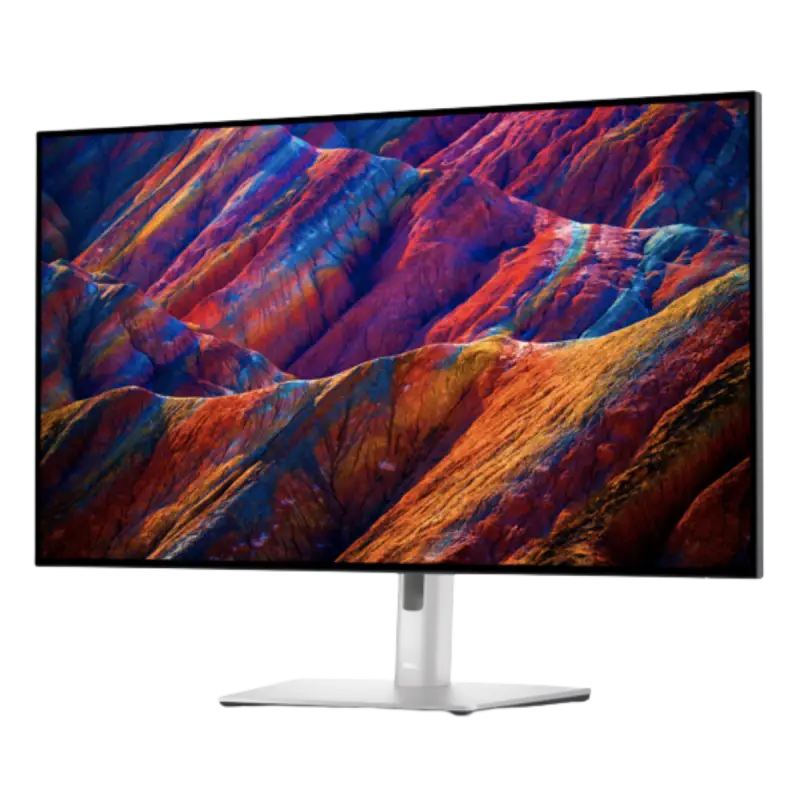 Productivity in 4k
Dell Ultrasharp U2723QE is one of the best 4K resolution display for all your coding, gaming, and entertainment. It supports KVM setup with a fast response time and low input lag for gaming which makes it an ideal choice.
Not to forget, you get a daisy chain setup allowing you connect a third monitor to your setup and help you manage your work better. There are two set of ports- upstream and downstream and there is a kingston lock option to secure your monitor if using for public places like a library.
This is not just any not-so budget friendly or too expensive external monitor, but just the perfect choice to boost your productivity.
1. Notion App | Track and Organize Everything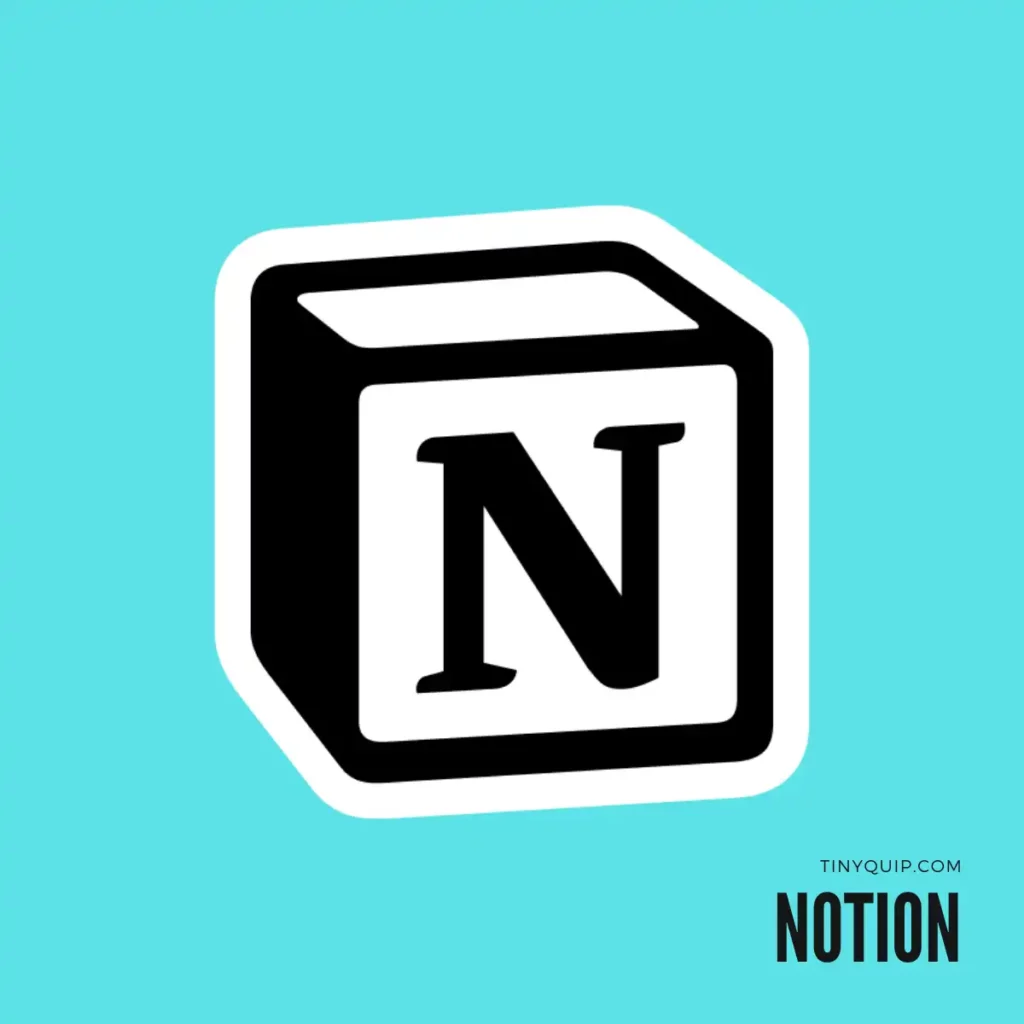 Features
Highly customizable templates for professional and personal purposes.
Manage tasks, track habits, progress, and more, and note down important recipes of life and food. Do more with Notion.
Free account with access to a huge library of templates.
AI for asking, writing, and fixing written content.
Offline mode is limited, but it still works.
Sync between devices using the same account.
Notion is currently not available as an app on your MacBook, but it is still one of the top productivity tools to have. It is perfect for managing everything in your life – from managing your schedules, habits, recipes, blogs, daily tasks and projects, shopping, and more; Notion makes everything simple and perfect.
Although it is not available as an app on your Mac, you can still access it on a browser, and the best part is there is no fee; it's free. All you need to do is, sign up and create your account on Notion, select a template as per your need and task, and you are good to go.
One of the reasons why I love using Notion is the templates that are highly customizable, which gives you a lot more freedom to organize or manage your tasks per your wish. Alongside, in certain cases, Notion also works offline, which is pretty helpful to ensure your work is not half done.
If you don't find a template for your need, you can look up Google search or create one from scratch; it is pretty simple. Task management and organizing are easy, with multiple filter options, table views, and collaborations. Besides, you can always create as many new projects as you wish to have, both private and collaborative, which is fascinating. However, to add a collaborator, you will still need to subscribe to a plan.
Notion also has an AI feature that does most of the writing part of you, from brainstorming, outlining, writing, and much much more. It is a mini ChatGPT and does smooth wonders.
Note: You will have to pay for certain exclusive features like AI or multiple workspaces. For personal users, Notion is completely free.
Also read: 9 Tips to Fix Pink Screen on MacBook Pro
---
2. Expenses: Spending Tracker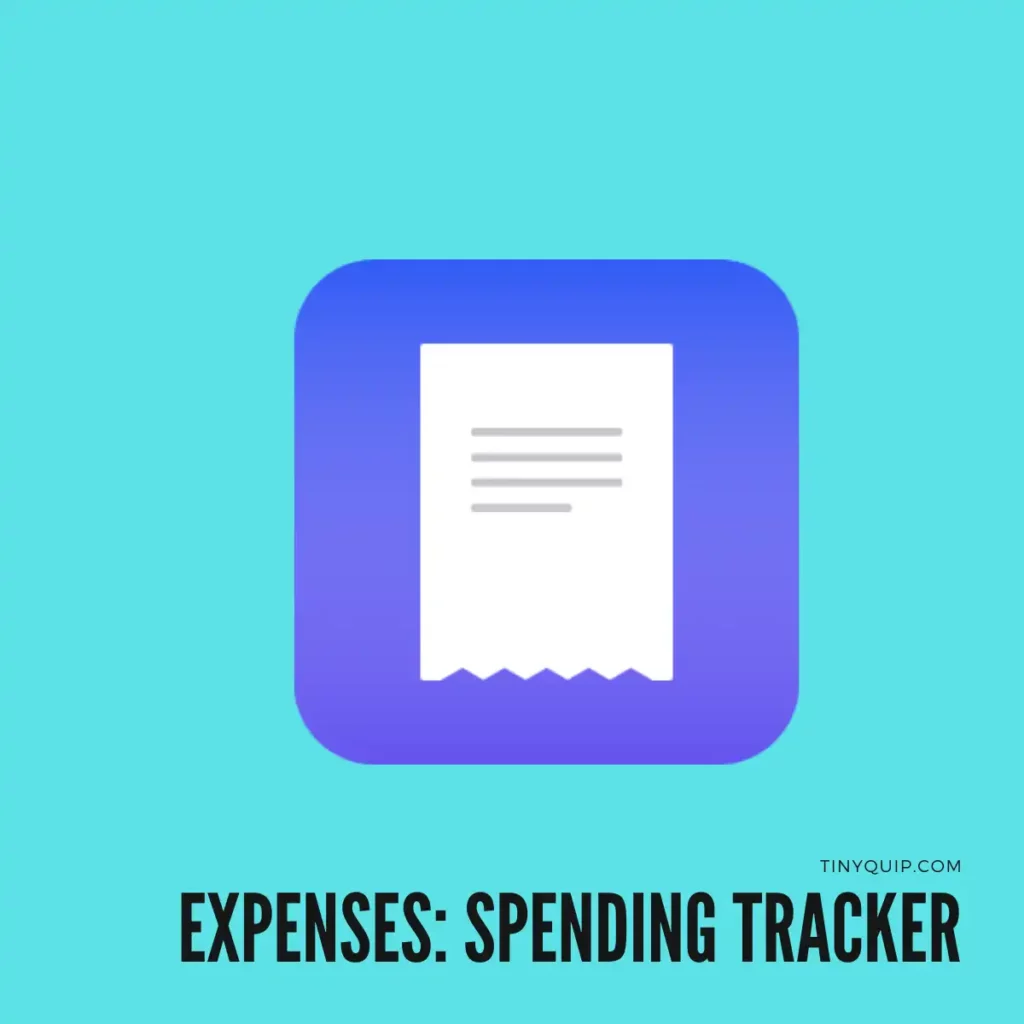 Features
Track your daily expenses and income
Create individual sheets for all your accounts
Add recurring expenses and income
Category-wise labels to later know what you have spent money on
Add a note to each income, expense, or transfer
Get a detailed report to know your overall stats
Add collaborators to your sheet, mostly your better-half
Export the data into an Excel sheet for later printing
Expenses is probably the app on my MacBook that I use every day to track my income and expenses and get an idea of how I am using my money. It helps me organize my budget and know my spending patterns, so I never go overboard.
What I like the most about this app is you can mention where you spend the money, add a category such as internet, entertainment, investment, and more, and finally, you can see a detailed chart or stats on your overall spending and earning habits. When your budget is in a good position, it helps you concentrate on better things, such as saving up for a new website, buying those dream kicks, or reinvesting in your better self. And when you are better, the productivity automatically bounces up.
To make it better, Expenses allows you to add collaborators to your sheet, so if you are going to have a budget for your home, both you and your better half can share a sheet, add all those expenses to it, and at the end of the month, you will have better clarity.
You can always later export your sheet and get them printed for documentation or maybe add it as an import on another expense tracking app.
Also read: 7 Tips to Fix Screenshot on Mac is Not Working
---
3. Grammarly – Write Error-Free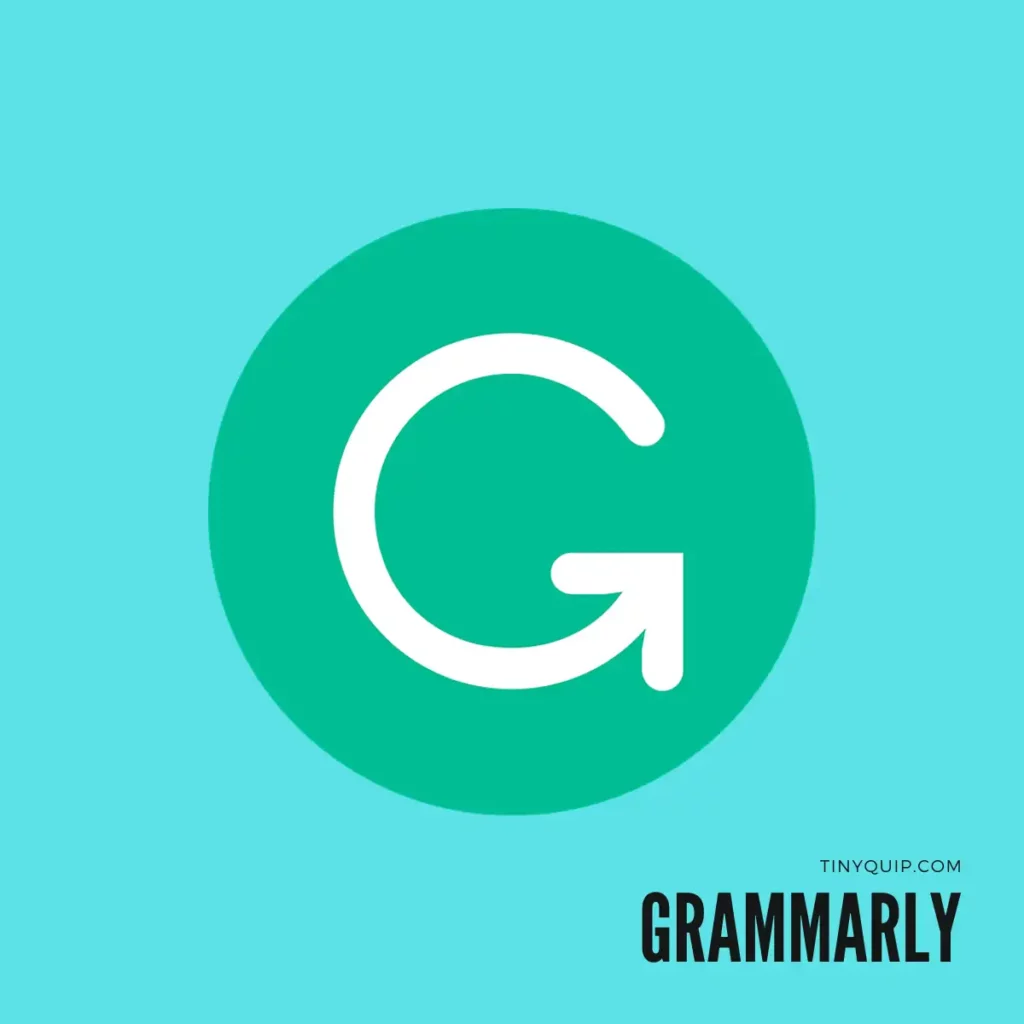 Features
Polished and mistake-free writing
Rewrite hard-to-read sentences
Integrates on most apps and online text editors
It comes with a browser extension
Available on a free plan
Plagiarism checker
Tone setter and citation generator
Grammarly is a great tool for all those behind the Mac users. Be it writing your report or journals, making a PowerPoint presentation, or composing an email, the last thing you would want to do is make grammar mistakes at a professional level. Or just at school. Grammarly fixates this for you with its mistake-free and easy-to-convey suggestions.
One of the best things about Grammarly is its availability; you can have it on your MacBook, iPhone, Android, or Windows or just integrate it on a browser with an extension. Alternatively, you can access the Grammarly website with your free or premium account and create a document there.
The generative AI algorithms help you write better with each instance with more suitable suggestions and sentence formation. I find it pretty helpful to ensure I haven't left any typing mistakes or haven't followed the proper norms of the language while writing scripts, blogs, emails, and much more. You can use it for academics too, such as journal writing, research, or for office and other professional reasons.
The premium version comes with added features such as precise suggestions, a plagiarism checker, and another plan to access the AI writer – GrammarlyGo.
Also read: How to Delete Screenshots on a Mac | All You Need to Know
---
4. Slack | Team and Project Management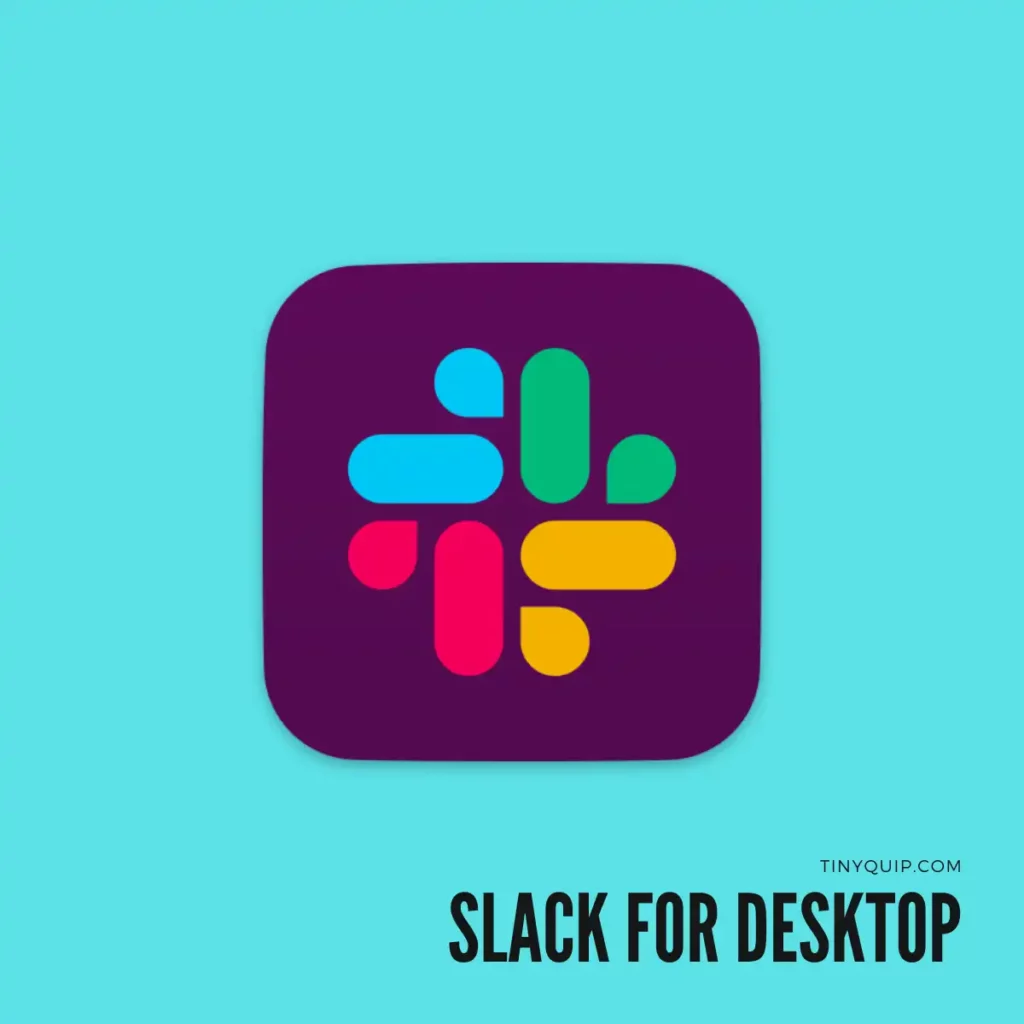 Features
One-stop to manage work better with your team
Communicate, share files, make audio or video calls; everything on one app
Create threads/channels for individual projects and topics and keep your communications organized
Integrate several other tools such as Canva, Loom, ChatGpt, and hundreds of others
Manage multiple workspaces and set your status as offline when on vacation
One of the toughest jobs is managing teams with several tasks in hand and various perspectives of each mind. For a team leader or a project manager, it even gets tougher to communicate with each role and add them all together to get a clear picture.
This is where Slack comes into the picture for easy management of small to big projects at atomic levels. Here, you can create a project workspace and then add all your project members with multiple channels, easy communication, and app integrations.
Let's start with the channels. In projects, work is usually divided into bigger tasks or milestones, and each bigger task is divided into several smaller tasks. Isn't that how goals are achieved? But, if every role in your team starts to input their ideas, issues, or progress in a single chat, that would be a huge spaghetti mess. But not on Slack; here, you can create threads, and each thread can be a task where you add only specific members and discuss only that particular topic. Once done, you can even close the thread and start a new one.
That's pretty helpful, right? But only discussing in terms of text? Well, not really. On Slack, you get to communicate using audio, video calls and even sharing files such as Word, PowerPoint, Sheets, clips, and more. Besides, all of the conversations, including text and multimedia, are archived, so you can always look them up using the search button.
But Slack can still be limited to a few projects, and there can be times when you need more flexibility and access to other apps. Thankfully, Slack understands this and allows you to integrate several other apps in the workspace. So, you don't need to install a separate app and look for ways to share the data with your colleagues.
I have been using this team management for a long and honestly, it is pretty helpful and one of the best productivity apps for Mac, especially for team leaders and project managers.
Also read: How to Disconnect an iPhone from your Mac | 11 Things to Do
---
5. MindNode – Brainstorming and Mind Mapping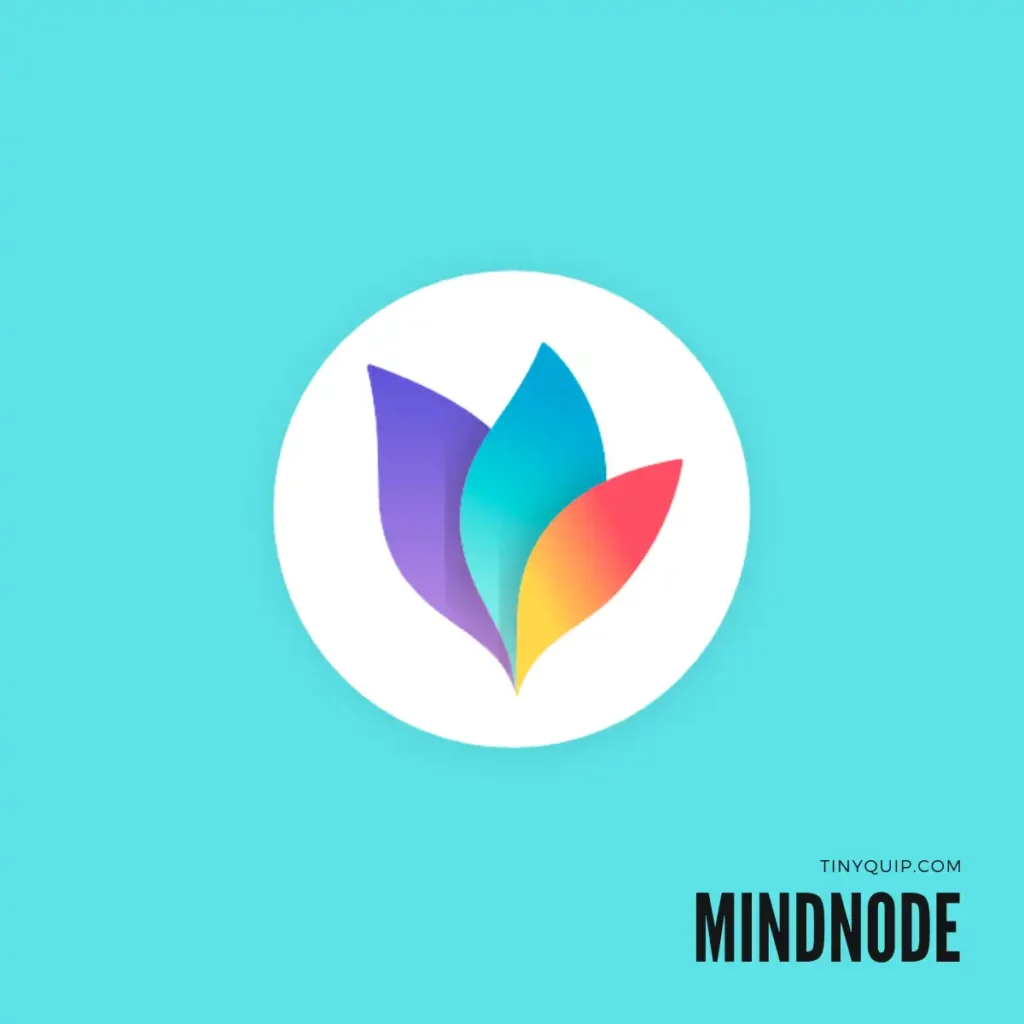 Features
Representational view of your thoughts and planning.
Organize your ideas better.
Create a mind map of your ideas and style with custom colors, stickers, and more.
Export your ideas to the world in a more understandable form when you are ready.
List out tasks, scribble ideas, notes, and much more with the premium pack.
MindNode is the first app I use when I have an idea for a business, website, difficult decision-making, and pretty much for all the brainstorming. Unlike the tools or websites we discussed earlier in the post, this is not a management or organizing tool but still stands out to be one of the best apps for productivity on your MacBook, iPad, or even iPhone.
This tool helps you bring your ideas into a form that others or yourself can understand better. Basically, it allows you to create a mind map with all the branches or nodes, and based on that, you can assess your ideas or make necessary changes. This form of picturized representation of your ideas helps you to get clarity and what direction to work on.
If you are one of the strong thinkers who love ideating everything from small to big, this is the app for you. And not just for professional or academic reasons but also for personal ideas, this app is perfect for brainstorming every thought in your head.
MindNode is free for MacBook users on the App Store, but the premium version includes more features such as notes, to-dos, links, and everything else. It also comes with added features such as focus mode, themes, stickers, layouts, dark mode, and much more.
MindNode also offers integration with other productivity apps, such as Evernote and TaskPaper, for seamless workflow management. Overall, it is a valuable tool for anyone looking to boost their productivity and organization on a Mac device.
Also read: How to Install youtube-dl on Mac | MacPorts, Homebrew, & More
---
6. Structured – Daily Planner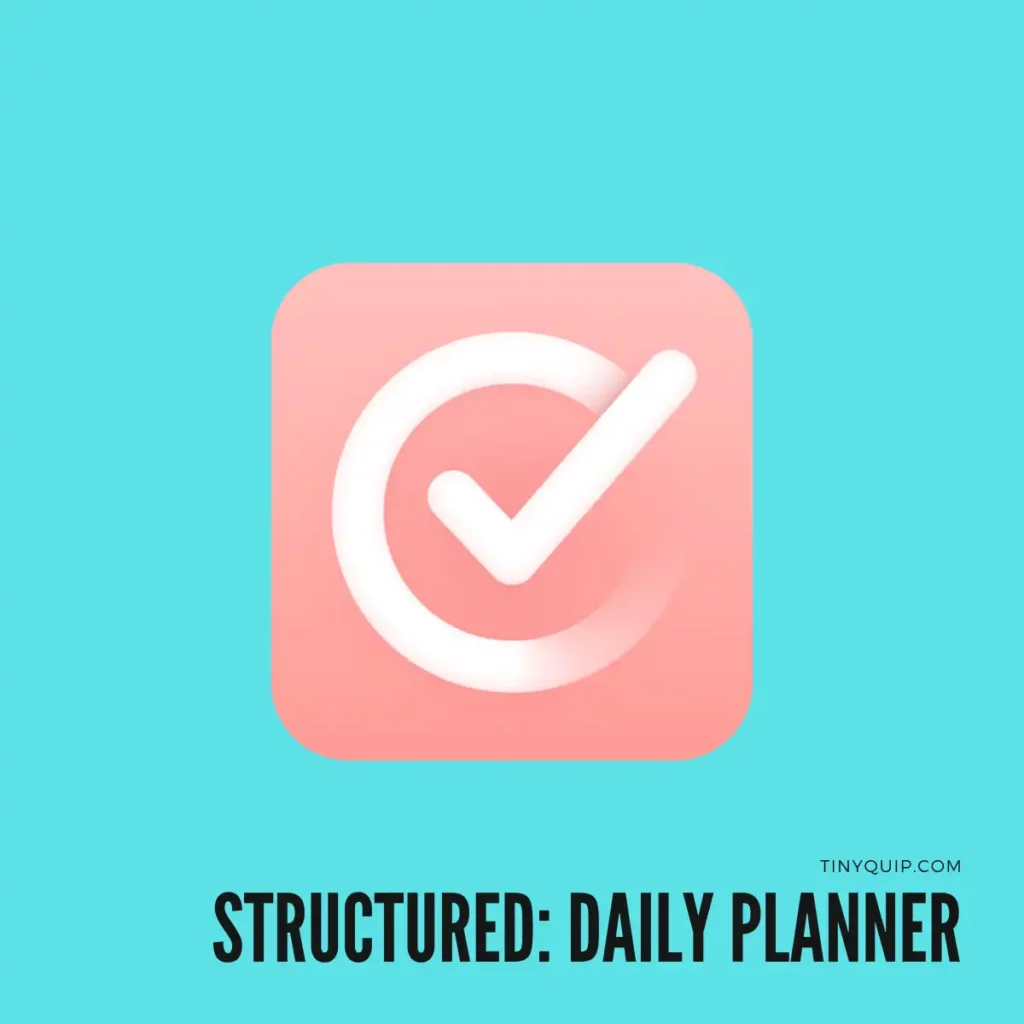 Features
Easily create timely tasks and plan out your day.
Import calendars to sync your past and future events
Sync all your tasks on multiple devices with the iCloud sync feature
Be timely notified of all your tasks with app notifications
Create sub-tasks and scribble notes to make a progressive approach.
Customize tasks with custom icons, colors, and themes.
The Structured Daily Planner is one of the productivity apps that you can install on your Mac readily from the app store and is a seamless experience for progressing in your daily life. From tracking habits to managing your daily tasks, it can be one of the best options out there.
What I like about the app is you can easily import your calendars and add tasks from them; these include previous tasks, current tasks, and future tasks. This is pretty handy, as the last thing I want to do is manually import all my existing tasks into a new app. That would take a lot of time.
Not only on your Mac, but you can also use this app on your iPhone and iPad, and with the same iCloud ID, you can even sync them to keep updating your task status. To make it easier for you to manage your tasks, you can create sub-tasks and also write down notes about them to keep every piece of information in shorthand. And for managing multiple tasks, you can add different customizations such as icons, themes, and colors and make them look and feel different.
But again, though this is a great app, most of its features are paid. Everything this app does can be done for free on a tool like Notion, and it has a lot more freedom in customizations, what parameters you want to set, and more. So, in my opinion, you can maybe get this app for the premium feels, but if you can use Notion, it will be a lot friendlier and pocket-friendly.
Also read: MacBook Battery is Not Charging? Try These Solutions
---
7. Clockify: Track Your Hours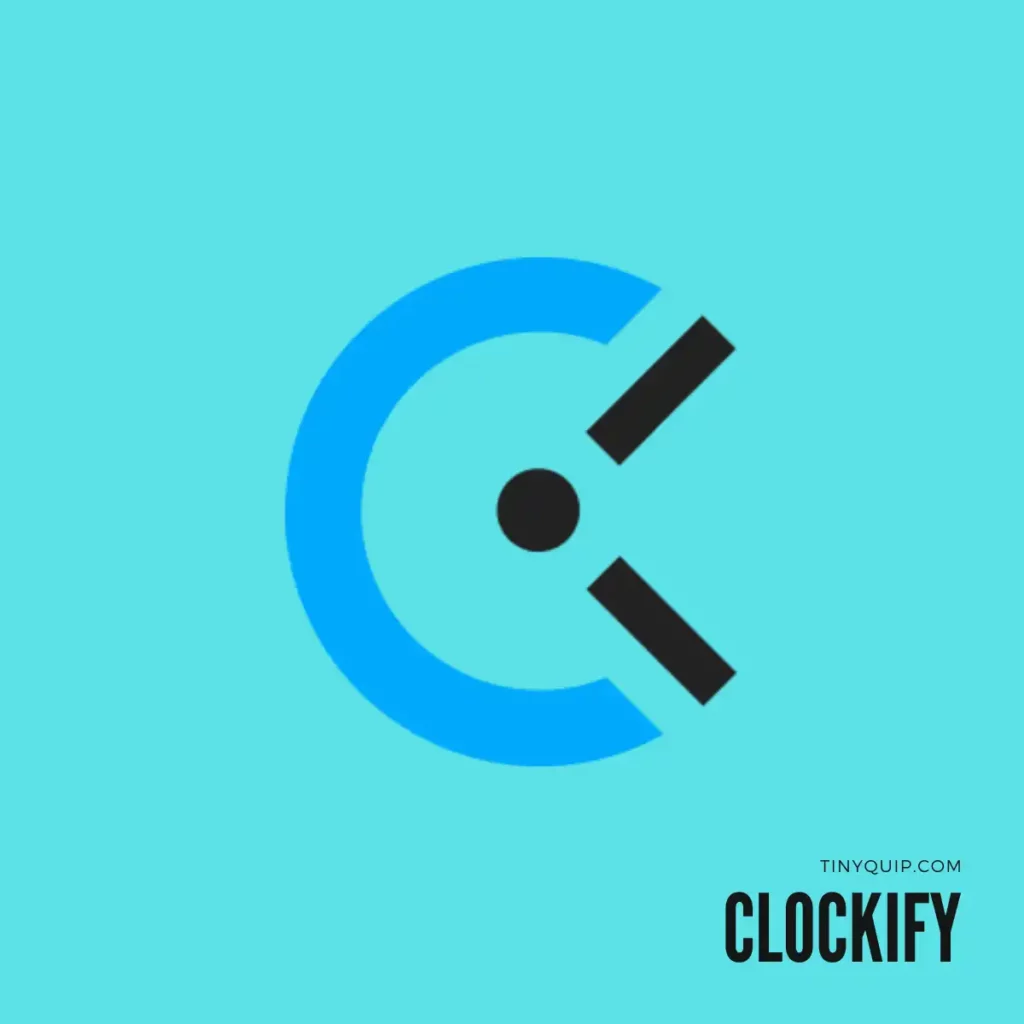 Features
Track the number of hours you have spent on a project
Run reports and automatically get the total billable hours
Manage multiple projects at your hourly rate adjustments.
Detect idle time from your billed hours for deductions
Includes a Pomodoro timer
This app is for all those amazing freelancers and corporate workers who work with all their efforts but fail to charge better. Usually, in freelancing tasks such as coding, designing, blogging, or even financial calculations, freelancers charge their clients as per the number of hours involved.
But there is no better representation or solidity on how many hours you have actually worked and how much the total charge for it is. With Clockify, you can set up a project and start working on it; the app will run in the background and start calculating the billing hours. You can pause your work, take breaks, and maybe do other projects in the middle of your work; everything will be adjusted in Clockify accordingly.
Once you are done, you can use the web app and generate the report for a particular project and show it to your client. Based on the number of hours and the hourly rate you have set up, the app will also show the total bill that you can present to your clients. So, you no longer spend other crucial hours of yours calculating the hours you spent on a project and later calculating the bill.
The app also uses the Pomodoro technique to ensure you get better breaks in the middle of your tasks and your productivity is not bored up.
Also read: How to Boot Your Mac in Safe Mode | Intel & Silicon
---
8. Notes App | Underrated But So Good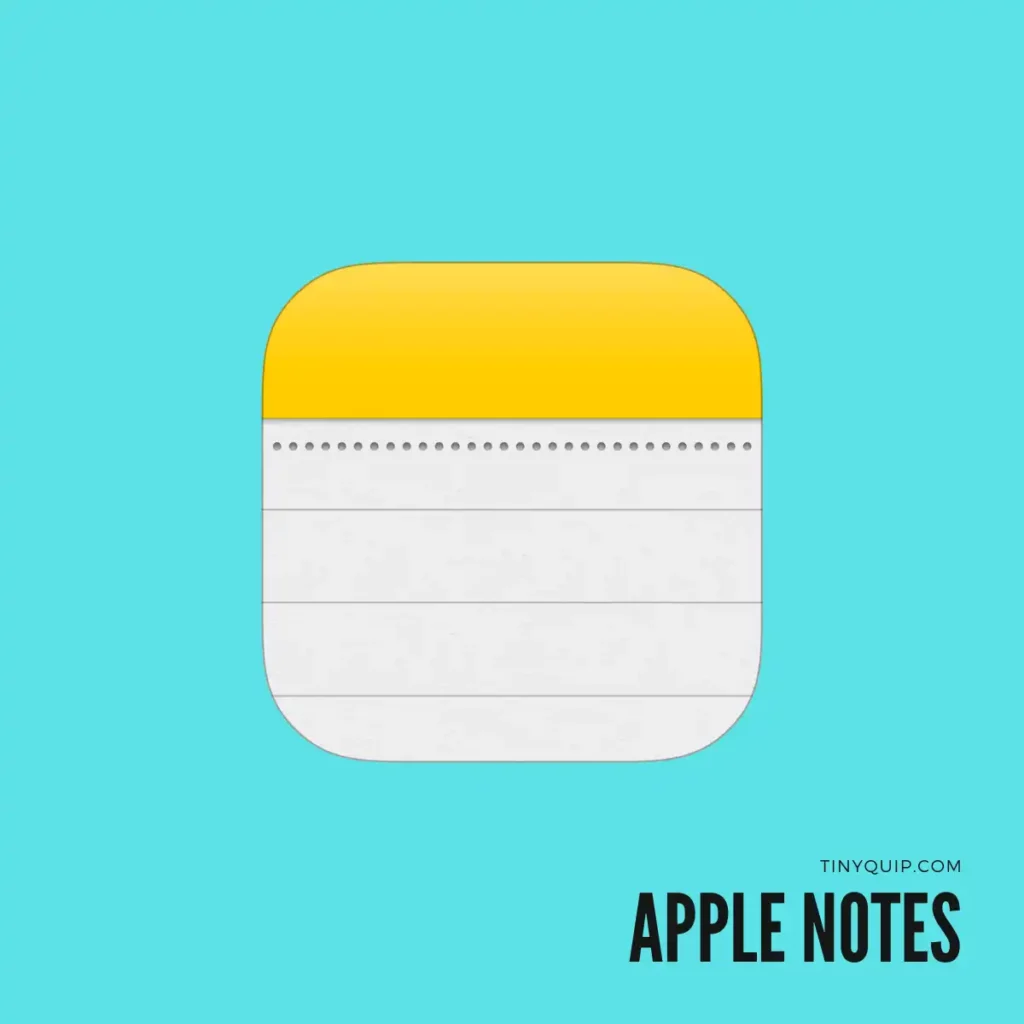 Features
Pen down your thoughts instantly using the "Quick Notes" feature
Sync notes across all your devices
Add tables, checklists, links, photos, and more to your notes.
Easily password-protect your notes using a pin or fingerprint.
Share notes among other Apple users, collaborate, or send a copy.
Create folders, sub-folders, and notes under external profiles, if any.
The Notes app is one of the most underrated productivity apps on your Mac, and if you are not using it the most, it's time you do. It comes pre-installed on your MacBook, and it has been one of the handy tools for me ever since I bought a Mac. Also, it works much better when you also have an iPhone, as most Apple apps sync between devices with the same Apple iCloud ID.
One of lately new features I find fascinating on my Mac is Quick Notes. As the name says, quick notes help you quickly pen down your ideas by dragging a new note from the right-bottom of your Mac screen. So you are no longer looking for the "Notes" app, creating a new note, and then writing down your thoughts. Besides, you can select any text from your browser, text editor, or anywhere else on your Mac, right-click using the mouse, and, using the "Share" option, add it quickly to your Notes. Now, that's pretty handy; no more cmd+c and cmd+v.
On your notes, you can easily add tables, make a to-do or a shopping list, add your pictures to pen down your journal or add links to resources for your new projects or your favorite articles or videos from the web. Once you are ready with your notes and need more help with them, you can add other collaborators, send them a copy, or password-protect your notes from sneaky eyes.
But one thing still stays messy, how to manage notes for personal or professional purposes or even notes among multiple projects. For this, you can create several folders and sub-folders, move your notes from one folder to another, or create notes under external profiles that you have added.
I guess the Notes app is a lot underrated and does a lot more to help you with productivity, and it is one of the apps on your Mac that comes pre-installed. If you need more but not the Notes app, you can check these best alternatives to the "Notes App" to boost your productivity.
Also read: MS Word Not Opening on Mac? Here is the Fix
---
9. Cold Turkey – Website Blocker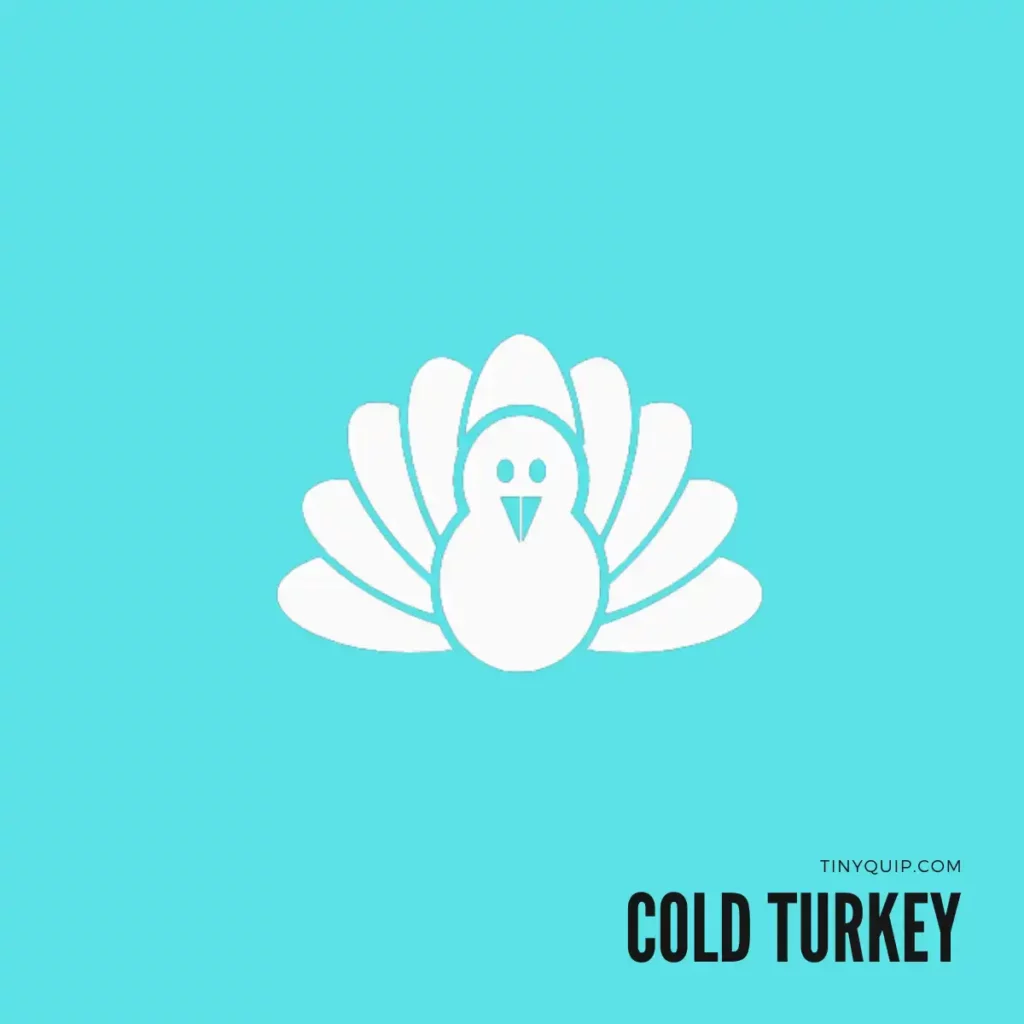 Features
Block unwanted websites to avoid distractions
Limit apps or restrict their use
Take breaks and lift up the restrictions when not working
Works on all kinds of websites, apps, and even the entire internet connection to your Mac
Schedule blocks and settings will manage on their own
When you are working on something important on your Mac, at your office, freelancing, or studying, the internet and social media can be distracting. A pop-up on Instagram or YouTube and all the productivity is gone. Here is when you need Cold Turkey. It helps you block any website or app on your MacBook and help you from not being distracted.
Don't worry; you can set break timers that will unblock all the apps and websites and help you relax for some time. One of the best things I love about this app is you can set a scheduled time, and the blocker will automatically turn itself on without your manual interventions.
However, I am only partially happy with this app. Though it is available as a Chrome extension and an app for macOS, it still lacks a few more features, and the downside, in my opinion, is the premium plan for something which is available for free on your Mac. Yes, I am telling you about the content restrictions feature on your Mac that allows you to block websites and apps and do a lot more. You can refer to this guide of mine on how to enable content restrictions and screen time on your Mac. Besides, this is a macOS feature, so it is completely free, and you don't pay anything for it.
Cold Turkey does the job and blocks most unwanted things; it is an ideal option for powerful blocking, such as A-rated websites; with the screen time feature, you would have to manually do that for each website, or if you select all websites, then it would block some, but not all unless you manually add the website list.
Also read: Mac Keyboard Not Working or Unresponsive? Here is How to Fix it.
---
Frequently Asked Questions [FAQs]
Which is the overall best app for productivity on Mac?
In my opinion, Notion is one of the best tools for productivity on your MacBook; it comes with flexibility, customizations, and several different kinds of editable templates that let you use manage your work better as per your requirement. From shopping, tracking habits, daily planner, expense, and blog manager to everything else, Notion is a perfect app for productivity.
Which is the best team management app on MacBook?
There are a few picks when it comes to team management apps on your Mac, but I like "Slack" slightly more than other apps. It has thread creation, audio-video call options, file sharing, and better integration options. If I am managing a single project, most of these things are available for free to me on Slack, which is difficult to get on other apps. One of the best alternatives to Slack, in this case, would be Pumble which is, again, a lot more similar to Slack but not available as an app on your MacBook.
Can you track how many hours you spent on a project?
If you are working on billable hours and want to properly track how many hours you have spent on a project, Clockify is an app for you. It has better timesheets, implements the Pomodoro technique, and even prepares the entire report for you.
Before You Leave
Get Our Prime Content Delivered to your Inbox for Free!! Join the Ever-Growing Community… Right Now.
Give this article a quick share,
Wrapping up: Basic Productivity Apps for Mac That You Must Have
This article comes to an end, but not the list of basic productivity apps you can have on your Mac. When you open the Mac App Store's home page, you can find the top picks on productivity; you can pretty much explore them and think if you would want to have and install such an app on your MacBook. Ultimately, productivity apps should help you manage your time and projects, be it any app. These were some of my recommendations, but don't worry; I will keep adding more to it in the future and help you guys make the most of your time.
You may also like to read,
I hope to have helped you with picking some of the basic productivity apps that you should have on your Mac. If you have any more recommendations, feel free to drop them in the comment section. If you like this article, give this a quick share on your social media handles, and do tag us. Also, join our Telegram channel, Facebook page, and Twitter to never miss a quick update.
Some Catchy Line to Grab your Attention
Get Our Prime Content Delivered to your Inbox for Free!! Join the Ever-Growing Community… Right Now.