Is the clubhouse app not working or keeps crashing? Fix these 10 things.
The clubhouse app is a great way to interact with similar mindsets on familiar topics or express your views. You can always have clubs and chats that discuss topics of interest and have long conversations or be a keen listener. However, Clubhouse is a web app, and you might likely have some issues with the app on your Android, iPhone, or other supported devices. Moreover, it is a bummer to have the Clubhouse app not working when you have scheduled a club to join in a shorter span.
In this guide, we go through 10 things you need to fix that can help you solve the Clubhouse app not working issue on your device. So, stay with us till the end and thoroughly review this guide to avoid missing out on important tips and notes.
Also read: Clubhouse App – Everything You Need to Know
Why is the Clubhouse App Not Working?
If the Clubhouse app is not working or keeps crashing, there can be some prominent reasons for this. Firstly, the outdated app and cache are the biggest cause for the Clubhouse app not working. However, if you are having trouble with the internet connection or use a poor VPN service, you will be unable to join clubs or have trouble with the audio clarity.
To sum up, the reasons why the app keeps crashing or not working,
Troubled internet connection
Outdated app
Corrupted cache issues
Poor VPN service
Server downtime
The solutions to these reasons are listed below. We also recommend you check our article on How to Use the Clubhouse app on your Linux, Mac, or Windows to pair it with other software or audio systems. 
10 Things to Do to Fix the Clubhouse App Not Working Issue
Ensure you are connected to a good internet connection and restart the app once before you go ahead with this handy guide. It will also be best to clear the Clubhouse app cache to ensure it is not crashing because of corrupted cache data. If you need to learn how to do it, you can follow the steps mentioned in one of the pointers of this article.
1. Check for Internet Speed
Internet speed is a head trouble for Clubhouse users, as you need a faster connection for the app to work correctly. In addition, it can also lead to other problems on the Clubhouse app, such as unable to hear properly, unable to join clubs and chats, delay in listening to the audio, and the app feed not loading.
Here is how to check your internet connection speed,
Head to the browser app on your device and, using the "Google" search engine, look for the "Internet Speed Test" query.
Once you have the results on your screen, tap on the "Run Speed Test" button and wait until the speed is displayed on your screen.
Now, you can determine if you have sufficient internet connection speed for gaming, entertainment, and in this case, streaming.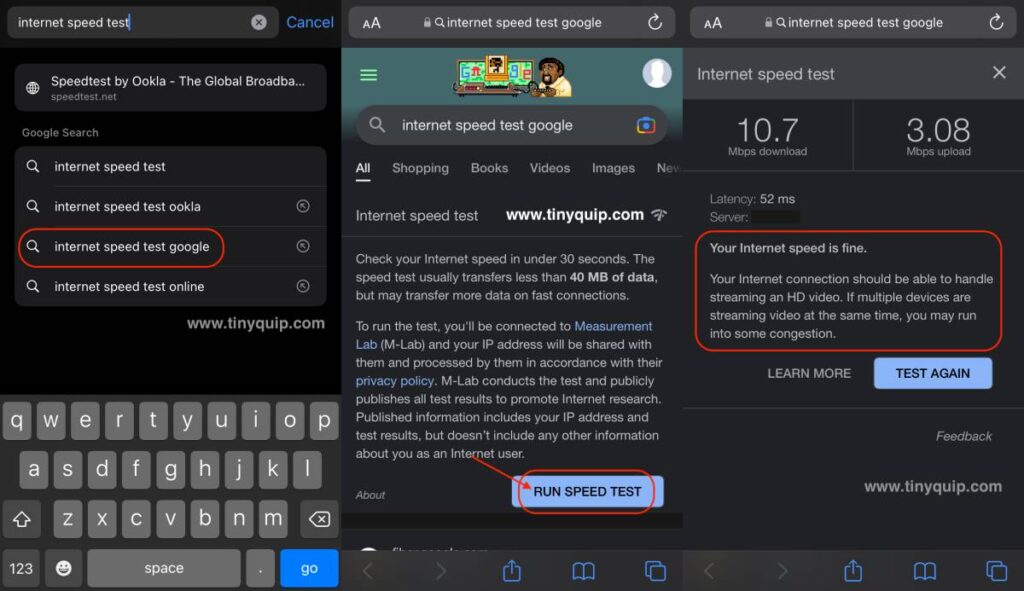 Alternatively, you can also use tools like Speed Test by Ookla or Fast dot com to know your broadband or mobile data speed. Once you have the results and the speed is less, here is something you can do.
Contact your internet service provider and upgrade your plan to a better speed.
For WiFi users, you can disconnect WiFi and check if you can use the Clubhouse app without any problems with the mobile data and vice versa.
WiFi users can also upgrade their router cables to cat-8 ethernet cables and pair them with WiFi speed boosters to get the most out of internet speed.
---
2. Restart the Clubhouse App
Most times, minor glitches in the Clubhouse app can lead to issues like the app crashing or the inability to use all the features correctly. A simple restarting of the Clubhouse app can help you resolve this issue with the least effort and comes in handy.
To restart the Clubhouse app,
Minimize the Clubhouse app on your smartphone device
Using the multitasking window, close the Clubhouse app from the multitasking drawer – a swipe gesture should help you close the app.




Once done, reopen the Clubhouse app from your app drawer.
It is always best to pair the above steps with clearing the cache data, as it removes any cache copies made during your last use. Check if you are still facing the Clubhouse app not working or crashing issues.
Also read: How to Disconnect an iPhone from your Mac | 11 Things to Do
---
3. Clear App Cache Files
Cache files work great when it comes to making your apps faster, loading feeds and even saving time fetching the data. However, when the same cache files are not correctly updated, or these files are corrupted, it is natural to face the Clubhouse keep crashing or the Clubhouse app not working.
If you are facing such an issue, it is good to clear the app cache. However, we recommend you not to refresh these cache files repeatedly every now and then as it would take more time to generate them on each next instance.
Here is how you can clear the Clubhouse app cache from your Android device,
Open the "Settings" app on your Android device; this is typically a gear icon on your app drawer
Scroll down until you find "Apps," and then select "App Management" from the list
Now, you can see a list of all the apps that are installed on your device; look for the "Clubhouse" app from this list
Once you find the "Clubhouse" app, tap on the "Storage" option and then click on "Clear Cache" to clear the cache files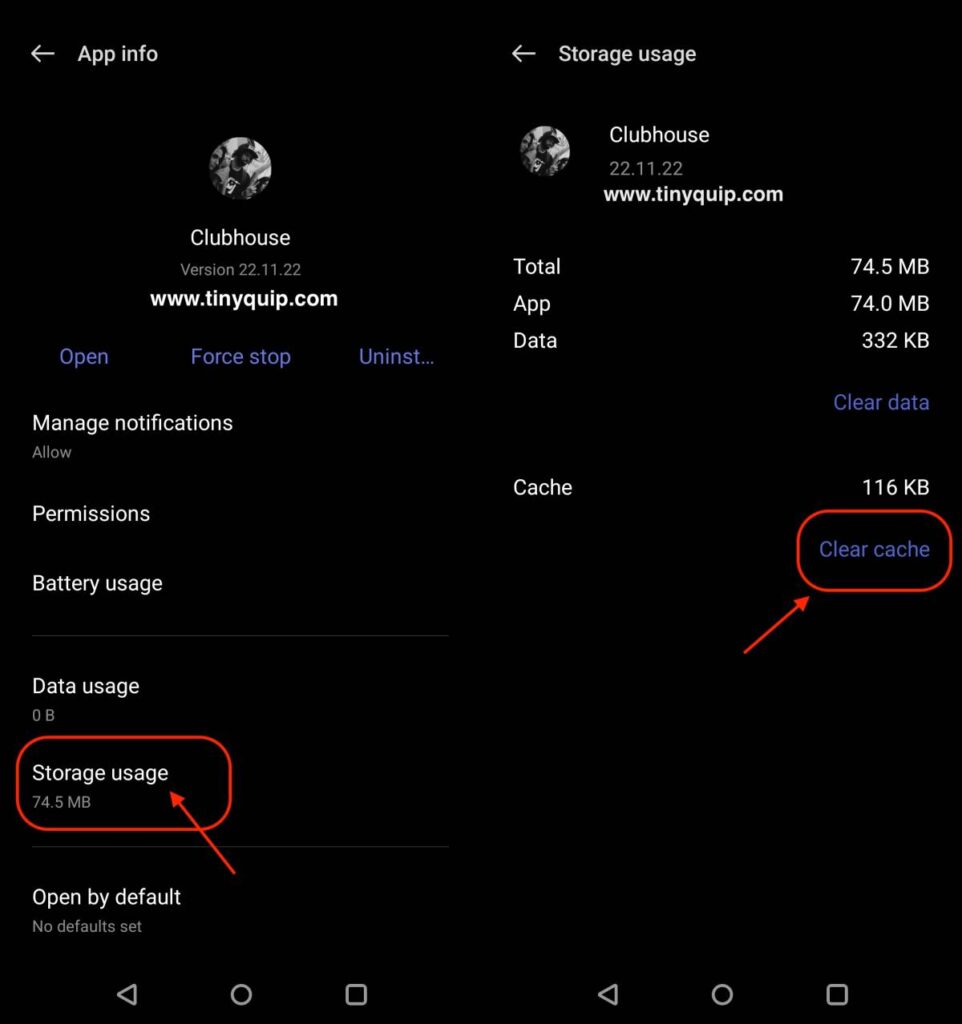 Clearing the cache files will not remove any hard data from the app, such as user information, purchases, preferences, and more. However, if you choose to clear the app data, you will lose your information from the app on your device and will have to login back and change your preferences.
How to clear app cache on iPhone devices,
If you are using an iPhone device, there is no specific setting called the "Cache data," and you cannot clear it manually. Your device automatically clears this cache in frequent intervals, and if you wish to do so, you can restart the app, and the cache will be cleared.
---
4. Switch from Clubhouse on Desktop to Mobile
Clubhouse on a desktop is one of the biggest challenges, as there is no official app, and you need to rely on third-party tools and software. Most host users prefer using the Clubhouse app on their desktop as it helps them to manage the clubs better, pair additional software for streaming or audio tools, or add external gadgets like microphones.
Likely, there will always be a conflict between the Clubhouse server and the third-party tools. If you are facing an app crashing issue or if the app is not working properly, try switching to the mobile version of the app and check.
You can also switch between the third-party tools and know if the issue is related to the tool and not the Clubhouse platform.
Also read: Twitter Spaces | The Best Clubhouse Alternative that Works for All
---
5. Rejoin the Clubs and Chats
If you are facing issues on the Clubhouse app with audio clarity or drop or slower backstage messages, it is likely a technical glitch. In most cases, this issue can be resolved by rejoining the clubs or chats through invitation (if private). Before rejoining the clubs and chats, you can give the app a restart, check for an internet connection, and even clear the cache to solve the technical issue.
Once done, you should be able to have a seamless experience in rejoining the clubs and chats on the app.
However, if the room host has technical issues, the host must create a new chat, and all the members must join it again.
---
6. Check if Clubhouse Servers are Down
No efforts of clearing the cache and fixing minor technical issues will help you resolve the Clubhouse app not working problem if it is a server issue. Clubhouse handles millions of users at any given point on their app, and managing such large numbers can, at times, become difficult for the server. If such is the case, the servers will go offline, and all you can do is wait until the servers are back online.
But how do you know if the Clubhouse servers are down?
Always check the official Twitter page of Clubhouse, as they post server updates as soon as they are offline and online again. The Clubhouse Twitter account also helps the user to know if there are any other technical issues on the app and if there are any minor user inconveniences.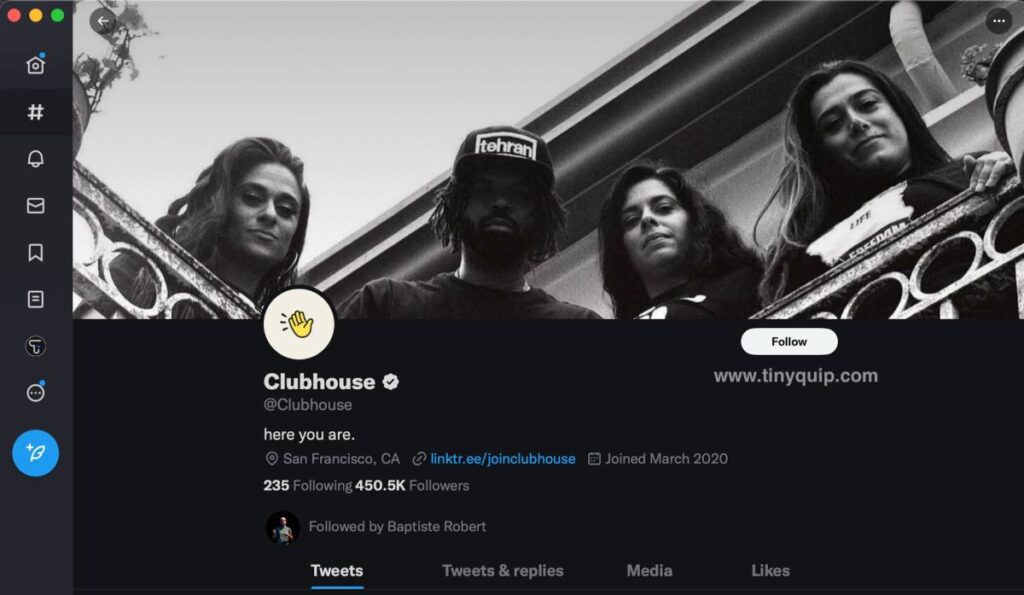 Also read: Clubhouse Server Down Issues? Here is the Fix
---
7. Switch VPN, if any
VPN services help you browse the internet safely and protect your privacy and the data that you communicate over the web. However, if you are using a poor VPN service, likely, you are adversely letting the platform misuse your internet bandwidth, sell your data, and even not work at all times.
If you have a router with an inbuilt VPN setup and you use it for Clubhouse or use a VPN app, it is likely interrupting your internet connection. If your Clubhouse app is not working on the VPN connection, try switching it and check if the issue persists.
We recommend you switch to either NordVPN or ExpressVPN for VPN services, as they are highly secure and user-friendly. Both VPN companies have e independent audits for privacy and use 256-AES encryption to secure your data. It would take more than a hundred computers to break this encryption.
Here is our supporting review on the same,
NordVpn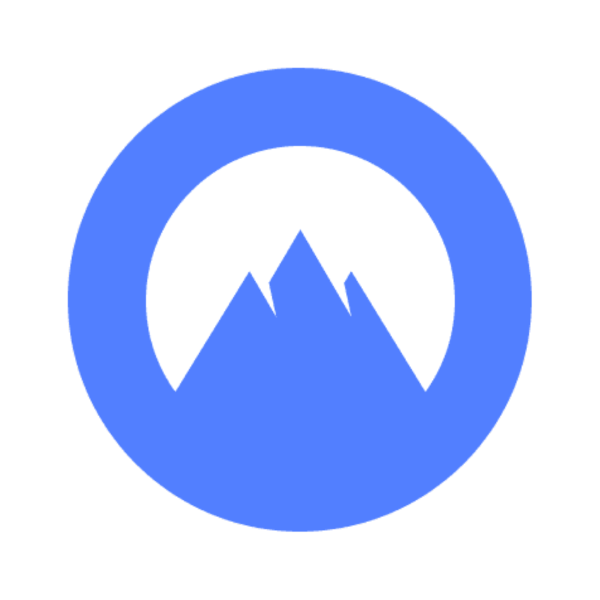 Secure Internet
Strict No-Logs Policy
Use with ease
Multiple devices
Ultra-fast connection
Worldwide access
VPN servers everywhere
P2P Servers
ExpressVPN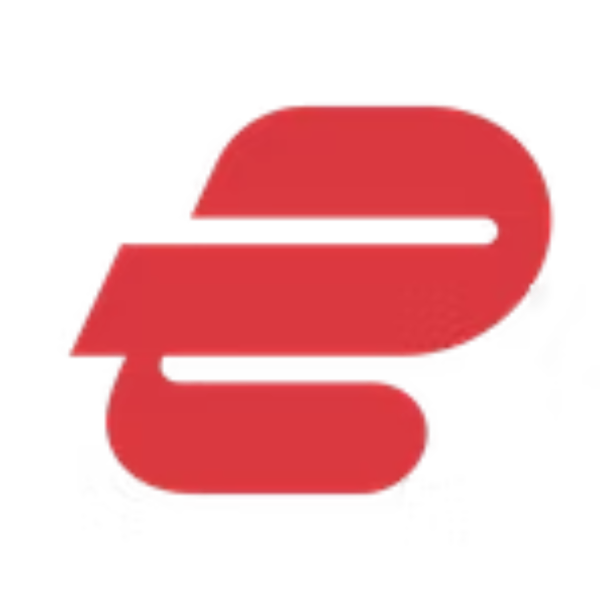 160 VPN Locations
Split tunneling
Kill Switch
Best-in-class encryption
Private DNS on each server
Unblock Streaming websites
Hide IP address
No-log Policy
---
8. Update the Clubhouse App
Most times, developers improve the apps by tweaking them or adding new features. However, outdated apps miscommunicate such changes with the server and cause issues like Clubhouse keeps crashing or not working.
It is recommended that you always keep your apps up to date to ensure there is no room for such technical changes. Moreover, keeping the app updated to the latest version also helps you in availing of newer features.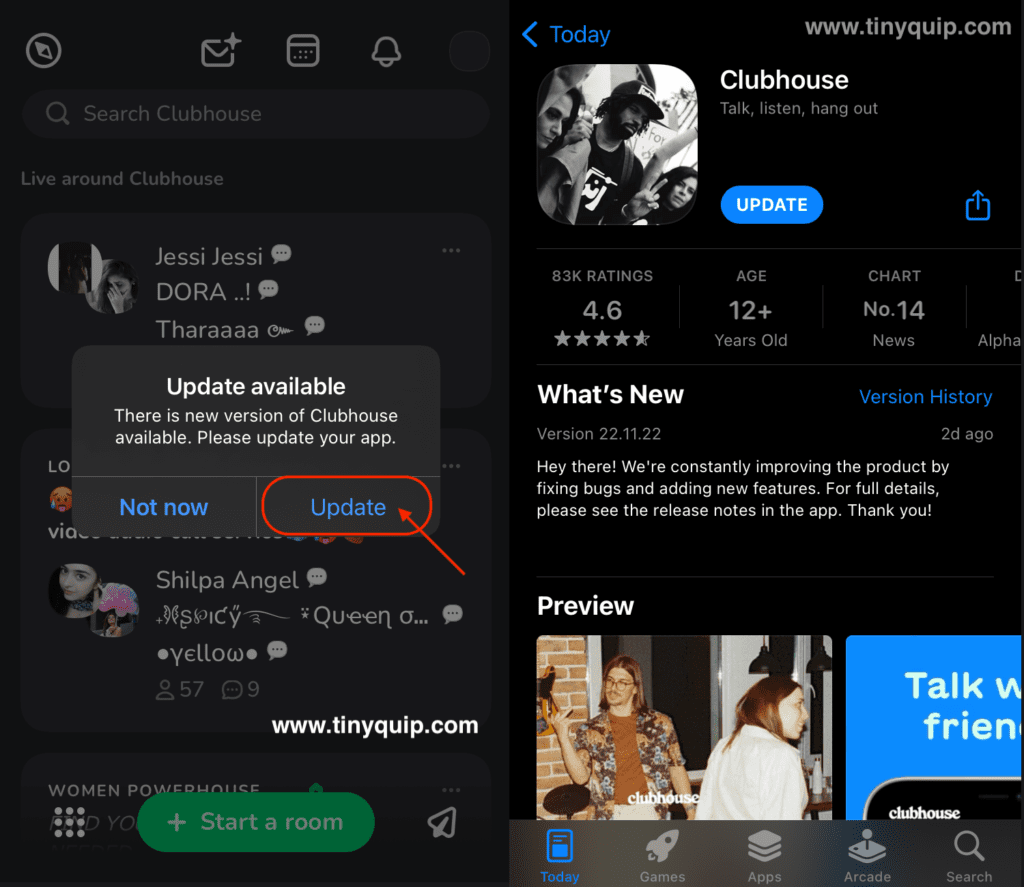 ---
9. Login Again 
There is a good chance that the user account data is corrupted or outdated on the device due to the cache update failing. Now, if this is the case, it is natural for the users to face the Clubhouse app not working issue. In addition, if you have changed your account information on another device and the changes are not reflecting on your mobile device, you can face this error in the same context.
Logging out and logging back in should help you solve the corrupted account cache data and fix the error Clubhouse app not working.
Also read: How to Stop Windows Pop-Up Ads
---
10. Report the issue to the Clubhouse Team
The last resort to solve the issue with the Clubhouse app is to contact their support team and explain it. The team can ask your permission to access the log files, which shall help them debug the issue and return to you with a solution. Such log files are nearly impossible for us to debug, and only the team can help you in this case.
You can communicate with them on their official support page.
---
Frequently Asked Questions [FAQs]
Why is the Clubhouse app not working?
The prominent reasons why the Clubhouse app is not working are a poor internet connection, a corrupted app cache, servers being down, or conflicting VPN services.
Why does my Clubhouse app keep crashing?
If your clubhouse app keeps crashing, it is likely that you are using an outdated version of the app or have corrupted app cache data.
How to contact the Clubhouse support team?
You communicate with the team using the "Contact" option on the official website and report your query.
Are Clubhouse servers down right now?
You can always check the official Twitter page of Clubhouse to check if the servers are down or facing any issues.
Before You Leave
Get Our Prime Content Delivered to your Inbox for Free!! Join the Ever-Growing Community… Right Now.
Give this article a quick share,
Wrapping up: Clubhouse App Not Working Issue is Now Resolved
In most cases, if the Clubhouse app keeps crashing or not working, you can always check for updates and clear the cache as the preliminary solution. If the Clubhouse app is still not working, the above methods should help you resolve the issue.
We hope to have helped you solve the Clubhouse app not working issue; if you still face a problem, let us know in the comment section. Also, join us on Facebook, Twitter, and Telegram, and never miss an update from us.
Some Catchy Line to Grab your Attention
Get Our Prime Content Delivered to your Inbox for Free!! Join the Ever-Growing Community… Right Now.