Facebook is one of the oldest social media platforms that allows users to share moments, thoughts, and much more. Earlier, Facebook embedded the "messages" feature in the app itself, making it easier to communicate and surf the social feed at once. However, a few years later, Facebook separated messages into another app called "Messenger" and kept Facebook focused on social feed interactions only. The bad news is most people don't want to install a new app to see the messages; the good news is you can check Facebook messages without the Messenger app.
How to Check Facebook Messages without Messenger?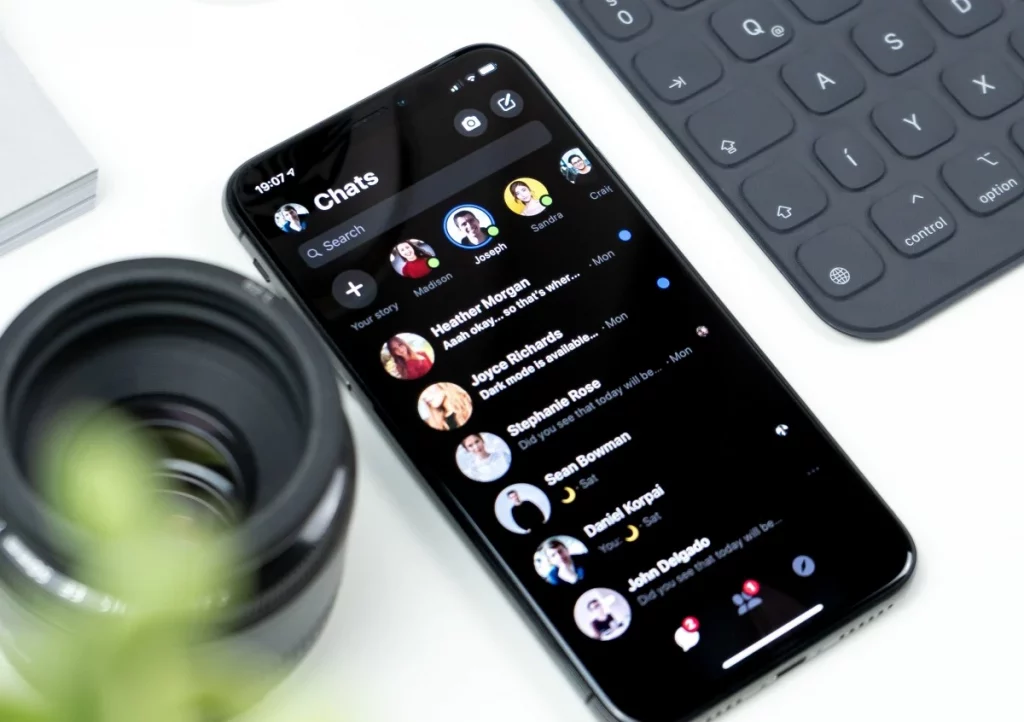 There are a couple of ways to check Facebook messages without the Messenger app. But before we proceed further, we need to ensure your device (PC, mobile, or iPad) is connected to fast internet. In our opinion, a slow internet connection is as good as dead. So, you can either upgrade your internet subscription, get a Wifi speed booster or extender, or get a suitable quality ethernet cable; Poor quality of ethernet cable eats half of your internet connection supplied to your router.
Once you have a proper internet connection set up, you can use the following to view messages on Facebook without the Messenger app.
1. How to View Facebook Messages using the Desktop Version on Mobile?
Android, iOS, and iPad devices come in handy when using social media apps like Facebook or Instagram. Now that you want to check Facebook messages, you can use the desktop version of Facebook in your device browser. You can also do several options much easily using the desktop version like Block and unblocking someone on Facebook, creating a poll in Facebook or fixing Facebook not loading issue. You no longer need to install the Messenger app to check messages when you use this method. 
Here is how you can do it,
Open your favourite browser on your Android, iOS, or iPad device.
Now, log in to

Facebook

.
If you are using chrome, you can find a three-dot menu at the right-top of the browser; click on it. Now, select the "Desktop Version" option to view all the features, including the messages.
You can log in to Facebook on the safari browser and tap on the "AA" embedded in the tab search. Now, select the "Request Desktop Website" option, and you can view Facebook with all options, including messages.






Once you are in the desktop version of Facebook, click on the messages option and view all the recent messages and other conversations.
Though this is something handy, a few of us (including us) don't like using the desktop version on our mobile devices. All the options, buttons, messages, and feed turn into a smaller size, and you need to zoom in and use Facebook. We know you hate it too, at least to some extent.
So, is there a way you can view Messages without the Messenger app but using the Facebook app? Well, you can, and this is how.
Tip: You can bookmark the desktop version of the Facebook message to access them on the go.
---
2. How to View Messages using the Facebook App?
Ensure you have successfully uninstalled the "Messenger App" from your device.






Now, open the "Facebook" app, and you can find the "Messenger" icon in the top-right; tap on it.






You will now be taken to a new screen where either you can choose to install the "Messenger" app or view the "recent chats."






You can view all the newer messages you received on Facebook friends with the recent chats option.
But can you only see the recent chats using the Facebook app? Well, not exactly. You can search for the older chats in the search bar by typing the username. However, if the person has deactivated their account, you will find it a little tough to find your older conversations.
Tip: You can view the recent chats on the Facebook app by swiping left.
Also read: How to Fix Message Blocking is Active? What Does it Mean?
---
3. Read Facebook Messages using Instagram
If you have not yet unlinked Facebook from the Instagram account, you can sync and message directly from Facebook itself. If you are comfortable syncing your Facebook account with Instagram, here are the steps you need to follow for messaging on Facebook from Instagram. 
Tap on the "direct messages" icon on the updated Instagram account.
You can now find the "Update" Instagram messaging option; this will allow you to link Facebook with Instagram.






Once updated, you will be asked to sync your profile and photo from Facebook; click on "Sync now" if you want to proceed. You can also back off at this moment by skipping this step (skip button).
Now, using the search option, you can search for your "Facebook friend" and tap on the profile to chat directly. The interface is the same as Instagram direct messaging, but you will send messages to Facebook without the Messenger app.
It is convenient to use Instagram to send messages on Facebook without the messenger app; it comes in handy when you use Facebook only for messaging.
Also read: How to Recover Deleted Facebook Posts? [Step-By-Step Guide]
---
Frequently Asked Questions
How to read Facebook messages without the app?
You can use the desktop version to read the messages from Facebook without using the Facebook or Messenger app.
Can you view Facebook messages using the Instagram app?
Yes, you can update the Instagram app to get the newer direct messaging interface and sync your Facebook chats.
How to read Facebook messages without logging into the Messenger app?
Open the Facebook app and tap on the "Messenger" icon; now, you can view the recent chats and view all the messages. Ensure you have the Messenger app uninstalled firsts.
You may also like to read,
---
Wrap up: Check Facebook Messages without Messenger
You can always use the web version of Facebook to view or check messages without using Messenger. However, if you don't want to use a browser to use Facebook, you can use the "recent chats" method or Instagram method to view messages from Facebook seamlessly. 
Also read: How to Wave Back on Facebook Messenger?
We hope to have your questions answered on checking Facebook Messages without Messenger; if you have any more questions, drop them in the comments. Also, subscribe to our newsletter below to never miss prime tech updates and guides from us.
Some Catchy Line to Grab your Attention
Get Our Prime Content Delivered to your Inbox for Free!! Join the Ever-Growing Community… Right Now.