"Free Message: Unable to Send Message, Message Blocking is Active" is the most annoying thing about messages on iPhone, Samsung, T-Mobile, and dozen other services. Messages have been an important form of communication; be it direct messages on Instagram and Twitter or Backchannel on Clubhouse, Messages act. However, most commonly affected Lycamobile, iMessage, and T-Mobile face the Message Blocking is Active issue regularly. If you want to fix the message blocking is active error on your iOS, Android or other devices, this is the right guide.
Also read: How to Find Snapchat User without Username or Phone Number?
How to Fix Message Blocking Active Error?
Now that we understand why such an error occurs, we can devise solutions to fix the message blocking issue. There are some advanced solutions and some most basic solutions to make it possible to fix the error.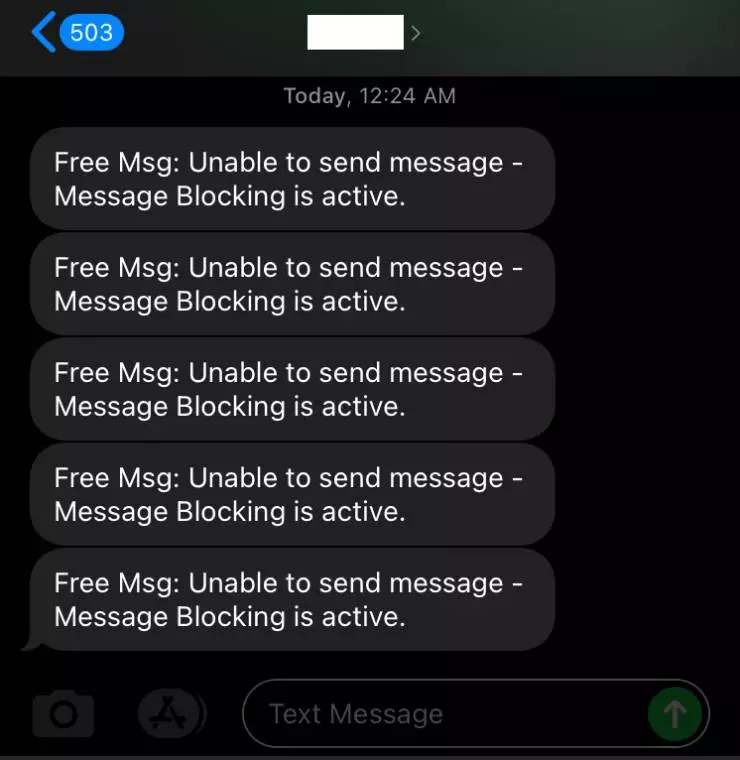 1. Enable Premium Message Access
If your device is configured to disable the premium messages and you cannot send or receive messages, it is common to encounter this issue.
The only possible solution could be to enable premium message access from the settings page in this situation.
Open the device settings app on your Android device.
Navigate to the "Apps" menu and then click on the three-dot menu.
From the menu, choose the "Special Access" option and then scroll down until you find "Premium Messages" menu.
Select "Messages" app, the default app for sending or receiving the message from the app list.
The final step is to tap on the icon and set the permission to "Ask" and check for the error.
This should solve your Free Msg: Unable to Send Message, Blocking is Active error on your device. If the issue persists, try setting the permission to "Always allow" and try sending the message.
If you are still facing the error, hop to the next solution.
---
2. Check Coverage
T-Mobile users can face the issue when they don't have better network coverage. If you face the Message Blocking is Active error, you possibly are in a bad network.
Try moving to a place with a better internet connection and ensuring you get good signal strength. Most T-Mobile users see "no bar" or "NONE" in the network indicator, which clearly indicates a lousy network and error.
You can also use the "Airplane Mode," turn it on for a few seconds and then turn it off, check if you can see the network signal. At times, the airplane mode might not work correctly, and in such a case, try removing the sim card and insert it back after a few seconds.
If you find no issue with the "coverage" and still facing the Message Blocking is Active error, hop on to the next solution below.
---
3. Message Plan
There are several plans that mobile networks offer that may or may not include messages. If you are subscribed to a mobile plan without messages, you will face the message blocking issue. Check for a better plan with your mobile operator that includes data and message packs.
Additionally, ensure send and receive option is enabled through the account settings. It is likely to get a message blocking error when the send and receive message options are disabled.
Suppose you cannot send messages and face messages blocking active error even after subscribing to a message plan. In that case, you can contact your service provider and ask about the issue. However, additional issues can be discussed below; we recommend trying them first.
Also read: Best Offline Messaging Apps for Android.
---
4. Check for Storage
If you are using an iPhone, you are already aware of the storage limitation the device comes with. You are required to have at least 15% of the storage space to send and receive messages. This implies to all the smartphones and not only the iMessages on iPhone; ensure you have sufficient space and check if the error persists.
To clear storage, you can remove unnecessary apps and data; we suggest you do it manually and not depend on data cleaning apps.
---
5. Contact the T-Mobile Support for Shortcode Block
T-Mobile users are aware of repeated shortcodes block on the network, which arises issues like active message blocking. You cannot manually fix the error by making small changes to the network or device in such a situation. Here, you will have to contact T-Mobile Support and get rid of the shortcode blocking. This should possibly fix the message blocking active error.
There are a few ways you can contact T-Mobile support, and the fastest and most reliable option is to call tech support. You can also ask the community to find a solution from existing T-Mobile users who faced similar issues in the past.
---
6. Check if Specific Contact
There is a good chance of getting a message blocking error if you have incorrect contact information saved on your device. A misconfigured contact on the device can lead to such errors; however, it is safe to check if all the contacts are affected by this issue.
If only one contact is affected by this error, the fault is with the misconfigured contact information. You can delete and save the contact information again and check if the message blocking active issue persists.
Also read: How to Wave Back on Facebook Messenger?
---
7. Get Unblocked
If either sender or receiver is added to a block list, you will not be able to send messages as the blocking is active. Here, there is no technical solution but to ask the person to unblock your contact information or unblock them from your block list.
A blocked list is something no one wishes to land in, and if you have recently unblocked the contact and still facing the unable to send message issue, try deleting the contact information and saving it again. Chances are, the Android OS is a little buggy or corrupted to make such errors. This should solve your issue.
---
8. Use Correct Country Code
If you are have recently moved to a new country and have saved all your contacts without using the country code, you will have this error. Check if you have used the correct country code while saving the contact information, and then try sending the message. This should possibly fix the error, and the message blocking active error should now be removed.
Countries have a specific set of rules, and in certain places, it is not uncommon to not be able to send or receive messages even at the international charges.
In such a situation, you will have to use the internet to send or receive messages; common services are Email clients like Gmail or social apps like Instagram, WhatsApp, and others.
---
9. Reset Network Settings on iPhone
You are consistently facing network issues, one of the best solutions is to reset the network option on your iPhone.
Here are the steps,
Open the settings app on your iPhone.
Click on "General" menu and then scroll down and click on "Reset" option.
In the Reset menu, you can find the option to reset the network settings.
Restart your iPhone and the unable to send message, blocking is active should possibly be gone.
---
10. Text Message
If you are trying to send a GIF message or video message, or a message filled with emojis, it is mostly that you have exhausted the character limit. Try sending a plain text message and check if you still encounter this error.
If you use add-on apps like the Tenor Gif keyboard on your Android or iOS device, it is best to uninstall and check for the problem. External apps can cause an error like message blocking and communication failure to send or receive messages.
---
How to Fix Message Blocking is Active on Lycamobile
T-Mobile users are not the only ones who suffer the message blocking active error; Lycamobile users too have the same problem. To be more specific and clear, if you are a Lycamobile user, you are likely to encounter this error.
The above-listed solutions should resolve the message blocking error; however, some solutions worked for the existing users.
Toggling the WiFi on and off.
Placing the sim card to another device to check if the issue is with the sim card in particular.
Resetting and updating the device to latest OS and bug update.
Setting the latest Lycamobile message center for text messaging services.
Check if your plan includes text-messaging options or if you have sufficient balance for text messaging.
Also read: 10 Ways to Fix Email Stuck in the Outbox of Gmail.
---
Message Blocking is Active Error on iMessage
If you have a message blocking error on your iMessages, the above solutions should fix the error.
However, this is an uncommon issue on iPhone, and a possible network misconfiguration has triggered the error. Here are some of the solutions shared by users facing the error.
Reset the network configuration. Navigate to Settings > General > Reset > Reset Network Settings.
Toggling Wifi and data to ensure the internet is accessible.
Check if the receiver is on Android SMS but incorrectly shown as iMessage user.
Restarting the device.
---
How to Fix Message Blocking Active Error on T-Mobile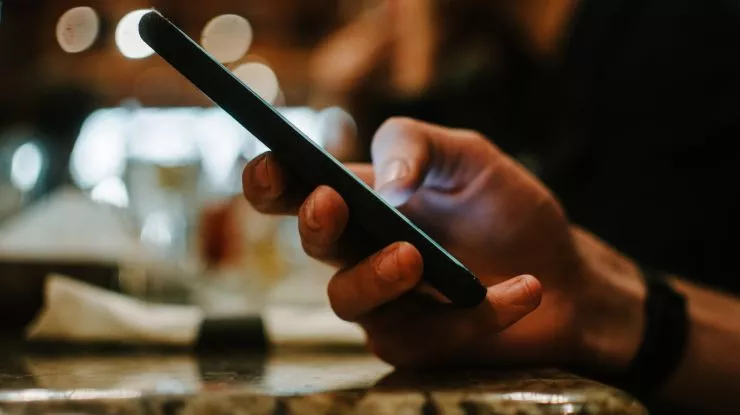 If you are a T-Mobile user, don't worry; you are not the only one. Out of all the messaging services, T-Mobile users are highly affected by the message blocking error.
But are there any solutions that can help you fix this issue? Yes, there are.
Check the network coverage.
Contact support to unblock shortcode, if blocked any.
Check if only a specific contact is facing the error.
Verify if your plan includes the message features.
Get your contact unblocked or unblock receiver from the block list.
You may also like,
---
What does Message Blocking is Active Mean?
Message blocking is one of the common problems for texters who dislike having a phone call conversation; this problem occurs when the message is sent but not received by the recipient for numerous reasons.
Free Message: Unable to Send Message, Blocking is active.
For example, when you want to send a quick message to your colleague about work, you instantly get a message or notification that the blocking is active and cannot send a message. At that time, you may change the messaging service and switch to WhatsApp or Signal, but you won't be solving the issue for near and future emergencies.
Many services demand you to send them a text message to opt-in, and during that time, you will have to use the default messaging app or the specified email. In such a case, there is no big trouble than not being able to send the message.
One of the most common encounters of this error is faced by T-Mobile, iMessage, and Samsung users. In the following sections, we shall take a closer look at how to solve the error Message Blocking is Active for T-Mobile and other messaging services.
Also read: How to Erase a Locked iPhone When You Forget the Passcode?
---
What Causes Message Blocking is Active Error?
After receiving several complaints, we decided to investigate why T-Mobile or Lycamobile users face Message Blocking is Active issue. Here are some of the possible reasons users face the message blocking error.
1. Blocklist
The most common reason users face the message blocking issue is that either the sender or receiver is part of the blocked contacts list. Meaning either the receiving contact is blocked by the sender or the recipient blocks the sender. In this situation, the message enters the temporary cache and tries to send the message multiple times.
2. Service Outage
When the network is down, it is obvious to face the message blocking active error. T-Mobile users seem to have encountered this issue commonly, and most of the time, it is due to service outages in certain areas.
A quick first aid is to try switching the network or use the "Airplane mode" for seconds and then "turn it off" on your device and check if the issue persists.
3. Premium Message
Most users configure their devices to disable sending or receiving premium messages. Though only certain apps use this configuration, it is possible to be one of the reasons to face the message blocking active issue. If you have disabled the premium message service, try enabling it and sending the message.
4. Short Code Issue
Most T-Mobile users report the message blocking error due to the Short Code issues. This is an advanced-level error and can only be fixed by the technicians at T-Mobile. Contacting the technical support team should help you fix this error on T-Mobile.
5. Check SMS Plans
If you use a default messaging app using carriers like T-Mobile or any other operator, it is best to check the plans. Most of the plans include free SMS, but sometimes, the plan you choose might not include SMS. Check for suitable plans and choose the one that provides SMS, calls, and data.
Also read: How to Send Secret Messages Using Invisible Ink on iPhone.
---
Common Questions [Faqs]
What does it mean when you get a message blocking is active?

When a message blocking is active, the user cannot send or receive messages. Meaning you are blocked from sending or receiving messages from the other contact.
How to disable message blocking is active on Android?

The best ways to disable message blocking active on Android are – 1. Enable premium SMS access, 2. Check network coverage, 3. Check if your active plan includes messages, 4. Ensure the recipient does not block you.
Conclusion | Fix Message Blocking is Active Error
By the end of this article, we know what message blocking is active error mean and how to fix it. If you face this error, the first and foremost thing to do is check the blocklists. Ensure you have not blocked the recipient and the recipient has not blocked you from sending messages.
T-Mobile and Lycamobile users reportedly face this error, and the major problem is with shortcodes blocked or poor network coverage. It is also best to check the active network plan and ensure the message plan is included. These solutions should help you fix the Message Blocking active error. If it doesn't, feel free to drop comments and let our team know about your issue.
Some Catchy Line to Grab your Attention
Get Our Prime Content Delivered to your Inbox for Free!! Join the Ever-Growing Community… Right Now.