Generation z is immersed in playing some of the best action games on their IOS and Android devices. However, the fans of GBA are no less, and games like Super Mario and Pokemon still trend. In the meantime, while the world is completely shifting to their mobile device, some of the GBA fans have created a few emulators that help you play your favourite GBA games. In this guide, we will discuss one of the best GBA emulators, GBA4IOS.
GBA for IOS device helps you play your favourite GBA games on iPhone and iPad. There might be a lot of questions swirling inside your head; where to download GBA4IOS? How to install it? And dozen more. This walkthrough guide will help you understand how to download and install GBA4IOS on iPhone and iPad, so stay with us until the end.
What is GBA4IOS?
GBA4IOS is an iPhone-based emulator which lets you play the GBA games on IOS devices. We have discussed a few of the best emulators for NDS and the best GBA emulators for Android. But there is no listing for the best emulator for IOS devices. This is because Apple devices have a restrictive environment, and only a few handpicked emulators are available.
In such a scenario, GBA4IOS is a saviour which lets you play GBA games like Mario and Pokemon go without a Game Boy Advance; Right on your iPhone and iPad devices.
Also check: Momo App Player Android Emulator [PC]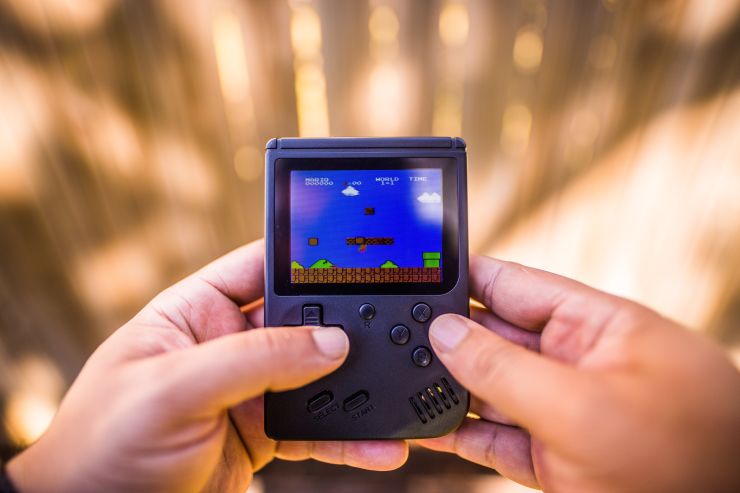 Is GBA4IOS Safe?
GBA4IOS is not completely safe, as a lot of other websites say about it. There are two things; first, GBA4IOS does not require you to jailbreak your IOS device, which means anyone can download it without having to void the warranty. On the other hand, you cannot find GBA4IOS on the App Store, which means you have to download it from an untrusted source and enable its profile. GBA4IOS is a third-party app, and you might want to use it at your own risk.
GBA4IOS lets you play game boy advance games on your IOS device, but certain risks are attached. First, the Game Boy Advance games you will download for playing on GBA4IOS are ROMs, and it is illegal to download ROMs if you don't own them. Secondly, always download GBA ROMs on your IOS device from a reputable source. Finally, many hoax websites tempt you to download a virus on your IOS device in the name of ROMs. So, beware of such websites and do not download them.
How to Download and Install GBA4IOS on your IOS Devices?
All said and dusted, let's download and install GBa4IOS on our IOS device. We will do it using the EMUS4U emulator and then install GBA4IOS on it. EMUS4U is one of the best options to install GBA4IOS as it offers around 2000 free and paid emulator games. There are surely other ways to download and install GBA4IOS, but you won't get to use the free ROMs on most of them.
Download

EMUS4U

on your IOS device.
Using the search bar, look for GBA4IOS and then tap on the install option.
It may take a few minutes to install GBA4IOS; Don't worry if you cannot see any progress.
After the installation is completed, you will still not use it and see an Untrusted Developer error.
Don't worry; you haven't done anything wrong. Let's fix this issue; Open the settings menu and tap on the "General" option.
Now, scroll down and click on the "Profiles" menu. Here, if you are using an iPhone 8 or earlier, the developer name you can find is Jiang Xi Microblog Technology Co, Ltd. For iPhone x and above users, you can find the developer name SAE Magnetics Dongguan Ltd.
Tap on the developer name and click on the "Trust" option.
Launch GBA4IOS, and now you will be able to play it on your IOS device.
Also read: 25 Best Torrent Websites for Movies, Games, and Software
How to Download ROMs?
Now that we are ready with our Game Boy Advance on our iPhones and iPad, the next thing is to download a few more ROMs or games.
How do you download ROMs on your GBA emulator for IOS device?
Launch GBA4IOS on your iPhone or iPad device.
On the top-right screen, you can find a search button. Click on it, and you can find 11 game series options to choose from.
Click on one of the game series and select your preferred version of the game.
Download the preferred version of the game and save the ROM on your IOS device.
You can now easily launch and play the game from the home screen of the emulator app.
For more ROMs, you can do a quick google search and download them. Although, you have to remember to download the ROM only from a trusted source.
How to Delete the GBA Emulator from IOS device?
Game Boy Advance games are addictive, and if you don't want to play them anymore, you can delete the emulator from your IOS device. But how?
There are two ways to delete the GBA for the IOS emulator; the first is to delete the profile we initially installed, and the second way is to delete the app traditionally.
Method 1:
Navigate to the "Settings" app and click on the "General" option.
From the general menu, tap on the "Profiles" option.
Delete the profile you have earlier installed for GBA4IOS. It can be either the Jiang Xi Microblog Technology Co, Ltd or the SAE Magnetics Dongguan Ltd depending upon the iPhone device you use.
Method 2:
From the app menu drawer, long tap on the GBA4IOS app.
When the app starts to wiggle, you can find the cross mark on the app's top-right.
Click on the cross mark, and the app will ask you to confirm if you wish to delete it. Tap on the "Delete" option, and the app will be deleted from your IOS device.
Also read: How to Get a Refund on Steam Games (Descriptive Guide)
[Conclusion] How to Download and Install GBA4IOS on Any iPhone
No doubt Game Boy Advance is one of the best games, especially for the kids in the early '90s and 2000s, and you no longer have only to wish to play such games again. All you need to do is download and install GBA4IOS on your IOS device, and you are ready to ride the Mario Kart once again or look for the pokemon.
Which are your favourite games on GBA4IOS? Do let us know in the comment section. We are also happy to hear your stories about Game Boy Advance and NDS from your childhood; the comment box is open for you.
You may also like,
Some Catchy Line to Grab your Attention
Get Our Prime Content Delivered to your Inbox for Free!! Join the Ever-Growing Community… Right Now.