Walmart has one of the largest store chains, over 11,503 stores approximately, but does Walmart take Apple Pay? What is the rift between the payment systems at Walmart? And what can you do?
Walmart is one of the largest retailers, but there is a certain rift between Walmart and Apple. You can use Visa, Mastercard, Discover, American Express, and all the other debit and credit cards; however, does Walmart accept Apple Pay?
No, Walmart does not accept Apple Pay, and maybe, it never will.
Many retailers, big or small, accept Apple Pay, but Walmart has no particular interest in accepting this payment form. However, you can do a few tricks and make payments through Apple Pay on Walmart.
Also read: How To Share WiFi Password on Apple devices without Third-Party Apps.
Why Does Walmart not Accept Apple Pay? | The Rift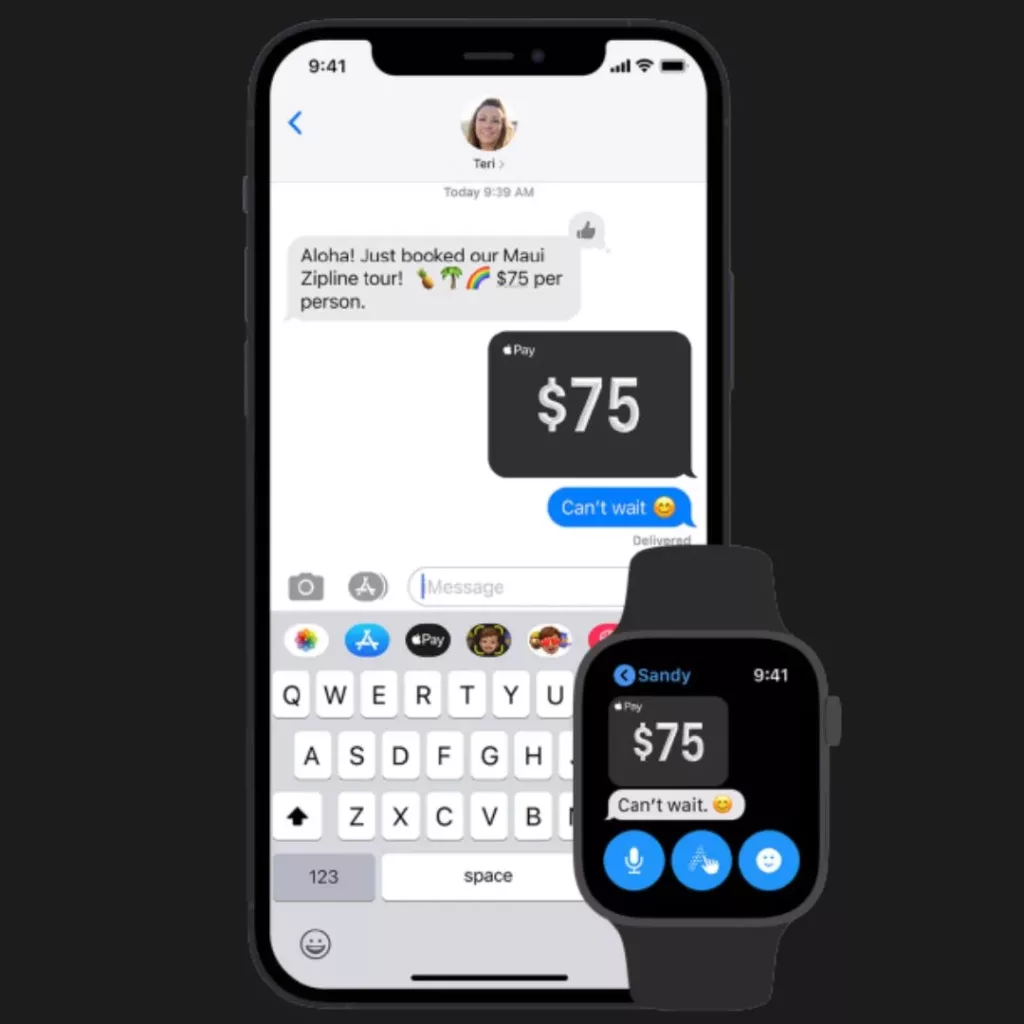 Brands have war, and it is nothing uncommon about it. Walmart does not want to accept other payment apps such as Apple Pay, Google Payments, and Samsung wallet.
This is straightforward; Walmart cannot keep track of users' data who pay at Walmart using other payment options. With Apple strengthening its privacy policies and limiting tracking of users' data, Walmart will not get marketing leads to promote its business further. This is not the case only with Apple pay; Walmart restricts other payment apps such as Google and Samsung wallets.
Walmart is also committed to MCX, a direct competitor to major payment apps such as Apple Pay. Merchant Customer Exchange and Company create QR codes for payments through mobile apps or wallets.
Also read: 7 Best Third-Party App Store Alternatives To Try
---
What Payment System Does Walmart Prefer?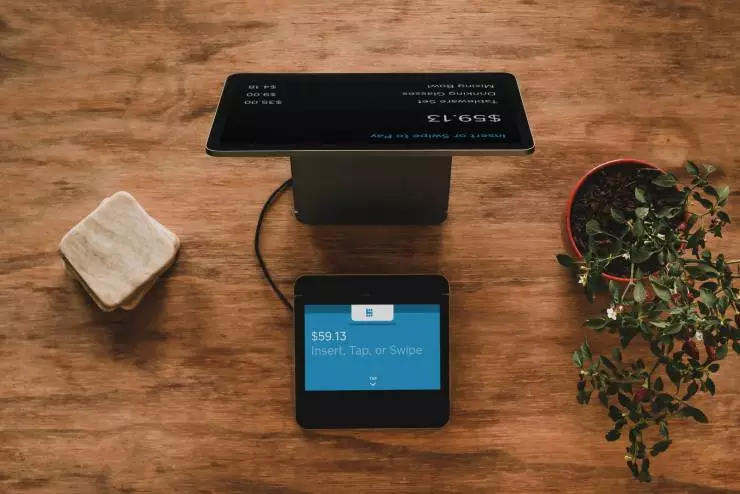 It's Walmart's own payment system, an app that can be used to pay for all the shopping at Walmart.
Walmart is actively promoting its payment app and encouraging users to download and use it. Digital wallets are the future of payment systems, and Walmart has a straight idea of monopolizing its stores with its own payment system.
When users opt to use Walmart's payment app, they can avail a 5% cashback or discount offer for the first 12 months. Yes, there are certain terms and conditions, but eventually, you are still getting benefitted.
This contact-free checkout option by Walmart is a good option, but restricting other contactless payment options can constrain the user's choice. They might have money stored in their PayPal account or Apple Pay wallet, which they would like to use for groceries or other shopping. With Walmart allowing only their payment app, the users would first transfer the money to the Walmart wallet and then use it.
---
Will Walmart Accept Apple Pay in the Future?
As per Walmart's spokesperson, it is evident that Walmart has no plans to use Apple Pay now and possibly ever in the future.
For all the faster contactless checkouts and online payments, you can use the Walmart pay app.
Besides, you can also use cards for in-present billing, and all types of cards are accepted at Walmart, including Visa, Discover, American Express, and MasterCard.
That said, Walmart Pay is the best option.
Also read: iPhone Camera Not Working or Freezes? Here is How to Fix it.
---
More About Walmart's Payment App | Walmart App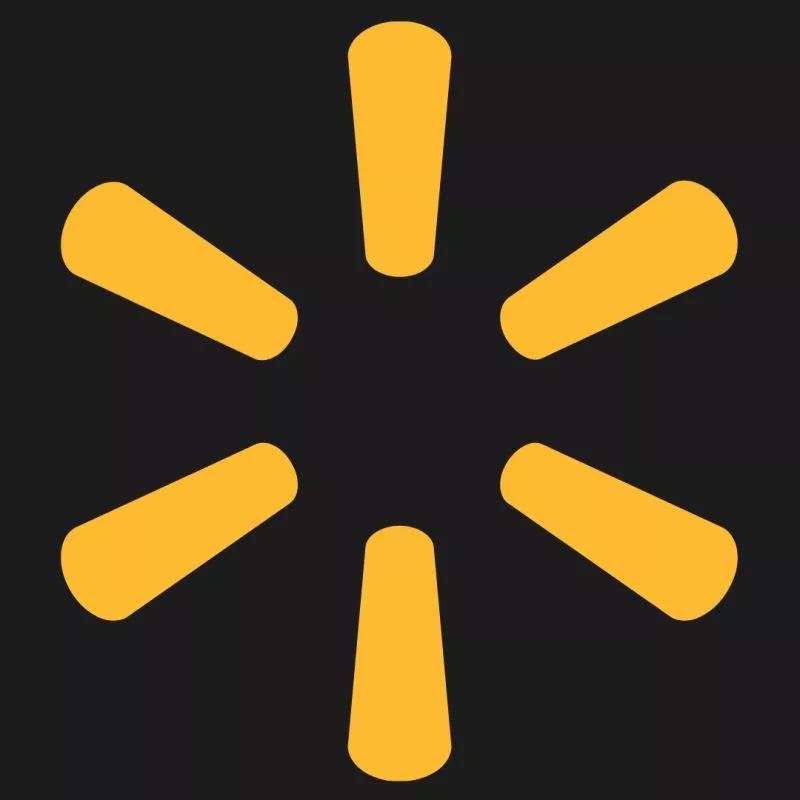 Download Walmart App
Walmart app gives you access to millions of store objects with an in-store shopping experience. With the Walmart app, you can browse your shopping needs like Amazon or Moment, pay contactless at any Walmart store, and access membership offers.
Features of the Walmart App
Shop anytime, anywhere, and save online.
Manage prescriptions with ease.
Millions of items are available with free delivery or store pickup.
Free delivery on eligible orders $35 and up.
Fresh groceries and more.
Smart in-store shopping.
Available at over 2,000 convenient locations.
Walmart Membership+ exclusive features
Pros
The in-store shopping experience at home with millions of products.
Discounted products compared to other online shopping platforms.
Contact-free checkout.
Available at over 2,000 convenient locations.
Cons
Does not take Apply pay and other mobile payment wallets.
Excludes oversized & freight items.
$35 min. Restrictions Apply.
---
How to Use Walmart Pay App for Contactless Checkout?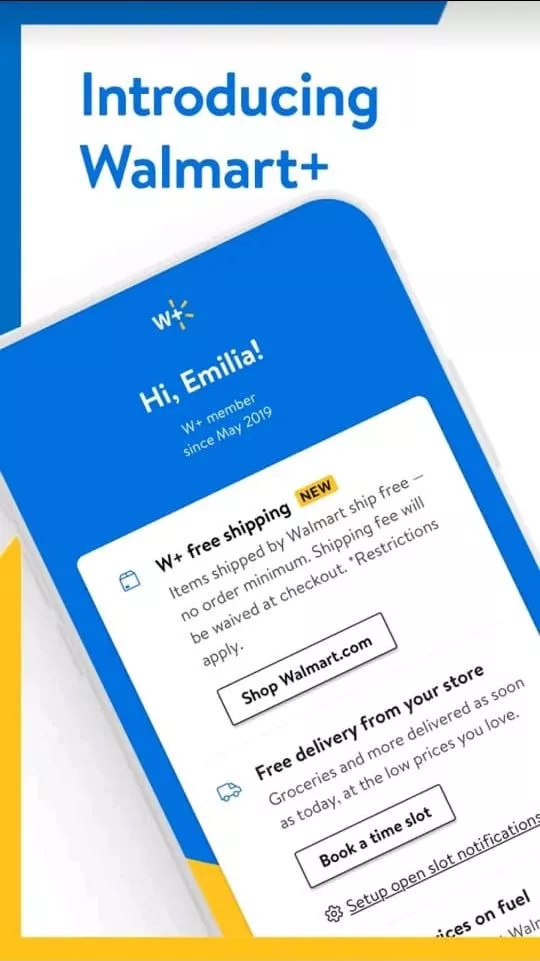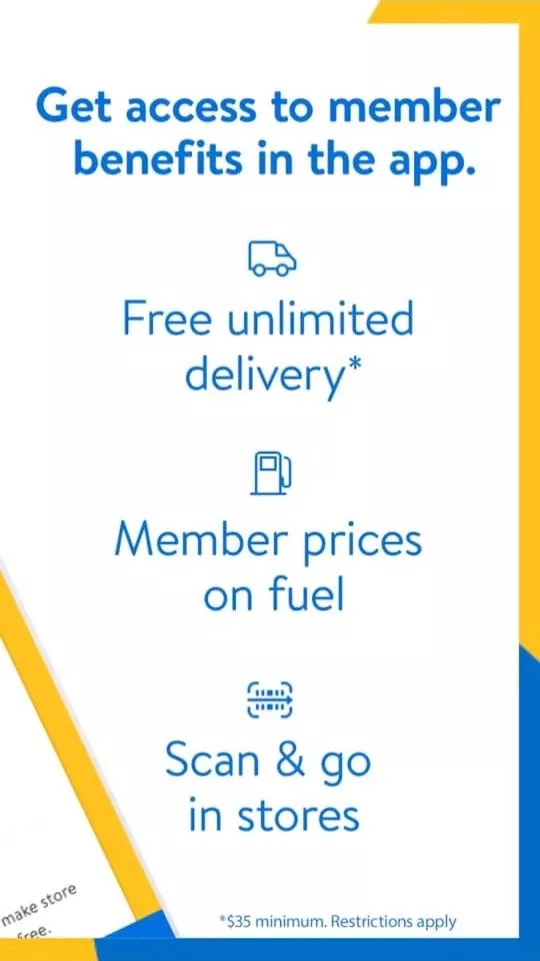 If you don't know or have a lesser idea about how to use the Walmart Pay app, follow the below steps –
Download the Walmart app on your Android or iOS device.
Once the app is downloaded, go to the services screen and then tap on Walmart pay.
If you are a new user, you will have to set up a Walmart pay account.
Follow the steps of instructions on the screen to register your card on the Walmart pay app.
After the setup is complete, head to the Walmart store, buy some goodies and scan the QR code using the camera icon in the app.
The payment process is complete.
The steps are the same for Android and iOS devices, and the UI is completely the same, so you will never mess it up. Ensure not to share or leave your iPhone or Android device unattended, as now it is connected with Walmart Pay. If you lose your device, anyone can buy goodies for themselves using your debit or credit card and put a huge debt on your credit report.
Also Read: 10 Best Free Logo Maker Apps for iPhone & iPad
---
How to Use Apple Pay at Walmart? The Alternate Way
Since Walmart does not accept Apple Pay, is there any other way?
There is an interesting way to use Apple Pay at Walmart, using the Ibotta app. This method only works on selected items at Walmart, for which you need to check offers before shopping.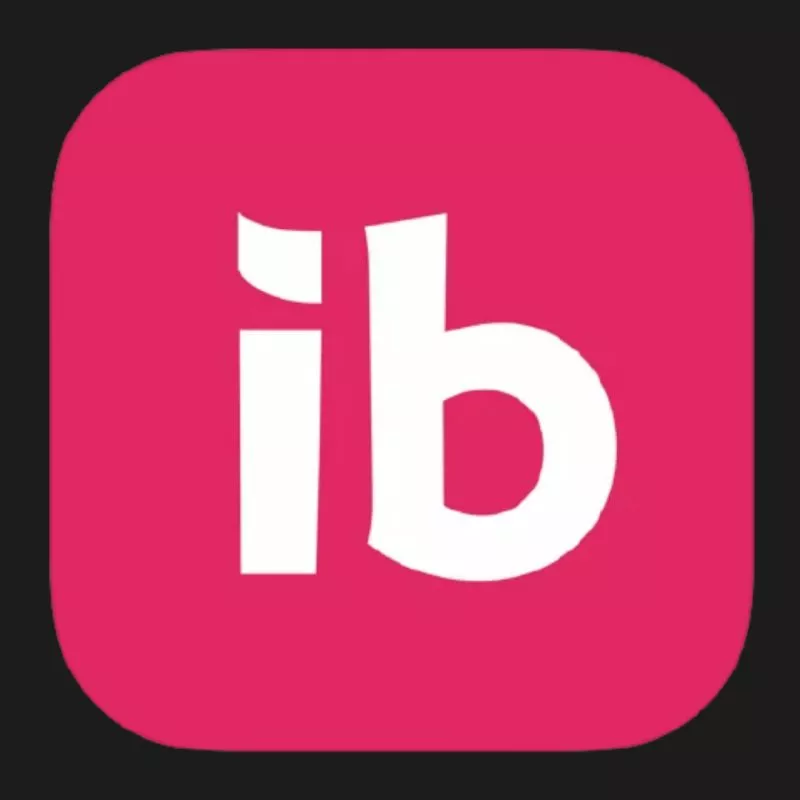 Download Ibotta App
With Ibotta, you can earn real cashback every time you shop online or in-store. Check Ibotta before you shop in-store or online, travel, dine out, or make a purchase in your favorite apps, and you can get rewarded with cashback.
How to use Ibotta app?
Download the Ibotta app on your iPhone or Android phone.
Check for offers and proceed to in-store or online shopping.
Authenticate Apple Pay on the Ibotta app.
Pay using Ibotta app at the checkout and avail of the 2% cash back offers.
Ibotta is an eCorp that provides cashback offers when you shop at various stores across the USA. This is one of the best alternatives to using Apple Pay at Walmart.
Besides Ibotta, you can also use Square Point, a third-party payment system accepted by Walmart. You can pair it up with Apple Pay and seamlessly use it at Walmart.
Also read: List of all iPhone Models: Every iPhone Model Since 2007
---
Popular Stores that Accept Apple Pay
Apple Pay is widely accepted by thousands of stores across and these also include some of the popular stores such as –
Acme Markets
Albertsons
Costco
Food Maxx
Publix
Safeway
Save Mart
Schnucks
Shop N Save
SuperValu
IKEA
Target
Walgreens
Whole Foods Markets
Winn Dixie
Offline stores such as IKEA and Target accept Apple Pay; several online stores and services also use Apple Pay as a payment method. Using Apple Pay, you can avail of 2% of the cashback offers on each purchase making your buying valuable and saving.
Some of the popular online stores and services are –
Best Buy
Disney
Dunkin' Donuts
Etsy
Fandango
Lyft
Panera
Sephora
Starbucks
Uber
Wish
Also read: Can Private Browsing be Traced on iPhone – A Brutal Truth
---
What are the Benefits of using Apple Pay?
Using Apple Pay is more beneficial than other online payment wallets such as Google or Samsung wallet. The reason is more secure transactions and records, which make shopping worry-free.
Unlike the card systems or remembering a Unique Pin, you can quickly access all the payments using a simple Touch ID or Face ID. Tap your phone and be ready to check out at thousands of stores.
Additionally, you do not have to worry about paper receipts; On Apple Pay, all your transactions are stored securely on your iPhone. So, you can always access them using your Touch ID, Face ID, or PIN.
That said, about secure access and transactions, let's talk about the benefits of offers and cashback you get using Apple Pay.
On Apple Pay, you get several money benefits, such as the best APR (Annual Percentage Rate) on pairing Apple Card with Apple Pay. This also opens up daily cashback purchase rewards, and also the credit repair burden is reduced.
Additionally, on every purchase, you can avail more savings. How? Because Apple Pay gives you 2% cashback instantly when you use it for payments at stores and additional savings when you use an Apple card with it.
You may also like to read,
---
Frequently Asked Questions [FAQs]
Does Walmart take Apple Pay?
No, Walmart does not accept Apple Pay, and you can instead use Walmart App to make your payments for online and offline Walmart outlets.
Will Walmart ever Accept Apple Pay?
Interestingly, as per Walmart's spokesperson, Walmart will never accept Apple Pay in the near future. Users can rather use the Walmart app to make their payments at Walmart stores.
What is the benefit of using the Walmart App for payments at Walmart?
There are a couple of features that are membership exclusives; you can check out contact-free, discounted pricing, and more.
Before You Leave
Get Our Prime Content Delivered to your Inbox for Free!! Join the Ever-Growing Community… Right Now.
Give this article a quick share,
---
Wrapping up: Walmart Does Not Take Apple Pay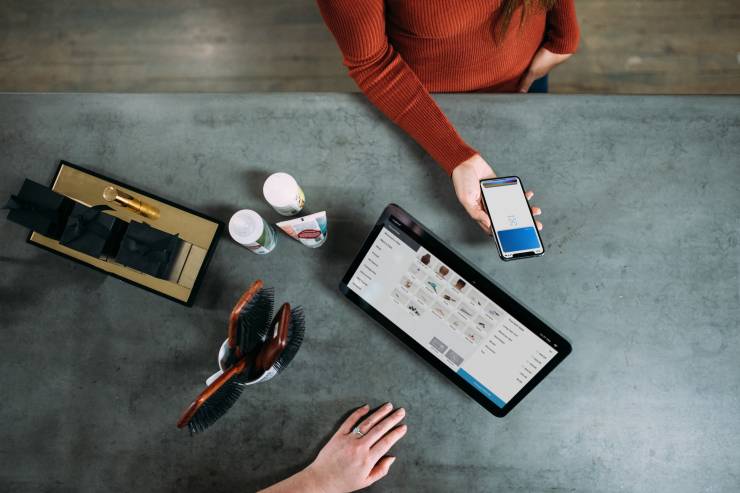 Apple Pay is not accepted at Walmart, and the reasons are simple, Walmart is monopolizing its own payment system. In addition, Walmart offers 5% cash back for the first year when you use Walmart app for payment at Walmart. As per Walmart Spokesperson, nowhere shortly, Walmart plans to use Apple Pay.
A few third-party apps like Ibotta and Square Point can be used to pay at Walmart with cashback offers. You can opt for them, but it is unsure how long Walmart will accept these payment wallets.
Though there are money-saving options and benefits of using Apple Pay (best when paired with Apple Card), Walmart does not accept Apple Pay.
I hope to have helped you with knowing if Walmart will take apple pay and will it ever be in the future. If you have some interesting takeaways on this, do let me know in the comment section. If you like this article, do give this a quick share on your social media handles, and do tag us. Also, join our Telegram channel, Facebook page, and Twitter to never miss a quick update.
Some Catchy Line to Grab your Attention
Get Our Prime Content Delivered to your Inbox for Free!! Join the Ever-Growing Community… Right Now.