A logo helps the brand create its own identity and emotionally connect to its audience, so one needs to design their logo carefully. Most of the bigger brands have photoshop experts who design logos for them, and hiring a photoshop expert can be expensive for small businesses. But there is something which you can do, use a logo maker app on your iPhone. Here are the best logo maker app for iPhone and iPad to create your brand, gaming, or other logos.
Also read: How to Get iPad Engraving in India and Should You Get it done?
Logo making apps have been around for quite a time, but they trick you into paying after designing your logo; This is when you are using premium templates, themes, or other elements.
Designing tools like Desygner have free templates and elements that help you design logos on your own. All you need to do is make a few changes, and the logo is ready in a few minutes.
Also read: Best Video Editing Apps
We know how much a logo matters to create an identity which is why we curated a list of the 10 best logo maker apps you can download on iPhone or iPad to design a logo on your own. That said, let's get started.
10 Best Apps to Create/Design Logo on Your Own
Designing a logo is not that tough, and it turns out to be the best when you are creative. Even when you are not, you can use free templates to gain inspiration and create your logos. In the following list, apps like Desygner and Canva have free templates that help you to create a logo without much effort.
1. Vectornator: Vector Design | For Professional Logo Designers
Price: Free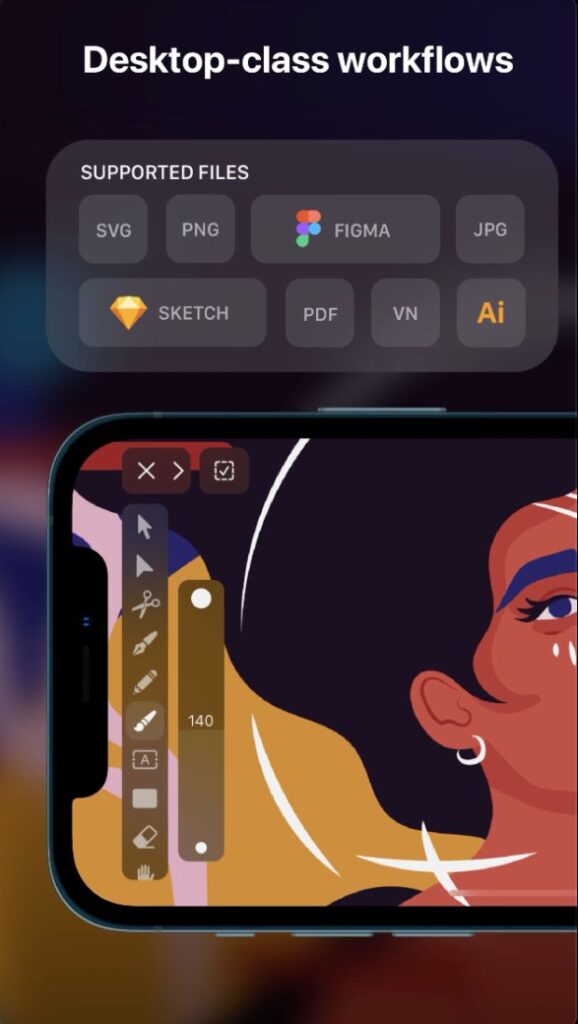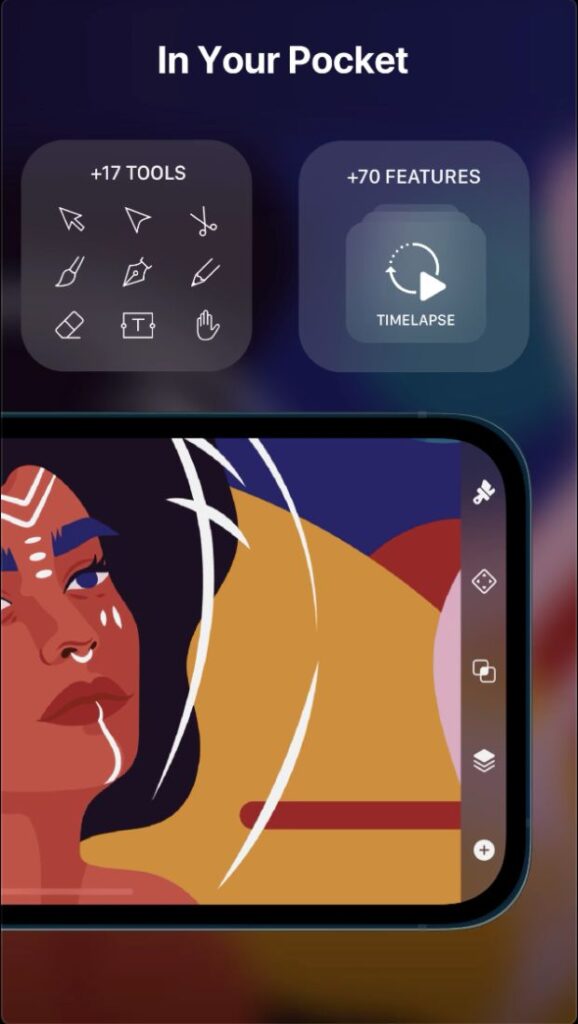 Vectornator is one of the top logo designing apps that iPad users are grateful for. It allows you to sketch, create logos, design new art, and do many other things with the help of the Apple Pencil.
Not only iPad, but Vectornator is also available for iPhone and macOS devices for free. This app works great as it allows you to use images, elements, shapes, brushes, and a dozen more tools to create stunning logos. Besides, it does restrict users to having an Apple Pencil to create or design logos.
One of the reasons why we love Vectornator is because of the flexibility and design options that are available with it. Along with creating logos, you can also use the Vectornator app to create iPhone mockups, sketches, art, and other designs.
What we don't like is there is no templates option; you have to create everything from scratch, which is contradictory best for creative users.
Also read: How to Create Memoji and Save it on iPhone [Simple Guide]
---
2. Desygner App: Design Any Graphic
Price: Freemium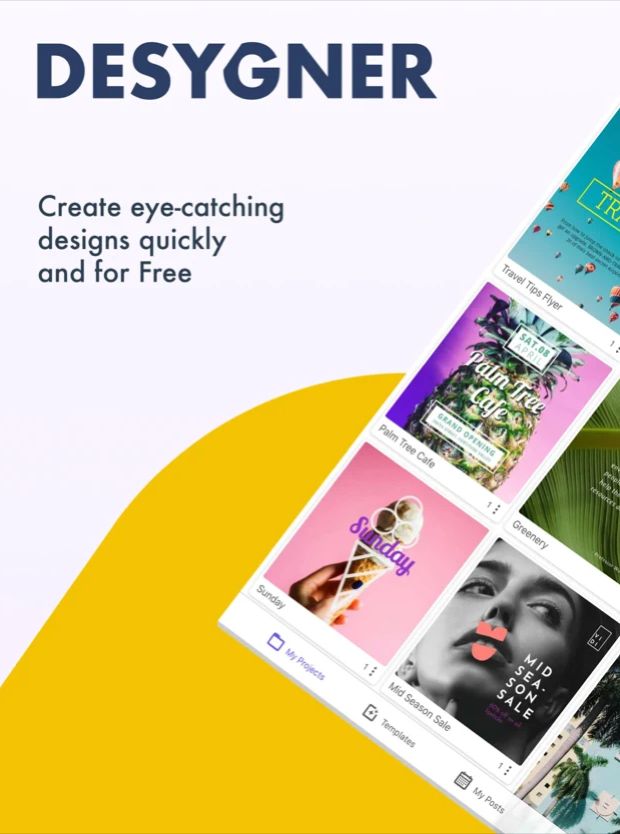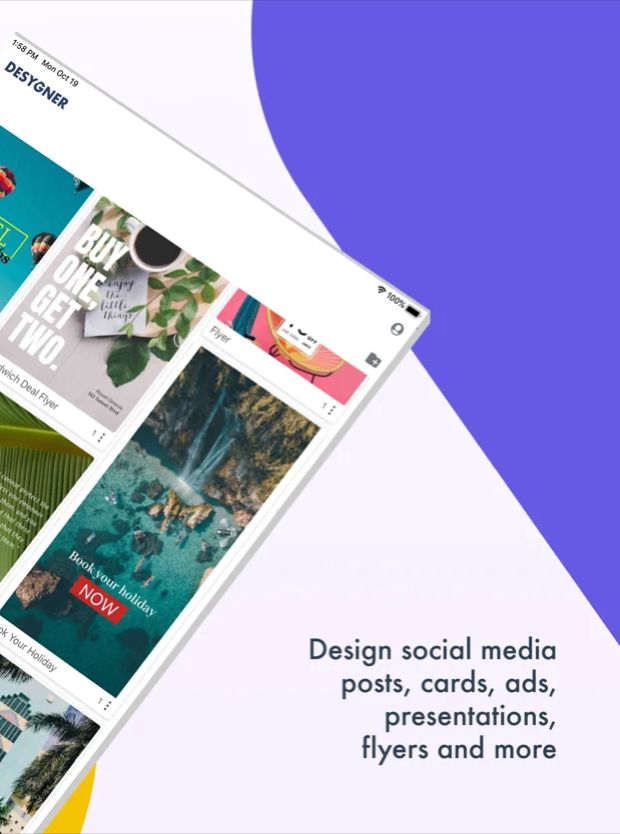 Desygner app is the easiest and best graphic design app. It is featured in Forbes and is the #1 free option for iPhone and iPad devices. The app helps you create stunning logos from scratch, and if you are not an expert or have just started, you can create logos using the free templates.
The Desygner app is one of the best tools because you don't necessarily have to pay to get started. You can access millions of elements and graphics, Royalty-free images, and thousands of templates.
This app is also best for creating other graphics such as blog banners, Instagram, Facebook and other social media posts, and a few more dozens of options. It is available for free on iOS and Android platforms, and you can switch to a professional subscription to access all the features.
Also read: Best Notes Apps for iPad and iPhone
---
3. Canva: Design Made Easy
Price: Freemium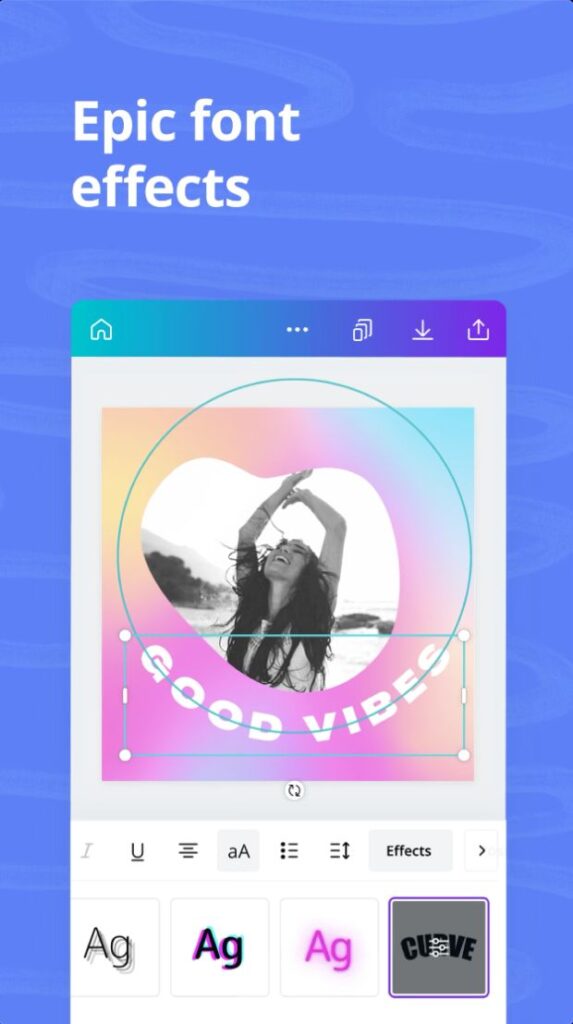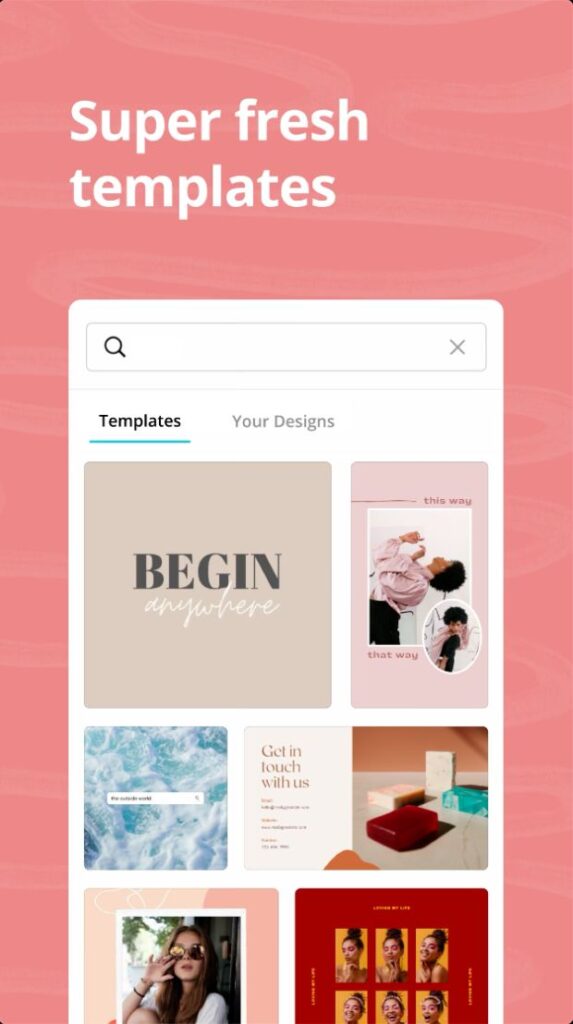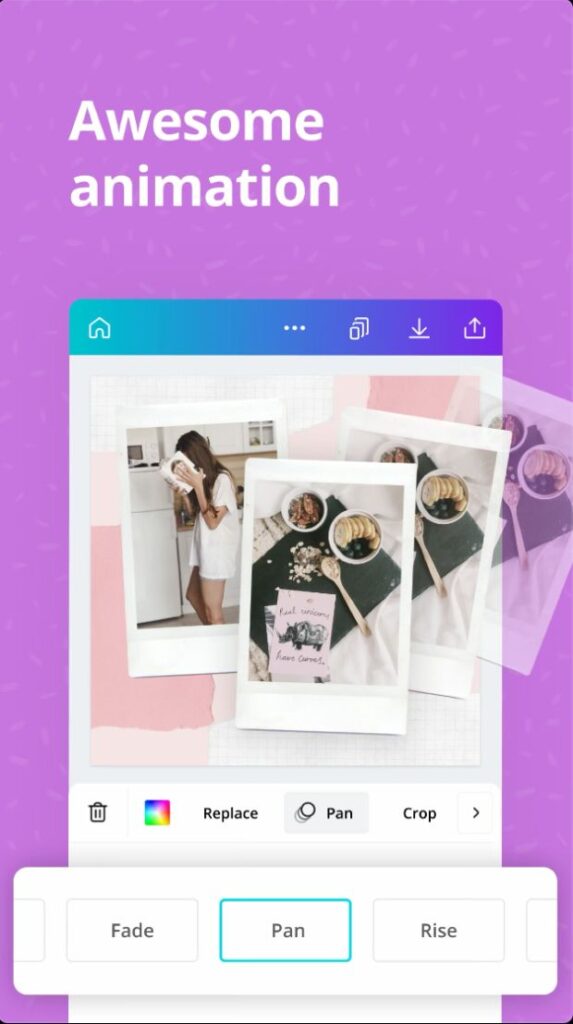 Canva is one of the freemium tools to design or create your logos. It is one of the best freemium logo designing tools and design or graphics tools. It is available for multiple platforms such as IOS and Android devices. Besides, you can also use it on PC and Mac workstations using the Canva website.
The reason Canva is one of the popular graphic designing tools is free templates and elements. It gives you access to thousands of royalty-free images, and it is best when you use it on a PC/Mac workstation.
Though it is one of the best apps for designing logos, you can find the Canva App to work a bit slow on older iPhones. This is because older iPhones such as the iPhone models launched before iPhone 8 have lesser RAM and CPU speed. You may find the Canva app to work slow on these iPhones, and for models above iPhone 11 can use the Canva App to create logos seamlessly.
---
4. Logo Maker – Create a Design
Price: Freemium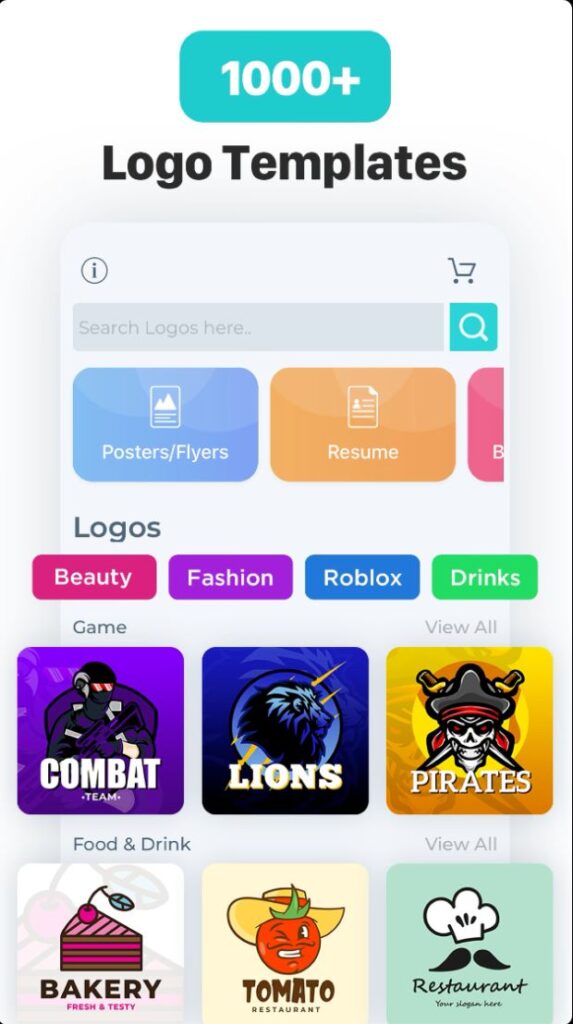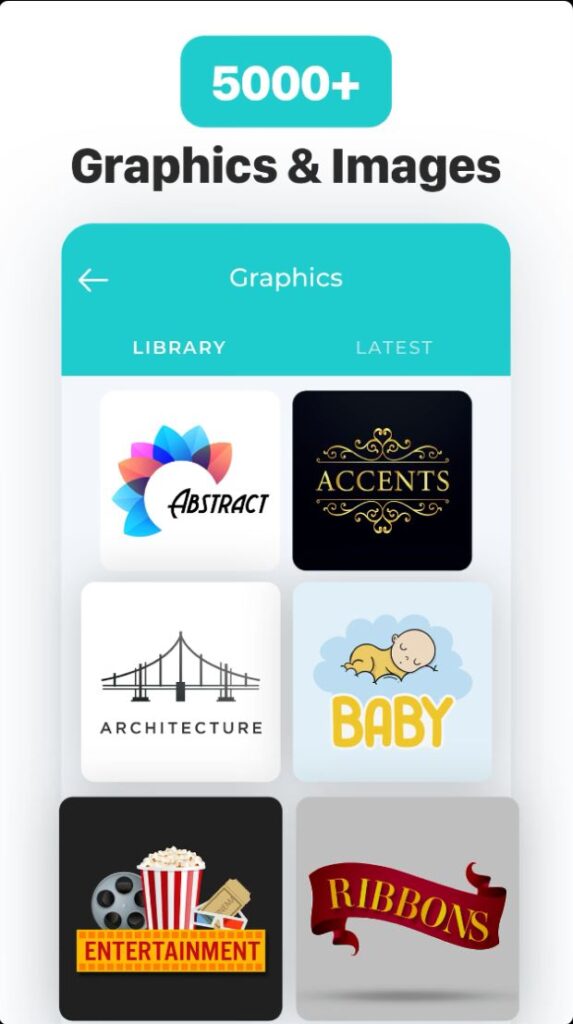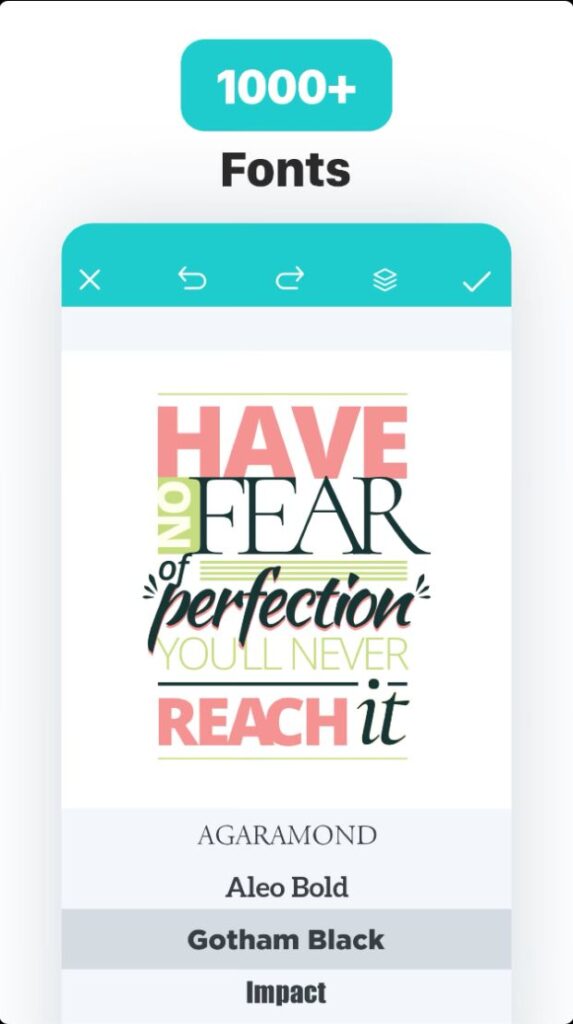 When you want to make a powerful logo for your brand or business, it is important to have creativity and know which tool to use. If you are good at something else and designing a logo is not your cup of tea, the Logo maker app will wrong you.
The Logo maker app for iPhone is well-known for its creative templates and design options. You get access to 100+ templates that allow you to create powerful and creative logos without designing them from scratch.
This logo making app for iPhone and iPad is not completely free; you need to pay after the 3 days trial period. The price of a Logo Maker subscription is $4.99/Week or $39.99/Year. These are auto-renewals, so if you are unsatisfied with using them, remember to cancel the subscription before the next renewal.
Also read: How To Share WiFi Password on Apple devices without Third-Party Apps
---
5. Logoscopic Studio – Logo Maker App for iPhone/iPad
Price: Freemium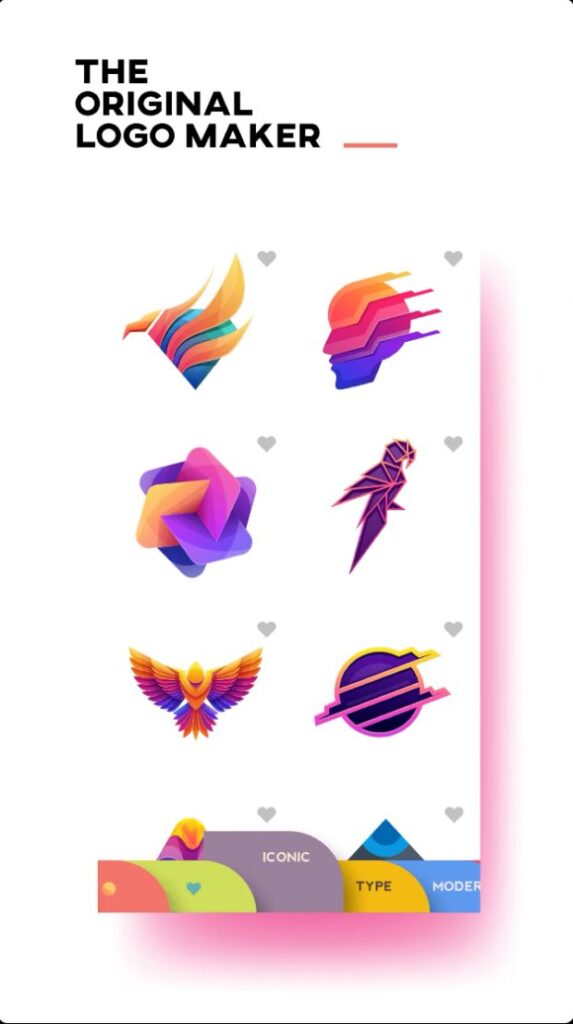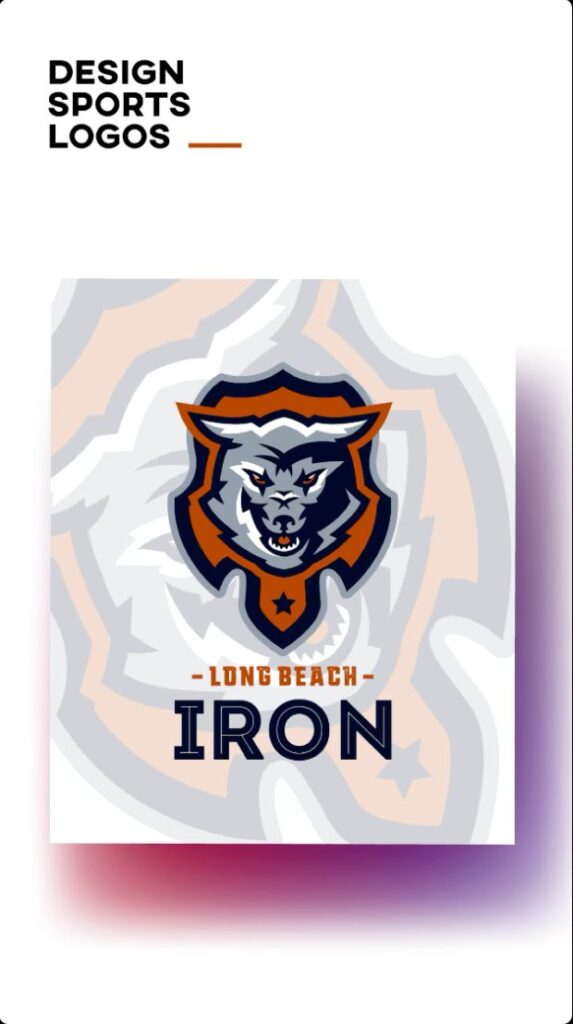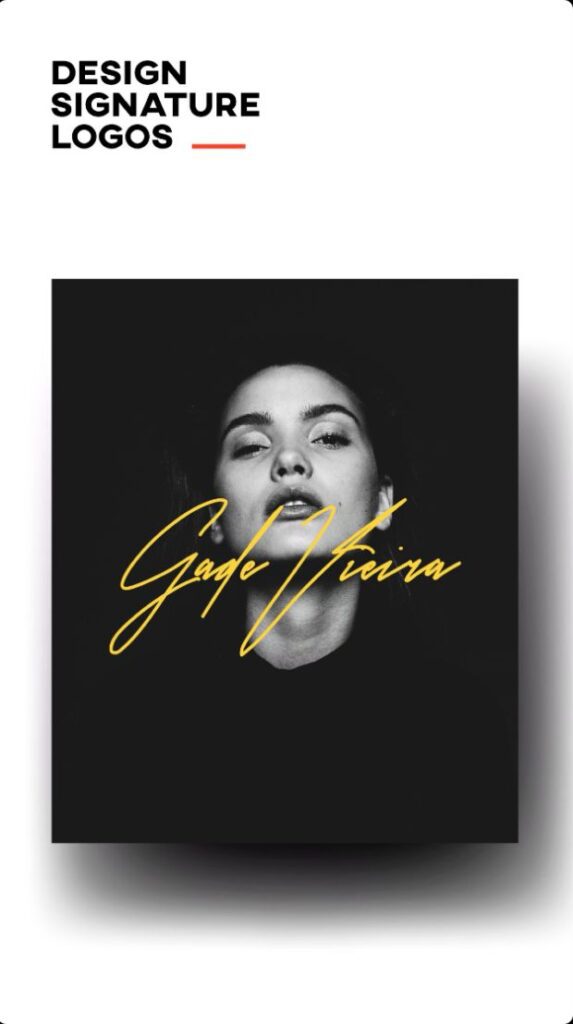 Logoscopic Studio is a professional logo maker app that helps you create stunning logos with the help of advanced editing tools. This powerful logo design helps you visualise and communicate your business with a creative logo without the need for any prior design expThis logo maker app features 200+ fonts, advanced editing tools, backgrounds, unlimited active projects, export into multiple formats.
There are thousands of logo templates that you can use to recolour and customise logos or combine several logos to make a single logo. So, you can export logos in any format for use in multiple spaces or platforms such as YouTube, clothing, Website, and more.
You can also choose logos based on preferred categories –
Iconic
Modern
Watercolor
Lettermark
Sports
Geometric
Wordmark
Industry-specific
Lifestyle-specific
The LogoScopic Studio app is a freemium app that can be downloaded for free and upgraded to premium for accessing pro templates and elements.
---
6. Logo Maker | Design Creator
Price: Freemium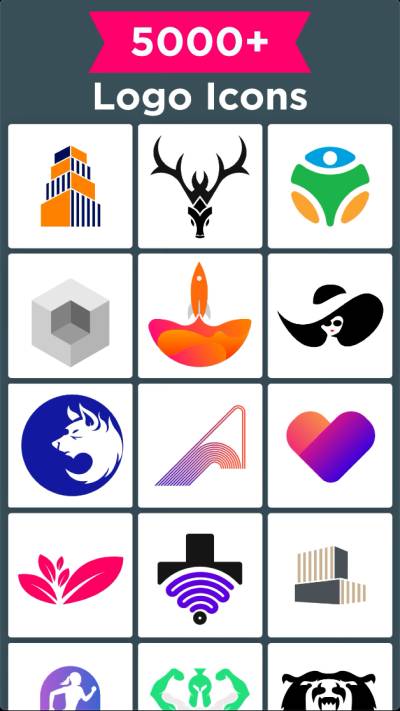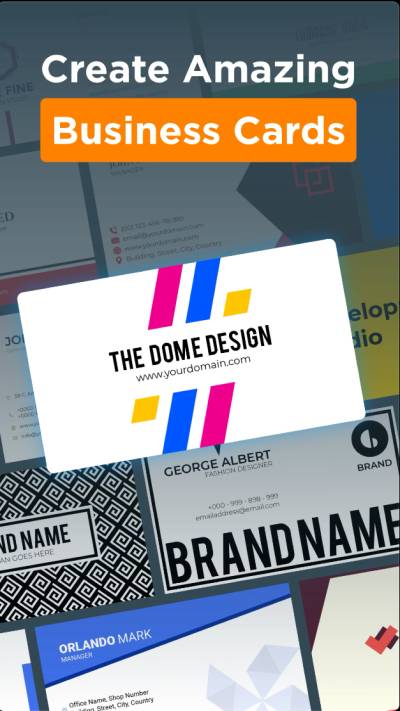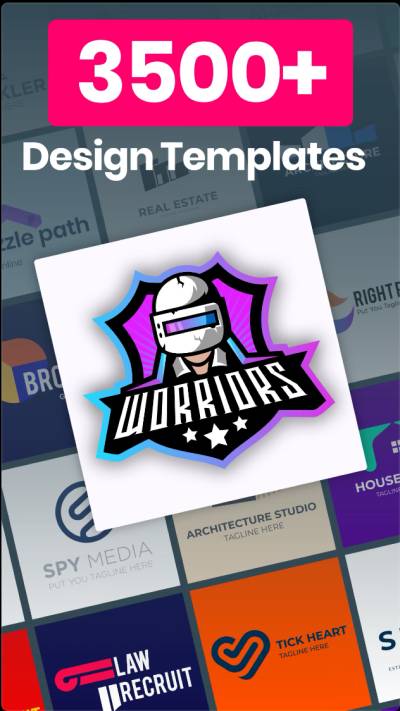 Logo Maker and Design Creator app for iPhone and iPad is best for those who want to create professional logos for gaming, business, YouTube, and more. The Logo maker app is also perfect for designing business cards or professional logos without prior design experience.
Logo maker app gives you access to thousands of free templates and resources. With the Logo Maker app, you get access to –
More than 2000 logo templates.
Access to 5000+ icons and 30+ logo categories.
100+ backgrounds, fonts and overlays.
Editable and customisable templates.
Create professional logos with the help of advance editing tools.
Logo maker is a freemium app, and you need to subscribe to the premium subscription to get access to professional templates and resources.
Also read: iPhone Camera Not Working or Freezes? Here is How to Fix it.
---
7. Adobe Creative Cloud Express
Price: Freemium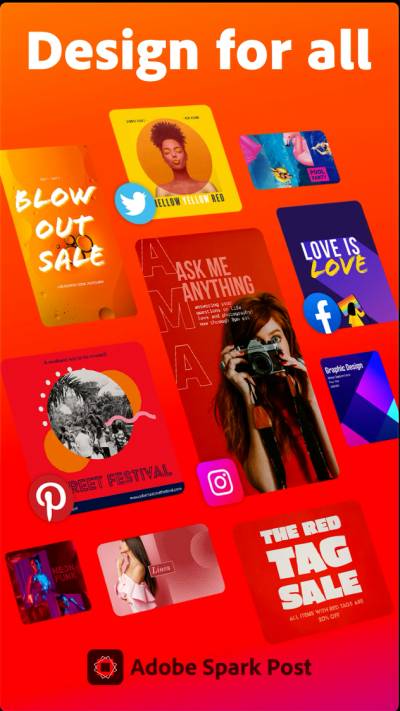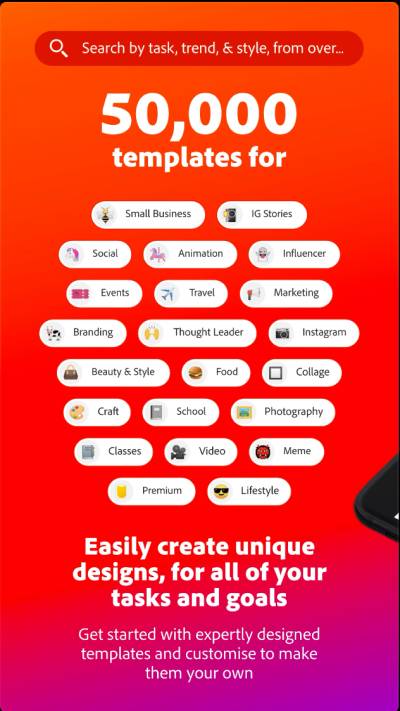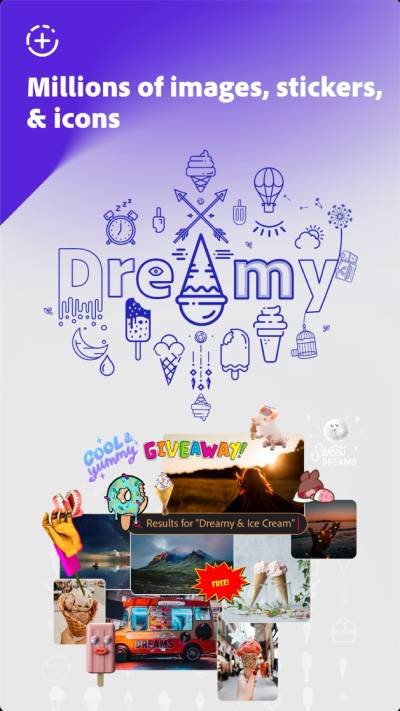 Adobe Creative Cloud Express is in the limelight of the list of best apps for designing logos or creating graphics. No doubt it is one of the professional logo designing apps; it is tied with many features.
The best part of using Adobe Creative Cloud Express for creating logos is access to free and exclusive professionally designed templates, filters, fonts, shapes, and icons.
Adobe Express also syncs your data across all the devices for you to use it on any device with comfort. Besides, you can upload photos, videos, and text and remix with professionally designed templates, filters and icons.
Unlike other logo apps, Express is specifically designed for creating professional logos.
---
8. Over: Graphic Design Maker
Price: Freemium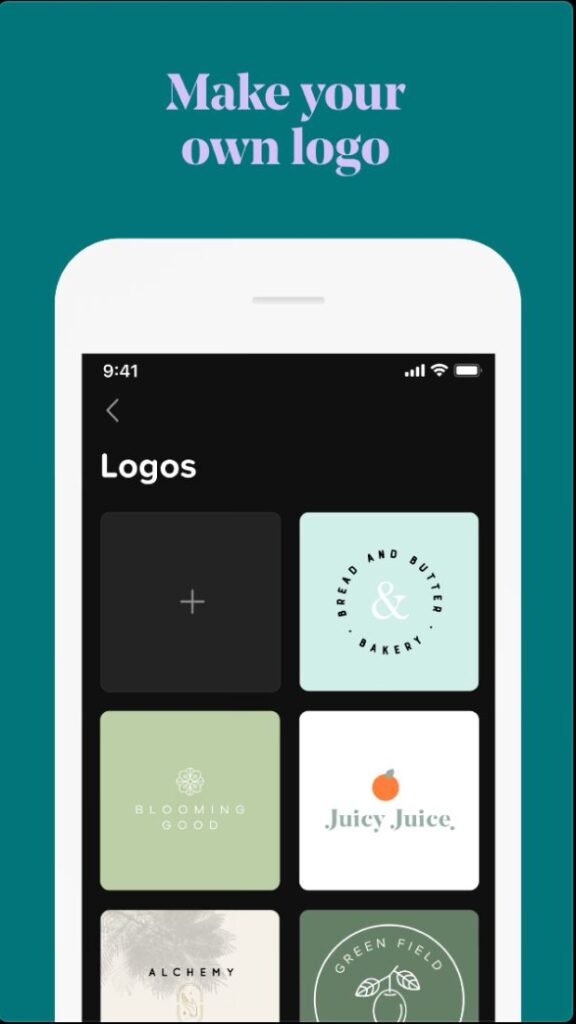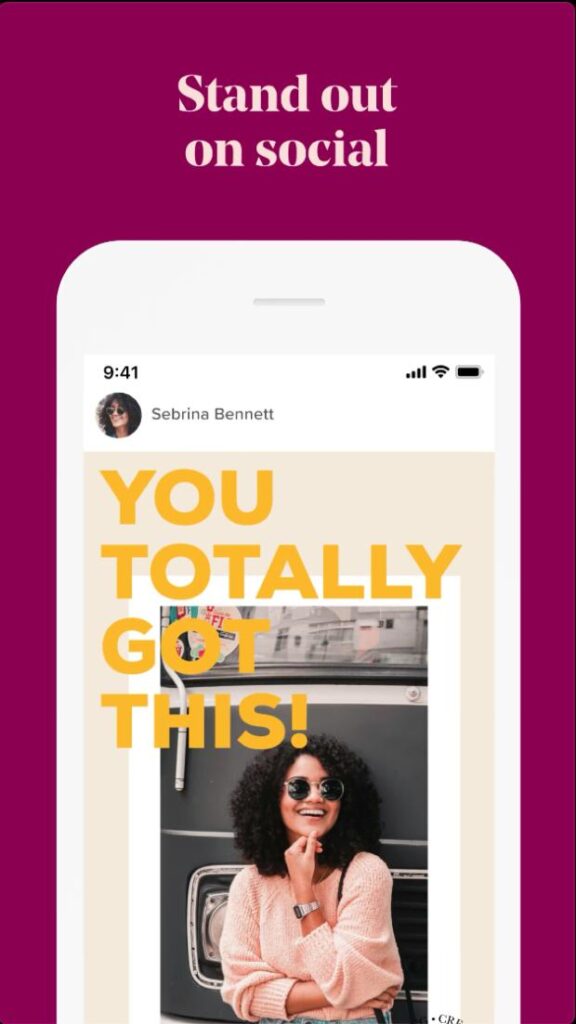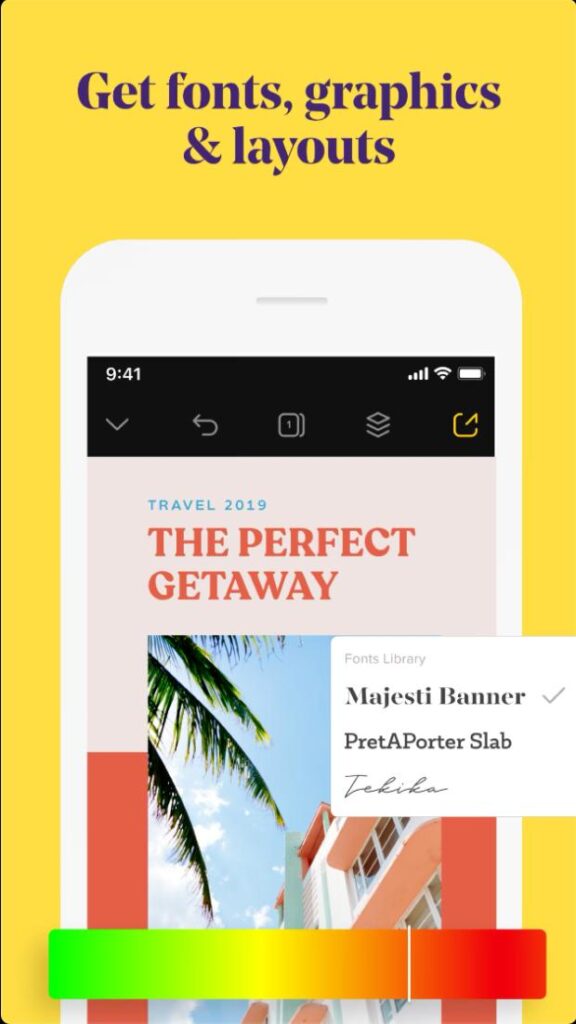 Over is one of the underrated graphic designer and logo creator apps for iPhone and iPad devices. It is loaded with features for creating stunning graphics for social media, business, and branding.
With Over, one can get access to –
Design faster with readymade templates and layouts.
Access to 1700+ templates.
67000 resources and elements to create stunning logos.
Unlimited access to a large selection of stock images
New templates every day.
Over is not only a logo maker app for iPhone or iPad; it does more than making a logo. You can create flyers, posters, social media graphics, and more.
Also read: Can Private Browsing be Traced on iPhone – A Brutal Truth
---
9. VanillaPen: Design Studio
Price: Freemium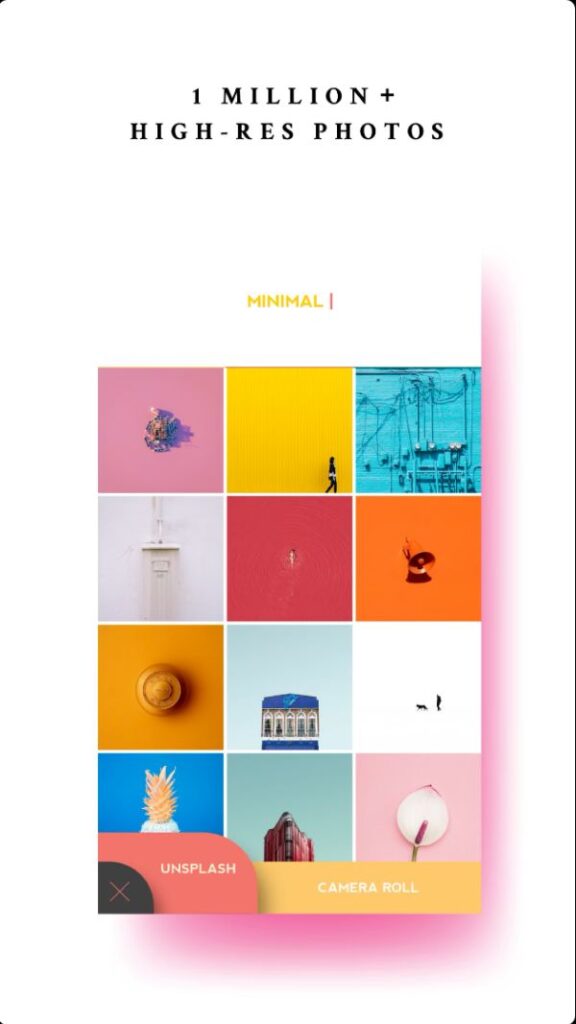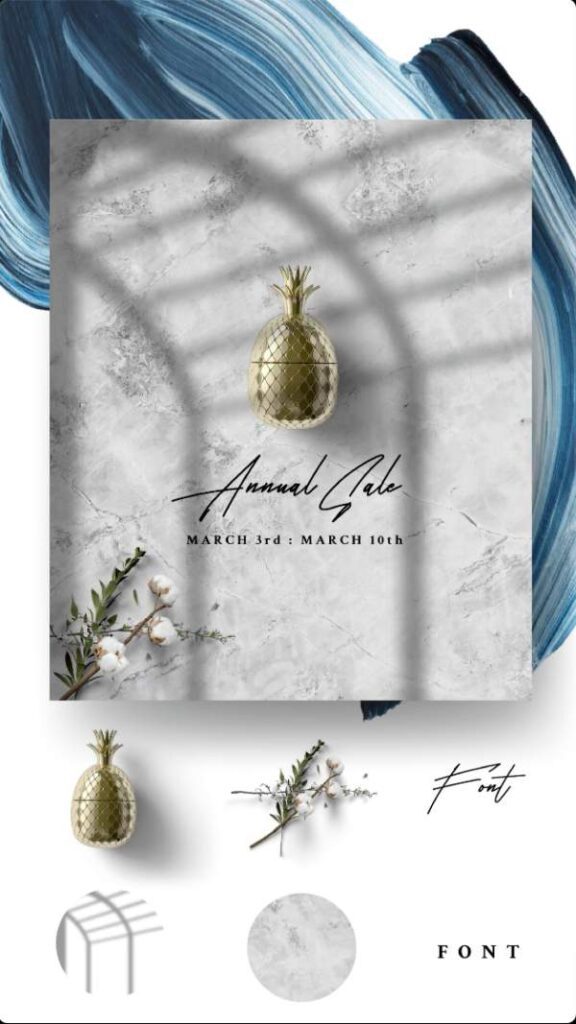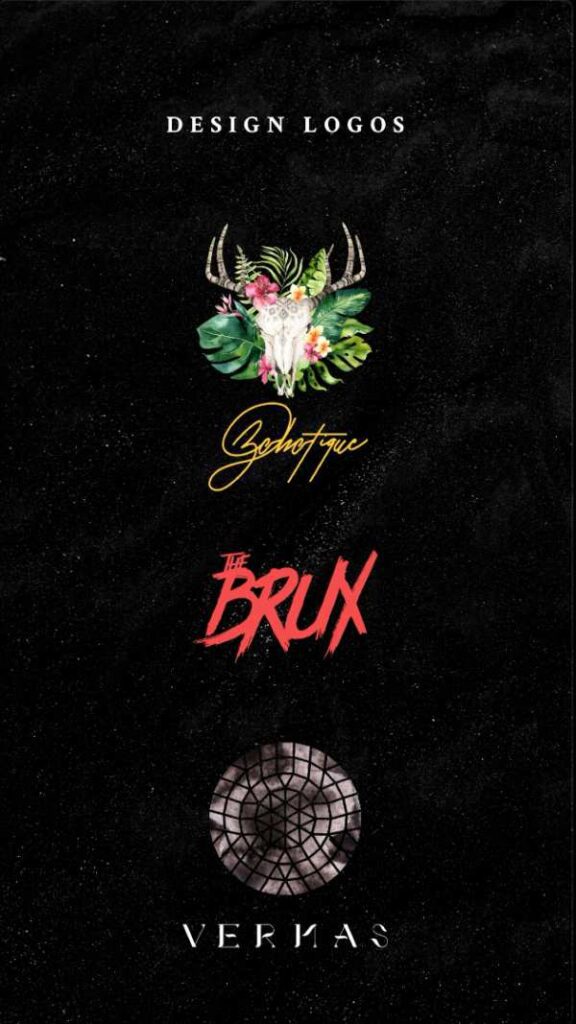 VanillaPen is a freemium logo creator and designer app for creating professional logos without any design experience.
The VanillaPen designer app is no rocket science; it is simple to use but loaded with dozens of advanced editing tools and features. Besides, the resources include 1 million+ elements to use for creating professional logos.
VanillaPen designer app is a freemium tool, and you get a free 7 days trial to a premium subscription.
---
10. Logo Maker Shop
Price: Freemium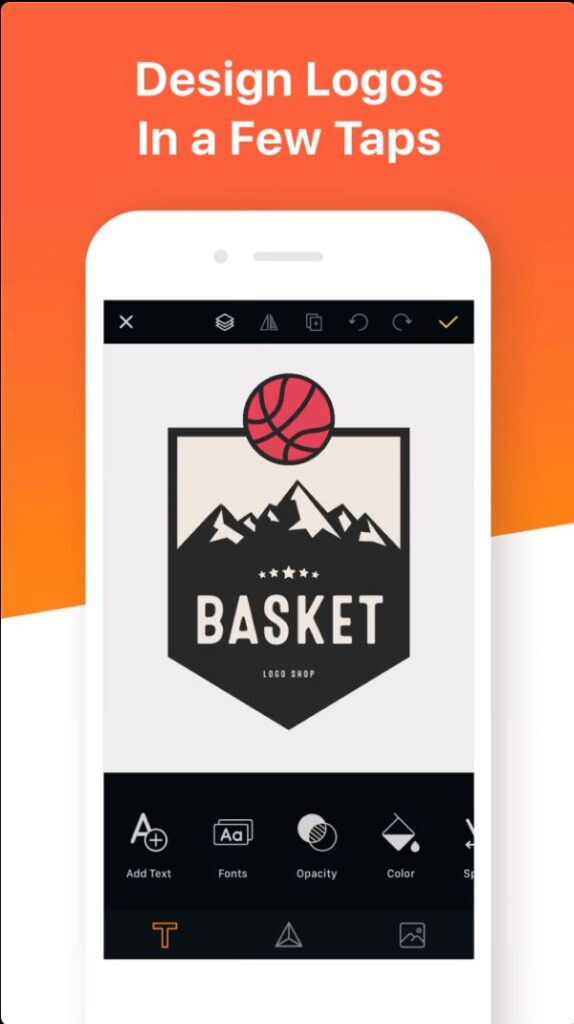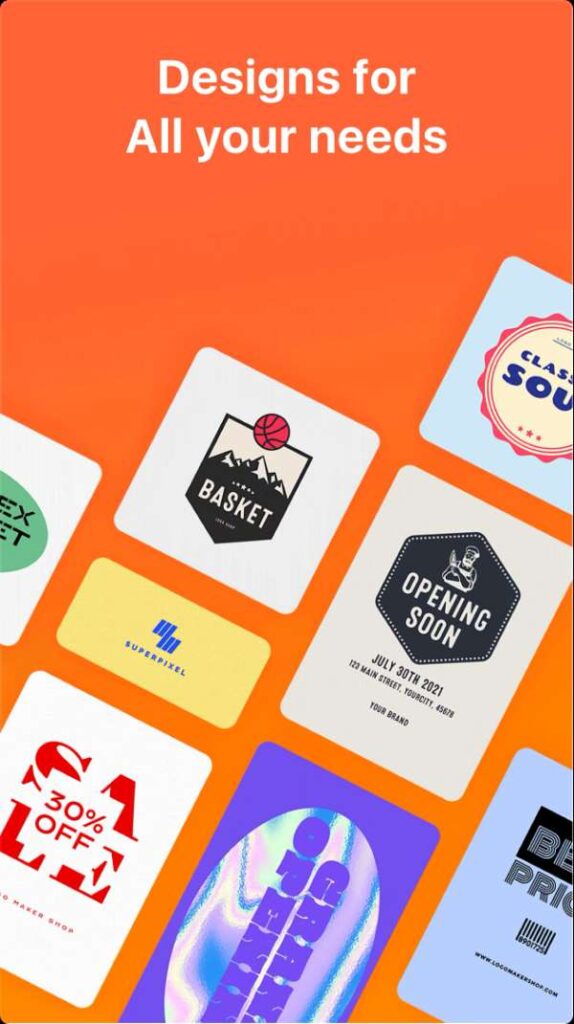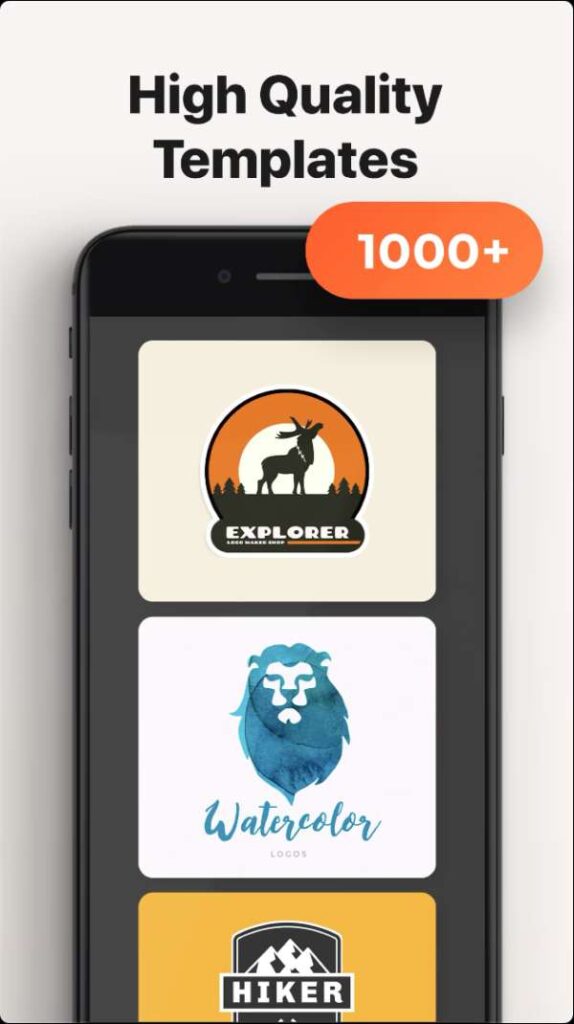 Logo Maker Shop is one of the best apps to create logos on your iPhone and iPad devices. Made specifically for creating logos with advanced tools.
With Logo Maker Shop, you get access to –
1000+ Pre-Made logo templates.
5000+ design resources.
Edit your logo anytime and anywhere.
Auto-save your logo.
Undo/Redo changes.
Export logos in high resolution.
Logo maker shop is a freemium app and a premium subscription gives you access to unlimited access to pro features and elements.
---
Frequently Asked Questions
Which is the best logo maker for iPad?
Vectornator is the best app for creating logos and it is for professional logo designers. Besides, it is one of the free logo making apps that help you create logos on all the major Apple platforms (iPhone, iPad, and Mac).
Which is the best logo maker app for iPhone?
Logo Maker and Logoscopic Studio are the best apps for creating and designing logos on your iPhone and iPad.
Can you make the logo online?
Yes, websites like Desygner and Canva are the best to create logos online and for free.
You may also like,
Conclusion
When you want to create logos for your business or brand, it is important to choose the right App. In our list of best logo maker apps for iPhone, we listed out the best apps you can use to create logos without spending a huge amount on logo designers or paid tools. Liked the list? Do share it and comment down your favourite app from the list.
Some Catchy Line to Grab your Attention
Get Our Prime Content Delivered to your Inbox for Free!! Join the Ever-Growing Community… Right Now.