Video content is the most popular niche in the market after a lot of people committing themselves to the platform like YouTube, Instagram, and TikTok as Influencers. The best way to engage with your audience is to present them with great content. If you are in the video niche for any platform on the internet then you need the free video editing apps to bring out the most attractive interest from your audience.
But which are the best video editing apps? Should you buy premium video editor apps or are there any free and best video apps?
We have made a complete list of video apps makers for all the devices which are the best video editing apps. This list includes premium, free and why should try them.
List of 10 Best and Free Video Editing Apps
Adobe Premiere Rush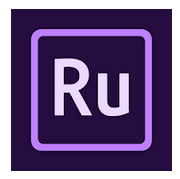 Adobe premiere rush is the best cross-platform video editing app for newbies in the market. It is simple to use and on the go the video editor app. 
You can use it on Desktop, Apple iPhones, and also on Android devices. It is a freemium app and you can give a try on the free version before buying the paid version of this video app.
The features are quite helpful to make attractive and captivating videos for YouTube and other video app platforms and share them directly from the app. The UI is quite simple and impressive and all the tools are readily available on sight.
With Adobe premiere rush you can edit and share your videos directly from your smartphone. Also, this video app allows cross-platform syncing that helps you to edit your video from any device.
You can edit your video clips, add sounds available by adobe, and also enter text and transition graphics with simple clicks.
Also read: 8 Best App Lock Apps For Your Android Device
Using this video editor you can export videos for any social media platform with different aspect ratios directly with a single button click.
When you first open adobe premiere rush you get an interactive tour to start your fresh and new project. You can easily import your clips and also rearrange them on the timeline by simply dragging it.
You can then add multiple motion graphics and transition effects from the built-in presets. Also, you can add multiple voice-overs and enhance them using tools.
If you are into v-log then you must be willing to add your voice in multiple sections.
Good News!!
With the help of Adobe premiere rush, you can add your voice with a built-in mic. If you are a fast-paced video editor then you must be willing to have such on the go features.
I don't recommend it for android users but thumbs up for apple users.
Key Features –
Cross-Platform
Built-in mic
Multiple Voiceovers
Great built-in presets
Pros –
Built-in Motion Graphics
Cross-platform
In-built mic
One-click multiple aspect ratios for different social media
Free version or Paid version?
Adobe Premiere rush is best for newbies and fast-paced video editors for social media platforms. It is loaded with a bunch of great features and inbuilt presets along with cloud storage which allows it to be used on cross-platform. The free version will be fair enough if you want to give a try but you cannot export more than 3 videos and get limited cloud storage of 2GB.
On the other side, with the paid version you get unlimited exports and 100GB of cloud storage. You can go for a paid version later and try a hands-on with the freebie to know if it works for you.
---
Go Pro (Official Video App)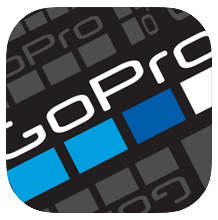 GoPro is a powerful video recording and editing tool. With GoPro video editor, you can capture moments and record them right away from your Hero or Max and fusion cameras.
It is a cross-platform app that allows you to edit your GoPro clips on Pc and mobile devices on the go. Not only edit your video clips with this video editor but also control your GoPro with the mobile application.
With the GoPro app for Android and IOS devices, You can control your GoPro camera functions from a distance. This gives you the freedom to shoot in your creative perspective from a distance. You can easily adjust settings and start or stop recording from your mobile device with the help of GoPro Video editor.
Also read: 21 Best MacBook Pro Accessories
As a video filmer at times you may wish to offload certain clips by trimming them but you cannot edit on the go until GoPro video editor. You can save space by trimming clips and editing them on the go with the free mobile video editing platform of GoPro.
Editing has never been so easy without this video editing app. With built-in 20+ themes, you can instantly edit a shareable vlog right after you shoot it.
These inbuilt themes also include audio files, motion graphics, and transitions. The only disadvantage with these themes is that they are not editable.
Is it even right to call it a GoPro if you don't shoot at least one 360 degrees footage?
You can choose the right frame on your GoPro video editor app and capture a perfect 360-degree video. Also, adjusting the video horizon is one of the crucial parts of balancing. No matter if you are recording cyclist, stunt guy, or a commercial shoot. It is important that the video horizon is balanced and that's where the app comes in handy.
Also read: 7 Methods to Transfer Files From Android to PC
Often, we wish to freeze clips for a longer time and most of the video apps manage it very well. GoPro is one of such video editor where you can freeze frames for a longer time and also reframe it for better shots.
Sharing videos directly on your social accounts have never been so easy. With the GoPro video app, you can directly share your video on social media. This video editing app also gives you privileges to go live and stream on your social media account directly from the GoPro app.
With the GoPro Plus subscription, you get many perks such as more editable themes, transitions, and unlimited cloud storage. The GoPro app is supported on all the devices including your PC and Android devices.
GoPro Compatible Cameras –
HERO8
MAX
HERO7
Fusion
HERO6
HERO (2018)
HERO5
HERO4
HERO Session
HERO3+
HERO3
HERO+
Key Features –
Control your GoPro from a distance
Epic Edits
Horizon leveling
One-click social share
Pros –
Stream it live on social media from the mobile device.
Edit instantly on the go
Level video horizons
20+ built-in themes, transitions, and music
Cons –
Should have a compatible camera
Cannot edit themes on the free version
---
LumaFusion – Pro Video Editing Made Ease (Paid)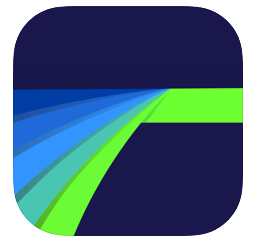 Lumafusion is a powerful video editing software for ios devices which gives you the freedom to edit in most of your most creative way.
Rated as the most popular video editing app for apple devices, It gives a total head start for all the newbies and professional tools for pro filmers and editors.
With a helpful project manager, you can right away create videos for different aspect ratios depending on your favorite social media. You get a bunch of aspect ratios including square and film to direct a perfect video.
Something I love about this video app is the way you can organize your media and projects. With LumaFusion, you can color tag your media and also duplicate and sort them quite easily.
Also read: Best GBA Emulators For Android & PC – Free & Paid GBA EMU
Do you know that with LumaFusion you can truly adjust your frame rates from 18 to 60fps? Yes, I believe this is the first-ever mobile video editing app that allows you to adjust and edit such lower frames. Also, to mention that this range also includes 29.97 fps and 59.94 fps.
But why do you encounter 29.97 and 59.94 fps while editing your videos?
The answer might shock you but your camera shoots in 29.97 fps and not 30 fps. The reason for this uncomfortable change was the frequency spectrum was bandwidth and resolution adjustments. Black and white televisions were broadcasted on 30FPS and engineers needed not to change these values and introduce the color tv. For this specific reason, they reduced 30fps to 29.97 FPS which did minimal damage.
Something which grabs my attention is Dozens of royalty-free music, loops, sound fx, videos, and backgrounds that can be used for free on this video editor app.
Also read: Download Momo App Player Android Emulator[English] – Windows Pc
As I mentioned earlier, LumaFusion is a powerful and professional video app. It supports 6 audio/video tracks for photos, videos, and graphics. You can also add narrations, music, and sound effects.
You can choose and add dozens of transitions from the built-in themes and also you get powerful color correction tools. From dozens of layer effects and unlimited keyframes, you can make a desirable video.
Video apps for the mobile platform have never been so interactive until LumaFusion introduced Slow and Fast motions. With this video editing app, you get to edit video in forward and reverse order and also create smooth slow motion with 120 and 240FPS.
Overall, It is by far the best video editor loaded with a lot of features you will need to make truly impressive videos for different platforms.
Key features –
Guided Project manager
You get dozens of effects
Adjust and edit videos
Create slow and fast motion videos
Multiple audio layers
One-click share
Pros –
Edit time-lapse videos
Create slow and fast videos and reverse videos
Add quick themes and filters
Preview on an external monitor
Organized video editor
---
Kinemaster Pro – Free Best Video Editing App (Android and IOS)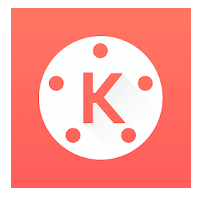 Most used by video editors all around the world, kinemaster Pro is a full-featured professional video editor.
Shooting a video is pretty much easy with smartphones but it involves a lot of time and hard work to make it an attractive and impressive video.
Kinemaster is an add multi-layer video editor app that lets you add professional video after-effects. With Kinemaster pro you can add multi-layers of video, image, stickers, text graphics, and special effects.
The most important thing to add in a video edit is a proper audio voiceover. With kinemaster, you can add multiple voiceovers and audio and also have other features such as voice changer, adjustments, and sound effects.
Kinemaster Pro gives you full access to the asset library where you download new media such as fonts, music, graphics, and much more to enhance your video. This will help you create attractive video content for different social platforms.
If your phone does not support features like time-lapse or slow motion or you have recorded a video through your digital camera and want to add these effects then kinemaster will help you with this. You can add time-lapse and slow-motion effects from the kinemaster app.
One thing I love the most about kinemaster pro is how easy it is to edit 4K videos and 60fps videos. Also, Audio framing is so easy with kinemaster pro, you can set Equalizer, do ducking, and with tons of audio tools you can adjust the immersive audio experience.
It is loaded with exciting features such as color filters, animation tools, and a lot more. You can subscribe to the premium version to avail the exciting features for around 2,300 Rupees annually.
Note: Kinemaster Pro will auto-renew your monthly or annual subscription. So, if you wish to cancel your subscription, make sure you cancel it before 24 hours of auto-renewal.
In our research, we figured some great insights on the comparison of kinemaster with adobe premiere rush and you won't guess what we figured out.
Adobe premiere rush scores a total of 9.5 and kinemaster scores a less of 8.4 of the total score but interestingly kinemaster has 100% of user satisfaction in comparison with adobe rush (97%). Also, Kinemaster is cheaper and is freemium while the adobe rush charges you 20$ per month on their least basic plan.
I suggest you go full premium on kinemaster pro and avail thousands of presets and assets from kinemaster. You can also export unlimited 4K videos and remove the watermark. Since it is a freemium app, you can try your hands on it and then buy the premium subscription and you can also cancel your subscription anytime.
Key features –
Multilayer editing
Reverse video editing
Asset store with unlimited presets
Speed control – Time-lapse and Slow motion
Edit and Export videos up to 4K resolution
Pros –
Freemium app
Different blending modes
Add multiple voiceovers and adjust the fine audio tuning
Impressive animation and effects
---
Quik – GoPro Free Video Editing App (Android and IOS)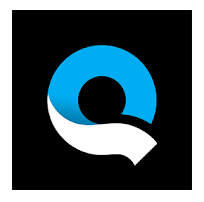 Quik is the second-best video editor for GoPro filmers. It is full of features and sync directly with your phone to ease video editing.
You can easily edit and customize your video and choose from 26 themes each with transitions and motion graphics. Adjust the font, filters, and graphics instantly.
Customizing your video is now easy with the Quik video editor. Speed up footage or play it in slow motion, also personalize your story and add GPS stickers to show where you are going to your audience. This app is great for enthusiasts and vloggers who record everything on their go.
I always make the blunder of not turning on the audio while filming but the Quik app automatically turns on the audio when it detects voice.
Also read: WhatsApp Manager – Free Transfer, Recover and Restore
Just like most of the best video editing apps, you can choose from different aspect ratios including cinema, square, or portrait for different social media. Also, choose from more than 100 free songs or use a song from your iTunes library, cloud storage(iCloud, Dropbox, Google Drive, and more).
Quik supports multiple audio and video formats which include MP3, M4A, MP4, MOV, AAC, ALAC, AIFF, and WAV more.
Just like GoPro the official app which is the first best video editor by GoPro, Quik also supports a limited number of cameras.
List of compatible cameras for GoPro's Quik App –
Fusion (Quik only supports Fusion clips exported in OverCapture mode. It doesn't support full 360° videos)
HERO7
HERO6
HERO5
HERO (2018)
HERO4
HERO Session
HERO3+
HERO3 (requires camera software update, see gopro.com/update)
HERO+
HERO7 Black.
HERO5 Black.
HERO6 Black/HERO5 Black/HERO7 Black.
HERO5 cameras and later
Something different you can notice from the GoPro app and the Quik app is the support of certain features like 360-degree footage and presets. Also, Quik brings you features like Videos made for you and story mode.
Key features –
Select video clips directly from the GoPro and organize them with color tags.
GPS stickers and more than 100 available free songs
Choose from 23+ themes and presets
Speed up footage or play it in Slo-Mo
Automatically turns on the audio when it detects voices
Pros –
GoPro's Official built
Quick share to social media
Supports almost all types of audio and video formats
Automatic sync
Edit slow motion
Cons –
---
iMovie – Best Video Editing App [FREE]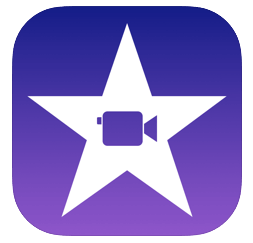 iMovie is one of the simplest to use but efficiently performing app from the app store. You get it already installed with your iPhone devices and is a go-to video editor app on your mobile devices.
It is a free video editing software for ios and macOS. With iMovie, you can create Hollywood style movies and trailers directly without investing a lot of time. You get 14 trailer templates with are designed with the best of graphics to add immersive experience to your videos.
There are a lot of paid video editing apps that give you the option to add credits and captions to your videos. But what if I tell you can add them for free?
Yes!! You can.
With IMovie, You can add credits and caption to videos for free and also add a picture in picture, green screen, and split-screen effects for free.
Also read: TestFlight App – How To and List of Redeem codes
What I love the most about iMovie is that you can create a video trailer for your audience along with just editing your original film.
Why should you release a trailer before sharing your video?
Trailers make your audience excited and attract their interests. When you launch a trailer ahead of sharing your video, you give a reason for your audience to watch it and expect their interest out of it.
That's what the Movie industry does. They launch a trailer weeks before to create a hype based on the interest of their audience. Also, this turns out to be one of the best marketing steps to collect more audience and then share your video with more impact.
So, create a trailer with iMovie, launch it ahead of sharing your actual video and rapidly grow views on social platforms.
With iMovie, you also get unique themes with titles, transitions, and music ready for you. All you have to do is select your clip, photos, and audio (if any) and select the theme. iMovie will create a video for you.
iMovie video app enhances your movie with slow and fast motion and you can also create a soundtrack using built-in audio that fits the length of your video. This is helpful when you are making videos out of pictures or you want to add audio in the background.
I love the audio adjustments, they are on point and I am satisfied with the 4k video support. In the latest update of iMovie, Apple introduced 4K support to iPhone 6 and later devices. Previously they supported 1080p at the maximum.
The most important question is how to share your iMovie? It is easy to share your videos from iMovie, you can export it to your photo library or YouTube in 4k or 1080p with one tap. Other ways to share your video is to airdrop it or send it to iCloud directly from your device.
It is one of the best video editing app with the ability to screen share and transfer your projects between your apple devices. I love this simple to use video editing app.
Key features –
Easy to use
Studio-Quality Titles
Extra-Special Effects
High-Fidelity Filters
Pros –
Simplified soundtracks
Create trailers
One-click share and export
Built-in audio and music library, add narration
4k video support
No watermark video editor
Cons –
Fixed aspect ratios on mobile iPhones
---
Inshot – Best Video Editing App [Free]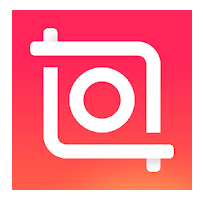 A top movie maker and video editor for android and ios devices, Inshots is a fun, handy, and comprehensive video editing tool.
Featured on the top platforms, Inshot video editor is used to create videos for social platforms such as TikTok, Instagram, Facebook, Youtube, and also Twitter.
Editing videos with Inshot is easy, You get a set of tools to trim, split, and cut your videos and also merge them later. Set aspect ratio as per your needs and one-click share to your social media accounts.
You get great sound experience with Inshot. Add your music or choose from free audio available with Inshot video editor.
With an inbuilt mic, you record your narration and music volume in the background. Also, the video editor gives you options to set your video speed from slow to fast or vice versa and mix your photos with videos to create and also create a thumbnail for your video.
Also read: 13 Best NDS 3DS Emulators For PC & Android
It is not a completely free tool but it is freemium. You can add text and emojis and a lot of themes and filters with the pro version. Also, remove watermarks and advertisements with the pro subscriptions.
Note: Subscription automatically renews unless auto-renew is turned off at least 24-hours before the end of the current period. Subscriptions may be managed by the user and auto-renewal may be turned off by going to the user's Account Settings after purchase.
Key features –
Featured by Google Play
Video Trimmer & Video Cutter & Video Splitter
Video Merger & Video Joiner
Music, Sound effects & Recorder
Text & Sticker
Collage & Photo Editor
Pros –
Multi-split videos into several clips
Add movie style video filters and full effects such as Glitch effect, stop motion, Old TV, RGB, and more
Speed up videos or add slow motion
Crop video to remove watermark or any unwanted part
Cons –
Cannot add aspect ratios to individual frames
Video transitions are not available for Android Devices
---
PowerDirector – Free Video Editing App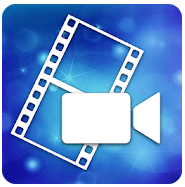 PowerDirector app is the all in one video editor app for both the android and IOS devices. The PowerDirector video editing app was first exclusively available only on PC devices but now this video editing software is also available for android and iPhone devices.
Powerdirector video software does all those jobs in a single video editing app. You can edit, trim, rotate, add transitions, sounds, and a lot more in a single app. It is also the #1 app in the play store to edit videos on your phone for free.
It is one of the best video apps to create videos in full HD resolution. You can create videos up to 4K resolution and make a fast and slow-motion video with simple button clicks.
Also read: How to Live Stream Games using Streamlabs OBS?
One of the major problems that I face in video editing is most of my videos are shaky and they don't fit in the frame. Of all the other video editing apps listed above, the PowerDirector video app fixes shaky footage with the video stabilization feature. Also, the PowerDirector app lets you film on a green screen and animate it with cooler backgrounds.
Something I love about the PowerDirector video editing app is you get 400+ free template and effects which let you edit videos with the least effort and make them look marvelous. The interactive editing timeline makes it easy to edit videos with trim, split, and rotate options.
Recently while editing a video for one of our clients we noticed that many of the video editors failed to overlay text properly on the video. We then tried the PowerDirector video editing app and to our surprise, adding text to the video was so much simpler. PowerDirector gives you the ability to add text to the video and also you can apply effects to the video with drag and drop from available free video templates. Also, Vlogging is made easier with voiceovers and audio editor and all this in seconds.
I am totally in love with the free version of PowerDirector but let me tell you about the premium version too. With the PowerDirector premium version, you get to export your videos in 4K quality and also remove the PowerDirector watermark. Here is the list of features with PowerDirector premium version –
15 unique video effects
20 exclusive title effects
80+ creative transitions
100+ sound effects and background music effects
210+ artistic color filters
220+ specifically designed stickers
key features –
#1 Video editor app on play store
Fix shaky video clips with video stabilization
Glitch effects and transitions
400+ Free templates and effects
Add text to videos
Pros –
Combine pictures into videos
Easy-use timeline
Great for adding voiceovers to the vlogs
Add Glitch effects
Cons –
Does not suit well when you have a lot of video clips
Take a long time for exporting and saving the videos
Most of the music available for free are rated copyright on YouTube
Freezes and crashes on some devices
---
WeVideo – Free Video Editing App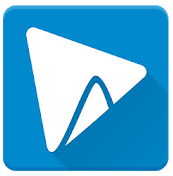 WeVideo is a great video editing app for mobile users. It is simple to use but also efficient in performance. You get a lot of free features and you can also buy a mobile pass subscription which to go pro in video editing.
If you ever wonder to make a birthday video from images like the one you fancy on social media, most of them are made with video editing apps like WeVideo on the mobile phone. WeVideo is a fast and fun app to create videos for social media and also IGTV stories.
As usual, you get a multifunctional timeline where you can trim and arrange video clips, add subtitles/captions, place text elements, and set the background music.
Most of the time, you must have observed vertical videos that are blurred from both sides. Such videos are posted a lot on social media by influencers and TikTok artists. With WeVideo, you can get the same blurred background on vertical videos. Also, you can directly post on different social media and YouTube once you have finished the video which saves time and space on your phone.
Also read: How to Create Facebook Poll on Mobile and Desktop
A lot of video editing apps give you cloud features that are paid but with WeVideo you get access to the cloud for free. How is this possible? Here, free access to the cloud refers to free syncing with google drive. You can store your video clips on the google drive with WeVideo or you can import your saved clips on the timeline directly.
Now, apart from google drive, you can access WeVideo's private cloud which requires a paid membership and space varies according to your needs. The WeVideo app is great for creative people. You get a bunch of creative templates with unique themes and video enhancing features. You can add voiceover to your videos and also add royalty-free music from WeVideo's library.
Mobile pass on WeVideo gives you a bunch of interesting features –
Professional quality graphics
Edit unlimited videos and share them publicly in high resolutions
No WeVideo watermark and
More expanded music and theme templates.
Key features –
Great for creative people
Access to royalty-free music and templates
Voiceover to videos
Add text to video
Blurred vertical videos for social media
Pros –
Direct sync with Google Drive
Creative templates
Edit photos into videos directly from the gallery
Add stickers and emoji on videos
Cons –
Costly (In-app purchases)
Cloud service for paid users only
WeVideo watermark on free videos
Restricted length of videos for edit
---
FilmoraGo – Free Video Editor For Android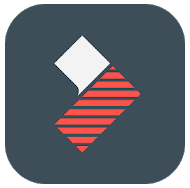 A powerful video editing app which is used by most people and to the most simple video editing app, it is great for newbies in video editing and helps you make videos on the go.
About editing videos, it is quite simple just like the iMovie video app. All you have to do is select photos, choose your favorite theme and your video will be ready. You can then save the video or just share it on social media directly.
Most of the video editor apps need you to import images and videos from your phone storage but FilmoraGo lets you import clips directly from social media.
Adding media is quite simple with filmoraGo. You can choose from royalty-free music of filmoraGo or add your music from the device itself.
Motion graphics and adding text to the video are on point on filmoraGo, there are many animated elements that can be placed on the video with the help of the overlay feature. You can add cinematic subtitles and share your video directly on Instagram, Facebook, or Youtube with the recommended aspect ratio. I feel that's a great feature, you don't have to adjust the aspect ratios again once you are done with editing.
Also read: How to Download Instagram Reels Video on Android and IOS?
The most annoying thing about other video editing apps are, they leave a watermark on the video when we use them for free. To remove the watermark, we have to opt for paid membership but this is not the case with filmoraGo and I am loving it. With filmoraGo you can edit videos without watermark for free. Also, you get to download more themes, music, transitions, and more for free in the filmoraGo video app.
Key features –
No watermark on free video editing
Easy video editing app
Download more themes and other elements for free
Import clips from social media
Pros –
Add cinematic subtitles and transitions
Add text to videos
Export videos in HD
Share to social media directly with the recommended aspect ratio
Cons –
Video clips cut off from top – no portrait mode switching
Works well on the emulator than android
Audio mismatch on some devices and also fades off
User complaints privacy permissions
---
Conclusion – Best Free Video Editing Apps
There are the best video editing apps for Android and iPhone to engage with your audience and present them with great content. To browse more such apps you can also visit this post on top video editing apps by Pixpa. The listed apps are free and available for both android and IOS devices.
---
Subscribe to our newsletter or join the telegram channel for more amazing tech related content.
You may also like,
Some Catchy Line to Grab your Attention
Get Our Prime Content Delivered to your Inbox for Free!! Join the Ever-Growing Community… Right Now.