The growing technology needs have opened a lot of job opportunities for people under the IT domain. With need comes the supply and that's the reason we are into this informative article about "Best Websites to learn coding".
If you are new to the world of development and coding, you will definitely wish to learn things quickly and perfectly. The value for coders is not just limited to job profiles, you can code software as a freelancer, android, and ios apps and also become an entrepreneur if you have a kick-ass idea.
The Coding is again not only about software but also you can code websites, chatbots or get into real fancywork of Artificial intelligence and Machine learning.
Why you should learn to Code?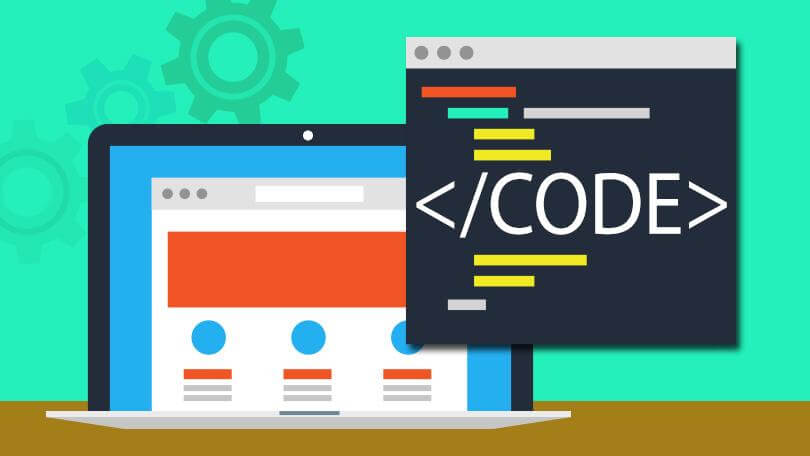 The ultimate programming or coding is all about logic and Algorithms turned into statements of code. It enhances your thinking capacity and brings out a logical perspective in the learner's mind. It is definitely a must learn thing even if you are not in the domain of the IT sector. No matter what field you belong to, simple statements of code will change the way you do things in life.
In my opinion, everyone should learn programming as it is the art of thinking and solving problems in their ultimate way.
Coding teaches you how to think

–Steve Jobs
Best Places to Learn Coding Online
There a ton of different websites that teach you how to code and most importantly how to break the logic of code in order to solve the problems. Some of these websites are free and some are paid but moreover, they are some of the best in their field.
1. Bit Degree
Bit Degree is one of the best places to learn to code online and is mixed with both free and paid courses. It is best to learn programming languages and is filled with more than 200 courses on programming and coding itself.

The learning methods are interactive and everything is taught in detail with examples and practices.
There are many options available on the bit degree to choose from including data science, blockchain technology, digital marketing and app, game, and web design.
These courses are both paid and free and you can learn to code on the basis of how much knowledge you have on that particular topic. You can learn coding by deciding the level of knowledge such as beginner, intermediate, expert, and advance. This makes it easier for you to understand the topics.
Often we have no idea which programming language we should learn to code. on the bit degree, you can choose courses based on the average rating and number of students enrolled for it.
Also read: Free Stock Images: Download 10M+ Images For Free
There are staff picked courses which are the best courses you can opt for learning to code online and also obtain certificates at the end of each course.
You can also apply to become an instructor on the Bit degree website and start teaching students how to learn to code.
2. CodeCademy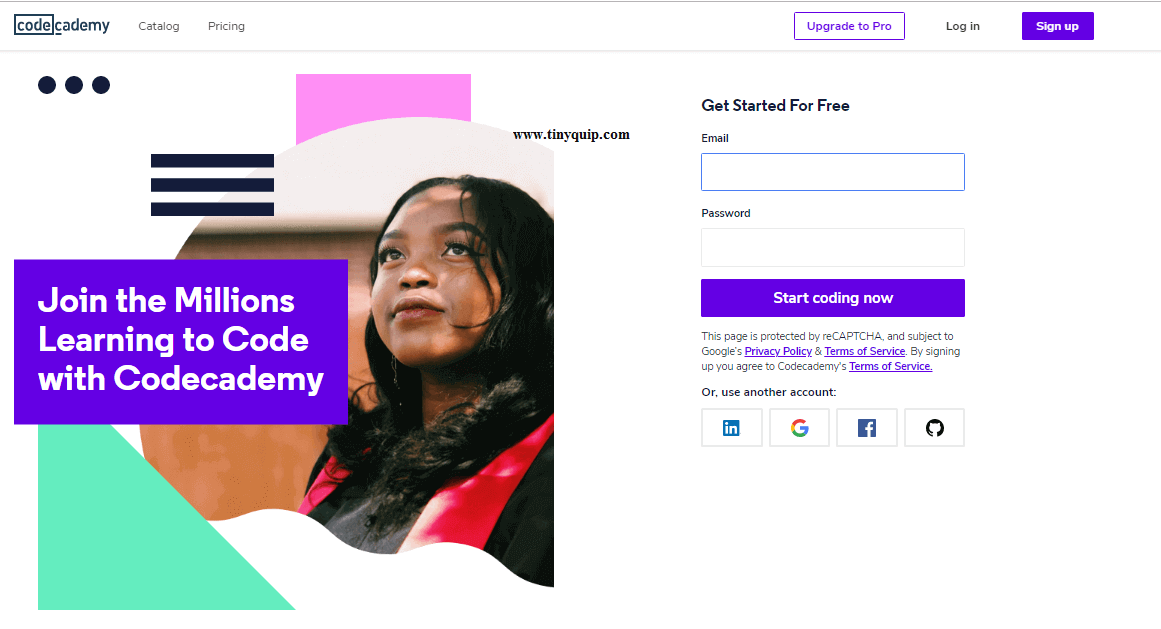 Codecademy is an interactive learning platform that provides programming skills in different areas. It lets you choose what to learn from analyzing data to building websites and if you are not sure then it will help you out in what exactly you should be learning.
Codecademy not only helps you learn the code but also in implementing it manually. It provides a real-time online compiler that lets you test your code and check how the code works with instant feedback regarding the same.
You can test your knowledge by solving tailor-made quizzes and prepare yourself for real-world jobs and improve your career ranking.
Also read: How to Download YouTube Videos on Android and iPhone
Codecademy provides you three broader domains, HTML/CSS, Programming and Computer science, and Data Science. In HTML/CSS you will learn about building websites and designing them according to your needs while in Programming and computer science you get to choose learning by the desired language. These consist of JAVA, Python, SQL, JavaScript, C++, Ruby, and Bash/Shell.
Why upgrade to Pro?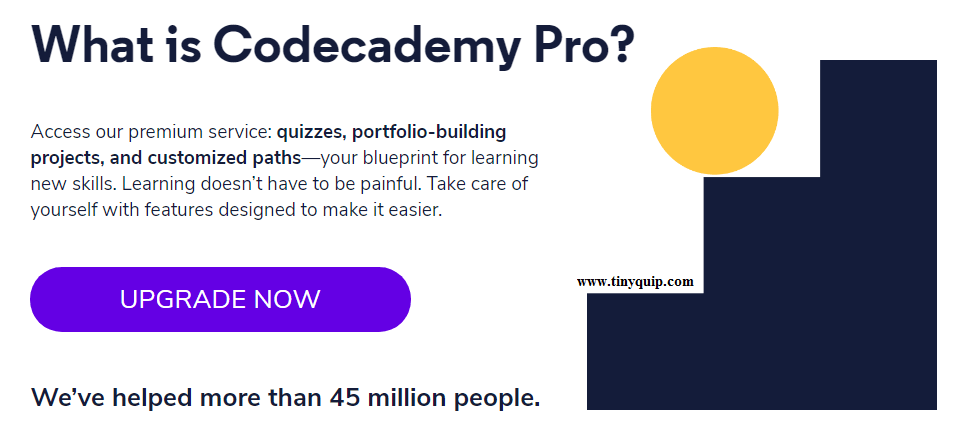 The Pro version helps you with taking additional content and quizzes, portfolio building, and project-based support. The Pro version is recommended if you want to ease learning your programming skills. The membership is 20 dollars per month while the six months and 12 months plans are less expensive costing 18 dollars and 16 dollars per month respectively.
3. Khan Academy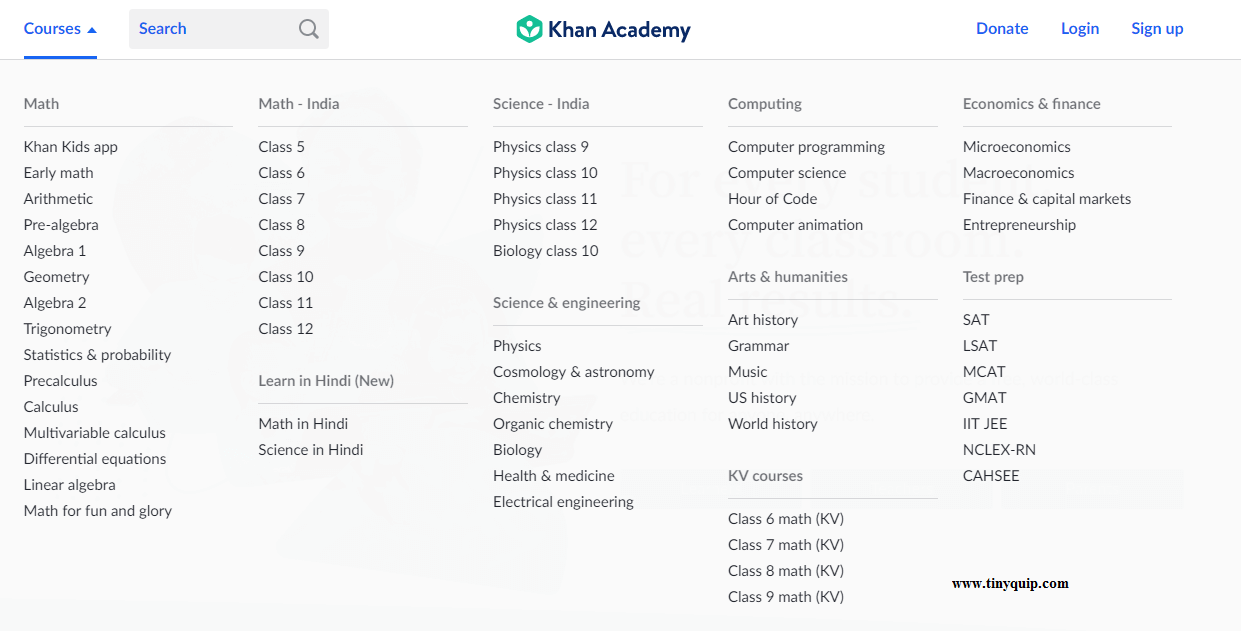 Khan Academy is one of the best websites to educate oneself. It provides tons of courses and not only programming it provides courses of different streams including physics, chemistry, all the science, Math, Economics and finance and also Art.
Let's get into the computing field of our interest. The computer programming part of khan academy lets you learn Java scripts, Advance java scripts, HTML/CSS for website designing and building, and SQL. This is a fair enough domain for one to learn about websites and to build one.
The computer science section helps you in learning with different Algorithms, history of information theory and internet 101, Journey of cryptography, and how a computer works. These are the basic knowledge one should occupy in order to learn to program, especially algorithms.
Computer science principles teach you programming, algorithms, and help you with exam preparation. It also includes Data analysis and standard mappings.
Also read: Best Password Managers in 2021
Khan Academy not only provides textual based learning but also video-based lectures and interactive programs.
Is it paid?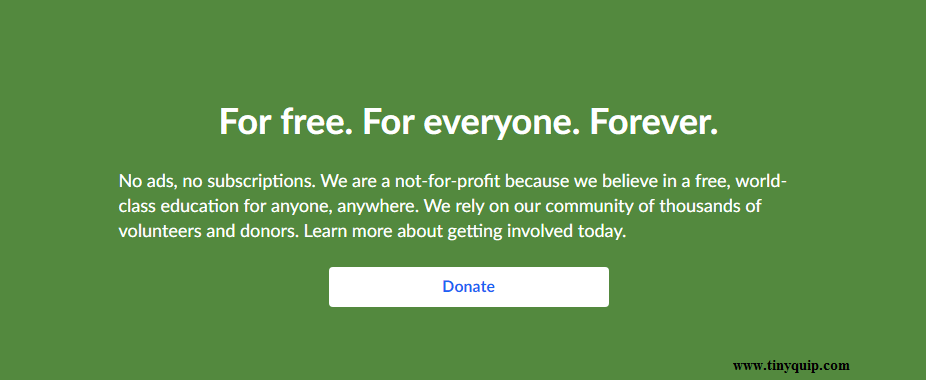 4. MIT OpenCourseWare – Free Online Course Material
Best universities give the best education and MIT provides you all the coding and programming courses for free. The best place to learn how to code with the guidance of top professional experts around the world.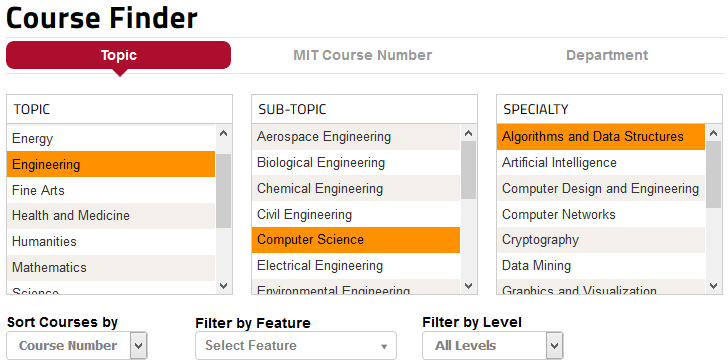 MIT is recognized as one of the best universities in the world and they give out the best education for free through OpenCourseWare programs.
The available courses on how to code from MIT OpenCourseWare can be accessed here. These are in-depth detailed courses for beginners and intermediates who are dedicated to learning to code.
With more than 300 courses, You can enroll for any number of courses and learn from industry experts around the world for free.
5. Udemy
Udemy provides certification courses in different fields along with Coding. In highlights, these include personal development, photography, marketing, and much more.
The paid course on Udemy varies from the content you actually want to learn. It includes almost all the programming languages and the most fascinating thing about Udemy courses is that few of the courses are much more advance and will lead you to better career placement in life.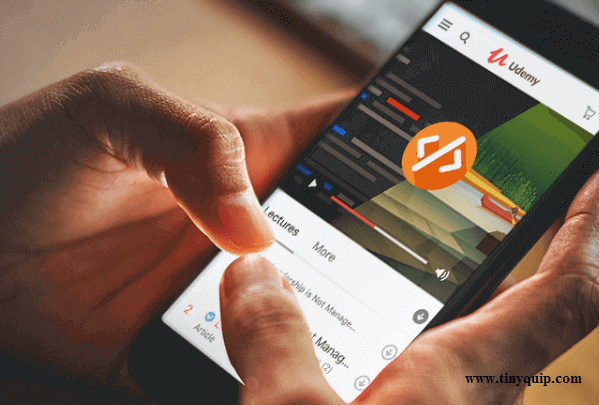 It includes not only coding the software but also programming the network and security sectors. There are a lot of courses on ethical hacking, network testing, penetration testing, and much more. It is one of the best places to learn to code online.
List of Best Udemy Courses for Programming and Coding
Web Development Courses –
JavaScript
React
Angular
CSS
PHP
Js
Vue JS
Python
Mobile Apps Courses –
All Mobile Apps
Android Development
iOS Development
Swift
Google Flutter
React Native
Dart Programming Language
Ionic
Kotlin
Mobile Development
Programming Languages Courses –
Python
Java
C#
C++
React
Spring Framework
Js
Data Analysis
Object-Oriented Programming
Game Development Courses –
Unity
Game Development Fundamentals
C#
Unreal Engine
3D Game Development
C++
2D Game Development
Unreal Engine Blueprints
Mobile Game Development
Databases Courses –
SQL
MySQL
MongoDB
Oracle SQL
SQL Server
Apache Kafka
Oracle Certification
Database Management
Oracle Database
Software Testing Courses –
Selenium WebDriver
Java
Selenium Testing Framework
Automation Testing
Python
API Testing
Automation
Appium
Software Engineering Courses –
Amazon AWS
Machine Learning
Python
Data Science
AWS Certification
AWS Certified Developer – Associate
Professional Scrum Master (PSM)
Agile
Big Data

Development tools Courses –
Docker
DevOps
Git
Jenkins
JIRA
Kubernetes
GitHub
Js
Confluence
Ecommerce Courses –
WooCommerce
WordPress for eCommerce
Magento
Shopify
Membership Website
WordPress
Online Business
Dropshipping
IT Certification Courses –
AWS Certification
AWS Certified Solutions Architect – Associate
Amazon AWS
Cisco CCNA
Microsoft Azure
CompTIA A+
AWS Certified Developer – Associate
Microsoft Certification
CompTIA Security+
Network and Security Courses –
Ethical Hacking
Cyber Security
CompTIA Security+
Network Security
Penetration Testing
Cisco CCNA
CompTIA Network+
IT Networking Fundamentals
Kali Linux
Hardware Courses –
PLC
Arduino
Microcontroller
Raspberry Pi
Embedded Systems
Electronics
RTOS
FPGA
Cell Phone Repair
Operating Systems Courses –
Linux
Windows Server
Linux Administration
Shell Scripting
Active Directory
VMware Vsphere
PowerShell
System Center Configuration
Ubuntu
These are only a few popular topics that people are enrolling but there are tons of other topics/courses available for you to learn. It turns to be a one-stop destination and highly recommended in my opinion. These courses value for money and you must and should look into it for once.
Bonus: NPTEL
NPTEL is an E-learning project funded by MHRD [MINISTRY OF HUMAN AND RESOURCE DEVELOPMENT], Government of India. It is a certification program for all the engineers studying across India. It provides free video lectures on the desired course and all these courses are taught by expert tutors from IIT's [Indian Institute of Technology].

These courses are not only available for students but also for teachers who are teaching in engineering colleges. The video lectures are followed by assignments every week and after the end, of course, an exam is conducted on the course.
This E-learning project is brought up to enhance the technical skills of engineering students all over India. Not only coding but you can suggest your friends from different streams of engineering enroll subjects of their domain. The courses are available for Aerospace, Chemical, Computers, Mechanical, and other domains.
Share it with your friends and let them know how they can improve their skills through these online courses.
---
You may also like,