Our smartphone devices are full of privacy, and we must use all the measures to protect our data. You can learn about protecting your data on the web using this informative post. There is no doubt that privacy is a myth, but we can use some of our best ways to protect sensitive data. We spend most of our time on smartphones using social media, clicking pictures, and making bank transactions. So, the data stored on your device must be safe from others trying to access your data on the device. You can for sure use genuine app lock apps and protect your data.
Most of the custom Android ROMs available on XDA have built-in app locker apps, but if you are a stock user, you must use these 8 best app lock apps for your android device. 
Also read: How to Watch Netflix with Friends on Android and IOS Device
List of Android App-Lock Apps
Using an app lock is not an end solution to any of the security questions. Suppose you are looking forward to security, then app locks are not the complete solution. They can store your photos and videos in a private vault and lock your favorite apps from snoopers, intruders, and also kids. I highly suggest you not depend on app locks for security; they are just a basic lock screen layer and bypassed. You can read how an app lock can be bypassed by an informative guide from my hacking world.
Also read: 10 Things to Avoid Getting your Android Device Hacked
1. AppLock – Do Mobile Lab (Most Downloaded and Trusted App Locker by Android users)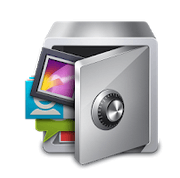 It is the most trusted and downloaded app on the play store by android users. It has a review by almost 2,73,000 android users and 4 stars review on average. 
AppLock app locker is a handy and powerful app. With AppLock, you can worry less about your friends or workmates using your phone to read your private social messages, see your pictures, and receive your calls as an insider threat. 
There are tons of features available with this app lock. It provides you a local vault to secretly store your photos and videos. I appreciate the credibility provided by this app lock. When a person mistypes the password, it clicks a selfie to capture the intruder trying to access your data. 
It turns out, AppLock is the most used and searched app lock for fingerprint access to your data. There are other locking methods such as passwords and patterns if you use an old phone without the fingerprint sensor.
Something I like among all the features is low power and memory usage, which doesn't slow down your device. Many app lock apps on the play store eat up all your device resources and are limited to use with all the ads popping out. This is not the case with the AppLock app locker. It is Ad-free with the latest update of 2021 and less resource-intensive. 
Also read: Best 3Ds Emulators – Play Your Favourite 90's NDS Games On Android
You can hide the app on the home screen and quick lock from the notification bar. It also generates a quick random keyboard to guess the pattern of your android device.
Key features –
Advance Protection to avoid uninstalling password
App lock with fingerprint 
Auto lock-unlock based on location 
Lock incoming calls
Random keyboard 
Pros –
App lock fingerprint to any app on your android device.
Vault to store your pictures and videos
Time and Location-based locking and unlocking
Quick-lock from the notification bar
Intruder selfie
Prevent uninstalling apps without a password
Cons –
Issues with Android 9 and 10
System lag occasionally
Unhealthy reviews about the vault system
2. Norton App Lock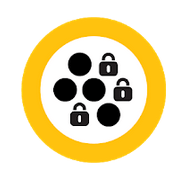 Security is an example of the best parts where Norton has always proved themselves to be the best. Norton app lock is an app lock app for android devices and features some of the best features you wish to have in an app lock.
Norton App lock ensures the best privacy and protection for all your files and social media. You can add passcodes to all the apps which don't have built-in security on stock ROM. 
Using the same password for every app will make it less secure. To avoid this mistake, Norton allows you to use different passcodes.
Not just words but actions, If your device is lost or stolen, you can add an extra layer of security. If an intruder attempts with three wrong passcodes, then the device will capture a photo of the intruder from the face cam. 
Also read: 12 Best Showbox Alternatives For Android and Fire Stick
Norton preserves performance on your Android device and also adds an extra layer of security with special permissions from the system. 
Key Features –
Add Passcodes to all the apps or choose your favorite apps.
Use different passcodes
Intruder selfies
Avoid accidental pocket-dials
Pros –
Parental Controls
lock photos and videos apps
Multiple passcodes
An extra layer of security if the device is lost or stolen
Anti sneak peek
Cons –
App lock with no fingerprint 
Shows data if the app is opened in multi-window[BUG]
3. AppLock – Fingerprint [spSoft]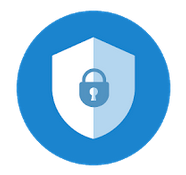 If you are looking for a highly secure fingerprint app lock app, you should try AppLock – Fingerprint. It allows you to unlock your apps with fingerprint and iris alongside passcodes and patterns. 
This app lock is another advanced app lock. It hides the actual app lock behind a fake lock error message to fool the intruder. It clicks pictures and directly mails them. This is quite helpful when you have forgotten your phone at work.
If you want a quick lock on your apps, then with the help of this app lock, you can lock using the notification bar. 
Also read: Tenor GIF keyboard for Android, IOS, and Mac – Best Gif Keyboard
It is a lightweight app with a size of 3MB, which makes it fast, and it also supports some different features compared to other app lockers. You can lock the whole device from the app lock itself in emergency cases. While using app lock on apps like WhatsApp, Kindle, YouTube, and other apps, you can prevent the screen off in certain cases. 
Supporting 31 languages, this is the best app lock with the fingerprint unlock. You can also have a random keyboard and restrict the number of attempts. Other features are reset of password, Multiple passcodes, and auto-lock newly installed apps. 
Key features –
Home screen lock
lightweight
restrict unlock attempts
Notification quick lock
Pros –
Fingerprint and iris unlock
reset lost password
fake lock
3MB app lock size
uninstall prevention
Cons –
4. Calc Box – Photo, video locker, Safe Browser, App lock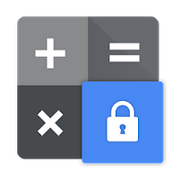 Calc box is a great secret app lock and photo vault for your android device. The best part about this app lock, it is designed as a calculator.
Yes, it is an app lock calculator that can hide unlimited personal photos and videos with a password lock. 
This app lock app also has a safe browser with which you can safely download photos and files and store them in the secret calculator app lock vault.
Calc Box is not just a pin code app lock, and it supports a fingerprint unlock option for compatible devices. It is best disguised as it magically hides the gallery lock icon with a G-Scanner icon and confuses the intruder. If you want a high disguise level, you can start the app lock from settings/Apps/Gallery Lock/Manage Space. In this way, others will never know about the app lock on your phone. 
Hide the pictures directly from the share button and create a fake vault with a different password for storing fake photos and making a fool out of the intruder. 
I have seen many custom ROMs with the idea of locking when the mobile is face down. Calc Box does the same. When you face down your android mobile, it automatically activates the app lock even when you are using youtube or Whatsapp. 
Also read: 12 Best Free Online Courses With Printable Certificates 2021
Another interesting feature of the calc box is the fake cover lock screen. Using this, you can hide the original app lock behind a fake cover. Other than these, it does a basic app lock function such as intruder selfie, in-built image viewer and video player, and uninstallation protection.
Key features –
app lock calculator
app lock by fingerprint
Photo and video vault
Highly disguised
Pros –
Facedown lock
Highly disguise – app lock calculator
It comes with an in-built browser.
Fake vault and cover to hide
Magically replaces the gallery lock icon.
Cons –
Issues with android 10 update [May fix soon]
Ads
Unknown bugs with some devices
5. AppLock [IVY Mobile]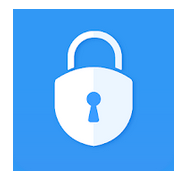 IVY mobile has developed a great app locker for android devices. It is lightweight and full of features to expect from a great app locker.
AppLock is free and easy to customize according to your needs with dozens of settings. It encrypts your gallery and other social media apps to prevent misuse by snoopers and intruders.
For avoiding snoopers to crack your app locker password, it provides you with a random keyboard and invisible pattern. The UI is customizable with tons of themes, and you can also use your favorite pictures on the app lock screen. 
This is a basic app locker and does not have a photo vault, but it supports all social media apps' locking. Along with this, App lock by IVY mobile also locks your system apps to prevent mess with system settings. 
A lock screen app on the home screen makes it easy to realize that you are using a lock app. You can replace the app icon with a calculator, alarm, calendar, or notepad icon to avoid this. This confuses the intruder and protects your data.
Also read: 9 Best WiFi Range Extender and Internet Signal Boosters
You get to run the app lock in time intervals, and it also has a power-saving mode by 50% in the app lock. One last feature to add is the one-tap activate-deactivate app lock button to secure your apps quickly. 
Key Features –
DIY themes
Intruder selfie
Replace AppLock icon
Lock frequency
Power saving
one-tap to enable/disable app lock
Pros –
Locks all your social media apps
Replaces app lock with the calculator, calendar, or other system apps.
Invisible pattern unlocks and random keyboard.
Cons –
A lot of ADs
Known bugs (Shorter screen lock interval each time you open the same app)
No vault for secret storage
6. Perfect AppLock [App Protector]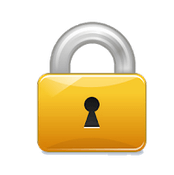 The most common problem with most of the app lockers is rotation support. Most of the app lockers fail when the screen is rotated, and all the content is visible. Perfect App lock takes care of such issues that other app lockers fail. 
Perfect app locker is a free version of Perfect App lock pro and gives great app locker experiences compared to other app lockers. You can lock any app on your device with passcodes or patterns, but Perfect app locker also locks the wifi, internet, Bluetooth, and other services. 
It is lightweight and uses minimum system resources, and this makes it faster and more reliable. Like any other app locker, it takes an intruder selfie at the third attempt at the incorrect password. 
Also read: How to Use Voice Typing in Google Docs and Record Online Classes
Something I love about this app lock, You can use SMS service to start and stop the app lock on your android device, which is great for disguising. Also, it pops up fake error messages when a locked app is launched. 
Key Features –
Screen filter support (Brightness adjustments)
Rotation lock support
Fake pop-ups on app launch
SMS services to start and stop the app
Pros –
SMS disguise
Time and wifi-based locking included
Locking of system apps and services.
Cons –
Ads in free version
Difficult password recovery
Lockscreen becomes inactive again and again
7. Smart AppLock (App Protect)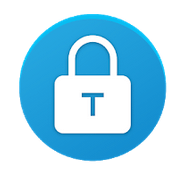 One of the professional app locks in the play store is "smart app lock." It is lightweight and fueled with a lot of features. 
Smart AppLock supports disguise, making it difficult for intruders or snooper to know what is happening with the lock screen. It protects apps with multiple lock types such as pattern lock, pin lock, and fingerprint lock on compatible devices. 
Smart lock app toggles lock status with one tap on the home screen widget and give you a custom lock screen style and widget. It is light and uses less memory, but many reviews confirm the quick battery drain out. 
You get a private gallery vault to store all of your favorite photos and videos secretly. It suggests no delay on startup and clicks intruder selfies on wrong password attempts.
Also read: WhatsApp Manager – Recover Deleted Messages
If you want to use an app lock for your android devices to prevent misuse by kids, you can rely on the smart app lock. It locks the play store and prevents your kids from buying games online. 
Other features include the regular app lock stuff such as locking system services, calls, and social media apps.
Key Features –
Disguise app lock screen
No delay on startup
Fingerprint app lock
Gallery vault
Pros –
No delay on start or rebooting of the device
Light and less memory usage
Break-in alerts
lock all the social media apps
Cons –
Battery drain
A lot of ads and notifications
8. Intruder Catcher: Lock Screen and App Protection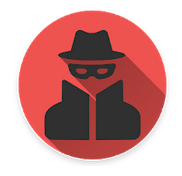 This app lock is designed around capturing intruder's pictures hiding behind the lock screen. It is a paid app but is fully loaded with features. Every time the intruder enters a wrong passcode, it sends the picture to the registered email id.
It has a simple locking system, and you can use a password, pin code, or pattern to unlock your social media apps. This app lock works with Whatsapp, TikTok, Instagram, and other social media apps too. 
As claimed by the developer, it is a silent and background working app lock. It shows up less on-screen to prevent intruders from acknowledging it. Also, it is lightweight, uses less memory, and no battery drain while using. 
You can also specify the number of attempts to unlock before clicking the selfie. This will reduce spamming your mailbox each time a wrong password is entered.
Unlocking your gallery and social media apps are simple. Fingerprint scanning, pattern, and pin codes can be used to unlock your favorite apps. The disguise works perfectly, and it shows fake fingerprint scanners and error logs on the screen to fool the intruders. You can change the app lock icon and turn it into an app lock calculator, and if the disguise is blown, you can again change the icon into the scanner icon. 
Also read: [Ultimate Guide] How To Choose Best Phones For Gaming
It also supports interesting features like time relocking, uninstall, install prevention, and password recovery emails. It is a pro version, and no ad pop-ups to trouble you again. 
Key Features –
Intruder specific designed
Selfies are sent to the mailbox directly.
Silent and secret app
Pros –
Time Re-lock
Fake covers
App lock calculator disguise
Advance uninstall protection
Cons –
Works bad with some devices [uncompatible]
Unstable older versions
---
You may also like,