Always worried about losing your data or want to recover a deleted message on WhatsApp messenger? It would be best to have a WhatsApp Manager "Whatsmate" to make things right for you. The WhatsApp manager will do many things such as backup, restore, transfer, and recover lost messages.
It turns out crucial to have a WhatsApp backup when you use WhatsApp for business. This is important because most of the information processed by WhatsApp for business is sensitive.
Also read: How to Setup and Send/Receive WhatsApp Payments in India?
Whatsapp Manager – Whatsmate For Whatsapp Messenger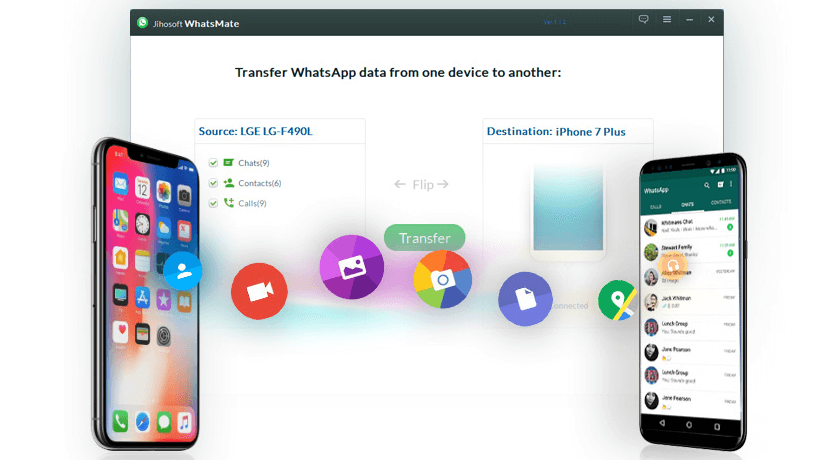 We generate a lot of data on the WhatsApp application, and it gets difficult to back it up all the time. If you are an iPhone user, you definitely have to upgrade the iCloud storage to back up your device.
Also, restoring the backed-up data is not so easy when it comes to WhatsApp messenger. It is time-consuming. At times you don't want to restore the last backed up data but previously backed up data, which is usually difficult in Android devices and typically not possible in iCloud, which is true to my knowledge.
Have you accidentally deleted some messages on WhatsApp messengers? I do that a lot of times. I accidentally deleted all the conversations and then kept asking to resend data again and again. Do you know that you can recover those messages with WhatsApp manager whatsmate and read them?
I break a lot of phones and switch to the latest models. Using the Whatsmate app, I can easily transfer my WhatsApp application data. This transfer is also possible between other operating systems such as android and iPhone. It is simple to use and convenient in all terms. It is one of the best managers for WhatsApp messenger.
You may also like to read,
When you are using WhatsApp for business, you can readily take a backup of your data without having to wait. All you need to do is connect your device with the computer, and it will backup WhatsApp messenger for you.
How To Use Whatsapp Manager Whatsmate?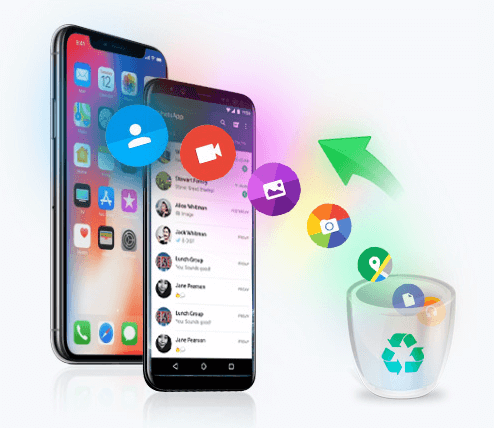 Whatsmate is simple to use. All you need to do is download Whatsmate on your computer and install it. After installing, follow the procedures listed below.
If you are an iPhone user, then connect your device to the computer and enable iTunes trust. For Android users, you have to enable USB debugging and connect your device directly to the computer using the USB cable.
Also read: How to Schedule WhatsApp Messages on Android & iPhone
How To Create Whatsapp Backup Using WhatsMate?
There are times when you have to restore your previous messages. You must always take a WhatsApp backup of your data. Why take a WhatsApp backup? Is it that important?
The reason for WhatsApp backup is quite simple; you need to be always a step ahead in saving your important data. This is because there might be some important transaction data conversation with your family or colleagues. Another reason is you will not lose images and other media files even if you have deleted them from your local storage.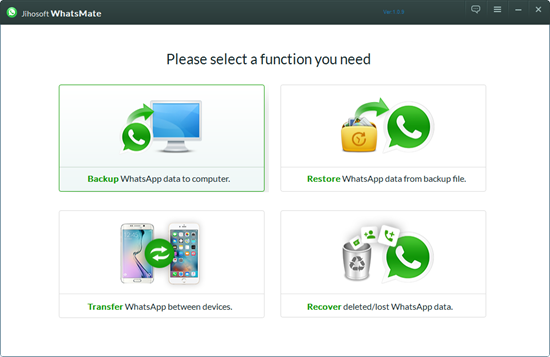 Open your whatsmate WhatsApp manager and choose the Whatsapp backup option for backing up WhatsApp data. This backup includes text, voice, images, documents, music, videos, and all other files.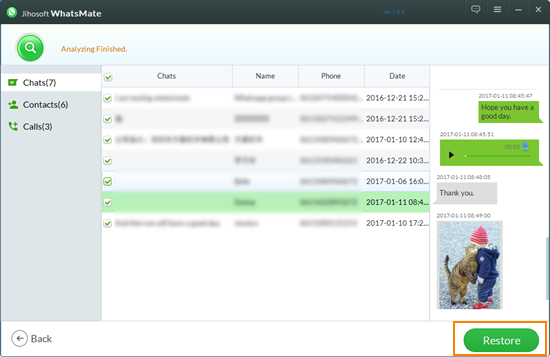 Once your device is detected, it starts scanning for all the WhatsApp messenger's data and displays it on the screen.
Now you can easily select which data you want to backup. This also reduces the bulky WhatsApp backup of data on local storage. You can selectively back up your important data and leave the rest of it.
Also read: How to Fix WhatsApp Not Working or Crashing on iPhone?
Restoring of Data On Whatsmate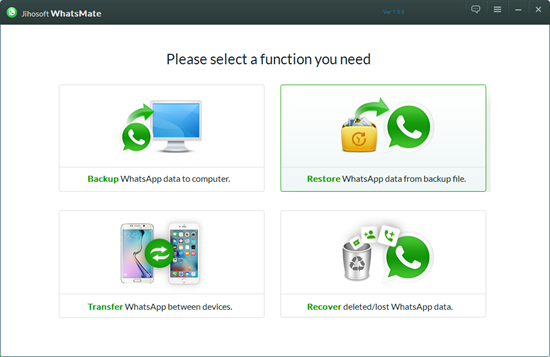 Restoring data is easier on Whatsmate, but you need to have the WhatsApp backup of data on it too. If you don't have a backup of data on WhatsApp manager, you cannot restore it using the original WhatsApp backup.
Open Whatsmate software on your computer and select the restore option in the following window. Connect your android/ios device and wait until it is identified.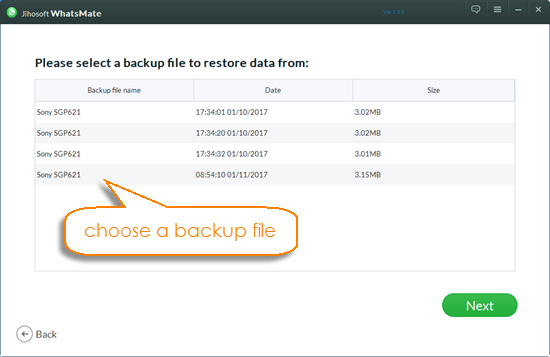 Once your device is recognized, you can choose which backup file you want to restore if you have multiple backups. Click on the Next button, and you will find the preview option in which you select what data you want to restore from that backup. Selective restore saves me a lot of places.
Also read: The Best Pushbullet Alternatives That You Must Try
Transferring Whatsapp Data Between Multiple Devices Using Whatsapp Manager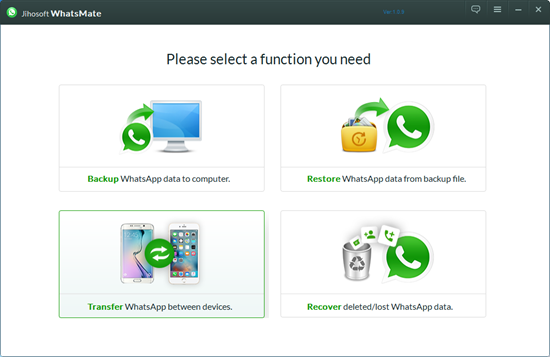 Transferring data between two devices is pretty much easy using Whatsmate. A lot of people prefer using cloud storage for this, which is time-consuming. Also, it would be best if you had a faster internet connection for this.
With whatsmate WhatsApp manager, you can easily transfer data through the computer. This is pretty simple. Just open the Whatsmate software and select the transfer option in the window.
Connect both android and ios devices using USB cables. Your devices will take time to be recognized if they are new. Once your devices are identified, you can see both of them on the screen.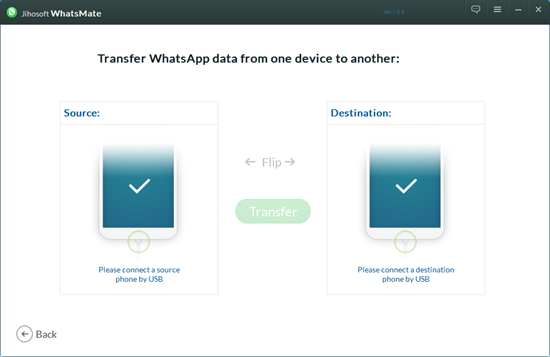 If you want to change the source and destination devices, then you use the flip button. You can choose what data you want to transfer in the new window and then click on the transfer button to start the process.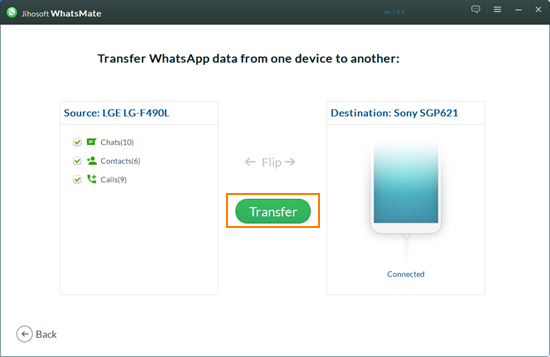 Also read: 7 Methods to Transfer Files From Android to PC
Recover Whatsapp Application Messages Without Backup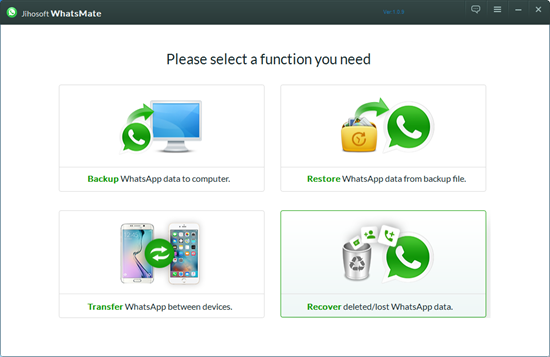 Run Whatsmate WhatsApp manager on your computer and choose the recover option. Connect your device, and once it is identified, you can preview the results and recover the data.
Also read: List of all iPhone Models: Every iPhone Model Since 2007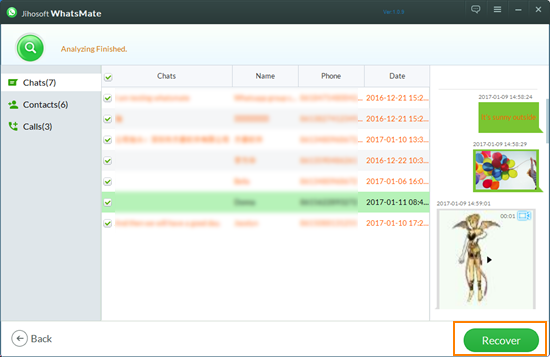 ---
You may also like,
Frequently Asked Questions
Does Whatsmate work?
Whatsmate is a third-party WhatsApp manager which helps you restore your lost WhatsApp messages. Most users suggest it works and helps you restore messages but not completely.
Is Whatsmate WhatsApp manager free?
Whatsmate is free to download on your Windows PC and requires no registration. However, you might have to pay in-app purchases to access certain features.
Is Whatsmate the best WhatsApp manager?
Whatsmate is one of the best WhatsApp manager software to help you restore your lost and deleted messages. There are also a couple of other WhatsApp managers you can use.
Before you leave…
Get Our Prime Content Delivered to your Inbox for Free!! Join the Ever-Growing Community… Right Now.
Conclusion | Best WhastApp Manager for Android and iPhone
Whatsmate is one of the best WhatsApp manager software for both iPhone and Android. You can easily restore messages and transfer messages from Android to iPhone and vice versa. However, with the recent updates, you might face certain issues until Whatsmate fixes them. The software is not entirely free and you need to pay for certain features.
If you have any questions about this Best WhatsApp Manager for Android and iPhone, do let us know in the comment section.
Some Catchy Line to Grab your Attention
Get Our Prime Content Delivered to your Inbox for Free!! Join the Ever-Growing Community… Right Now.