When it comes to a clipboard (cut, copy, and paste, in everyday terms), Mac users suffer a lot, all thanks to the single clipboard buffer. But that's all on the default macOS; did you know there are some amazing clipboard managers on the app store that can literally let you know what you had on your clipboard even a couple of days ago? Yes, they exist on the app store, and this article is all about that list; the best clipboard manager for your Mac.
Also read: Mac Clipboard History: Here is How You Can View Last Copied
7 Best Clipboard Managers for macOS | Now Cut-Copy-Paste Smartly
Are you tired of constantly switching between applications and losing track of your copied items on your Mac? Clipboard managers can solve this problem by keeping a history of your copied items and allowing you to easily access them. With these tools, you can save time and effort by having all your copied items readily available.
Let's dive in and explore the top 7 clipboard managers for Mac.
1. CopyClip – Clipboard History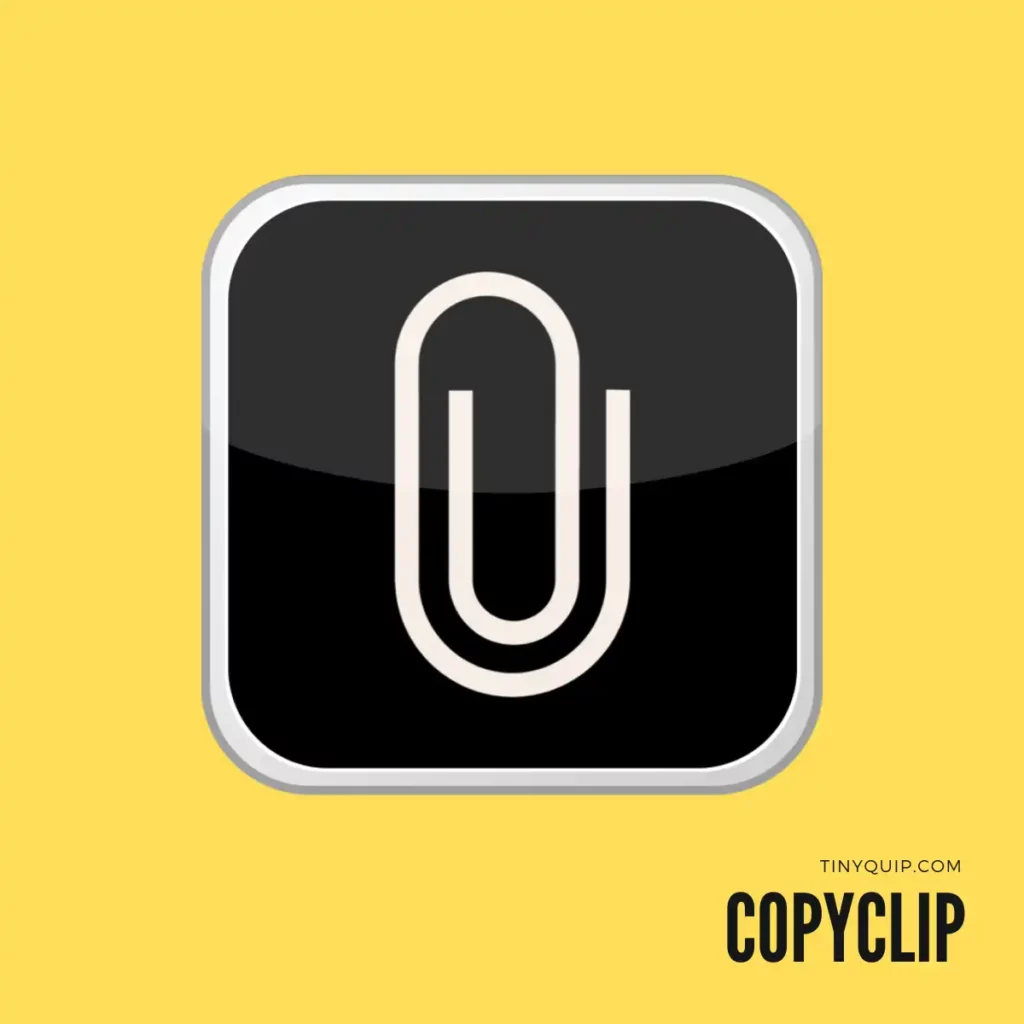 Features
Quickly access all your clips from the toolbar menu
Choose how many clippings you would want to save in the buffer
Tap on the clip, and it will be copied
Blacklist apps that you don't want the app to record
Easily clear the clippings and make room for more clips on your screen
CopyClip is one of the handy tools when it comes to quick copy-pasting clips from your copy or clipboard history. The features are pretty straightforward, and you can quickly access this tool from the toolbar menu on the top.
There are a couple of things that I love about this tool and mainly how convenient it is to use the app. Of course, copy-pasting is so easy that you wouldn't want to spend more time, but with this clipboard manager, you just tap on the clip, and it is copied.
However, does everything gets copied to this clipboard manager? Now, that's a concern. Most times, when you copy an item on your screen, it can be a password, sensitive text, or crucial information that you wouldn't want anyone else to know or show in the clipboard history. On CopyClip, you can blacklist apps such as password managers or authenticators, or your notes app, and the clippings won't be saved thereafter.
I pretty much like the app, and it is free to download, so I give it thumbs up for now.
Also read: 9 Tips to Fix Pink Screen on MacBook Pro
---
2. Paste – Advanced Clipping Tool for your Mac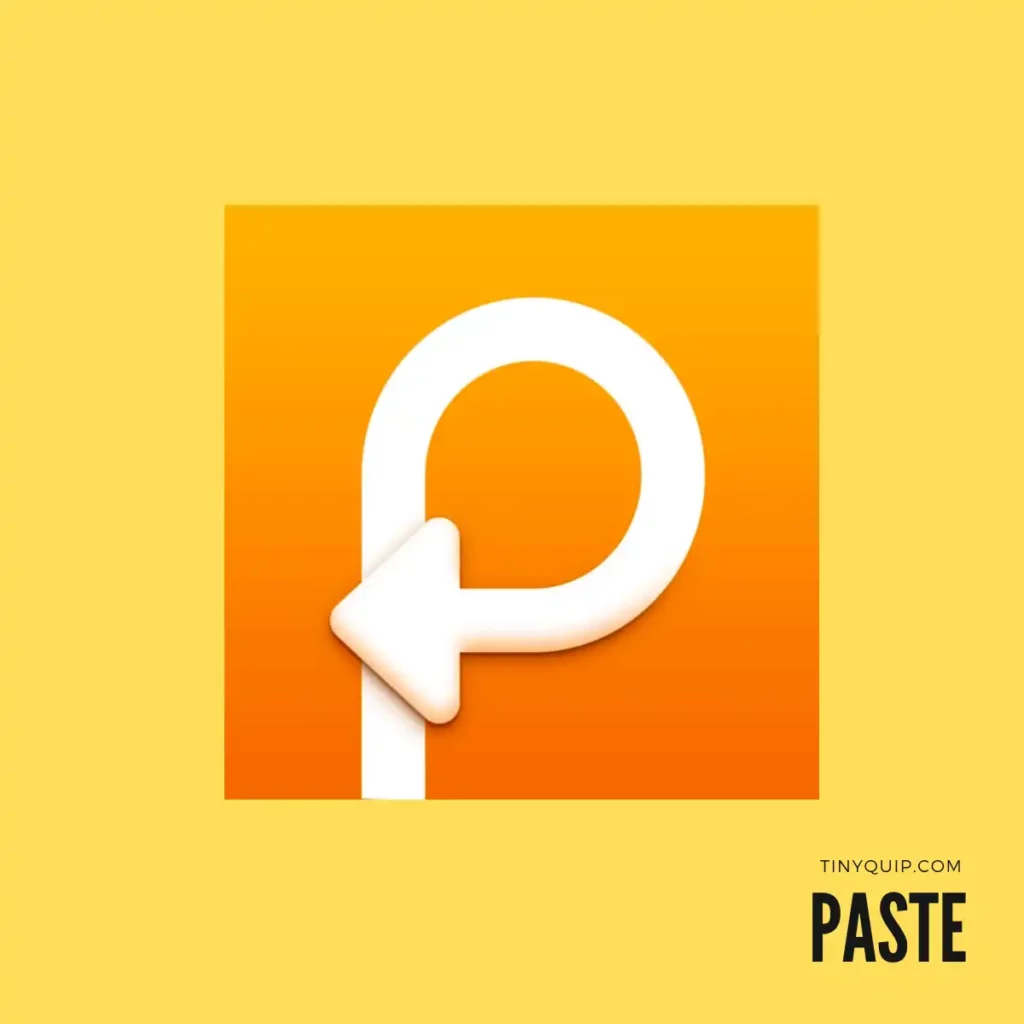 Features
Stack your clips into categories
Intelligent, quick search between the clippings
Edit your clippings and save them using the app itself
Works with universal clipboard too
Remove formatting and paste as plain text
Paste is one of the advanced clipboard managers for your macOS, and though paid, it offers some of the fascinating features for a clipboard manager to have. For a clipboard manager, one of the toughest things is to sort out all the important clippings and organize them well for your next use. But that's a real challenge that most clipboard managers fail at but not "Paste."
Paste allows you to categorize and search between clippings which are one of the most convenient features out there. Now, this includes text-based search, and once you find the clipping, you can even edit it and save the new clipping for your next use.
Besides, all your clippings are saved on your own iCloud account, so you wouldn't want to make some space there. And once you have them, you can install the app on your other devices, such as iPhone or iPad, and sync your clippings and configurations between your Apple devices.
When you paste the text, you can opt to remove the formatting and paste the text as plain text for your next use. Now, that's handy when you copy something from the web and don't want all those fancy big fonts and styles in your documents or texts.
Also read: 9 Productivity Apps for MacBook That Are a Must Have
---
3. Clipboard: Copy, Paste Clips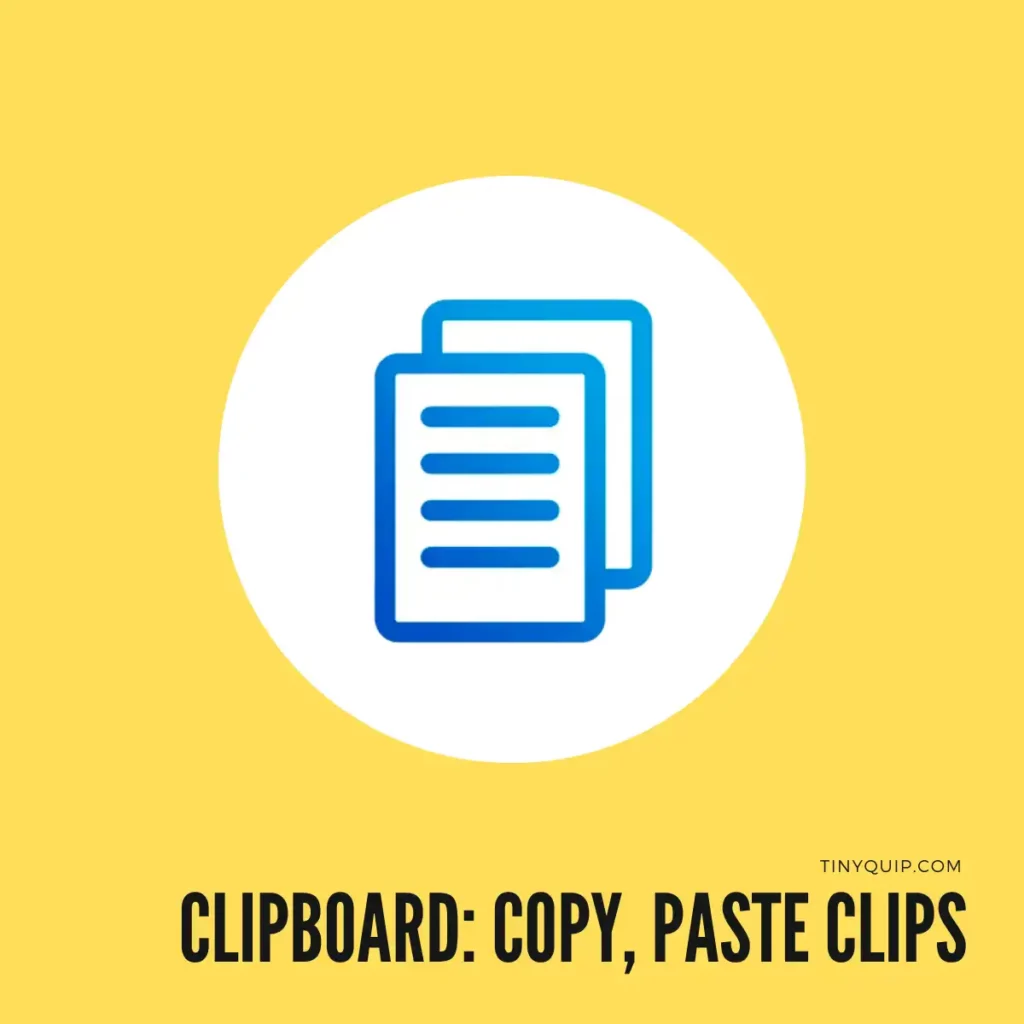 Features
Bookmark your favorite clippings
Top section for most used clippings
Hotkeys for quick actions
Unlimited buffer to store all your clippings
Quick access from the toolbar icon
Clipboard is another reputable clipboard manager app for your macOS, and it comes with some quick action moves. Firstly, I totally love how you can separate your clippings under bookmarks, top, and finally, all the clippings. So, if you are frequently using a clipping, you can find them under the "Top" section and quickly use them when in need. Or, if there are some favorite clippings that you use occasionally but are long texts that you don't want to keep looking at under the "All" clippings section, you can bookmark them as favorites and use them easily.
If you are a frequent user of this app, you can also quickly access these clippings using the hotkeys, and I think it is pretty helpful, but it will take some time to get used to the shortcuts. Likewise, with the CopyClip app, you can quickly access the app using the toolbar menu, and it does save some bits of time for you.
An additional benefit of using the CopyClip clipboard manager app on your MacBook is you get to store unlimited clippings and also sync them between your iCloud devices, so you get it all in one place. However, you will require to make some in-app purchases to avail all features; the app is not completely free to use.
Also read: How to Delete Screenshots on a Mac | All You Need to Know
---
4. PastePal – Clipboard Manager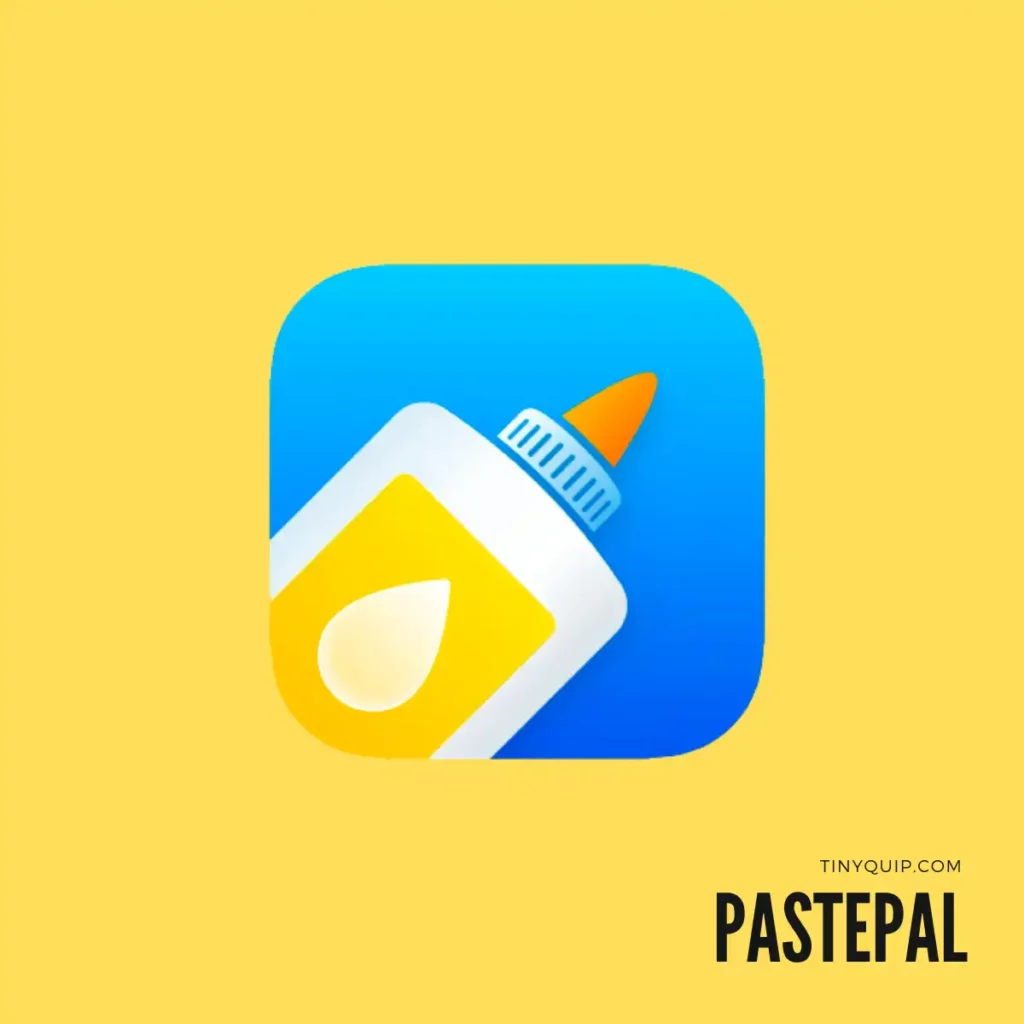 Feature
Quick access your clippings from the dock screen
Organize your clippings, filter them by app and content type
Smooth scrolling with the pagination for large clippings
Set clipboard history lifespan to automatically delete clippings
Blacklist apps, words, and folders that are not to be saved
PastePal is one of the handy tools when it comes to fast copy-and-paste actions on your Mac, and undoubtedly, it is a great choice for better productivity on your Mac.
With PastePal, there is a quick app drawer widget-like dock that gives you quick access to your clippings, and the best thing is you can place it at your convenience, either on the top, left, right, or bottom of your screen. If you need access to more clippings or more options from the clipboard manager app, you can expand the drawer and view all the clippings and options.
For all the large clippings, like huge document-like, you get a pagination scroll that allows you to traverse through the entire content, which is great. Most apps don't allow you to scroll through the content, and you might end up pasting content with slight changes that you might not want to.
There is also a clipboard history lifespan feature that automatically deletes all your clippings which is pretty helpful when you don't want to clog up all that storage space on your Mac.
Also read: 7 Tips to Fix Screenshot on Mac is Not Working
---
5. Flycut Clipboard Manager for Developers on Mac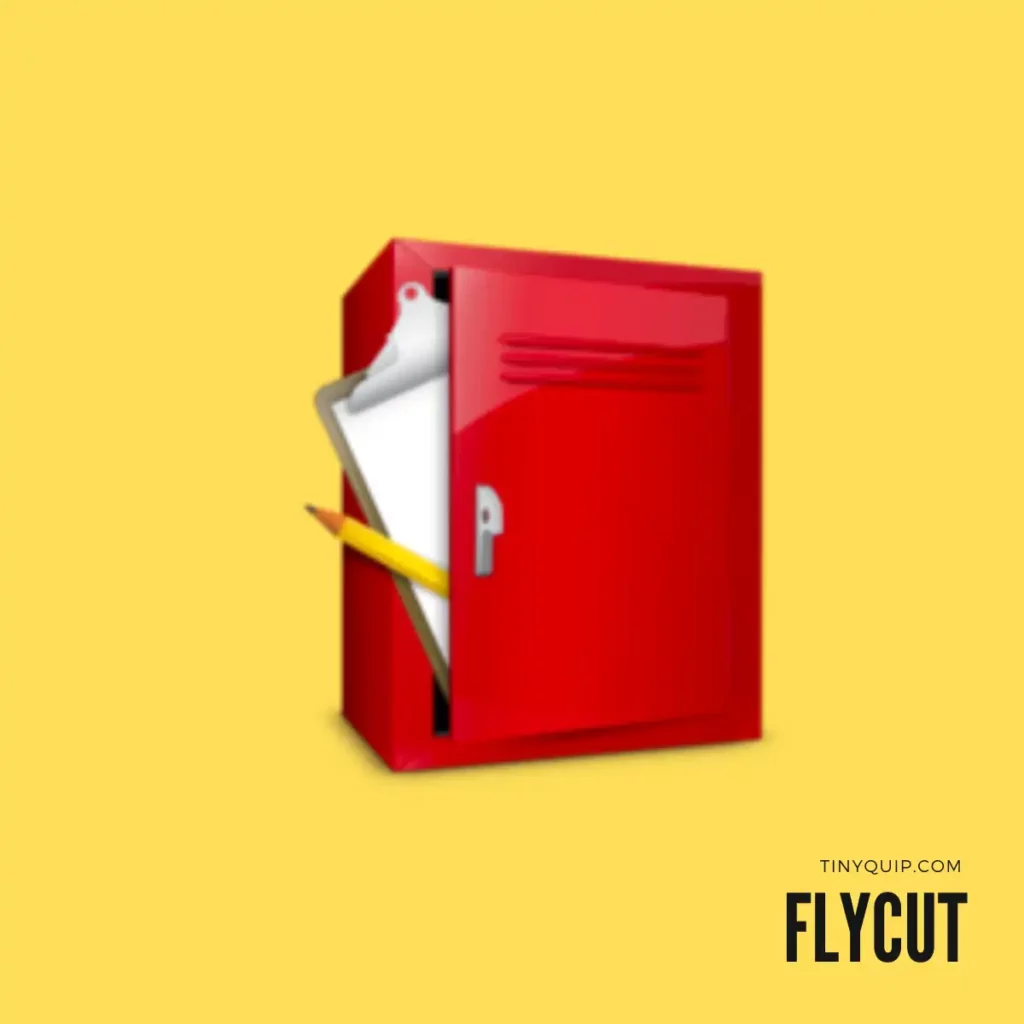 Features
Every code you copy is stored in this clipboard
Does not interfere with your current clipboard buffer
Has a separate hotkey or shortcut for copying and pasting
Set the number of clippings you want the app to remember and display
Customize the appearance to suit your theme and workspace
Flycut or Jumpcut is a no-new name when it comes to a powerful clipboard manager on your Mac. The clipboard quickly copies the code from anywhere on your screen; maybe it can be the code editor, stack overflow, or even if you use the powerful text copying from videos using your Mac, it can copy all and format it for you.
One of the good things about this clipboard manager is to use it as a totally different clipboard on your MacBook, meaning it doesn't interfere with the secondary or primary keyboard shortcuts and allocated buffers.
Again, you can keep a long history of all the code you have copied and quickly access them to save a good time while hard coding your new project. There are different hotkeys and shortcuts, and you can totally customize them from the hotkey setting menu.
Likewise, for most clipboard managers apps in this list, the app helps you remember a long history of everything you have copied. You can adjust it to the number of clippings you would like to save and how many you wish to display.
Also read: How to Disconnect an iPhone from your Mac | 11 Things to Do
---
6. Clipboard – Paste Keyboard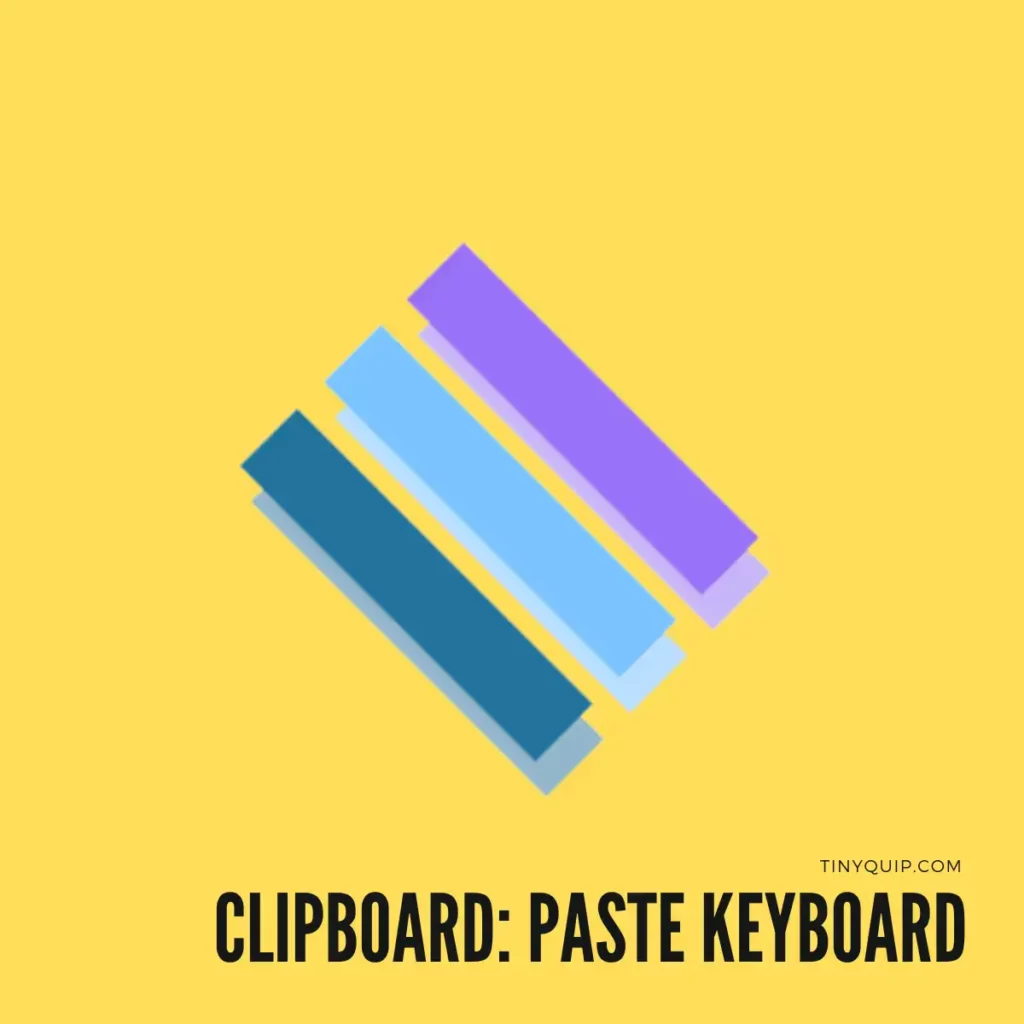 Features
Sync clippings between your Apple devices
Organize your clippings using categories
Copy code, text, URL, and other text formats
Get a quick summary of your clipping by long-tapping it
Quickly search through your clippings using the search bar
Clipboard – Paste Keyboard is one of the underrated clipboard managers for your Apple devices, and its outdated design does give that impression. But wait, the features will leave you fascinated.
The app is available for Mac, iPhone, and even your iPad devices, and you can sync all your clippings between them using a single account. But finding clippings shouldn't be a tough job when you have multiple devices using a single account, so the app allows you to organize your clippings using your defined categories, and you can make as many as you wish to.
Besides, for mobile users, you can even color-code your clippings so it gets both visually appealing and easier to find them.
Clipboard – Paste Keyboard also solves one of the common problems with longer texts. We usually don't want to see those long documents we copied earlier while searching for something specific and small; this is when you can use the search bar to find which exact clipping you are looking for or just long-press on a clip to see a shorter version of it. This helps you save some big time while working on something important.
Also read: How to Boot Your Mac in Safe Mode | Intel & Silicon
---
7. PasteNow – Instant Clipboard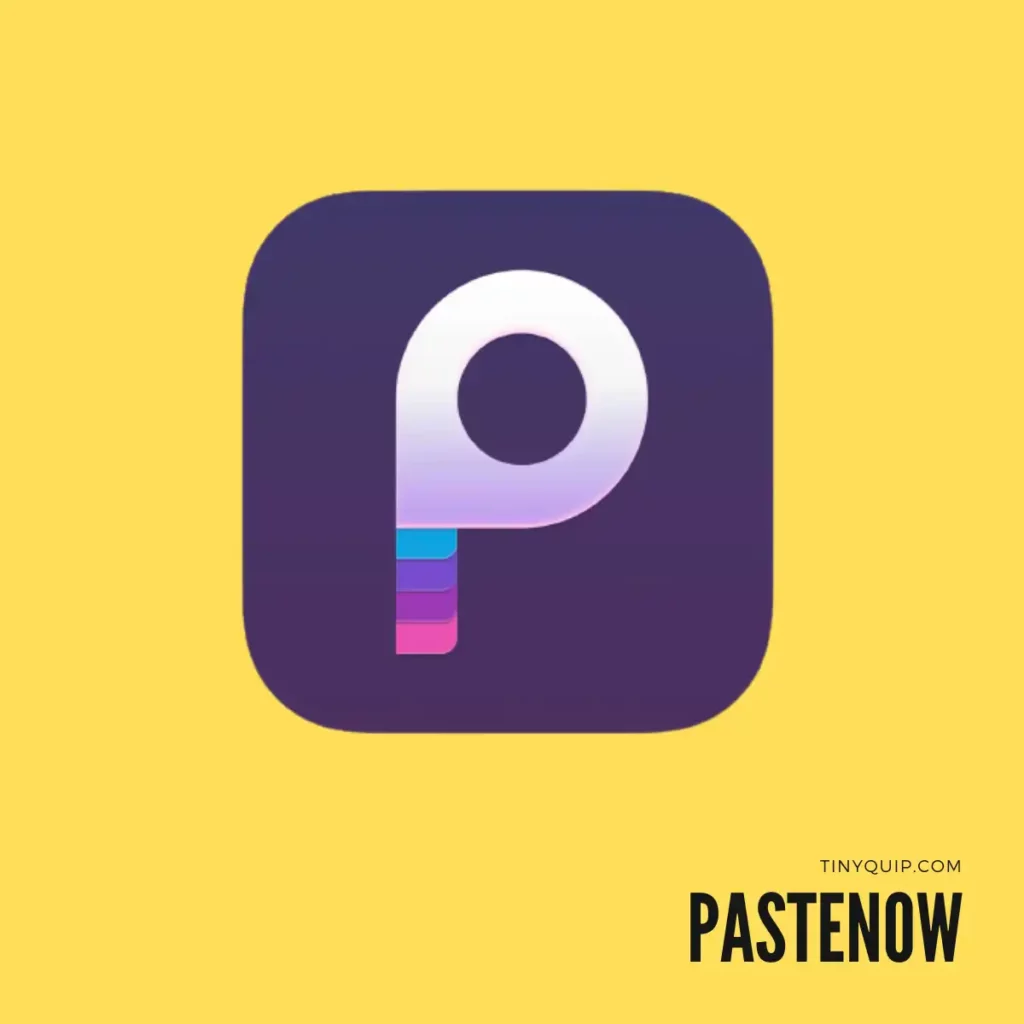 Features
Sync data between your Apple devices
Create smart filters to sort your clippings
Display content based on the type
Customize shortcut keys to find, copy, and paste
iOS keyboard extensions to quickly use clippings
If you are looking for something modern, fanciful, and well-organized clipboard manager for your Mac, you cannot miss out on the PasteNow app. It is one of the well-designed clipboard managers that not only looks great but also you get some amazing features along.
Firstly, like most apps on the list, you can instantly sync y our clippings between your other Apple devices, which comes in pretty much handy when you want something from your Mac on your iPhone. Now, Apple pretty much allows this in the Apple ecosystem, but again, there is only a single default buffer that does not show an entire clipboard history.
Another thing I love about this clipboard manager is it allows you to copy images, videos, and more, and you can find them in the same format. Also, on Mac devices, you can press the spacebar and get a quick preview of it just in case you need it to be sure.
This clipboard manager for your Mac also solves a lot of organizational issues for all the clippings. You can pin your favorites and sort out others under different labels for quick use. I pretty much fancy such features as it saves me some good time looking for the clippings.
Also read: MS Word Not Opening on Mac? Here is the Fix
---
Frequently Asked Questions [FAQs]
Does Mac have a clipboard manager?
Yes, by default Mac only allows you to copy on a single buffer, but there are a few Mac clipboard manager apps on the App Store that can keep a long clipping history for you.
Which is the best copy history clipboard for MacBook?
There are a few options out there, such as PastePal, CopyClip, Paste, Paste Keyboard, and a few more that should help you with a long history of copying clippings and also syncing data between your Apple devices.
Are clipboard managers apps safe to use?
Most apps use your iCloud account to sync clippings between your devices or store them on your Mac's storage, so they are pretty much safe, but it is anyhow advisable not to copy sensitive information using them.
Before You Leave
Get Our Prime Content Delivered to your Inbox for Free!! Join the Ever-Growing Community… Right Now.
Give this article a quick share,
Wrapping up: Best Clipboard Manager for Mac
My list of best clipboard managers for Mac comes to rest here, and I am confident there are some more options on the App Store too. But there are a few things you might want to consider, such as what data you want to be copied, the privacy, and how you can use those clippings in your entire Apple ecosystem in a well-organized manner. So, when picking a clipboard manager app for your MacBook, always look for these factors and get the best for yourself.
I hope to have helped you with the best clipboard manager for macOS. If you like this article, do give this a quick share on your social media handles and do tag us. Also, join our Telegram channel, Facebook page, and Twitter to never miss a quick update.
Some Catchy Line to Grab your Attention
Get Our Prime Content Delivered to your Inbox for Free!! Join the Ever-Growing Community… Right Now.