Want to create a stunning and appealing podcast cover art or template for your next show or episode? I will help you generate podcast covers in minutes using pre-made templates from experts and design tools, most of them for free. So please stick with me till the end, and don't miss to check out my podcast guides to help you with easy podcasting.
As a podcaster, you may know how to connect with your audience, what topic to speak on, the working scripts, and more, but not necessarily designing. The first thing your audience will see on your podcast is the show name and the big thumbnail or cover art. If those two elements in your podcast are not appealing, your audience might skip your show even without listening for a minute.
But designing is not everyone's cup of coffee; you have to be creative, patient and spend a lot of hours thinking and working on each element. Instead, you can create more episodes or write your next episode or show scripts using those hours. But what about the creatives? The podcast cover art? This is something audiences will see on social media platforms while listening to podcasts or even when they use RSS feeds.
That can be done using the design apps.
There are a lot of best options out there that have pre-made templates; all you need to do is change the text, color, or image as per your need, and your high-quality podcast cover art is ready. Most times for free. Of course, depending upon the features and type of templates that you choose.
If you are new to designing podcast covers and want to do it from scratch, this is the guide that you might want to look once – Podcast Cover Art Guide. You can use it to know the cover size, basics, and what makes a podcast cover art appealing. Do check it out.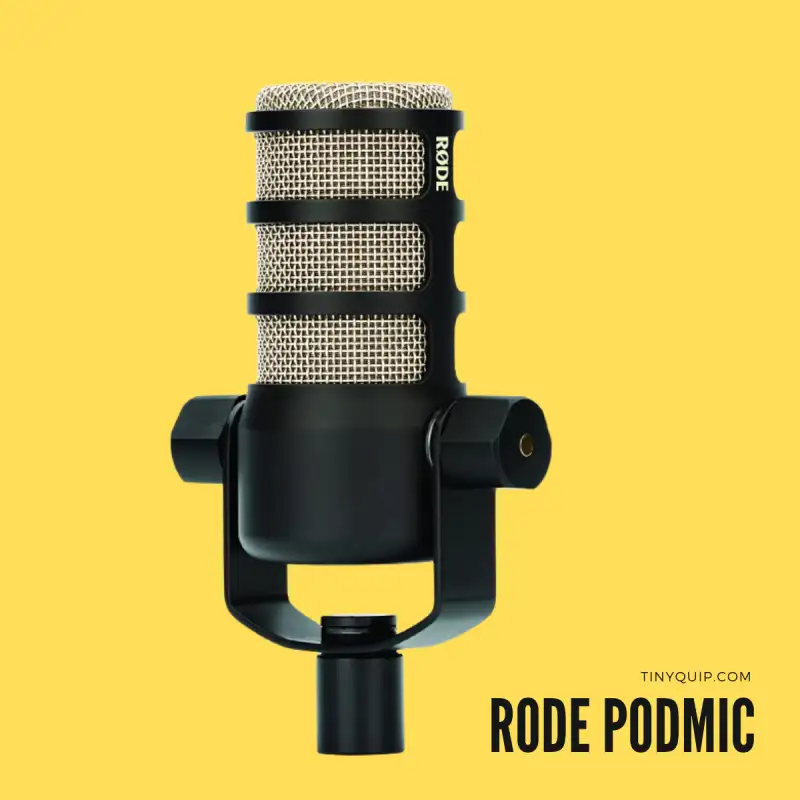 Your Audience is Yawning
There are two factors that can make your audience sleepy while listening to your podcast. One is a boring script, and the second is poor audio.
Here are my favorite 10 best microphones for podcasters that will make you sound-sick professional. And also, budget-friendly for starters and professionals.
7 Best Apps to Create Podcast Cover Art or Templates for Your Next Show or Episode
Choosing a design tool that can help you create a stunning podcast cover is not that tricky. There are pre-made templates, some design assets, and the export quality that should do the job for you. On most platforms, you can find both free and paid templates with sick designs. For me, the free designs work just fine as the paid ones, and when I want to change the image or assets, I just use the stock resources, which are also mostly free, so I don't have to jingle here and there.
There are also some other factors, such as device compatibility, user interface, and the additional features available inside the app, which makes a huge difference. I have used over 30 online design platforms, and some of them also had text and image options that were boring and limited. Tools like Adobe Express and Canva offer more features, assets, resources, and templates, and not just only for podcast cover art, which makes them some of the perfect options out there. 
Let's discuss more about each of these tools.
1. Adobe Express: The Solution to Most Design Problems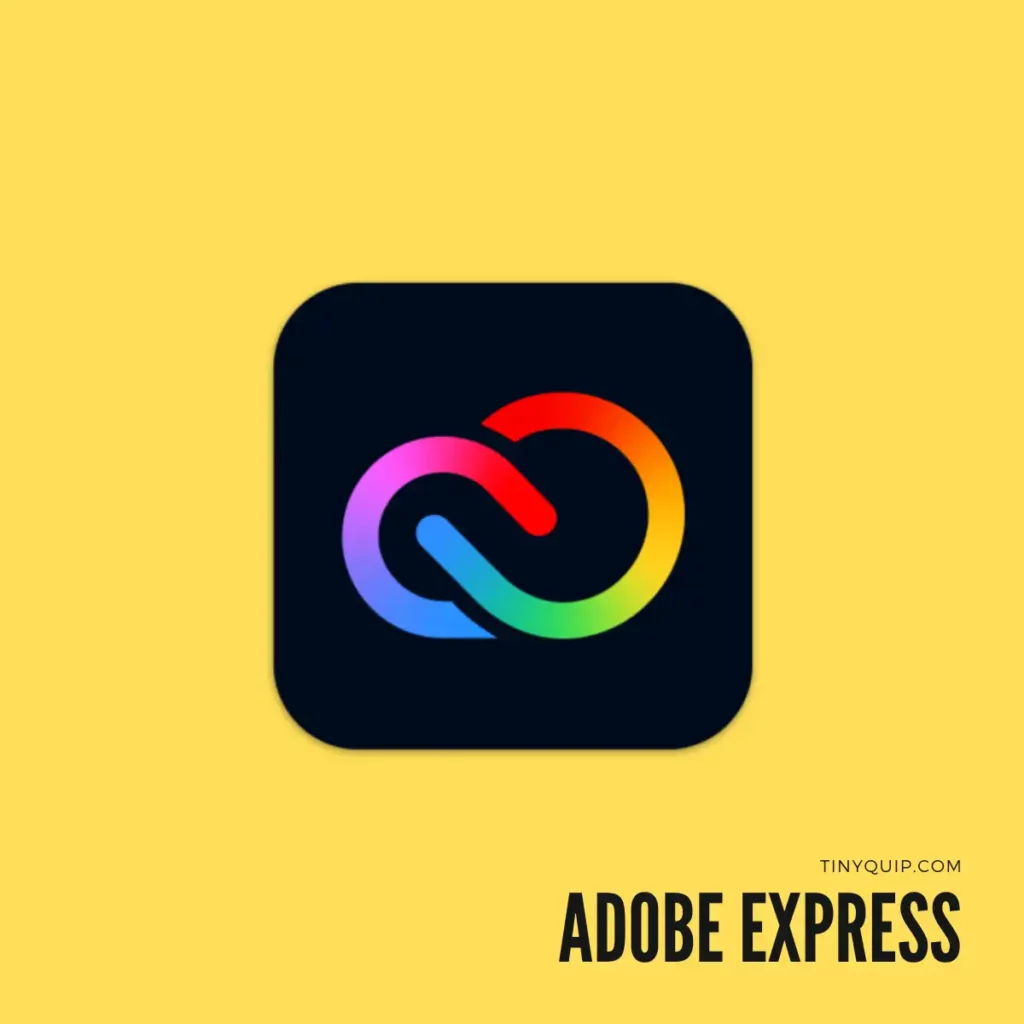 Features
Premium and stunning design assets and templates
160 million royalty-free Adobe Stock collection* photos
High-quality design exports
Added features such as background remover and content scheduler
Edit on the go with the mobile app
Adobe Express is one of the underrated design tools that can help you make amazing podcast cover art from their template library. The user interface is simple, and this formerly known as Adobe Spark app helps you create podcast cover templates in minutes either from scratch or using the template library.
Once you have your Adobe Express editor on the left of your screen, you can find some of the design tools, such as text, elements, backgrounds, logos, and more. These come in handy for quick edits, element placements, and other customizations. There are more than 160 million royalty-free Adobe Stock collection* photos that help you make your creatives more appealing and stand out. If you have your own picture, you can upload that, and to make it match the background of your podcast cover, you can use the background remover tool, which works flawlessly. You can also use tools like remove bg to remove the background of your images, but high-quality download would still charge you a certain cost.
You can use the online editor interface or use the app on your mobile and iPad to edit your podcast covers on the go.
Also Read: 9 Productivity Apps for MacBook That Are a Must Have
---
2. Canva: The Best Podcast Cover Art Design Tool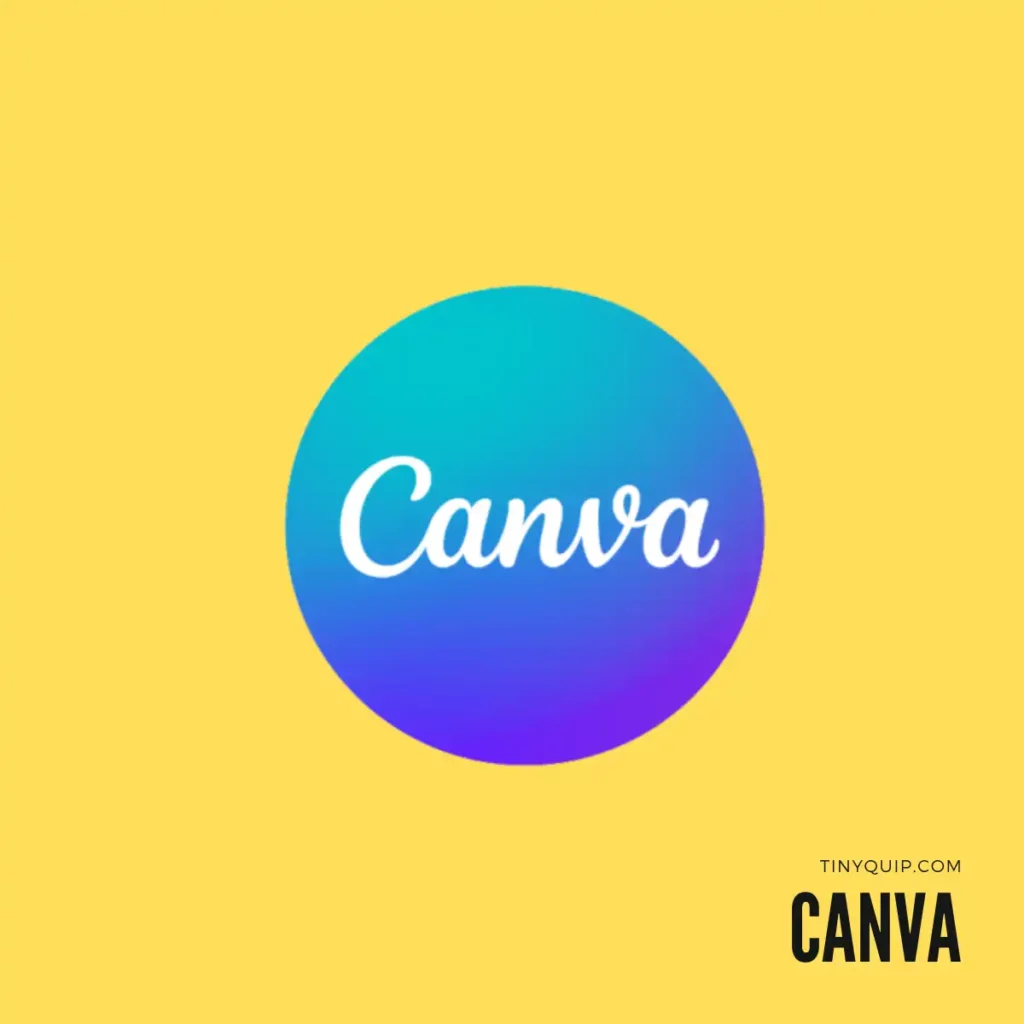 Features
Premium design assets and templates for every design topic
100 million+ royalty stock* assets
Add graphics, groups, and animations to enhance your design
Powerful background remover tool
100GB of Cloud Storage to store your designs, unlimited with the team plan
Canva does a great job when it comes to creating designs not just for podcasts but everything else. You might have definitely come across this tool in productivity apps, apps to build your passive income, or social media creator apps. But do you know that most podcasts don't design their cover art but rather pick from this tool? Surprising, right? This is all because Canva has a huge template library, and most of these templates are free. You can check the podcast templates on Canva from here.
Of course, it is one of my favorite design tools, and I mostly design here when I need to save a huge amount of time. There are also other tools like Figma and Sketch, but there are pretty pro and take time if you are inexperienced.
Just like Adobe Express, you can find a powerful background remover tool just in case you decide to upload your own picture. This is also, by the way, one of the good decisions as it shows your show is more genuine and creates a sense of trust.
There are plenty of assets, such as graphics, objects, shapes, and elements, that can help you design or customize your podcast better. And since you are likely going to use it for all your social media creatives or digital sharing creatives, you can use the entire 100GB of free space and design without worrying about storage. The paid plan offers you unlimited storage and access to all the paid templates and assets with collaboration options which are also great for a social media team for a podcast show.
Also Read: Adobe Express vs. Canva | Which is The Best Design Tool?
---
3. VistaCreate: Create Innovative Podcast Covers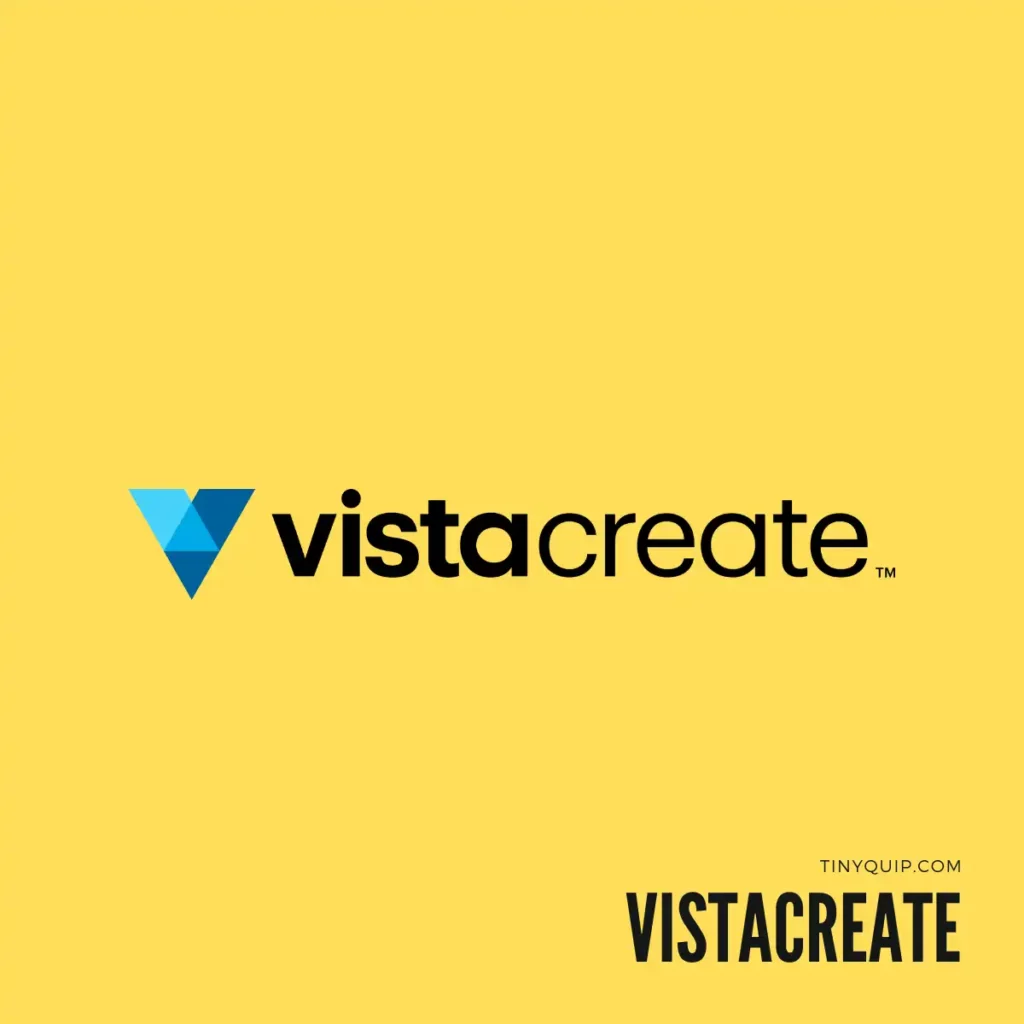 Features
75K+ design templates for all your design needs
Free fonts, music, animations, backgrounds, and objects
10GB storage for files and projects [Free Plan]
70M+ stock photos, videos, and vectors to use in your design
Unlimited brand Kit with colors, logos, and fonts with the premium plan
VistaCreate is a modern design tool that helps you create podcast covers that are more modern-looking, attractive, and full of creative vector assets. With more than 75K+ design templates, you can design basically anything from social media posts, menu cards, greetings, posters, and even podcast covers. And if you don't find a template that suits your taste, you can also start designing from scratch and generate a creative that would match your show's theme.
You can find several free fonts, music, animation, objects, shapes, backgrounds, and even 70M+ stock footage to complete your design. But wait, not all of that would be free; some include premium charges, so if you like designing with VistaCreate, you can always get a subscription and get stunning resources for your design needs.
Something similar to what Canva and Adobe Express have to offer, on VistaCreate, you can have your own brand kit in a special folder. So, you can quickly use the logos, color theme, and fonts and make all your podcast episode's cover art lookalike from a theme.
Also Read: Adobe Express vs. VistaCreate | In-Depth Review (15+ Tests)
---
4. Desygner: Powerful and Upcoming Design Tool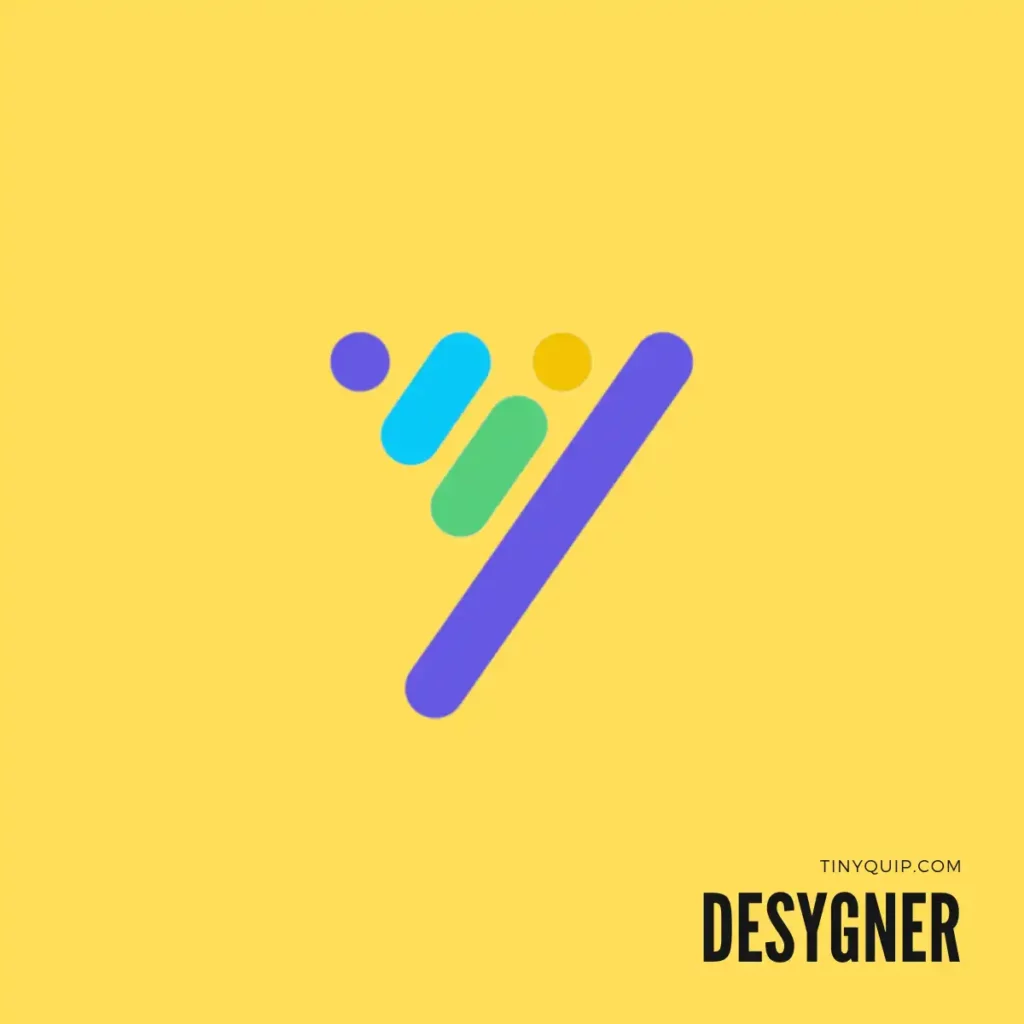 Features
Choose between 300+ design formats
147 million* Shutterstock photos, illustrations, and videos
Set up multiple asset libraries
Keep track of every change using design version history and rollback
Creative and fun elements, shapes, objects, and graphics
If you want to create a more fun podcast cover art for your next show, you can definitely look up Desygner. It comes with some amazing modern and fun templates to choose from, and if you are not happy with them, you can easily start creating from scratch with the least effort.
Though your podcast cover art on a podcast platform will be a static image, you can still have a creative animated version of the cover art for social media platforms. To make it a little more modern and funky with themes are candy or colors, you can check out some amazing design assets such as stickers, illustrations, and videos on this design tool. That reminds me, you can also create a video introduction of your podcast on social media with the video editing features from Desygner, which is pretty cool but still a little basic, given all the video features. Let's keep that discussion for some other blog in the future.
There are easily over 147 million stock resources for you, and likewise, to other apps on the list, you will have to pay a subscription fee to access them all. Compared to the top three design apps, I guess the free options are more limited with Desygner, but they are still good.
For all those busy bees, you can even use Desygner on your Android or iOS mobile apps to edit your podcast cover art on the go. The app interface is a little slower but still okay compared to some other design apps on the list.
Also Read: Adobe Express vs. Desygner | 15+ Tests to Pick The Best Design Tool
---
5. Visme: Scratch to Beautiful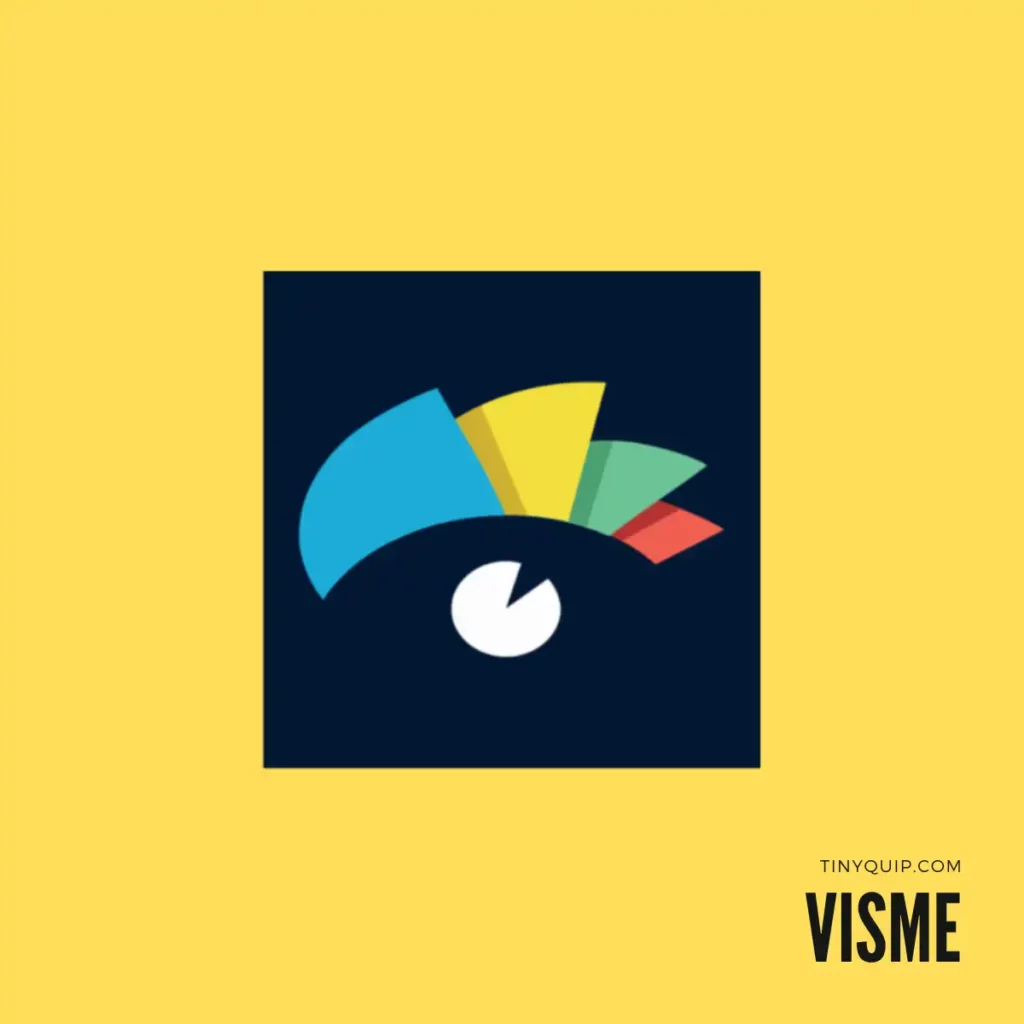 Features
Modern design templates for your social media platforms
Brand kit features such as assets, templates, colors, logos, and more
Royalty-free stock resources* such as images, videos, and music
Easy to use and straightforward interface
Available for smartphones
Designing can get more complicated even with such easy-to-use apps from the list, but that's not the case with Visme. I would rather say, Visme is a more straightforward and decluttered design editor that will help you design your podcast cover art from scratch to beautiful.
But why scratch? Because there are such good design assets that any non-designer can become creative in designing a podcast cover art. Or just use the modern templates to be inspired from and show the emotions or theme you deliver in your podcast.
What I like the most is if you are a professional podcaster who basically has only one job, to create podcast shows and episodes, the tool can help you save much more time. All thanks to the brand kit or assets that can help you create a template, and you can reuse it each time by just making a few changes. Pretty helpful right? No need to remember how you designed your podcast cover for the last episodes. Just select the template, a few edits, and you are ready to download it.
Likewise, to other apps on the list, there are plenty of stock resources for your use that can help you design your podcast cover art better. If you don't like them, you can also go for alternative resources like Pexels or Unsplash and use those stock resources in your cover design.
Also Read: Adobe Express vs Visme | Create Stunning Designs in 5 Mins
---
6. Snappa: Basic But Influential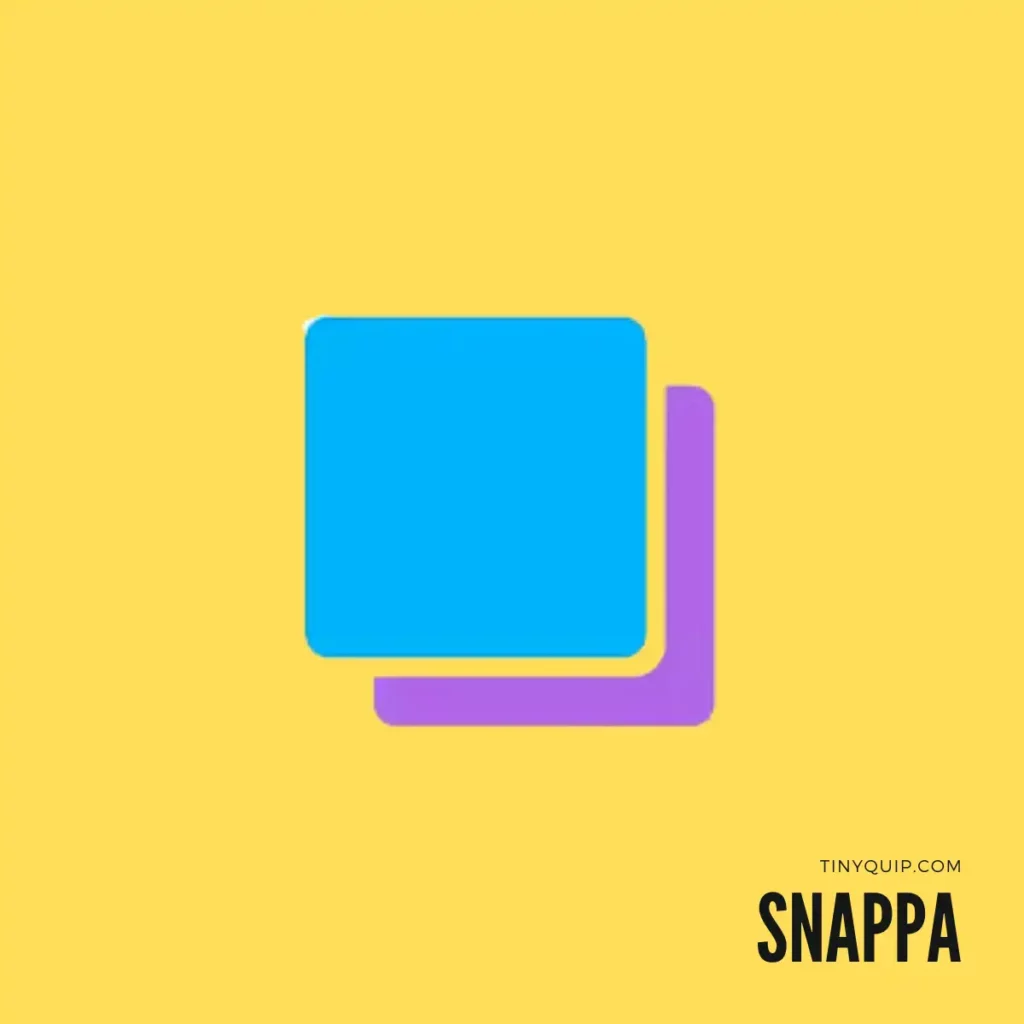 Features
6,000+ templates to create stunning social media designs for multiple platforms
5,000,000+ stock resources
Upload custom fonts to create branded and creative designs
Remove the image background or save the designs with a transparent background
Multiple user options to create designs in collaboration with the team
Honestly, Snappa is a basic tool, the features are limited, and yes, there are almost no options for creating a podcast cover. But wait, if you are designing your podcast cover art from scratch and want to make it look more branded than creative, Snappa will still do a good job for you.
There are some branding features that I like; for instance, you can upload a logo, duplicate the designs, and even upload your own custom font so your designs are unique and more likely to your taste. If you have a design team, you can also get them on your cover art design as collaborators and get the creative game going.
There are 6k plus modern templates to help you save some time and skip those design blocks in your head. But most of these are for social media platforms like Instagram, Facebook, LinkedIn, and Twitter. So you can create multiple cover art for each social platform and direct the audience to your show or episodes.
Also Read: Adobe Express vs Snappa | Create Killer Social Media Posts
---
7. Stencil: Cool Modern Web Design Editor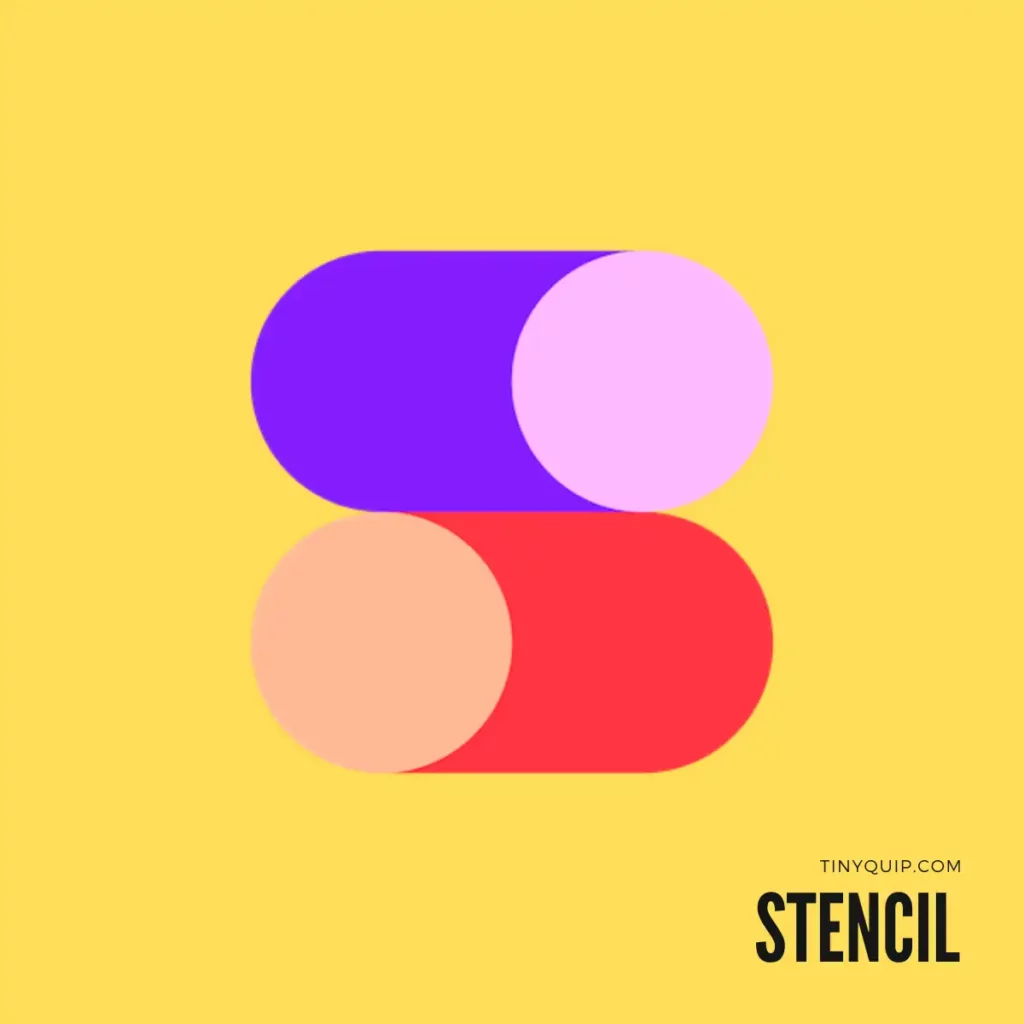 Features
5,000,000+ stock photos for designing stunning podcast covers
3,100,000+ Icons & Graphics and 140+ preset sizes
Brand kit with logos and font options
High-quality downloads
Keep your designs organized with the collections folder
Stencil is one of the borderline design platforms with limited features and templates but attractive design assets like creative icons. I found countable templates for podcasts and limited assets just like Snappa, but if we can design more creatively, this app can still help you create stunning podcast designs.
Likewise, to most design editor tools on the list, you can upload your branded logos and fonts to make sure you are always ready with your resources to create the more branded cover art. You can also create multiple variants of the podcast cover art for thumbnails, posters, and other social media platforms using the same platform, which is pretty much handy and easy.
All your designs are exported in better quality, similar to that of Adobe Express and Canva, which is a huge plus point. I also like that the editor is well designed; you can even find a collections folder to organize all your designs, something which we see with Canva, too, and it gives us more flexible arrangements when we have a lot of different designs for every other episode.
Also Read: 8 Best Habit Tracker Apps for Android and iPhone
---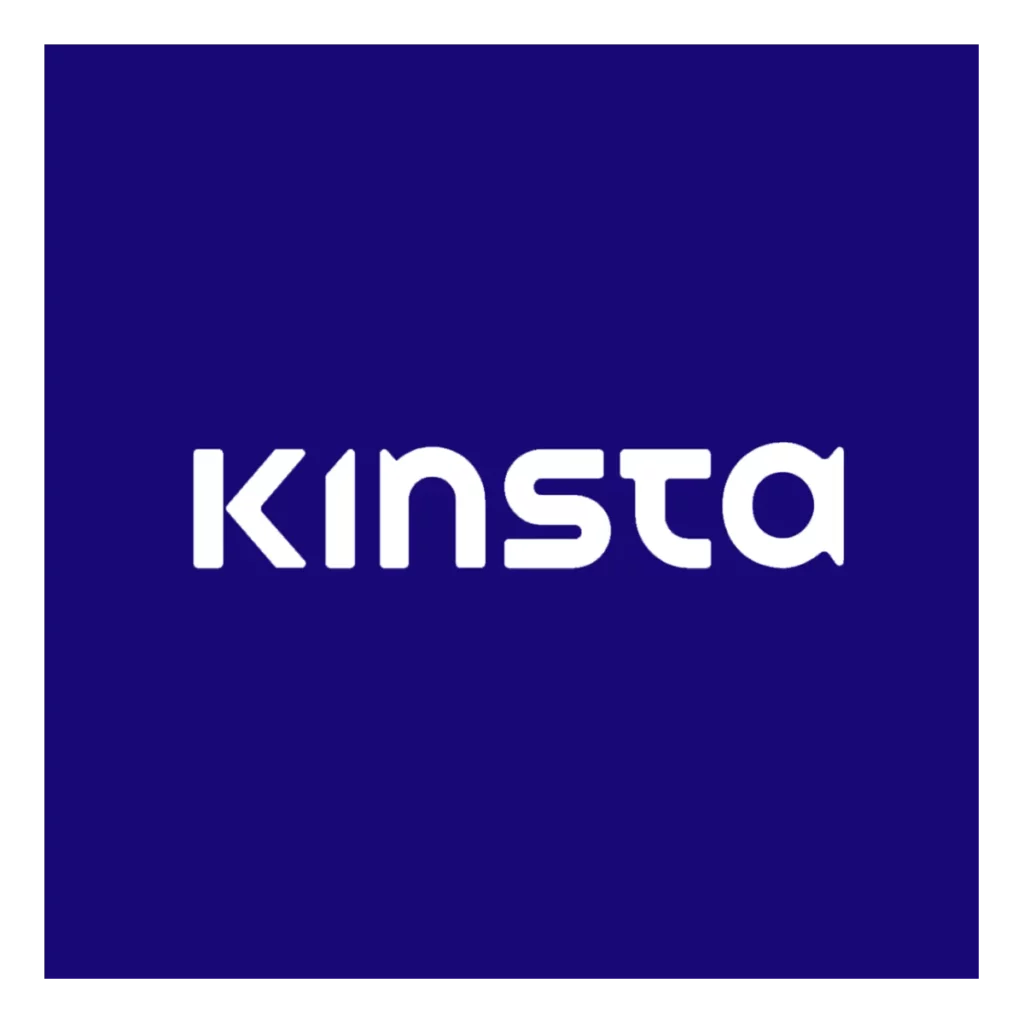 Build a WordPress Website for Your Podcast Audience with Kinsta
Be it redirecting your audience to your e-commerce store, making them read your blogs, or creating a whole new community. Do it all with managed WordPress on Kinsta.
High-performance CDN
Google's cloud servers
Reduce load times by almost 49% (TTFB, cache, and more)
Site backups and uptime checks
Free SSL certificates
---
Frequently Asked Questions [FAQs]
Which is the best app to design podcast cover art?
There are a couple of best apps to design podcast cover art, such as 1. Adobe Express, 2. Canva, 3. VistaCreate, 4. Desygner, 5. Visme, 6. Snappa, and 7. Stencil.
Why should you create multiple podcast covers?
Multiple podcast covers help you market your episodes on social media platforms in a much better way. Besides, all platforms have different sizes and aspect ratios that can only be fulfilled when you design multiple podcast covers for all social platforms, forums, platforms like Quora, and even for the podcast itself, such as thumbnail.
How do I make my own podcast cover art design?
You can create your own podcast cover art by using apps like Adobe Express and Canva that let you create your design from scratch and help you create more stunning designs with creative assets like objects, shapes, and other graphics.
Before You Leave
Get Our Prime Content Delivered to your Inbox for Free!! Join the Ever-Growing Community… Right Now.
Give this article a quick share,
---
Wrapping up: Best Apps to Create Podcast Cover Art
This pretty much sums up my list of online tools or apps that help you create podcast cover art or templates for free. There is always more to this list, but these 7 apps are a perfect choice for creative block day to create stunning podcast covers. I also like that most of the assets on these are free, while with premium, you can enjoy more resources which are recommended if you are podcasting more professionally. Alongside, for professional podcasters, a good quality budget-friendly mic is equally important, so you can check out my picks on the best podcast microphones under budget and for more professional recording.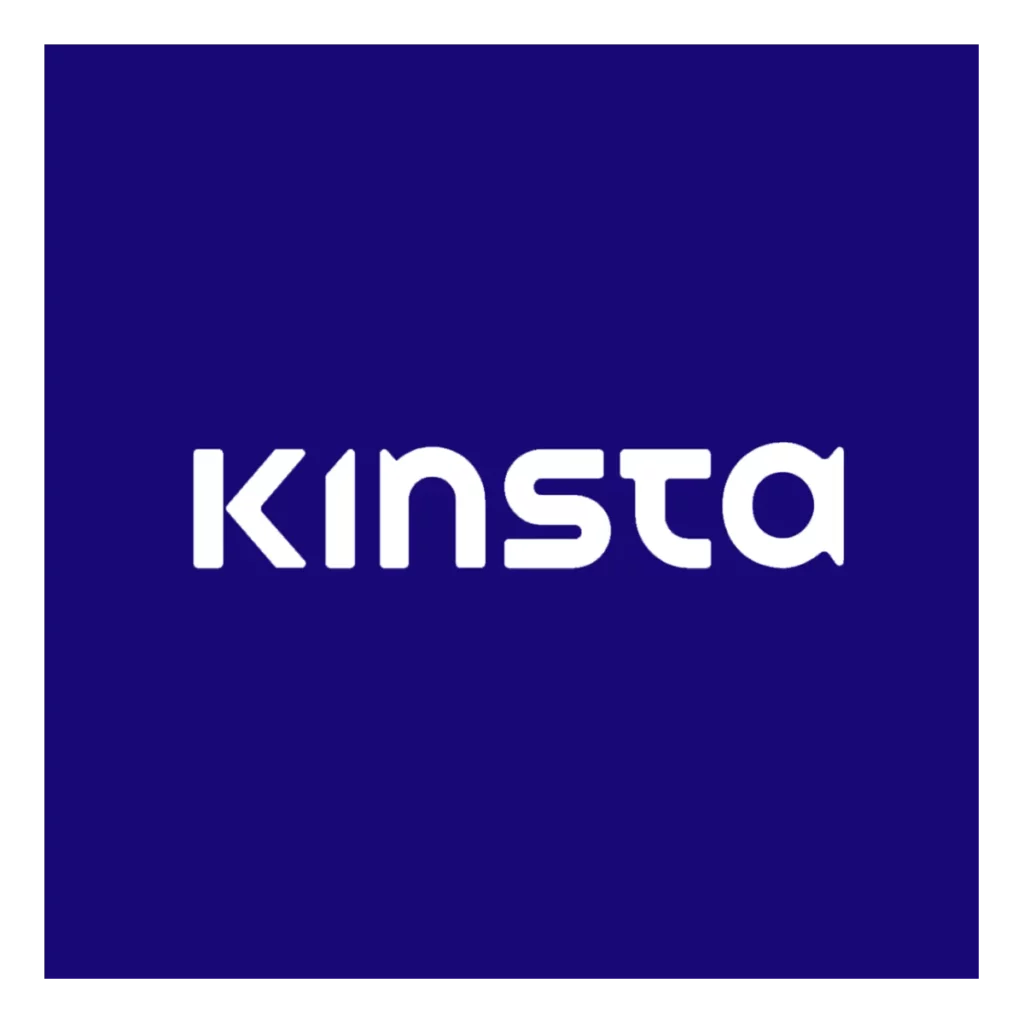 Build a WordPress Website for Your Podcast Audience with Kinsta
Be it redirecting your audience to your e-commerce store, making them read your blogs, or creating a whole new community. Do it all with managed WordPress on Kinsta.
High-performance CDN
Google's cloud servers
Reduce load times by almost 49% (TTFB, cache, and more)
Site backups and uptime checks
Free SSL certificates
I hope this guide comes in handy for you; feel free to explore more podcast guides on Tiny Quip, and if you have any questions or doubts, do drop them in the comment section. If you like this article, do give this a quick share on your social media handles and do tag us. Also, join our Telegram channel, Facebook page, and Twitter to never miss a quick update.
Happy podcasting!
Some Catchy Line to Grab your Attention
Get Our Prime Content Delivered to your Inbox for Free!! Join the Ever-Growing Community… Right Now.