Podcasting is one of the best ways to connect with people and build your audience. But when you just start podcasting, and it is a new field to you, there is likely a chance that you don't know how podcasts are shared on platforms like Apple iTunes, Spotify, Google Podcasts, and many others. This is where RSS feed comes into the picture, and it is one of the crucial terms to know when you are into creating a podcast. But what is it? How to use it? And where can you find it? This guide is all about that.
Also Read: Dell U2723QE Ultrasharp 4K KVM Monitor Review
What is Podcast RSS Feed?
RSS feed, or "Really Simple Syndication" in technical terminology, is a web feed that delivers your content or distributes them to various platforms and subscriptions. This works with podcasts, blog posts, forums, and many more.
So when you prepare content such as a podcast episode, you don't have to each time individually notify your audience or go on every podcasting platform and upload your episodes on them. That would be too much of a task, and this is when the RSS feed comes into the picture.
RSS feed has one job, once you upload your episode, it makes it accessible to all the connected platforms. These platforms then check the RSS feed, grab the data, and show it on their platform with all your episode details.
Let's understand in more detail how exactly an RSS feed work in podcasting.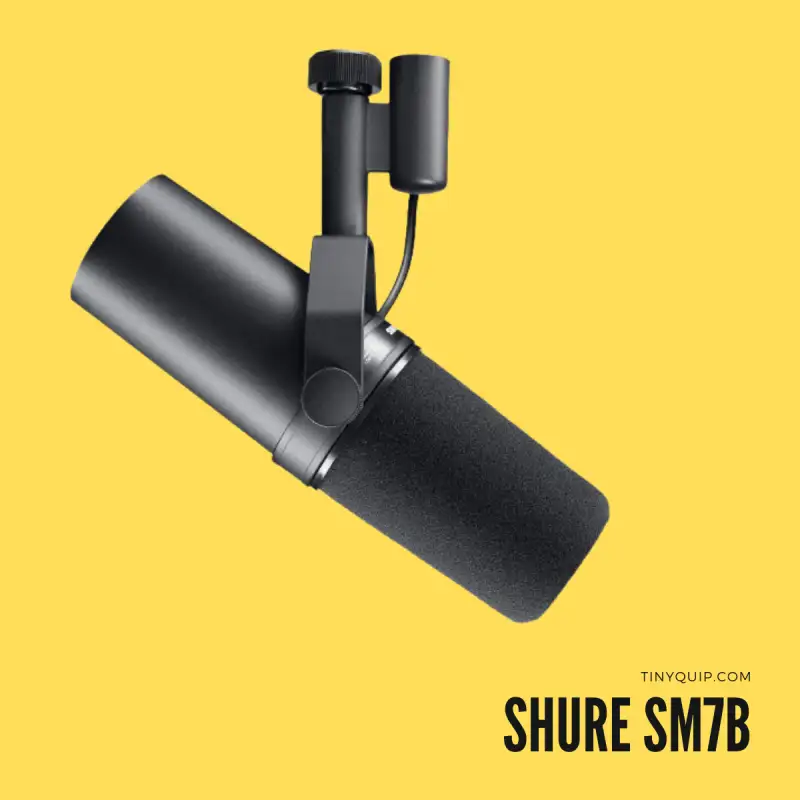 Your Audience is Yawning
There are two factors that can make your audience sleepy while listening to your podcast. One is a boring script, and the second is poor audio.
Here are my favorite 10 best microphones for podcasters that will make you sound-sick professional. And also budget-friendly for starters and professionals.
---
RSS Feed in Podcast: How Does it Exactly Work?
There are two types of podcasting platforms; one is those that allow you to host your shows and episodes, and the other is the ones that let you play them like a music player app. There are also platforms that let you do both hosting and use them as podcast player with a huge library.
When you create your podcast show or episode, you do it on a platform that lets you host your show or upload them. Once you do that, the platform creates an XML file that includes all the details about your shows or episodes, such as title, description, author, duration, media such as podcast cover, URL, and more.
All the other platforms where you want your podcast show or episodes need to access this file. And this is done by the unique RSS feed for your account on that podcast hosting.
Once you have your RSS feed, you need to visit all the platforms where you want your show to be visible and create your account on them. Tap on the "new show" option or "connect an RSS feed" option and then paste your RSS feed on that platform. Repeat the same for the platforms where you wish to make your podcast visible.
This is a one-time process, so be worry-free; you don't have to do it every time you upload a new episode. Every time you upload an episode or make changes to the existing ones, the XML file is updated. And connected podcasting regularly check the RSS feed for such updates and reflect them on their own platforms.
So, when you use a podcast app like Apple iTunes or Spotify and subscribe to your favorite podcaster, you are basically subscribing to their RSS feed, and the show is hosted somewhere else.
Also Read: MagEZ Slider Review | The Best 4-in-1 Wireless Charger for Apple?
---
Do you Need to Have an RSS Feed for your Podcast?
Of course, Yes. For more practical reasons, you definitely need to have an RSS feed for your podcast.
The RSS feed makes all the information about your podcast available to all the other connected platforms, which eases your task. The last thing you want to do is manually visit tens of podcast platforms, individually upload your audio files, tweak the information about your episodes, such as metadata, and then work on your next episode. That's a lousy method.
Here are all the reasons why you need to have an RSS feed for your podcast.
RSS feed helps all the connected platforms to access your podcast details and episodes without manual intervention. Basically, the podcasting hosting service is the host, and the RSS feed distributes all the content from the host to the platforms.
As RSS feed distributes your episodes to all the connected platforms, it becomes easier to build more audiences and subscriptions, despite what app the audience uses.
With an RSS feed, you can promote your podcast on multiple podcasting platforms, which not only makes your shows accessible but also increases visibility.
Most times, podcasters update the details of their existing shows or episodes, which updates the XML file, and the RSS feed delivers this change on all the connected platforms.
As the RSS feed makes your shows visible on various platforms, you can also get insights data from all of the platforms and use them to create better and trendy content.
Though an RSS feed is one of the best options for distributing your podcasts on various platforms, it can be slow and take some time. You can't expect it to instantly show your new changes once they are done; it can take a couple of hours and, in some cases, even a day or more.
Also Read: Anker 737 Power Bank Review | The Powerful Battery Pack?
---
What are the Podcast RSS Feed Requirements?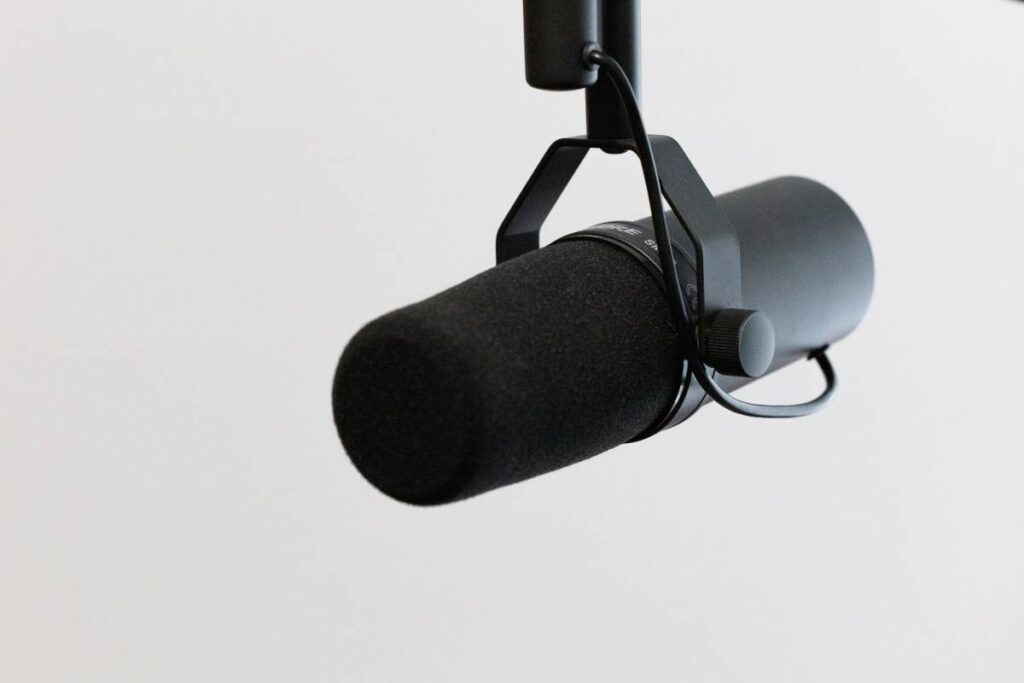 Be it a self-hosted podcast or a podcast on a hosting platform, there are certain things you need to check in your RSS Feed to ensure your shows and episodes are visible on all the podcasting platforms.
Here are some requirements for a Podcast RSS Feed,
Title or name of your podcast
Description or a brief summary of your podcast with an overview of what it is about, why audiences will relate, and more
Language; crucial information that will help platforms to showcase your podcast to audiences from the same language
Media or podcast cover art, thumbnail, video, or other media in appropriate format and size, adhering to most platforms
Author of the podcast and any credible resources
Mentioning the audience suitable for your podcast, such as mention about explicit content
Ensure your podcast has an assigned category, such as health, tech, finance, education, sports, comedy, and other genres
Individual episode information with the following details,

Title or name of your episode
Description or overview of the particular episode
Date of publication
Duration of the episode
URL to the audio file in MP3 format, which can be found on the podcast hosting platform
(Optional) Podcast Cover Art information

Link to your WordPress or other websites where users can find additional information, such as your e-commerce store, blog, social platforms, and more.
It is necessary to remember these above-mentioned requirements when creating a podcast RSS feed. You must also ensure that the feed is well-formed and strictly follows the standard RSS format. Moreover, a few podcast directories and platforms can have additional requirements, such as specific tags or podcasting standards, so it's important to review their guidelines to ensure you are RSS feed is accessible to those platforms.
Also Read: Realme Smart Cam 360 Review
---
Self-hosted Podcast? Here is How you can Create an RSS Feed
In exceptional cases or when more geeky users create a podcast, they prefer to host podcasts on their own hosting servers, which is also a great option. It gives more freedom, and you can customize factors such as speed, deliverability, and more. Such podcasts are called self-hosted podcasts, and in such a case, you will have to create your own RSS feed.
For WordPress websites, you can create your podcast RSS feed using plugins such as Seriously Simple Podcasting and PowerPress. These are two of the popular podcasting plugins with more control over your RSS feed, insights, and proper distribution to channels or platforms such as Spotify, Apple Podcasts, and more.
However, if you don't use a CMS like WordPress, or rather don't want to use a plugin and create your own RSS feed, here are some steps you can follow.
Start with creating the basic file; RSS feed uses XML-based language, so you can use a text editor like

Notepad on your Mac

, Windows, or Linux machine or even use a text editor app on your smartphone that allows you to export your document in XML format. If you are a coder, you are already familiar with code editors like Visual Studio and Atom, and you can also use them instead.
Once your basic XML file is ready, replace or add the placeholders to your XML file with specific meta information, such as title, description, language, cover art, author, explicit content, and more. I have already covered the requirement list in the above section. You can refer to it for both format and standard requirements.
Mention individual episode entries following the metadata, such as title, description, date of publication, duration, and more. You can refer to the above section – Podcast RSS Feed Requirements for the same. Ensure to mention the details for all the episodes in the same format.
Once done, copy the text and paste it into an RSS feed validator tool. There are plenty of free tools on the web to do this. If there are any errors, ensure you fix them before uploading.
In the next step, we need to export the file and upload it on the hosting web server. If you already have a website, you can upload the file using the file manager or other FTP interfaces. In another case, you can create a simple

WordPress website on Kinsta

and upload the RSS feed.
Mention the appropriate MIME type for the RSS feed on your web server. The MIME type should be "application/rss+xml" or "application/xml" to indicate that the file is an RSS feed.
Once done with uploading, submit the RSS feed to all the podcast platforms where you want your podcast shows to be visible. Multiple platforms can have additional requirements, such as podcast tags and more. To follow it, you can check their feed requirements and include them in your XML file.
Update your XML file each time when you upload a new episode or make changes to the existing ones. If you are on a CMS website such as WordPress, you can find a file editor that lets you edit the file without leaving WordPress. However, if you are not using a CMS file, each time, you will have to upload the updated XML file.
Let's understand it in a much better way with an example.
---
Example: Self-Hosted Podcast RSS Feed
<?xml version="1.0" encoding="UTF-8"?>

<rss xmlns:itunes="http://www.itunes.com/dtds/podcast-1.0.dtd" version="2.0">

  <channel>

    <title>Tiny Quip: Making Tech Easier</title>

    <description>A podcast about various interesting topics</description>

    <language>en-US</language>

    <itunes:author>John Doe</itunes:author>

    <itunes:image href="https://example.com/podcast-cover.jpg" />

    <itunes:explicit>No</itunes:explicit>

    <itunes:category text="Technology" />

    <!-- Episode 1 -->

    <item>

      <title>Episode 1: My First Episode: How I Started Tiny Quip</title>

      <description>Welcome to the first episode of Tiny Quip Podcast, where we introduce the show and discuss our upcoming topics.</description>

      <pubDate>Tue, 01 May 2023 12:00:00 GMT</pubDate>

      <itunes:duration>00:15:30</itunes:duration>

      <enclosure url="https://example.com/episode1.mp3" length="5000000" type="audio/mpeg" />

    </item>

    <!-- Episode 2 -->

    <item>

      <title>Episode 2: The Changing Tech Industry, Apple Event, and More</title>

      <description>In this episode, discuss everything new that Apple launched in its event and how the tech industry is changing.</description>

      <pubDate>Tue, 08 May 2023 12:00:00 GMT</pubDate>

      <itunes:duration>00:25:45</itunes:duration>

      <enclosure url="https://example.com/episode2.mp3" length="7000000" type="audio/mpeg" />

    </item>

    <!-- Add more episode entries as needed -->

  </channel>

</rss>
In the above example, the feed starts with the "rss" element and specifies the version as 2.0. The channel element contains your podcast's metadata, such as the title, description, language, author, cover art, explicit content flag, and category.
At the bottom, you can find entries for each episode by an item element within the channel tag. For each individual episode, we include details as per the standard format, such as title, description, publication date, and more. You can repeat the episode structure with relevant information for every episode, and make sure to remember to update this file as new episodes are added or changes in the old episodes and URLs for each of them.
Note: The example above uses the iTunes-specific namespace (xmlns:itunes) for certain elements (such as author, image, explicit, category, and duration) to provide additional information that is recognized by Apple Podcasts. Including these elements can enhance compatibility with iTunes and other podcast platforms that support iTunes-specific tags.
Also Read: Mac Clipboard History: Here is How You Can View Last Copied
---
Where can you Distribute your Podcast using an RSS Feed?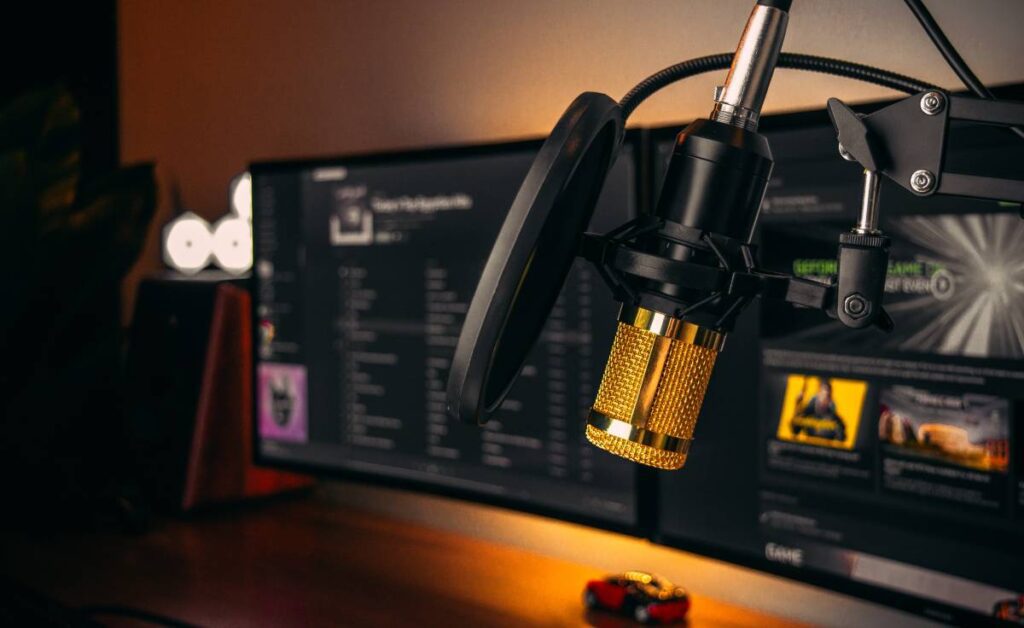 You can distribute a podcast using the RSS feed to various podcasting platforms and directories. It totally depends on your choice of what platforms you want your audiences to listen to your show.
Now, one of the crucial things here, in my opinion, is to not have more than three podcast platforms for your show. This is because when you have your podcast on multiple platforms, driving data from them and building a proper audience gets difficult. Rather, it is advisable that you choose three of the popular platforms; try building your audience there, and managing your shows and episodes will be a lot easier.
Here are some popular platforms to submit your podcast's RSS feed:
Apple Podcasts
Spotify
Google Podcasts
Stitcher
TuneIn
iHeartRadio
Overcast
Pocket Casts
Deezer
Podchaser
These are just a few examples of platforms where you can distribute your podcast using the RSS feed. There are many more platforms and directories available, each with its own submission process and requirements.
Also Read: Bark vs Qustodio: Which is the Best Parental Control App?
---
Frequently Asked Questions [FAQs]
Where to find the RSS Feed?
RSS feed is only available on platforms that let you host your shows or episodes. Once you are login to your dashboard, you can usually find the RSS feed under the settings option or your profile. It is different for each platform.
What is an RSS feed in podcasting?
RSS feed works as a distribution method to share all your episodes and shows on multiple other podcast apps and platforms. This is done as the RSS feed allows such platforms to access the XML file that contains all the metadata of your podcast.
How much does it Cost to Create an RSS Feed?
Creating an RSS feed for your website is usually free, as you are generating a file that podcast hosting platforms basically give for free. Or, if you are using a self-hosted podcast platform, you can use plugins or create your own RSS feed file for free.
Before You Leave
Get Our Prime Content Delivered to your Inbox for Free!! Join the Ever-Growing Community… Right Now.
Give this article a quick share,
---
Wrapping up: Podcast RSS Feed – Everything You Had to Know
Creating your own podcast RSS feed might feel more like a tricky task if you are not from a tech background, but you can always choose a CMS platform like WordPress, which has a free version, and install RSS feed plugins like PowerPress on them. It should help you do the task. I prefer a more standardized WordPress website with a proper domain name and hosting from reputed services like WordPress on Kinsta, which not only makes my podcast website fast but also helps me build a proper brand around my podcast show.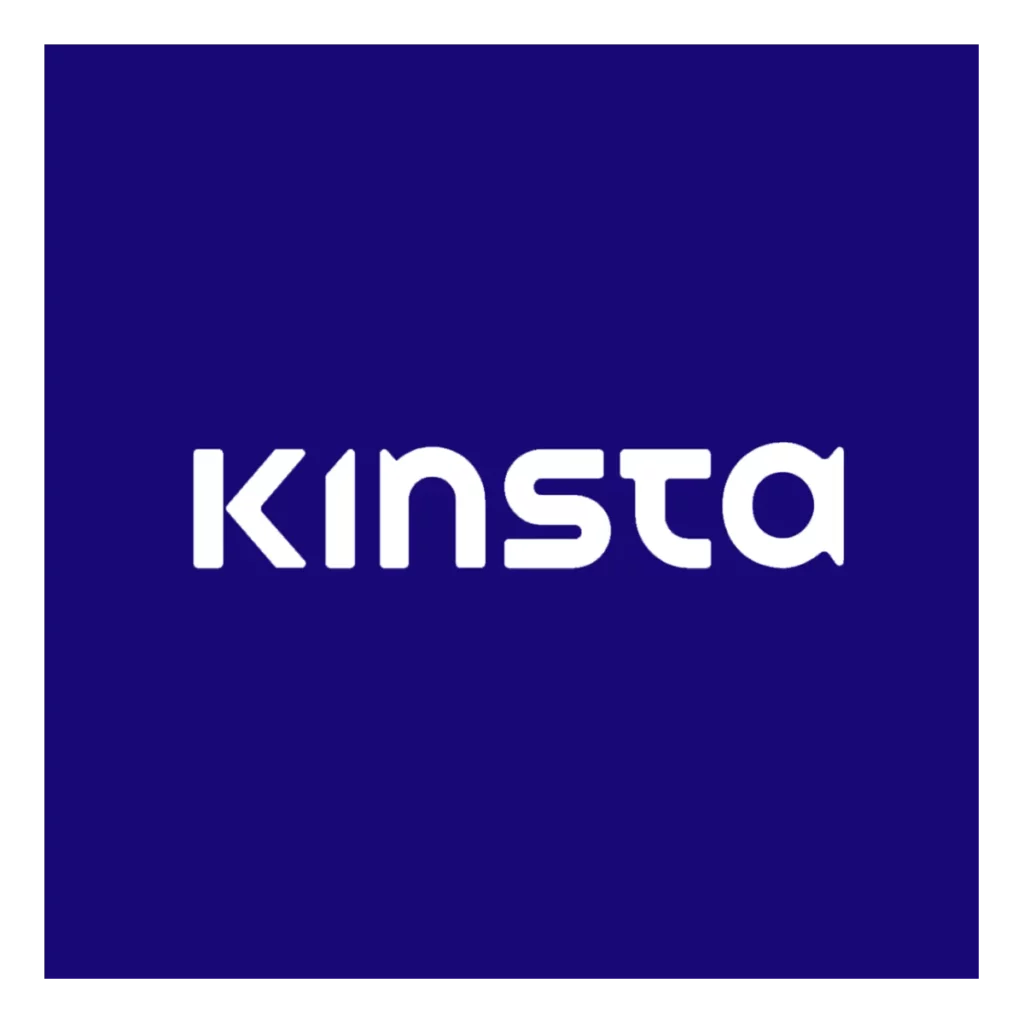 Build a WordPress Website for Your Podcast Audience with Kinsta
Be it redirecting your audience to your e-commerce store, making them read your blogs, or creating a whole new community. Do it all with managed WordPress on Kinsta.
High-performance CDN
Google's cloud servers
Reduce load times by almost 49% (TTFB, cache, and more)
Site backups and uptime checks
Free SSL certificates
If you are new to WordPress, you can read all my helpful guides on WordPress from here.
After reading this handy guide, I am pretty sure all your doubts about what a podcast RSS feed is and how it works or how to create one are clear. If you have any more questions, do let me know in the comment section. If you like this article, do give this a quick share on your social media handles and do tag us. Also, join our Telegram channel, Facebook page, and Twitter to never miss a quick update.
Happy podcasting!
Some Catchy Line to Grab your Attention
Get Our Prime Content Delivered to your Inbox for Free!! Join the Ever-Growing Community… Right Now.