I know how troublesome it is to have a wifi connection with no internet access notifications popping when you are in the middle of work. If you are facing the "Wifi connected No internet" issue, then probably your router or operating system settings have messed up. But don't worry, we have got it covered for you. Here are the best tips to fix no internet access on your wifi router.
Want to boost your internet speed or extend the wifi signal to wifi dead zones? Check out our picks on "Best WiFi Range Extender and Internet Signal Boosters."
How to Fix WiFi Connected but No Internet Issue
To fix this problem, we will first understand what exactly the problem is on the network. Is it your ISP or your router, or maybe the device settings have changed accidentally. Let us try our different 5 minutes fixes based on the exact problem. This step-by-step guide will 100% solve your issue of wifi connection but no internet. 
Also read: How To Share WiFi Password on Apple devices without Third-Party Apps
1. Troubleshooting Router Problems
The router is one of the most crucial devices in a network. It directs internet packets based on the user's request. The main job is to receive the data packet, analyze them, and forward it to the respective end-points.
When your ISP is transmitting the data, the router acts as a checkpoint and forwards the data to different users and devices or routers. If the router has misconfigured settings, it won't be able to transmit the data. Troubleshoot your router using the following steps if you are facing no internet issue.
The issues at the router end –
Outdated hardware and firmware
Router positioned in a low signal zone.
Snag or hitch with the internet cable that plugs-in the router.
How to Troubleshoot Router Settings
Restart your router and modem or turn it off for at least 30 seconds to 1 Minute.
Check if your router is physically damaged, change the router in such cases. 
Make sure to update your router with the latest firmware. 
Check if the WAN cable is connected properly; confirm it by checking the router lights.
This should fix your wifi connection with no internet issue, if it doesn't then you should check the next steps.
---
2. Router Lights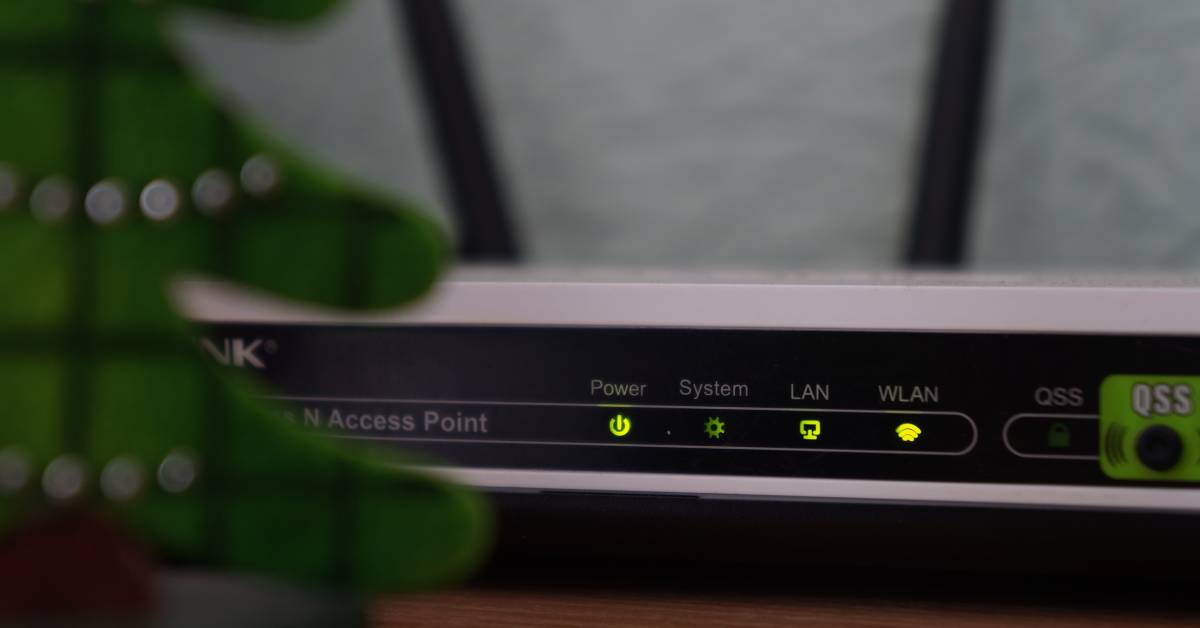 Router lights can help you understand why your wifi is showing connected but no internet. At first, when the router is turned on, the wifi light should blink first and then the other two. The wifi light should be stable from the beginning. 
While this is not the case with internet connectivity lights, this light should be flickering at first and then be stable. 
If any of these three lights turn red, the issue persists from your ISP end. In this case, you need to contact your ISP and resolve the changes.
In conclusion, this should solve the issue with troubleshooting the router and knowing if it is the cause for no internet access on your wifi.
Also read: How to Find or See WiFi Password on Android
---
3. Flushing DNS Cache on Windows, Android, and MAC
If you are facing a single device connected to wifi but no internet, then the issue might be with the DNS cache.
What exactly is the DNS cache?
A DNS cache is a temporary database on your computer that maintains all the records of the websites visited. This database lasts for 24 hours and fastens your browser operations, such as loading a website or internet domain.
Even though the DNS cache is helpful if it gets corrupted can cause no internet issue on connected wifi. To solve this problem, we need to flush the DNS cache on your device. Here is how to fix no internet access on your windows, mac, and android devices by cleaning the DNS.
Flush DNS cache on Windows
Click Windows + R to open the CMD prompt. 
Type "ipconfig /flushdns" and hit enter. Make sure to have space after ipconfig.
You will get a "Successfully flushed the DNS resolver cache" message on your screen. 
To confirm if the DNS is successfully flushed, type "ipconfig /displaydns" and hit enter.
You may see some of the DNS records on the list. These records are by the desktop apps which are using the internet in the background.
Flush DNS on macOS
Press "cmd + space" on your macOS and type "terminal" in the search box. 
The terminal command is now open.
There are different commands to flush DNS on other versions of macOS.
To know your macOS version, click here. 
Now, type the following based on your macOS versions. Here are the commands 
Mac OS X Yosemite and later 
sudo killall -HUP mDNSResponder 
Mac OS X Yosemite v10.10 through v10.10.3 
sudo discoveryutil mdnsflushcache 
Mac OS X Mavericks, Mountain Lion and Lion 
sudo killall -HUP mDNSResponder 
Mac OS X Snow Leopard 
sudo dscacheutil -flushcache
Hit enter, you will be asked to enter the password. 
DNS cache flushed successfully on your macOS.
Flush DNS on Android
Disconnect the internet on your android device.
Clear all the background apps.
Reconnect wifi. 
There is an alternate option to clear the DNS cache on your android device. To flush the DNS cache of individual apps, follow these steps.
Open setttings>apps>"Your desired app" on your android device.
Click on the storage option.
Press "Clear cache" and the DNS is flushed. 
This simple trick will help you flush the DNS cache on your android device. Your "Wifi connected but No internet" should be solved by flushing the DNS cache. 
Also read: How to Fix DNS Server Not Responding on Windows 10 & Mac OS
---
4. Setting up the DNS Server
If you have accidentally misconfigured the DNS, you may have trouble connecting to the internet. Accidental misconfiguration of DNS server will persist issues like no internet connection even when you are on a connected wifi network.
How to Set Up the DNS Server Correctly?
To avoid no internet issue on a connected wifi network, we need to configure the DNS server from the control panel.
Here is how to set up the DNS server,
Open settings on windows and look for the network and sharing menu.
To open the network and sharing menu using the cmd command,
Press windows+r and type "control /name Microsoft.NetworkAndSharingCenter"
Select "Change adapter setting" from the left menu bar.
Right-click on the wifi and select "properties" from the menu.
Select Internet Protocol Version 4 (TCP/IPv4) and then click on properties.
Click on "Use the following DNS server address" and type the following
for the preferred DNS server, enter 8.8.8.8;
for an alternate DNS server, enter 8.8.4.4
Click okay, the DNS server is set up.
Now, this should solve your no internet issue on connected wifi. If you are still facing no internet connectivity, you may want to try fixing the fast startup.
Also read: 12 Best Free Online Courses With Printable Certificates
5. Check if the ISP is down
Most of the time, ISP servers are down due to which the users are not able to access the internet and surf. To verify this, you can visit "Fast dot com" or Speed Test by OOKLA and check if you are getting a sufficient internet connection.
If you can switch networks, supposedly with mobile data service and able to surf the internet; the issue is either in the router or with the ISP. In such a case, contact your ISP and ask them about the problem. You can also ask them to visit and check the WiFi router to get the issue fixed.
Additionally, if you are using poor VPNs or Free VPNs; it is time to quit them. Free VPNs always have a catch and steal your internet bandwidth and data. We suggest switching to something more reliable such as NordVPN or ExpressVPN. We have a detailed tested review on why we suggest them, you can check NordVPN vs. ExpressVPN.
---
6. Removing Conflict Apps
Some of the apps, such as antivirus, block internet access on your device. If you have recently installed new antivirus, then uninstall it and try other antivirus alternatives from here. 
Other than antivirus software, if you have installed Android launchers, app locks, or parental control apps on your Android and iOS device, you can face the WiFi down issue. In such a case, switch to a different device, say a Mac or Windows laptop and check if you can access the internet. If the results are positive, uninstall any newly installed apps or drivers.
Also read: Bark vs Qustodio: Which is the Best Parental Control App?
---
7. Update the Wifi-Driver
Update the network driver and make sure you are running genuine drivers that are supported by your driver. The wifi connected with no internet issue is probably due to corrupted network drivers. You can solve this issue by following these steps. 
How to Update WiFi Drivers,
Open the command prompt by using the "Windows+R" command.
Type "devmgmt.msc" in the command search box.
Now you can see the list of drivers from the driver manager and expand drivers from network adapters.


Right-click on the wireless network adapter and update the wireless adapter.
You get two options to update the network driver, automatic and manual. Connect to another router or internet connection and select an automatic driver update.
Also read: Anonymous Chat Apps: 12 Apps to Chat With Strangers
---
8. Router Reset
Most of the routers have a physical reset that helps you to solve "Wifi connected but no internet" on your devices. You can also reset the network manually using your windows computer. 
Here is how to reset your network manually,
Open search box and type network reset.
A new window will pop up with a warning for reset.
Click "okay" and press on "reset now" to reset the router.
Resetting the network will factory reset the router and remove all the settings. To manual reset, you will require a pin and use it into the reset hole.
Also read: Best Ethernet Cable for High-Speed Internet Bandwidth
---
9. Call the Internet Service Provider
The last resort will be to all your internet service providers and ask them for the solution. They will manually check for the problem and fix it for you. These problems can include damaged hardware or the network card, and the technician will fix it. 
You may also like,
---
Conclusion | How to Fix WiFi Connected But Not Internet Issue
These are the best ways to fix your "Wifi connected but no internet" issue. Most of the time, restarting your router will solve the no internet issue on the network. But if the problem persists, flush your DNS cache and reconfigure the DNS server. I hope this fixes your wifi problem; You can let us know if the problem persists in the comment box.
Some Catchy Line to Grab your Attention
Get Our Prime Content Delivered to your Inbox for Free!! Join the Ever-Growing Community… Right Now.