One of the most popular VPN proxy clients on the App Store and Play store, Turbo VPN is a catch, twist, and turn. It is misleading and vague but also captivating and luring. It is limitedly free to use and unblocks Netflix in few areas, but it is nowhere near the best VPN apps. Do read the full Turbo VPN review with proof of how it sells the user data.
Also read: 25 Best Torrent Websites for Movies, Games, and Software
Digging Up Turbo VPNs Privacy and Policies
Privacy Policies are the biggest scams VPN providers do, in general. It is all the same with the Free VPN providers. They mislead and trap you in accepting that your data is safe, but this is not the case. Almost 95% of the VPN proxy clients sell their user data to third-party services that finance them. This data is used to target advertisements, and some clients also install or redirect users to their partner websites.
VPNs are accused of the privacy scam along with ad-targeting malware supporting it. For instance, this is what Turbo VPN states in their privacy policy about the user data –
Our VPN APP is a non-obligatory log network. Innovative are not available for the information related to the personal information of users, including but not limited to names (subscriber names, user names and screen names), addresses (including mailing addresses, residential address, business addresses) and telephones, unless the data you provide depending on the context of your interactions with us and the choices you make, including your privacy settings, and the products and features you use for the purpose of administering your subscription and for the purpose to enjoy our VPN services. Except for the limited exceptions, we don't automatically collect any Personal Information from you.
Read it carefully to understand how they trick you into believing your data is safe. They collect all your information ambiguously.
Also read: 21 Best MacBook Pro Accessories in 2021
Take a look at this snippet from their privacy policy terms,

Image source – Privacy Policy [Turbo VPN]
You can see clearly that there is no hesitation in sharing your data with third-party services. Make sure you read this privacy before willing to use Turbo VPN proxy clients on your devices.
One thing sure of is Turbo VPN doesn't really care about these things, and neither do users. This is possible one of the biggest reasons why this app has crossed 100 Million installations. The luring honey is good efforts to unblock Netflix like streaming services and the FREE term which attracts most users.
Also read: Best Keyboard Cleaner Spray in 2021
Turbo VPN claims to have more than 2.8 million reviews and 100 Million plus downloads on Google play, and why not? It is free to use with 8 servers with access to regions like North America, Europe, and Asia with no bandwidth restrictions and limits.
To lure more users with limited hardware and software compatibility, Turbo VPN launched a lite version for play store users with optimized usage. You can check the lite version of the Turbo VPN for the play store here.
Let's talk more about the features and paid plans.
You will find a lot of ads targeting your browser and other apps from third-party services. This is also one reason why I suggest "Free VPN apps should not be used." Major VPN proxy clients such as Hotspot Shield VPN are also accused of sharing data to third-party services for targeting ads.
My only question is –
are you willing to sell your data in exchange for fake privacy and loose encryption?
Let us get straight to the point. If you need any privacy and encryption on Turbo VPN, you need to spend unjustified money. Turbo VPN charges you a whopping $11.99 for a monthly plan, reducing yearly plans. I still believe we can get better standards at this price like the one we get from NordVPN.
Netflix / Amazon / Hulu and other streaming using Turbo VPN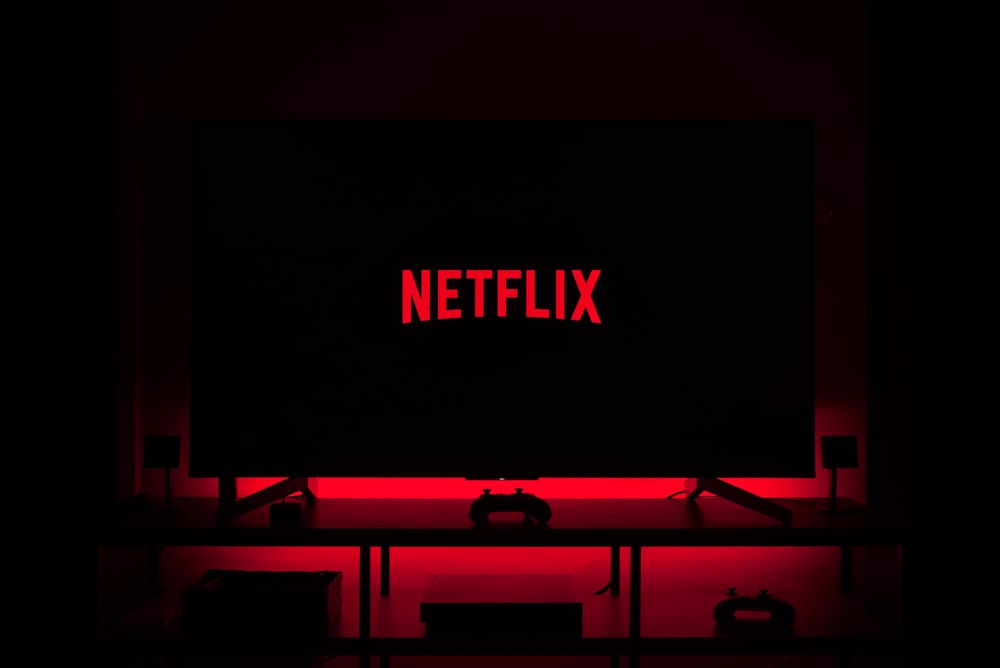 The free version is superb with Netflix and other media streaming platforms. You get to unblock content from multiple countries, but this is limited to 12-15 countries on the free version.
But to our surprise, Turbo VPN unblocks media content seamlessly from other countries. Netflix US and UK were pretty easy to unblock, but Amazon prime video suffers a bit. You get limits on the bandwidth, but shifting to a VIP account may ease things for you.
Other streaming platforms like Hulu did let us unblock content from a few countries, but streaming on low quality ruins your experience. It fails for Disney+ streaming, but it does most for other streaming platforms that even most paid VPN app fails to do. I wish that the disney+ streaming was also unblockable with Turbo VPN, but that is too much to ask from a free service.
Also read: Best MacBook Pro & Air Cooling Pads in 2021
I give a thumbs up for considerable unblocking content on streaming platforms like Netflix and Hulu. If you are still looking for a better option, then you should download these "Best VPN apps for Netflix" and see what fits well for you.
Also read: 9 Best WiFi Range Extender and Internet Signal Boosters
Device Support – Turbo VPN Review
Turbo VPN was only limited to android devices when first developed. It is now available on multiple devices, including windows, ios, mac, and other operating systems.
Image source – Turbo VPN
Other devices such as amazon fire stick and chrome are expected to get the support soon.
Although it is supported on all of these devices, the premium subscription is limited. Even if you plan on buying a VIP account, it may not be supported on all the devices. Such as windows.
Installation is quite easy on windows. You can directly install the file from the official website, and no prior data such as E-mail is collected.
Performance – Turbo VPN Review
Turbo VPN has no comparison with other bets VPNs in terms of speed and encryption. It is headstrong slow when we connect to other servers from the free VPN plan. You get tolerably slow internet speed which lets you stream some content that too at low quality. This, in comparison with other VPNs, is quite okayish because some paid VPNs also fail to do this. They trap you terming "unblocks Netflix," but they fail even if you pay for subscriptions. While Turbo VPN unblocks Netflix and streaming platforms like Hulu and BBC iPlayer, it is quite slow.
Also read: How to Fix and Solve Netflix Error Code NW-2-5 Connection Error
Talking about security, This free VPN service uses AES 128 bit encryption which is not enough. Any common snooper can bypass this security and get hands-on with your data. VPNs like ExpressVPN use AES-256-GCM bit encryption, which is not that strong, but it is enough to prevent snoopers on Public Wi-fi.
I strongly believe free VPN services do not match the security level and speed. I was quite okay with Turbo VPN with all the free perks until I dug the privacy policy.
If you have read our take on why you should not use free VPNs, you will easily relate the further discussions.
Pros –
Free to use
Unblocks Netflix like streaming services
8 server locations including North America, Europe, and Asia
Cons –
Tolerably slow
Privacy concerns
Not so strong security
Unjustified subscription costs
Final Verdict
Turbo VPN is questionable on the privacy policies and security of your sensitive data. The best part is the free plan lets you unblock Netflix from other regions, but streaming on low quality is not so good experience. The limits are crossed when this Chinese-made app is not supported in China itself. Quite smartly covering up and securing the data, maybe it is time you take a step and think twice before using Turbo VPN. In this Turbo VPN review, we sum up that it is not safe to use Turbo VPN to sell user data. For unblocking Netflix, try these best VPN services that work with Netflix. We highly recommend you check out NordVPN and ExpressVPN for their superb speed, performance, and security.
Also read: Best Ethernet Cable for High-Speed Internet Bandwidth
Frequently Asked Questions –
Is Turbo VPN trustworthy?
No, we have found that Turbo VPN steals your data and sells it to a third party. It is not safe for any of the devices, including Turbo VPN for android, windows, IOS, Linux, or any other OS.
Is Turbo VPN illegal?
No, Turbo VPN is legal but it does share user information and data with the third-party companies.
What is Turbo VPN lite?
Turbo VPN lite is a lighter version of the original Turbo VPN on Google play store. It consumes lesser resources have a minimalistic design.
---
Subscribe to our newsletter or join the telegram channel for more amazing tech related content.
You may also like,
Some Catchy Line to Grab your Attention
Get Our Prime Content Delivered to your Inbox for Free!! Join the Ever-Growing Community… Right Now.