VPNs are one of the best services when you want to be safe on the internet. They do a lot like keeping you away from unsafe areas, protecting you on public Wi-fi, and also safeguarding your passwords. There is so much that VPN services do to keep us safe on the internet but there is one question in my head, what's in it for them? I used free VPN services on my android and most of these were highly rated but until one day when I figured out the loopholes.
Also read: 25 Best Torrent Websites for Movies, Games, and Softwares
With the rise in password stealing and highly targeting ads, I thought of making a research on what are the benefits for Free VPN providers. At the end of my research, one thing was clear;
In the process of saving my data on the Internet, I sold it to the VPN unknowingly.
At the end of this blog, I am pretty sure that you will stop using FREE VPN services, and also I will add a list of genuine VPN services you can use for secure browsing.
VPNs are booming all around the world especially in this pandemic where work from home and entertainment has become a daily routine. Many of us use VPNs to make sure our business data is running secure and others use it for purposes like entertainment. Also, many VPNs provide you the option to use Netflix from other regions and surf other entertainment in black. But this was cool until I figured out the password-stealing and data breaching scams Free VPNs do.
Malware hotspot
Tracking
Slow down 
Third-party access 
Browser Hijacking 
Traffic leak and bandwidth stealing
Traps you – Ublock Netflix
Frauds
According to reports, 90 out of 100 VPN software are malicious and perform data farming. Not only free but major paid VPN software are also potentially harmful to your data. Let us dig in more of what a VPN can do on your devices –
Malware hotspot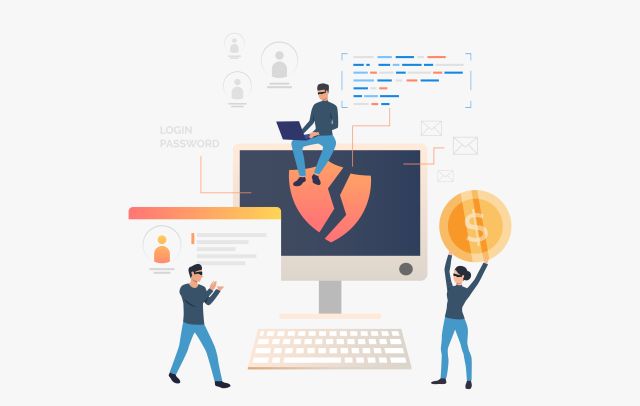 Image source – katemangostar
VPNs are installed on your device as an administrator which lets it install other potential malware. This malware does a lot such as stealing your data, tracking your browser history, give you targeted ads, and also ransomware your device. I believe the sole purpose of VPNs is to be a data breeding ground where our data is bred.
Also read: Ultimate Guide For Choosing Best Gaming Phones
Tracking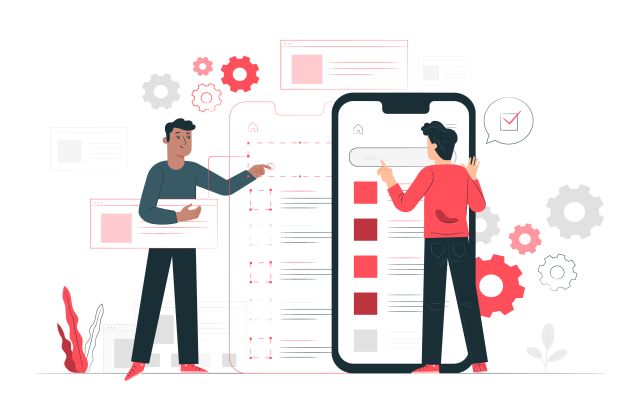 Image source – Freepik
If you are seeing a lot of ads these days on your browser or other ad containing apps like launchers, video editing apps, or even call recording apps then you might want to stop using VPN now. This is because VPN providers track your browsing habits and sell them to the third party for targeting ads on your device. For which they earn a lot of money.
In fact, according to a study, 283 VPN apps (Free and Paid) were analyzed with such trackers. Whatever you search on the Internet is supposed to be safe and private from others but this is not the case in actual. Nothing is private when you use such data selling apps.
Also read: WhatsApp Manager – Free Transfer, Recover and Restore
Slow down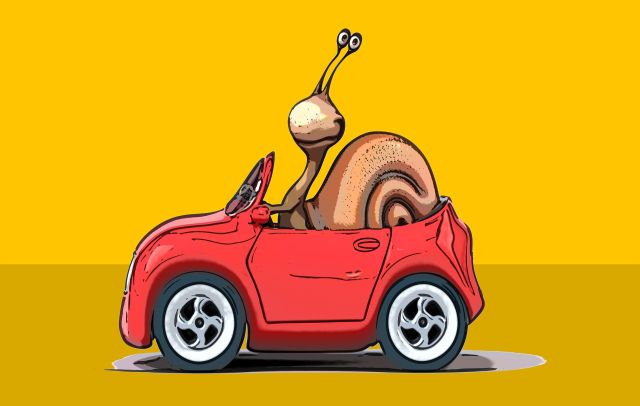 Image by Julien Tromeur
If your YouTube videos are buffering while using VPN then it is not the internet service provider to be blamed. VPN tunneling eats your bandwidth and reduces the speed. In fact to your surprise, along with your data, Free and Paid VPNs can also steal your internet bandwidth and sell it to others.
How exactly does VPN eat your bandwidth?
VPNs turn your devices into one of the servers and route others through your network. Suppose you are in India and you are using one of the VPN services and someone from Germany wants to use the Indian server. In such cases, these VPN providers will route them through your device network and eat all your bandwidth.
Also read: Best Websites to Learn Coding Online
Third-party access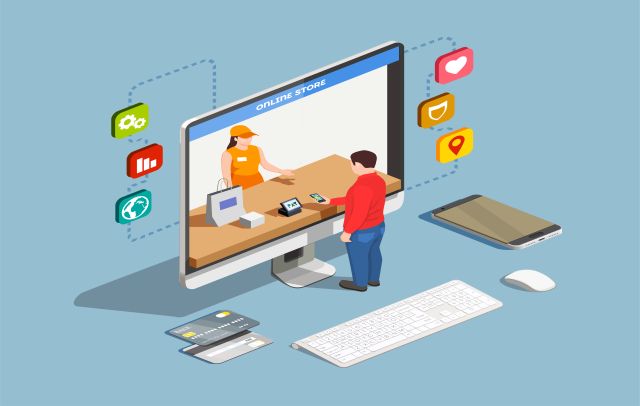 Image source – Freepik
Let's accept the hard truth. Nothing in this world is free, everything has a cost. The VPN services are the data farming tools that collect your data and then sell it to a third party. A classic example is the Opera browser disclosing their Free VPN as a data collection tool. Your data is much important for any business in the world and now the question is, are you willing to sell your data over VPN services.
Also read: 7 Best Tools to Convert Documents like PDF to Word Online
Browser Hijacking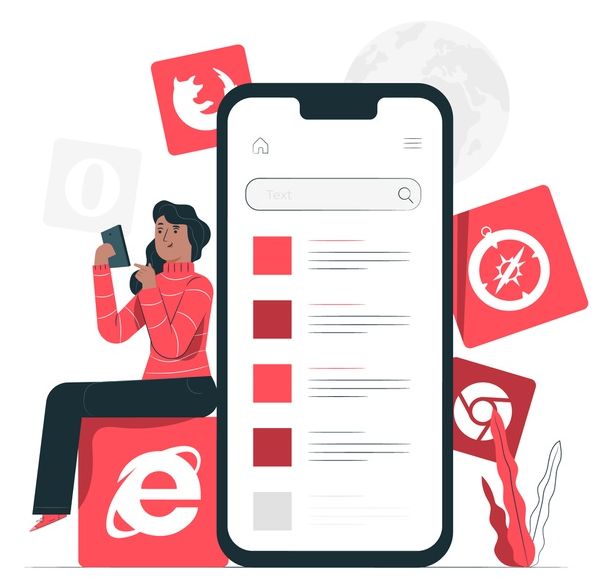 Many fraudulent VPN services redirect you to other websites. This is done to earn more money from their partner websites and all of this is done without your direct permissions. You might have redirected to e-commerce websites such as Alibaba even when you didn't want to go. Popular VPN provider Hotspot Shield is negatively famous for such acts.
Also read: Parental Control Apps And Social Media Detox
Traffic leaks
One of the major reasons one use VPN is to protect their data on the web. This is done by encryption. In this mechanism, your data is coded into an unreadable format using an encryption tool and then decrypted on the other end using a decryption tool. In this way, your data will be safe on the web. Even if someone breaches it, it will not be useful for them until they have the decryption tool.
Also read: Best Password Managers
But VPNs are accused of not encrypting your data which makes you more vulnerable. I highly suggest you not to perform any kind of bank transactions or input sensitive information while using any kind of VPN services. All your data is tunneled through their proxy servers where your data is stored and you have no control over it.
Also read: Best GBA Emulators For Android & PC – Free & Paid GBA EMU
Traps you – Unblocks Netflix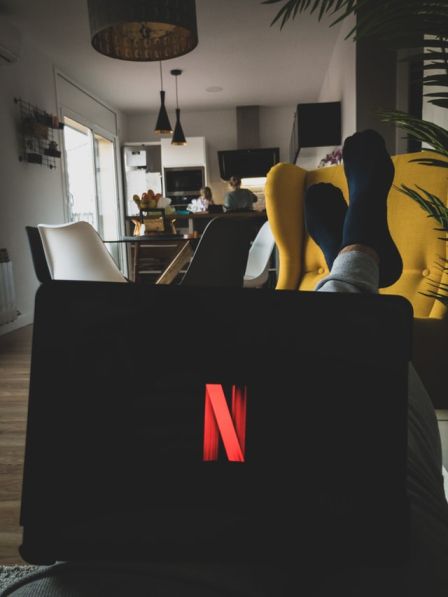 Photo by Isaac Quesada
Almost 95% of the Free VPNs which guarantee to unblock Netflix's geolocations are fake. It is tough to unblock Netflix's Geoblock but few VPNs still work. Turbo VPN, Nord VPN, and Express VPN are few such names. But Free VPNs do not unblock Netflix even when you pay for premium. Better check these best VPN apps for Netflix that works.
Also read: Best Netflix Series
Frauds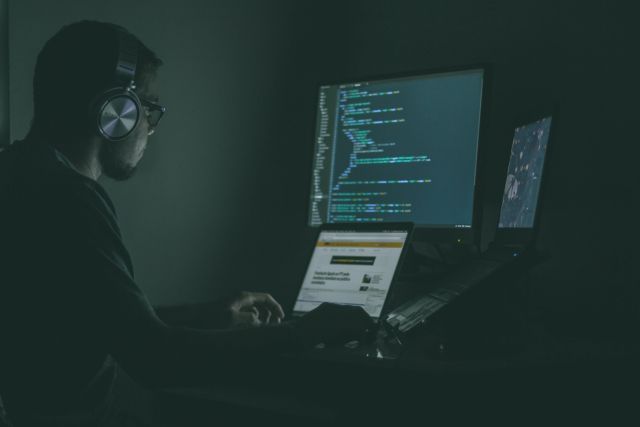 Photo by Jefferson Santos
All the Free VPNs and most of the paid VPNs always put your data at the risk. Your financial and identity is shared with third-party services to keep their services running. These third-party, finance the VPN providers but in exchange for your identity and other sensitive information.
Conclusion
If you think using a VPN will help you save your data on the web then you are probably mistaken. My only suggestion for you is to not sell your data unknowingly in any circumstances even if they give services for FREE. Here are things to look out for while installing a VPN. Also, make sure to use Paid and trustable VPN apps on your device. I have made the list only for you.
---
Subscribe to our newsletter or join the telegram channel for more amazing tech related content.
You may also like,
Some Catchy Line to Grab your Attention
Get Our Prime Content Delivered to your Inbox for Free!! Join the Ever-Growing Community… Right Now.