Call recorders are one of the best and sometimes underrated apps available on the play store. They have a bunch of legitimate uses and help a lot for future purposes. Most of the android smartphones cannot record calls and that is mostly on stock android phones and a few of the smartphones like Huawei, Oneplus and Xiaomi have inbuilt call recorder apps.
I find recording calls is a very significant feature, it lets me rediscover new meanings to the ideas I discuss with my team on calls. This saves a lot of time and increases my productivity as I can later get back to those recordings and start working on new ideas. The best part is they are safely stored on my phone or in my drive space which keeps me assured that the calls are not leaked.
Best Call recorder Apps for Android
There are many call recorder apps on the android play store and just like bob, you must be confused about which one are the best.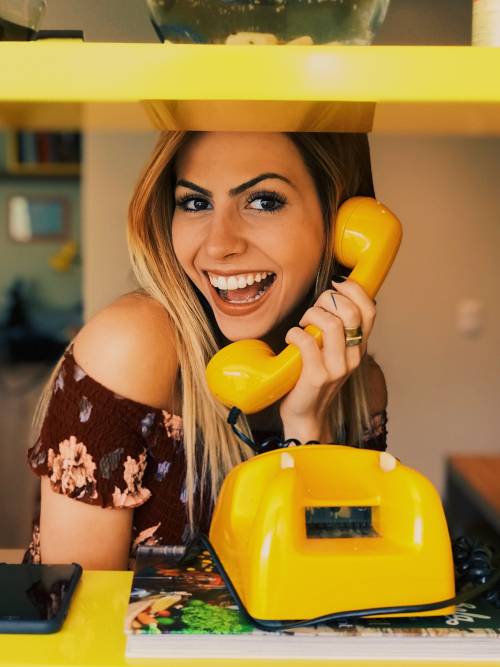 Android 9.0 limited users from using these call recorder apps which made them useless but in the early update of android 10 this limitation was lifted. So, if you are using android 9.0 then you may wait to use these apps till you get an update for android 10. Also, we tested out these apps and found them stable on stock android.
If you are using Oneplus, Xiaomi, or Huawei phones then you may not likely shift to these call recorders. But, if you need supplementary features then these are the best call recorder apps for you.
Note: Call recording is illegal in some countries like the US. Make sure you check with the laws of your country before you start using the call recorder apps.
Now that we know enough why we need call recorder, let us dive into my favorite hand-picked call recorders apps in 2020 –
Call Recorder – Cube ACR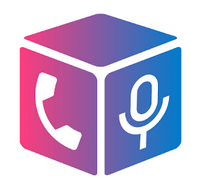 Cube call recorder app not only records your normal voice calls but also records other VOIP calls such as Skype, WhatsApp, Slack, Facebook, and more.
My experience with this recorder has been great, it is easy to toggle on and off recording with a single tap. You don't get ads while you are on call and your voice is near recorded perfectly.
One thing to keep a note of is to check if your device supports VoIP services to record the calls on WhatsApp and other VoIP services. The only way to figure that is to download and use the cube ACR call recorder app on your android device.
See Also: Best Netflix Series To Watch
Call Recorder – ACR by NILL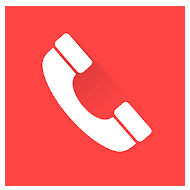 One of the simplest and popular calls recording apps on the play store. It is much like the automatic call recorder apps and records all the incoming and outgoing calls. It is a free download app from the play store but has in-app purchases to avail features like manual recording and cloud upload support.
There are many more features such as sharing the recording in parts, different recording modes, and also password protection. Just make sure you do not forget to mark your favorite recording as the call recorder will automatically delete the older recordings. Except for the favorite ones.
Note: Android 10 is still working on a lot of things and you might experience some problems. To have the best experience with call recording ACR, I recommend you to download the unchained version APK from the APK Mirror.
Also read: WhatsApp Manager – Free Transfer, Recover and Restore
Blackbox Call Recorder
There is no other call recorder on the list which is so stylish and full of features. Blackbox call recorder is professional, you get a list of features such as lock function for security, Bluetooth accessory, and dual sim support. Other common features such as call recording, cloud support, and quality settings are also well balanced.
Blackbox call recorder is not completely free, it gives you a trial option where you can test the app before using it. Also, I love the dark theme and the interface is pretty good compared to other recorders on the list.
Although it is a premium, the Blackbox recorder does not record VoIP calls and is not compatible with other call recorders.
You get additional features such as recordings with name and picture, dual sim support, Bluetooth accessory support, manual recording, and many more tweaks.
Also read: Best Password Managers
Call Recorder Automatic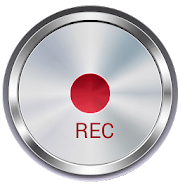 Developed by Tap-Mobile communication, Call recorder automatic is the simplest and easiest call recorder on the play store. There is no much clutter in the user interface and it is clean to use.
There is no support for VoIP calls such as Skype, WhatsApp, Facebook, IMO, or other services and no support for cloud backup services. But there is a twist.
Though there is no backup support, this call recorder automatic can let you share your recordings to google drive and other applications which makes it easier to manage the backup of recordings. There is no direct cloud backup feature and you have to manually share important recordings to the cloud.
I find this feature interesting as you don't upload everything to the cloud but only your favorite recordings.
One more interesting feature which I love the most is revealing the ID of unknown callers. If you don't trust much on apps like Truecaller, you can simply use this recording app to reveal the identity.
See also: Best App Lock Apps For Your Android Device
RMC: Android Call Recorder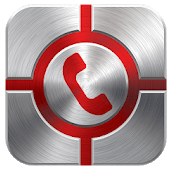 Filled with dozens of extra features than any other call recorder, the RMC android call recorder is great for users. It is can not only record incoming/outgoing calls but also attract user's privacy.
With the RMC recorder, you can hide the app just the app locks in the call dialer, and set a password to it. Only you can access the call recordings and listen to them using the hiding feature. Isn't it great for privacy? let me know in the comments.
The call recordings are recorded both automatically and manually which are then stored in the unsorted folder. If you find an important recording, you can just hit it as important and prevent it from automatic deletion.
This app also has a trash folder where deleted recordings are stored. If you accidentally delete a recording you can restore it seamlessly with a single tap.
All you are recordings are backed up on cloud storage and recordings can be shared in multiple file formats such as mp3, amr, and wav format.
Conclusion [Best call recorder apps]
There are many call recorder apps on the play store which seem genuine but they don't work properly. We hand-picked decent and genuine apps which give you quality recordings, good voice, cloud support, and easy to use automatic call recorder apps. You can manage your call recordings in different audio formats, share them with your friends and also mark favorite the important ones. The last thing you wish to lose and regret over is an important call conversation.
---
You may also like,
Some Catchy Line to Grab your Attention
Get Our Prime Content Delivered to your Inbox for Free!! Join the Ever-Growing Community… Right Now.