Apple iPhones are loaded with dozens of features, and with iOS 15, we can expect many more changes in the UI and functions. However, one thing is not changing, the "Files" app, which the users want Apple to work on. Until iOS 11, Apple did not include the Files App on their iPhones and iPad, which is one of the important applications for the users. When it was included, the functionality was set to a limit. In parallel, Android File managers improved significantly due to their powerful open system and customisable options. We need a powerful file manager for iPhone and iPad, and here is the handpicked list of file managers for iPhone and iPad.
Best File Manager for iPhone and iPad
Apple recently added the support for Files App in the iPhones and iPad and in the entire list of iPhones, only the ones after iPhone 5 got access to use it. The reason being the unsupportive UI of the iPhones launched before the iPhone 5. However, there is a slight problem with the official iOS File Manager; it does not allow you support for local storage support and only manages the cloud storage such as Google Drive and iCloud Drive.
To tackle this issue, you can check out the other file managers on the App store available for iPhone and iPad. Here are some of our favourites.
Also read: TestFlight App – How To and List of Invitation Redeem Codes Updated.
1. Documents by Readdle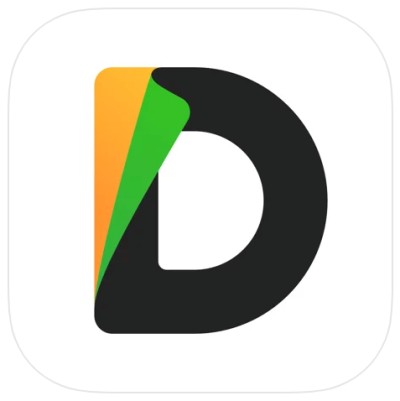 Best #1 File Manager app for iPhone and iPad, Documents by Readdle, makes it easy to manage your files. It contains a couple of extra features such as –
Read books and annotate PDFs.
Listen to Music with in-built music and video player.
Dedicated Widget icon for home screen.
In-built fast and secure browser with VPN.
Download anything from web .
Transfer files between any devices.
It is the all in one file organizer app for iOS devices. Filled with features, this app does a lot like a file manager. You can import files from other sources such as computers, the cloud or other nearby devices and download content from the web.
With Documents by Readdle, you can also manage your basic file operations, zip/unzip, colour or tag your files. If you are using an iPad for this, then you can use the drag and drop feature for moving files. Besides, it also allows you to open document files such as PDF and Word within the app.
Also read: Can Private Browsing be Traced on iPhone – A Brutal Truth.
In my opinion, this is the best file manager app for iPhone, and more interestingly, it is free of cost and secure.

You can protect your files with a password and share them seamlessly with the Documents by Readdle app on iPhone and iPad devices. Besides, you can also listen to music online or offline and integrate all the cloud services using only one app. Using the two sync, you can also have a backup of your files and access them anytime.
Documents app help you watch your favourite movies with an in-built video player and access your photos and shuffle them in different folders with ease. This is a great app for reading documents in text or pdf formats. With the in-built reader, you can view all kinds of office files and also search PDF. Not only read the files, but if you are running late on your work, you can also create them directly on your iPhone using the documents app.
---
2. FileMaster – Privacy Protection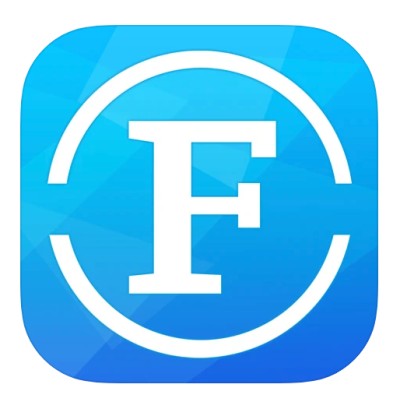 FileMaster is a more privacy and security-centric file manager app for iPhone and iPad. This app allows the users to store the files secretly and also access them remotely. A few of the captivating features of FileMaster include –
Do the basic file operations seamlessly.
Set app password, document password, and hide files secretly.
Built-in media player than supports almost all the media formats.
Transfer files between multiple devices.
In-built reader for access documents like PDF, PPT, and Word.
FileMaster is the app that is a must-use file manager for a person with many secret files. This file organizer does all the operations with just a tap. All the files can be remotely accessed using a password and locally using a master passcode. Only you can access these files and protect your content.
Also read: iPhone Camera Not Working or Freezes? Here is How to Fix it.
This FileMaster app also does basic file operations along with securing your files. The best feature of file master is the multi-selection of files and long-press pop-up menus. You can import photos and also take a secret photo or video directly inside the app.
It supports all kinds of audio and video files. The music player also supports music control and background play using the File master app.

The privacy protection on file master is just on point. The App uses a passcode to unlock, and all the folders are protected using a passcode. You can also hide files and folders inside the file master app.
Also read: How to Become an Apple Beta Tester?
Any format of documents can be viewed using the built-in document viewer, and these files can also be shared with other devices. You can also send these files as email attachments.
---
3. FileApp – File manager for iPhone

The FileApp is a file organizer for iPhone to manage all the files on your device. Using this app, you can share data with a computer using the USB file transfer. You can also share files with Mac, Linux, Windows and other operating systems easily with few clicks.
FileApp lets you store files from third-party applications such as mail and safari. The best feature of using this app is to share your data over HTTP and FTP options seamlessly. This eliminates the use of USB cables for file transfer. I love this technique; it reduces my mess.
You can also paste the text and images directly inside the app, creating a file on your behalf. This app is loaded with a powerful pdf editor to edit your files on the go. The most interesting feature is that you can also code different programming languages such as HTML directly on this app.
The app is protected with ios passcode protection and also a passcode on app startup. If required, wireless sharing of files can be protected with a password.
Also read: How to Sync the Calendar on iPhone, iPad, and Mac.
All music and video file formats can be accessed using the file app. You can also access the airplay support and play music in the background.
One of the disadvantages of using FileApp is the region-specific restrictions. The app is only available in a few countries and regions.
---
4. File Hub – File Manager by imoreapps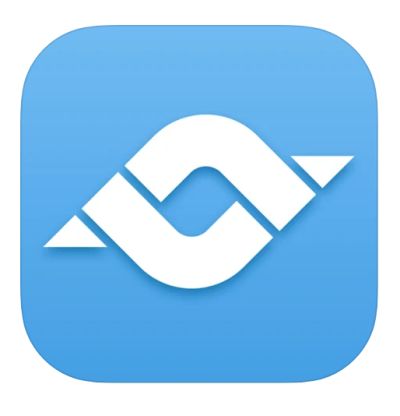 File Hub is a handy file manager app with dozens of useful features that make it powerful. Some of the features are –
Multiple themes support
Passcode lock
Local and cloud file manager
Text viewer
PDF reader
Photo viewer
Music and Video player
File sharing
File Hub is a handy and powerful file manager tool for both iPhone and iPad. It is one of the highly-rated file manager apps with a great set of features that lure users. You can create folders and files, organize them, and import files directly from the iCloud drive.
File Hub does the basic file managing jobs easily, but most importantly, it supports managing both the local and cloud files. The Files App from Apple restricts the users from surfing the local storage, which most users are discomforted with. Apart from managing, File Hub also does the job of securing your files. You get multiple passcode options, and you can lock and unlock the app or a particular file of interest.
Most iPhone and iPad users have trouble downloading and reading PDF and text related documents. With an in-built reader on File Hub, you can directly read the contents and edit them on your file manager. This makes it easy for the users to access the documents on the go.
Also read: How to Block Website on iPhone and iPad – Content Restriction on IOS.
You can download any content on your iPhone and iPad with the downloading options, and the File Hub file manager will let you save it. You can also access most of the files, such as music and video, directly from the app.
The last and most important feature of File Hub is cross-platform sharing. You can instantly share any file from your iPhone and iPad to any other cross-platform such as Android or Windows 11 device.
---
5. File Manager and Browser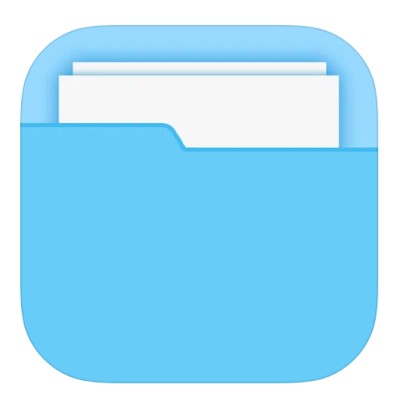 Covering up most basic file managing facilities, File Manager and Browser is a simple yet powerful file manager app. It is similar to other file managers in the list, but certain features make it outshine.
Integrated PDF Reader
Supports office documents
Passcode security
Multiple cloud drives
Integrated music player
Cross platform sharing
"Open in" external app support
Create and extract Zip files
File Manager and Browser is simple UI based files managing app for iPhone and iPad devices. Though it looks simple and has no fancy UI design, the app still manages to do powerful jobs. As usual, you can passcode protect your files using the security feature, which is one of the important features. Apart from this, there are a few similar features: support for office files, integrated music player, and cross-platform sharing.
Also read: How To Share WiFi Password on Apple devices without Third-Party Apps.
Counting in unique features that we like about the File Manager and Browser app is the "Open in" feature, support for Apple documents, and creating zip files. The "Open in" feature allows you to open the document or file using a third-party application that we have only come across on Android devices. iOS devices have a restrictive nature which makes it unusual to find such features.
---
6. Total Files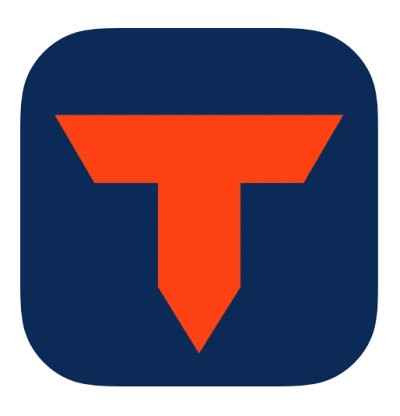 Total Files has a beautiful UI and better performance in speed and managing files on iPhone and iPad devices. The prime features of Total Files are –
Multiple drives support
Quick and fast search for files using advance search
Zip/Unzip files using the app
Passcode security
Bookmarks and URL autocomplete features
In-built multi-tab browser
Link multiple cloud accounts
Total files have many features that make it unique, and we love using this file manager app on both our iPhone and iPad devices. Let's first discuss the basic and similar features of Total files with the other file managing apps. It has passcode security, allows you to zip and unzip files, easily manages files with basic file operations, and is a powerful PDF editor and reader for reading, editing, and annotating PDF files. Though these are some of the common features, the performance and UI are not compromised in Total files. However, there are a few advanced features that make it more luring.
The first advanced feature is support for multiple drives and linking of multiple cloud drives in a single app. Most of the file managing apps support iCloud drive with a single account; this is not true with Total files. Here, you get access to more drive options and multiple accounts in the single app interface.
Another luring feature is the advanced search options that have more depth to search for your files directly from the app's home screen. So, you can search for any file that is present in the local and cloud storage without having to remember the path.
The powerful browsing options allow you to have attractive advanced futures such as bookmarks and URL autocomplete, making browsing more convenient.
---
7. MyMedia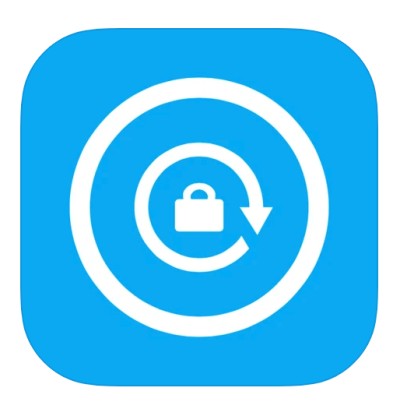 MyMedia has no new features that other File Managers don't have, but it is one of the best choices and alternatives compared to the official files app. The features of the MyMedia file managing app are –
Basic file operations
Support multiple file formats
Passcode security
File sharing options
Basic and intuitive UI
Favourite files
MyMedia has a basic and simple UI which makes it much easier to use. The app is the best alternative to the official Apple Files app and has some attractive features. You can perform the basic file managing operations such as creating and managing folders and files. The app is designed to support multiple file formats, which signify the compatibility of any file type. This file formats feature is exclusive to photos and videos on your iPhone and iPad; however, a few extra music file formats are also available.
Like a few apps listed in this article, the MyMedia file manager app also supports passcode security. You can lock the app, folders, and files with a single passcode, reducing the password ambiguity issue that users face with multiple password options.
There are a few export options that allow you to share files between multiple devices. Be it a Windows computer or an Android device; you can quickly share your files. One of the positive things about the file-sharing feature that we loved is the organisational manner. When you export files, they are sent and stored in an organized manner, making it easier to access them in the future.
Also read: Orange Dot on iPhone Notification Bar, What is it? Security or Glitch?
One last feature that we would like to mention is the favourite section; when there are important files on your iPhone and iPad, you can mark them as favourite and quickly access them from the favourites section. This makes it more easy to access the important files.
---
You may also like,
Frequently Asked Questions
Which is the best File Manager for iPhone?

There are plenty of options, Documents by Readdle is the best File Manager for iPhone and iPad devices.
Where is File Manager on iPhone?

The File Manager can be found on the home screen of your iPhone and iPad devices. You can also use the search option in the app library to access the file manager on iPhone.
Which is the best alternative to the Files app on iPad and iPhone?

Documents by Readdle and File Master are the best alternatives to the Files app on iPad and iPhones.
Also read: 10 Best Free Logo Maker App for iPhone & iPad.
Conclusion – Best File Manager on iPhone and iPad
Files App on iPhone and iPad has limited functionality, and these are the best alternatives to the File app. Among the list, Documents by Readdle is the best file manager for iPhone and iPad as it is loaded with features. This app allows you to download third-party files, manage storage and has an in-built browser. File Master is also the second-best alternative to the Files app.
Some Catchy Line to Grab your Attention
Get Our Prime Content Delivered to your Inbox for Free!! Join the Ever-Growing Community… Right Now.