Hello home cooks, No doubt that you want to make some best mouth-watering recipes for your loved ones. Confused about the list of options available on YouTube? No worries, We have listed the 10 best recipe apps for you which will delight your taste buds. 
These apps cover all the international cuisines and are designed in a very easy and interactive way. You can filter out your choices and the recipe app will automatically find the recipe you can make today. Especially the "Tasty" app which filters out the best recipe for you. 
Cooking Recipe Apps List
1. Tasty – Food Videos and Recipe by BuzzFeed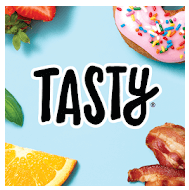 The best app on my recipe apps list, Tasty by BuzzFeed is a must-have recipe app for delicious cooking. You can explore dishes based on the difficulty of cooking, Meal type, Occasion, Diet, Cuisine, and Dish style. 
As soon as you install the app, you get an option to choose what if you only want vegetarian meals or all kinds of meals. You can then start exploring all the dishes. It is easy to use and has the tastiest recipes I have ever seen on a recipe app. 
The best part is if you like a recipe, you can one-click add the ingredients to the shopping list and also share it with your friends. If you are browsing recipes, simply click the heart button to save it for later.
You can select a recipe you wish to make and then you get everything you need to know on how to make the dish. I selected the Tofu tikka masala recipe and you will be amazed to know what happened next. 
Recipe details on Tasty Recipe app –
Featured Recipe 
How many people will make that recipe again?
Detailed ingredients for each element
Export ingredient shopping list
Save for later
Nutritional Information
Reviews
Related Recipes 
Preparation 
Detailed step by step guide with video mode
I insist every home cook tries this recipe app and you will love it. No doubt it is on my best recipe apps list and I use it for sure while cooking. 
Also Read: Parental Control Apps And Social Media Detox | 2020
2. Hebbars Kitchen – One of Best Recipe Apps for Vegetarians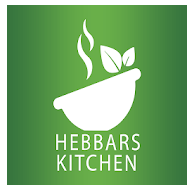 Let it be breakfast recipes, snacks recipes, or any other recipes, Hebbars Kitchen is a one-stop recipe app for vegetarian lovers. Hebbars kitchen is also famous on YouTube for their delicious recipe videos and they are doing great with recipe apps too. 
You get to choose from different languages in this recipe app. You can set three languages in this recipe app which include Hindi and Kannada and by default English. 
There are so many recipes and varieties that I cannot list them out but just rush to my kitchen and start cooking them. There are more than 20 recipes for vegetarian biryani itself. Although everyone says veg biryani is just Pulav, they should try making these recipes. 
Hebbars Kitchen is one of my favorite recipe apps because of how detail they explain every single part of the recipe. I found my upgrade on the recipe for pav bhaji in the Hebbars kitchen and now it tastes much better than before. 
Recipe Details on Hebbars Kitchen Recipe app – 
Detailed information about recipe
YouTube Video
Reviews and Print Recipe Option
Total time in cooking the recipe
Ingredients
Instructions
Step by Step Picture Instructions about the recipe
Notes
Just like the "tasty" recipe app, you can share the recipe with your friends and family online. It works great but ads are annoying. Overall it has a great collection of vegetarian recipes and I suggest you try this recipe app for sure. This is one of the best recipe apps on my list and no doubt you get everything vegetarian and is full of Indian cuisines. 
See Also: 7 Best Tools to Convert Documents like PDF to Word Online
3. Times Food App: Indian recipe videos and cooking tips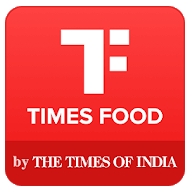 One app with all the celebrity chefs and more than 10,000+ recipes, Times Food App is one of the best recipe apps I have used ever. 
The Times Food app gives you a special section with all the celebrity chefs where you learn their best recipes and also make them using their tips and unique methods.
The Times Food app is filled with articles by celebrities and chefs across India. These celebrity chefs include Chef Ranveer, Chef Shipra Khanna, Chef Ripudaman Handa, and Chef Nisha Madhulikha to name some. 
Recipe Information on Times Food App – 
Reviews and ratings
Total time
Calories
Ingredients per servings
Add to shopping list
Step-by-step instructions
Comment and share recipe
Overall, I recommend you to try this amazing collection of recipes by Times Food recipe app. They are delightful and taste praising. Also, the Times Food app is one of the best recipe apps because it is the only app with all the celebrity chefs in one place. If you are a cooking fan, I suggest you download this app and explore the expert level of fun cooking.
Also read: 5 Websites to Download 10 Million Plus Stock Images For Free
4. Kitchen Stories – Recipes & Cooking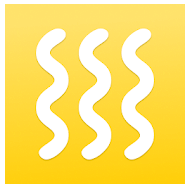 One place where you can learn cooking and share your recipes with Millions of people is the Kitchen Stories recipe app. 
The user experience is so smooth and everything is arranged in a way you can quickly find a recipe and also explore them. On the home screen, you find the best recipes chosen especially for you and these recipe videos are super detailed. 
To make it easy, the search window has cute little icons based on what type of food you want to make. I chose to make dessert when I last time used the kitchen stories app and everything was so well designed. You get the recipe super detailed and it consists of ingredients, a step-by-step guide, and many more. 
Recipe Information you get with Kitchen Stories – 
A super detailed but short video (High Quality)
Reviews and Ratings for that recipe
Like, save, and share recipe buttons 
Contributor profile
Difficulty level
Ingredients – Adjustable according to servings 
Add to shopping list options
How-to videos 
Utensils required
Nutrition per serving
Step-by-step detailed instruction with image and additional information
I am in love with this recipe app. Everything is so well designed and the recipe collection is awesome. You can filter out your choice with the filter and relevance button and choose what you want to cook today. The kitchen stories recipe app takes care of fine details such as the difficulty level of each element in the dish. Thumbs up for this recipe app. 
See Also: 10 Best Video Editing Apps For Android and IOS
5. Yummly Recipes & Shopping List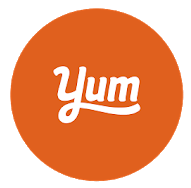 With more than 2 million recipes and a great user experience, Yummly is the personalized recipe app made only for you. Yummly personalizes dishes for you managing every single detail which includes allergy to a certain type of food ingredient.
By far it is the most personalized and loved recipe app on my list. The user experience is just amazing and you get to filter out the small details in cooking and Yummly is the only recipe app that gives such small detailed filtering. 
Not only allergy but you can choose if you are on a diet. Yummly will then only show you the best diet recipes among 2 million searches. Apart from that, you get to select food ingredients that you don't like and Yummly will not show you dishes related to those food items. 
Recipe information on Yummly recipe app – 
Number of ingredients, Calories, and Time information
Scheduled time to eat – Cooking reminders
Ingredients list, Servings and add to shopping list option
Visually appealing Nutritional information
Reviews
Get Directions – Step by Step picture-based instructions
Share the recipe and add to collections
I recommend you to try this recipe app. It is on my best recipe apps list and it is so personalized. You can filter out the smallest of details and get food suggestions based on filtering. The app is visually appealing and full of rich user experiences. The only missing feature is no video for recipes. 
See Also: WhatsApp Manager – Free Transfer, Recover and Restore
6. Allrecipes Dinner Spinner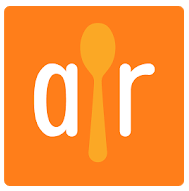 Crafted recipes by more than 50 million community members, Allrecipes dinner spinner is a one-stop personalized destination for home cooks and professionals. 
You can personalize your choices and filter out dishes based on your interests and requirements. If you are allergic to certain food items you can avoid an encounter with those recipes with filtering options. 
You also get what to buy from the store option when you step into the store. The app automatically suggests ingredients that you can buy to make your next delicious meal using this recipe app. 
Recipe Information on Allrecipes dinner spinner app – 
Recipe video
Cooking time
Nutritional value
Ingredients list and add to shopping list feature
Reviews
Related dishes
Step-by-step instructions with short videos
If you want to automate your ingredients shopping and make things easier, Allrecipes dinner spinner is one of the best recipe shopping apps.
Allrecipes dinner spinner is visually rich and recipes are detailed and shared by community members. You also have a cook profile option where you can find all your saved and made recipes in one place. 
See Also: Best App Lock Apps For Your Android Device
7. Cookpad – Create your Recipes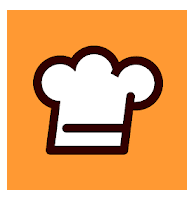 Cookpad is social media for home cooks and professionals. Here you can upload your favorite recipe with a picture and share it with your friends, family, and also strangers. 
This recipe app (Cookpad) is quite different from all the recipe apps I have listed on my list. It is more like a social media platform. Here users can comment on your recipes and professionals can guide you.
You can find all types of recipes based on categories and users can create their collections on their profile. 
The Cookpad recipe app is quite inspiring. You can explore always a fresh feed of the latest work by cooks you follow. Also, you can find a recipe by their title or based on ingredients. 
Something which I love about Cookpad, it keeps you dedicated using the meal planner.
Overall, it is one of the best recipe apps where you can share and interact with real cooks. You can learn from experts and innovate your dishes with a huge community. 
Also read: 11 Easy Ways for Men to Look More Handsome and Attractive
8. Sidechef – One of the Best Recipe Apps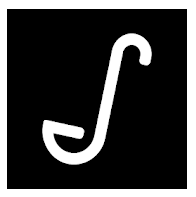 Made by over 2.5 million meals on this recipe app, Sidechef is something you cannot miss on the best recipe apps list. It gives you an interactive rich visual experience that automatically motivates you to cook.
The recipe app is well designed to capture exactly what a cook needs to look at in the recipe app. Just like a recipe book. If you have some ingredients and want to cook something out of them but have no idea then Sidechef is for you. 
With Sidechef's ingredients choosing filters, you can select ingredients you have and Sidechef will suggest you some recipes. These recipes are super detailed. 
You get step-by-step instructions, videos, and also ingredients list. If you are running out of ingredients you can directly place an order on amazon using the Sidechef recipe app. 
Recipe Information on Sidechef recipe app –
Recipe video
Description
Time to cook
Ingredients list as per servings
Add to shopping list
Save for later
Step-by-step video instructions for the recipe
Things are easier with recipe apps such as Sidechef, you get to choose from a variety of collections. With Sidechef you can also plan your meals and find suggestions as per that need. One of the unique features Sidechef provides is the automated control of 2000+ smart kitchen appliances. You can control the oven and other kitchen appliances right from your phone.
Also read: Best Password Managers in 2020
9. BBC Good Food – Among the Must have recipe apps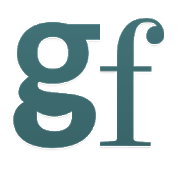 With 10000+ recipes onboard, BBC Good Food is one of the decent recipe apps. It is easy to use and makes a great collection of recipes of different cuisines. 
The home screen is filled with recipes handpicked from the best cuisines and these recipes are truly delicious. Not only great on but the BBC is also great with food recipes. 
Recipe information on BBC Good Food App –
Video
Nutritional value
Share and save Recipe
Cooking time
Ingredients list
Step-by-step instructions
Reviews and ratings
The best part about the BBC Good Food recipe app is the collection of recipes. You can instantly share them with your friends and family with a single tap. 
Also read: Instagram Hacks You Probably Didn't Know
10. BigOven Recipes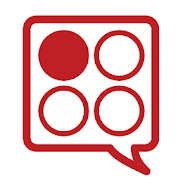 Imagine if you can make delicious food with leftover ingredients in your refrigerator. BigOven recipe app is one of the best recipe apps and no doubt it is on this list. 
The BigOven recipe app has a massive recipe library of 3,50,000+ and all of these are delicious and full of variety. 
You get to share these recipes with tap and these recipes are super detailed. It is a lot more similar to the Cookpad app which is more of a social media for cooks. Even the BigOven recipes app is like a social media where you can share your recipes and also get inspired by other bloggers and cook on the app. 
Unlike other recipe apps, BigOven is a lot more organized and you can make folders to store your favorite recipes and also recipes you made. These can be categorized based on their category so you don't have trouble looking for desserts in your list. 
When a professional has some suggestions and compliments they can use the comment feature to let you know. You will be quickly notified when someone comments or likes your recipe. 
Cooking is good when it involves socialism. So, if you are inspired by someone's recipe on your feed then you can quickly add them to your shopping list. 
Overall, it deserves to be on the best recipe apps list. You get a meal planner and an in-built shopping cart to make cooking easy for you. 
Also read: Data Breach – Free Tools To Protect Your Data on Web
---
You may also like,
Some Catchy Line to Grab your Attention
Get Our Prime Content Delivered to your Inbox for Free!! Join the Ever-Growing Community… Right Now.