Android is ruling more than half of the smartphone industry and this pre-eminence is due to the customizations and open source in the market. This power to customize the android operating system lets its user customize their phone according to their need. I get bored with these pre-built mobile manufacturer based android launchers and I wanted to shift to something cooler. And that's when I found out these 8 best android launchers for my smartphone. The play store holds around 275+ android launchers and we listed out the best. 
Trust me!! These best android launchers will excite you too. 
Best Android Launchers
Cell phone manufacturers hide most of the features behind a boring app drawer and limit your personalizations. Android is most specific to being open source and why not customize it according to your needs? This is what makes android users different from IOS users; the ability to personalize their phone. Whereas IOS users get stuck on the same screen due to strict code that cannot be changed. 
Let me give you some insights.
We collected data from the internet to find which is the most used operating system and not to our surprise, IOS users are more loyal to their phones but android users are more in number.
Here are the stats, 

Android's undoubted customization ability gives more power to its users and this shows the loyalty of users towards what they use. But why restrict yourself to using limited features? You can customize your android phone on your own.
You may also like,
1. POCO Launcher 2.0 – Customize, Fresh & Clean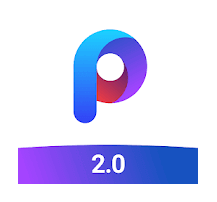 Indeed the best android launcher in 2021, Poco launcher 2.0 from MI is great for making the coolest customizations and is also being trusted by thousands of users on the play store. 
With a gorgeous design and high-performance, the Poco launcher is the best android launcher in 2021. You get a ton of customizable features for wallpapers, icons, gestures, animations that help you personalize your phone according to your needs. 
POCO launcher gives you great customizations and it is full of what exactly you need to have on your phone. 
The home screen is pretty much clean with all the apps being shifted to the app drawer and everything looks so clean and tidy. 
What you will love to do the most is free customizations to your device. You can add custom wallpapers, animations and also resize the home screen layout and icon size. 
if you get super bored with traditional icon packs, with Poco launcher you can apply great skins from third party icon apps and make your phone look much cooler with your favorite icon skins on it. 
I have personally loved this android launcher and the reason is quite simple; the quality. Everything is smooth. The app transitions, creating shortcuts, animating, and also privacy. 
Yes, you interpreted it right. This is probably the only best android launcher which also gives you good security features along with doing a makeover to your phone. 
You can hide apps with a secure fingerprint password or a PIN configuration. Phones like OnePlus give you such features where you have an app vault in your app drawer but most of the other phones are missing this feature. If your phone is missing this feature, then you should try this android theme (Poco Launcher 2.0). If you don't want to use a launcher and need to avoid people sneaking on your private chats then you should try these best app locks. 
The first Poco launcher was designed a bit poorly and had a lot of known bugs but Poco launcher 2.0 is a better and upgraded version of everything which was missing in the Poco launcher. 
Hiding apps are great but I love it when things are organized, it saves me a lot of time. But most of the android launchers are paid for all such features and turns out buggy in end. I tested Poco launcher 2.0 for organizing apps and trust me, it was smooth and lag-free. Also, I am using the Poco launcher on one of my phones and I haven't paid a penny for such amazing features. 
Now, something which interested me to use the Poco launcher 2.0 is a clean dark mode with simple UI. Nothing fancy but every single feature is top-notch compared to other best android launchers on the play store.
Discussing other tweaks, Poco launcher 2l0 gives you a dozen cool tweaks such as changing the style of notifications and double-tap to lock screen.
Okay, something almost all android launchers are failing is to fully support Android Q with bug-free use. But Poco Launcher 2.0 gives full support to all the android versions including Android Q and gives extensions to more number of devices. 
Key Features
Amazing Personalization
Group apps
App hiding (Privacy feature)
Smooth launcher
Cleaner dark mode
Dozens of tweaks
Pros –
Supports Android 10 with lesser-known bugs
Fast and reliable launcher
Supports gesture navigation
Light-weight
Cons –
Less attractive gesture navigation
Dark mode fails on some devices (Not applied on the notification drawer)
App sorting is missing in the app drawer
No icon animation when going on the home screen
No turn on/off app drawer option
Known Bugs –
App closing animations aren't working on some devices
Gets laggy and frequent shutters while opening the app drawer
Swipe up to close animation is not working on some devices
Additional Information
Installs – 10,000,000+
Reviews – 311,974
Price – Free
Rating – 4.7/5 stars
App size – 13 MB
---
2. Nova Launcher and Nova Launcher Prime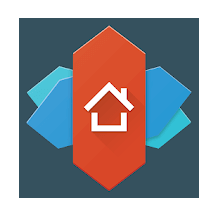 One of the most user-friendly and best android launchers on play store Nova Launcher is powerful, customizable and full of feature home screen. Nova launcher is a fast and user-friendly android launcher trusted by over 50,000,000+ users on play store. This amazing Nova launcher is free to download on your android smartphone which gives you a cleaner home look. 
One of the most loved features of nova launcher is the night mode and dark mode. Get rid of those light UI designed android operating systems that are difficult to use in the night by using Nova launcher. 
Nova launcher supports almost all the app icons from the play store so that you can customize according to your needs. All the app icons will be replaced with launcher theme icons. 
What I have suffered in most of the app launchers is they eventually get slower. Might be that is a bug or for sure the poor built quality which makes your device much slower. But Nova launcher is fast and smooth with easier transitions compared to any other android launcher. 
Now usually with these android launchers, you get a lot of themes that need to be customized as per your wish. Sure you will not stick to one single theme from the launcher. If you want to switch between themes, then you will not like to customize again and again. But with Nova Launcher, you can backup and restore your customized themes. This is also the reason why I love to the most among the best android launchers. 
Do more with Nova Launcher Prime – 
Nova launcher prime gives you a lot of additional features which makes it more customizable, user-friendly and fast. 
With Nova Launcher prime you get custom ROM features such as swipe, pinch, and double-tap home screen to do something fancy. This fancy includes a double-tap lock screen, swipe to adjust the brightness and a lot of more gestures. 
Nova launcher(Free) does not give you features like grouping apps and organizing app drawer. But Nova Launcher Prime does you features like app grouping to make a more organized app drawer. 
If you are missing the app hiding feature on your android smartphone then you should install the Nova launcher prime. With Nova launcher prime you can hide apps without uninstalling them from your phone. If you want to hide apps like Instagram and Snapchat from your phone then you should use Nova launcher prime which is the best android launcher. 
Gestures on-screen are something we have known in recent years but Nova launcher prime gives you something new. 
Guess what? You can add custom Icon and Folder gestures to make it more customizable and quick use. 
Key features – 
Night mode and dark mode
Custom icon themes
customizable app drawer
Speed
Subgrid Positioning
Backup and restore
App hiding (Nova launcher prime)
Pros – 
Custom gestures (Nova launcher prime)
App grouping and organizing (Nova launcher prime)
Night Mode and Dark Mode
Cons – 
Limited features on free feature
Basic feature such as app grouping and hiding is not available on the free version
Not so consistent on Android 10
Known Bugs – 
App clone bug on some phones (App not replaced with launcher)
Inaccurate count of unread messages on some versions
Split-screen bugs out the home screen on some devices
Trello and Weather Widgets don't work
Inconsistent use on Android 10 
Additional Information
Installs – 50,000,000+ | 1,000,000+
Reviews – 1,221,364 | 330,623
Price – Free | 99 Rupees (Nova Launcher Prime)
Rating – 4.6/4.7 stars out of 5
App Size – Varies with device
3. Launcher IOS 13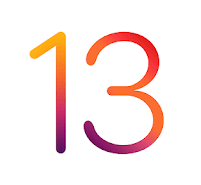 Launcher ios 13 is the best android launcher for using ios themes on your android device. I have used many ios launchers but all turn out to be buggy and total trash. But Launcher ios 13 is something different that turns out to be a total IOS experience on android phones. 
Launcher ios 13 is a powerful launcher which combines a set of other apps such as control center and assistive touch. 
With this ios android launcher, you get a real IOS experience with proper IOS UI. 
The control center on the ios 13 launcher gives you quick access to the Camera, Clock, screen recorder, Screenshot, and more settings like iOS X, iOS XS UI. You get access to the control center quickly from the edge of the screens. To open the control center, swipe up, swipe down, swipe left, or swipe right from the edge of the screen. Set it according to your comfort and add more settings to the control center just like the real IOS devices. 
Using the control center is easy and does not involve many efforts. You get the following settings in the control center by default – 
Airplane mode
Wi-Fi
Bluetooth
Do Not Disturb
Portrait Orientation
Adjust brightness
flashlight
Alarms and timer
Calculator
Camera
Control Audio
Record Screen
Screenshot
IOS 13 launcher gives you a real IOS experience with all user-friendly ios interfaces. You get assistive interfaces with the Assistive touch of IOS launcher 13 for android. This launcher supports the latest ios version look alike UI for a friendly and customizable interface. 
The assistive touch is quite helpful for quick navigation to your favorite places. You can control your device's assistive touch menu and also customize the size and floating icon. 
Key features – 
IOS like features
Pure clone of IOS 13
Launcher with Control center and Assistive touch
Quick and easy navigation
3D touch
Pros – 
Great to experience the IOS interface on Android
Gives full support to almost all devices
Less buggy than any other IOS launcher on play store
Cons – 
Contains Ads
The blur effect differs from the wallpaper
No gesture effect
Misses features of adding other icon packs
Known Bugs – 
Icons rearrange on their own
Animation lags at times
Notification badge not working properly
Additional Information
Installs – 10,000,000+
Reviews – 606,257
Price – Free
Rating – 4.8/5 stars
App size – Varies with device
4. Evie Launcher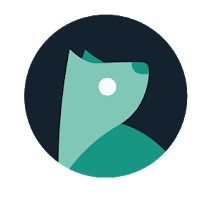 No doubt one of the best android launchers lists out the Evie launcher which is fast, smooth, and perfect to be labeled as the best of all the android launchers on the play store. 
Evie android launcher gives you a bunch of best features that gives you smooth use and quick lightning search for your apps, all in one place. 
This theme-based android launcher makes your work easy with quick navigation to apps and shortcuts. You can add call shortcuts to your home screen and call your favorite people with one click in a hurry. 
Need to call mom in less than no time? Add her to shortcuts on your home screen using Evie launcher and call her with one-tap.  
Wallpaper and themes are not limited to inbuilt with the Evie Launcher and you can create them from scratch. This means you can use your customized layouts, wallpapers, icon size, app icons, and icon size. You can directly import all of these from other apps or google them and use them on your phone. This is what true customization is which Evie launcher lets you make on your android device. 
Evie android launcher also gives you custom ROM tweaks such as double-tap to lock which needs device administration permission. Other tweaks such as time-lock need no additional permission and can be quickly set-up from the menu bar.
There are many other features such as customizing the home screen, setting up the dock, and applying new icon packs. While the nova launcher needs a subscription to use features like app hiding and grouping, Evie launcher does that for free. You can group and hide apps with one tap and make it convenient according to your customizations. 
Easy gestures let you increase your productivity and allow you quick navigation. 
This is the best alternative to Nova Launcher and Nova launcher prime for free and I suggest you try using this android launcher and create your designed themes. 
Key features – 
Quick navigation
Custom Shortcuts
Quick Personalization
App hiding and grouping for free
Pros – 
Easy gestures make it simple to perform functions like clearing cache
Make your customized themes
Create home screen shortcuts for a quick productivity
Simple interface, clean controls, intuitive features
Cons –
Android 10 support is unexpectedly poor
No option to turn off the notification shade
Known bugs – 
Split-screen (for two apps) does not work
Occasionally freeze
Apps are not shown correctly – when you click on one app you are directed to another app
Battery dies up quick on some devices
Additional Information
Installs – 5,000,000+
Reviews – 182,994
Price – Free
Rating – 4.6/5 stars
App size – Varies with device
5. Microsoft Launcher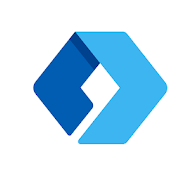 Microsoft launcher gives you the power to sync your mobile with your windows pc and do a lot more productivity. I would say this launcher is not just limited to customization but these customizations are more of productivity. I label it as the most productive android launcher on the play store. 
The reason it is among the best android launchers is the list of features it provides that no other android launcher gives for free. 
Microsoft launcher is highly customizable and lets you organize everything on your mobile device. You can add Microsoft widgets and personalize your feed according to your needs. 
You can customize your feed to add features like News, calendars, events, documents, contacts, and many more. This increases your productivity as everything is present in one place. You can also add custom icon packs and get bing images every day which you can use as wallpapers and also use your images as wallpapers. 
Microsoft android launcher gives you options to choose from light, dark, and transparent inbuilt themes and adjust your personalizations. 
The major advantage of using this best android launcher is the ability to access your files on different devices. You can view your mobile images directly on your windows pc when you are logged in from the family account. Also, you can monitor your screen up and downtime and which apps your connected devices have accessed, and for what time. It turns out more like an addition to our best parental control apps list. Do check it out. 
Gesture customizations are something that every android user loves to have. There is a need to change how you use your android device and Microsoft launcher being one of the best android launchers gives you tons of gesture customizations and controls. 
These custom gestures include double-tap to lock screen, swipe app drawer, and many more. You also get to add contacts on the home screen or make a personalized folder to access your contacts on the go. 
Key features – 
Personalized feed
Custom Gestures
Device Sync
Different themes (Light, Dark and transparent)
Android launcher cum Parental control app (2 in 1)
Pros – 
Access your files on any windows device'
Track your kid's activity and locate them
Personalize your feed to increase productivity
Search everything on your account(Files, apps, images, and more) with the universal search bar
Cons – 
To use device sync on windows pc, you need the latest windows 10 falls creators update
Requires Microsoft Family account
Microsoft launcher should be installed on both the parent and the child's device
Activity reporting feature requires android 5.0+
Known Bugs – 
Crashes at times
Animations are not fluid
Lags and slows down
Search bar not working properly in the app drawer
Bing daily image on the lock screen does not work
Icons constantly revert randomly
Additional Information
Installs – 10,000,000+
Reviews – 1,059,336
Price – Free
Rating – 4.6/5 stars
App size – 37MB
6. Apex Launcher – Customize, Secure, and Efficient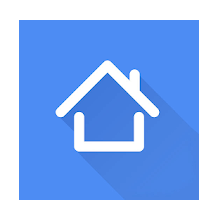 With an apex launcher, you can do things a lot more than the traditional android launcher on your android phone. 
Edit your launcher icons with third party icon apps and personalize your phone interface. This gives your phone a stylish look and 3D transition effects make your launcher look much cooler and stylish. 
Now something similar to what Microsoft launcher provides, Apex launcher also has an inbuilt app lock protection. You can avoid people sneaking into your social media apps, gallery, and phone contacts. if your phone supports fingerprint unlocking then you will get an option to use app unlocking using a fingerprint sensor too.  
Apex launcher lets you have a customizable home screen and app drawer with custom wallpapers, icons, shortcuts, and app grouping shortcuts. Also, you get a scrollable app drawer and elastic scrolling facility. 
What I am not comfortable with the traditional android launcher is the inability to hide certain elements on the screen. With Apex launcher I get to hide tools that I don't need like the dock, status bar, and many more. This is what customization and personalization are, you get to choose what to keep and increase your productivity and quick navigation. 
The apex launcher is truly my choice for what you call a truly optimized app launcher. App drawers can be organized according to your needs, with the title, install date, and most frequently used apps. This is a great app launcher for gesture operations executing all commands and also lock your desktop with lock protection to prevent accidental changes. 
Changing themes is common and it would be so inconvenient if your settings reset on every change. Using Apex launcher, you get to change your themes with saved settings from backup and restore options. 
Key features – 
Personalized themes and icon pack center
Infinite scroll
Fancy transitions
Hide screen elements
Gesture operation
Pros – 
Inbuilt app locker
Hide Apps with fingerprint/Pin using Apex launcher
Powerful drawer customizations
Advanced widget options
Cons – 
Occasional advertisements are annoying
in-app purchase for every individual feature
Known bugs – 
Deletes a few app icons from the home screen every time it re-launches
lags and slow down on some devices
The landscape feature is missing
Ads even after paying for the pro version 
Additional Information
Installs – 10,000,000+
Reviews – 303,105
Price – Free | In-app purchases (75 – 2500 rupees/item)
Rating – 4.3/5 stars
App size – 20M
7. Smart Launcher 5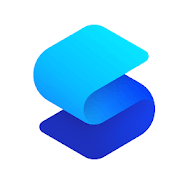 The most advanced android launcher and best android launcher, smart launcher 5 is a home screen replacement for your android device. This smart launcher gives you an ambient theme option that adjusts the whole theme according to your wallpaper. 
To make your home screen look more attractive and compelling, smart launcher 5 gives you the option to adjust the app icon size and style. Also, you don't need to organize apps into groups. With Smart launcher 5, apps are sorted and grouped automatically. 
It is designed to optimize your mobile device for immersive and productive use. All the widgets are arranged to the bottom and the navigation bar can be hidden to use the whole screen. 
Gesture and hotkeys make things easier and on-screen notifications require no external plugins. Customizations are quick and there are thousands of themes to use with easy optimization. 
Smart launcher 5 also gives you extra features like app protect to hide your apps with a fingerprint or pin protect. The smart search option allows you to search for app and contacts directly from the search bar without having you search manually. 
Key features – 
Ambient Theme
Adaptive icons
Automatic app sorting and grouping
Immersive mode
App hiding
Pros – 
Easy customizations
Adaptive theme and icons
Notification badges
Freeform widgets
Cons – 
Overpriced in-app purchases
Supports up to Android 8.0
Android 10 not available
Known bugs – 
Wallpapers get zoomed unnecessary
App icons size in the search result does not sync with the app or home page icon size
Ads in the paid version
Additional Information
Installs – 10,000,000+
Reviews – 537,537
Price – Free | In-app purchases (₹40.00 – ₹1,050.00 per item)
Rating – 4.4/5 stars
App size – Varies with device
8. Hyperion launcher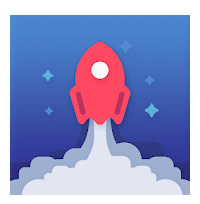 It is one of the best app launchers with adaptative UI/UX for convenient and compelling looks and optimization. 
Hyperion launcher is fully adaptive to wallpaper and theme adjustments like never before. You can set adaptive colors to the dock, folder, search widgets, and also smart widgets. 
You can set adaptive icons to all the apps on your phone and make it look more attractive. These adaptive icons are available with in-app purchases. 
The UI/UX is amazing with small but helpful tweaks, you get covers for folders and you can hide apps using the app hiding option. Long press on the home screen and choose what you want for quick navigation. 
With Hyperion launcher, you also get Google feed and custom feed to optimize your favorite apps and shortcuts all in one place. 
Overall, it is a good app but needs more improvements and features to top rank the best android launchers list. Undoubtedly, it is one of the best android launchers and is great for optimizations and customizations. The UI is simple and adaptive which makes it more attractive and usable. 
Key features – 
Amazing adaptive theme
Icon skins
Google and custom feed
Desktop, drawer, and dock grid
Custom gestures
Animations
Profile manager
Pros – 
Adaptive UI/UX
Bunch of impressive icon packs
Animated
Profile Manager (Pro users)
Cons – 
Doesn't fully support Android 10
Known Bugs – 
Calendar freezes
Unable to lock screen using double-tap gesture
Crashes on the editing weather widget
Additional Information
Installs – 500,000+
Reviews – 10,599
Price – Free | In-app purchase (₹159.00 per item)
Rating – 4.2/5 stars
App size – 3.2MB
---
Conclusion –
These are the best android launchers that stand apart from 275+ other launchers on the play store. You can fully customize your android without rooting your device and still have cooler options. Which is the one you like the most? Let me know in the comments section.
You may also like,
Frequently Asked Questions –
Which is the Best Android launcher?
Poco launcher and Nova launcher are two of the best android launchers with a lot of customisation options. In addition to this, there are several other best android launchers but totally depends on your taste.
Are Android Launchers safe?
Android launchers are safe as they don't break the system properties or manipulate them the way rooting does.
What all can an Android Launcher do?
Android launchers can change the look and feel of your Android device. Moreover, you can add more things to your device such as customised widgets and tweaks.
Do launchers slow down your Android phone?
Yes they do. The best of the best android launchers slow down your android device. This is because the launchers are not well optimised to match the hardware and OS of every other android device.
Do launchers drain a lot of battery?
A launcher is a piece of software that is always running in the background. Additionally, we use a stack of widgets that need continuous network and other resources. It is obvious that any launcher you use on your android device will drain the battery.