AirPods not charging or working? Here are a few things you can do to fix this issue.
When it is about having the best wireless earphones for your Apple devices, there is no other best suggestion than the AirPods. Well-known for its quality and the recent release of spatial audio for AirPods, you can have a whole new music experience.
AirPods is another tech gadget, and sometimes, it is common to have issues with it. In this case, the possibilities are, maybe your AirPods are not pairing with your iPhone, or worse, only one of the AirPods is not working. Maybe it's the right or left AirPod; this guide will solve this problem with step-by-step solutions.
Also read: 25 of The Coolest & Funniest AirPods Engravings Ideas.
Why is AirPods Not Working or Connecting?
Wireless technologies can behave unpredictably at times, and it is not a complete fault of your AirPods in this case. There can be several reasons for your AirPods to behave in such a manner; sometimes, only one of the AirPod is working (left/right), and in certain cases, both the AirPods are unable to pair.
AirPods connect to your iPhone or Mac devices with the help of Bluetooth technology. But, it is common for Bluetooth devices to have connection or pairing problems, same with the AirPods. So, we will solve the Bluetooth connection problem and troubleshoot AirPods to solve the AirPods not working, or only one of the AirPod (Left/Right) is working.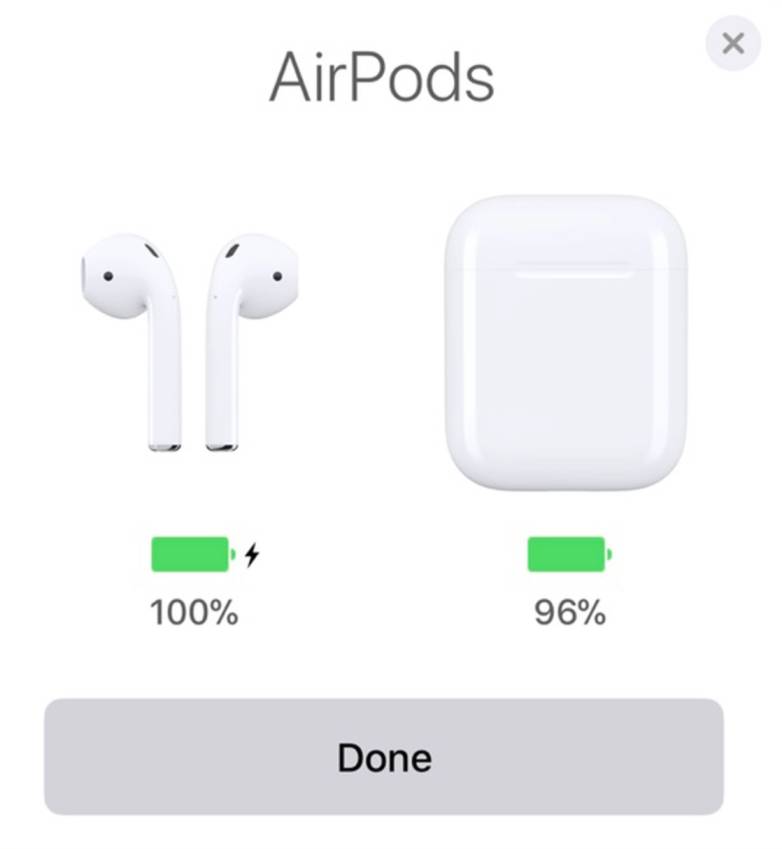 Fix AirPods Not Working or Connecting
Here are some of the solutions (Tried & Tested) that will help you solve the AirPods not connecting or working problem.
1. Forget Device from Bluetooth connections [Unpair/Pair]
AirPods can sometimes work in some undesirable manner where you cannot connect them to your Apple devices. It is common with iPhone, iPad, Mac, or iPod, and a simple solution can forget device from Bluetooth paired list.
To forget the device from Bluetooth Paired list,
Open the Setting app on your Apple device.
Click on Bluetooth.
From the Bluetooth paired devices, look for your AirPods and then click on the small "i" button beside it.
Now, click on the "Forget Device" and confirm the unpairing of your AirPods.
The last step is to pair your AirPods and check if the problem persists.
Also read: How to Get iPad Engraving in India and Should You Get it done?
2. Reset your AirPods
If your unable to connect the AirPods or one of the AirPods (Left/Right) with your Apple device, reset the AirPods. This should solve the problem instantly.
To reset your AirPods –
Put back your AirPods in the case.
Close the lid of the case for 30 seconds or more.
On your Apple device navigate to, Settings > Bluetooth > Your AirPod Name > Forget Device.
Open the lid of your Apple AirPods and then click on the button at the back of the case. Long press it until you see a white light flashing on the AirPods and then going amber.
Now, use your Apple device to connect your AirPods as usual.
Also read: How to Create Memoji and Save it on iPhone [Simple Guide]
3. Reset Network Settings
If you are unable to connect your AirPods, a simple network reset can help in fixing the issue. AirPods connect wirelessly and network related issues can stop them from working.
To reset Network settings on your IOS device –
Open the settings menu on your IOS device.
Navigate to General.
Now, scroll down and click on the "Reset" option.
Click on "Reset Network Settings" and enter the password of your IOS device.
Reset your AirPods and connect to your IOS device.
4. Restart your Apple device
It is common to have an AirPods not working or connecting problem, and a simple restart can help you fix it. This solution works when you have a problem with AirDrop not working or when you cannot sync your iPhone with Mac.
If you have trouble connecting your AirPods with any of your Apple devices, restart the device and try connecting it again. It works each time.
Also read: How To Share WiFi Password on Apple devices without Third-Party Apps
Conclusion
The above solutions should help you solve AirPods, not pairing or working problems. If the problem persists, you can get a replacement for one of your AirPods from Apple but at a price. Most users complain about one of the AirPods not working; a simple reset to your AirPods will solve the problem. A few other solutions, such as Network reset, can help you solve the problem of AirPods not pairing or connecting.
Some Catchy Line to Grab your Attention
Get Our Prime Content Delivered to your Inbox for Free!! Join the Ever-Growing Community… Right Now.