WhatsApp has rolled a new payments feature, "WhatsApp Payments" that enables its users to make transactions in India using the messaging app. To use this feature you need to set up WhatsApp Payment on your Android device and then you can make seamless transactions as an individual or a business. Not to be surprised, the feature is yet to be made available on iOS devices and is still not seen on the latest WhatsApp Beta Testlfight code.
Also read: How to Send WhatsApp Messages Without Saving Number to Contacts
WhatsApp Payments is currently working with almost all banks in India; Some of the popular choices are State Bank of India, ICICI Bank, Axis Bank, HDFC Bank and Jio Payments Bank. Soon, WhatsApp is expected to roll out its payment services with other banks too. To make payment possible on its messaging app, WhatsApp has featured a partnership with the National Payment Corporation of India (NPCI) and UPI for a real-time payment system. This allows you to use WhatsApp payments just like other UPI payments such as PhonePe, Google Pay, PayPal and Paytm and make seamless transactions with other users.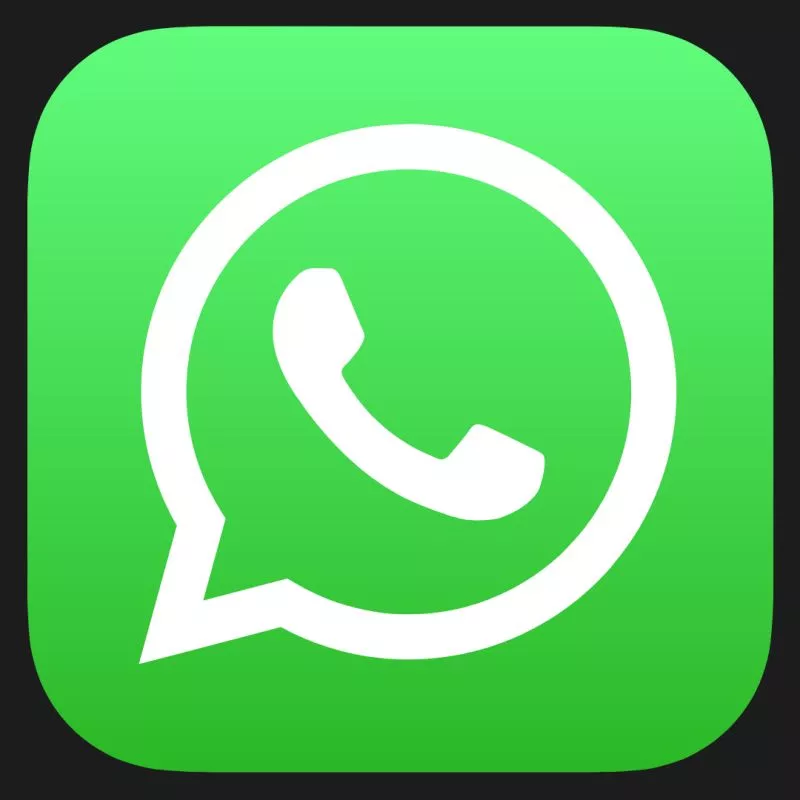 Get WhatsApp on Android
WhatsApp is a messaging platform by Facebook that allows seamless messaging between friends. The most loved features are audio and video calling that makes it more engaging. The other features include end-to-end encryption guaranteeing secure communication between two people or a group.
Some of the WhatsApp features that we love are,
End-to-End chat encryption.

Free voice and video calling.

Archive your chats.
WhatsApp payments feature to send or receive money.

Secure your chats using fingerprint and face ID lock.

Share live location, documents, contacts, photos, videos, and other media files.
Pin important conversations to the top.
Need a Bank Account to Use WhatsApp Payments
To send or receive money from WhatsApp, you need to have an account in the banks that WhatsApp currently supports (Some banks are yet to tie up with WhatsApp payments). Using the bank account and debit card details you can set a new UPI payment account on your WhatsApp.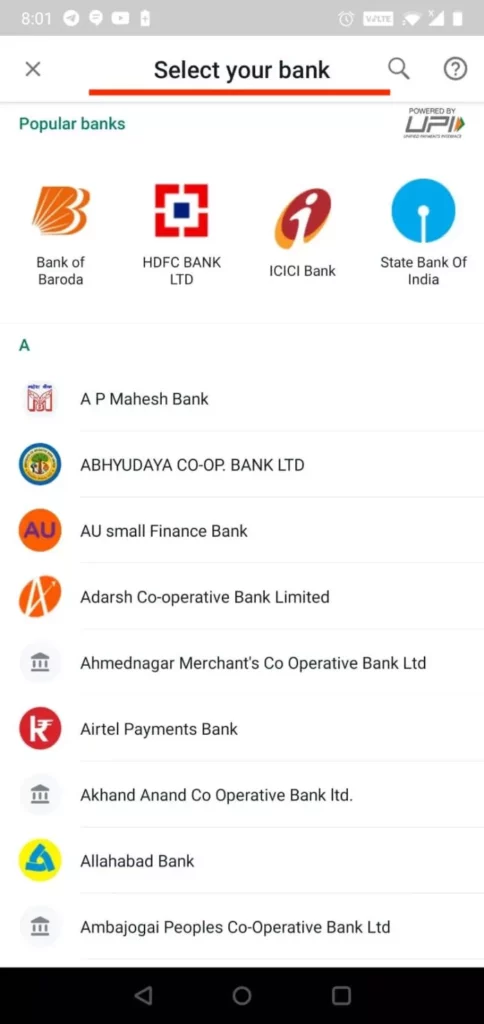 Once the payment is set up, you can then send or receive money using WhatsApp payments to other WhatsApp users. The messaging app sends instructions to the banks to facilitate the transactions made by the users.
You cannot set up WhatsApp payments if you don't have a valid bank account and debit card details. Additionally, as of now, WhatsApp only accepts transactions only from a limited number of banks in India. It is best to wait for WhatsApp to support all the banks and also release support for iOS devices.
Also Read: How to Move Your WhatsApp Group to Signal?
---
How to Setup WhatsApp Payments in India using Android Device?
WhatsApp has been actively promoting its payment system and users are intrigued and eager to use it. However, not many of the users are still unknown of how to set up the WhatsApp payment system on their device. iOS users will have to wait a little longer before the update is released for them and only some of the Android users are now able to set it up with the early updates. If you are wondering how to set up the payment system, here are a few steps to help you through it.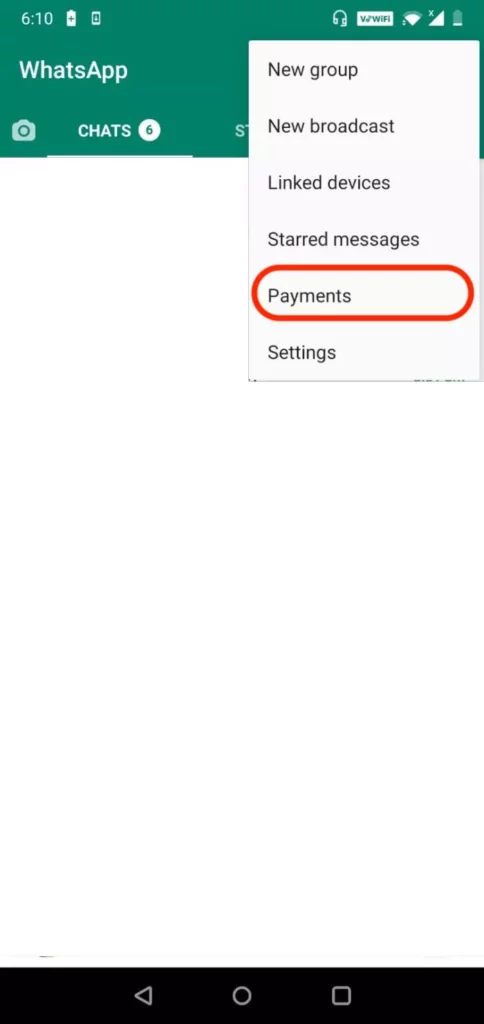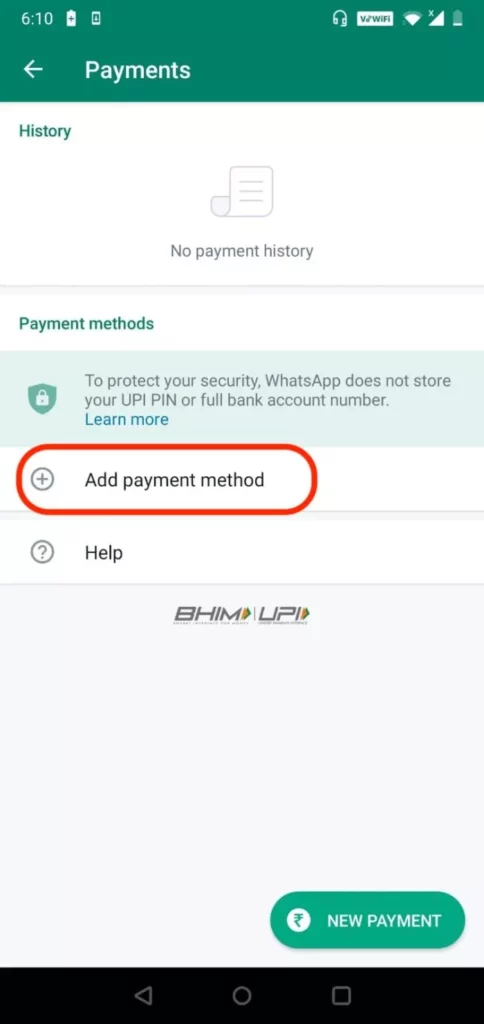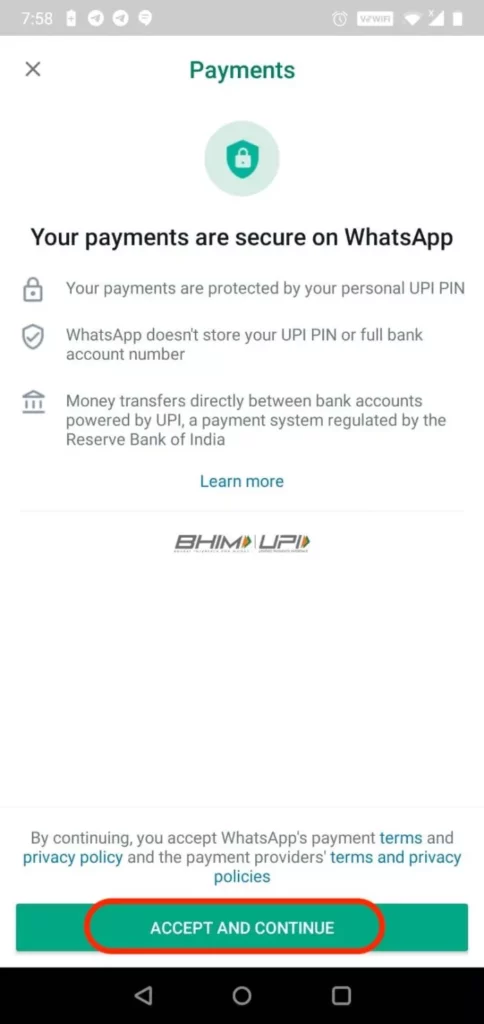 Open "WhatsApp Messenger" on your Android device.

From the right-top of your WhatsApp screen, you can find a three-dot menu; click on it and select the "Payment" option.

The next step is to add a payment method; Here, you need to enter your bank account details and set up UPI payment option.
Now, you need to add your phone number and enter the OTP for the verification purposes. Ensure you use a correct mobile number and it serves best if you are using WhatsApp on the same number. However, it is not mandatory to use the same mobile number.
Once the verification process is done, the user need to complete the setting up UPI payment process; like adding a new UPI pin for carrying the transaction.
Now, setting up the WhatsApp payment and Android devices is completed and users can now seamlessly make transactions with businesses or individuals. Similar to any other mobile payment system, WhatsApp will use UPI for authorising the payments. You can also reset the UPI Pin using the "forgot UPI Pin" and then set a new UPI for future transactions.
---
How to Send or Receive WhatsApp Payments in Android device?
Once the WhatsApp payment is set up, you can send money anytime and from anywhere, this payment feature will be available 24/7 on your WhatsApp account. Sending and receiving payments through WhatsApp is easy and once you are set up, it only takes a few taps to seamlessly send or receive money. The secure payment option on WhatsApp makes the experience of transacting money just as easy as sending a message.
But the question is how to send or receive money? Where can you find the options? and how can you verify if the payment is received? There are a lot of questions and here are a few steps on how to send or receive payments on WhatsApp in India.
1. How to Send Money using WhatsApp Payments?
WhatsApp has long back introduced the business feature that allowed the users to set up their small to enterprise-based business on WhatsApp without additional efforts. However, the only feature missing was accepting payments to the business or sending money to individuals such as friends or family through WhatsApp. If you wish to send money, here are the steps that will guide you on the same.
Open the chat of the person to whom you want to send the money.
Click on the 'Attachment' icon from the chat field and then select the "Payment" option.
Enter the amount that you want to send to the other person; you can also add a note (Optional).
To complete the transaction, you need to select the bank if you have added multiple banks and then enter the UPI pin.
Once the transaction is completed, you will receive a confirmation message about the money being deducted.
Sending money through WhatsApp payments is similar to how you send money using other mobile payment services such as Google Pay or PhonePe. However, if you run a WhatsApp business, sending or receiving money through WhatsApp payments help you manage all the activities in a single place.
The other user must set up payments on their account to be able to receive the money. If the users have not set up the WhatsApp payments, you won't be able to send the money. In that case, you can use the other mobile payment options.

2. How to Receive Money using WhatsApp Payments?
Receiving user has set up WhatsApp payments; If the receiving user has set up the WhatsApp payments, you can seamlessly make the transaction. The receiver can check the transactions, get a confirmation message, and check past transactions.
Receiving users has not set up WhatsApp payments; On WhatsApp payments, users can currently make transactions only with those users that have set up WhatsApp payments. If the receiver has not set up WhatsApp payments, you can send them money using other mobile payment options.
You may also like to read,
---
Commonly Asked Questions
Where can you find WhatsApp payments?

WhatsApp payments can be found in the three-dot menu at the top-right of your WhatsApp messenger. Apart from this, you can find the payments option in the user information of the receiver.
Do I need to have a Bank account to send/receive money through WhatsApp payments?

You need to have a bank account with a debit card, to make transactions through WhatsApp Payments; You can then set up UPI for making transactions using WhatsApp payments.
Which banks support WhatsApp payments in India?

Almost all the banks support WhatsApp payments in India. Furthermore, more banks are expected to be added with WhatsApp payments.
Also read: How to Fix WhatsApp Not Working or Crashing on iPhone?
Final Words
WhatsApp payments have made it easier to send or receive money between individuals and businesses. Though the payments update is yet to be made available for the iOS users, Android devices can seamlessly make the transactions. WhatsApp payments support almost all the major and minor banks in India; this has made it possible for maximum users to setup WhatsApp payments more easily on their device with verified bank account details.
What are your thoughts on WhatsApp payments in India? Do let us know in the comment section.
Some Catchy Line to Grab your Attention
Get Our Prime Content Delivered to your Inbox for Free!! Join the Ever-Growing Community… Right Now.