Most of us accidentally delete some of the important files and can't help later. These files are temporarily deleted and are present in the recycle bin until we empty them. You can easily recover those files by Right-click on the files in the recycle bin and select the restore option. But what if you have deleted the files by cleaning the recycle bin? Or accidentally using shift + delete keys to delete a file? How to recover deleted files on windows?
Also read: 5 Best File Manager for Windows
Recover Deleted Files without using any Software on Windows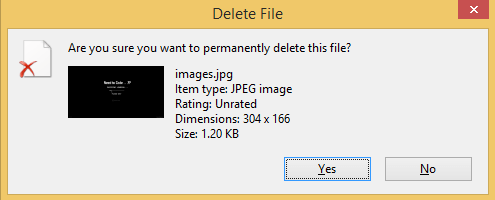 The first step is to open the command prompt on your Windows Computer. Search Command Prompt in the search bar.
Right-click on the command prompt and run it as "Admin".
Type the following command,

chkdsk X: /f ( X defines your drive name)

Enter 'y' to confirm
Enter your drive's drive letter (X). Here, X is the drive where the Windows is installed. In our case, it is Windows C drive.
Type the following command,

X:>attrib -h -r -s /s /d

This should help you recover the deleted files on your Windows computer without using any recovery software.
Also read: Best Online Tools to Convert PDF to Word Document.
---
How to use In-Built Windows Backup and Restore
1. Take Backup of your Data using in-built Windows Backup
Windows backup feature will help you recover deleted files by creating a copy of them. Using the restore options, you can restore the data.
How to Backup the Data using Windows Backup Feature

Open control panel.
Go to system and security > Save backup copies of your files with file history

You can also back up your system image if you have to recover your whole operating system. This backup will create an image of your system on your local drive or an external hard disk.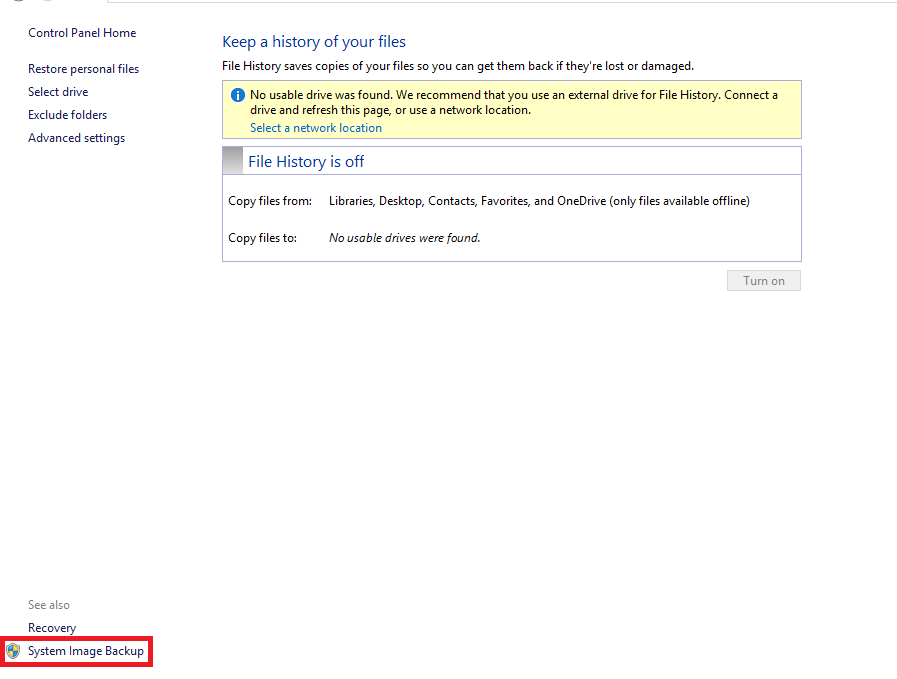 Also read: How to Resolve tcpip.sys BSOD on Windows 10/8/7
2. How to Recover Data from the Windows Backup
Open control panel
Go to system and security > restore your files with file history

---
Always Backup your Data.
1. Backup Data to the Cloud
Cloud data backup is one of the best options to securely store your data and access it when in need. The best part is you don't have to carry an external drive or a storage unit and access data on any smart device and from anywhere.
One of the best examples is Google Drive. Google Drive provides you 15GB of free space, which is best if you have less data to be backed up. Another benefit of using google drive is you can share the data just by sharing a link to the person in a random possible way. This is the most efficient way of sharing the data without physically sharing the drive.
If you have exhausted the 15GB space on Google Drive or need more data storage but at no cost, you can use Deego. On Deego, you get up to 100 GB of free space and additional 25GB each time you refer a friend.
Also read: Google's New Policy Change for Drive, Photos & Email – Effective from June 1, 2021
---
2. Backup your Data on an External SSD
External storage devices have been around for quite a time and they have made our lives simpler by easy data carrying and storage. Now, the question is should you get an HDD or an SSD storage device? Which is the best option? And should use external SSD for backing up your data?
External SSD's are the best options over HDD storage device; they are durable against fall and faster in comparison to hard drives. Backing up data on an SSD device is the best option but they come costly.
Here are some of the best external SSD's –
1. SanDisk 1TB Extreme Portable SSD
Features:
Up to 1050MB/s read and 1000MB/s write.
USB-C type.
Supports USB 3.2 Gen 2.
Available in 500GB, 1TB, 2TB, and 4TB.
Up to 2 meter drop protection and IP55 water and dust resistance.
Handy Carabiner loop to secure the SSD.
Backup mobile, laptop and other smart device content easily.
Password protection featuring 256‐bit AES hardware encryption
---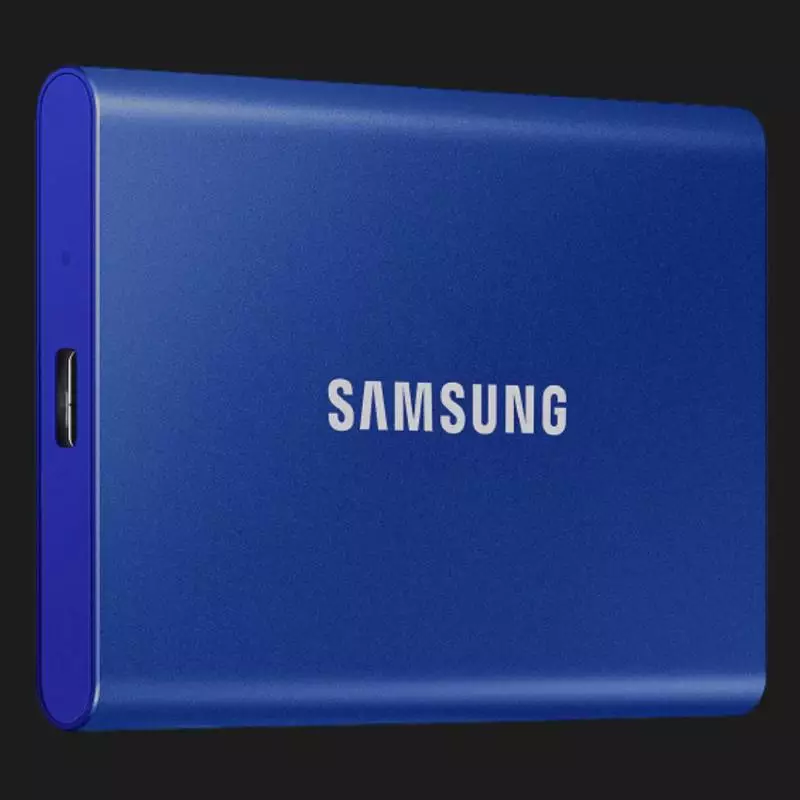 2. Samsung T7 Portable SSD
Features:
Up to 1050MB/s read and 1000MB/s write.
USB 3.2 gen 2 supported devices.
Available in 500GB, 1TB, and 2TB.
Shock-resistant.
Fall protection upto 6ft.
Advanced heat control.
Password secured.
---
You may also like,
Final Words | How to Recover Deleted Windows Files
You can use data recovery software or manually recover the deleted windows files. However, the most important part is to have a regular backup of your important data. Be it heavy Raw video files, images or any other work data; take backup to be sure. You can use cloud storage or use an external SSD to secure the storage data.