It isn't very pleasant when you get the windows update option whenever you boot up or shut down your computer. The best option is to disable windows 10 auto-update to solve this issue, and how to disable windows 10 auto-update? Here is my guide.
Tip: Remember to "backup" your data and the details will be shown in the extra tips section.
Also read: How to Remove Windows 10 Password From Login Screen?
How to Disable Windows 10 auto-update?
Method 1 – Disable Windows 10 Auto Update Service
Understand the limitations of this method. While disabling the automatic update service will temporarily halt any Windows 10 cumulative updates, the service will re-enable itself after a certain amount of time. Here are the directions:
Press the Windows logo key + R at the same time to open the Run box.
Type services.msc and press Enter key.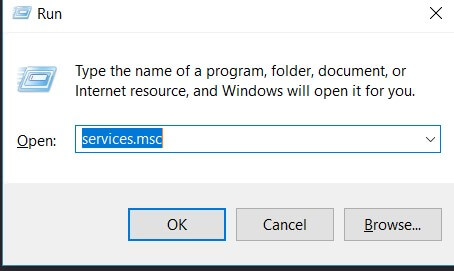 Now, Move down the Screen to Windows Update, and double-click it.
In Startup type, select Disabled. Then click Apply and select OK to save the settings. Also, check the status and description if it is enabled then go to the next step.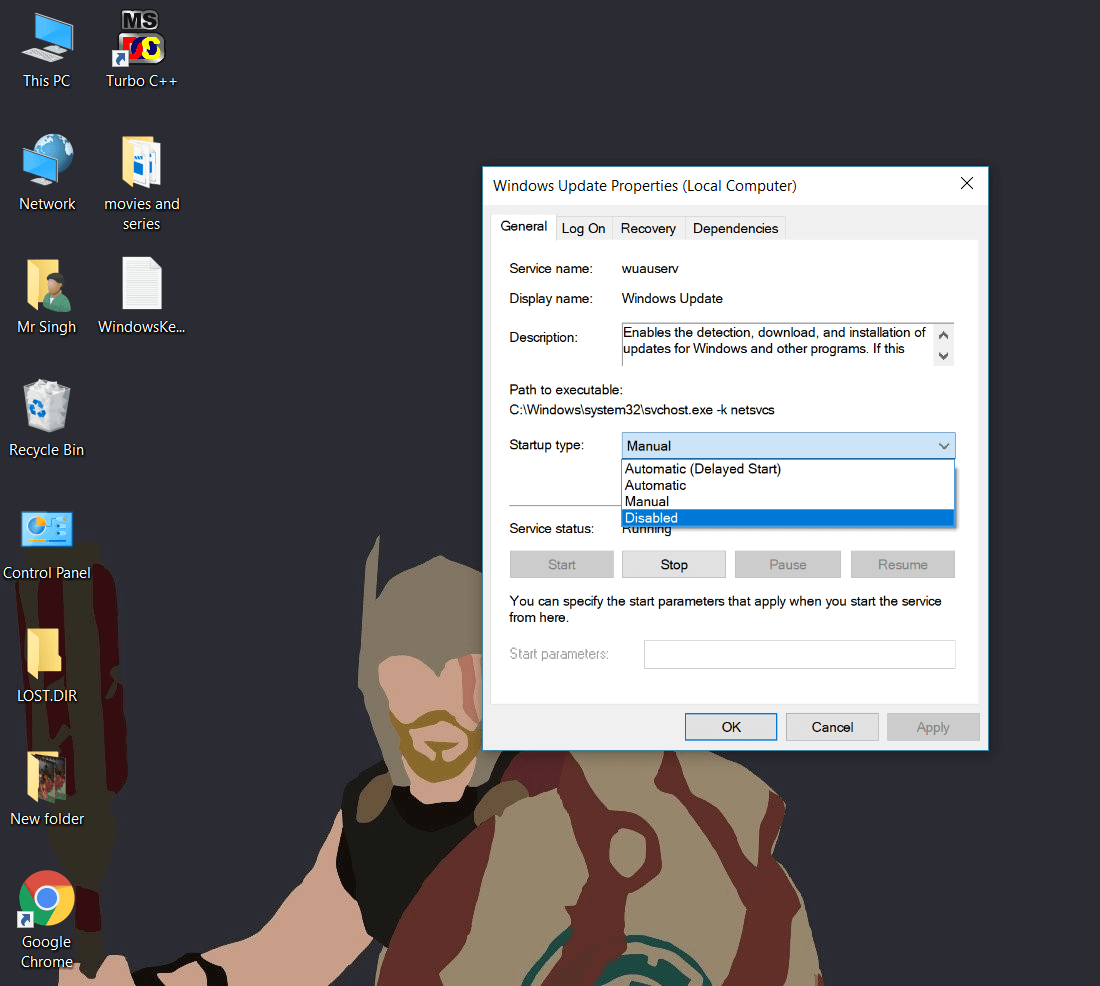 Also read: How To Update From Windows 8 to Windows 10 for Free?
---
Method 2 – Change the Setting of the Group Policy Editor
The Group Policy feature is unavailable in the Windows Home edition. So, if you are using Windows 10 Professional, Enterprise, or Education, you can use the Group Policy Editor to change the settings to prevent Windows 10 from automatically updating. The group policy editor will notify you about the new updates without automatically installing them.
Click the Windows logo key + R then type gpedit.msc and click OK.
Then ,Go to Computer Configuration > Administrative Templates > Windows Components > Windows Update.

Double-click Configure Automatic Updates.

Select Disabled in Configured Automatic Updates on the left, and click Apply and OK to disable the Windows automatic update feature.
Note: If you want to update your Windows version, later on, you can repeat the steps above, then select Enabled to turn on this feature, so that you can continue to download the updates.
Also read: A Quick Guide on How To Recover Deleted Files On Windows
---
Method 3 – Meter Your Network Connection
Realize that this method won't work for Ethernet connections. You can only disable automatic updates by using this method on a WiFi connection. If your computer is connected to WiFi, you can try this to disable Windows 10 automatic updates.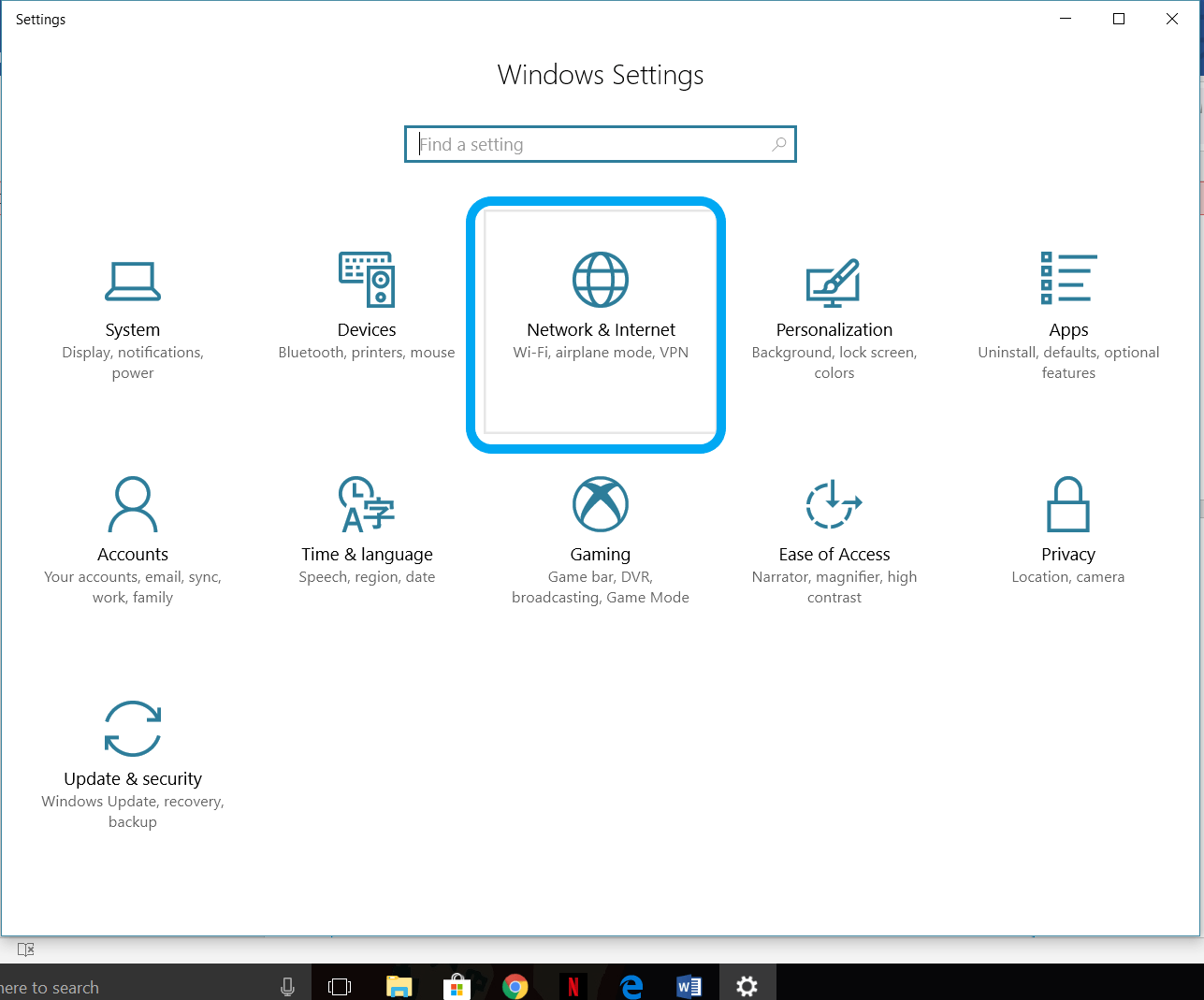 Tap the Start button at the bottom left on your desktop, then click the Settings app.

Click the Network & Internet.

Click WiFi in the left pane, then go to the name of your WiFi connection.

Select turn on Set as metered connection. That's it, Your job is done.
---
Method 4 – Disable Windows 10 Updates Using Registry
Editing the registry is quite risky, and it can cause damage to your OS if you don't do it correctly. Additionally, It's recommended that you make a full backup of your computer before proceeding. All you need to do is use follow these basic steps.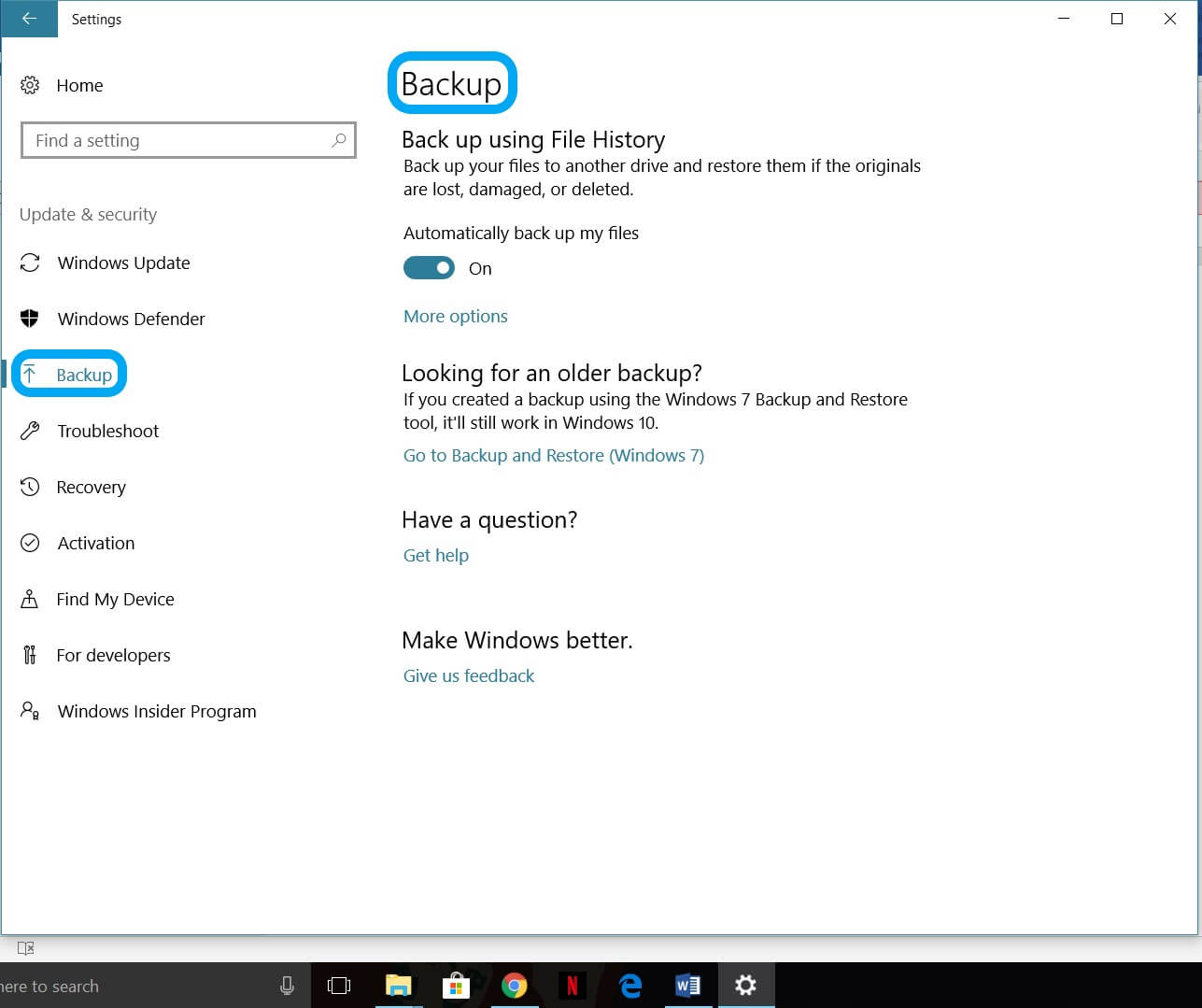 Disable OneDrive
Disable OneDrive to prevent auto-updates on your windows 10 computer. OneDrive is your personal cloud place and can consume a lot of data. In some situations when there is no internet connection and you are using your mobile data; it can lead you to a huge bill with windows 10 automatically updating.
To disable OneDrive, use Windows Registry:
Start menu -> Type regedit.exe -> Enter -> Registry Editor -> Go to or create the HKLM\Software\Policies\Microsoft\Windows\OneDrive key
Right-click on HKLM\Software\Policies\Microsoft\Windows\OneDrive -> New -> DWORD (32-bit) Value -&gt
Name it DisableFileSyncNGSC
Right-click on DisableFileSyncNGSC -> Modify… -> Value -> 1
Restart your computer.
Using this, you can prevent Windows 10 from downloading updates automatically; and you'll get a notification when new updates are available. In this way, you can avoid any automatic Windows 10 updates effectively. This is the method of how you could make an attempt to disable Windows 10 auto-update in every way. Each method has been proved to work as long as you wish to turn off all the automatic updates in Windows.

I hope these tips have helped to make your Windows 10 more enjoyable.
---
You may also like,
Step by Step Guide to Install Windows 10 Using USB
Some Catchy Line to Grab your Attention
Get Our Prime Content Delivered to your Inbox for Free!! Join the Ever-Growing Community… Right Now.