Need Best Macbook Pro Accessories? Stay with us till the end as our tech team lists out the must-have Macbook accessories in 2021. Apple designs a few of the best laptops in the world. The MacBook is perfect for work, designing, video editing, coding, and anything more for a college student. Apple redesigned their Macbook series in 2016, experimenting with the end for USB A support and adapting the faster USB C / Thunderbolt 3 in their lineup. Also, Apple is trying out to tweak the screen size, and soon we may find a 14-inch Macbook series by the end of 2021. With all the tweaks Apple is experimenting with, Macbooks have become one of the finest and best laptops for college and work. But these tweaks are incomplete without the best MacBook Pro accessories to pump up your productivity and make it much easier to use the MacBook Pro and Macbook Air.
You may like: Best WiFi Range Extender and Internet Signal Boosters
Apple adopting the USB C / Thunderbolt 3 in the Macbook lineup is a great choice. Now, users can perform faster data transfer during their work hours. This has also changed the lives of users trying to connect their external monitor, storage devices, and other USB stick devices.
Apple separately sells a single USB c adapter that is a bit pricy and only has one port. Thanks to third-party sellers who have a cheaper USB C adapter with multiple ports.
Also read:
Best MacBook Pro Accessories
Here are the best MacBook Accessories you must have to increase your productivity and keep your MacBook safe. These accessories are available for both the MacBook Pro and Macbook air variants.
Ikling 9 in 1 USB C Hub – Best Macbook Accessories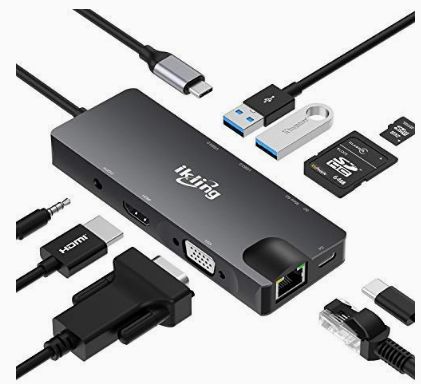 As we know, Apple replaced the USB A ports with thunderbolt 3 for faster data rates in 2016; though users are enjoying it, there are a few troubles and concerns. MacBook users' common problem is the inability to connect their other devices that need VGA, USB 3.0, or the TF cards. To tackle this, Apple launched its own branded USB C hub that is a bit pricey and allows you to connect only a single USB 3.0 device.
Ikling has developed its own 9 in 1 USB C hub that allows you to connect various devices with a sleek and compact design. With 2 USB 3.0 ports, you can connect your USB A devices such as hard drives, speakers, mouse, keyboard, and USB sticks. Also, the data transfer is much faster than USB 2.0 with up to 500 M/S. You get multiple ports with a USB C adapter that includes –
USB 3.0 ( 2 Ports )
HDMI Port
USB C ( Power in and out )
VGA
RJ45 (Ethernet Connection)
TF slot
SD card slot
3.5 mm headphone port
With Ikling USB C hub, you can connect to external monitors to have a mirror view and the extended screen view to increase your productivity. It also has an RJ45 port that lets you connect the Ethernet connection, which is much faster and stable than the wireless network.
The best part about this USB C hub is the build quality; it is made up of the same aluminum used in the manufacturing of MacBook. The SD card and TF slot make it easier to transfer photos from your phone and DSLR camera, while the 3.5 mm headphone jack lets you connect your headphones.
MATEIN Anti-Theft Laptop Backpack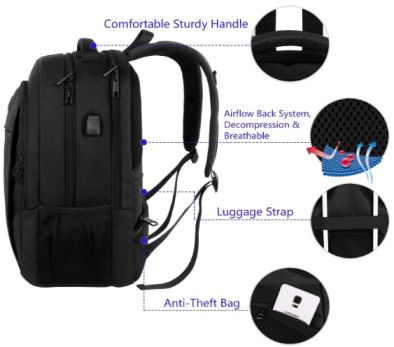 The last thing you would wish is to lose your MacBook Pro, and the best solution is the Anti-Theft backpack accessory. This stylish laptop backpack can hold your laptop from 13 inches to 15.6 inches, and you can easily fit your MacBook Pro and MacBook air while the 16-inch size variant is questionable. That's probably the reason why the 13.3 inch MacBook laptops were released because they are highly portable and fit easily in any backpack.
The Matein anti-theft laptop backpack comes in a large separate compartment to keep your laptop safe. It has a well-organized set of pockets at the front that allows you to keep your other accessories for travel and work. This lightweight backpack also has a USB outlet to keep your mobile devices juiced up while traveling for work.
The anti-theft back pocket keeps your important accessories safe from theft and has a breathable airflow back system for convenience. Also, the backpack is water-resistant that ensures your MacBook is safe. It is a well-designed premium laptop backpack; you must include your list of best MacBook accessories.
NTQ Laptop Stand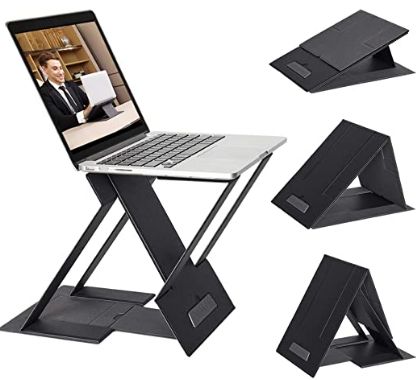 If you spend most of your time working on a laptop, you must have experienced the pain of adjusting it for use. The NTQ laptop stand lets you adjust your laptop in four different structures with one standing mode and three sitting modes. These let you improve your posture while working and reduces the pain in your back. You can easily carry it in your backpack and keep it in your drawer and bookshelf.
This ergonomic laptop stand reduces body fatigue and gives relaxation to the neck, shoulder, and back. You can easily use it as a car laptop desk for a couch/bed, lap desk, lapboard, and tablet stand for entertainment. This laptop stand is anti-skid, waterproof, and smoothly made of high-end fiberglass panels and an Eco-friendly PU surface.
We all know that triangles are strong solids, and that is the reason why the NTQ laptop stand can hold up to 10 kg or 22 lbs of weight. It can instantly be converted into sit-stand conversion and be easily set up in all four structures. The laptop stand is much thinner than the MacBook itself and can be easily carried in your backpack without any hassle.
Lepow Portable Monitor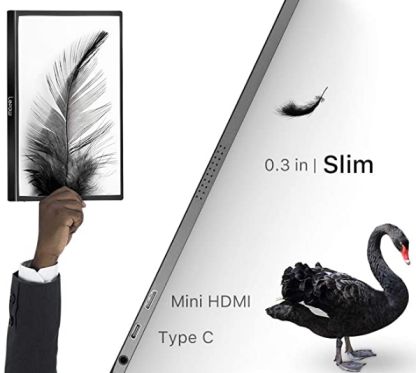 You would definitely wish to double your productivity, and if you wish to buy a portable second monitor, then Lepow portable monitor is the best. This is one of the must-have best MacBook accessories in your backpack, and this is because of the features it provides.
Lepow portable monitor is lightweight and is compatible not only with MacBook but also with PS4/3 and Xbox. The 15.6 inches full HD second screen gives you IPS 1080P and supports type-c and HDMI Port with dual speakers. The portable monitor can be used as an extended screen for your MacBook and can be used in both portrait and landscape mode.
The portable monitor also comes with a stand that prevents skid and provides stiffness to your screen. The 15 inches 1920*1080 screen resolution provides truly stunning image quality and immersive visuals at a 178-degree visual angle. You can connect your smartphone and other devices seamlessly.
BagSmart Electronic Organiser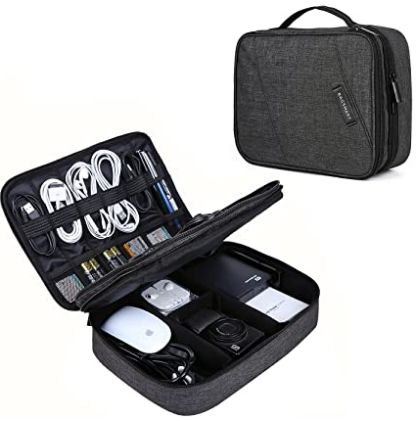 The one sure thing you must have in your bag pack is the electronic organizer pouch. This is the best Macbook accessory; you should definitely have it to organize all the cable and other accessories such as a USB C adapter. Using this, you will never lose your accessories, such as a USB stick and adapter. You can also keep your SD card, charger, and external hard drives.
This is a spacious bag pack with two separate sections to organize the accessories in a better way. The 3 padded dividers allow you to customize the interior space according to your needs.
The exterior padded space protects your accessories from bumps, rigid walls and gives protection against water spills. It is compact enough to fit in your bag pack and is the best accessory for your Macbook laptops.
OXO Sweep and Swipe – Best Macbook Pro Accessories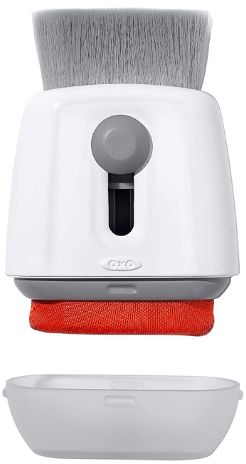 OXO sweep and swipe is the must-have Macbook pro accessory in your organizer kit. The double-sided tools deep clean laptops, tablets, and smartphone screens. The microfiber pad removes the fingerprint and smudges from the screen and surface and sweeps away dust and dirt.
It is compact and easy to carry with double-sided protection. You can slide the brush and microfiber pad with the slider when in need. The retractable brush can clean the crumbs, dust, and debris and cleans every inch of the screen.
Sidekick L Shape Hardcover Notebook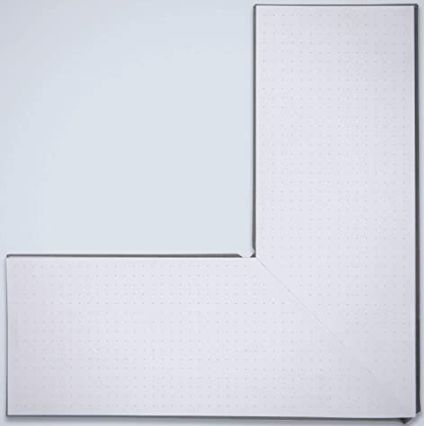 Your work can never be productive without taking notes and documenting your work. But shifting in between Macbook and your notebook can be quite time-consuming and irritating. The best solution is to use the sidekick L shape hardcover notebook that can fit on the edges.
This L shape notebook lets you write your notes easily with the 90-degree edge fit. The dot grid layout lets you write smoothly with 160 acid-free pages. Not only with Macbook, but it does also fit with all the devices with a 90-degree angle, such as a keyboard and tablet.
Zendure SuperTank 27,000 mAH Power Bank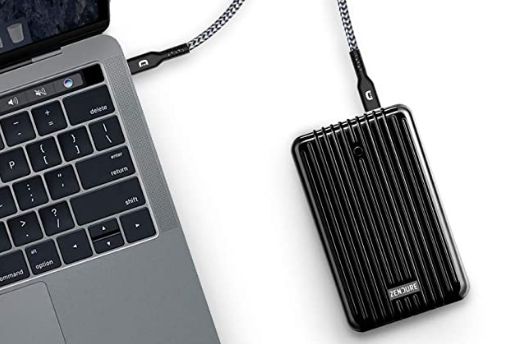 There are many portable chargers for mobile phones but do you know that there are portable chargers for your MacBook? This is probably one of the best MacBook accessories you should have while traveling. At times, you may need to juice your MacBook for working while traveling, and in such a situation, you may need one such accessory.
Zendure Supertank power bank is a USB-C PD in a single port that serves as both an input and output. Four USB ports generate 100 W and fully charge the MacBook pro in 1.5 hours. This power bank can charge two laptops and two mobile devices all at once rapidly. The Zendure power bank can be charged only in 2 hours and extend the MacBook pro's battery life 8 times.
JETech Laptop Sleeve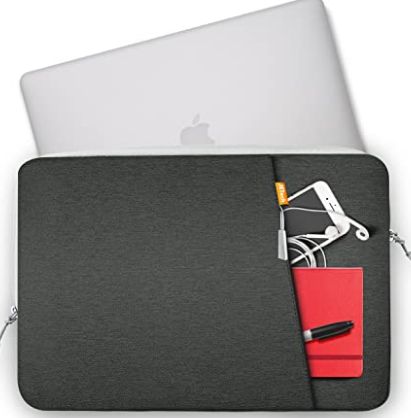 Carrying your laptop around can be a bit tricky with scratches and dust on the aluminum body. A laptop sleeve will protect your laptop with soft inner cushions to avoid scratches, dust, drops, and shocks. JETech laptop sleeve is one of the best options to add to the best MacBook accessories list. It is waterproof and also protects your MacBook Pro and MacBook air from any external impacts.
This slim and lightweight laptop sleeve can easily slide in your backpack and is also easy to clean the splash-proof body. With the extra pocket in front, you can easily organize your cables, stationery, power banks, and mobile device. The middle layer is made of a shockproof sponge, and the soft internal cushioning protects your MacBook device.
Anker USB C Lightning Cable – Must Have Macbook Pro Accessories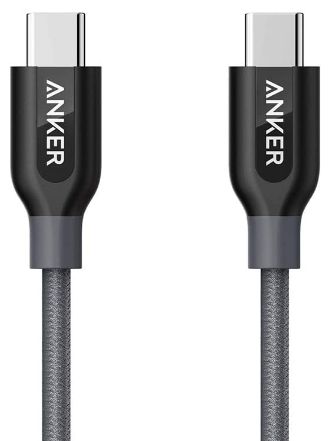 Apple has failed over the years to give its users a quality USB lightning cable. The most common complaint of apple users is the quality of the USB cable. They easily cut on a few bends and need regular replacement. The best solution is the double braided USB cable from Anker. I am sure it is one of the best MacBook accessories because it will save you a lot of money.
Anker USB C cable is made of double-braided nylon exterior and toughened aramid fiber core. With fast charge and sync, you can quickly juice up your MacBook Pro while working. Also, this USB C cable can be used with USB C compatible devices for data transfer. This lightning cable offers a speed of 480 Mbps or 100 songs per 5 seconds.
With an Anker USB lightning cable on Amazon, you get a travel pouch along with the USB C cable. This can be used to adjust the length of the lightning cable according to the needs. It also provides high protection when transporting PowerLine+.
Logitech K780 Multi device Keyboard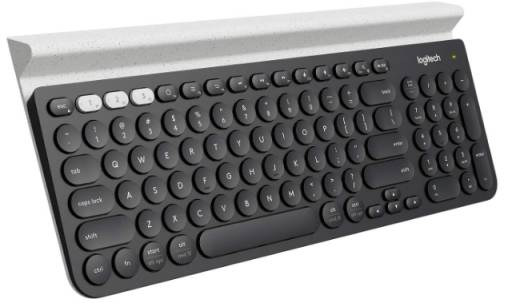 The struggles of using the butterfly keyboard are quite hard. The best way to improve it is by using an external keyboard so that your productivity stays top-notch. The Logitech K780 keyboard is one of the best and must-have MacBook Pro accessories.
The specialty of this wireless keyboard is the multi-device connectivity option. You can connect up to 3 devices at once and use them according to your needs. It also has a phone/tablet holder on the top and is easily portable. You don't necessarily have to connect the keyboard with a USB receiver. It can also be connected with the help of the Bluetooth option.
With a perfect stroke key and whisper-quiet typing, you get a rich experience of productivity. It also has a numeric pad for quicker mathematical calculations. You can use this wireless keyboard with Windows, IOS, Mac, Android, and Chrome. The wireless Logitech keyboard has both the windows and Mac layout to make it usable on both operating systems.
Also read: How to become an Apple beta tester?
Apple Magic Mouse 2 – Best Macbook Pro Accessories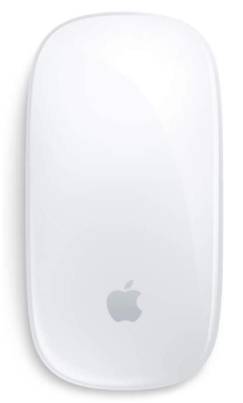 Apple has one of the best trackpads compared to other laptops in the industry. The sensitivity and quality are top-notch, but they cannot be used for all applications. Intensive work may require you to have a mouse for comfortable and faster use.
Apple magic mouse 2 is the best alternative to your Macbook trackpad. It is lightweight and easy to carry a mouse with multi-touch options. The multi-touch allows you to perform the trackpad gestures such as swiping through the web page.
Apple magic mouse also eliminates the use of changeable batteries. The mouse can be recharged using the USB cable when it runs out of battery. Magic mouse 2 is completely wireless and uses Bluetooth to connect to your Macbook. It is a good choice to buy it and is one of the best MacBook accessories.
XP-Pen Drawing Tablet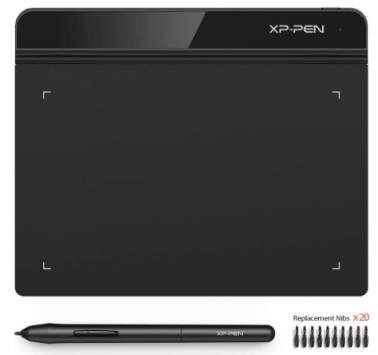 This is the best MacBook accessory for all the sketch artists that let you draw on your MacBook. You can create digital art, sketch, doodles, e-signature, and much more using this portable drawing tablet. The battery-free stylus allows you to draw art without recharging it and coming along with 20 replaceable nibs.
The drawing board is only 2 mm thick and can easily slide into your laptop bag pack. With 6 x 4 inches of active working area, you can create the best graphics and doodles. The stylus can toggle between the pen and eraser with one click and is suitable for both hands.
It supports MacBook 10.0 and above and Windows 7 and above. Works with most of the creative software programs and is of the best quality.
External USB C SSD – Sandisk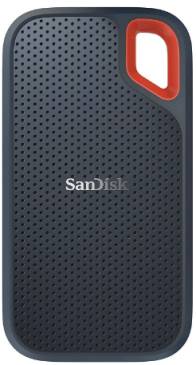 The problem with the base models of the Apple MacBook is, they are not spacious enough. It is hard to maintain files in the cloud, and it turns impossible to access when you have no network. The best-case scenario in this situation is to use a portable SSD drive to store your important data.
SanDisk, in the recent launch, released a new extremely portable SSD drive. This SSD drive can store data up to 2TB maximum and is available in 250GB, 500GB, 1TB, and 2TB. With a high-speed reading of 550MB/s, you can transfer your high-resolution videos much faster. SanDisk SSD is tested against water and dust but needs to be dry and clean before using it.
Apple Airpods Pro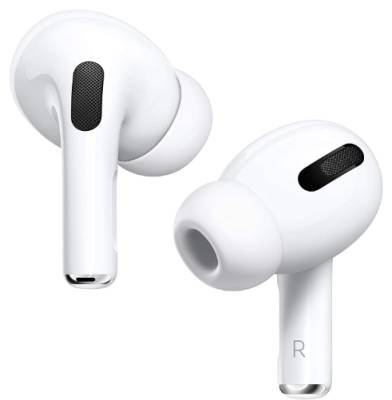 Entertainment is that part of our world we cannot live without. You may be a college student studying on your mac, or you are working for hours. Entertainment is a must and should. With apple AirPods pro, you get an immersive sound experience with noise cancellation. It is designed with a customizable fit for all kinds of the ear for comfortable hearing. The vents in the tips keep the pressure equalized on both sides.
Also read: Beats PowerBeats Pro – Wireless Sporty Earphones from Apple [Review]
You can switch between active noise cancellation by toggling the force sensor and interact with others. With 24 hours+ of battery life, you can enjoy your music without interruptions, and they are sweat and water-resistant.
Satechi Wall charger – Best Macbook Pro Accessories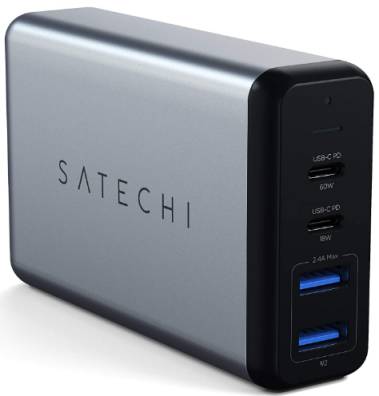 I have no doubts and questions about the charging capabilities of the default MacBook pro charger. You get fast charge and better quality but do you mess around with many chargers while traveling and work? The Satechi space gray wall charger is the best addition to your MacBook Pro accessories.
It is a 75W dual Type C PD travel charger that can charge up to 4 devices simultaneously. It has 2 USB C ports (60W and 18W) that can fast charge your MacBook Pro and are travel-friendly. You can also connect two USB devices such as smartphones, cameras, and other media devices. The total output of the USB A port is 12W.
The material of the charger is made of heat-resistant materials. It is also certified by CE/ETL/FCC to ensure safe and durable charging. This is my choice for travel as it eliminates the need for me to carry multiple chargers and travel hassle-free. The wall charger is also sleek such that it can easily fit in your cable kit and bag pack. You don't get any USB lightning cables along with the product. Additionally, space gray body matches your MacBook pro.
Also read: Best Pliers For Saltwater Fishing in 2021
Anker USB C Car Charger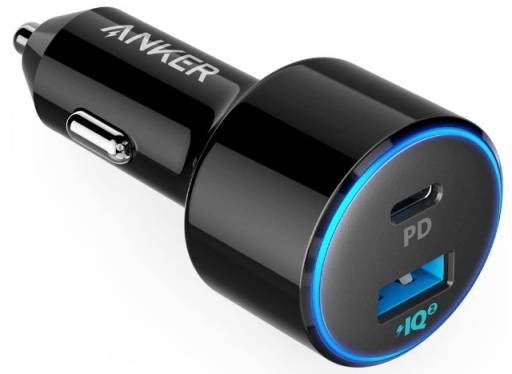 The Anker USB C car charger is your savior for emergency charging of your Macbook while traveling. With the latest power delivery technology, you experience lightspeed charging that is unbelievably fast.
It is a 49.5 W charger with a 30 W PD port and a 19.5 W fast charge USB A port. You can fast charge your MacBook Pro while traveling for work if you are running out of juice. The ring light on the USB C car charger lets you use it in night mode much conveniently.
Uppercase Ultra Thin Keyboard Protector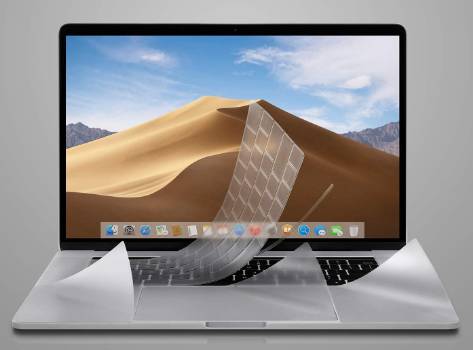 One of the most important accessories is a keyboard protector for your MacBook Pro. Uppercase ultra-thin keyboard protector is my best suggestion for your Macbook Pro or Air. It is available for both function key layout and touch bar layout and 13 inches and 15 inches variant.
It is a 0.12 mm thin protector layout that minimizes your typing interference. One of my favorite features about this keyboard protector is transparency and re-usability. You will really never know that you have a keyboard protector on your Macbook Pro. Also, you can wash it and reuse it again after use.
Add this to your list of "Best Macbook accessories," and you will never worry about dust and debris on your keyboard. The highly transparent keyboard protector will allow a bright back-lit while you are working at night. This keyboard protector is made of double premium TPU and has long-time durability.
Twelve South BookArc for MacBook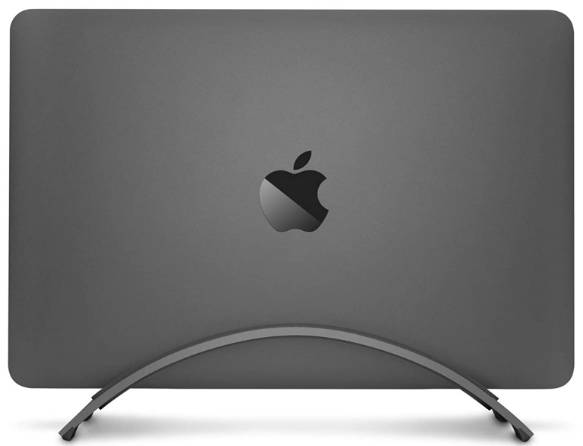 The twelve south BookArc is a space savior stand for your MacBook Pro or Air. It is a sleek, low-profile stand that elevates your Macbook away from spills and a less cluttered workspace.
The design allows optimization for full-size display video performance and improves airflow for your MacBook. You can connect a keyboard and mouse with an external monitor and convert your MacBook desktop dock. Also, the cable catch system holds your MacBook Pro from falling when disconnected. Space gray body matches your MacBook and gives a stunning look.
The interchangeable inserts allow your BookArc to hold different sizes of MacBook variants. It is available in multiple colors and is one of the best MacBook accessories for workstations. I prefer the space gray body as it matches my MacBook Pro and makes it look more attractive.
OontZ Angle 3 Bluetooth Speaker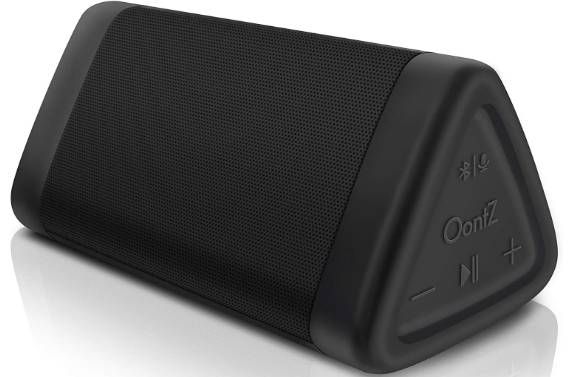 This high-quality crystal clear stereo sound Bluetooth speaker is a perfect portable music partner in your bag pack. With exceptional clarity and higher quality sound, you get a 10+ Watt power volume booster.
It is lightweight, and the incredible Bluetooth wireless range plays up to 100 unobstructed feet away from the device. With 14-hour battery makes it a perfect portable speaker, and the precision dual stereo and rich bass give rich music. The unique triangular design expands the sound stand and enhances sound quality. These portable speakers are splash-proof, rainproof, and dustproof.
Connect your MacBook Pro with this Bluetooth speaker for entertainment hours and work-time relaxations.
Uppercase Keyboard Imprint Protection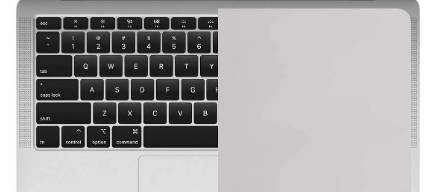 Laptop screens are costlier than before, and keeping them clean is one of the harder tasks. With the uppercase microfiber cloth, you can prevent the keyboard imprint protection and keep your screen clean.
Microfiber cloths are the best material to clean the screens. The premium cloth prevents the oil and keyboard imprint transfer on the screen. This keyboard imprint protection is made of high-quality premium microfiber cloth as thin as 0.4 mm. It can also be used to remove dust, fingerprints, smudges, grime, oil, and dirt from screens.
Final Words – Best Macbook Pro Accessories
These are the must and should have the best MacBook Pro accessories in your bag pack. They help in increasing productivity and making life simpler. Check out the limited deal offers from amazon to save big in your shopping cart.
---
Subscribe to our newsletter or join the telegram channel for more amazing tech related content.
You may also like,