Are Paramount Plus and Peacock the same? Let me clear up this confusion of yours in this informative guide.
Both Paramount Plus and Peacock are top entertainment streaming services with on-demand video content from original production and various other platforms. No, Paramount Plus and Peacock are not the same, but in this guide, we will list out a few similarities and differences that should help you know what streaming service will be the perfect choice for you and what sets them apart or if any of these are worth spending your money on.
Also Read: How to Install & Watch Paramount Plus on Xbox
Paramount Plus and Peacock, if not the same, What Sets them Apart?
Paramount Plus is a streaming service with over 30,000+ popular shows and movies and content from CBS media ventures, CBS studios, Paramount Pictures, and Paramount Media Networks. It is a one-stop streaming solution that also lets you live-stream sports coverage and CBS broadcast stations in the United States.
On the other hand, Peacock is an NBCUniversal-owned streaming service that offers a vast range of TV shows, movies, live sports, and Peacock originals that are only available on its own platform. With its various subscription options and compatibility across multiple devices, Peacock has gained popularity among viewers seeking an enjoyable streaming experience.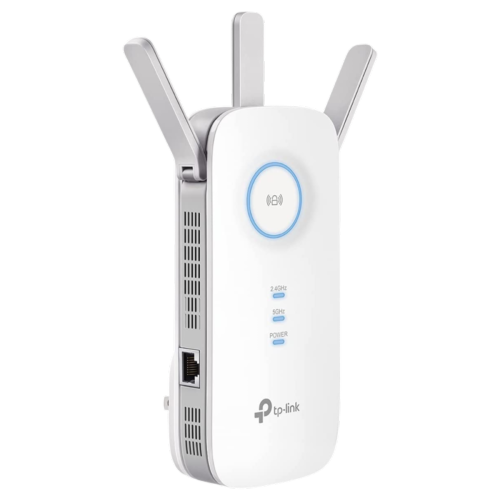 You Might Need this,
No one likes their entertainment interrupted, and definitely not that loading screen. One of the best things to do is upgrade your ethernet cable to Cat-8 and get a WiFi speed booster or extender to enhance your WiFi speed. No more connection drops.
Here are some best options to buy,
1. Content Library | Entertainment, Entertainment, and Entertainment
Paramount Plus is home to 30,000+ popular entertainment such as shows, movies, and originals. Priorly known as CBS All Access, it drives out most content from ViacomCBS, Paramount Pictures, and Paramount Media Networks, including popular TV shows like "Star Trek: Discovery," "The Twilight Zone," and "The Good Fight."
It also offers live sports events, news, and a selection of movies from other media platforms. Also, Paramount Plus features exclusive original content such as "Yellowstone" and "The Stand," which are not available on other platforms but only on Paramount Plus.
On the other hand, Peacock is owned by NBCUniversal, which means you get to see the most popular shows, movies, and entertainment, including a wide range of content from NBC which is a part of NBCUniversal, Universal Pictures, and other partner networks, such as Bravo, USA Network, Syfy, Telemundo, and more. 
Peacock provides access to popular shows like "The Office," "Parks and Recreation," and "Saturday Night Live," along with a vast collection of movies and live sports events. It also features a selection of original series like "Brave New World" and "Saved by the Bell," which are exclusive to the platform.
Also Read: How to Activate Paramount Plus on Samsung Smart TV
---
2. Subscription Tiers
Paramount Plus provides two main subscription options: a lower-priced ad-supported plan and a higher-priced ad-free plan.
The ad-supported plan offers access to the full content library but includes occasional advertisements during streaming. Now, this can be irritating as no one likes watching Ads while in the middle of their favorite movie scene despite paying the money. On the other hand, the ad-free plan, as the name suggests, removes all advertisements for a seamless viewing experience along with access to the entire content library.
One thing I like about the subscription plans on Paramount Plus is there are not many subscription options that can eventually leave you confused. But that's totally opposite to the Peacock platform.
Peacock offers multiple subscription tiers that are confusing, at least to me. It provides a free plan that allows limited access to a selection of shows, movies, and live sports. However, this plan includes advertisements, and it is fair enough to have advertisements on the free tier.
Peacock also offers premium subscription plans: Peacock Premium and Peacock Premium Plus. Now, this is where all the confusion starts. Peacock Premium provides access to the full content library with advertisements, while Peacock Premium Plus offers the same content library without ads. So, you are paying extra just to remove advertisements.
So, basically, with Peacock, while you are on premium, you are still watching ads which can be exhausting. On the contrary, Paramount Plus has way better and minimal subscription options, with ads and without ads giving access to all the content, which is by far great compared to Peacock.
Also Read: How to Activate and Stream Paramount Plus on Xfinity
---
3. Device Compatibility | Streaming Devices, Smartphones, Smart TVs, Consoles, and More
Both Paramount Plus and Peacock are available on major streaming devices such as Roku, Amazon Fire TV and Fire Stick, Google Chromecast, and Apple. However, a few of these streaming devices might want you to first take a subscription to their services and later subscribe to Peacock or Paramount Plus individually.
However, with smart TVs, you can directly install the Paramount Plus and Peacock app on major tv providers such as Samsung and OnePlus (Availability subject to differ as per regions) and also on Android TVs.
That reminds me, you can also install both Paramount Plus and Peacock on smartphones: Android and iOS devices. Again, the regional availability of these apps differs, and you may not find them on the app store.
Paramount Plus has launched in several countries, including Canada, Australia, and various European countries, with plans for further expansion. Peacock, on the other hand, initially launched exclusively in the United States but has since expanded to include some international regions.
If you are traveling and missing out on using Peacock or Paramount Plus as a form of entertainment, you can use a VPN service like NordVPN that gives you a seamless and smooth entertainment experience unblocking geo-restricted content.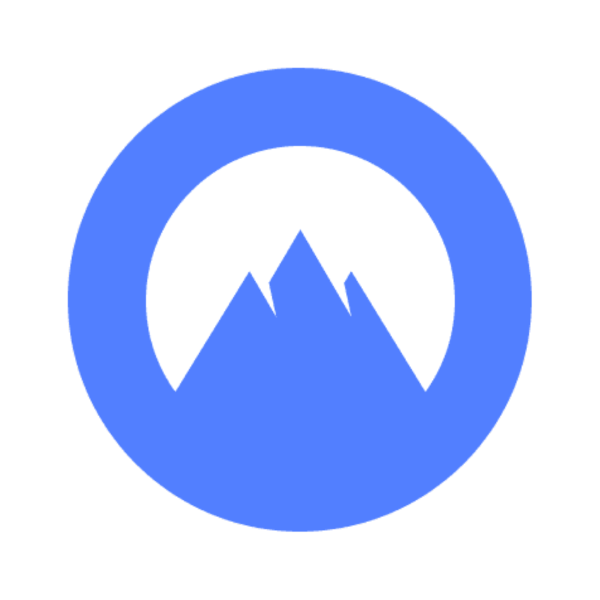 Get NordVPN
A no-log policy with independent audits
Fast servers for seamless streaming
Security such as 256-AES encryption and secure channel for transmission.
Added privacy protocols
P2P servers and torrenting
Streaming without geolocation restrictions
Heavy discounts
---
4. Sports, News, and Live Entertainment
Both Paramount Plus and Peacock offer live sports, news, events, and programming as part of their content. Paramount Plus provides access to a wide range of sports, including NFL games, UEFA Champions League, college sports, and more, which should pretty much cover most sports that we love to watch. It also offers exclusive coverage and analysis through CBS Sports for additional behind-the-game videos and entertainment.
On Peacock, you can watch live sports and events from NBC Sports, such as Premier League soccer matches, Olympics, and sports documentaries. Now, while Peacock gives you live-streaming options, some premium live coverage may require you to subscribe to a higher subscription tier.
Also Read: How to Cancel Paramount Plus Subscription on Any Device
---
5. User Experience and Interface
Paramount Plus has a user-friendly interface with clear categories for TV shows, movies, live TV, and originals. Users can explore genres and curated collections and get personalized recommendations based on their interests and past watching. So, picking a movie or show to watch shouldn't be a difficult task as your most probable likable content is already available on the home screen.
For multiple watchers, you can create profiles and get personalized recommendations or create your own watchlist. That's quite a privacy, at least, I would want to have on my account.
Likewise, Peacock features a visually appealing and friendly user interface that highlights content discovery. The home screen showcases all the popular shows, movies, and recommended content based on your likes and past watching.
Peacock's interface includes special features like curated channels, which offer users a continuous stream of themed content across different genres. Now, that's a pretty smart move from Peacock as if a user like me, who only loves watching comedy, wouldn't have to go through other genres that less interest me on a binge night.
Also Read: How to Get Paramount Plus Student Discount | Handy Guide
---
6. Original Shows and Exclusive Content
Both Paramount Plus and Peacock, likewise to other streaming platforms such as Netflix and HBO, create exclusive original content for their audiences.
Paramount Plus offers exclusive original series such as "Yellowstone," "The Stand," "Star Trek: Picard," and "The Good Fight," which are not only popular among watchers but also only available only on Paramount Plus and is pretty much also why it is popular among its audience. So, if you have to watch such shows, you need to subscribe to Paramount Plus.
Peacock, too, has developed its own original content lineup, including shows like "Brave New World," "Saved by the Bell," "The Capture," and "Angelyne." Now, no need to tell how popular these shows are and why it is worth it to subscribe to Peacock.
---
7. Customer Support
One of the most underrated things about entertainment platforms is their customer support. It is surprising that not a lot of people consider this unless they face issues with the streaming platform. At Tiny Quip, we think highly of customer support as it helps in the resolution of most issues with tech.
Both Paramount Plus and Peacock offer great customer support for their users to resolve most issues. You can get all the resources on the Paramount Plus website with FAQs, troubleshooting guides, and a dedicated customer service team that can be reached through email or phone.
Peacock also offers customer support through its website, with FAQs, help center articles and a contact form for users to submit inquiries or issues. Additionally, Peacock has an active presence on social media, where users can reach out for support or share feedback; a great example of this is the Peacock team's Twitter account which is always ready to offer direct help to its customers.
However, likewise to most platforms, Peacock and Paramount Plus may delay a little to respond to you back through calls or emails.
Also Read: 11 Steps to Help Fix the 6100 Error Code on Paramount Plus
---
Streaming recommendations
Google Chromecast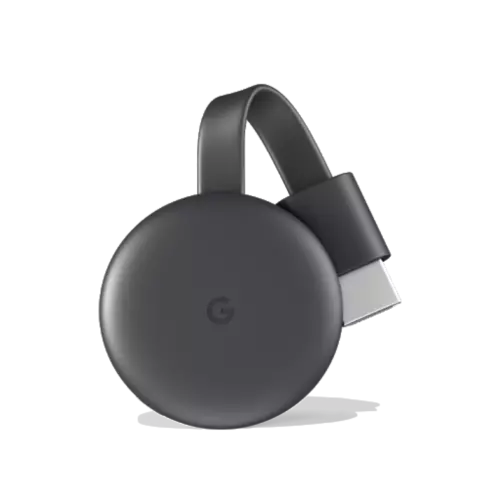 Roku Stick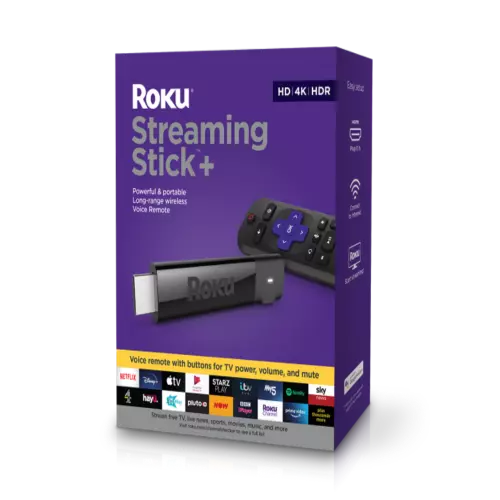 Amazon FireStick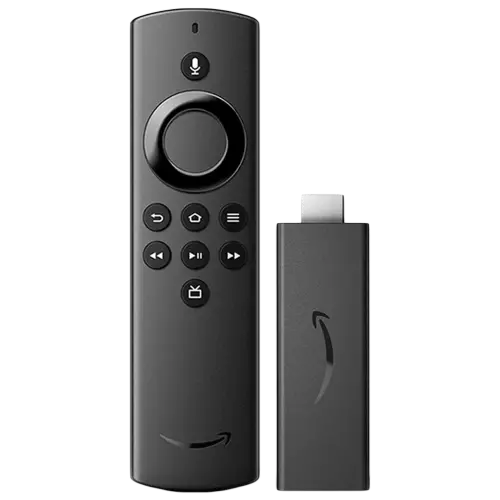 ---
Frequently Asked Questions [FAQs]
Are Paramount Plus and Peacock the same streaming service?
No, Paramount Plus and Peacock are two different streaming services with vast content libraries. While they share some similarities, they provide different TV shows, movies, and original content.
Can I access the same shows and movies on both platforms?
No, the shows and movies available on Paramount Plus and Peacock might not be the same due to licensing agreements and content partnerships. Each platform also has its own exclusive content, which undoubtedly is only available on their platform.
Can I watch live sports on both Paramount Plus and Peacock?
Yes, both platforms offer live sports, but the specific sports events and coverage may vary. Paramount Plus provides access live streaming for most sports, such as NFL games and UEFA Champions League, while Peacock offers live sports from NBC Sports, such as Premier League matches.
Before You Leave
Get Our Prime Content Delivered to your Inbox for Free!! Join the Ever-Growing Community… Right Now.
Give this article a quick share,
Also Read: HBO Max Keeps Buffering? Here are 11 Ways to Fix This Issue
Wrapping up: No, Peacock and Paramount Plus are Not Same
Peacock and Paramount Plus are not the same, but when it comes to choosing an entertainment service, it is totally up to your individual choice. One of the factors that I would recommend you to check before subscribing to either service is to check the shows and movies that these platforms offer. Peacock tv does have a subscription model, which is confusing and keeps asking more for features such as ad-free content or access to the entire library, while Paramount Plus has a simple subscription model; with ads or ad-free.
Let me know in the comment section which is your favorite platform: Paramount Plus or Peacock.
I hope this informational guide on if Paramount Plus and Peacock are the same; if you have anything more to add to this guide that I might have missed out on, do let me know in the comment section. If you like this article, do give this a quick share on your social media handles, and do tag us. Also, join our Telegram channel, Facebook page, and Twitter to never miss a quick update.
Some Catchy Line to Grab your Attention
Get Our Prime Content Delivered to your Inbox for Free!! Join the Ever-Growing Community… Right Now.