Facing Netflix Error Code NW-2-5 Connection Error while streaming your favorite movies or shows? Here is the only guided tutorial you need.
Netflix is great for binge-watching your favorite movies and shows, and this OTT king platform supports streaming with comfort on various devices. But there can be instances when Netflix is facing connection errors, and one such error is the error code NW-2-5. I, too, faced this error, and it is common when you have an unstable connection or corrupted cache data.
Netflix has encountered an error. Retrying in X second – Code: NW-2-5
Such common error codes on Netflix can be easily fixed. So, let's look closely at what is Netflix NW-2-5 error code and a few handy solutions to solve this error.
Also read: How to Delete Netflix Watch History | Android, IOS, PC
What is Netflix Error NW-2-5?
The Netflix error code NW-2-5 is a connection error issue and is majorly caused due to unstable internet line. However, this is not the only reason, this error can also be due to poor VPN traffic, cache issues, outdated app, account error, and more. Besides, the Netflix error NW-2-5 is not device specific such as to Android, iPhone, or Smart TVs; it can be found on any Netflix-supporting device.
But what causes this error? Here is the list of all the possible reasons.
Poor internet connection: A troubled or poor internet connection is a major issue when streaming your favorite movie or show on Netflix and can cause the error Netflix NW-2-5
Corrupted cache data: Devices store cache data to make it easier for users to load the videos and applications on every instance. However, corrupted cache data most times can create more issues with your Netflix watch
Poor VPNs: A poor VPN service or connection aids to a troubled internet connection and can cause video playback error or screen freeze
Account Error: If you are abruptly signed out of the device due to technical reasons or when your subscription ends in the middle of streaming
Outdated Application: Developers often fix certain known and unknown bugs in their newest app updates that might break a few features in the outdated app
Conflicting web browsers: Outdated and conflicting web browsers can ruin your streaming experience on a platform like Netflix and can cause an issue like Netflix Error NW-2-5
Also read: How to Stream Netflix on Discord?
How to Fix Netflix Error NW-2-5 on Any Device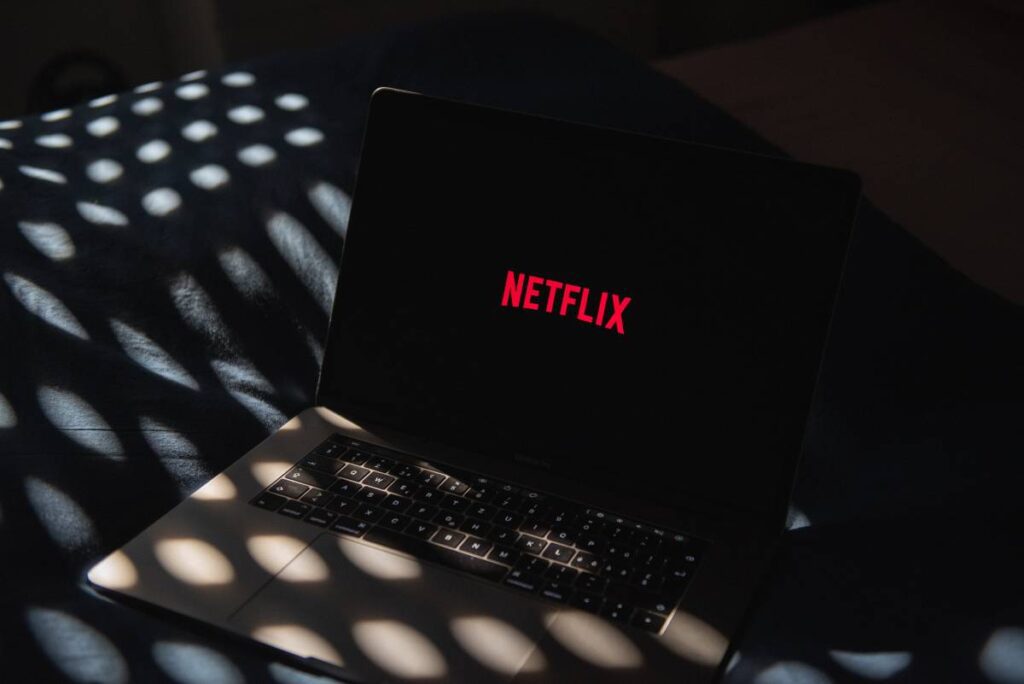 The first and foremost solution is to check your internet connection for a poor line. If you are using a VPN service, it is best to disconnect it and clear the cache data and try again.
But how exactly can you use these solutions to fix the Netflix error NW-2-5 code on your device? Here are the detailed solutions.
1. Reload the Netflix Screen
Reloading the video can help you know if the issue requires any special attention; most times, due to technical issues, you can find the Netflix screen to freeze or cause issues such as NW-2-5 on your device. It is best to reload the video screen before trying out the other advanced solutions from the listicle below.
If you are using a web browser to stream Netflix on your Windows or Mac device, a simple web page refresh should help you fix the issue. However, on other devices such as Android, iPhones, and tablets with dedicated Netflix apps, there is no dedicated refresh option, and restarting the app should help you solve the error.
Restart the Netflix app on your Google Chromecast, Roku, or Fire Stick streaming device or stick or run a power cycle to fix the error NW-2-5 or any other technical glitches.
Also read: 9 Ways to Fix Netflix App Not Working on Roku Error
---
2. Check Internet Connection Speed
When streaming on high-definition platforms like Netflix, Amazon Prime Video, Hulu, Paramount Plus, or others, it is important to ensure faster connection speed. A good connection speed ensures there are no video playback issues and errors on Netflix, such as code NW-2-5, on any device like Apple, Android, Smart TVs, or other streaming platforms.
Starting with the WiFi router – If your WiFi is not responding with an internet connection, restart it or contact the ISP for connection-related issues. If the connection works fine, check for speed issues by running a speed test on your network.
To check the internet speed,
Open the web browser on your device and search for "internet speed test" on the Google browser.




You can now see a snippet as shown in the above image, tap on the "Run Test" button and wait until the speed test begins.




In the results, you can find the internet speed you receive. There is also a written statement if you have a poor internet connection. In such a case, it is best to contact your ISP and resolve internet-related issues or upgrade your plan.
To improve your connection speed, you can use high-end cat8 ethernet cables and WiFi speed booster and minimize the drops. However, it is also best to upgrade your connection to higher plans to get the most out of your streaming.
Here are some of the more internet-related guides that might interest you,
---
3. Improve the Quality and Placement of your WiFi Router
Improving the quality of your WiFi router helps you fix most of the signal-based issues with the router. When routers are placed in low signal or signal-interfering areas, it is likely to face poor connections despite having a fast connection input.
It is important to know where to place your router to ensure full potential use of the connection speed.
Here are some of the tips,
You can try using an ethernet wired cable directly to the device if your device supports a wired connection; this will improve the internet signals and solve your problem.
You can also lower the signal interference by placing the router appropriately.
Adjust the transmitter to boost the signals and place it on heights and open areas to get stronger internet signals, preferably near a window.
Some of the Best WiFi routers that we suggest for home are,
You may also like to read,
---
4. Check if the Network Supports Streaming on Public WiFi Networks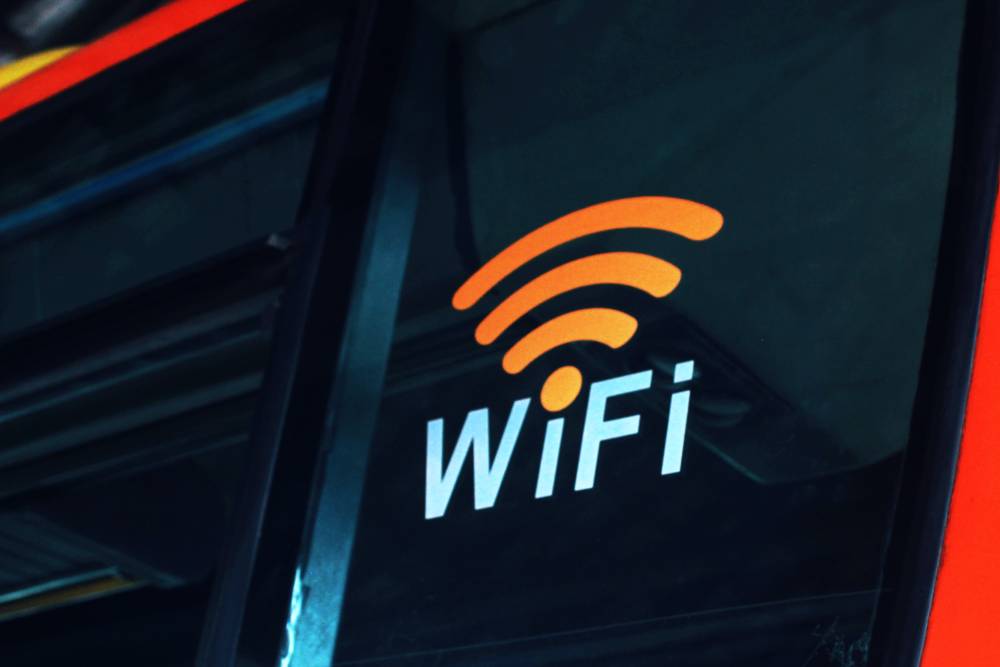 Most public WiFi networks, such as libraries, offices, Café, and parks, do not support streaming video; this includes Hulu, Netflix, Amazon Prime, and other OTT services.
Confirm with the authorities if the network allows you to stream videos or if it is restricted. You can use your mobile data if you have a spare network to use for entertainment in such cases.
If the network does not allow you to stream videos from services like Netflix, it is quite obvious for you to get Netflix Error Code NW-2-5 on your device. Switch the network to stream Netflix seamlessly without any issues.
---
5. Netflix Servers are Down
Even if you have a good internet connection, there is still a good possibility of facing the Netflix error NW-2-5 when the Netflix servers are down. This is mostly when Netflix releases a popular new show or movie or the social media platform such as Instagram or YouTube creates hype about it.
When you play a movie or show on Netflix, the platform creates a video server connection and requests for the file. However, when the servers are busy or unable to handle it, the screen freezes or causes the video playback error.
Here is how to check if the Netflix servers are down,
Open a web browser and navigate to the "Down Detector" website.




Now, enter the Netflix URL or type "Netflix" in the search bar and wait for a few seconds.
You can now see a detailed report of server outages from the past 24 hours and if other users are facing the same issue.
If you find the Netflix servers to be down, it is best to wait for a few hours until they are back, and if it is taking longer, you can check Netflix's help accounts on Twitter to know the status.
Also read: 9 Best Parental Control Apps for Android
---
6. App Data and Cache Issues on Netflix App
Caching issues are prominent and one of the major reasons why the Netflix app is showing you an error NW-2-5. Now, the cache issue is more common when the app is unexpectedly shut down a few times, the cache data is corrupt, or even when you are switching between VPNs.
For android and iPhone devices, you can check our how-to guides,
For other devices, such as web applications like Google Chrome, Safari on Mac, and Samsung smart tv, check the below steps.
How to Clear Netflix Cache on Google Chrome
Open the "Google Chrome" browser and click on the three-dot menu.
Now tap on the "Settings" option and navigate to "Privacy and Security" from the left-pane menu.
Select the "Clear browsing data" option and select all the cache options.
Log in to your Netflix account again and check if you are able to play the Netflix title that you desire to watch.
How to Clear Netflix Cache on Safari Mac
Open the "Safari" browser on your Mac computer or MacBook.
Navigate to the "Preferences" option by hovering your mouse pointer on "Safari" from the top toolbar and then selecting "Preferences."
Now, head to the "Privacy" tab and click on the "Manage website data" option.
Select "Netflix" from the list and tap on the "Remove" button to delete all the cache, cookies, local storage, and other stored data.
Try playing your desired Netflix title and check if you still face the error NW-2-5 on Netflix.
Also read: How to Watch HBO Max on LG Smart TV Without App
Clear Netflix Cache on Samsung Smart TV
Turn on your Samsung smart tv and navigate to the quick settings (the gear icon).
Here, you will find the "TV Device Manager" option; click on it.
You can now find options to clear running apps and memory boost to remove the buggy data and improve CPU performance.
Click on "Clean Now" and wait for a few seconds.
Clearing the app data and cache on your device should help solve the Netflix error NW-2-5. However, if you are still facing the loading error issue with your Netflix, try clearing the account cache too.
Also read: Fix: Paramount Plus Not Working on Samsung Smart TV
---
7. Clear Netflix Account Cache Data to Solve the Account Error
Account cache data are an unlikely and traditional issue that modern platforms tackle well. However, a few platforms might still be dealing with this issue, and it can only be assumed that Netflix users can face issues like NW-2-5 if there is corrupt account cache data.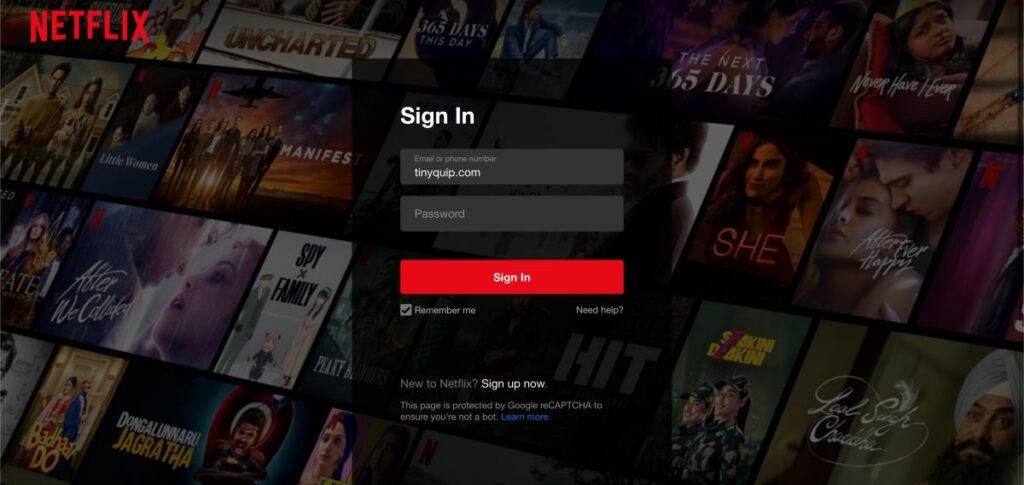 Most commonly, this cache issue is when you change the account credentials, such as the account password on one device, while the change is not reflected on the other devices. In such a case, when you perform operations like using VPN, subscription upgrade, and even making major account changes, it might take longer to see the changes.
During this time, temporary data of your account is collected by the device and used the same for login authentication; however, sometimes, this data might not be replaced with the new account changes and not validate you as a subscribed user. However, the fix to this problem is not so complicated and only requires you to log out and re-login to your account. This should help you solve the Netflix error NW-2-5 on your device if the problem is caused by the account cache.
---
8. Poor VPN Issues Can Lead to Netflix Error Code NW-2-5
If you are, by default, using a VPN service to stream all the entertainment platforms on your devices, you need to know the issues that come by.
There are several VPN services on the internet that claim to be the best for streaming, gaming, security, and much more. However, most of these do not work and instead cause weird internet-related issues. It is likely that you are using a poor or free VPN service to stream Netflix, and the VPN is using your network as a bridge for other users and also consuming all the bandwidth.
Free VPNs are also never free; they steal your data and sell to third-party advertisements, have no security protocols, and consume all your bandwidth. But not all VPNs are bad; in our opinion, two of the VPNs work best in all the scenarios – NORDVPN and EXPRESSVPN.
NordVPN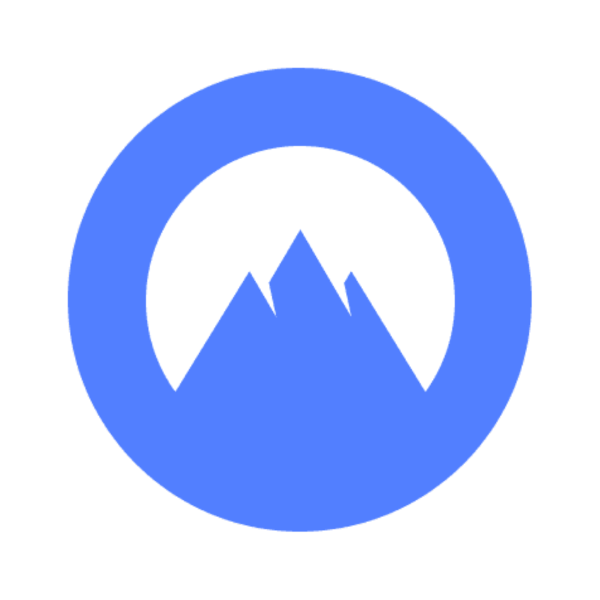 Secure Internet
Strict No-Logs Policy
Use with ease
Multiple devices
Ultra-fast connection
Worldwide access
VPN servers everywhere
P2P Servers
---
expressVPN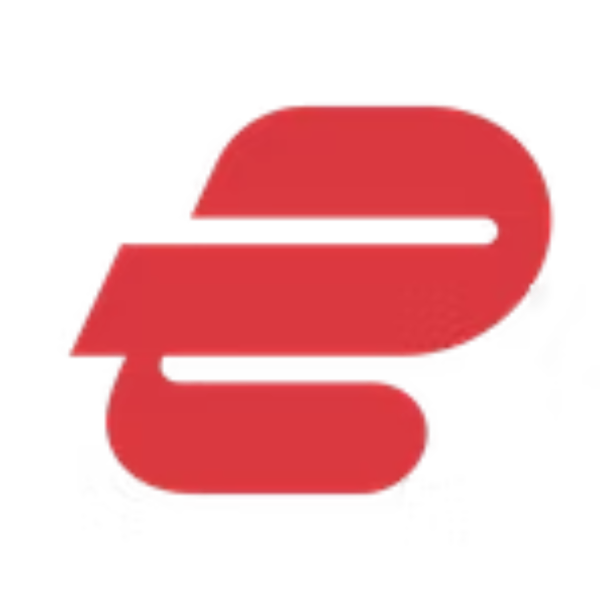 160 VPN Locations
Split tunneling
Kill Switch
Best-in-class encryption
Private DNS on each server
Unblock Streaming websites
Hide IP address
No-log Policy
---
To support this, you can read 9+ tests we did on both of these VPN services in our detailed review guide below,
Using a better VPN service like NordVPN or ExpressVPN helps you stream content without any geo-restriction, buffering, or screen freezing. I recommend you check out both VPN services for better streaming, privacy, and worldwide secure, fast connections at the lowest rates.
---
9. Flush DNS Cache
Flushing the DNS Cache is one of the easy and efficient solutions for solving internet-related issues. For this tutorial, we can flush the DNS cache on two of the most prominent platforms used for streaming – Windows and macOS.
Likewise to how devices use the cache data for smooth operations and easy loading, our WiFi networks also use the cache system, and in this situation, the DNS cache is stored on our network. So, if the screen is suddenly frozen and restarting the device is not working, flushing the DNS cache should help you as a solution.
To Flush DNS Cache using a macOS,
Open the "Terminal" app on your macOS either by using the spotlight feature or the Mac app drawer
Now, type the following command,

sudo dscacheutil -flushcache;sudo killall -HUP mDNSResponder


Enter your Mac password to authenticate this command
Within less than a second, you can find the DNS cache flushed on your Mac system
To Flush DNS Cache on your Windows computer,
Open the windows command prompt using the Windows search
Now, type the following command,

ipconfig/flushdns


Hit enter, and you can now see a message DNS cache is successfully flush.
In the case of Windows, you can even flush the different parts of the DNS cache by tweaking the command – ipconfig /registerdns, ipconfig /release (flush DNS release), and ipconfig /renew(flush DNS renew).
Once you clear the DNS cache on both Windows and Mac, you should be able to find the network cache issues to be resolved and stream Netflix without the NW-2-5 error code.
Also read: How to Download YouTube Videos to iPhone Camera Roll
---
10. Try Another Movie or Show
When streaming on a platform like Netflix and finding the error code NW-2-5, it is important to check if you are able to stream another movie or show. This is because, here, the issue can be specific to a title and not the entire Netflix platform.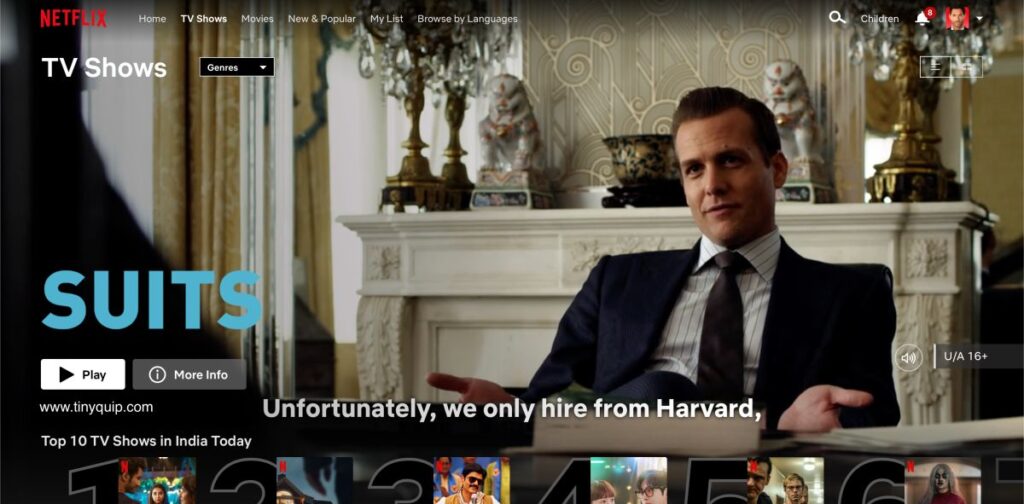 If you cannot stream another movie or show, you can take other steps from this useful guide. However, if you are able to stream other movies and shows, the issue is specific and needs reporting to the Netflix support team.
Once they receive the report, they will check for the issue with the specific title and why you are getting the video playback failure error or the NW-2-5 error. Most times, it is because the show or movie is no longer available for your region, and the connection cannot establish. Other reasons include the corrupt file or it is being accessed by several other members, and the servers cannot handle it.
For all these reasons, the problem is specific to a title of a movie or show, something similar to the Content Not Available Error on HBO. However, the simplest fix to this is to use a VPN service, which allows you to stream movies or shows even if they are inaccessible in your region.
---
11. Is Your Device Supported
Streaming platforms like Netflix run on a set of supported devices that gives you a seamless entertainment experience from couch to public transport. However, most technology nerds try and test it to run on multiple devices and out of which a few might not be supported. Also, other users might want to stream Netflix on devices that are older and might face issues like the error NW-2-5.
If your video freezes while watching Netflix on an unsupported device, it is likely that Netflix has detected the device and failed to play the video.
You can check if your device supports Netflix from the supported device list page on the Netflix help page. This list also includes other smart devices like smart tv, streaming sticks, and select models.
Also read: How to Stream Amazon Prime Video on Discord?
---
12. Run a Power Cycle to Solve the Netflix Error NW-2-5
Running a power cycle helps you refresh your app connected to the server and start a fresh and new one. But what is a power cycle?
The power cycle is all about restarting your devices, connections, routers, and power source to restart the connection completely.
To run a power cycle on any of your devices, here are the steps you can follow,
Power off all your devices on which you are streaming Netflix movies and tv shows.
Turn off internet connections such as routers, modems, mobile data, WiFi boosters and extenders, and more.
Unplug your devices from the power source.
Now, wait for a few minutes till the devices are completely turned off, and then restart them all together to start afresh.
Running a power cycle is one of the best and recommended solutions for most errors with apps and devices. You can also try this when you are facing issues with other apps and devices that you use in your everyday life.
---
13. Update your Netflix App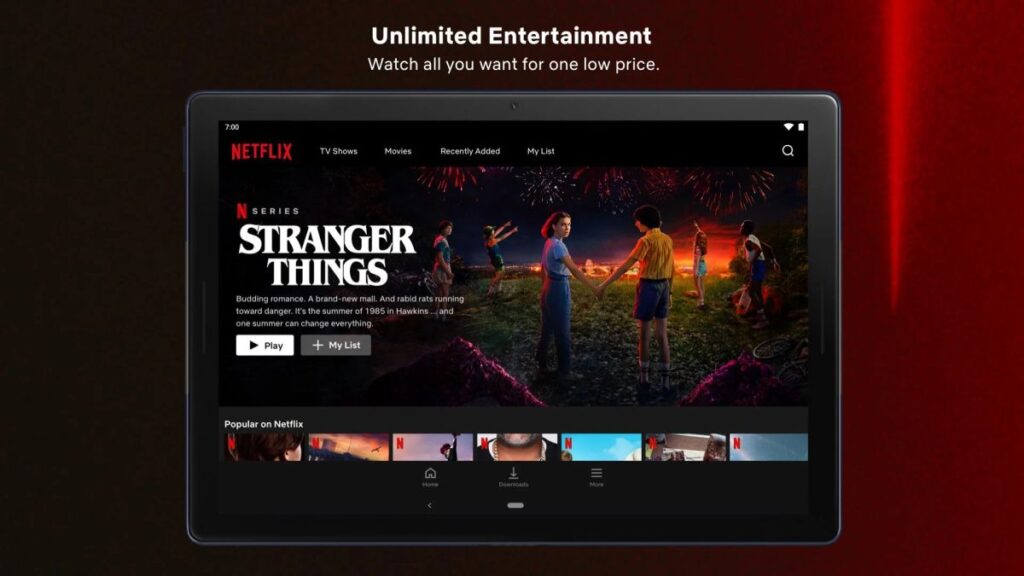 Updating your Netflix app is one of the best things to do, as developers often release solved bugs and solutions to known issues. When you don't update the app, the older versions of the app might face certain issues, such as the code on the server being updated and changed and the communication being disturbed. Moreover, the older version features might cause a problem with the newer code.
For more common devices like Android and iPhone, you can directly update the app from APP STORE and PLAY STORE. On other devices, you can navigate to their app store, search for the app, and then click on the "Update" button to update the app.
You might also like to read,
---
14. Use a Streaming Device or Stick
Streaming devices and sticks help you give a seamless entertainment experience from 400+ apps. This is the best option to stream movies and tv shows on your smart tv, especially when you are facing a Netflix error like the error NW-2-5.
Besides, the streaming devices are perfect when your smart tv does not support the Netflix app or has an issue with it. An additional reason to get a streaming device or stick is most entertainment apps support these streaming devices and give you a 4k quality video.
Amazon Fire Stick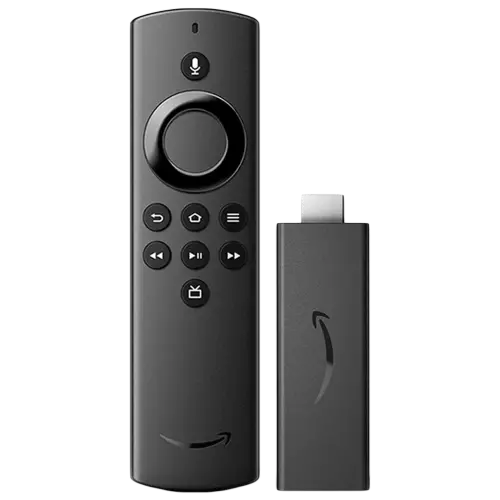 ---
Google Chromecast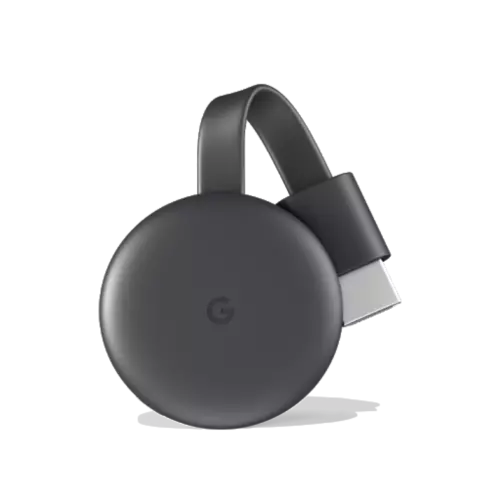 ---
Roku 4K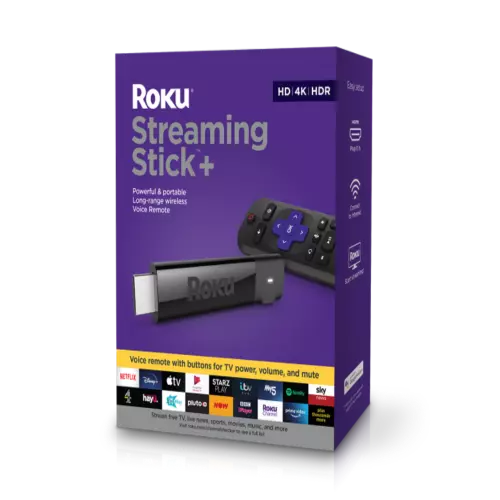 ---
Note: You still need to subscribe to the standard plans of the platforms like Netflix to stream it with streaming devices and sticks.
---
15. Report the Issue to the Netflix Support Team
One of the last things you can do after trying every solution on the list is to report the issue to Netflix. At times, you cannot solve certain issues with streaming Netflix as you don't really have enough data about the issue. But guess who does? The Netflix support team. When you encounter such errors and issues, a log file is generated, which can be analyzed to understand what's actually causing the issue. Such log files are not accessible to us but to the support team.
So, it is best to contact the support team, and they should be able to solve this issue for you.
---
Frequently Asked Questions [FAQs]
What is the Netflix NW-2-5 error code?
The Netflix error code NW-2-5 is a connection error issue that causes trouble with video playback while streaming movies or shows.
What causes the Netflix NW-2-5 error?
Netflix NW-2-5 error code is majorly due to poor internet connection, poor VPN service, account error, cache data issue, and outdated app.
How to check if the Netflix app is supported on your device?
You can check the supported device list to check if your device is supported by Netflix for a seamless entertainment experience.
How to clear the Netflix cache on Samsung smart TV?
To clear the Netflix cache data on your Samsung smart TV, Navigate to the settings app, tap on the device manager option, and then click on the "Clean Now" button to clear the app and memory on your Samsung smart TV.
How do I fix Netflix code NW-2-5 on my Samsung smart TV?
The easiest and best way to fix the Netflix error NW-2-5 on your Samsung smart tv is to clear the app cache and run a power cycle.
Before you leave
Get Our Prime Content Delivered to your Inbox for Free!! Join the Ever-Growing Community… Right Now.
Wrapping up: Solving Netflix Error NW-2-5 on Any Device
These are the few solutions that I used to fix the Netflix error NW-2-5 on my device and found to work. However, if you are still facing the error NW-2-5 or have found a new solution, please comment below so we can share it with other readers. If you wish to use a VPN, do check out NORDVPN and EXPRESSVPN, which give you the best features, such as faster streaming and data security.
We hope to have helped you with the Netflix error NW-2-5; share this article with other users facing the same issue, and do subscribe to our newsletter below. You can also subscribe to our Telegram channel for much quicker updates on newer posts.
Some Catchy Line to Grab your Attention
Get Our Prime Content Delivered to your Inbox for Free!! Join the Ever-Growing Community… Right Now.