"Content Not Available" Error on HBO Max? Here is the Fix you need.
One of the saddest things to happen on a date night or during a binge-watch is seeing a "Content Not Available" error on HBO Max; Trust us, you don't want this to happen when you watch your favourite movie or show after waiting for long. But why does HBO Max show Content Not Available error? Most importantly, how do you fix it? Well, this guide is all about the same.
So, let the popcorn be ready till you make the fix and then you can invite us over for a movie night.
Also read: 10 Ways to Fix HBO Max Not Working on Chromecast
12 Steps to Fix HBO Max Content Not Available Error
When you first see the "Content Not Available" error on the HBO Max app, it will likely feel more of the HBO Max server issues than your device. It is not true, and it is not too complicated to solve it. The primary reason you see this message on your screen is that the app cannot fetch it from the server. So, it can be either an error from HBO's end or your device. Below are a few simple solutions to help you diagnose and fix this error.
1. Check Status of HBO Max Servers
One of the first few things to do when you cannot watch your favourite movies and shows is to check the HBO Max server status. HBO Max handles thousands of requests every second, and sometimes, the servers fail. In other situations, the server managers update the security or improvise the watching experience for which they need to make the servers unavailable temporarily. This is mostly when running server updates.
Users can face "Content Not Available" or "Cannot Play Title" errors at such times. However, servers are not the only trigger for this. SO, how do you check the status of HBO Max servers?
Well, there is a way you can find out.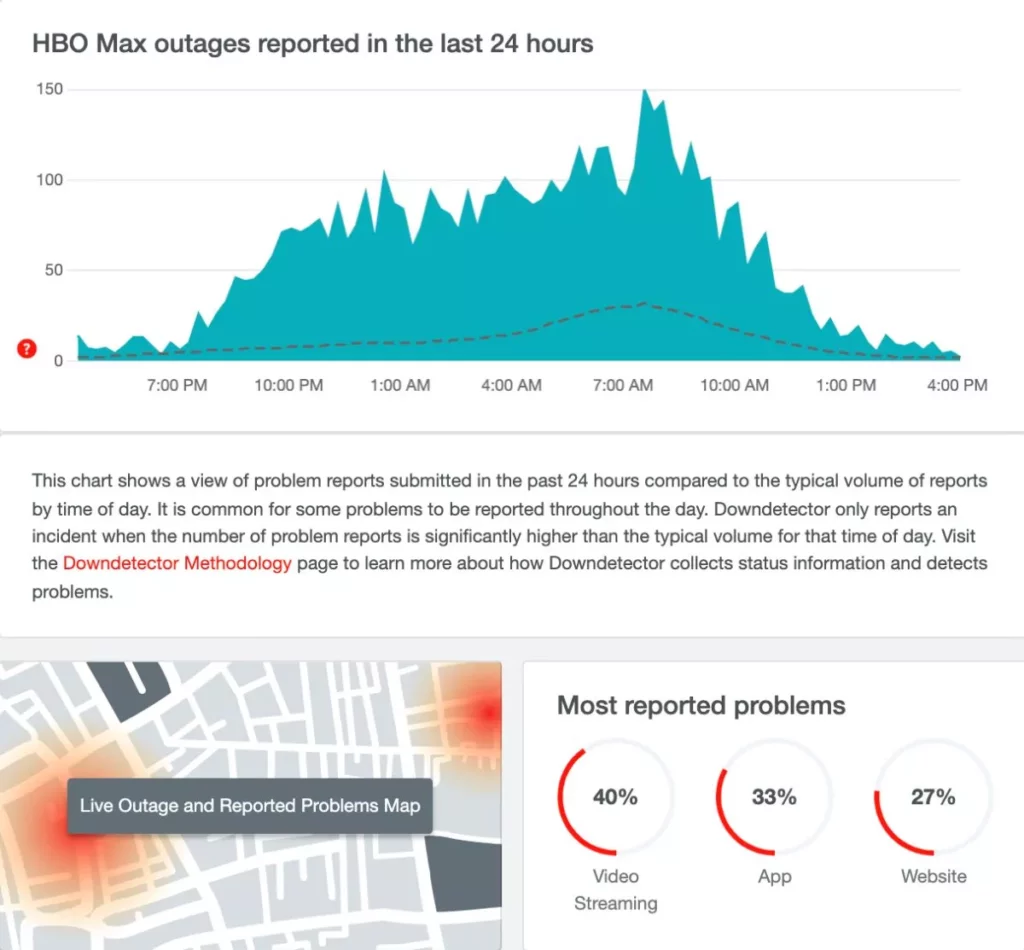 To check the server status of HBO Max,
Visit

Down Detector

website.
In the search bar enter the HBO Max URL and click enter.
In a while, you can see if the users are facing any HBO Max outrage.
Alternatively, you can also directly check the HBO Max Server Status, live outage updates and a heat map.
---
2. Try Another Show
If you can stream other movies and shows, the error is not with the server.
HBO Max has thousands of original movies and shows, and if you cannot stream specifically a show or movie, the error is something else. One of the most common is the content is not available in your region.
However, there can also be other issues that are unknown to us; as specifically not being able to watch a show or movie do not indicate server or app issue; in this case, you will need to report the HBO Max team through the help centre as done in the final solution of this article.
Also read: How to Fix HBO Max Keeps Kicking Me Out to Home Screen?
---
3. Say Hello to VPN
When the "content is not available" error pops out on your HBO Max screen, it is mainly that the movie or show is not available in your region. In such a case, you can get a VPN connection and switch your geolocation to where the show or movie is available.
If you head to the Play Store or App Store on your device, you can find dozens of free VPN services; No, you shouldn't be using them. Wait, what?
Free VPNs steal your data and the internet bandwidth; these are highly insecure and not trustworthy. Not only free VPNs but also most of the paid VPNs.
So, what VPNs are best for security and streaming?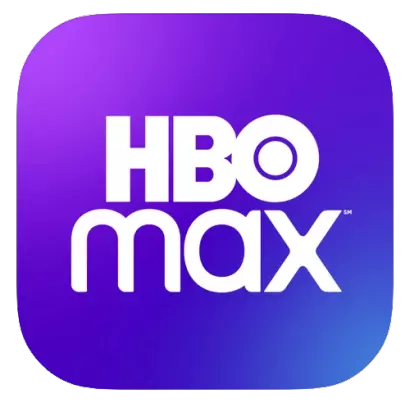 HBO Max on VPN
Get NordVPN or ExpressVPN to stream faster on 1800+ servers and get top-notch privacy and security features.
Well, if you are an HBO Max, Netflix, or Amazon Prime Video fan and also want secure tunnels for transmission of data (in an encrypted manner), then you must check out NordVPN or ExpressVPN.
Both NordVPN and ExpressVPN are top-class and have some of the notable features such as,
No-Log policies.
Speed.
Security such as 256-AES encryption and secure channel for transmission.
Privacy.
P2P servers and Torrenting.
Streaming without geolocation restrictions.
Also read: The Ultimate Test Between NordVPN vs ExpressVPN | 9 Intensive Tests, 1 Winner
---
4. Internet Connection Issues
A poor internet connection can become a middle man for not being able to stream any movie or show on any platform. If the app cannot fetch the resources from the server, either the server is not correctly configured, or the internet connection is weak. In our opinion, a poor internet connection is as good as dead.
So, how do you check if your internet connection is working, and how do you improve the connection? Well, below are a few notes for you.
How to check if your internet connection is working?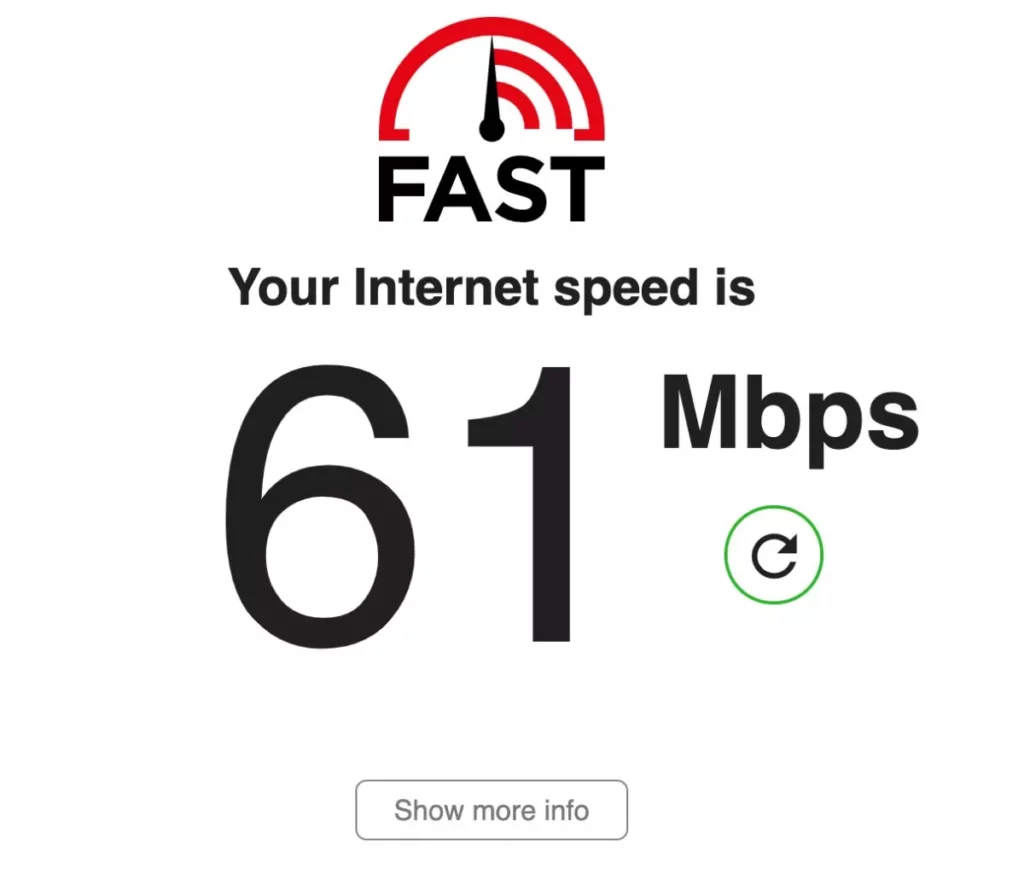 Open

fast dot com

or

Speed Test by OOKLA

on your Android or IOS device; you can also go for a PC.
Now, ensure you are connected to the right WiFi network or enable the mobile data, if that's what you use.
After visiting the websites, you can find the ISP information and a "Start" button to check the speed; click on it.
In a few seconds, you can find all the data related to the internet speed on your device screen.
If you get a lesser internet connection, it is time to upgrade your subscription to a higher plan and watch your favourite movies and shows seamlessly.
Well, if there are other internet-related issues, here are a couple of articles that can help you.
Fixing the internet connection is one of the important solutions to avoid the "Content Not Available" error on HBO Max. However, if you are still facing any issues, hop on to the next solution.
---
5. Is Your Device Supported?
Device support is one of the important factors when it is about streaming platforms such as HBO Max, Netflix, or other binge-worthy platforms. The most used and preferred devices are Android and iOS devices, smart TVs, and PCs. However, some of the "We" technology nerds tend to use it on other platforms, such as Nintendo Switch or a PlayStation. That sounds crazy but true.
However, the engineers of these platforms are not so crazy, and if you try to use them on other devices, you will end up seeing errors like "Content Not Available" or HBO Max crashing. Well, not your fault, and neither is theirs.
You can always check if your device is supported under the "Devices" of the help centre section on the HBO Max website.
The good part is HBO Max is available on most devices, including streaming specific "Google Chromecast," "Roku," and "Fire Stick" for a seamless experience on smart TVs.
Also read: How to Watch HBO Max on LG Smart TV Without App.
---
6. Account Cache
The most straightforward solutions can sometimes fix the issue, such as "Content Not Available" on HBO Max and similar platforms. Here, we are explicitly pointing towards the account cache.
But what is account cache, and how is it related to HBO Max content not available issue?
We do not log in to the HBO Max or other streaming platforms regularly; it is all a one-time work or a few more times if you have changed your password or logged into other devices. However, during this period, when you are already logged in and perform operations like upgrading the subscription, changing password, geolocation using VPN or anything else, it might take longer to reflect it on your account.
During this time, temporary data of your account is collected by the device and used the same for login authentication; however, sometimes, this data might not be replaced with the new account changes and not validate you as a subscribed user. In such as case, a simple "Login Back" can help you fix the issue and solve your "Content Not Available" or "Unable to Play Title" error.
Also read: How to Stream Netflix on Discord?
---
7. Clear App Data for HBO Max
Out devices collect meta-information about apps to make it easier to launch and operate them, such information is also called cache data. This is a temporary data collection the device collects to make it easier for users to use it. Despite being of great use, it sometimes can create issues, especially when the cache data is corrupted or useless data takes space.
So, how do we clear this App Cache data and do you need to install any other app to do so?
Well, don't fall for those fancy apps claiming to "make your device faster" or delete app cache data. You can manually do it, and trust us, it's pretty simple to do so. Below are the steps for Android and iOS devices, as they are most commonly the first choice.
Clear App Cache on Android Devices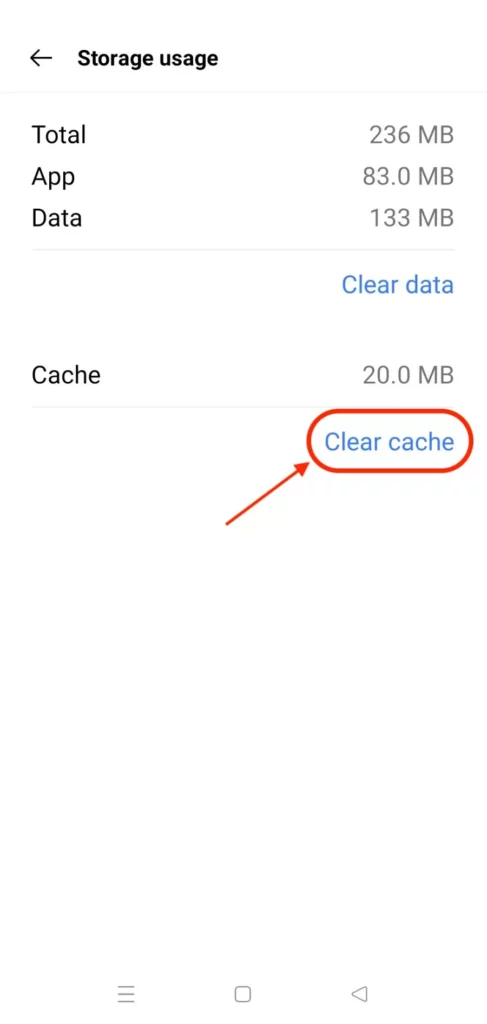 Open the "Settings" app on your Android device.
Look for "Application Manager" and find HBO Max app in the list.
Here, you can find two options; Clear Cache and Clear Data; When you click on "Clear Cache" the temporarily collected data is removed. However, when you click on "Clear Data" any user created information inside the app will be cleared.
Now, restart the app and check if the HBO Max issue persists.
Clear App Cache on IOS devices
There is no specific option to clear app data on iOS devices such as iPhone or iPad; here, the best you can do is reinstall the HBO Max app on your device, and this will automatically clear the app cache.
---
8. Reset Streaming Device
If you are streaming HBO Max on your Smart TV using devices like Chromecast, Firestick, Roku, Apple Mini, or any other, there is a good chance the problem is with the streaming device and not the app.
To fix this, all you need to do is restart and reset the streaming device to the default settings and check if the problem persists. Also, remember that resetting your device will revert it to the default settings, and all the data on it is erased. First, you can restart the streaming device and then go for the reset option.
How to Reset Chromecast Device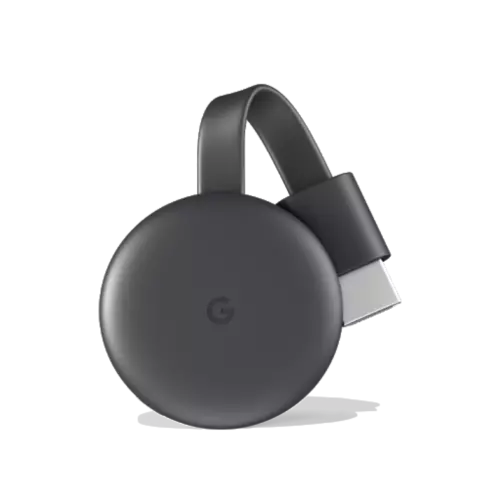 Ensure your Chromecast device is connected to the Smart TV.
Now, at the back or side of the device, you can find a black button which is used for reset purposes.
Long press this black button until the LED lights changes from orange to white and then release it.
Alternatively, you can reset the Chromecast 3rd gen, ultra, or newer devices using the Android or iOS app from the settings menu.
Open the Google Home App on your Android or iOS device.
Tap on the Chromecast device and then navigate to the "Settings" menu.
Now, look for the "Factory Reset" option under the menu and tap on it; your chromecast device will now be reset to the default settings.
If you are unsure of erasing all the data on your Chromecast device, it is recommended that you do not perform the factory reset.
How to Reset Fire Stick Streaming Device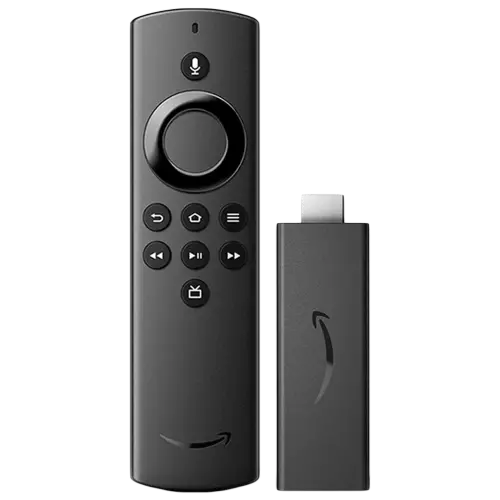 Eject the Fire TV Stick exapandable storage, if required.
Now, hold the back button and right navigation button until you see a prompt on your smart TV.
The prompt allows you to proceed with factory reset or cancel it. However, if you do not choose any of the option, the device will be automatically choose the option.
Resetting the Fire Stick streaming device will remove all the account-related information and downloaded content. So, if you have earlier downloaded movies and shows from HBO Max or other platforms, you will lose them all.
How to Reset Roku Streaming Device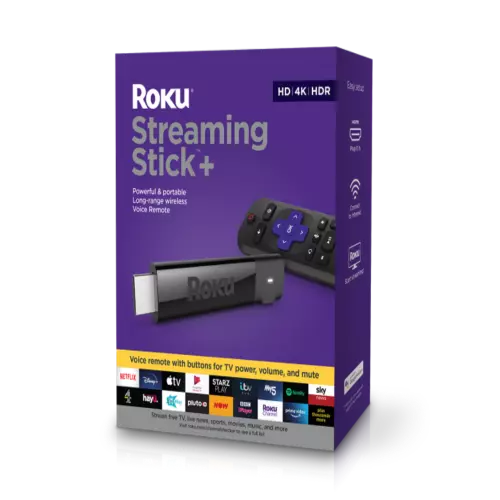 To proceed with the Factory Reset on your Roku device, press the home button on the remote.
Now, you can find list of Roku options, select the "Settings" menu by using the left direction button.
The next step is to select "System" and later select "Advanced System Settings" from the "Settings" menu.
Under the "Advanced System Settings" you can find the "Factory Reset" option; select it.
After selecting the factory reset, you need to enter the code shown on your screen to confirm "Factory Reset" process.
That's it, confirm the prompt and factory reset process is completed.
Likewise to Chromecast and Fire Stick, any downloaded content, account-related information or other data is erased after the factory reset. If you are unsure of erasing all the data, it is recommended not to proceed with this step.
---
9. Clear Browser Cache
If you use web browsers on your PC to stream HBO Max shows and movies, cache data can be one of the issue creators. Well, no direct attacks, but clearing cache has proven to be one of the best solutions to fix most of the errors on streaming and similar platforms.
Browser cache collects basic information about the website to make it load faster each time you visit; it comes in handy when you have a couple of websites that you visit regularly.
To clear browser cache on Google Chrome,
Open Google Chrome browser on your PC.
Navigate to "Settings" from the three-dot menu on the right-top.
From the left tab, choose "Privacy and Security" and then you can find a couple of options on your screen.
Select "Clear browsing data" and check the "Cache" option; click on "Clear Data" and the cache should be cleared from your Google Browser.
You can also perform a browser restart to keep things fresh.
Clearing cache is similar on other browsers, and if you are unsure how to clear the cache on a specific browser, do let us know in the comments, and we shall help you.
Check if you are still facing the "HBO Max Content Not Available" error after cleaning the browser cache. If yes, hop on to the next solution in this list; we have some more work to do.
Also read: How to Activate Bet | bet.com/activate
---
10. Bug? Let's Update the HBO Max App
Updating the HBO Max is one of the best solutions as mostly it is the last buggy update that causes the errors and issues.
When such similar issues are reported to the HBO Max, the developers fix them and release them in the forthcoming updates. So, if a buggy update is troubling you, better get a quick update and fix the "Content not available on HBO Max" issue.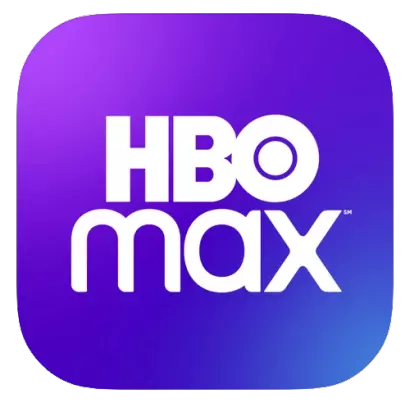 Update HBO Max
HBO Max is a streaming platform that allows the viewers to stream all the TV shows, Movies, and other blockbusters from HBO and more on a single platform.
Also read: How to Cancel DAZN Subscription
---
11. Reinstall the HBO Max App
If you are still facing the "Content Not Available" error on HBO Max or error playing title issue, try reinstalling the app.
But why reinstall when you have updated already?
At times, the update might not fully help you fix the issue because of the buggy core files. In this case, a simple reinstall and restart should help you fix the minor errors.
Also read: How to Activate Twitch TV.
---
12. Report to HBO Max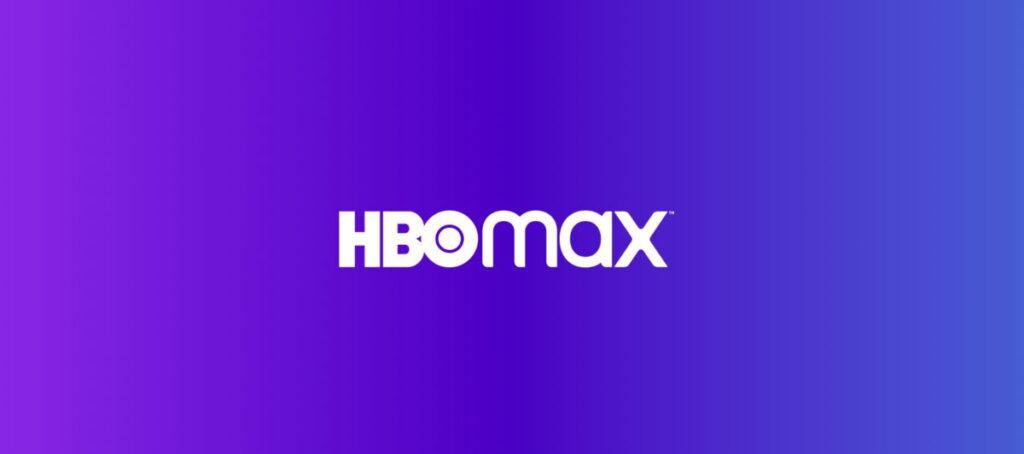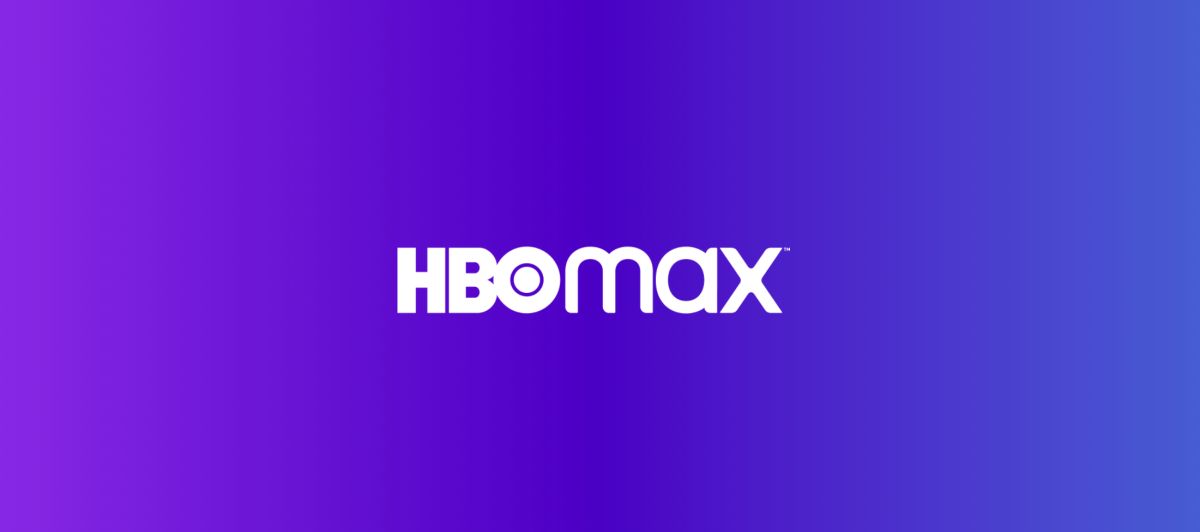 If all the above steps do not come to your rescue, the final step is to report the problem to the HBO Max Help Centre. Report the issue at the "Customer Support" section, describe it well, and wait until they reply and fix your problem.
Until you get the reply, you can check the help centre resources and check if HBO Max already has a fix to your problem.
Also read: How to Activate WE TV
---
HBO Max | Streaming Device Recommendations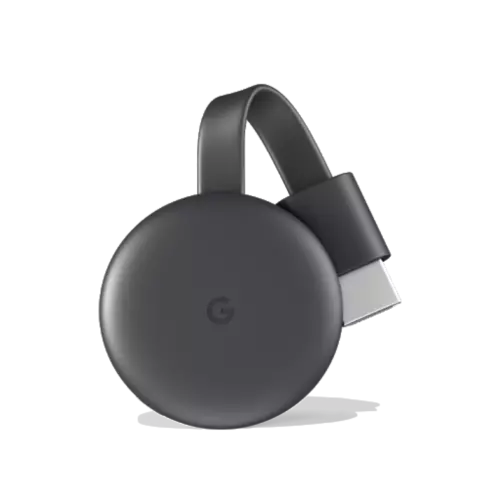 Google Chromecast 3
Upgrade your regular TV to a smart one and break all the barriers and limits. Using Google Chromecast, you can stream Netflix, Disney Plus, Hulu, Prime Video, HBO Max, YouTube, YouTube TV, and over 2000 more apps directly on your TV. The best part? These work even when your Smart TV doesn't support those apps.
A Subscription fee is applicable*.
---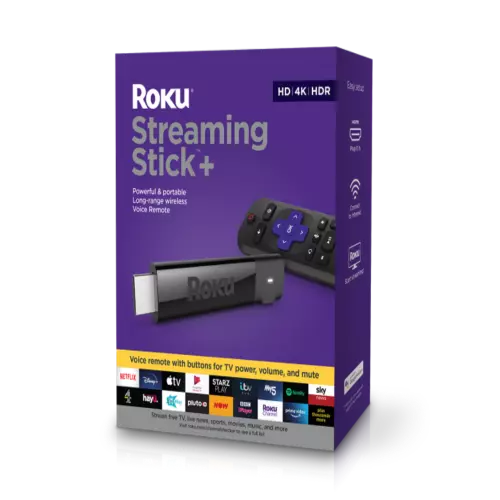 Roku Express 4K+
Great for streaming popular channels, originals, shows, and movies, Roku 4K Plus is the perfect up-gradation to your Smart device. Ensure your Smart device supports 4K resolution.
Free movies/shows and live tv up to 150 channels, Buy Roku and get started.
A Subscription fee is applicable*.
---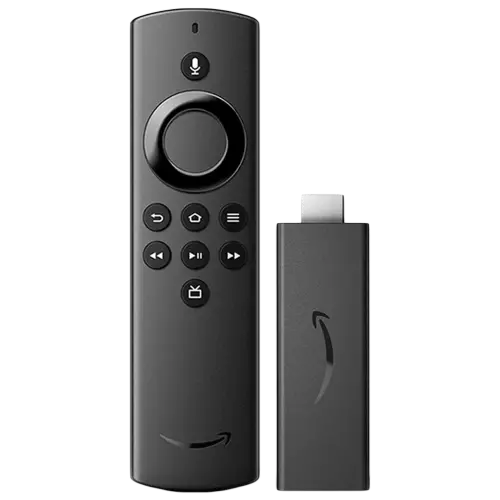 Amazon Fire Stick
With tens and thousands of channels, including Netflix, YouTube, Prime Video, Disney+, Apple TV, and HBO Max, Firestick is a must-have to upgrade your streaming experience.
500,000+ movies and TV episodes with more on Prime Subscription.
A Subscription fee is applicable*
---
Frequently Asked Questions [faqs]
How do you fix content not available on HBO Max?
You can try several solutions, starting with checking server status, cleaning app and browser cache, and using VPNs. A few other solutions also come to the rescue of content not available on HBO Max.
Why am I unable to play movies on HBO Max?
If you cannot play movies on HBO Max, it is mainly because the content is not available in your region; use a VPN and check if you can stream other films or shows.
Why is HBO Max not working on my TV?
If the HBO Max is not working on your TV, it is because of the streaming device; reset the streaming device, clear its cache, and clear the app cache if you have directly installed the app.
You may also like to read,
Wrapping up: Fix Content Not Available on HBO Max
This pretty much rounds up the solutions on how to fix content not available error on HBO Max; however, if you cannot resolve the issue, the last option is to report it to the HBO Max support. They are pretty good with the response.
We hope to have helped you; drop your valuable comments and subscribe to the newsletter below to never miss an update on our prime articles and resources.
Some Catchy Line to Grab your Attention
Get Our Prime Content Delivered to your Inbox for Free!! Join the Ever-Growing Community… Right Now.