DAZN is an on-demand sports streaming service for sports enthusiasts who love behind the scenes, live streaming, and exclusive footage. But if you no longer wish to continue with a subscription, you may find it a bit difficult to cancel it. You may or may not find an option with "Cancel Dazn Subscription" on the menu board. But you can still cancel it by using other methods and we discuss a few in this step-by-step guide.
How to Cancel Dazn Subscription on Dazn Website?
You cannot directly cancel your Dazn subscription on the Dazn website; Here are a few steps you need to follow,
Visit Dazn from the browser on your PC.
Go to the sign-in page and log in to your account with a Dazn subscription.
On the homepage, you can find a "live chat message box", click on it.
Answer a few of your account-related questions for authentication.
After the authentication, ask a live chat representative to cancel your Dazn subscription.
A set of relevant questions for feedback may be asked, such as why you want to cancel the Dazn subscription?
Answer them and they shall cancel your subscription.
How to Cancel Dazn Subscription on Android Play Store?
You can cancel your Dazn subscription using the Google play store; provided you are logged in with the same Email-ID you bought the subscription with.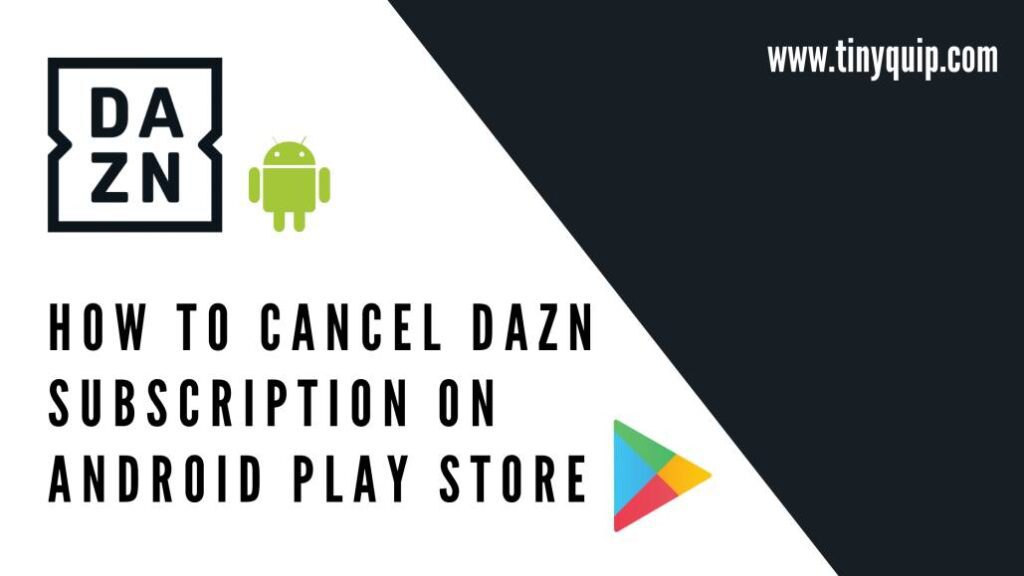 How to cancel Dazn Subscription on Android,
Open Google Play store on your Android Device.
Click on the menu, you can find it on the top left bar (Hamburger Menu).
Now, click on the "subscriptions" option from the list and then click on "manage subscriptions".
Find "Dazn" subscription from the list, and click on "Cancel Subscription".
Your Dazn subscription should now be canceled following a few directive steps.
How to cancel Dazn Subscription with Google Play store on PC,
Open your favorite web browser.
Visit "Google Play Store" and log in with your Google account.
On the left side of your window, you can find "My subscription"
Now, look for "Google Dazn" from your subscription list.
Click on "Manage Subscription" and then select "Manage Subscription".
After a few directives, your Dazn subscription should be canceled.
How to Remove Dazn Subscription on IOS device?
If you have bought a Dazn subscription using iTunes or your Apple account, you can easily cancel it using the below steps –
Open "Settings" on your iPad or iPhone.
Click on your Apple account at the top.
You can find Subscriptions (4th Option) on the list.
Click on subscriptions and a new window with a list of subscriptions associated with your Apple account is displayed.
You can now click on the "cancel" option to remove the Dazn subscription.
How to Cancel Dazn Subscription on Smart TV?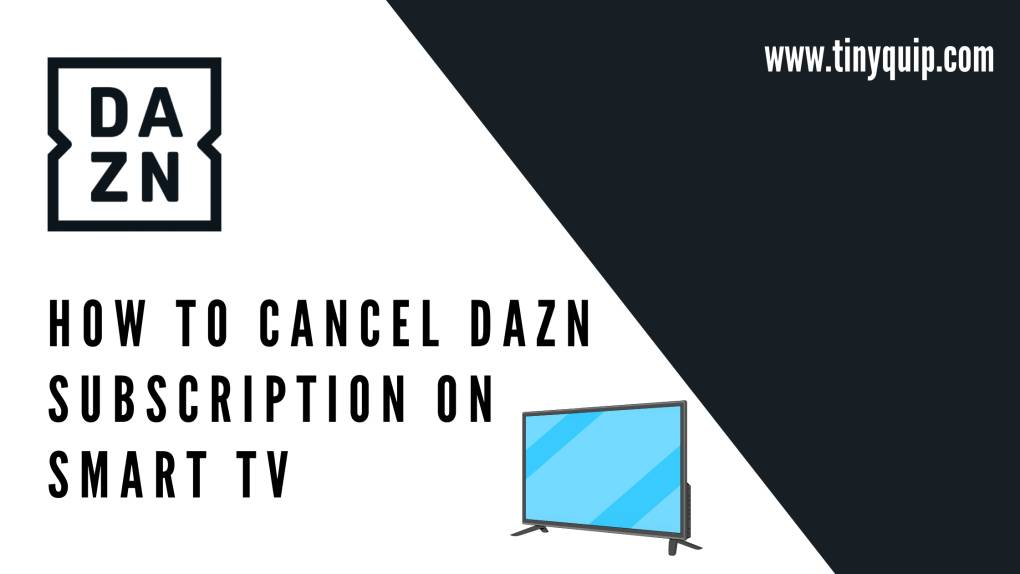 Dazn subscription can also be canceled using Smart TV if you have bought the subscription directly using the official website.
Open the Dazn TV app on your Smart TV.
Log in using your Dazn account (if you are not signed in).
Now click on the "Manage Account" option.
You will now find the "cancel my subscription" option. Click on it.
There is an optional feedback form, you can fill it if you wish to before canceling your subscription.
Click on "Confirm" and you are good to go.
How to Remove Dazn Subscription on Roku?
It is easy to unsubscribe your Dazn subscription on your Roku device,
Using the Roku remote, navigate, and open the Dazn App.
Log in using your account details and click on "Manage account".
Click on the subscription option.
You can now find all the subscription-related information such as renewal date and access.
At the bottom, you can find "cancel subscription".
What is Dazn?
Dazn is an on-demand live streaming sports portal. You can find all the exclusive behind the scenes, on-demand live sports such as NFL or Boxing, and other sports documentaries. If you wish to watch the NFL for free, here is my guide on [8 Ways] How to Stream NFL for free.
Dazn Subscription starts at $20 per month or you can also take an annual subscription of $150 with a 30-days free trial. Once the trial period or subscription expires, it will automatically be renewed on your billing card. During sign-up, you need to verify your billing card details.
---
Subscribe to our newsletter or join the telegram channel for more amazing tech-related content.
You may also like,