Disney is one of the best platforms to watch your favourite Disney shows and movies; sometimes, it is not as pleasant as watching Cinderella. Error Codes like 41 on Disney Plus can trouble you and stop you from the entertainment. In this guide, we will discuss how to fix Error Code 41 on Disney Plus instantly with the least effort.
The Error Code 41 on Disney Plus is a rights management code. You get this error when you are trying to access TV shows or movies that are not accessible or available on the servers. This issue can also occur of the network connection issues, corrupted files, or faulty servers.
The older versions of the Disney Plus app and expired links to Disney Plus shows or movies can also cause the error code 41. This might look like a complicated issue, but you can quickly fix it using the below solutions.
Also read: How to Watch Netflix with Friends on Android and IOS Device
How to Fix Error Code 41 on Disney Plus
When you are having trouble streaming tv shows and movies on Disney Plus, it is common to have error 41. There can be several reasons for this, but the prime reason is unavailable server or rights management issues. The rights management issue is when you are streaming geo-restricted content. In such a case, it is better to use a VPN like NordVPN or ExpressVPN and check if the problem persists.
If the problem continues, here are a few quick solutions to solve error 41 on Disney.
1. Check the Status of the Server
The first and most important thing to do is check the status of the server. The common problem with streaming platforms like Netflix, Hulu, or Disney is the unavailability of the servers. If the servers are unavailable, no matter how fast the internet connection you are using or how good is the ethernet cable, you will not be able to stream the TV shows and movies.
To check the status of the server, you can use downdetector. It is an online free service that checks if the servers are up and the website is accessible.
To use down detector, follow the below steps –
Open downdetector in one of your browsers, say Google Chrome or Safari.
Enter the URL of the website; In our case, we will enter the URL of Disney.
You can then see if the website is accessible and is up and working.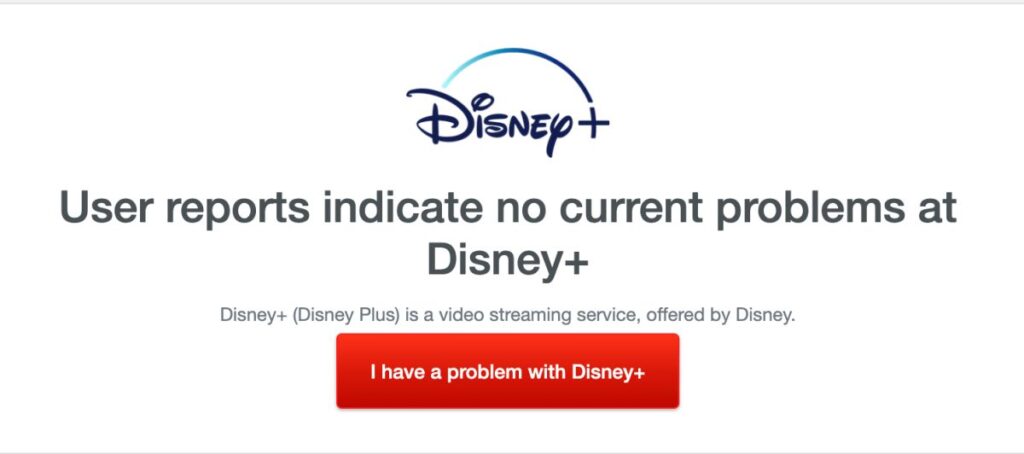 If the servers are unavailable, you can clearly find a message on downdetector regarding the same. In such a case, it is best to try again in sometime.
Disney is a huge platform, and people all around the world try to access it; in such a situation, it is common to have outrage over the platform servers. A few hours and the problem should be solved in this case.
However, if you find everything normal, you can go to the next solution from below.
2. Try Switching Between Other Movies and TV Shows
As we have already explained earlier about error 41 on Disney Plus, it is also a rights management code. Therefore, when you are streaming a specific TV show or movie, you may get the error 41 as it may be geo-restricted or does not right to stream.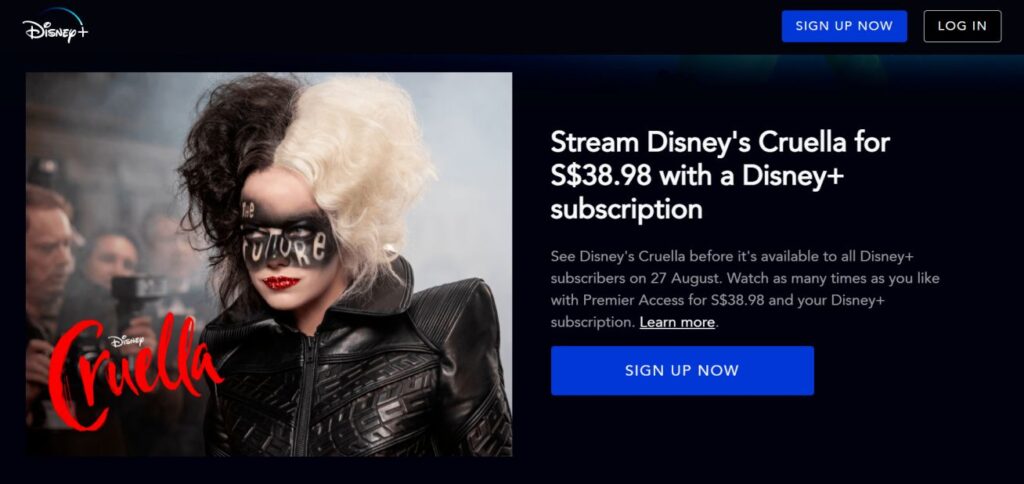 To clear this confusion, you can switch between multiple shows and movies to check if the problem is specific to a single show/movie or the app completely.
If the issue is resolved by switching between shows and movies, the problem is with the rights that you cannot help with. So either you can stream it on any other platform or let it go.
In case your problem is not solved, we will try to solve it using the next solution.
3. Reduce Playback/Video Quality
When you have a poor internet connection or share your internet connection, the Disney app or website may struggle to load the video. You can either boost the internet connection using Wifi Speed Boosters or reduce the video quality in such a situation.
To reduce the video quality on Disney app or website, here are the steps –
Open the Disney App and navigate to the settings menu.
Under the network or usage options, click on the "Wifi Data Usage" option.
Now click on "Save Data" mode to ensure the video can stream despite a

weak internet connection on Wifi

.
Next, repeat the steps for "Mobile Data Usage" and select "Save Data" mode.
You can also find the video quality menu option in the settings menu, set it to Standard.
Restart the app or refresh the website
This should fix the error code 41 on Disney Plus and let you stream your favourite shows or movies peacefully.
4. Check If the Internet is Working
The error code 41 on Disney Plus is also encountered when there is trouble connecting to the internet. This common issue can be either from the ISP, Wifi router or device-specific.
If the internet connection is due to the WiFi router, you might want to check these solutions to fix the wifi connected but no internet connection. However, if the connection issue is from the ISP end, you can contact them and check the VLAN address or any issues. You can also restart the router a couple of times and check if the issue persists.
If there is no trouble from the ISP end and the Wifi is working perfectly, you might want to check the issues with your device. Restart your device and reset the network settings to connect to the Wifi router to check if error code 41 is solved.
To reset the network settings on IOS devices –
Navigate to the settings and tap on the "General" option.
Scroll down and click on Reset.
Click on Reset Network Settings and confirm by entering the passcode.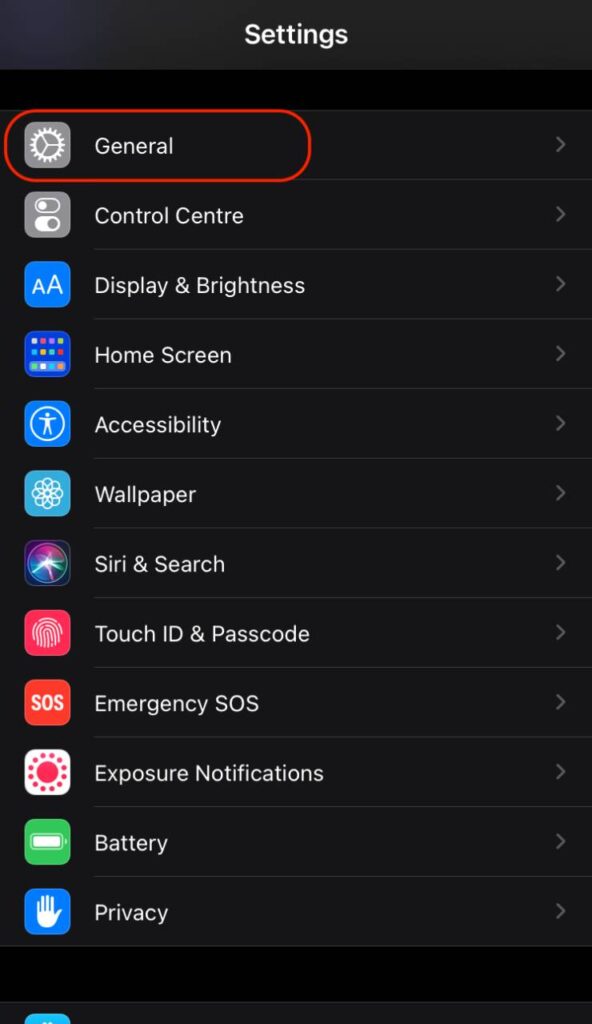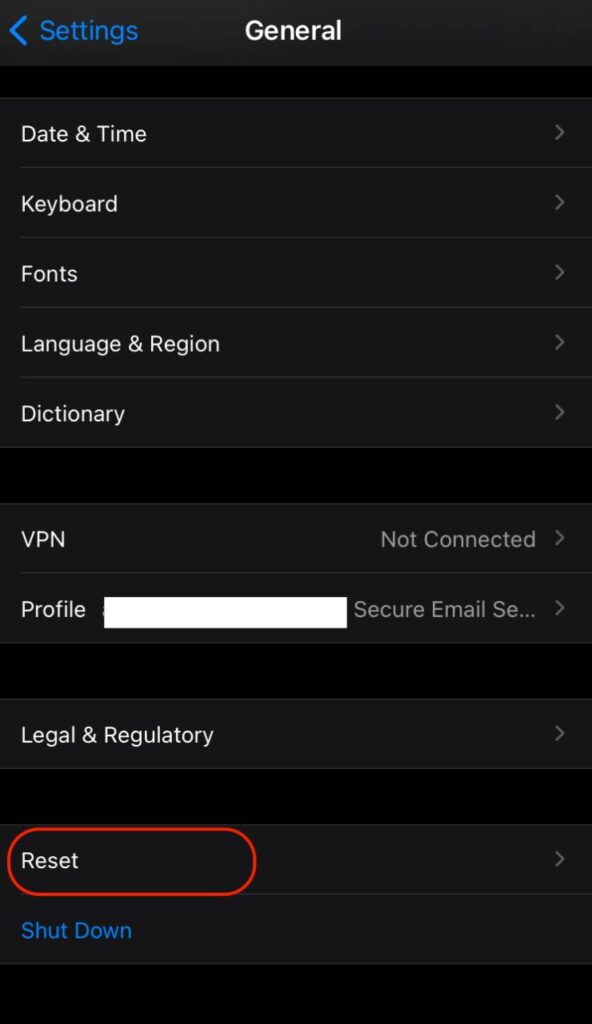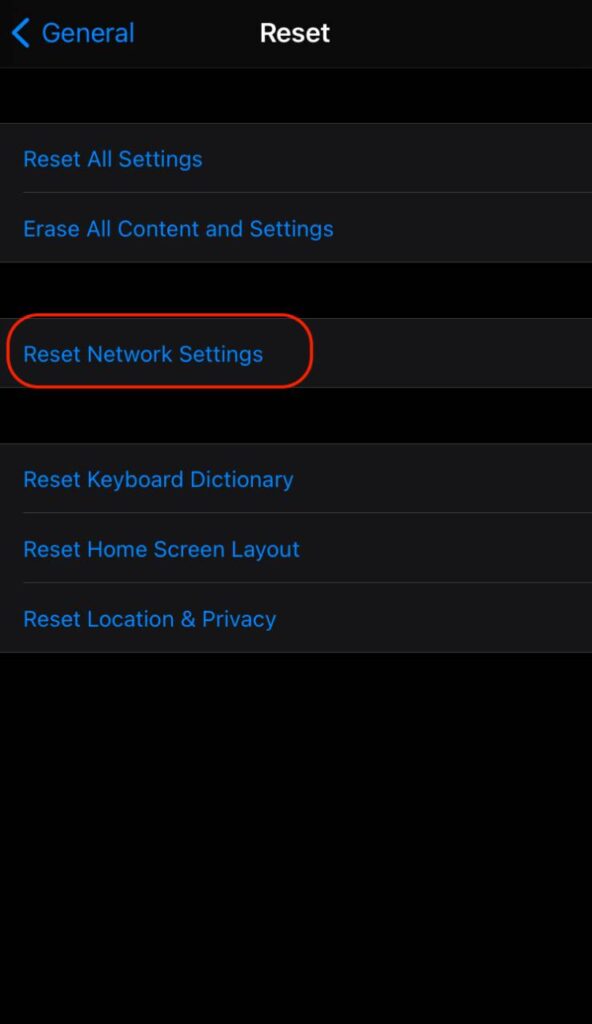 5. Turn off VPN or Switch to a Better VPN
VPNs are notorious for your internet connection; especially, when you are using a free VPN like Turbo VPN. We suggest you not use any free VPNs are they are data thieves and eat your internet connection. When you connect to a free VPN, your internet connection is used as a server for other users. This way, free VPNs eat your internet connection and also steal your data.
Turn off VPN and reset your network connection to remove any interference completely. This should solve the error code 41 for apps like Disney or Hulu.
But what if you wish to stream geo-restricted shows and movies on Disney Plus? In that case, you must and should check NordVPN and ExpressVPN. These are the two best VPN services; though paid, they ensure your data is safe and access geo-restricted shows and movies. You can also read our complete review about NordVPN vs ExpressVPN and then check out to buy a subscription to one of them.
6. Clear Browsing Data
When you are streaming shows and movies on the Disney Plus web platform, you may encounter the error code 41. This is due to the browser's cache and cookies data.
Cookies and cache and temporary data storage units are present in browsers to make your browsing and streaming faster. These are also present in a CPU storage unit to quickly fetch your data when you are using desktop or PCs. In fact, these are present in every single, smart device that we use. But sometimes, they can break certain functionalities, such as the error 41 on Disney Plus.
The solution is to clear these browser cookies and cache and quickly fix the error 41 issues on Disney Plus. Once you have cleared all the cache and cookies, restart the browser and check if the error 41 persists while streaming Disney.
7. Clear App Data
When you are using any app on your Android device, the Android OS stores the App data. When this App data is corrupted, apps might start acting strange. If you are encountering error 41 code on Disney Plus, one of the possible reasons can be corrupted App data on Android device.
To clear the App data on Android device,
Open the Settings app on your Android device.
Navigate to the "Applications" menu.
Look for the Disney Plus app and click on it.
Now, you can find the "Clear App Data" option, click on it, and a confirmation prompt will ask if you wish to continue.
Click on Continue/Yes option and Restart Disney Plus App; the error code 41 should be resolved.
To clear App Data on IOS devices,
Remove all the apps from recents and relaunch the Disney App, the App data should be cleared.
Also read: All-Time 18 Best Netflix Series to Binge-Watch When You are Bored
Conclusion – Error 41 on Disney Plus [Fixed]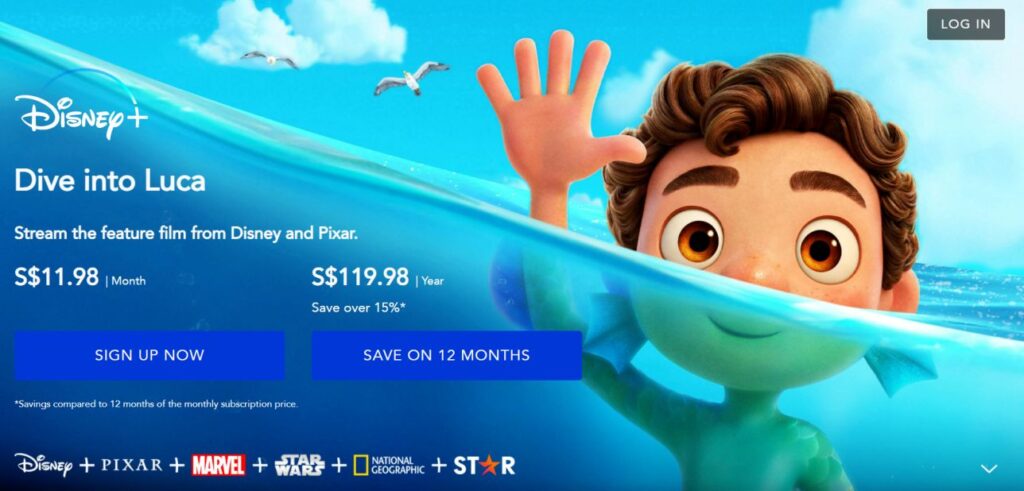 We hope the error 41 on Disney Plus is solved with all the above solutions, and you can stream peacefully. However, we also recommend the following if you are still facing the error 41 code on Disney Plus –
Run Antimalware service such as

BitDefender

Update Disney Plus app
Update the device to the latest operating system
Reinstall the Disney Plus app

Report

the problem to Disney Plus
This is a complete guide on fixing error 41 on Disney Plus; We hope the solutions worked for you and error 41 is solved. If it doesn't, do let us know in the comment section. Besides, join our community using the newsletter below and never miss massive tech updates on Tiny Quip.
Some Catchy Line to Grab your Attention
Get Our Prime Content Delivered to your Inbox for Free!! Join the Ever-Growing Community… Right Now.