Having Hulu Error 94 on your device? Here is how to fix it.
If you are an entertainment fan and Hulu is your go-to streaming platform other than Netflix, a few error codes might make it difficult for you to have a seamless experience. A few of these Hulu error codes have been fixed in our earlier articles, such as Hulu Error Code 5003 and Hulu Error RUNUNK13. But this guide is specifically for one of the most common errors in Hulu, Error Code 94.
But what is Error 94 on Hulu? It is a loading error that freezes your screen when you play a movie or a tv show. Though common, a lot of users still find it difficult to fix this issue. So, here are the steps that helped me to solve the Hulu Error 94 on my devices, including a Samsung smart tv, android device, Xbox, and more.
Firstly, what causes the Hulu Error 94 on any device? Let's look at the issue closely.
Also read: How to Block Hulu Ads? Tested Methods That We Use
What Causes Hulu Error 94 on Any Device?
Account Error: If you are abruptly signed out of the device due to technical reasons or when your subscription ends in the middle of streaming
Corrupted Cache: Cache data help you with faster screen and application loading, while it can be troublesome when the data is corrupted
Outdated Application: Developers often fix certain known and unknown bugs in their newest app updates that might break a few features in the outdated app
Troublesome Internet Connection: Hulu requires a good internet connection to stream movies and shows, without which you will only see a loading screen
Poor VPNs: A poor VPN connection will only house your network as a station for other users and eat the bandwidth. It is best to use trusted, cheap, and powerful VPN connections such as NordVPN or ExpressVPN
Conflicting web browsers: Outdated and conflicting web browsers can ruin your streaming experience on a platform like Hulu and can cause an issue like Hulu Error 94.
11 Steps to Fix Hulu Error Code 94 on Any Device
Hulu Error Code 94 can be found on your Hulu account and device for several reasons. When you request a movie or a tv show from any device and use your Hulu account, the platform first fetches and communicates with the server for that particular file. Now, if you are facing the loading error or error 94 on Hulu, it is likely that the server is not responding, unable to fetch the file, load the show or movie, or even if the show is no longer available in your region. These are just some of the reasons why you might be facing the error 94 while streaming Hulu.
In the below guide, I discuss 11 steps and solutions to help you fix Hulu error 94 on your device.
Stay with me till the end for amazing deals on products that will make your Hulu streaming experience seamless.
1. Check your Internet Connection
The first and foremost thing to do while streaming high-definition entertainment on a platform like Hulu is to check the speed and internet connection. A poor internet connection can be one of the reasons why Hulu is unable to load the content on your screen; this is common for every other device like Android, iPhone, Samsung, other smart TVs, or other devices with a browser application.
If your WiFi is not responding with an internet connection, restart your WiFi router or contact the ISP for connection-related issues.
However, to check the internet connection speed, here are a few steps you can follow –
Open the web browser on your device and search for "internet speed test" on the Google browser.
You can now see a snippet as shown in the below image, tap on the "Run Test" button and wait until the speed is tested.




In the results, you can find the internet speed that you are receiving. There is also a written statement if you have a poor internet connection. In such a case, it is best to contact your ISP and resolve internet-related issues or upgrade your plan.
To make your internet better, you can use high-end cat8 ethernet cables that reduce the internet drops and use a WiFi speed booster to boost internet speeds. This is one of the best pairs to have a better internet connection at your home, office, or anywhere else, and it is much better for streaming.
If you are facing Hulu Error 94 on your device and Hulu account, and if it is related to internet connectivity, the above tips should solve your issue. However, if you are still facing Hulu Error 94, hop in with me on the next step.
More internet-related guides,
---
2. Hulu Servers are Down
It is common that the Hulu servers are down as a hit show is released, or the watching has been increased due to some other internet sensation reasons. During such a time, it is quite possible that the video servers are down as people are accessing Hulu from all regions of the world, and the server management gets trickier and hard. So, they are often down and can cause issues like loading errors or error 94 on Hulu.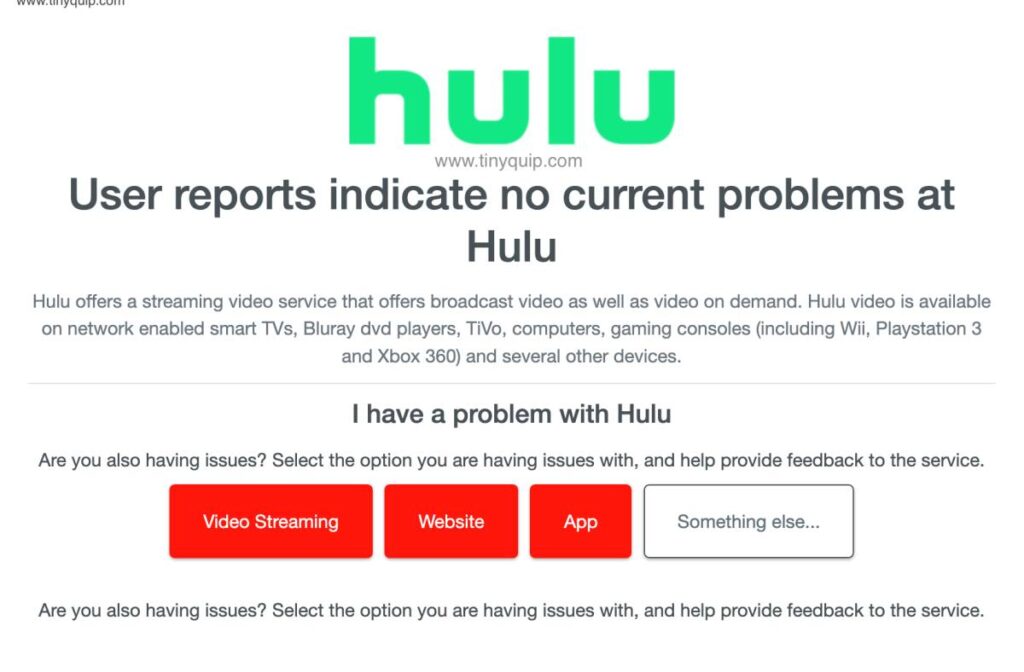 But how do you know if the Hulu servers are actually down in your region? Is there any way you can test it? Here is something you can do.
Open a web browser and navigate to the "Down Detector" website.
Now, enter the Hulu URL or type "Hulu" in the search bar and wait for a few seconds.
You can now see a detailed report of server outages from the past 24 hours and if other users are facing the same issue.
If the Hulu servers are down, you will have to wait for a few hours until they are back, and only then can you resume your watching. If the servers are going to take longer than ever to come back, you can find a quick update about it on Hulu's official Twitter account.
---
3. Try Another Movie or Show
When streaming on a platform like Hulu and only finding a loading screen, it is important to check if you are able to stream another movie or show. This is because, here, the issue can be specific to a title and not the entire Hulu platform.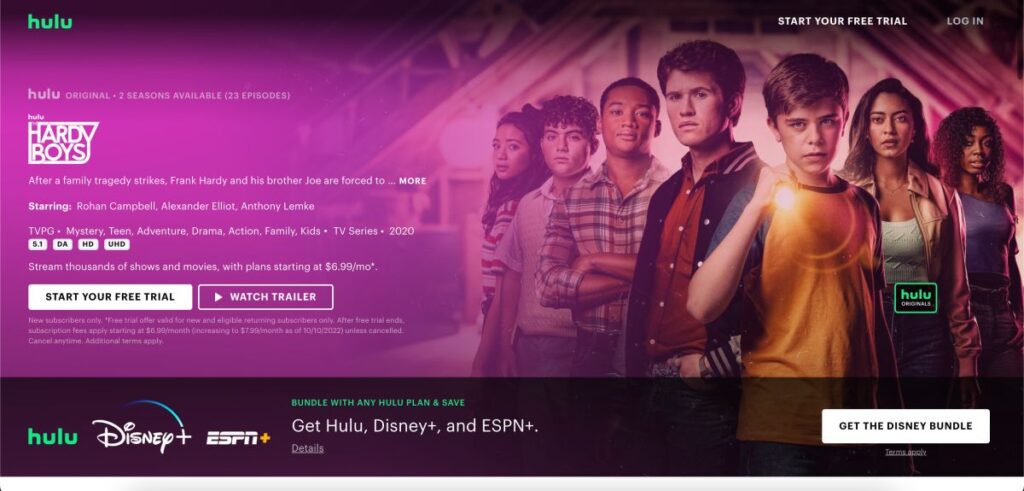 If you are unable to stream another movie or show, you can other steps from this useful guide. However, if you are able to stream other movies and shows, the issue is specific and needs reporting to the Hulu support team.
Once they receive the report, they will check for the issue with the specific title and why you are able to only see a loading screen. Most times, it is because the show or movie is no longer available for your region, and the connection cannot establish. Other reasons include the corrupt file or accessed by several other members, and the servers cannot handle it.
For all these reasons, the problem is specific to a title of a movie or show, something similar to the Content Not Available Error on HBO. However, the simplest fix to this is to use a VPN service, which allows you to stream movies or shows even if they are restricted or inaccessible in your region.
---
4. VPN Causing Issues Such as Hulu Error 94
If you are by default using a VPN service to stream all the entertainment platforms on your devices, you need to know the issues that come by.
There are several VPN services on the internet that claim to be the best for streaming, gaming, security, and much more. However, most of these do not work and instead cause weird internet-related issues. It is likely that you are using a poor or free VPN service to stream Hulu, and the VPN is using your network as a bridge for other users and also consuming all the bandwidth.
Free VPNs are also never free; they steal your data and sell to third-party advertisements, have no security protocols, and consume all your bandwidth. But not all VPNs are bad; in our opinion, two of the VPNs work best in all the scenarios – NordVPN and ExpressVPN. To support this, you can read 9+ tests we did on both of these VPN services in our detailed review guide below,
NordVPN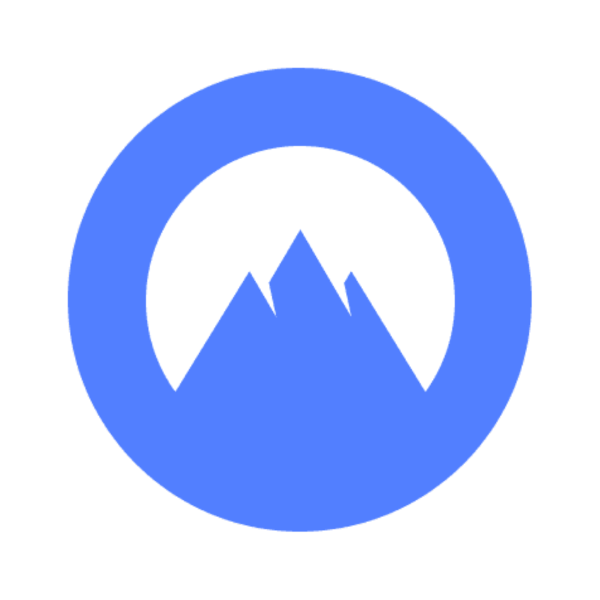 Secure Internet
Strict No-Logs Policy
Use with ease
Multiple devices
Ultra-fast connection
Worldwide access
VPN servers everywhere
P2P Servers
---
ExpressVPN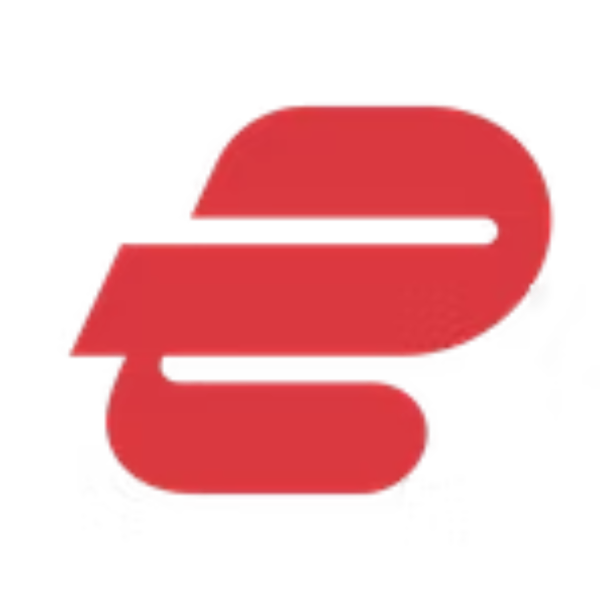 160 VPN Locations
Split tunneling
Kill Switch
Best-in-class encryption
Private DNS on each server
Unblock Streaming websites
Hide IP address
No-log Policy
---
---
5. Is Your Device Supported
Streaming platforms like Hulu run on a set of supported devices that gives you a seamless entertainment experience from couch to public transport. However, most technology nerds try and test it to run on multiple devices and out of which a few might not be supported. Also, other users might want to stream Hulu on devices that are older and might face issues like error 94.
Besides, there are two Hulu apps – the latest app and the classic one. The latest app is perfect for newer devices and gives you a seamless streaming experience. However, to make it possible for users that run older devices, Hulu also kept the classic version of the app.
You can check if your device supports either of the Hulu apps from the supported device list page on Hulu. This list also includes other smart devices like smart tv, streaming sticks, and select models.
---
6. App Data and Cache Issue on Hulu App
Caching issues are prominent and one of the major reasons why the Hulu app is unable to load your content or show an error 94. Now, the cache issue is more common when the app is abruptly closed a few times, the cache data is corrupted, or even when you are switching between VPNs or internet connection channels.
For android and iPhone devices, you can check our how-to guide from the below list,
For other devices such as a web applications like Google Chrome, Safari on Mac, and Samsung smart tv, check the below guide.
How to Clear Hulu Cache on Google Chrome
Open the "Google Chrome" browser and click on the three-dot menu.
Now tap on the "Settings" option and navigate to "Privacy and Security" from the left-pane menu.
Select the "Clear browsing data" option and select all the cache options.
Log in to your Hulu account again and check if you are able to play the Hulu title that you desire to watch.
Also read: 12 Best Chrome Flags for Android Devices that You Must Use
How to Clear Hulu Cache on Safari Mac
Open the "Safari" browser on your Mac computer or MacBook.
Navigate to the "Preferences" option by hovering your mouse pointer on "Safari" from the top toolbar and then selecting "Preferences."
Now, head to the "Privacy" tab and click on the "Manage website data" option.
Select "Hulu" from the list and tap on the "Remove" button to delete all the cache, cookies, local storage, and other stored data.
Try playing your desired Hulu title and check if you are still facing the error 94.
Also read: How to Change the Default Browser on a Mac Computer
How to Clear Hulu Cache Data on Samsung Smart TV
Turn on your Samsung smart tv and navigate to the quick settings (the gear icon).
Here, you will find the "TV Device Manager" option; click on it.
You can now find options to clear running apps and memory boost to remove the buggy data and improve CPU performance.
Click on "Clean Now" and wait for a few seconds.
Also read: Fix: Paramount Plus Not Working on Samsung Smart TV
Clearing the app data and cache on your device should help you with solving the Hulu error 94. However, if you are still facing the loading error issue with your Hulu, try clearing the account cache too. Let's look at it closely in the following section.
---
7. Clear Hulu Account Cache Data
Account cache is often not discussed as a solution to errors as the system and technologies have improved to tackle this. However, not all platforms and entertainment channels use such technologies, and you might face issues with account cache leading to errors like Hulu error 94.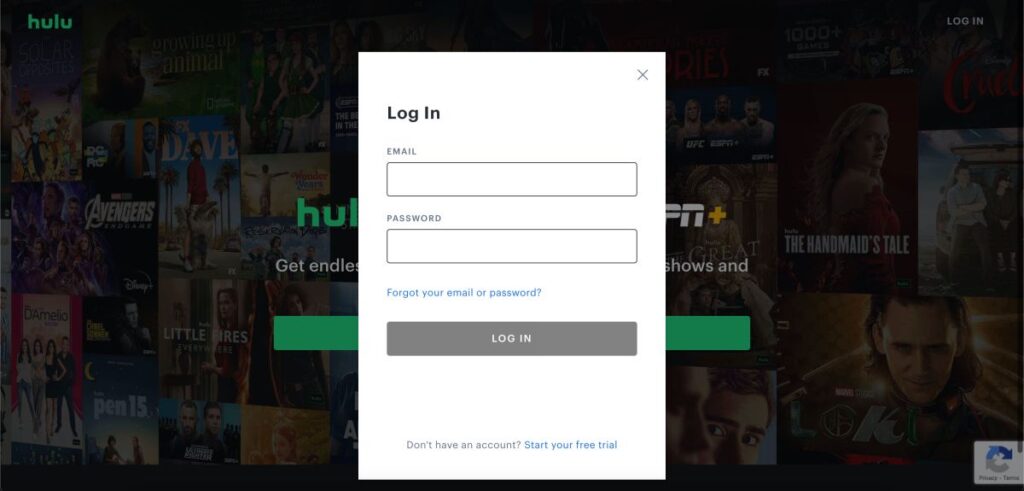 Most commonly, this cache issue is when you change the account credentials, such as the account password on one device, while the change is not reflected on the other devices. In such a case, when you perform operations like using VPN, subscription upgrade, and even making major account changes, it might take longer to see the changes.
During this time, temporary data of your account is collected by the device and used the same for login authentication; however, sometimes, this data might not be replaced with the new account changes and not validate you as a subscribed user. However, the fix to this problem is not so complicated and only requires you to log out and re-login to your account. This should help you solve the Hulu error 94 on your device if the problem is caused by the account cache.
Also read: How to Watch HBO Max on LG Smart TV Without App
---
8. Update your Hulu App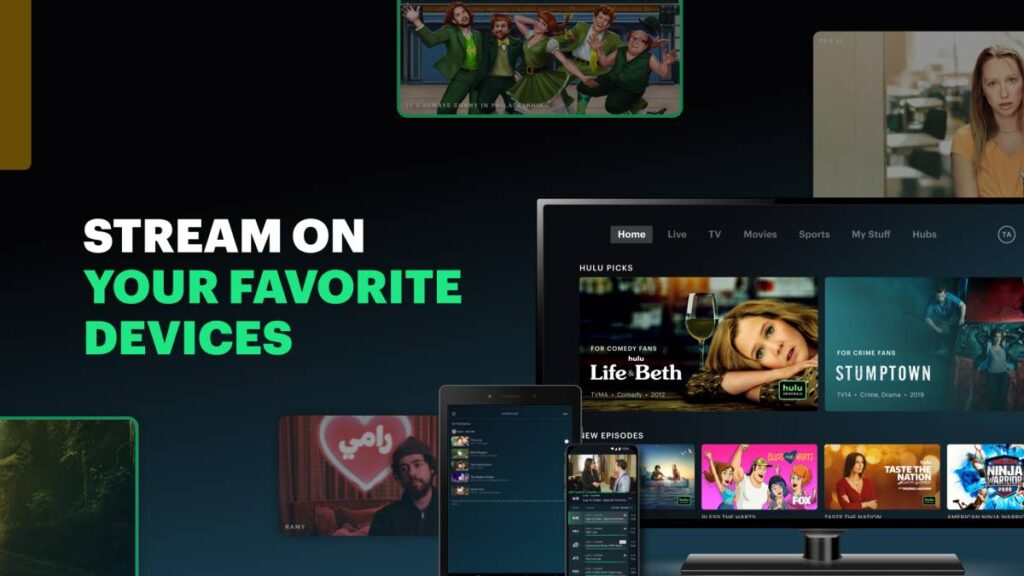 Updating your Hulu app is one of the best things to do as developers often release solved bugs and solutions to known issues. When you don't update the app, the older versions of the app might face certain issues as the code on the server being updated and changed, and the communication is disturbed. Moreover, the older version features might cause a problem with the newer code.
For more common devices like Android and iPhone, you can directly update the app from App Store and Play Store. On other devices, you can navigate to their app store, search for the app, and then click on the "Update" button to update the app.
---
9. Run a Power Cycle to Fix Hulu Error 94
Running a power cycle helps you refresh your app connected to the server and start a fresh and new one. But what is a power cycle?
The power cycle is all about restarting your devices, connections, routers, and power source to completely restart the connection.
To run a power cycle on any of your devices, here are the steps you can follow,
Power off all your devices on which you are streaming Hulu movies and tv shows.
Turn off internet connections such as routers, modems, mobile data, WiFi boosters and extenders, and more.
Unplug your devices from the power source.
Now, wait for a few minutes till the devices are completely turned off, and then restart them all together to start afresh.
Running a power cycle is one of the best and recommended solutions for most errors with apps and devices. You can also try this when you are facing issues with other apps and devices that you use in your everyday life.
Also read: Your Android Phone is Charging Slow? Here is What We Did to Solve it
---
10. Use a Streaming Device or Stick
Streaming devices and sticks help you give a seamless entertainment experience from 400+ apps. This is the best option to stream movies and tv shows on your smart tv, especially when you are facing a Hulu error like error 94.
Besides, the streaming devices are perfect when your smart tv does not support the Hulu app or has an issue with it. An additional reason to get a streaming device or stick is most entertainment apps support these streaming devices and give you a 4k quality video.
Google Chromecast 3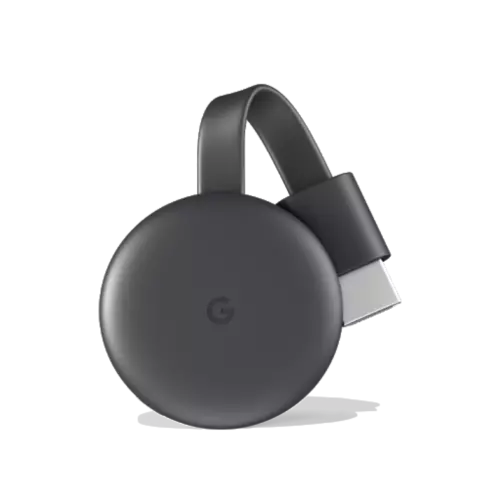 ---
Amazon Firestick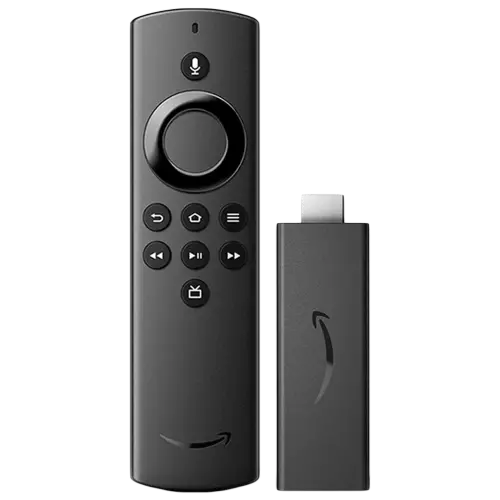 ---
Roku Stick 4K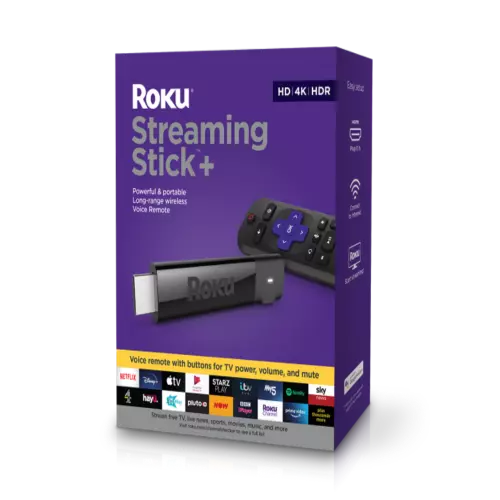 ---
Note: You still need to subscribe to the standard plans of the platforms like Hulu to stream it with streaming devices and sticks.
Also read: How to Stream Netflix on Discord with Friends?
---
11. Report the Issue to the Hulu Support Team
One of the last things you can do after trying every solution on the list is to report the issue to Hulu. Sometimes, you cannot solve certain issues with streaming Hulu as you don't really have enough data about the issue. But guess who does? The Hulu support team. When you encounter such errors and issues, a log file is generated, which can be analyzed to understand what's actually causing the issue. Such log files are not accessible to us but to the support team.
So, it is best to contact the support team, and they should be able to solve this issue for you. It is best to describe detailed information about the issue to the support team, and they will precisely look for the Hulu error 94 issue caused on your device.
---
Frequently Asked Questions [FAQs]
How do I fix Hulu error 94 on my Samsung smart TV?
The easiest and best way to fix the Hulu error 94 on your Samsung smart tv is to clear the app cache and run a power cycle.
How to clear the Hulu cache on Samsung smart TV?
To clear the Hulu cache data on Samsung smart TV, Navigate to the settings app, tap on the device manager option, and then click on the "Clean Now" button to clear the app and memory on your Samsung smart TV.
How to check if the Hulu app is supported for your device?
You can check the supported device list to check if your device is supported by Hulu for a seamless entertainment experience.
Before you leave
Get Our Prime Content Delivered to your Inbox for Free!! Join the Ever-Growing Community… Right Now.
Wrapping up: Solving Hulu Error 94 on Any Device
These are the few solutions that I used to fix the Hulu error 94 on my device and found to work. However, if you are still facing the error 94 or have found a new solution, please comment below so we can share it with other readers. If you wish to use a VPN, do check out NordVPN and ExpressVPN, which give you the best features, such as faster streaming and data security.
We hope to have helped you with the Hulu error 94, share this article with other users facing the same issue, and do subscribe to our newsletter below. You can also subscribe to our Telegram channel for much quicker updates on newer posts.
Some Catchy Line to Grab your Attention
Get Our Prime Content Delivered to your Inbox for Free!! Join the Ever-Growing Community… Right Now.