HBO Max is not working on Chromecast? Here are the 10 ways to fix the issue.
Movies, TV shows, and Web series form a major part of the entertainment world; one would not like to miss it if one is an ardent lover. To fulfill the need to binge-watching your favorite series and movies, Warren Entertainment has come up with HBO Max. One app for all your favorite shows and originals that are exclusively available on HBO.
Sometimes, HBO Max may not work as intended on devices like Chromecast, and if you are facing the problem; Worry no more; here are were with 10 Ways to Fix the HBO Max not working on the Chromecast issue. Stay till the end for bonus tips.
Also read: How to Watch HBO Max on LG Smart TV Without App.
10 Ways to Fix HBO Max Not Working on Chromecast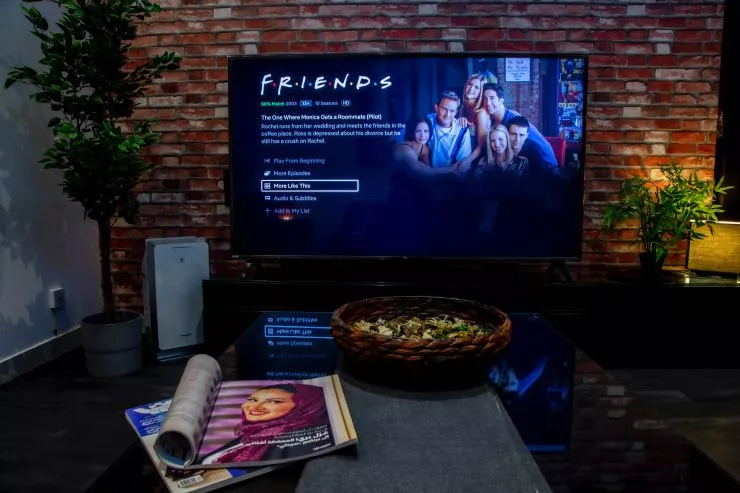 Using Chromecast is a cakewalk experience, Although there are times when the Chromecast stops functioning. Generally, the first and foremost thing is to restart the device and Chromecast and check if there are any updates; Make sure the app is updated to the latest version or reinstall it to make it functional. We usually miss this part and get stuck; this simple thing can make HBO Max not work on Chromecast.
Here are the steps to fix this issue:
1. Correct Login Credentials.
When you are using Chromecast, Make sure that log-in credentials are added in a required manner. Generally, a spelling error or forgetting a password will trouble the user from availing of the service.
Here is how to reset your HBO Max password:
Visit HBO Max using your PC or smartphone.
Now, under the sign in, you can find "Forgot Password" option. Click on it.
Enter your valid email address that is associated with HBO Max and has a valid membership.
Click on the "Forgot password" button.
You will receive the email link to reset your HBO Max password, click on it.
Enter new password, confirm the password and then click on "Save Changes" option.
Your HBO Max password should now be changed.
Try logging in with your new password and check if the HBO Max not working on Chromecast issue persists. If it does, hop to the next solution below.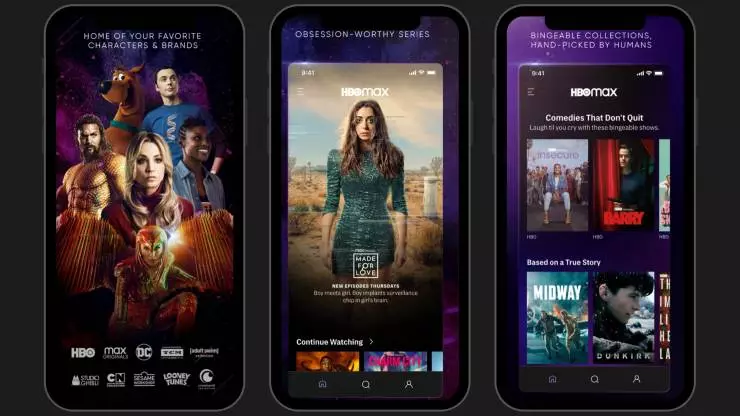 ---
2. Reset Chromecast.
Resetting your Chromecast device should solve the basic buggy and technical problems related to streaming. If you face the HBO Max not working issue on Chromecast, resetting the device should help you solve the error.
To reset your Chromecast device,
Look for the reset button placed alongside the power socket of your Chromecast device up to 25 seconds.
Wait until the power light blinks.
Once the device is reset and connected to your smart TV, you will find the set up page on the screen.
Check if you are able to stream HBO Max on your Chromecast device.
Resetting your Chromecast device should help you fix the minor technical glitches and let you stream platforms like HBO Max seamlessly. If you still have errors, there is a good chance that HBO Max servers are down. But how do you check servers? Check the next solution.
Also read: 9 Ways to Fix Netflix App Not Working on Roku Error.
---
3. Check if the Servers are Down.
Sometimes one of the simple solutions is to check if the servers are up and working. As the platform engages thousands of active visitors, there might be a server breakdown because of the huge inflow. However, the question is How to Check if the servers are up or not?
Here is how to check if HBO Max servers are down –
Go to

Down Detector

website.
In the search bar enter the

HBO Max

URL and click enter.
In a while you can see if the users are facing any HBO Max outrage.
Also read: How to Find, Watch and Download Videos Deleted From YouTube?
---
4. Check the Internet Connection.
A slow internet connection is always trouble when you watch your favorite movies and shows on streaming platforms. A minimum of 1.5 MBPS internet speed is required for streaming Movies, TV shows on platforms like HBO Max. But how do you check if you have a good internet connection?
Here is how to check –
Head to Fast (dot) com (It is an online speed checking tool). You can also alternatively use the Speed by Ookla to test the internet speed.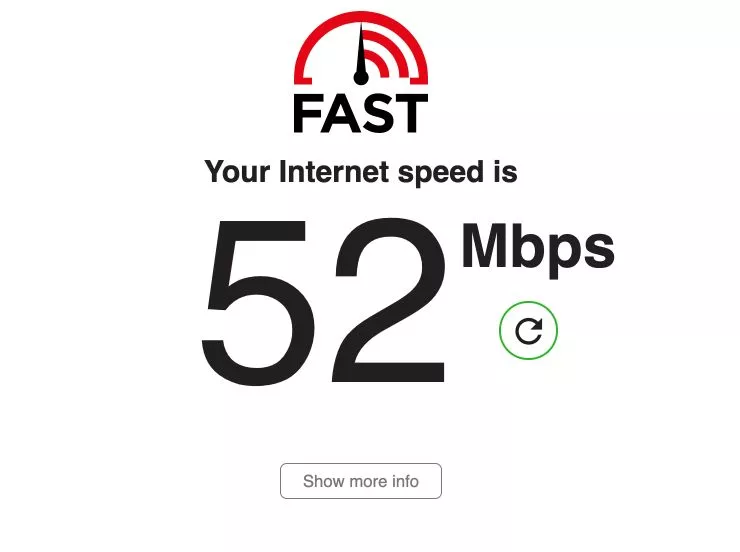 Ensure you get at least 1.5 MBPS of internet speed for smooth streaming HBO Max on your Chromecast device. If you are getting lesser internet speed, it is time to upgrade your subscription to a higher plan.
Still, facing the internet speed issue? The best solutions are:
Contact ISP to check for any issues on their end.
Fixing the internet connection issues should fix your HBO Max not working on the Chromecast issue.
---
5. Clear Chromecast Cache and Data.
For Android Tv users, If you have a built-in Chromecast, try to clear the data; it will help in the smooth functioning of the HBO Max. You can do it by following quick and easy steps:
Go to "Quick Menu" of your TV and press the "Menu button" on the remote.
Navigate to the Apps tab and click on "Show Systems App".
Select "Chromecast Built–In" and then click on "Clear Cache" option.
Lastly, Click on the "ok" button.
Repeat the process to Clear Data on Chromecast.
---
6. Update HBO Max.
Older versions of the app might sometimes be buggy, and if you cannot use HBO Max on your smart TV using Chromecast, the best option is to update the HBO Max on Chromecast.
However, if you are casting the HBO Max from your Android or iOS device directly on your Smart TV or using the Chromecast to cast it, you can update the app on the play and app store.
Check if any updates are available.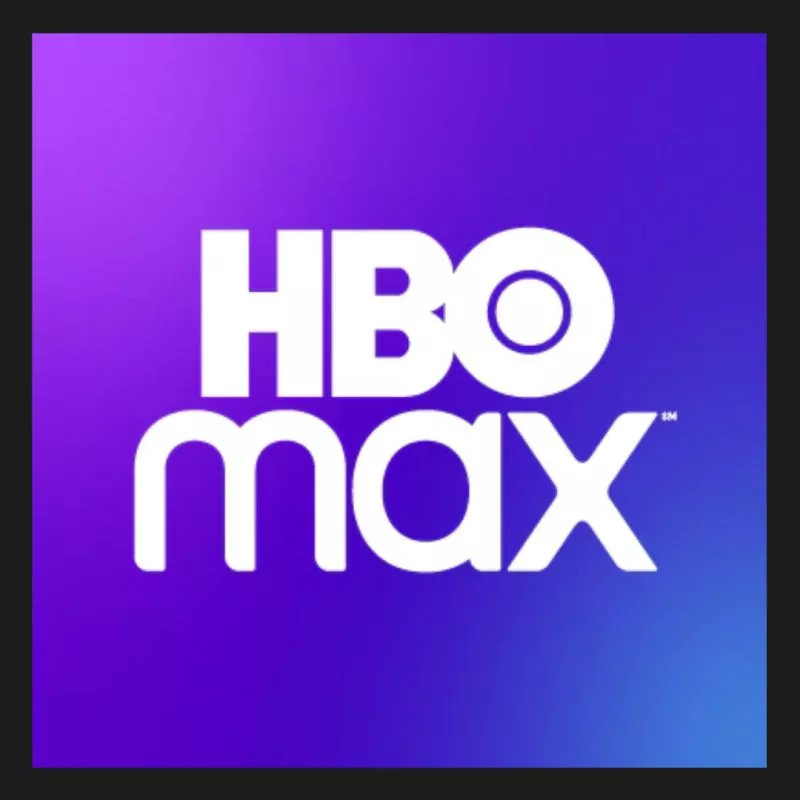 Update HBO Max
HBO Max is a streaming platform that allows the viewers to stream all the TV shows, Movies, and other blockbusters from HBO and more on a single platform.
---
7. Update Chromecast Device.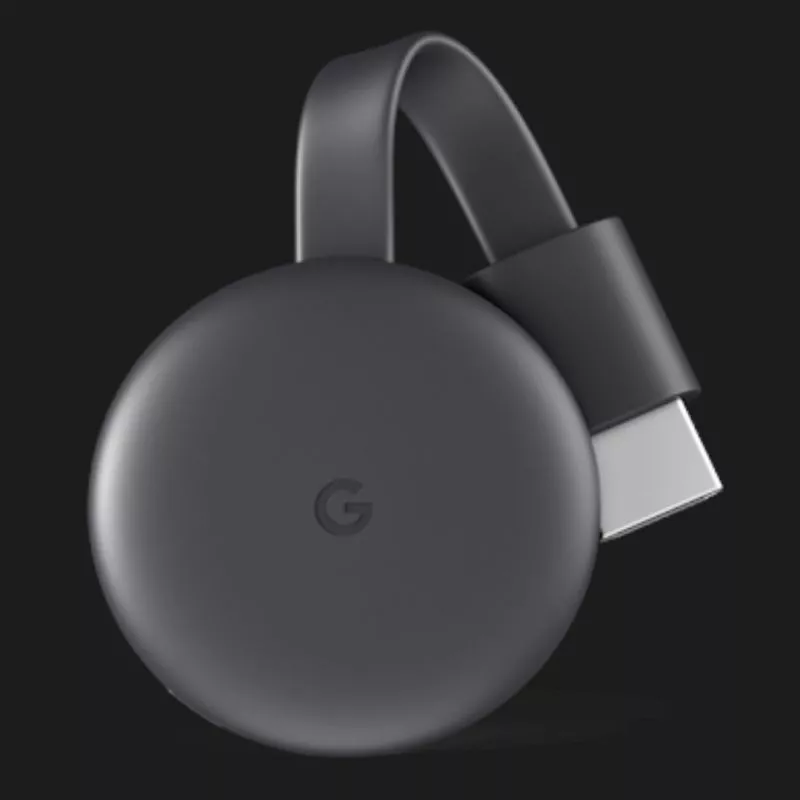 If your Chromecast device is not Updated, the HBO Max might not work, and you will not be able to enjoy the service. To fix the issue, update it to the latest version available.
Follow the below steps to update the Chromecast software –
First connect your Chromecast device to your TV, make sure there is good internet connectivity.
Go to the Streaming device an open "Google Home" apps, Click on "More Options" and open "Settings".
Select the "Reboot" option and then your Chromecast device will automatically install all the latest updates.
---
8. Check if the Devices are on the Same Network or Not.
Similar to AirDrop, Devices are supposed to be on the same network to cast or stream your favorite shows and movies. If your smart TV and Chromecast device are not on the same WiFi network, you will not be able to cast.
Ensure you are connected to the same WiFi network, and if you are having trouble connecting, you can troubleshoot your WiFi network using these steps. Besides, there is a good chance of not getting enough connection when you use poor WiFi routers. Here are some of the best WiFi speed boosters and extenders to improve WiFi connection and speed.
If you are using Ethernet-based WiFi, you can also try changing them to Cat6 or Cat8 cables. If you are unsure which are the best Ethernet cables, you can refer to this article.
---
9. Rename your Chromecast Device.
If your Chromecast has a unique name, then sometimes HBO Max might fail to identify it. Unique symbols in the name also sometimes prevent the streaming service from identifying the device. While naming your Chromecast, make sure that it is free from emojis, exclamation marks, and other redundant symbols; fix it, and you are good to go.
To rename the Chromecast, you can go through the following steps:
Open the Google Home app , make sure that the Chromecast and the device are using the same internet network.
Navigate to the "Devices" tab, you will come across the list of devices, you will also find the Chromecast in the list.
Go to the Chromecast device and rename it.
Click on the "Device Settings" (you will find it in the dropdown Menu).
In the settings there will be the name of the Chromecast device, click on it.
Now you can find the option to rename the Chromecast device, type the new name and click "ok".
The name is now updated and will be visible to the devices.
---
10. Report to the Streaming Platform HBO Max.
If all the above steps do not come to your rescue, the final step is to report the problem to the HBO Max Help Centre. Report the issue at the "Customer Support" section, describe it, and wait until they reply and fix your problem.
The HBO Max help center will guide you further; wait until they respond.
---
How to Cast HBO Max on Google Chromecast
HBO Max can be cast in various ways by using Google Chromecast through PC, Android, and IOS. If you cannot use the App on your Chromecast, you can stream using your Android and iOS device and a PC. But how to screencast HBO Max? Here is the complete guide.
How to Cast HBO Max on Google Chromecast using PC?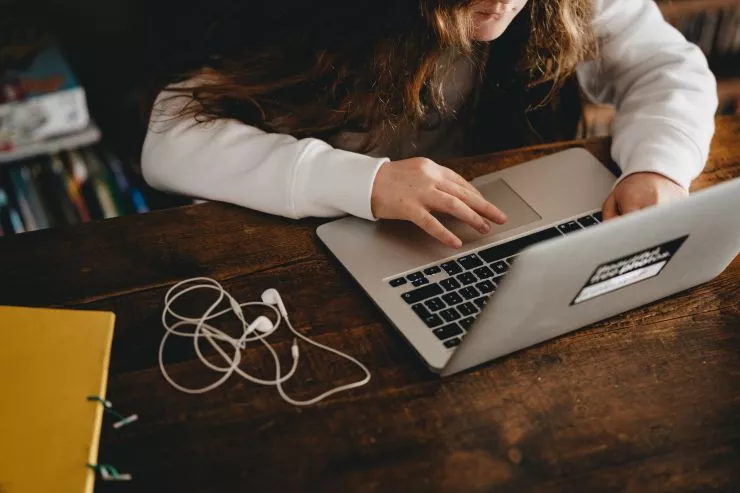 By using the below simple steps, you can easily cast HBO Max on Google Chromecast using PC –
Connect your PC and Chromecast to the same internet or WiFi connection.
On your PC, go to the Chrome Browser and visit

HBO Max

.
Sign in your account or create new account if you are not signed in
Browse for your favorite shows or movies on the HBO Max website and right click on the screen.
Once the video player is enabled, Click on "Cast" option from the video player options.
A Cast pop up will appear, select the Cast tab and then click on Chromecast TV name
You should now be able to stream HBO Max on your smart TV using PC.
How to Cast HBO Max on Google Chromecast? | Android & IOS.
HBO Max is a built-in cast app that helps you cast from your Android or IOS devices. Following are the easy steps to Cast HBO Max on Google Chromecast using Android and iOS devices.
Always remember to connect your device and Chromecast to the same WiFi or internet connection.
Download the HBO Max app on your Android or iOS device.

Sign in using HBO Max credentials, if you do not have account then sign up and log in.

Browser for the movies or shows on the HBO Max

.

Navigate to the top and click on the "Cast" icon.

Choose available Chromecast device from the list and then select it.
You should now be able to stream movies and shows directly on your Smart TV using Google Chromecast and Android or iOS device.
Also read: How to Block Website on iPhone and iPad – Content Restriction on IOS.
---
HBO Max Plans and Pricing.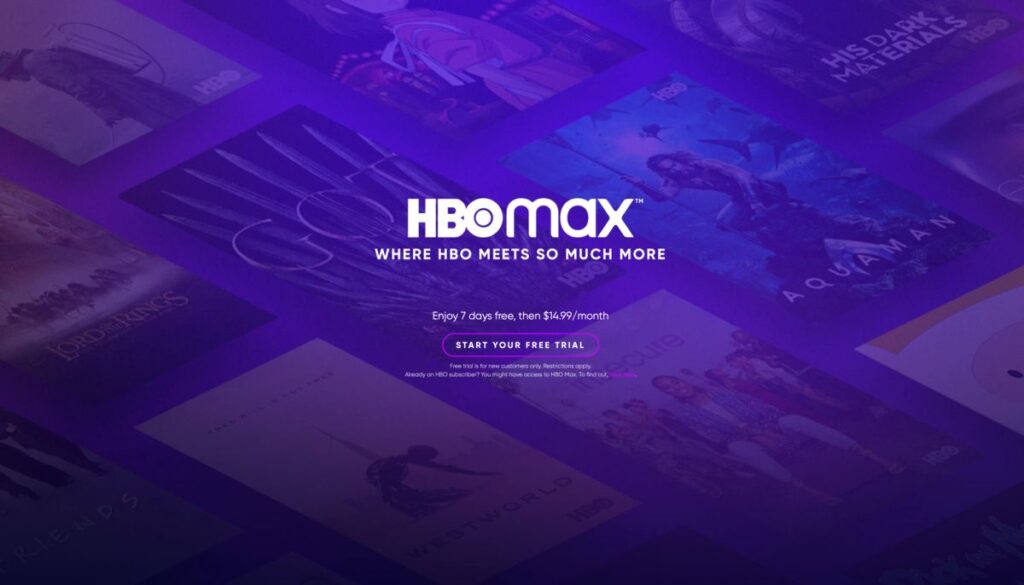 Just like other apps, HBO Max too comes with its pricing. It offers an uninterrupted and smooth flow of entertainment to its subscribers. HBO Max now includes cheaper plans because of the Ad-supported model, thanks to this feature which helps customers to make maximum use of service at a reasonable cost. For a month, the pricing goes like $14.99 without ads and $9.99 with Ads.
With this pricing comes the whole package of entertainment. Cherish your weekends with good stories.
How to Subscribe to HBO Max?
Visit

HBO Max

on your Android, iOS or PC.
Click on Sign in option and if you do not have account choose sign up and create new account option.
Choose the subscription plan according to your requirement (Ad free or with Ads).
Make the payment using Valid Debit Card, Credit Card, or

Apple Pay

(if supported).
Enjoy your streaming shows and movies.
---
Best Chromecast Alternatives.
Google Chromecast is one of the best devices to enjoy streaming content over the platform. It can stream movies and TV shows on a big screen; even presentations can be showcased using this product. The wireless service does all the needful. But there might be times when we might not get the product at our nearest store or online. In this case, We often tend to search for other products when the desired product is not available. Alternatives are always the second option and mood booster when we fall short of the desired one.
The below list provides all the alternatives which one is looking for:
Amazon Fire TV stick 4k
Apple TV 4k
NVIDIA SHIELD TV
Amazon Fire TV cube
Samsung All Share Cast
Xiaomi Mi Box S
All Cast
Pi Cast
TiVo Stream
TeeWee
Now Tv smart stick
Roku Streaming Stick
Best Streaming Devices for Smart TV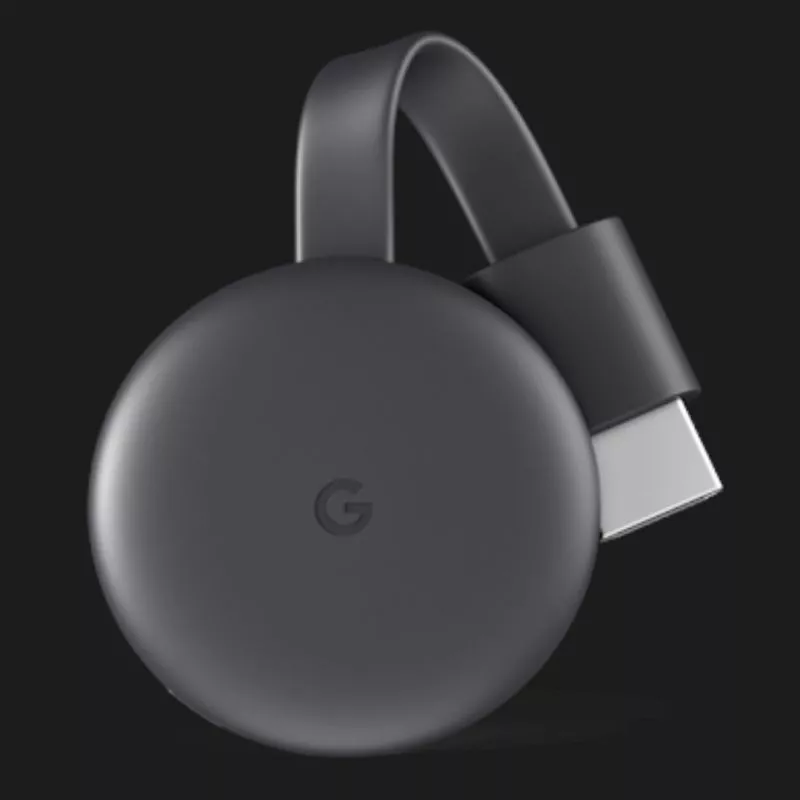 Google Chromecast 3
Upgrade your regular TV to a smart one and break all the barriers and limits. Using Google Chromecast, you can stream Netflix, Disney Plus, Hulu, Prime Video, HBO Max, YouTube, YouTube TV, and over 2000 more apps directly on your TV. The best part? These work even when your Smart TV doesn't support those apps.
A Subscription fee is applicable*.
---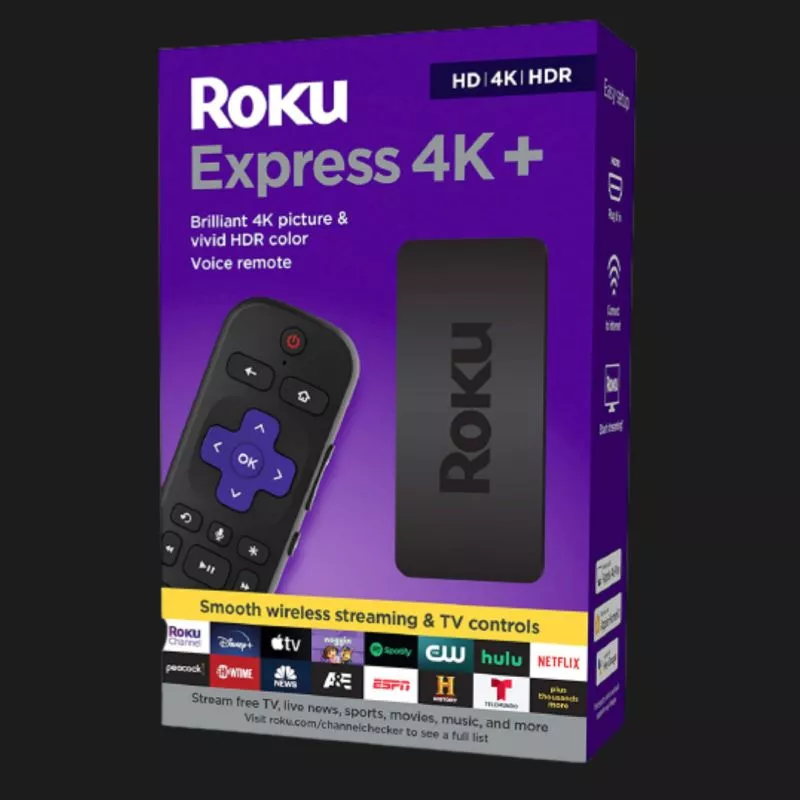 Roku Express 4K+
The old Roku device you use is obsolete, and upgrading to a 4K version can help solve Netflix errors on Roku.
Great for streaming popular channels, originals, shows, and movies, Roku 4K Plus is the perfect up-gradation to your Smart device. Ensure your Smart device supports 4K resolution.
Free movies/shows and live tv up to 150 channels, Buy Roku, and get started.
A Subscription fee is applicable*.
---
Amazon Firestick
With tens and thousands of channels, including Netflix, YouTube, Prime Video, Disney+, Apple TV, and HBO Max, Firestick is a must-have to upgrade your streaming experience.
500,000+ movies and TV episodes with more on Prime Subscription.
A Subscription fee is applicable
---
Where is HBO Max Available?
The streaming platform has been recently launched, and the service is wide-spreading across several countries. Check here out whether it is available for now in your region.
United States
Anguilla
Aruba
Bahamas
Barbados
Barbuda
Belize
Bolivia
Brazil
British Virgin Islands
Cayman Islands
Chile
Colombia
Costa Rica
Curacao
Dominica
Dominica Republic
Ecuador
El Salvador
Grenada
Guatemala
Guyana
Haiti
Honduras
Jamaica
Mexico
Montserrat
Nicaragua
Panama
Peru
Saint Kitts and Nevis
Saint Lucia
St Vincent and the Grenadines
Suriname
Trinidad and Tobago
Turks and Caicos
United States ( Including America Samoa, Guam, the Northern Mariana Islands , Puerto Rico and the U.S. Virgin islands )
Uruguay.
Want to use HBO Max in your country, but it is not yet available? Here is something that might interest you.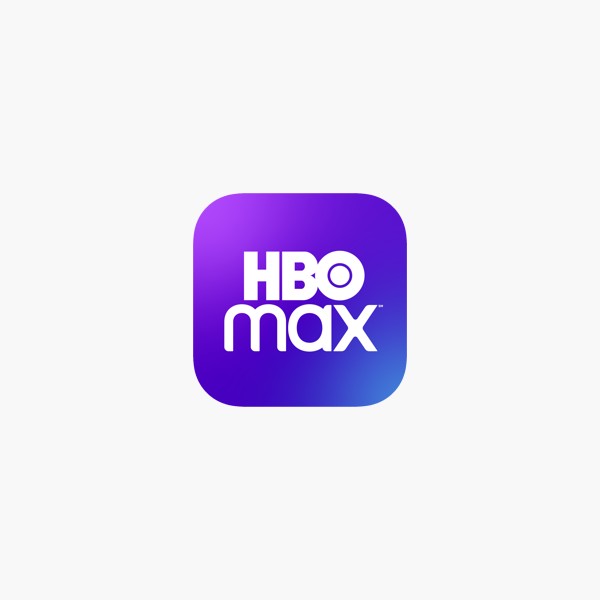 HBO Max on VPN
Want to use the internet securely and stream HBO Max movies and shows in your region seamlessly?
There are no options better than NORDVPN and EXPRESSVPN.
But which is the best for HBO Max? Know it here.
---
Frequently Asked Questions.
Will HBO Max launch in other countries?

HBO Max will be available in more countries later this year. The streaming platform is planning to launch the service in many more countries.
Is it possible to cast HBO Max on Chromecast?

One of the best features of HBO Max is its built-in feature to cast; it is also possible to cast on Chromecast and enjoy the streaming on your Smart TV as it helps to switch from a small screen to the larger one.
Can I cast HBO Max from Phone to TV?

Yes, you can cast HBO Max From your Laptop, PC, or Smartphone to TV, as it is a cast-ready app. Make sure that your device and Chromecast are connected to the same network.
What is the pricing policy of HBO Max?

Now you can enjoy streaming movies, TV shows, and originals on HBO Max by Subscribing to the package. There are two pricing options users can choose from, one with Ads and one without Ads. With Ads, it is for $ 9.99 per month, and Without Ads, it is for $ 14.99.
How to fix HBO Max on Chromecast if it is not working?

There might be several reasons why you cannot enjoy your shows; it might be because of Server issues, the Outdated HBO Max app, internet connectivity issues, and more.
You may also like to read,
Conclusion.
HBO Max is a single streaming platform that offers all the HBO channels. HBO Max may not function even if both the device and Chromecast are not connected to the same WiFi network. To enjoy the shows, movies always check the connectivity. The above solutions will help you fix the HBO Max not working on Chromecast error for hassle-free entertainment and binge.
Are you still facing the HBO Max not working on Chromecast error? Let us know in the comment section, and our team shall look into it.