Fortnite players, are you facing trouble playing your game? Getting error code 91? This is a common connectivity issue and users may face errors like "The party is currently not responding to join requests. Please try again later" or "Party services are currently experiencing technical difficulties". But no issues, here are a few tips to solve "Fortnite Error Code 91" on your PC, PS4, Xbox, Nintendo, or Mobile.
You may also like,
Why You get Fortnite Error Code 91?
There can be several reasons why you might be facing Fortnite Error Code 91; this issue arises due to a connection problem or server-side issues. So, here are a few possible reasons for this error –
1. Fortnite Server Issues
Most of the time, Fortnite Error Code 91 is caused by server issues. If you are facing this error, the possible cause is the servers are down and in this case, all you can do is wait till the problem is resolved.
2. Game Bugs
It is a common problem that apps are not fully bug proof. If you were able to play the game on your gadget earlier before updating the app; there is a possible cause that the latest update might have brought up a new bug. Downgrade your app or update to the next latest version.
3. Connectivity
Internet connection is one of the major problems for errors on your devices. If you are facing wifi connected but no internet issue while you are playing Fortnite, you may encounter Error Code 91 and it is common. You can also replace your Ethernet with high-speed cables and solve the internet connectivity issues.
---
How to Fix Fortnite Error Code 91?
Solving Fortnite Error Code 91 is fixable and you can solve it using simple tips from below. We have discussed earlier how you get this error on your PC, PS4, Mobile, Xbox, or any other device. Below are the general fixes of the Fortnite Error Code 91 –
1. Check if the Fortnite Servers are Down
There are chances that the Fortnite servers are down and you may have to wait till they are up. Usually, these updates are tweeted on the official Twitter handle of Fortnite to let their users know about this problem.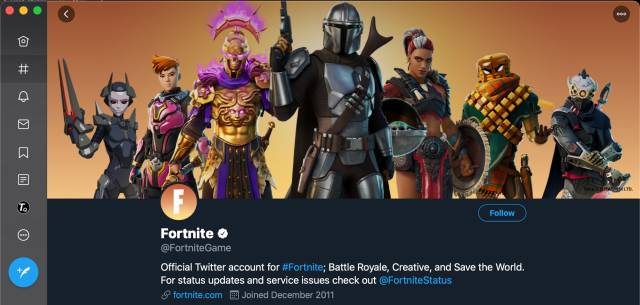 2. Restarting Fortnite App
There are possible chances of bugs that cause Fortnite Error Code 91 and pop up multiple issues. Restart your app and this should solve your problem. But why restart? Restarting helps to load your files and resources that were not able to load earlier.
3. Connectivity
This can be one of the major issues for most of the apps that run on the internet. If you are facing Wi-Fi or no internet connection while playing Fortnite, you might want to run a power cycle on your device and router and this should help.
Restart your network devices and try connecting again. This should solve the Fortnite Error code 91 on your gaming devices because this error is related more to the network than the gaming device.
4. Good Bye Free/Bad VPN
There are a lot of users who fall for free VPN(Turbo VPN) or bad VPN that promise to give you geo-location-based connections. But the bitter truth is "Free VPNs" don't work and all they do is sell your data and use your resources.
Also read: How to Choose a Best VPN App? – The Buying Guide
Turn off any of the VPN configurations that you are using on your network or gaming devices. Other Paid VPN subscriptions such as Express VPN or Nord VPN are the best VPN but may still cause the connectivity issue. So, the best option is not to use a VPN at all.

5. Verify Fortnite Files are Not Corrupted
A lot of PC users have resolved the Fortnite Error Code 91 on their PC using a simple trick. All they did was, verifying if the files are not corrupted using the Epic Games launcher.
Here is how to verify,
Open Epic games launcher on PC.
Click on the Settings menu.
Tap on verify to verify Fortnite game files.
6. Switch to Private Party
Playing Fortnite in Public party can be one of the reasons you might encounter Error code 91. A lot of users have reported this issue to be solved by switching to a private party in the game.
7. Reinstall Fortnite
One of the drastic but working steps is to reinstall Fortnite on your gaming device (PS4, Xbox, PC, Mobile, or Nintendo). This works because it reinstalls each and every other resource that might be corrupted in the earlier installation.
Final Words
This is how easy it is to solve the Fortnite Error Code 91 on your PS4, PC, Nintendo, Xbox, and Mobile. These are general tips and should work to solve the issues. On the other hand, if these still don't work for you, the last resort is to contact Epic games and know if there are any technical issues that are causing this trouble.
You may also like,
---
Subscribe to our newsletter or join the telegram channel for more amazing tech-related content.
Frequently Asked Questions
Why can't I join a Fortnite Party?
This issue can be caused due to server or connection problems. Run a power cycle on your network device or check if the servers are down.
How do I fix Error Code 91 in Fortnite?
1. Check if the servers are down. 2. Restart Fortnite app. 3. Run Power Cycle. 4. Remove VPN. 5. Verify Fortnite Files. 6. Switch to private party. 7. Reinstall Fortnite.
How do I fix fortnite party failed to connect?
Run a power cycle and check if there is a stable network connection. Restart your Internet Router and the gaming device (PS, PC, Xbox, Mobile, Nintendo)