Deleted important text messages and want to recover them now? Here is how you can do it on any Android phone. 
Also read: How to Fix Message Blocking is Active? What Does it Mean?
Long before WhatsApp and Instagram made their way to Android and iOS devices, messaging was and still is the medium of all messaging. From banking messages to medical insurance, we get them all in our smartphone's inbox drive.
But what if you accidentally deleted one of such important messages? Especially on an Android device? Can you recover it, and what will you have to do to never lose any messages in the future in such accidental deletion? Let's try and address most of your questions in this detailed article.
What Happens When you Delete a Message on an Android Device?
One of the most interesting things to happen when you delete a message from your Android inbox is that it is never instantly deleted. The SMS message is still available in the memory blocks of your Android device and is preserved just like cache data. But not exactly cache.
This message is preserved as long as you are not replacing it with newer messages and their data. So, if you deleted a message a long time ago and you wish to recover it now, that's not technically possible unless you have a proper backup. Although, you can avoid adding any new content or files to your Android phone if you still wish to recover those deleted messages and not replace them with newer data.
But why can't you see these deleted messages on your inbox screen? Like the recycle bin for Google Photos from where you can recover deleted images. 
This is because once you delete the text message, it is made hidden and made inaccessible for common users. Most times, users get a lot of promotional and unimportant text messages that usually end up in the trash, and storing them for a long time will only eat the limited storage space. This is the primary reason why there is no trash option for deleted messages on Android phones.
These messages, though for a temporary period, are stored in the memory blocks for two simple reasons; to be recovered by data recovery tools or to be replaced by newer messages and other data.
Also read: How to Check Facebook Messages without the Messenger App
How to Recover Deleted Messages on Android Phones – Two Prominent Methods
Now that we have a brief idea about what happens when you delete a message, can we recover them easily on our Android phones? Do you need to buy data recovery software, or can you restore the deleted messages for free without any geeky efforts?
The answer to all these questions is that there are two ways you can recover deleted messages; using the Google backup option or using a data recovery tool. However, both of the options come with conditions.
If you wish to restore messages from Google backup, you actually need to have a backup first, and if you haven't created one, you won't be able to restore with this method. Besides, restoring messages from Google backup involves resetting your device, where you will lose the current data, so if you plan to go ahead with this method, be sure to take a proper backup of the current data for restoring later.
On the other hand, the condition with data recovery software is you cannot always get 100% results, and not all deleted messages are restored. This is because data recovery tools access the deleted messages from the memory blocks, and if these blocks are replaced with newer data over a period, it is likely that the message you are looking for is permanently gone.
Let's look at both methods with a step-by-step guide and see how we can recover deleted text messages on Android devices using them.
Also read: How to Schedule WhatsApp Messages on Android & iPhone
Restoring Deleted SMS Messages using a Google One Backup
Open the "Settings" app on your Android phone and navigate to the "System" option.
Under the "System," you can find "Reset Options," which allows you to factory reset your device (Erase your device). Tap on it to view all the options.
Click on "Erase all data (factory reset)" to wipe out your Android device completely.
Once the device is reset, enter the email id of the account with the Google Drive/Google One Backup with the deleted message to restore it on your Android device.
Ensure to select the "SMS Restore" option, or you will have to repeat the entire process.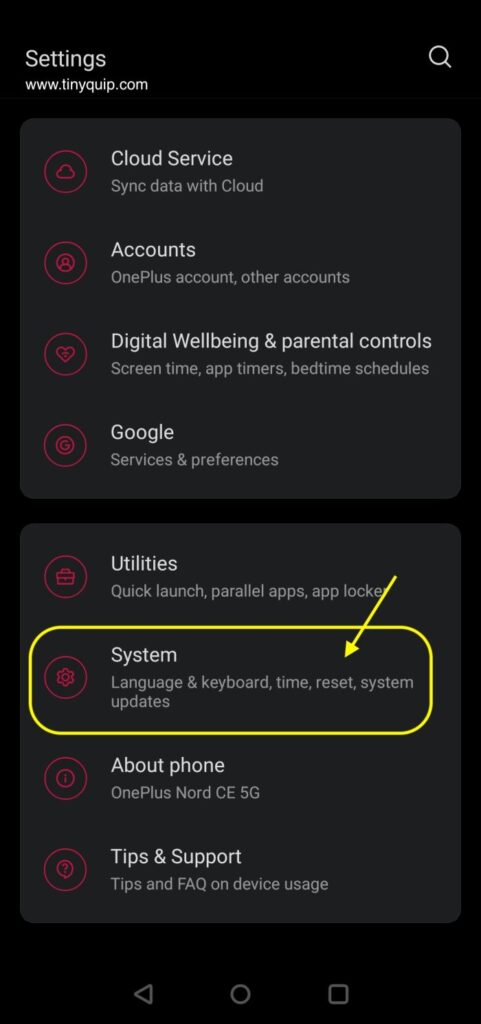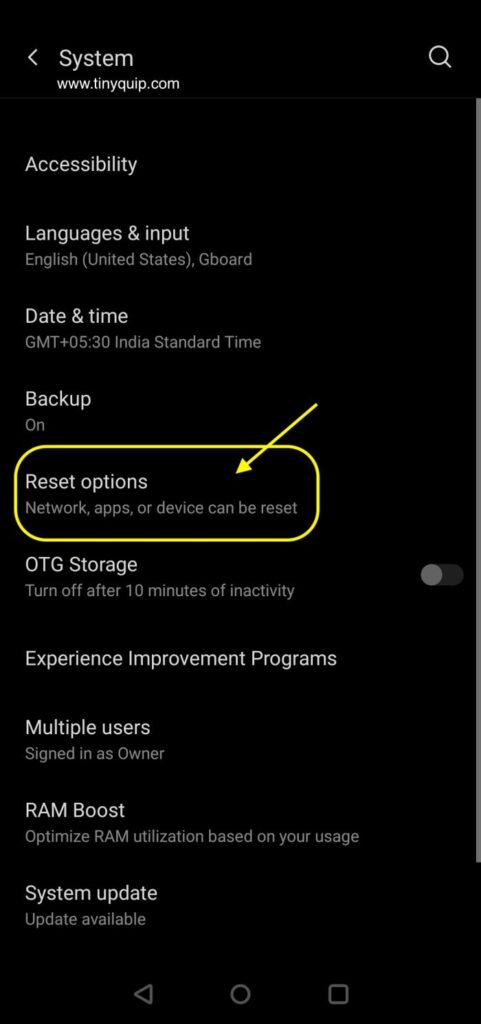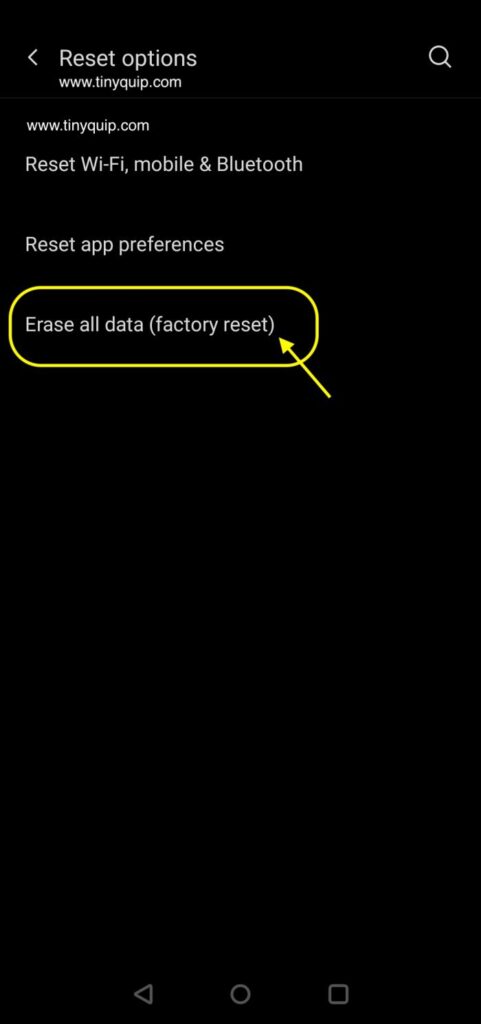 ⚠️ Note:
Erasing your data/factory reset your device will wipe out all the content from your phone and leave it to the default version. Do not attempt this accidentally without a backup or if you have more important data stored in the current usage.
The entire process is of no use if you don't have a backup file with the deleted message stored in it. Try using the next method.
Also read: How to Send WhatsApp Messages Without Saving Number to Contacts [Guide]
Third-Party Software on a Rescue to Restore your Deleted Messages
One of the things about Android is there are a lot of third-party apps always available to your rescue. For instance, App cleaners, photo resizers, converters, and more. Though most of these don't work and are loaded with adware, only making your Android slower, there are a few apps that actually help you out.
A few of these apps are paid apps, meaning you will either have to make a one-time payment or take a subscription to use it. While a few are free versions with ads and paid ones with a trial subscription. Thankfully, there are a few prominent data recovery tools for recovering deleted SMS messages on Android without many technicalities.
In our research, we came across a few data recovery tools that work, such as Dr. Fone, TenorShare UtlData, and a few others. Using such software is pretty simple. Let's walk through the process.
Plug your Android device with a genuine cable and open the data recovery software. Make sure your device is visible and detected in the software. Now, tap on the recover option and select "Text messages," you can also select other data such as photos and videos, documents, and other files that you have accidentally deleted. Now, tap on the "recover button," and after a few minutes of the process, you can find all the recovered items on the screen.
⚠️ Note:
Not all the data are recovered, as such tools can only retrieve what they can access from the memory blocks. Also, a lot of them pose to be genuine and end up landing malware on your PC. To tackle this, always download software from the official website and have antimalware software downloaded on your PC.
How to Never Lose Deleted Messages on Android Phones
Now that we know so much is involved in restoring the deleted messages, why not be cautious to never fall into this? There are a few things you can do that help you never lose deleted messages ever on your Android phones, such as backing up to Google One.
Let's look into this to help you keep your messages on a safer block.
Always Backup your Messages on Google
Open the "Settings" app on your Android phone and navigate to the "System" menu.
Under the "System" menu, you will find the "Backup" option, tap on it, and you will be able to find all the backup-related options.
Enable the "Backup by Google One" option and ensure you are using a correct and accessible email account for the backing-up process. If you have multiple Gmail accounts on your Android phone, you will find an option to choose which email account you would like to create a backup. For this, you will have to enable the "multiple users" option and add the email accounts.
Once you enable the backup option, your Android device will start backing up app details, sync-enabled photos and videos, SMS messages, call history, and device settings.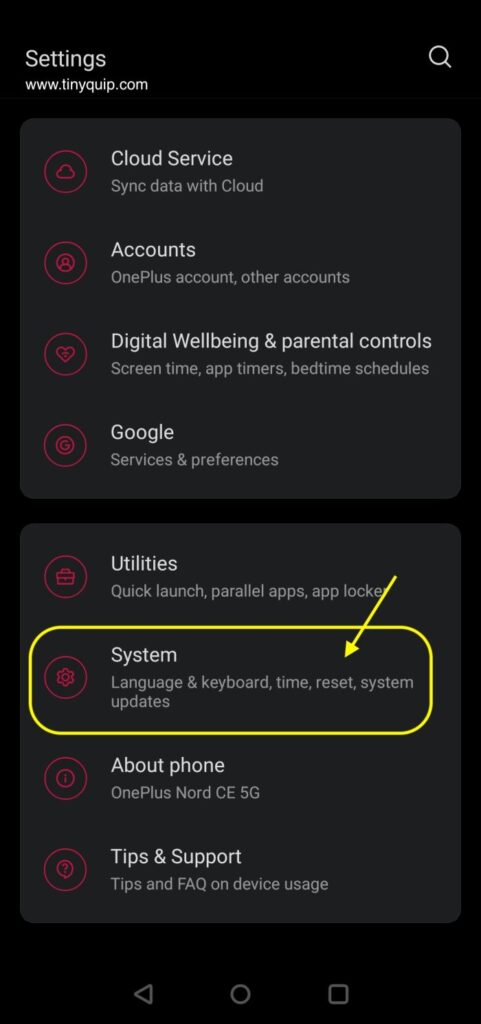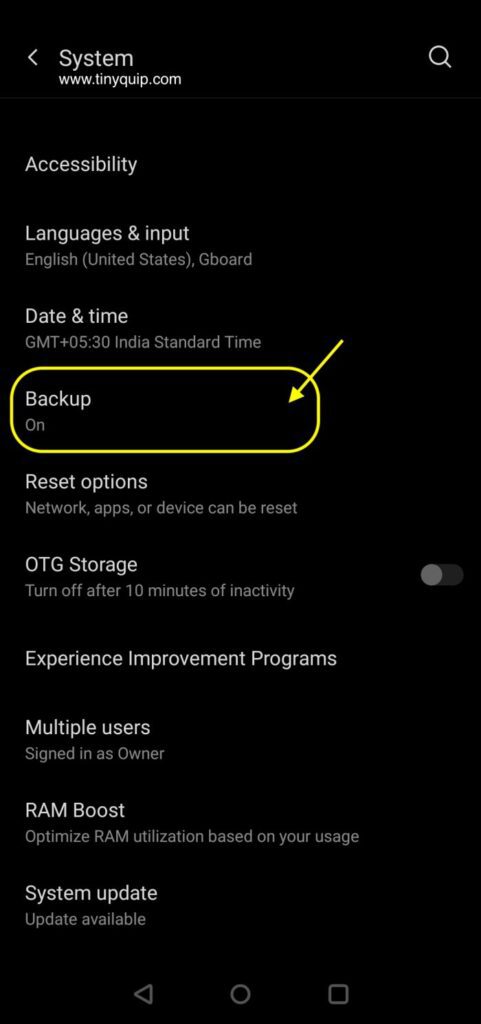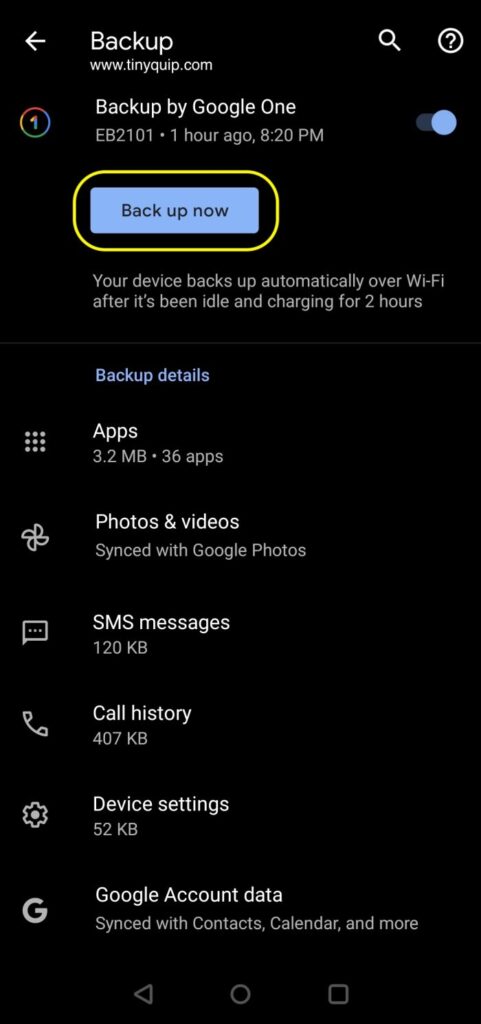 One of the other things you can do is be a little cautious and instead of clearing messages altogether on your Android phones, archive them instead. Archiving messages do not delete them; instead, move them to a hidden folder from where you can always access these messages and continue with your chatting thread.
Also read: The 7 Best Pushbullet Alternatives That You Must Try
Frequently Asked Questions [FAQs]
Can I restore deleted messages from an Android device?
You can restore deleted messages using third-party software tools such as Dr. Fone, TenoreShare UtlData, and a few others. If you have a Google One backup, you can reset your Android device and then use the email to restore it.
Where are deleted messages stored on Android devices?
Deleted messages are stored in the memory block of the internal storage of your Android device. These messages are hidden and inaccessible and are waiting to be replaced with newer data. 
Are deleted messages gone forever?
Deleted messages do not vanish instantly; the data is stored in the memory block until replaced by newer messages.
Before you leave…
Get Our Prime Content Delivered to your Inbox for Free!! Join the Ever-Growing Community… Right Now.
Wrapping up: Restoring Deleted Text/SMS Messages on Android
There are only two prominent ways to restore deleted messages on Android: One is to restore using the backup and the second one is to use third-party software such as Dr. Fone, TenoreShare UtlData, and a few others.
It is always best to backup your Android device on "Google One" at frequent intervals and if you ever accidentally delete messages, use a data recovery tool without any delay before the messages are replaced.
If you have any more ideas on how to recover deleted text messages on Android phones, do let us know in the comment section. Also, show us quick support by sharing this article with your friends and family and on social media.
Some Catchy Line to Grab your Attention
Get Our Prime Content Delivered to your Inbox for Free!! Join the Ever-Growing Community… Right Now.