Netflix is one of the globally top streaming services, and people love the content hosted on Netflix. Now, the streaming service also offers lower prices and flexible mobile-only plans that make it more affordable. But we all need a break, right? Be it for study, traveling, focusing on a job/business, or just don't want to Netflix and Chill anymore. So, the best thing you can do is cancel your Netflix subscription for the time being. But how to cancel Netflix? What are the refund options? And do you get to resume your playback and other interests when you resume your subscription? Let's discuss it all in this handy guide.
Also Read: How to Watch Netflix with Friends on Android and iOS Device
How to Cancel Netflix Subscription
Canceling your Netflix membership subscription is easy; you can follow the steps below,
To start the cancellation process, first, visit the Netflix website and log into your account using your email and password.
Once you're logged in, look for the account settings. This is usually located at the top right corner of the screen.
You can here find a "cancel membership button" under the "Membership and Billing" section.
Continue with entering your password, answering a few questions, and tapping on the "Finish Cancellation" to cancel your account.
You can always resume your membership by logging into your account, and your current membership will be valid till the billing period ends. If you have subscribed to Netflix using other methods, such as Google Play or iTunes, or want to use the Netflix app to cancel your subscription, you can follow the steps in our below section.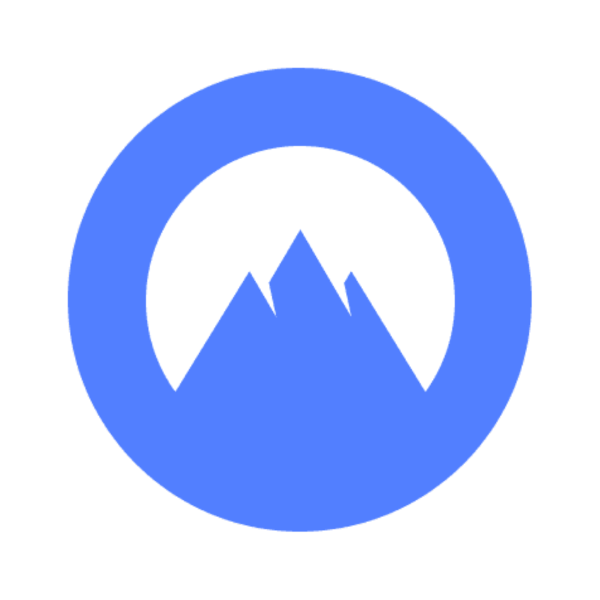 Get NordVPN
A no-log policy with independent audits
Fast servers for seamless streaming
Security such as 256-AES encryption and secure channel for transmission.
Added privacy protocols
P2P servers and torrenting
Streaming without geolocation restrictions
Heavy discounts
---
How to Cancel your Netflix Subscription using the Netflix App on Android and iPhone/iPad
To cancel your Netflix subscription using the Netflix app on your Android or iOS devices, you need to ensure you have the correct password, an updated app version, and a good internet connection.
Here are the steps to Cancel Netflix using the Netflix App,
Open the Netflix App on your Android or iPhone device where you have already logged in with your account.
Tap on the "Profile" icon from the right-top of your screen and then select "Account" from the available options.
Scroll down, and here you can find an option to "Cancel your Membership."
Netflix will confirm your cancellation and will require you to enter your Netflix password to go ahead with the cancellation.
This method works when you have subscribed to Netflix using the official website or the app. However, if you have subscribed to Netflix using your Google account subscription, the steps for canceling Netflix will be different.
Also Read: How to Delete Netflix Watch History | Android, IOS, PC
---
How to Cancel Netflix using Your Google Subscriptions
To cancel Netflix using your Google subscriptions, here are the steps to follow,
Launch "Google Play Store" on your Android phone or tablet. Ensure it is the same account used to subscribe to Netflix.
Tap on the "Profile" icon from the upper right corner of your Google account. Here, you can access your account settings, switch between accounts or sign out of the current device.
From the available options, tap on the "Payments and Subscriptions" option and then tap on the "Subscription."
Here, if you have subscribed to Netflix using your Google account, you will find Netflix listed under the subscriptions. Tap on it to view all the options, and then choose "Cancel" to cancel your Netflix subscription.
Confirm your cancellation with the steps shown on your screen, and your Netflix account will be canceled.
If you have subscribed to Netflix using your Google account, these steps are handy, even if you are using an iPhone. All you need to do is open your Google account and services and find the "Payments and Subscription" options and then cancel your Netflix account.
However, if you have subscribed to Netflix using iTunes, the steps will differ, and you can only cancel Netflix using your Apple account. Let me tell you more about it.
---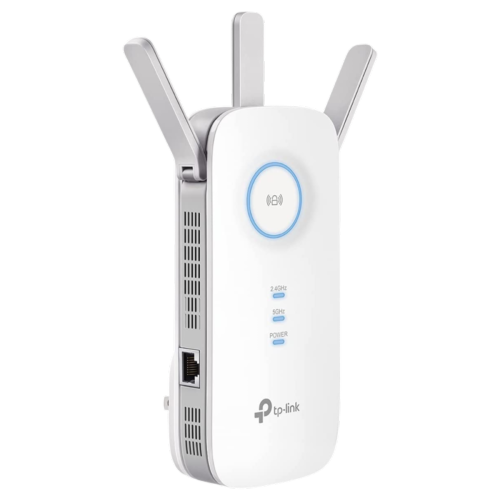 You Might Need this,
No one likes their entertainment interrupted, and definitely not that loading screen. One of the best things to do is upgrade your ethernet cable to Cat-8 and get a WiFi speed booster or extender to enhance your WiFi speed. No more connection drops.
Here are some best options to buy,
---
How to Cancel Netflix Subscription on iTunes
To cancel a Netflix subscription on iTunes, here are the simplest steps to follow,
Open the "Settings" app on your iPhone or iPad.
Tap on your Apple ID; it is the option with a circular profile picture and your name and Apple ID along with it. This will open the Apple ID menu.
Choose "Subscriptions" from the Apple ID menu; this is where you can find all your subscriptions.
Tap on Netflix and then continue with canceling your account. If you cannot find Netflix under subscriptions, it is likely a different Apple ID, or you haven't subscribed using iTunes.
Confirm your cancelation, and Netflix will cancel your account associated with iTunes.
Also Read: Netflix Cannot Play Title? Here are Solutions to Solve the Error
---
Netflix Alternatives | Some Other Best Streaming Options for Your Entertainment
While Netflix is a popular streaming service, at times, you might get bored with the same options and want to stream something else. This is where you can look for better-streaming services such as HBO Max, Paramount Plus, Disney Plus, BET, or even better, Amazon Prime Video. All these streaming services offer a wide network of television, live streaming, web shows, and movies from multiple channels, which makes them even better.
1. HBO Max | Warner Bros and Discovery Global Streaming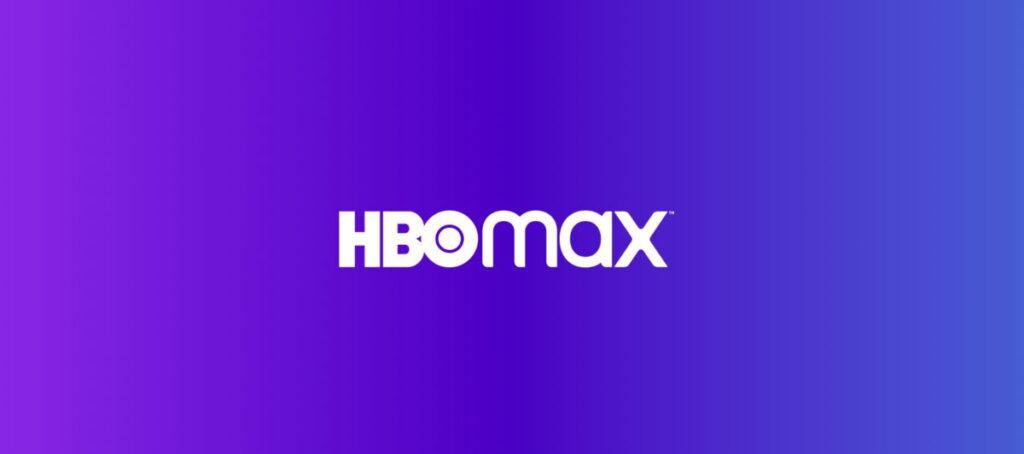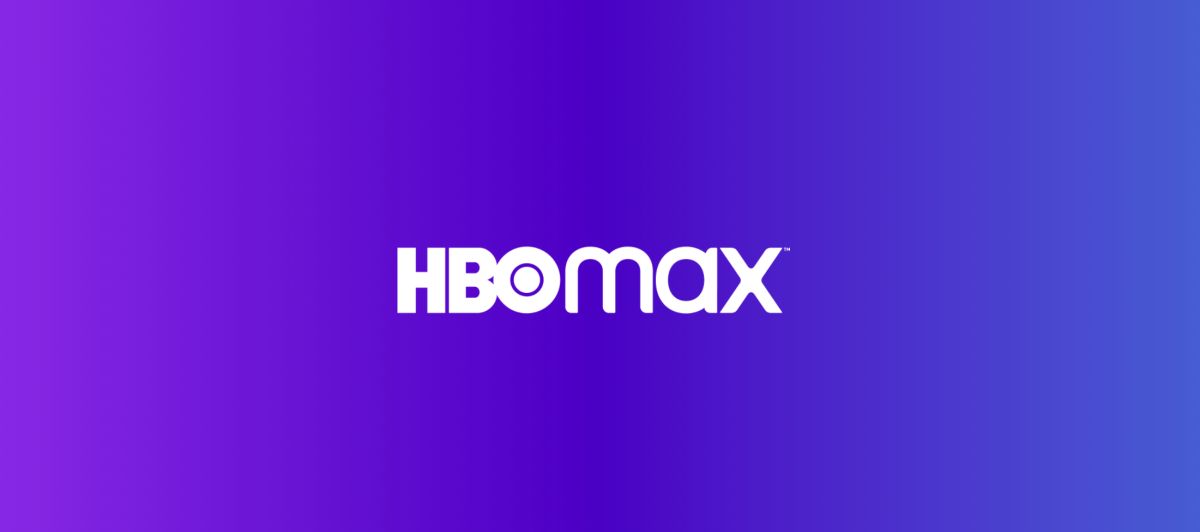 HBO Max is a division of Warner Bros and Discovery Global streaming, offering a wide variety of popular movies and shows. The platform also introduces "Max," a better version of this streaming service with multiple plans that support your streaming budget.
HBO Max has two plans; Ad-supported and Ad-free. Unlike Netflix, you still get to see Ads even after paying for the channel, and if you wish to get rid of the Ads, you will have to subscribe to a higher plan. The ad-supported plan costs $10/Mo with HD viewing and three screens, and there are no offline downloads to watch later. At the same time, the Ad-free plan costs you $16/Mo with 4K Ultra HD, 30 offline downloads, and three screens.
Max has three plans and accommodates more titles in their watch library. In my opinion, it's an upgraded version of HBO Max but with an extra plan to make it budget-friendly and new titles from other channels for distributed streaming. The first plan is $10/Mo; this is Ad-supported, with two screens and an HD streaming plan, a lot similar to HBO Max. The second plan is $16/mo; it is an Ad-free plan with two screens, HD streaming, and 30 offline downloads. The last and final plan is the $20 plan which allows streaming on four screens, 100 downloads, and 4K Ultra HD entertainment.
You can read more on HBO Max from our dedicated and helpful guides.
---
2. Paramount Plus | Viacom CBS & More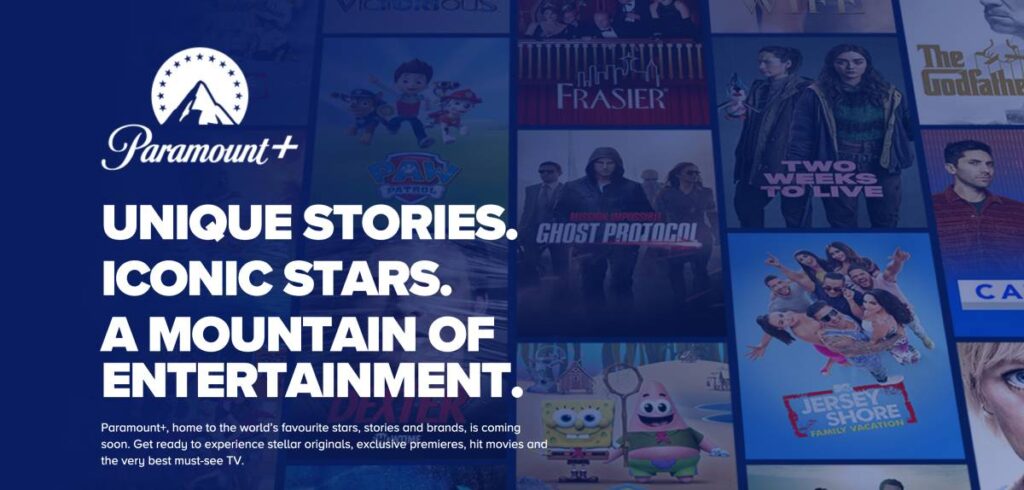 Paramount Plus is an entertainment hub that users love, with 30,000+ movies and tv shows. It is a single platform to watch your favorite movies and shows from various other ViacomCBS media such as BET, CBS, and more.
A perfect alternative to Netflix, Paramount Plus is the biggest entertainment hub. Although, users are a little unhappy with a recent surge in plans and pricing of this streaming platform. Paramount Plus has two plans and pricing; a $5.99/Mo plan and an $11.99/Mo plan, and both of these are designed per your entertainment convenience.
The $11.99/Mo is a premium, Ad-free plan that supports streaming tens of thousands of episodes and movies, NFL and CBS championships, 24/7 live news, and offline downloads. It is a popular plan also for the ad-free streaming service, but you will still find some ads on live tv and a few shows.
On the contrary, the $5.99/Mo plan has limited ads, no CBS local live station, and no option for downloading the episodes offline. It is a budget option and does not offer you full fledge use of the streaming service.
You can read more on Paramount Plus from our helpful and dedicated guides.
---
3. BET (Black Entertainment Television)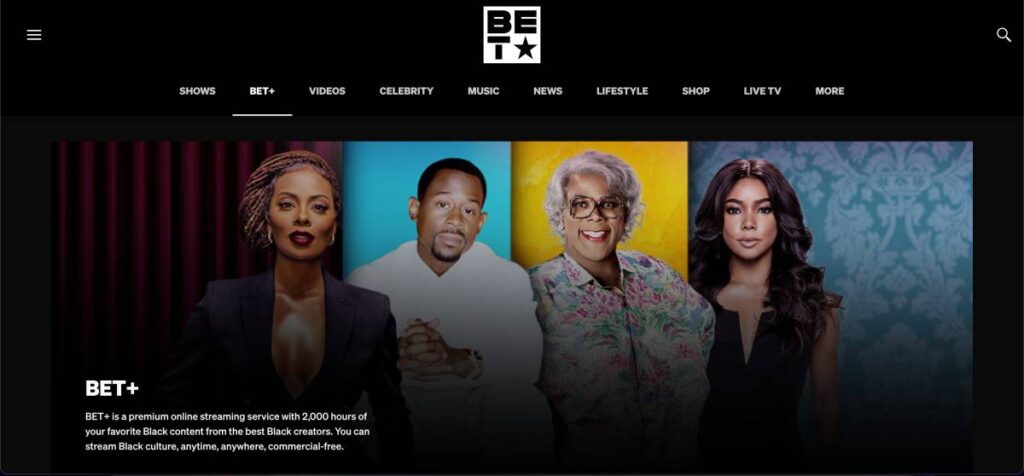 BET (Black Entertainment Television) is an American pay television channel targeting African American audiences. Popular among the people in the United States, Canada, and France, BET has been a center of attention for streaming popular and controversial programs. More than 85% of American households watch BET channels on their TV, and to get access to it, you first need to activate BET Plus on your device with a valid subscription.
BET Plus has two subscription options; essential and premium plans. The essential plan costs $5.99/mo (plus tax) and is an ad-supported platform with limited ads and access to the BET library. The premium plan costs $9.99/mo with an ad-free experience and access to the wide BET library. You can save up to 20% on both essential and annual plans when you opt for annual billing, and BET offers a 7-day free trial before the billing period starts.
You can read more on BET Plus from our helpful and dedicated guides.
---
Does Netflix Offer Refunds?
Have you been in one of those situations when you wondered, I will cancel Netflix next month and totally forgot about it? Only to realize later that the billing period has come to an end, and your card has been charged again. Does Netflix offer refunds?
Well, no. Not really. At least, as per my knowledge. If there is a way to get a refund, do let us all know in the comment section.
Netflix does not offer refunds, and if you choose to cancel Netflix before the billing period ends, you can still use the service uninterrupted till your billing month or period completes. This way, you still get to use the Netflix service for what you have paid, and you won't be charged once the billing period ends.
However, if Netflix mistakenly charges you for a new billing period even after you choose to cancel and also get an email about it, you can reach out to their support team with the evidence, and you should be getting a refund. Also, if you have opted for monthly plans or mobile-only plans and Netflix charges you annually instead, you can report it to Netflix support and get your money back.
---
Best Streaming Devices for Netflix, Amazon Prime, HBO and More
Google Chromecast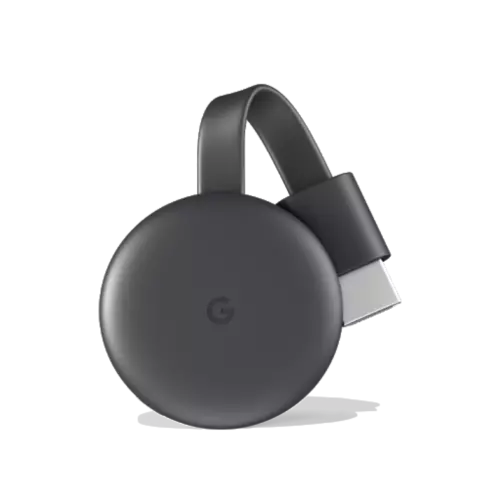 Roku Stick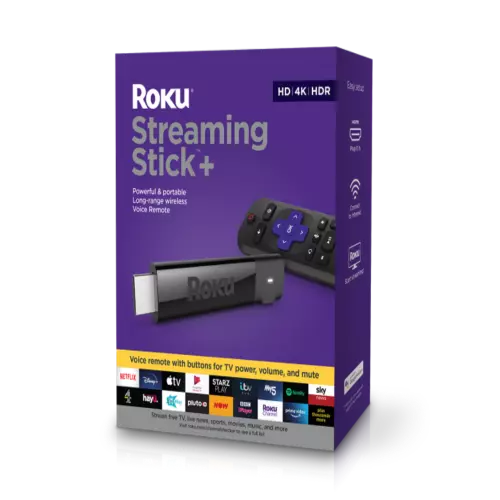 Amazon FireStick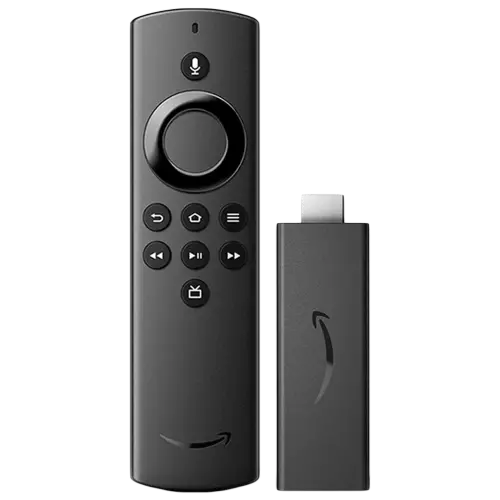 ---
Frequently Asked Questions [FAQs]
Can I cancel my Netflix subscription anytime?
Absolutely! Netflix allows you to cancel whenever you want.
Will I lose access to my content immediately after canceling? 
Your access to content will be restricted after the current billing period ends. If you choose to reactivate your subscription, the access will continue again with the same preferences and content interest.
What happens to my billing information after cancellation? 
Netflix retains your billing information for a short time in case you decide to reactivate your subscription.
Can I get a refund for unused subscription days? 
Netflix's policy doesn't offer refunds for unused days. However, in technical errors or billing mistakes, you can opt for a refund by reaching out to their support team.
Before You Leave
Get Our Prime Content Delivered to your Inbox for Free!! Join the Ever-Growing Community… Right Now.
Give this article a quick share,
You might also want to read,
---
Wrapping Up: How to Cancel Netflix Subscription
In this guide, we've covered everything you need to know about canceling your Netflix subscription. Netflix, a global streaming giant, offers a wide range of content that people love. However, there might be times when you want to take a break from binge-watching for various reasons. Whether it's focusing on studies, traveling, work, or simply a change in your entertainment preferences, canceling your Netflix subscription can be a straightforward process.
If you're wondering about refunds, unfortunately, Netflix doesn't typically offer refunds for unused subscription days. Once you cancel, you can still enjoy the service until your current billing period ends. There's no need to worry about losing access prematurely. There are also other better alternatives if you need a change in content or are tired of Netflix and Chill. Some of the best options are HBO Max, Paramount Plus, BET, Disney Plus, Amazon Prime Video, and More.
I hope this guide on How to Cancel Netflix Subscription came in handy to you. If you have any queries, suggestions, or views, do let us know in the comment section. If you like this article, do give this a quick share on your social media handles and do tag us. Also, join our Telegram channel, Facebook page, and Twitter to never miss a quick update.
Some Catchy Line to Grab your Attention
Get Our Prime Content Delivered to your Inbox for Free!! Join the Ever-Growing Community… Right Now.