Most of the men are confused with the gadgets they have in their bathroom cabinet. But there are always useful and one among those is an electric shaver that helps them look handsome and attractive. In this guide, we are exploring some of the best Electric Razor for Men handpicked, tried, and tested by us.
Also read: 15 Best Body Wash For Men To Feel Fresh and Great
Best Electric Razor and Shaver For Men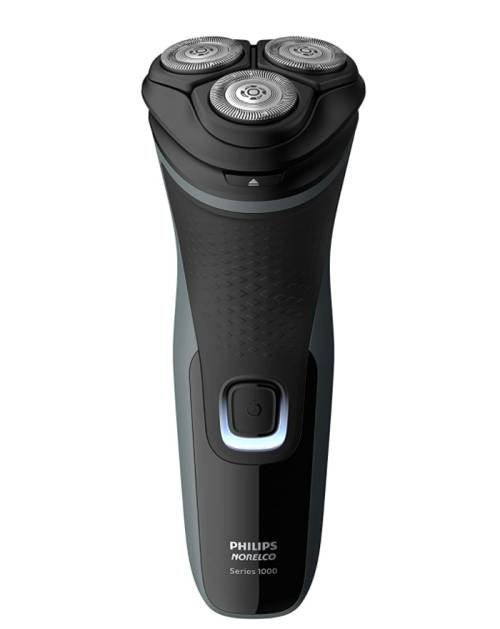 Philips Norelco Shaver 2300 S1211/81 – Inexpensive Electric Shaver For Men
The most bragged and well-loved Philips, have a wide range of electric shavers and razors for men but most of them are expensive.
But topping the list is the inexpensive Amazon deal on Philips Norelco Shaver 2300 S1211/81; which is by far the best electric razor for men.
Features –
Comfort-cut blades:
Gently Cuts hair just above the skin level and has 27 self-sharpening blades.
Convenient Clean Shave:
The shaver head rotates in 4 directions and adjusts accordingly.
Built-in trimmer:
The built-in pop-up trimmer helps you trim the mustache and side-hair.
Battery:
40 minutes of cordless shaving with a battery charge of 8 hours. It allows up to 13 shaves.
---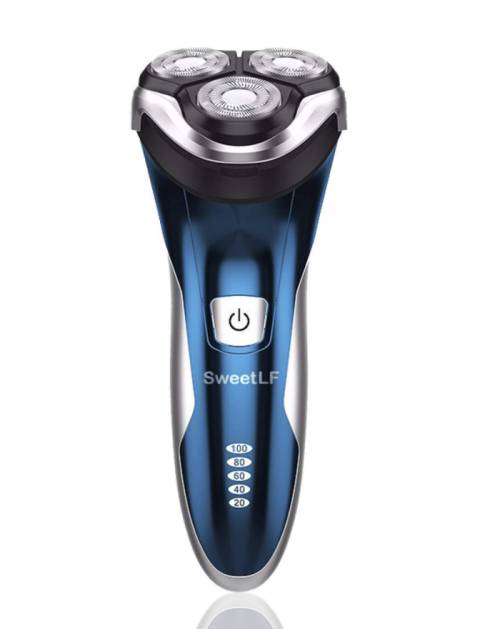 SweetLF Waterproof Electric Shaver For Men (Wet & Dry)
This electric razor for men is breaking the line of showpiece razors that are beautiful but don't work up to expectations.
It is a silver head waterproof electric shaver that can be used for both wet and dry beard. Additionally, this electric shaver is IPX7 waterproof and has a built-in pop-up trimmer for mustache and side hair.
Features –
USB Cordless shaving:
Get up to 120 minutes of shaving (30 Shaves) after charging for the full potential of 1 hour.
Battery Indicator:
5 level battery indicator to display when you are running out of charge.
Adjustable head:
A four head adjustable head to give a close shave to sensitive skin.
Pop-up Trimmer:
Additional pop-up trimmer and one-touch pen to trim mustache and side hair.
Waterproof Trimmer:
A wet and dry waterproof electric shaver that works on tough beard and sensitive skin. IPX7 certified.
---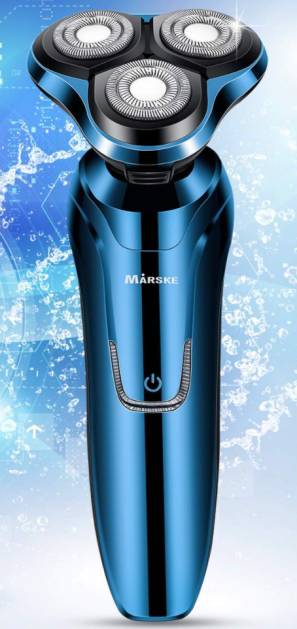 Marske Electric Shaver for Men – Cordless & Inexpensive
A perfect electric shaver for men that works best for home use and has a great set of attachments. It is perfect for sensitive skin and tough beard. Additionally, it is one of the inexpensive cordless trimmer/shavers on the list.
Features –
Floating Head for Close Shave:
The 3 head rotatory shaver head is great for a close shave and is made of aerospace-grade stainless steel material.
Clipper attachments:
You get three different attachment clippers that allow you a convenient shaving. (3mm, 5mm, 7mm)
Waterproof:
This electric shaver for men is best for the dry and wet beard. It is waterproof and washable under a shower.
USB Charging and battery:
You get an easy 90 minutes of use on 2 hours of charging.
---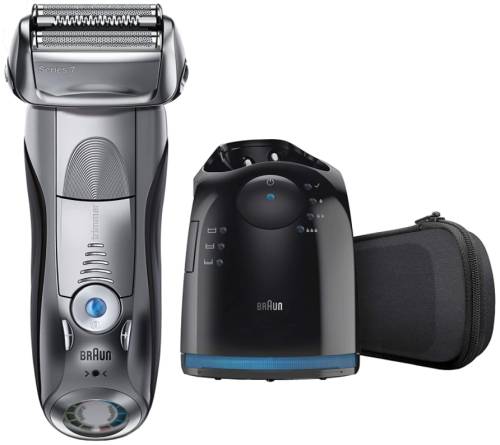 Braun Electric Shaver for Men – Multi-Functional Shaver with Charging Station
Razors and shavers are not the same anymore; they are much more advance and multi-functional now. One such best electric shaver for men is Braun Electric Shaver with a charging station.
Features –
Advance technology:
The advanced supersonic technology automatically increases power while you cut tough beard and intense areas.
Active lift trimmer:
The active lift trimmer helps you cut the flat hair smoothly without any extra effort.
Charging Station:
The charging station is multi-functional and best. It shows if your trimmer is clean for the next use and how much you need to charge.
Waterproof:
This electric shaver is 100% waterproof and can be used under the shower.
---
Conclusion
These are the best electric razor for men that are perfect for everyday use and are adjustable accordingly. Additionally, these are waterproof and have 4 head rotatable heads.
You may also like,
---
Subscribe to our newsletter or join the telegram channel for more amazing tech related content.
Some Catchy Line to Grab your Attention
Get Our Prime Content Delivered to your Inbox for Free!! Join the Ever-Growing Community… Right Now.