The Internet has become an integral part of our day-to-day life; from ordering food to ordering furniture, finding a taxi to finding a partner; everything now circles around the internet. But how SAFE are you on this internet? The Internet is a powerful way of communicating with each other, but you should be cautious about what information you are sharing. Your personal information belongs to you and no one on the internet owns it except for you.
Why worry about Data Breach?
A data breach is intentionally or unintentionally disclosing of user's personal information such as email id, password, bank account details, other credentials, and sensitive information.
When you register for social media apps or any other services on the internet then you are providing them your information; the user never knows if the data they have provided is stored securely or has been sold out to third-party services.
When this data breach is unintentionally leaked, what exactly happens to your data?
The data can be sold out to third-party services that may be used for their business but most of the time the data is sold on the dark web.
Here is where a bigger problem starts.
Your data can be unethically used for performing illegal operations and you may suffer a big loss. This sensitive data can be used to perform crime on basis of your identity and other criminal activities.
As per a report by selfkey, alone more than 7.9 billion data records have been compromised in 2019. In fact, popular tech giant one plus also suffered a data breach.
we started our concern with insider threats of a data breach in 2020 for you and we encountered predictions from Identity Guard.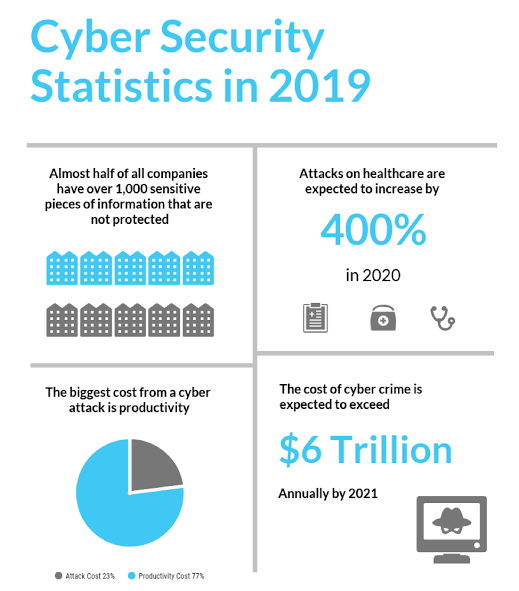 It is important to realize the threat risks are increasing every day. You can take considerable steps and reduce the risks. The risk to your health data may increase by 400% and over half of the companies in the world which have your sensitive data are not protected.
Also read: [Ultimate Guide] How To Choose Best Phones For Gaming
Can you avoid data breach?
Not exactly, you cannot individually stop anyone from breaching your data which is stored in a storage cluster present elsewhere in the world.
The service providers have to take care of this using proper software and tools. Again the probability of unintentional data breach depends on the type of storage services.
If your data is stored in a private storage service then you can to an extent be relieved free of an unethical leak of data but if it is stored in public storage service then there are high chances of a data breach.
Make sure you change your credentials in a frequent time period and avoid registering third-party services such as Facebook games that ask for user permissions. In those cases, the probability of data breach may reduce.
Also read: Best Password Managers
How to know if you are suffering from a data breach?
Data is the new oil and it is important to realize if your data has been leaked. Here are tools to know if you are suffering from a data breach.
1. Have I been pwned
Have I been pwned is a web-based tool which let you know if your data has been compromised on the internet?
Open have I been pwned website and type your email address. Click on the Pwned button and it quickly displays if your email address has been compromised.
The results show detailed information about the data breach and how many of the users are facing the data breach. If your email has not been compromised then you are good to go.
I personally love using "have I been pwned" and recommend to most of my close people. It is important that you take considerable steps in protecting your account once you know it has been breached.
Also with this web tool, you can be notified automatically if you are suffering from a data breach. This tool is compatible with both desktop and mobile versions and much friendlier than other tools on the internet.
2. whatismyipaddress
This is again a web-based tool that does a lot on the internet. It provides information about your IP address and provides a number of tools. Out of those many tools, we have a breach check tool that can be used to check if your email account has been compromised and which of the services have leaked your information.
This information is in a detailed format and you can know how many users other than you were compromised by that particular service. The detailed information also tells you when the data was breached and was it sold. If the data was sold then where it was sold? Complete information about the breach is given to you such as what all data was leaked such as email, password, bank details, and others.
3. Firefox Monitor
Firefox browser which is one of the famous browsers has its own monitor and scanner. The web interface is quite simple and sophisticated. You just have to enter your email address and click the scan button.
If your data is compromised then you can find it in results with complete information about the data. The monitoring also alerts you if there is a data breach if you opt for the service.
There are a lot of security tips available on the same web page through which you can secure your account and be relieved.
Also read: How to Permanently Delete TikTok Account?
What steps do I take after the data breach?
The first and foremost thing you need to do is change your credentials and then lookout for a detailed report on the data leakage. If the data has been intentionally leaked then you should definitely delete your account and look for alternate service providers.
Make sure you regularly keep changing your credentials such as password and unlock pin.
Enable two-factor authentication each time so that you know if your data is leaked and some else is trying to use it.
Avoid opting for unknown third part services and avoid using the same password everywhere. In this way even if the data is breached for a single web service then it won't affect other web services of yours.
---
Subscribe to our newsletter or join the telegram channel for more amazing tech related content.
You may also like,
Some Catchy Line to Grab your Attention
Get Our Prime Content Delivered to your Inbox for Free!! Join the Ever-Growing Community… Right Now.