Google is all set to release the developer preview for the upcoming Android version, Android 12, and we are excited to test it out. The first developer release will only be available on the selected pixel devices and installed on Android emulators. Here is everything we know and how to download the Android 12 beta update on your device.
Android 12 beta users will get a stable release by August (Expected), and probably by June or September, the updates will start rolling out for all the devices.
Also read: Google's New Policy Change for Drive, Photos & Email – June 1, 2021
What is New in Android 12?
Google's Android 12, as per the first update, will be more developer-centric. Last year we saw some effective changes toward the features such as calling, notifications, and messaging. This year, it is expected to have features centric towards better security, speed, and performance.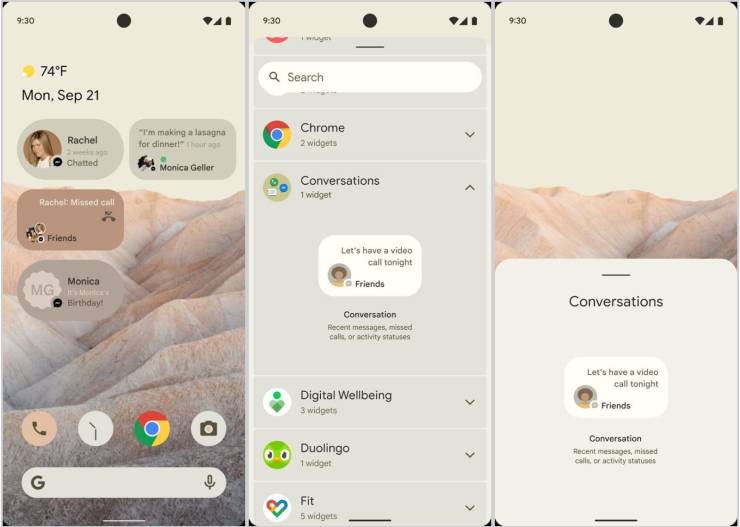 With the confirmed update from Google, this year's Android update focuses on how Google can improve Android device's speed and security. Google is testing performances on how to get better high-quality images with smaller file sizes, and you can also find some major changes in Notifications.
Other confirmed features include some of the best consumer experiences; one of such is haptic audio. The haptic audio feature syncs your phone's vibrator motor with the app audio to give you better gaming experiences. The biggest change you can see is the change in UI which will be more visible in the later beta stages. We don't like the opaque UI, but that can be fixed with the dark theme.
Also read: 9 Best WiFi Range Extender and Internet Signal Boosters
Expect faster notifications and speed this year which clearly hints towards the welcome of 5G. More devices will soon roll out the 5G feature, and Google wants to match the speed on older devices to fill the gap. However, there are many more to come.
We are sure of the developer-centric updates; you can find Google's Android 12 the best feast for developers this year; they will have a lot to test in performance and speed and not just the apps and UI.
New Media Formats on Android 12
Google wants Android to support more media formats in older devices before rolling out important features such as 5G. One such media format is HVEC. Earlier, Android allowed the shoot of HVEC videos on their phones, but these were not playable on other apps. But with a new transcoding layer in Android 12, you will be able to seamlessly play such formats on other apps.
We already mentioned Android 12 supporting the Haptic audio, but there is more. Android 12 will also support spatial audio support MPEG-H and optimized up to 24 channels of audio.
Also read: Best AV Receivers For Music and Home Entertainment with Dolby Atmos
AVI Format to Rule out JPGs in Android 12
Google looks more interested in normalizing the AVI format and ruling out JPGs on their Android devices with the latest Android 12. The AV1 image format supports better compression than JPG and does not give poor pixelation of images.
Netflix and Google have been looking to implement the AV1 format for quite a time; Netflix has big-time support for this format. Both the companies have loved using this format for a few years now.
Also read: How to Watch Netflix with Friends on Android and IOS Device
However, AVI won't be the default image format on your Android devices, and you don't need to worry about the format mismatch anytime soon. Your Android devices will still support JPG, and it is just the beginning of a new adaptation.
Google Taking a few Classes From Apple?
It is not true that Google is cloning or copying some of Apple's styles. But here is what Google will include in their Android 12 update that is already included in the Apple IOS.
Privacy Alert
Google is copying the IOS 14's privacy alert style in the notification bar. Earlier with Apple's IOS 14 release, users found a new privacy feature that displays an orange or green light in the notification bar when the app uses the camera or microphone. Reportedly, Google's Android 12 also has the same feature with a notification blink that alerts when a camera or Microphone is being used.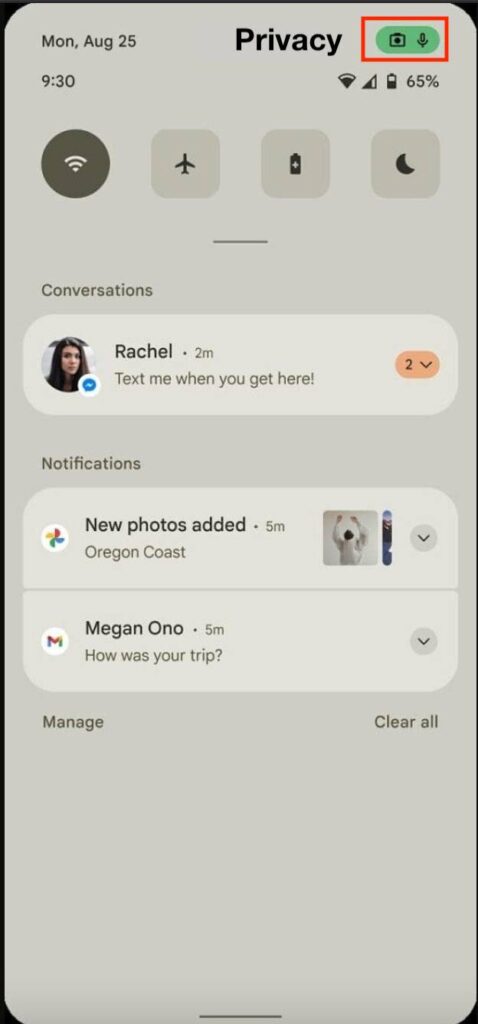 Also read: Orange Dot on iPhone Notification Bar, What is it? Security or Glitch?
The privacy feature is nothing new, and Google has been working on it for almost 2 years. But Apple was the one to implement it first, and it does a great job that way.
Widgets
When Apple recently added the widgets in IOS 14, we thought Google had a better style and usability. But the tables have turned in the Android headquarters, and Google brings similar widgets to their Android 12. We are hoping them to be better than Apple's widgets, but the design remains the same along with the opaque UI.
Where to Download the Android 12 Beta Update?
Android 12 update is only available for the selected Pixel devices and can be downloaded from below. We strongly suggest not to install it on your everyday use cell phones as this the first beta update, and it will have dozens of bugs that may even end up bricking your phone. Install it on any of the spare Pixel devices, or you can also use Android Emulator to install the update.
You need to install the beta update on your Pixel devices manually. Here are some of the ways you can install the Android 12 Beta update –
Not to forget, the first Beta update is only for the Pixel devices, and here is the list of Pixel devices on which the Android 12 beta update can be installed –
Pixel 5, Pixel 4a, Pixel 4a (5G), Pixel 4, Pixel 3a, Pixel 3a XL, Pixel 3, and Pixel 3 XL devices.
Also read: 10 Things to Avoid Getting your Android Device Hacked
Frequently Asked Questions
Which devices will support Android 12 Beta Update Developers Preview?

The following pixel devices will support Android 12 Developer Preview – Pixel 5, Pixel 4a, Pixel 4a (5G), Pixel 4, Pixel 3a, Pixel 3a XL, Pixel 3, and Pixel 3 XL devices.
When will users get stable beta release for Android 12?

Stable beta release for Android 12 is expected by August and updates should roll out for all the devices in June or September of 2021.
How to install Android 12 Beta Update?

You have to download the Android 12 beta update and flash it manually on your Pixel Android device. You can also use Sideload or install Android 12 beta on the Android emulator.
Conclusion
The first beta update of Android 12 is recommended only for the developers, and we do not suggest installing it on your regular mobile driver. With the new updates and changes, we will keep updating this page. You can bookmark this page for future references.
You may also like,
Some Catchy Line to Grab your Attention
Get Our Prime Content Delivered to your Inbox for Free!! Join the Ever-Growing Community… Right Now.