Spotify codes? Is this your first time hearing about it? Think of it as a QR Code for your favorite music, podcast, or even playlist (public). It is one of the clever ways to market your music or podcast, and I will tell you all about it, from creating Spotify codes for your podcast to using them as marketing material in this brief guide.
Hi, I am Ashutosh, a tech enthusiast at Tiny Quip, and this detailed guide is about creating Spotify Codes to share your Spotify podcasts and music.
Spotify codes are one of the recent products or features from Spotify that helps users share podcasts, music, profiles, and playlist through a QR code. No, these QR codes are not the usual ones that you can scan using your iPhone or Android camera; these are special QR codes that can be scanned with the Spotify app itself. Also, you will require to have the latest version of the Spotify app on your device to use this feature.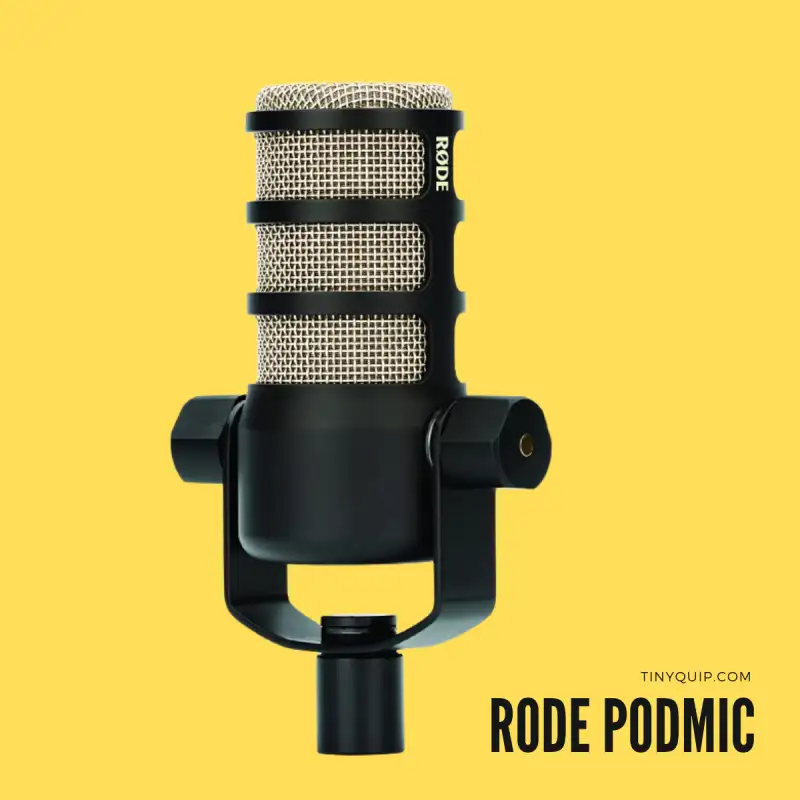 Your Audience is Yawning
Two things can make your audience sleepy while listening to your podcast. One is a boring script, and the second is poor audio.
Here are my favorite 10 best microphones for podcasters that will make you sound-sick professional. And also budget-friendly for beginners and professionals.
Let us discuss how to create Spotify codes for sharing your podcast or music.
Creating Spotify Codes and Scanning them using the Spotify App: Here is the Guide
To create a Spotify QR Code,
Open the Spotify app and look for the podcast, profile, music, or playlist that you wish to share through the Spotify code. If you have multiple songs or podcasts that you wish to share, it is best to create a playlist and share the playlist and then create a Spotify code for it.
Now copy the Spotify URL for this particular podcast show, playlist, profile, or music using the share button.
Head to Spotify Codes website and paste the URL in the given URL field. You don't need to have a Spotify account or log in to your account to use this tool.
Once you paste the URL, tap on the "Get Spotify Code" button, and within a few seconds, Spotify will generate a code for you.
Tweak the code with styles, such as background and bar color, size, and more, and then download the code as an image file.




That's it; you can now share this Spotify code on various social media platforms, print them for offline gifts and surprises, and much more.
How to scan the Spotify codes,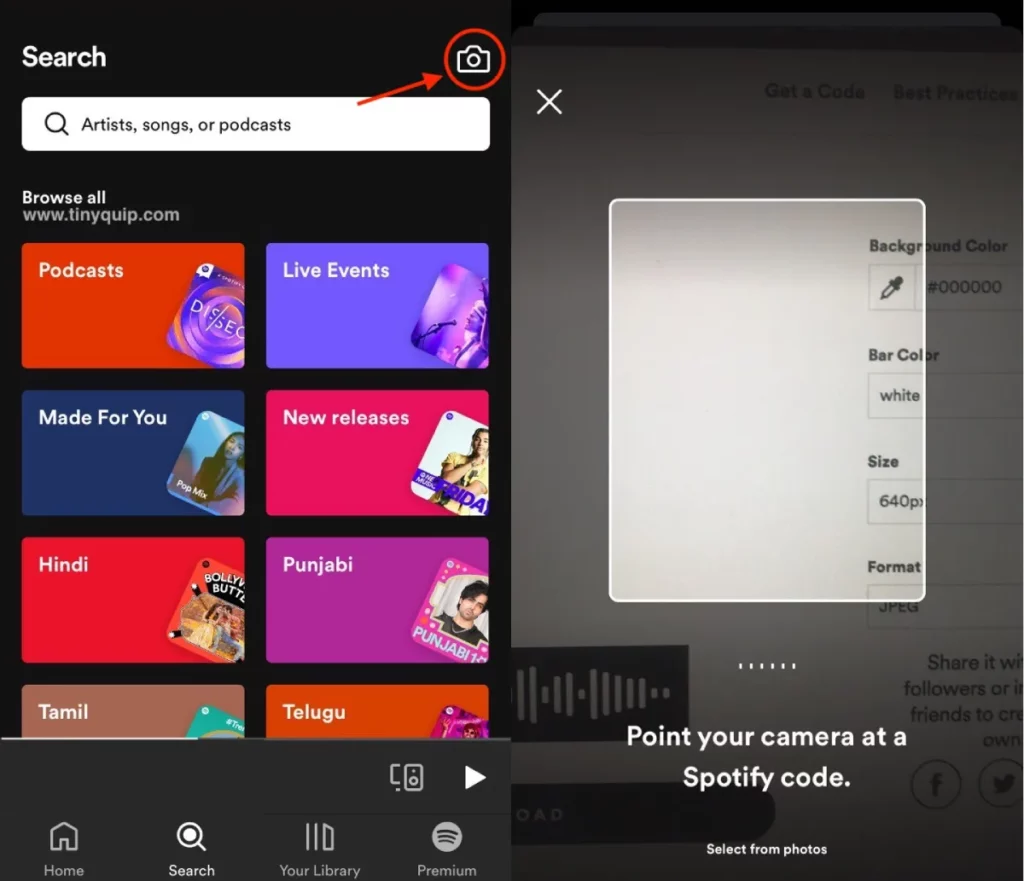 Ensure your Spotify app is updated and launch the Spotify app.
Tap on the search bar from the bottom navigation bar and then click on the "camera" icon from the search bar, as shown in the image.
If you are using this feature for the first time, the app will require access to the camera and will ask permission for it. Allow the app to access the camera.
Now, scan the Spotify Code by placing it under the camera, and within a few seconds, Spotify will open the embedded content within it, such as the podcast show.
---
How to Promote Your Podcasts or Music through Spotify Codes: More Generic Actions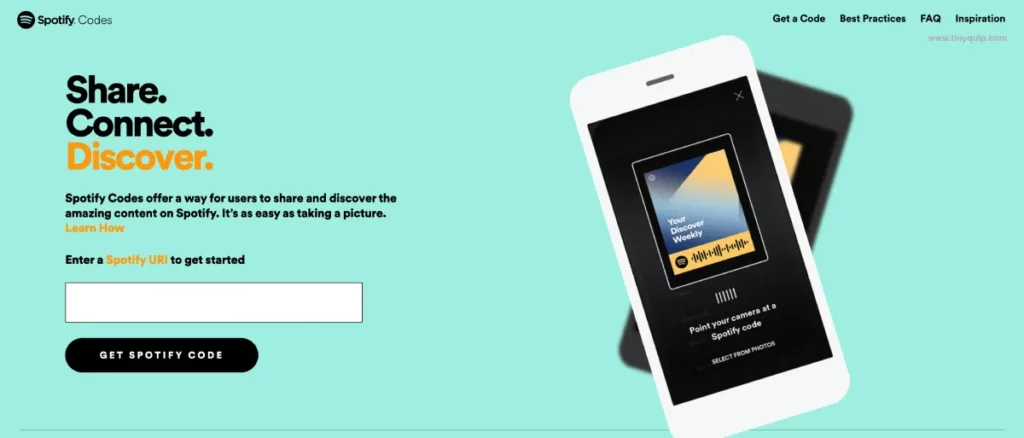 1. For Gifting a Customized Playlist
It's been in the trend, and users love it for anniversaries, birthdays, farewells, and much more. Using the Spotify code, you can create a customized glass plaque gift with your picture and Spotify code to share your favorite music with your favorite person. Something exactly what I found on Amazon the other day.
If you are creating such gifts to share your musical expressions and feelings, the Spotify code works great to put all your music in one place and then share it through such gestures. If you are getting one such from Amazon, the seller will help you customize the Spotify glass plaque and deliver it to you with everything ready.
Also Read: How to Download Spotify Podcasts without a Premium Subscription
2. For Promoting Podcasts and Music on Social Media
Promoting podcasts is one of the biggest challenges; it's the process where you are selling yourself as content to a completely unknown audience. We will definitely have an entire dedicated post on how and where to promote podcasts in the short future. However, to be specific to this article, yes, it is mindblowing to share your podcasts through Spotify codes on social media.
With platforms like Instagram, Twitter, YouTube, or even Facebook, you can make shorter clips of your podcast, and on the clip, you can place your Spotify code. So, users know where exactly to find the particular podcast, and the entire process of accessing the podcast becomes a lot easier.
Now, that's not the only way to promote your podcast or artist's profile or music using Spotify codes; you can get more creative and share the code on different social media post styles and formats.
Also Read: How to Create a Paid Podcast Subscription on Spotify
3. Make it a Badge
I hope I am one of the first few people who have thought about it, but do you remember having badges in school, the ones we used to wear when we were a cultural or sports secretary or some other position? Customizing and creating such a badge is great for offline marketing of your podcast when you visit like events. People can come and scan those badges and directly listen to your music or podcast creation.
Now, if you are going to create a business out of it, do keep our royalties aside every quarter (wink wink). It is one of the great offline marketing techniques for promoting podcasts or music at events or more. You can also print shirts with the Spotify Code on them, and people can just scan them and get going.
And just like the above methods, you can effectively use Spotify Codes to promote your podcast and music. If you have more creative ideas as such, do mention them in the comments, and I will feature the best ones in this guide.
You may also like to read,
---
Frequently Asked Questions on Spotify Codes
What are Spotify codes?
Spotify codes are like QR codes for sharing your favorite music, podcasts, or playlists. They serve as a unique way to share content and can be scanned using the Spotify app.
How do Spotify codes work for marketing podcasts and music?
Spotify codes allow you to share your music or podcast through a scannable QR code. They're a clever marketing tool, enabling easy sharing of content with your audience.
Who can create and scan Spotify codes?
Anyone with the latest version of the Spotify app can create and use Spotify codes.
What's the difference between Spotify codes and regular QR codes?
Spotify codes are unique QR codes that can only be scanned using the Spotify app, unlike regular QR codes that can be scanned with any QR code reader.
Can I share multiple songs or podcasts with one Spotify code?
Yes, create a playlist and share it. Then, generate a Spotify code for the playlist, allowing you to share multiple pieces of content using one code.
Before You Leave
Get Our Prime Content Delivered to your Inbox for Free!! Join the Ever-Growing Community… Right Now.
Give this article a quick share,
Wrapping up: Spotify Codes for Sharing Podcast and Music
This pretty much winds up my simple and brief guide on what a Spotify code is, how to create and scan it, and how to use it to market your audio content. Though it is a simple feature, it is a lot more efficient way to share your podcast and music on platforms where you cannot have clickable links but can have images. For both online and offline marketing of your podcast and music or to share your Spotify playlist with your friends, this is one of the best techniques.
What unique and creative ideas do you have to use Spotify codes? Let us know in the comment section.
Hopefully, this simple guide on creating and scanning Spotify codes came in handy to you. If you are having issues with creating or scanning these codes, let us know in the comment section, and a support team will come out to help you with it. If you like this article, do give this a quick share on your social media handles and do tag us. Also, join our Telegram channel, Facebook page, and Twitter to never miss a quick update.
Some Catchy Line to Grab your Attention
Get Our Prime Content Delivered to your Inbox for Free!! Join the Ever-Growing Community… Right Now.