Laptops are something every student needs to work on and study. It is difficult to buy one because of the cost of laptops bear but here we are with 7 best and cheap laptops for students you can afford right away. So, what are we waiting for? let's dive and figure out some of the best and cheap laptops for students with high-end specifications.
| Cheap Laptops for Students | Rating | Price |
| --- | --- | --- |
| Dell Inspiron 15 7572 (Recommended) | 4.2 | Best Deal on Amazon |
| HP 15 G002AX | 4.2 | Unavailable on Amazon |
| Macbook air MQD32HN/A | 4.3 | Not available on Amazon – Please Visit Store |
| Asus TUF Fx504GD | 4.1 | Best Deal on Amazon |
| ASUS VivoBook S15 S510UN (Recommended) | 4.0 | Offer on Amazon |
| Acer Nitro AN515-52 | 3.8 | Unavailable on Amazon |
| HP Pavilion 15-au623tx | 3.8 | Not available on Amazon |
1. Inspiron 15 7572 – Elegance with an edge
Key specifications:
Processor: 8th generation Intel Core i7-8550U
Display Size: 15.6-inch display
Operating system: Windows 10 Home plus single language.
RAM: 8GB
Graphics: NVIDIA GeForce MX150 4GB GDDR5
Storage: 128GB SSD + 1 TB Hard drive
Display: Full HD display
The dell Inspiron 15 7572 is the new hero in the town. The laptop is available in four customized variants for comfort usage by the users. It is marked as the best laptops for students and gamers because of these extremely impressive features. I highly recommend this best and cheap laptops for students.
Basic variant – Dell Inspiron 15 7572
Processor and RAM:
The basic variant is powered with an 8th generation intel core i5 8250U processor and is considered fair. The processor is the one that computes the data on your laptop.
This variant has a RAM capacity of 8GB DDR4 with a rate at 2400MHz and can be upgraded up to 16GB. The cache memory of 6GB speeds up your work on a laptop and saves much of the user time.
Storage and Graphics:
Coming to the hard drive storage, the basic variant is loaded with dual drives with a 128GB solid-state drive and 1 TB of Hard drive with the rate of 5400RPM. No doubt the basic variant itself is the most spacious one.  I am sure about the amazing graphics facilities of this newly launched laptop.
The powerful NVIDIA GeForce MX150 with 4GB GDDR5 graphics memory is suitable for moderately ended games, video editing, and other graphics usage. We can easily term graphics as average on these specs.
Also read: How to Change Windows 10 Login Screen Background
Connectivity, Display, and Battery:
The dell Inspiron 15 7572 has facilities of wireless display and Bluetooth. With 802.11ac wifi, Bluetooth 4.1, dual-band 2.4 and 5GHz,2×2 connectivity is faster transferring of data is at ease. The display size of 15.6-inch FHD Truelife IPS with LED-backlit display enhances the quality of usage and viewing.
The FHD resolution of 1920 x 1080 pixels is the last configuration for this 15.6-inch dell Inspiron variant. The longer it runs the more it is efficient; the basic variant of Inspiron 15 7572 has 3 cells integrated battery and an AC adapter of 65Watts with discrete graphics options is the fuel station.
USB ports and Operating System:  
The laptop comes in with 5 USB ports. Where USB 1 is assigned for HDMITM 1.4a, USB 2 for USB 3.0 slot, USB 3 for USB 3.0 with power share, USB 4 for USB 2.0 and the last 1 Noble lock slot.
It is loaded with Windows 10 home plus version depicted in a single language and another OS option is windows 10 pro 64 bit English which is completely based on user compatibility and requirements.
Moderate and High end Variant – Dell Inspiron 15 7572
Processor and RAM:
The best part about the processor is the slightly more active processing capacity of the moderate variant. The high-end variant has a super-charged processor which is the only difference between all three models. The Moderate variant of Dell Inspiron 15 7572 is powered with an 8th Generation Intel Core i5-8250U Processor.
The processing capacity is slightly better and attractive than the basic variant. The 8520U is again in combination with i5 which is considerable at the price listed. It has 8GB of DDR4 RAM capacity at a rate of 2400MHz and is again expandable to 16GB. By the same token, it is coupled with 6GB of cache memory allocation up to 3.4GHz.
Storage and Graphics: 
As the matter of fact, the storage capacity of the moderate and high-end variant is by the same token equal to the basic variant. Dual drives with 128GB of Solid State Drive and 1TB of a hard drive with 5400RPM is coupled with the processor.
Likewise, the moderate variant is powered with the same NVIDIA GeForce MX150 4GB GDDR5 Graphic video card. Moderate video card facilities enhance gaming experiences and graphic related functions.
Also read: Step by Step Guide to Install Windows 10 Using USB
Connectivity, Display, and Battery:
The moderate and high-end variant of dell Inspiron 15 7572 has a wireless configuration of 802.11ac with Bluetooth 4.1 over dual-band 2.4 and 5GHz. These connectivity configurations are the same compared to the basic variant and are a reason for faster communication over networks.
The Dell Inspiron has a 15.6-inch FHD display with IPS Truelife and LED-backlit display. The resolution factor of 1920X1080 pixels enhances the viewing quality and is also considerably faster due to the improved processor.  It has a 3 cell integrated battery connection. No doubt it is the best and cheap laptops for students.
2. HP 15 G002AX – The Obedient student
Key Specifications:
Processor:  2GHz AMD Quad core A8-6410 APU
Display size: 15.6 inch
RAM: 4GB DDR3
Storage : 1 TB 5400rpm SATA
Operating system: Windows 8.1(64 bits)
Graphics:  AMD Radeon HD 8570M graphics  2 GB dedicated
Display: 15.6 inches diagonal HD
The HP pavilion 15 G002ax is the most dedicated laptop for students and IT professionals. The amazing features let it top the budget list under cheap and best laptops. The quality of the product is extremely smooth in use with a user-friendly interface.  
This Hp laptop is powered with a 2GHz AMD Quad-core processor which boosts the basic work you have been doing all day on your PC. The processor is quite soft with data processing while cache memory fastens the execution.
Also read: Parental Control Apps And Social Media Detox | 2021
The HP Pavilion has a cache memory of 2MB which you and I would most desire.  If you usually spend most of your time working on your laptop then this fits right in.
The huge storage capacity of 1TB is perfectly the choice for most of us. The speed of data transmission does matter. The data is written and read at a speed of 5400RPM on the hard disk loaded with the device.
You would probably feel too irritated if your graphic quality is not enhancing. The HP pavilion 15 G002AX is raising the bar of graphic quality for cheap laptops. The pavilion is powered with 2GB  AMD Radeon HD graphics.
My laptop would probably be in the trash if it is not that speedy. This cheap and best laptop has a RAM capacity of 4GB 1600MHZ DDR3L SDRAM. Now, this is better than a low end or high-end laptops if you are an IT professional or a student. Most of the work in these two sections is based on squeezing the capacity of your device. 4GB of RAM fits perfectly in the frame.
The diagonal size of this laptop is 16.6 inch and it has an amazing display quality. The full HD bright view with LED-backlit enhances the beauty and simplicity of the perfect laptop. No doubt you would look forward to compact laptops with a size of 13 inches but this laptop is worth the price.
Also read: 4 Best Ways To Disable Windows 10 Auto Update
The dual speakers placed right at the edge of the facing part provide a fairly loved quality of sound for users like us. If you really have an interest in listening to soft music or gaming in a loud environment, you must look ahead at this piece.
The weight is slightly heavier, nearly to 2.23Kg with dimensions of 37.8 X 25.9 X 2.53 centimeters. External ports are four in number, 1 USB, 1 HDMI, 1 RJ-45 and the last port is a combo of headphones and microphones.
These are the small innovations HP is looking forward to the combination of microphone and headphones together reduces the extra bake of bread. By far it is the second-best and cheap laptops for students.
3. Macbook air MQD32HN/A 13.3 inches – Convenient Bed
Key specifications:
Processor:  Intel Core i5 processor i5-6200U (5th gen)
RAM: 8GB DDR3 1600MHz
Storage: 128/256 GB
Display size: 13.3 inches
Display feature: HD LED-backlit glossy widescreen display
Operating system:  macOS Sierra 64-bit
Battery life: 12 Hours
If you are more addicted to apple products and looking for a budget laptop then Macbook air 2017 must desire your views. The 13.3-inch compact display size helps you to carry it in a more convenient way but there hasn't been much change in design since 2010. Of course, customers look ahead for innovations with ease and design innovation is always the face of your product. Expecting a full display screen I was quite disappointed with the design. It is the third-best cheap laptops for students.
The plus point for me would be the compact nature. The macbook air is as thin as it could be. Now, this helps in carrying your laptop with fewer difficulties as it easily fits in office bags.
The captivating RAM capacity of the 8GB DDR3 version enhances the performance of your work. If you look ahead with office presentations and completing your coding or assignments then this comes in with ease.
Also read: 21 Best MacBook Pro Accessories in 2021
Apple has always termed faster processing as their prime focus and this is the complete result of one of the premium products at a lesser price.
The macbook air 2017 is preloaded with Mac OS Sierra of type 64 bit and a way to main stream processor – 5th generation Intel Core i5-6200U. Of course, you won't be using the latest Intel processor but for sure this will work well too.
The concept behind the processing remains the same and the RAM capacity wouldn't cause many issues for you.
Now you must be wondering about the graphic performance with the type of processor used by this device. The device is configured with Intel HD 6000 graphics processor and is fairly good compared to low-end or high-end devices.
The captivating HD LED-backlit glossy widescreen display makes you feel better at late night work. You and I would still ask for battery performance and storage capacity.
Well, the macbook air 2017 is home guarded with 12 hours of battery life and has a storage capacity of 128/256GB. Weighing no less than 1.35Kgs the macbook air is comfortable enough for daily usage.
Also read: How to Block a Website on Mac -Content, And Privacy on MAC
There are five external ports in the macbook air 2017 MQD32HN/A. Now 2 of these 5 ports are dedicated to USB while the other 3 are for an SD card, a headphone jack, and a microphone jack.
4. Asus TUF Fx504GD – The most desired new launch
Key specifications:
Processor: Intel Core i7 87504
Operating system: Windows 10
Chipset: Intel HM370 Express chipset
Memory: 8GB DDR4 SDRAM expandable up to 32GB SDRAM
Display: 15.6-inch FHD
Graphics: NVIDIA GEFORCE GTX 1050 – 4GB GDDR5 VRAM
Storage: 1TB Hard disk and 128GB GEN3 SDD
Security: Kensington lock
1. Processor and Chipset:
ASUS TUF is one of the latest gaming laptops developed by the core team in Asus headquarters. It comes in with high specifications with a mark of cheap and best laptops to an extent.
You must be wondering, how this is cheap for you when the pricing is high?
If you look at it from the specifications point of view then you will find it cheaper. The Asus TUF is operated with an Intel Core i7 87504 – processor which is fair enough for high-end systems. Also, this gaming laptop is available with processor Intel core i7 87504 at a lesser cost. The fourth best cheap laptops for students.
Also read: [Ultimate Guide] How To Choose Best Phones For Gaming
The processor is considered to perform actions involving multitasking and a smooth gaming experience. It has a faster computation of the binary data produced by the users. The major fact that high-end systems are better at performance is reflected with this system.
The processor is loaded with a powerful Intel HM370 express chipset which has 8 GT/s speed and is better recommended at this price. This is definitely a call to buy a laptop.
2. RAM and Storage:
You must have noticed a lot of slower devices which must have definitely disappointed you. The Asus TUF is out of this league. Yes, it is one of the faster laptops with a key advantage.
The ASUS TUF has 8GB of DDR4 SDRAM with a transfer speed of 2666MHz. The advantage with this gaming laptop is the availability of a 2 x SO-DIMM socket which allows you to expand the RAM capacity to 32GB space. The transfer speed is yet the same 2666MHz of type SDRAM.
The general complaint we all have is not being able to store all of our favorite games into the basic storage provided by the laptop. We end up buying an external hard disk and keep transferring data all the time.
Here, in ASUS TUF the storage capacity is marvelous to the price. It has a huge storage of 1TB at 5400RPM SATA (HDD Fire Cuda) and also 128GB GEN3 SSD.
You don't require buying an external hard disk with this specification.
Also read: Turbo VPN Review & Test 2020
3. Graphics:
You wouldn't prefer a laptop with basic graphic qualities and that's quite obvious. The Asus TUF comes in with 4GB of GDDR5 VRAM powered by NVIDIA GeForce GTX 1050 on the basic variant.
This is the desired specification if you are looking ahead for cost efficiency while the other specifications of Graphics are more towards high-end capacities.
You must be wondering about the graphic qualities other than this basic spec. It has NVIDIA GeForce GTX 1050TI with 4GB of GDDR5 RAM and another one is NVIDIA GeForce GTX 1060 with 6GB of GDDR3 Ram purely for High-end gaming purpose.
The major advantage of using this high-end graphics specification is the ease in graphical applications for the user interface.
4. Security:
Security is enhanced using a Kensington lock. Imagine you have forgotten your laptop in a park or at a public place such as a café. Now if you lost your computer then it would be a majorly disappointing thing ever.
Now, the Kensington lock lets you attach your laptop to a physical object like a table or bench with the help of a cable similar to a bicycle lock. That's the major advantage of Kensington lock.
Also read: Enable Dark Mode on your Windows 10
The Asus TUF has a Matte panel and wide-angle viewability, now this helps you proper gaming experience while the refresh rate of 120Hz enhances your gaming platform capabilities. The refresh rate of 60Hz is also available with the basic model of ASUS TUF.
No doubt it is quick with a response time of 3ms, it would never really disturb your gaming experience.
5. ASUS VivoBook S15 S510UN – The Style Statement

(Recommended)
Key specifications:
Processor: Intel Core i5 8250U, Intel Core i7 8550U
Operating system: Windows 10
RAM: 16GB SDRAM (optional)
Display: wide-viewing-angle display FHD
Graphics: NVIDIA with 2GB GDDR5 VRAM GeForce MX150
Storage:  1 TB of Hard drive, 128GB of SSD
Security: BIOS Booting User authentication, User password to access HDD
You might have been looking forward to buying a computer which is enhanced with the most precise features for you. The VivoBook S15 is just the perfect model for the laptop community to fetch your needs. The best cheap laptops for students on the list.
It is operated by two variants of processors depending upon the price compatibility of the users. One of the high-end processors is used in Asus VivoBook S15 which is designed by Intel; The Intel core i7 8550U processor is just perfect. The other processor is also purely designed by Intel; the Intel Core i5 8250U processor.
The laptop is pre-loaded with the Windows 10 operating system and has a wide viewing angle display with full high definition quality. It is a 15.6-inch laptop and has an aspect ratio of 16:9. The eye-catching experience of Anti-glare with led backlit is just the best icing on the cake.
Also read: 4 Best Ways To Disable Windows 10 Auto Update
Coming to the memory capacity of Vivobook s15, it has a RAM capability of 16GB SDRAM. Faster memory acts as one of the factors for defining the quality of the processor used. As said earlier, the memory loads frequently used data which helps in faster execution of the processes taken by the CPU. The processor need not map again and again into the memory blocks of secondary storage for capturing data of frequent use.
You will definitely like the high tech specification of this laptop especially when it owes NVIDIA with 2GB GDDR5 VRAM GeForce MX150. The graphical properties are too delightful at this price and is a must look forward deal.
We always have issues with storing all of our games, office work, entertainment, memories all in one drive. But unfortunately, we are bounded to the space complexity provided by the company. Henceforth we buy an external drive and use it for data storage but in Asus VivoBook S15 the internal hard drive has a capacity of 1TB storage and 128GB of SSD. This spacious environment will hold much better of your data without the need for external drives.
Also read: Fix Windows Update Screen Using These Simple Steps
Why would you buy a laptop if it doesn't come in with security? The VivoBook S15 has security for both BIOS booting and access to HDD. Along with this, ASUS VIVOBOOK S15 has an eye-catching feature of fingerprint access to access the device.
6. Acer Nitro AN515-52 – From the Gamer's Kingdom
Key specifications:
Operating system: Windows 10 Home
Processor: Intel Core i7 8750H 2.20GHz Hexa Core
Memory: 16GB DDR4 SDRAM
Storage: Hard drive 1TB, 128GB SSD
Display: 15.6 inch LCD FHD
Graphics: NVIDIA GeForce GTX 1050 GDDR5
Acer Nitro belongs to the high-end laptops line up and is truly a desire. You must have always been looking for a laptop that complies with both your gaming and work dedication.
Acer Nitro is operated with the latest Windows operating system. It comes preloaded with Windows 10 Home with the system architecture of 64bits. You can later install your desired operating system authentically by all means. Best and cheap laptops for students.
I always look for a comfortable processing unit as I perform a lot of multitasking. The processor is much better when it comes to the basic perks.
Also read: How to Watch Netflix with Friends on Android and IOS Device
The Acer Nitro AN515-52 is designed using Intel processors. Well, the i7 8750H model is comfy in the whole line up at this price. The Hex Core capability of this processor allows you to smoothly perform six processes at once.
The quick draw of data is possible due to its ease of RAM capacity. The Acer Nitro AN515-52 has 16GB of SDRAM type DDR4. This allows mapping of data directly to the cache memory and not the complete secondary storage for quick functioning.
It has two dedicated slots for RAM of type DDR4 and this is one of the less observed features.
Memory card is well supported with the Acer Nitro AN515-52 laptop. It supports SD and SDXC type memory reading.
You and I, we all need a lot of storage for storing our precious multimedia files and yes also games. Nowadays there is application software for all the little things and storing all of them needs a lot of space. This is at ease with Acer Nitro AN515-52.
Acer Nitro AN515-52 has a storage capacity of 1TB Hard disk and 128GB of SSD for storing most of your files without the requirement of the external drive at an earlier stage.
Also read: How to Download YouTube Videos on Android and iPhone
No doubt with the display capabilities of this amazing machine. The Acer Nitro AN515-52 has a 15.6-inch display screen with full high definition viewing. The resolution of 1920 x 1080 allows the sharp quality of video and clarity. There is a comfy view in-plane switching (IPS) technology dedicated to this product.
One of the things missing with this laptop is the fingerprint sensor. Technology demands to be updated and this will be a major missing feature if you are buying it for now.
It has a built-in microphone and two speakers for loud gaming and entertainment experience.
7. HP Pavilion 15-au623tx – Let's get this for office purpose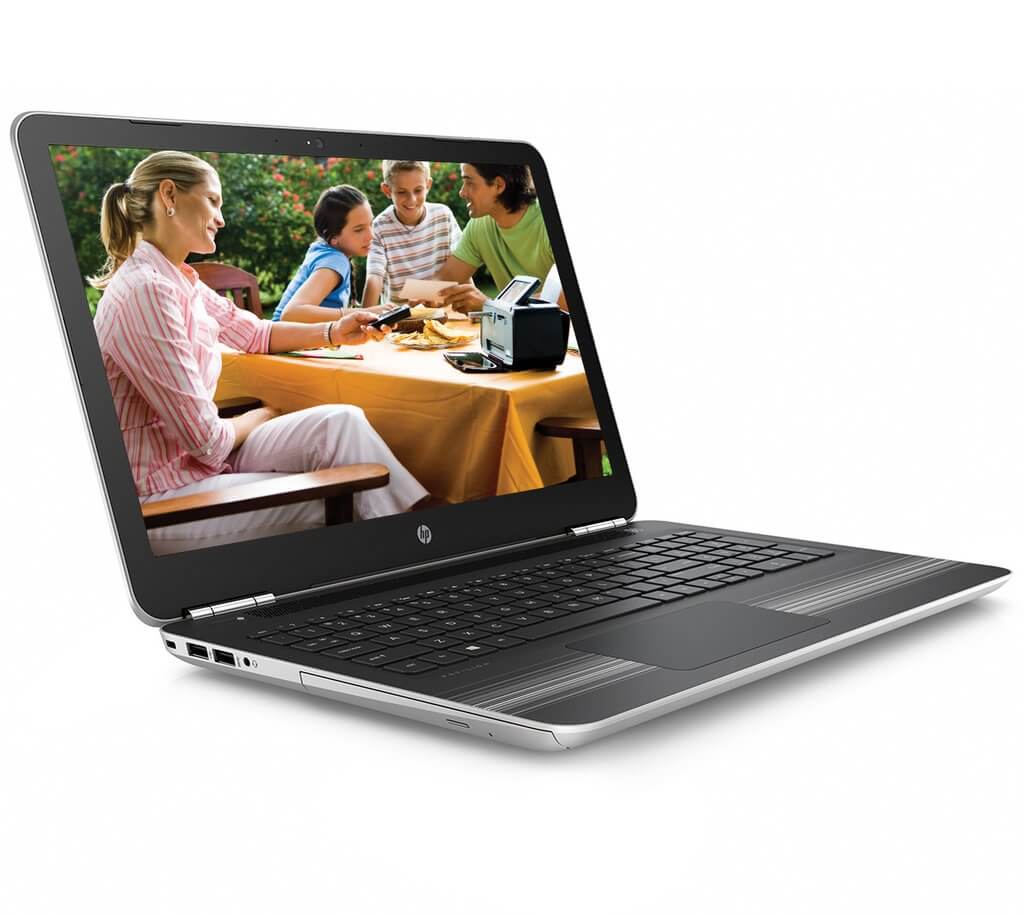 Key specifications:
Processor: Intel Core i5-7200U
Memory: 8GB DDR4 SDRAM
Graphics: NVIDIA GeForce 940MX
Storage: 1TB SATA
Display: 15.6 inches diagonal HD
Operating System: Windows 10 Home 64bit
The Pavilion series is no less in the long line up of cheap laptops for students. The HP pavilion 15-au623tx has a considerably fair processor.
You must be wondering what processing unit it holds? Well, it has an Intel Core i5-7200U processor which is good enough for students to brush up their work.
The dedication of 8GB memory capacity of type DDR4 makes it a bit faster at this price. It is of SDRAM and holds 3MB of Cache memory while the processor is running at 2.5GHz. The interface is much better on this specification.
Also read: 7 Methods to Transfer Files From Android to PC
Definitely, it is a basic student laptop and has fair work ethic specifications. The NVIDIA GeForce 940MX provides sufficient graphics to withstand learning software.
No wonder it has 4GB dedicated DDR3 graphics. Along with this, the HP Pavilion 15-au623tx has discrete graphics functionality. This only refers to an external sub-system for graphics on the motherboard. This separates integrated graphics with external graphics and allows substitution or replacement.
The storage capacity of the HP pavilion is yet the same among all the listed above. It has 1TB of hard drive storage of type SATA and has a speed of 5400RPM.
You are definitely looking forward to 15.6-inch laptops and this has a no choice variant. The screen is high definition which is lesser than others in the lineups.
The HP pavilion 15-au623tx has bright viewing LED-backlit display and has a considerable resolution factor of 1366 x 768. The backlit keyboard makes it much comfortable to use the laptop at night.
The system architecture provides 64bit transfer and has a preloaded operating system of Windows 10 Home. It is one of the cheap laptops for students for studying and gaming.
Final Words
These are the best and cheap laptops for students with high-end processors and budget. You may have to compromise on some features and specifications if you are looking for a cheap budget laptop. If you are looking for much better specifications, you would have to increase your budget. But my list is well designed and well-picked with student's interests and technology. I highly recommend Dell Inspiron 15 7572 and Asus Vivobook 15 S510UN.
---
Subscribe to our newsletter or join the telegram channel for more amazing tech-related content.
You may also like,